Posted Monday, February 22, 2016 in:
DIY
Guest Nerd
Obsessed With
Before & After
There is no easier, faster, more affordable way to completely transform a home than with paint. I am constantly surprised by how much paint can change the look and mood of a space.

So when my friend Meghan Plowman decided to give her cute-but-dated 1960s house a simple whitewash makeover using all-natural paint from Bauwerk Colour, taking its walls from vivid hues to a timeless white, I knew it would be a transformation worth blogging. Bauwerk have a range of beautiful, earthy colours but as Meghan frequently shoots at home for her work as a stylist and making the most of the natural light is a must, she decided to make her living room a refreshing white using Bauwerk Whitewash.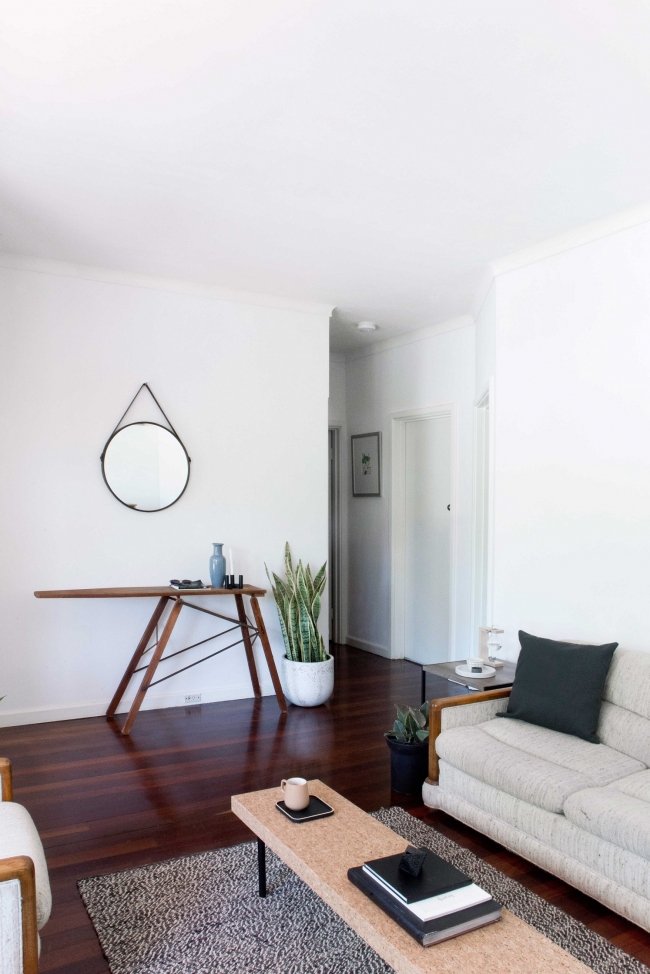 Last week I shared a post with some before pictures of Meghan's home and why she decided to use the all-natural Bauwerk Colour paints over their more chemical-based counterparts. Today I'm sharing her stunning 'afters' and a great how-to video on the special technique used to apply lime paint (it actually looks really fun! And it's easy).
Over to Meghan – and I'll be keeping you updated on her upcoming collaboration on an exclusive paint range with Bauwerk later this year.
A 1960s Home Gets a Bauwerk Paint Makeover with Meghan Plowman
In my last post I introduced you to our colourful 1960's home, which we will be whitewashing with the help of Bauwerk's limewash paint.

Before we get to a before and after of our main living area, I want to show you a quick demo of the preparation and technique - limewash is significantly different (and way more fun) from the roll and slather of regular paints! I especially love how easy it is to use and clean up. For this exercise I'll be demonstrating the application on one of our brighter walls.
Testing Bauwerk Paint from Meghan Plowman on Vimeo.
With the depth and vibrancy of the current colours, a sealed undercoat was needed as a base before applying the whitewash all round.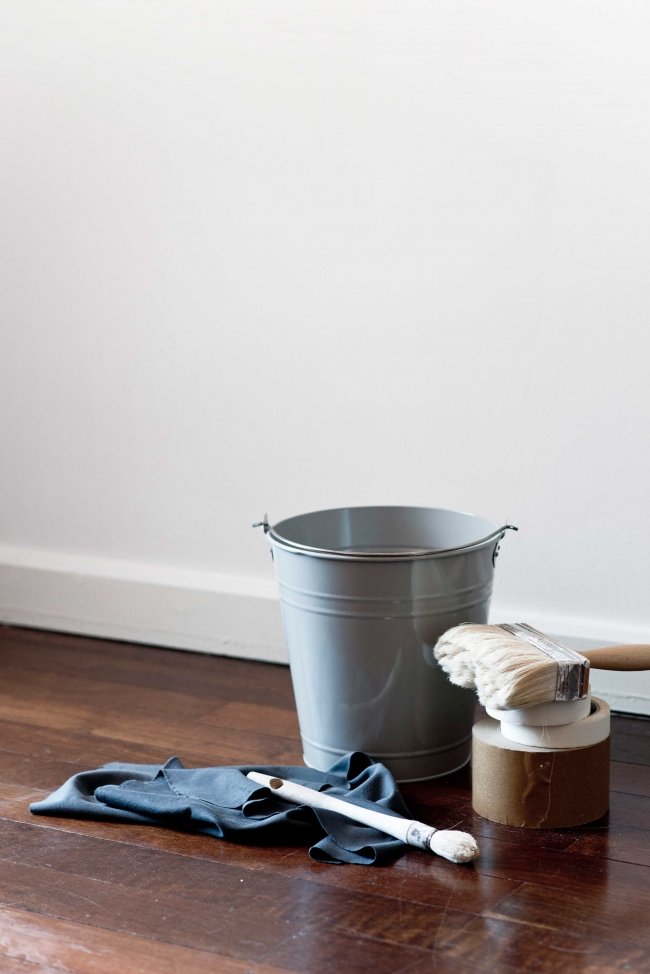 We found that three coats of the Bauwerk whitewash was the perfect coverage. Upon application we loved the subtle texture of the paint finish and decided on a more straight up and down motion of strokes which gives a sweeping, almost timber impression finish.

There is no right or wrong with this, so once you have an idea of the technique, have fun with it!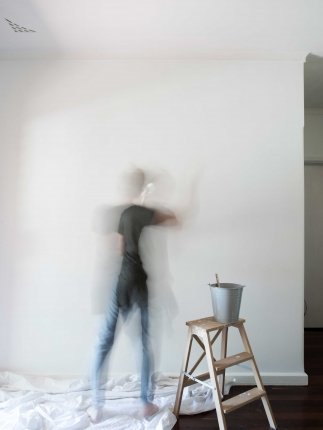 As we painted I felt as though we were adding our own ageless layer of character to the walls. With the added knowledge of Bauwerk paints' natural makeup and thoughtful manufacturing process, it made it all the more meaningful.
BEFORE
Our main living area was a shade of canary yellow and strongly competed with the warmth of our much loved floorboards. Many a visitor has commented on its homely appeal... but it doesn't quite cut it for us in delivering that sense of calm we are looking for!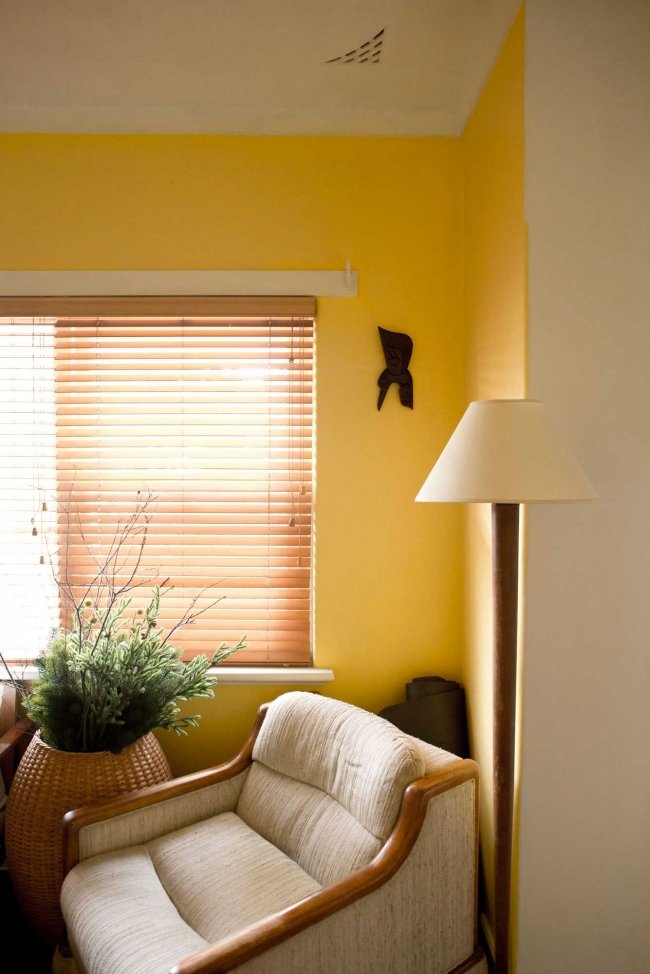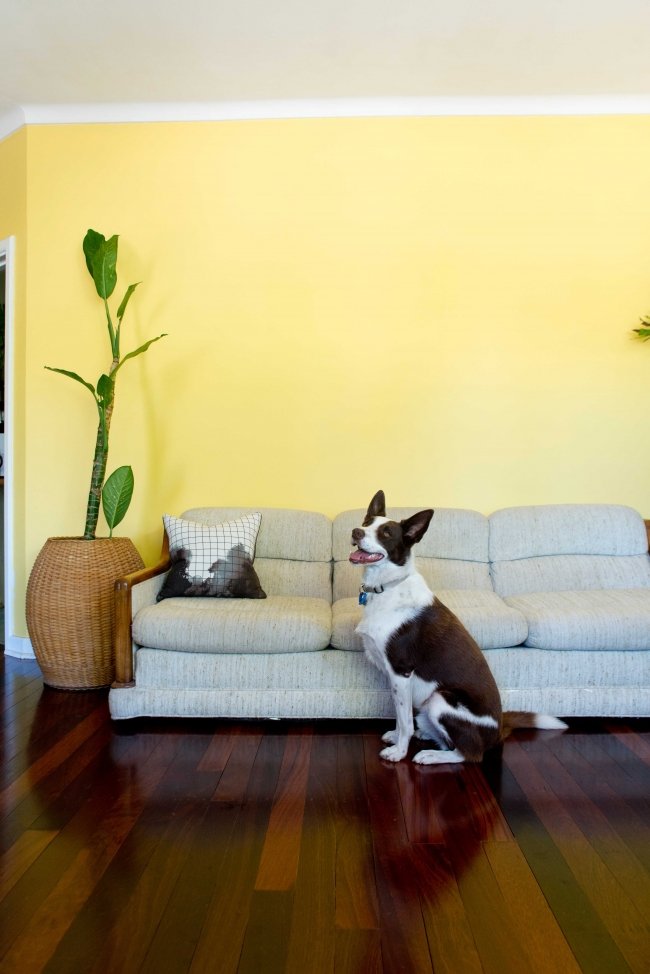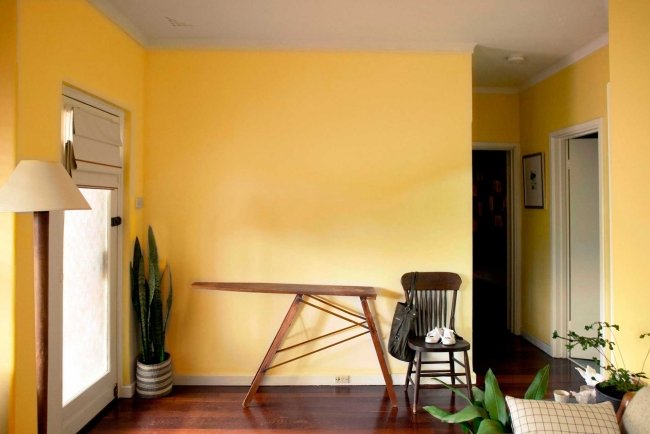 AFTER
It's incredible how the whitewash transforms the boundaries of the room and brings a sense of studio air to our entry way. The floorboards are now a feature and the white walls lift the ceilings making the whole room look larger and more open.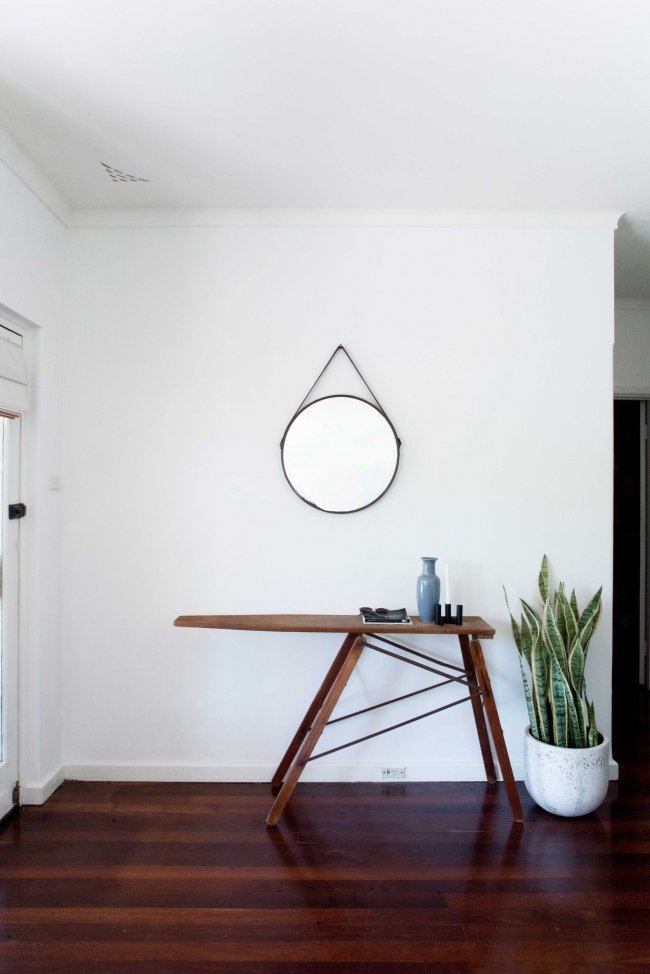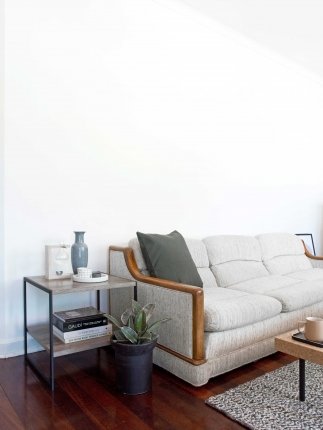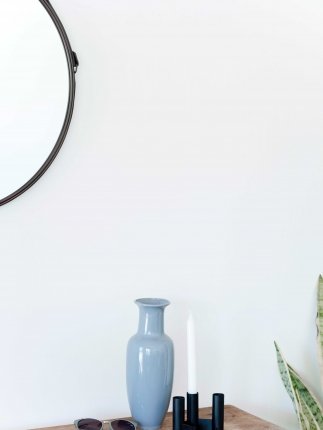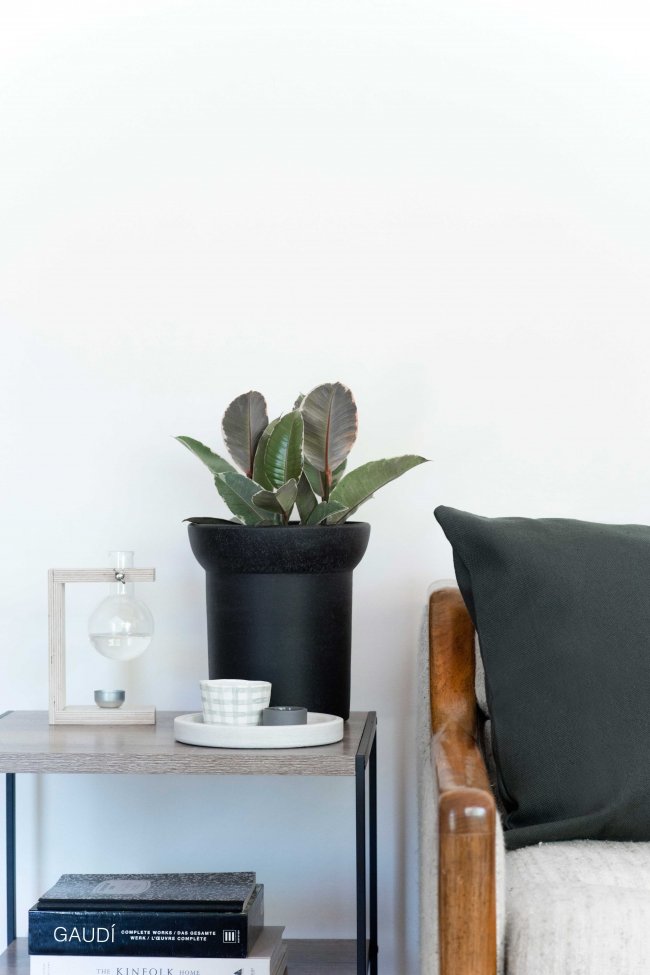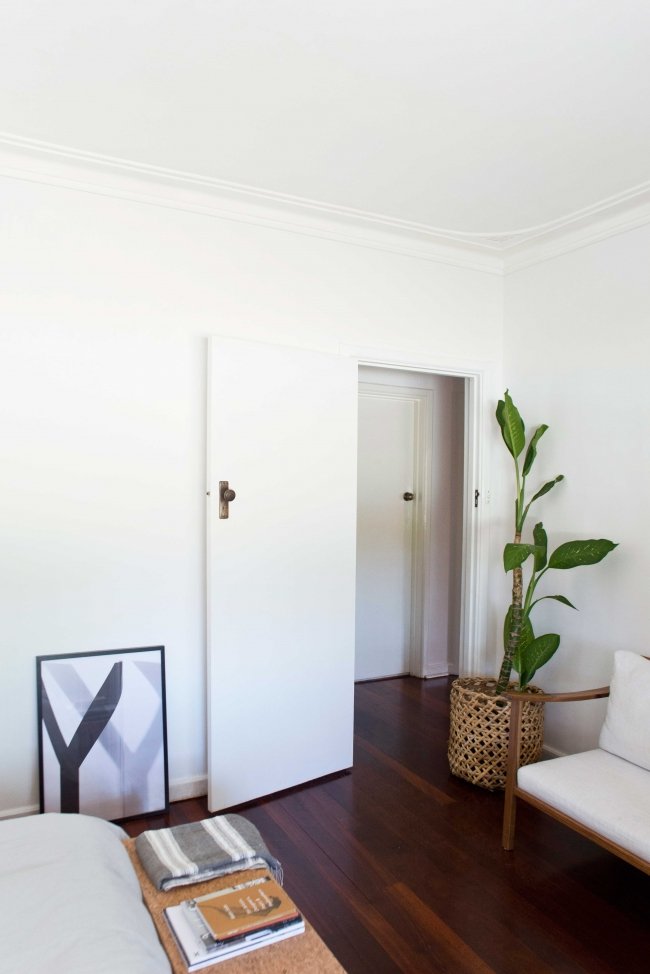 With me there is always more styling to do (and re-do!) however we now have a base we are really thrilled with. A completely different room that we already love to spend more time in and know will be a hub for gatherings. Plus it's helped me redefine the earthy, minimal style I'd like to flow throughout the rest of our home.

You can follow Bauwerk Colour on Instagram @bauwerkcolour, Facebook or Pinterest and Meghan on Instagram @meghan_plowman.