Posted Friday, September 28, 2012 in:
Home Envy
Before & After
With its well-thumbed books, worn leather sofas and wood fire burning in the lounge room hearth, this quaint home has that loved, layered look that gives the feeling its owners have lived in it for years.

In fact this picture-perfect home was completely renovated, furnished, decorated and re-landscaped in just eight weeks - and completed just the other day before its owners moved in.

But super-fast renovations that turn drab houses into inviting homes are just what owner Sasha deBretton specialises in. Sasha is the founder and CEO of Million Dollar Makeovers, a renovations company that has become a buzzword on the Perth property scene. With her all-female staff and a crack team of trusted tradies, Sasha undertakes complete top-quality renovations and extensions sometimes in as little as mere weeks.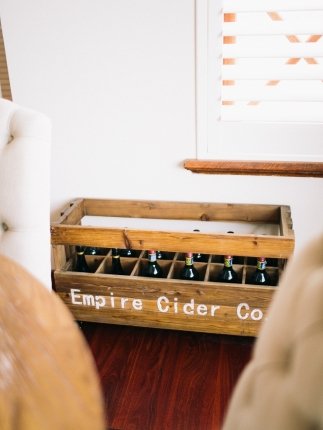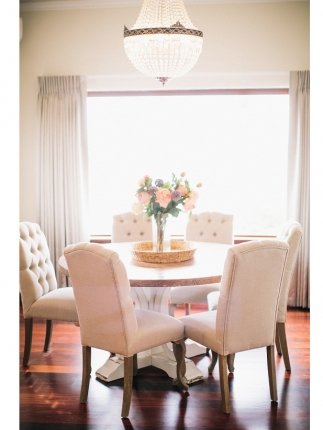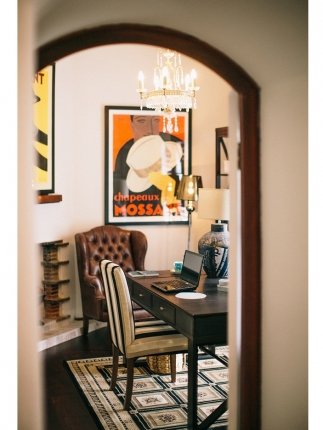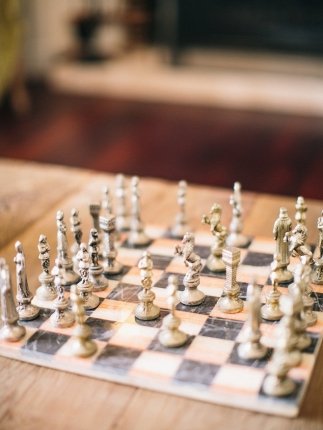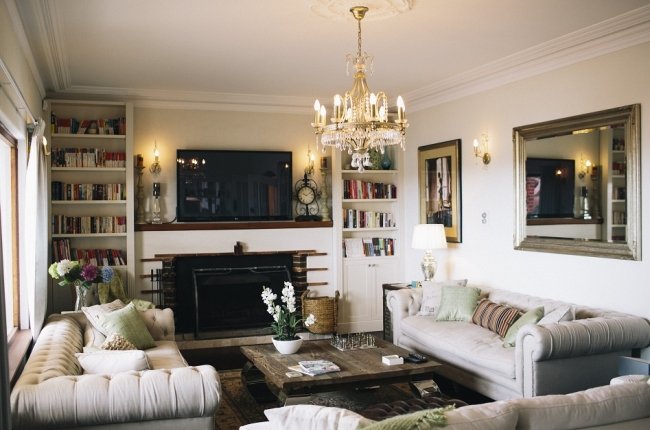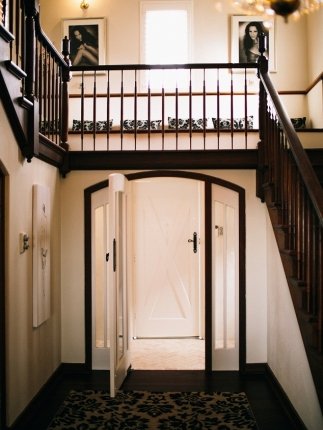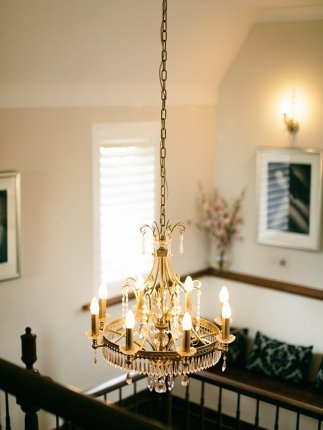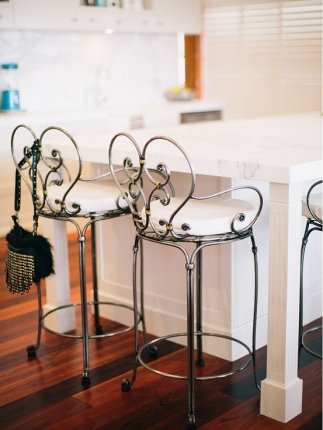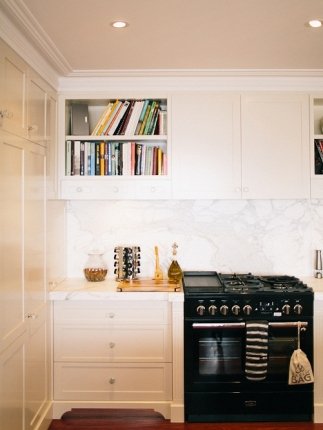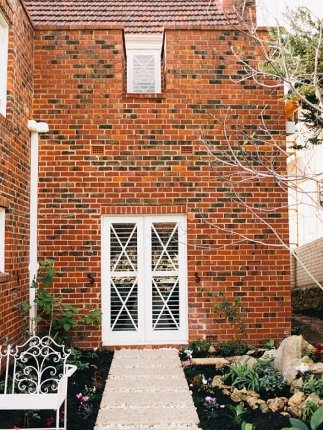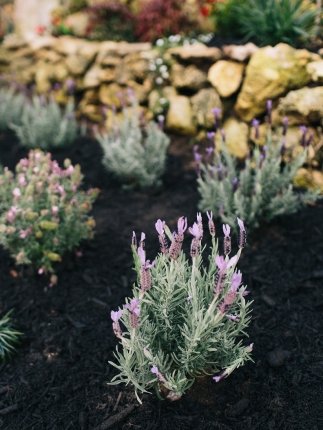 As well as client houses, she does her own, and this is her latest – a red brick Arts & Crafts home thought to have been built in the 1930s. Situated in Perth's western suburbs, it's high on a hill with river views and brings to mind thoughts of cottages in Enid Blyton story books. Everything about it is romantic. Sasha was captivated by it immediately and could see its potential.

With her daughter Georgia, 13, attending a private girls' school nearby, she had been looking for something in the area with a warm, comfortable feel that they could live in during Georgia's teen years.

"I bought this home because it had character - I liked its old-world feel," she says. "I've lived in a lot of modern, contemporary homes and penthouses - I wanted something different and to create a really homey, family feel here. As an interior designer you get bored of doing the same thing in your home for too long!"

She describes the look of the home as French provincial mixed with Hamptons style, and has mixed it rustic features with elegant touches. "I've kept features like the original doors and with anything new, like chandeliers and the ceiling roses, I've kept true to the feel of the original home so that it looks like it was always a part of the old home," she says.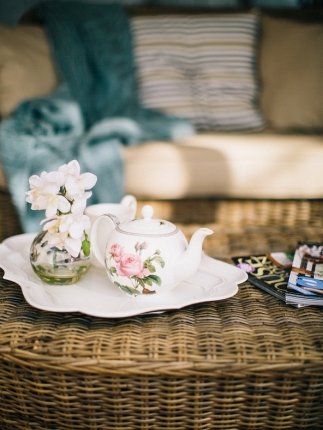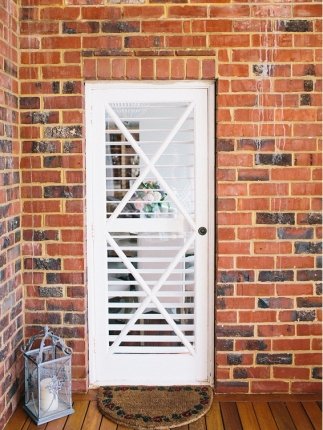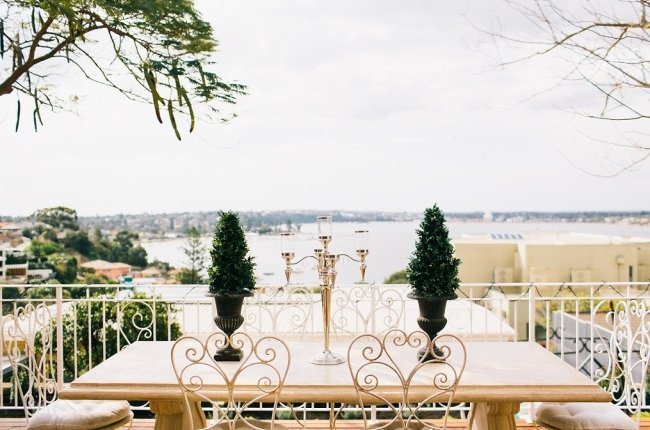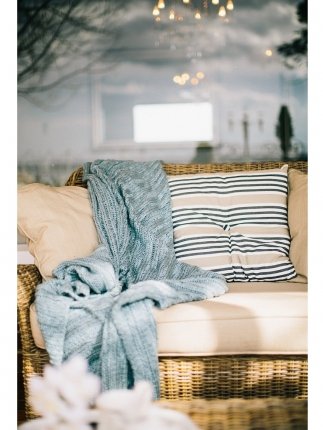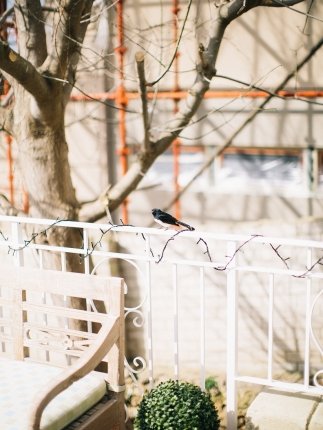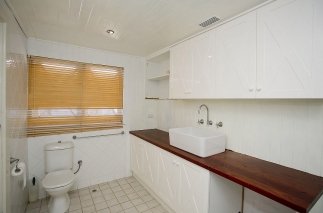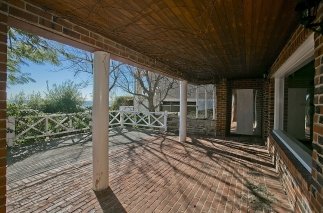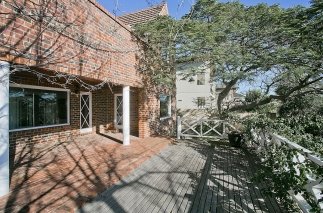 While the old house was charming in its own way, Sasha knew the floor plan could be improved to make the most of the views, and she felt the bathrooms, laundry and kitchen should be upgraded. I visited the house twice before its completion – once when work had just begun, and then when it was halfway through. Even amidst a mess of plaster dust and tarpaulins this house was something special.
An original mahogany staircase leads to a landing with a windowseat that overlooks the front cottage garden. I'm envious – I have wanted a windowseat in my own house since I was a kid! It would be easy to look at Sasha and her beautiful home and feel jealous, to presume that this is someone who was born into a life of Moët and caviar and multi-million dollar views.
But Sasha has worked hard for this – and it hasn't been easy. Since starting in the workforce at 17 and buying her first home at 21, she has renovated and sold her way up the property ladder whilst working full-time and starting her own renovations company on the side to get it off the ground - and she has a daughter.
At one point Sasha was working 18-hour days in her sales job and doing three to five client renovations a month when she lost $1 million in property value when the Perth property market plummeted in 2009. It was a 12-month period Sasha calls the hardest in her life. "Had I not kept my day job when I started the business and worked as hard as I did, I would have gone under like a lot of developers," she says. "Those 12 months felt like 12 years." Sasha also endured other hardships – a divorce and a major relationship breakdown meant giving away half her hard-earned wealth twice. "I shifted my focus from the backbreaking long hours to why I was doing this; so I could be a role model and best provide for my beautiful ten-year-old daughter," she says. "After sacrificing precious time with her, experiencing sleep deprivation until I cried tears of tiredness and living through incredible stress on my relationship and myself, I had made the transition – I was free to let my day job go."
When she finally left her advertising job and employed a PA, her profits increased tenfold.
Million Dollar Makeovers
grossed $354,000 in just one month - double her former annual salary.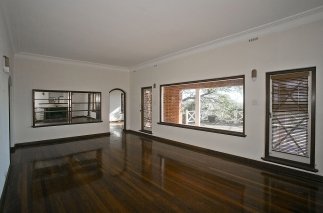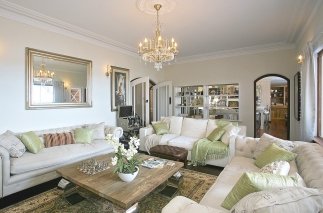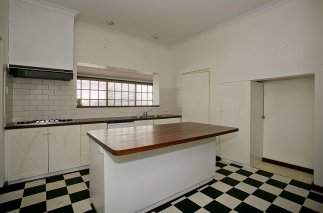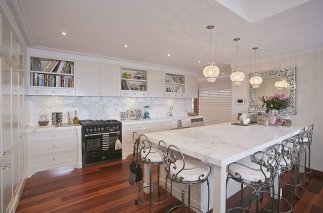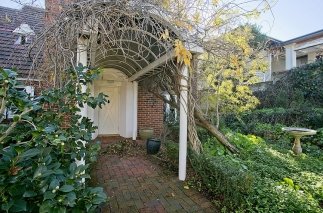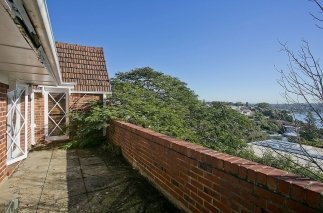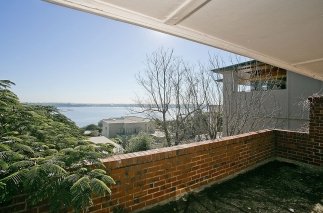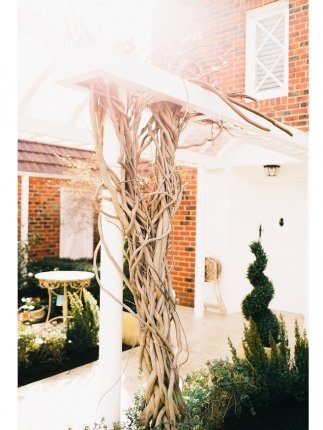 Testament to Sasha's talent for interior design is that this house doesn't feel like a brand-new reno. It feels like Sasha and Georgia have lived there for years. But while this old house is picture-perfect now, behind the scenes it threw up drama after another during renovations. While widening the narrow driveway, it was found the Foxtel wires, water and mains had been laid directly underneath and twice wires were cut with an angle grinder. "The driveway was a nightmare," Sasha moans.

There were structural problems too. The Million Dollar Makeovers team knocked out seven walls to improve the living flow through the house, but because the bricks had been laid with lime mortar, which had softened over the years some walls started to crumble.

Then one morning Sasha arrived to find that the upstairs balcony had dropped 90mm overnight. "But it actually turned out to be a good thing because we discovered asbestos," says Sasha. In an added bonus, it allowed her to heighten the ceiling of the alfresco underneath, visually opening up the space.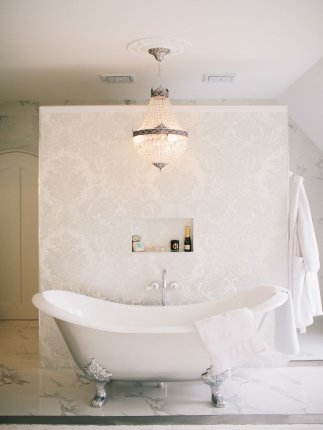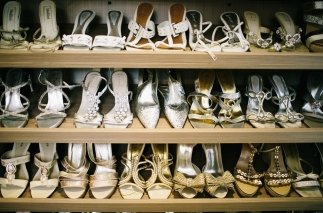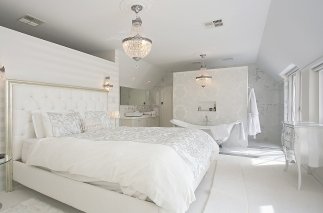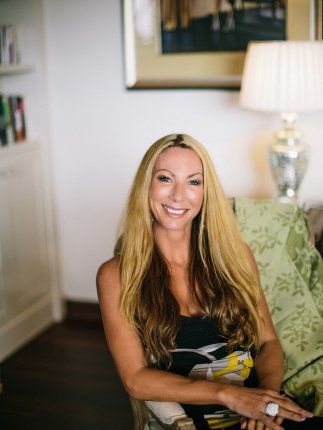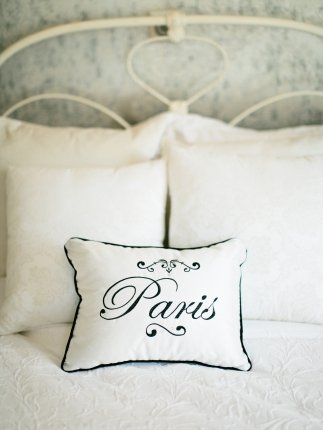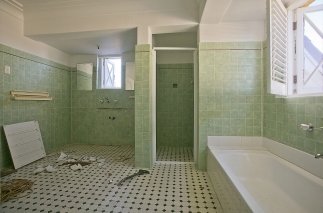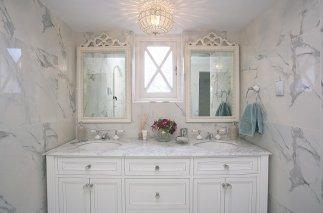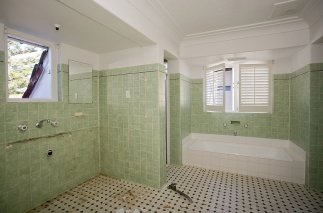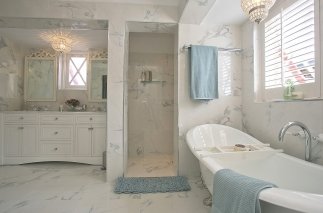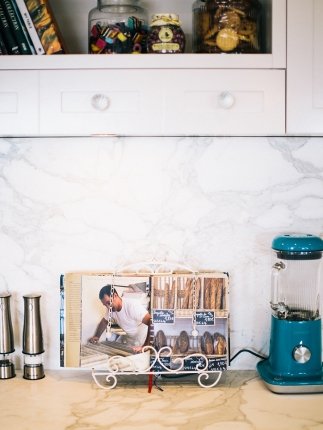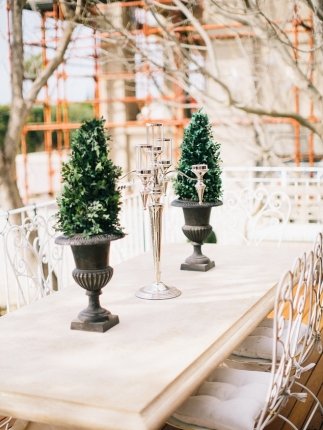 Now one of the highlights of the home is its kitchen – one of my all-time favourites. I thought the original kitchen was cute (see photos) but it felt cramped and dark. Sasha knocked out seven walls in the house in total, including one that separated the old kitchen from the dining room, and now the space is a combined, light-filled new kitchen and meals with sparkling river views.
Favourite cookbooks sit proudly amongst jars of goodies above the marble splashback. "Open shelving gives the kitchen warmth and character - cabinetry all the way across the wall would have looked quite bland," Sasha explains. This is one of Sasha's favourite parts of the home. "I love the kitchen and dining area," she says. "It's very homey and cozy, and beautiful as well as very functional."
A huge single piece of marble tops the island bench. "The island bench is fantastic for entertaining," says Sasha, who has always loved to entertain frequently and is looking forward to doing so in her beautiful new home. "I love girly brunches and lunches, Sunday roasts and high teas. Sunday brunches will be lovely here, sitting out on the deck."
HOME LOWDOWN
THE OWNER
Sasha deBretton, CEO of specialty speed renovations company Million Dollar Makeovers, who lives with her daughter Georgia, 13
THEIR HOME
A late 1800s Arts & Crafts house set high on a hill with sweeping Swan River views
LOCATION
Western suburbs, Perth, Western Australia
PURCHASED
2012
FEATURES
Endless water views, red brick walls, arched doorways, jarrah floors, chandeliers, marble Provincial-style kitchen, marble bathrooms, main suite with clawfoot bath and dressing room, cottage front garden, formal back garden
THE RENOVATORS
Sasha and her company, Million Dollar Makeovers
PHOTOGRAPHY
The talented Natasja Kremers of NK Photography, 0414 348 620. Million Dollar Makeover photography by Marc Evans.