Posted Wednesday, February 3, 2016 in:
Obsessed With
DIY
One of my all-time favourite home styles is the industrial-inspired look. Think warehouse conversions, Soho lofts, cute corner shops turned into homes and little London apartments you ooh over on Air BnB.
The thing I love about industrial style is that even if you are not lucky enough to live in an awesome, converted space, you can still make the most of the look. With industrial, you can go all out or just incorporate certain elements into your home decoration.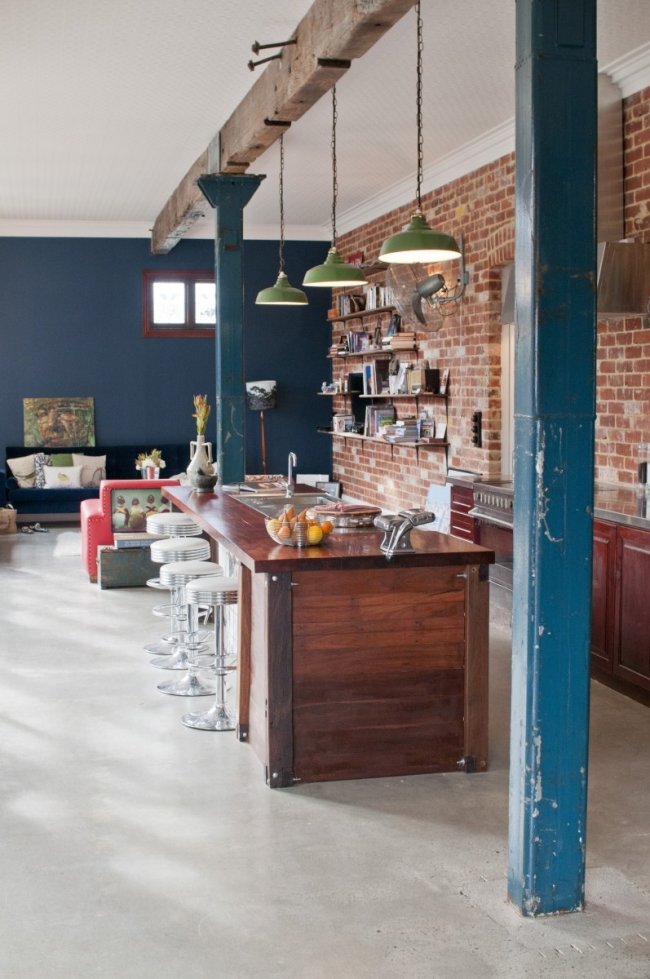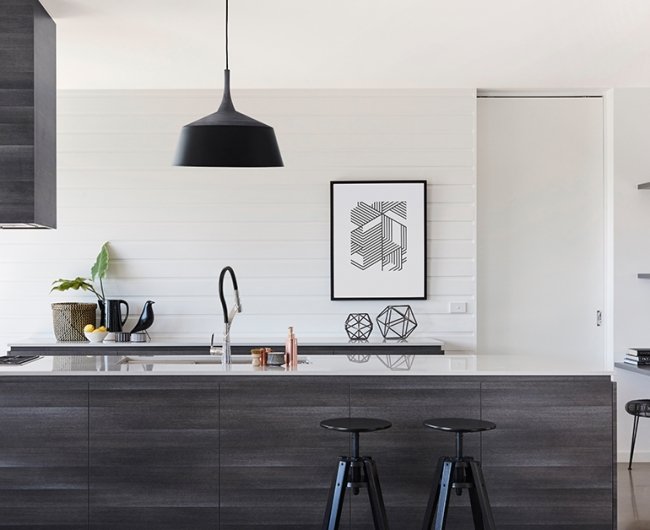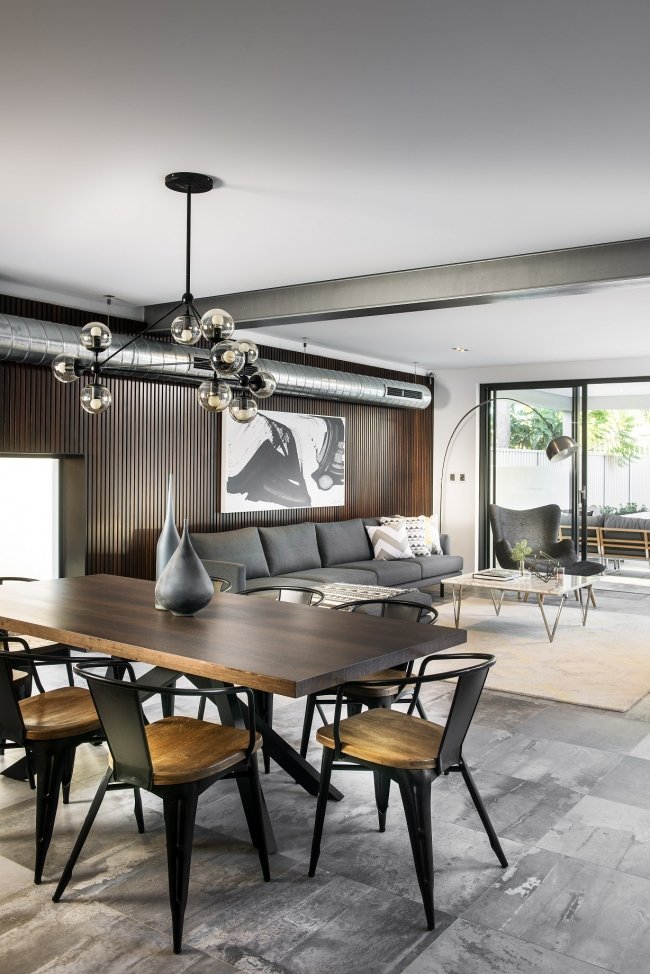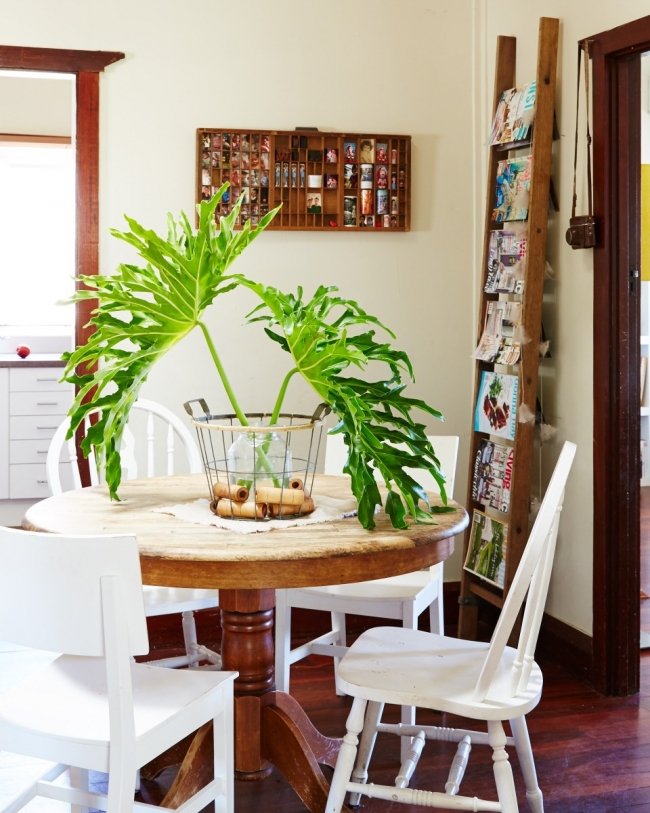 The industrial style is a good fit for our laidback, Australian way of life – and it suits so many different eras and types of houses. Industrial style suits everything from 1970's Mt Lawley apartments, weatherboard Federation cottages in Freo or shiny modern new-builds on inner-city infill blocks. It's fun and it's not hard to do industrial, so you can achieve the look even if you love homes but interior designing is not really your forte (like me!).
Industrial is perfect if you're decorating your house on a budget, which I love, and it never goes out of style! You can just keep layering it as much as you like and it just looks better and better – it doesn't start to look weird. You can throw pretty much anything you like at this look, whether it's from Target or a trash and treasure market, or you pinched it from your parents' garage and it all looks fun rather than weird. And it's a look that is only getting more and more popular, with building companies like Webb & Brown-Neaves and Oswald Homes creating new warehouse-inspired abodes.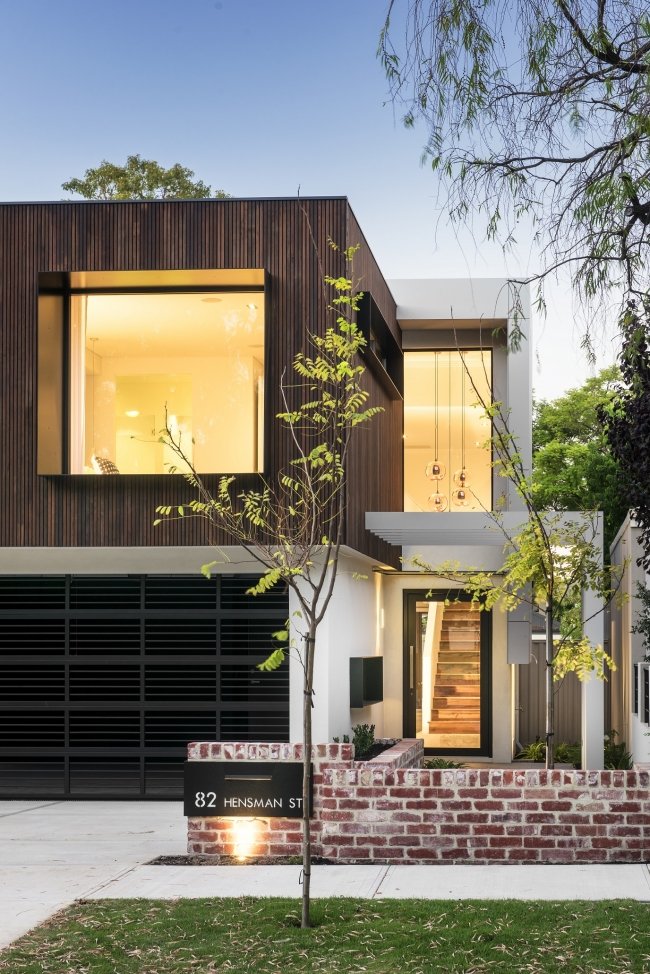 Today I'm sharing 10 tips on how to add industrial style to your home and a quick chat with award-winning industrial designer and Dorf tapware designer Yu Guang.
1. Get creative with your shelving.

A key element of industrial-inspired living is creativity, returning to really simple, utilitarian materials and making the most of what is available. Think shelving made of timber planks and plumbing parts (I love this idea), bookcases made from lumber pieces propped on bricks or breeze blocks or ladders used for inventive storage.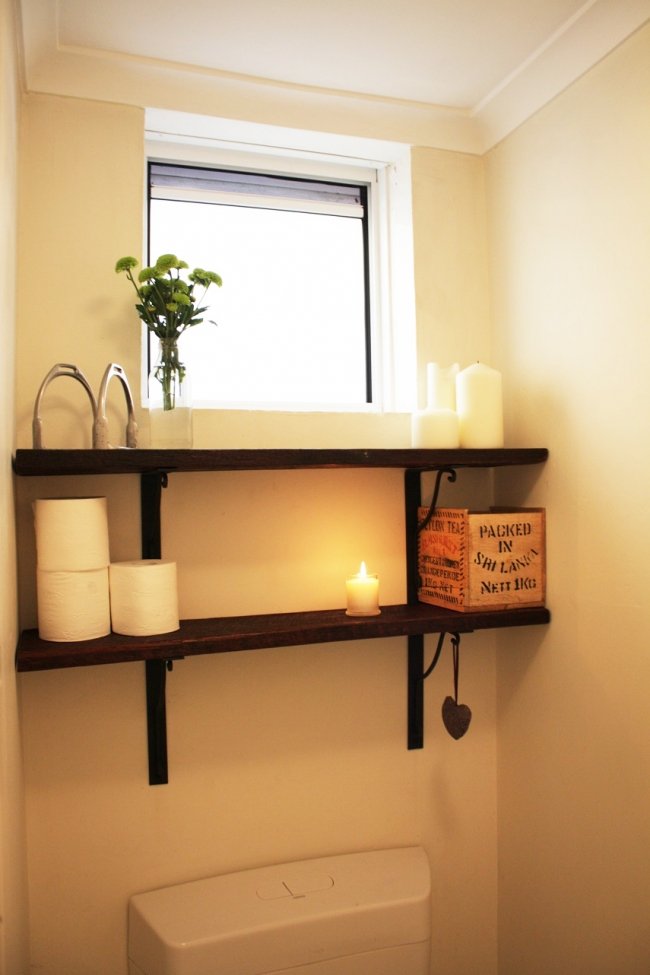 You could also head to Bunnings or Masters and check out the shelving units they have – those metal shelving systems might be meant for a garage or shed, but it doesn't mean it can't look equally at home in your actual home! You can replace the plywood shelves with beautiful pieces of reclaimed timber and even spray paint the unit for an inexpensive and character-filled bookcase. In my home, my sister and I made shelves in my toilet using an old jarrah railroad sleeper picked up from a salvage yard and inexpensive wall brackets from IKEA. Or if you don't feel like being crafty, stores like West Elm sell some beautiful industrial-inspired shelves.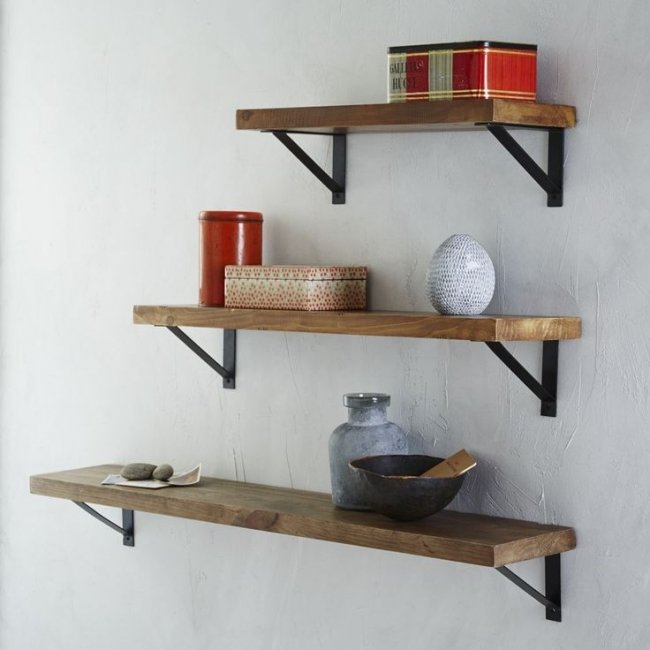 2. Add industrial character with rustic pieces.
Trawl vintage stores, verge collections, secondhand shops and salvage yards for rustic, worn-out secondhand items that will add character to your home. Think metal, old wood, worn or chipped paint, layers of paint… You get the idea!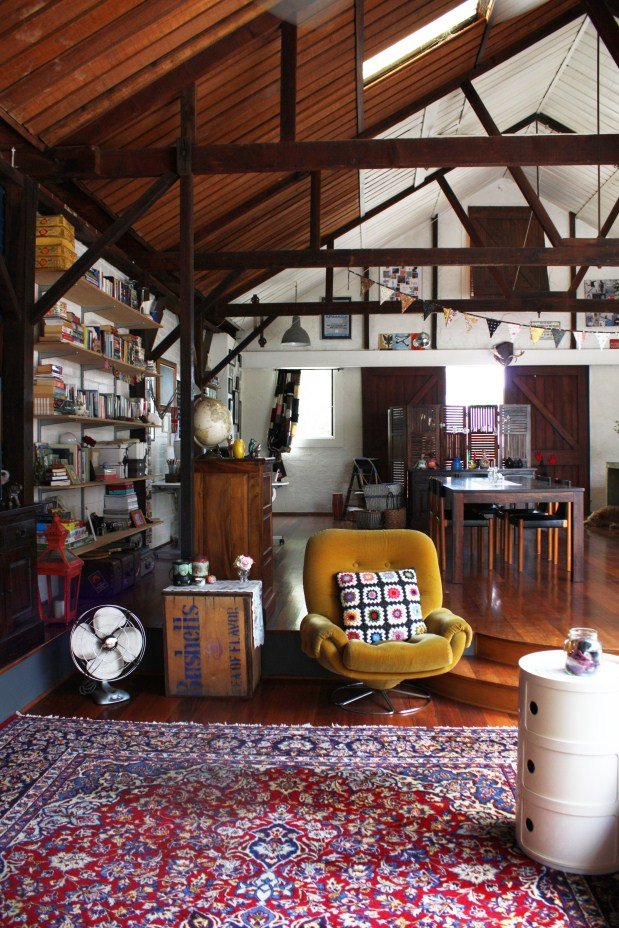 3. You might not have exposed brick, but you can still make warehouse-inspired feature walls.

A major feature of the world's most amazing warehouse homes and industrial spaces are incredible walls, whether it's from texture, a wonderful colour or both. While we may not all be lucky enough to have exposed brick in our homes, there are some great alternatives!
Pressed tin is classic, beautiful and ages well (we used some in our bedroom as a bedhead). Wood paneling also works for the industrial look – and so does wallpaper.

There are amazing wallpapers out now that feature bricks, pressed tin, reclaimed timber, such as those from Scandinavian Wallpaper who do lots of awesome industrial-inspired wallpapers. Giant wall maps or wall murals can also create a gorgeous industrial look.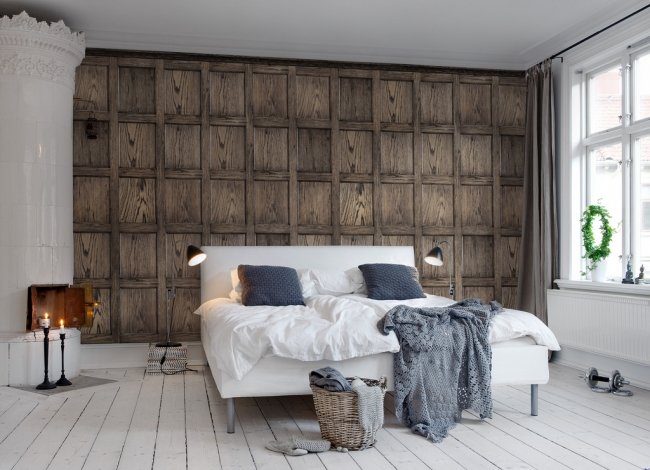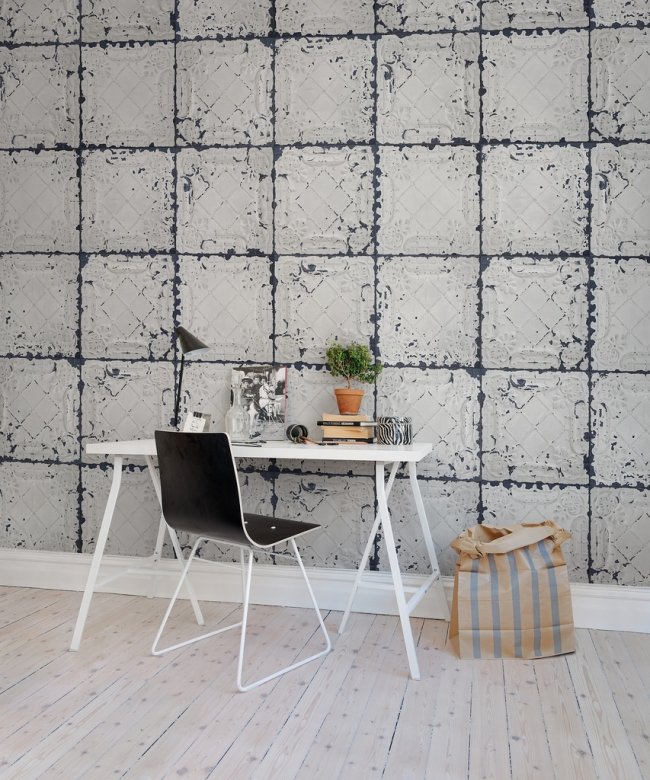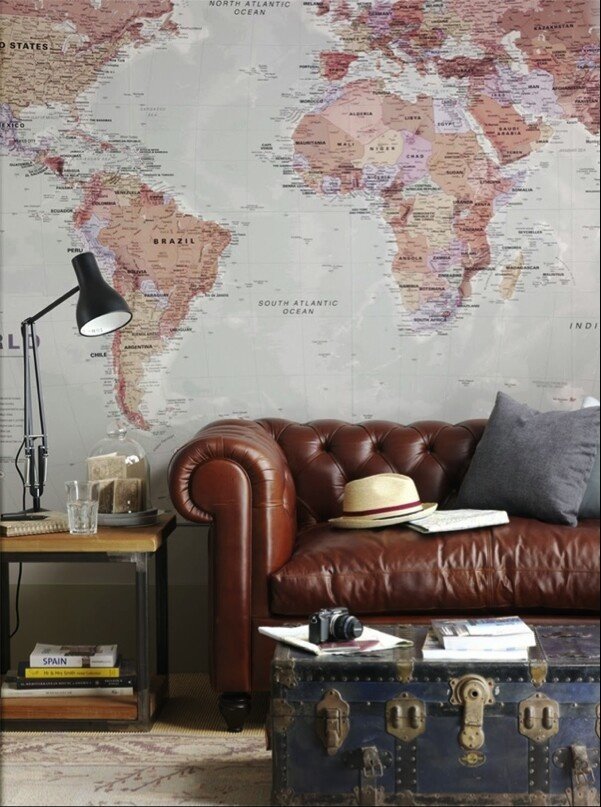 And thankfully, someone in Australia has finally cottoned onto the idea that we need a really lightweight brick-look product that you can just stick onto a wall to make it look like exposed brick – thank you Greenway Systems.
Or just go with paint - black, charcoal grey and deep inky blue grey-painted walls can give that masculine industrial feel – try Dulux Domino, Taubmans Rotunda or Bauwerk Storm.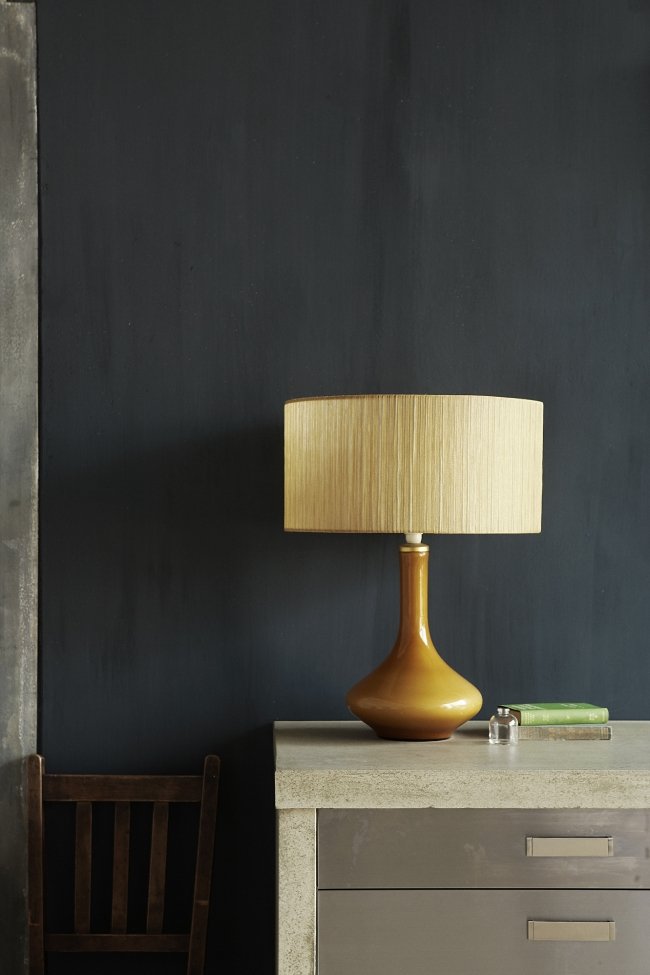 4. Add industrial-inspired tapware.
The industrial look is all about practicality and unpretentious good looks combined together. Keep the industrial theme in your home going strong by incorporating it into something that you (and visitors) not only see but also touch every day – your tapware.

Yu Guang, one of the most influential people in the world's tapware industry, recently created an industrial-inspired range with premier tapware brand Dorf. His Dorf Industrie range features a beautiful basin mixer inspired by ancient valve structures.

"Dorf is a high-end brand and for this range, the design should be clean, modern, special and the best quality, so I upheld this concept to complete the Industrie series of designs," says Guang. "The inspiration for the design of the Industrie mixers is from the old brass valve which has always captivated me. We put the old design handle on a modern mixer body – it conveys people's nostalgia of ancient times and the design blends the old with the new to create an elegant, artistic industrial product. The combination of old and new will spark some new design discussions.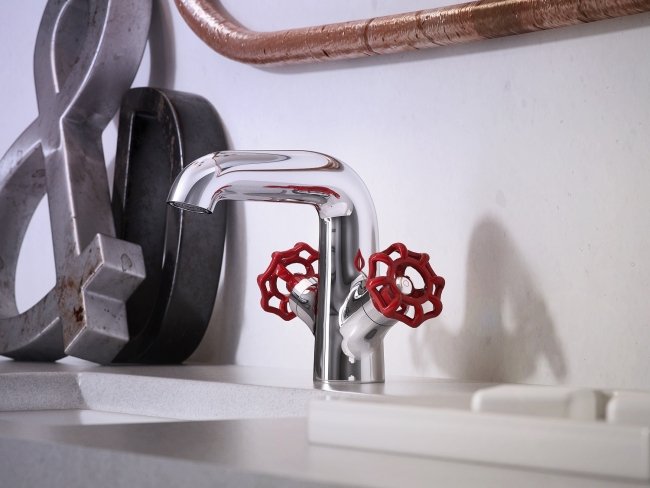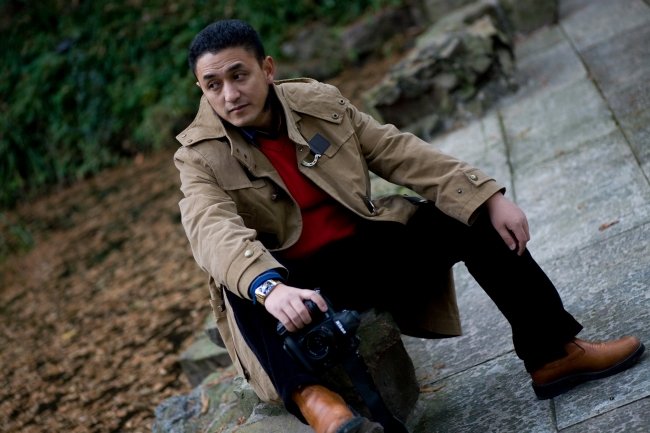 "The mixer is the kind of thing that turns something practical into a real talking point – which is a big part of industrial design," says Guang. "We need to treasure products as art, and then we are able to make the art," he says. Why would you have something in your home that is boring when it can be something that looks interesting or fun?
5. Keep to an industrial colour palette.

A key feature of most industrial-inspired and warehouse homes is a minimal and often very neutral base colour palette, with colour added in the form of accents like artwork, tapware, textiles, rugs and crockery. Try sticking to a base palette of different shades of greys, from light to gunmetal, black and white accents warmed up with wood and warm tones from brick and leather. You can then layer in colour in other ways.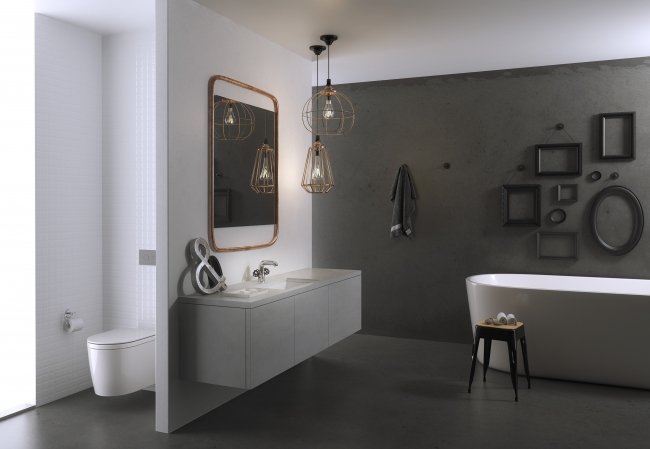 6. Don't be boring with your storage.

Get creative and skip the boring frosted plastic containers if your storage is out on show - use vintage boxes, old wooden tea boxes, rustic baskets, Mason jars, metal tins and whatever else you can think of. I love those old metal filing cabinets – you can spray-paint an inexpensive one a beautiful dark inky colour and they don't have to be limited to work spaces, you can use them in your living room or in a bedroom too for an industrial touch.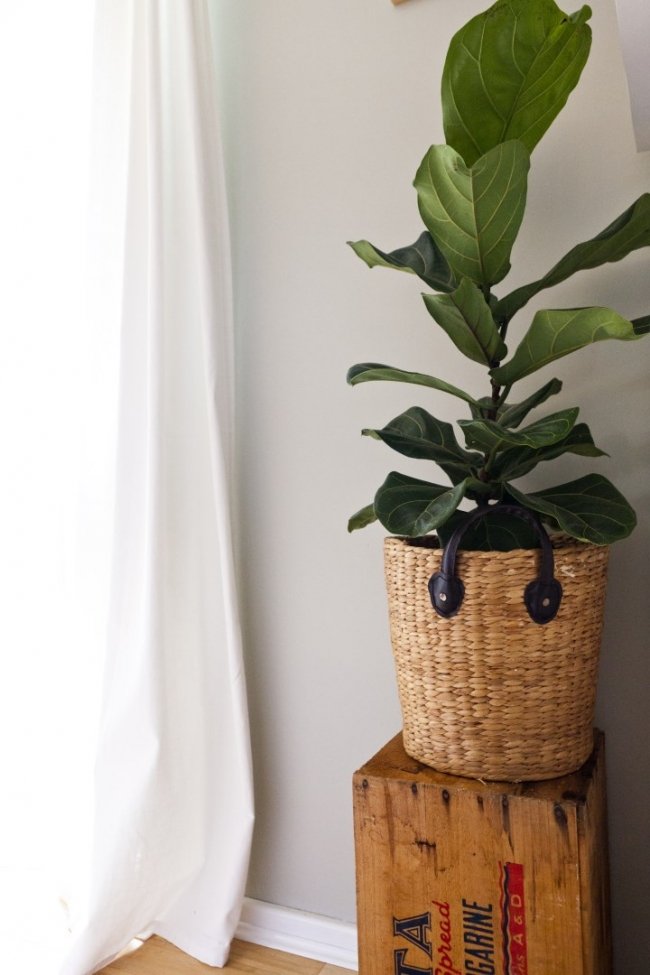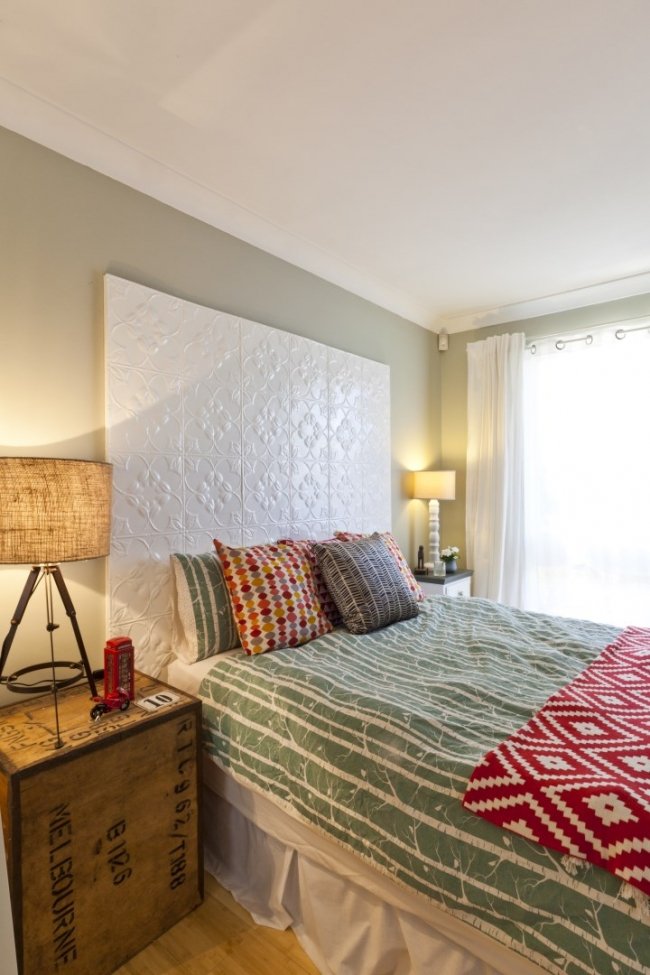 7. Mix up your materials and textures.

There is nothing flat, boring or one-dimensional about the warehouse conversion look. Mix up your textures, colours and materials for that old, time-worn look - think reclaimed wood, leather, subway tile, concrete, weathered metal, old crockery and plates, mismatched vintage cutlery out on the counter in jars, etc. The industrial look is a look only limited by your imagination!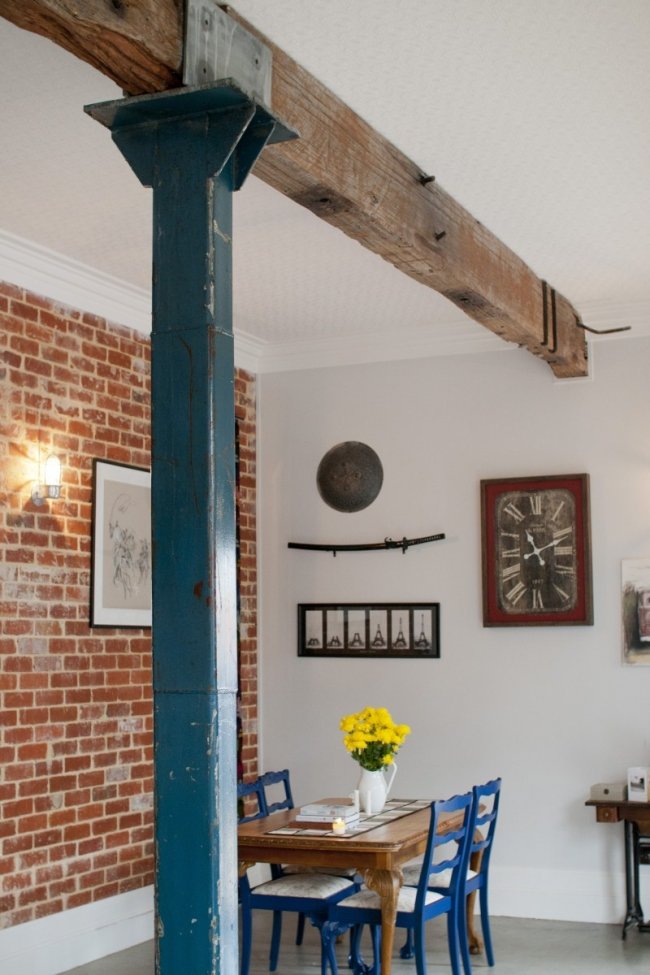 8. Go Soho with your artwork and curios.

Think old enamel signs, giant maps, old school room charts and biology diagrams, big vintage travel posters, (you can pick these up from The Chart and Map Shop in Fremantle or online through eBay or All Posters), marquee letters, tram banners, black and white photographs with thick white matte boards. And don't forget your favourite personal treasures and collections – display your favourite items, family heirlooms or beautiful things you have picked up on travels. Yu Guang says to me that aside from his work, he is most passionate about enjoying and finding beautiful things. "I love photography and travelling," he says. "These are the best ways to find beautiful things. Home should be a place reflecting your aesthetic taste; it should include some distinctive design elements. It is always most important to reflect your individual style."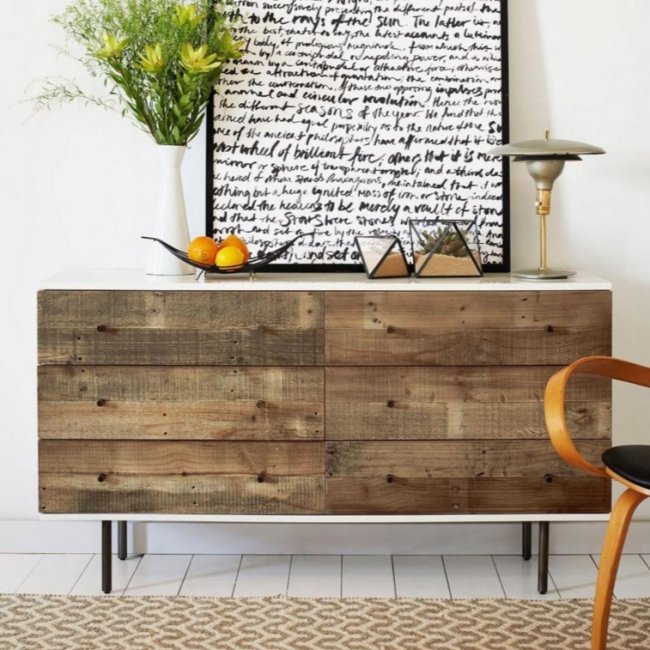 9. Be selective with your lighting scheme.

One of the things I love about the industrial-inspired look is that if your house has dated ceiling lighting (like mine) you can draw the eye away from it and disguise the fact with beautiful lamps and fun feature lighting. Think of utilitarian lights – filament bulbs, shipper's lights (even Kmart have versions of these now) and pendant lights ensconced in wire and metal cages. I would pick beautiful lamps and feature lighting over having bright ceiling LEDs on any day – much more atmospheric and interesting!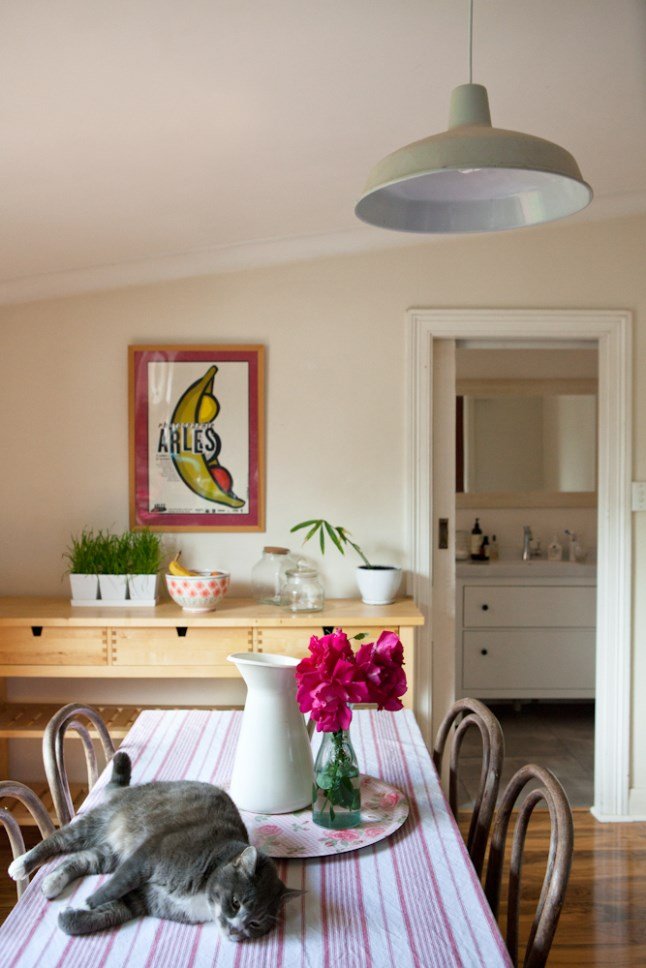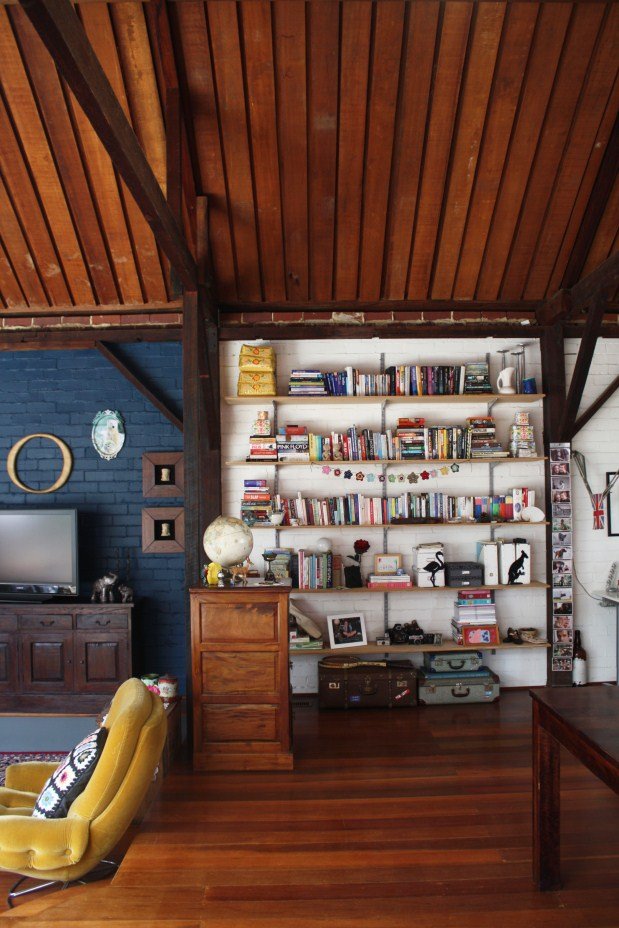 10. Embrace eclecticism.

Incorporate all kinds of things that give the industrial look – vintage house numbers, old globes, vintage-style marquee letters (you can even get these from Kmart and Typo now). Use old wooden chests or stacks of suitcases for coffee tables, buy a Chesterfield sofa, get an old rug and use crates or old tea chests for side tables or bedsides to get that industrial vibe. Most of all, just have fun with it – it's very rare you can go wrong with this look! Maya x

Like this story? You can be updated on other inspiring new houses as well as home renovations by following House Nerd on Facebook, Instagram @housenerd, Pinterest, Twitter @HouseNerd_ or Bloglovin.