Posted Monday, October 10, 2016 in:
Obsessed With
Guest Nerd
There is no doubt about it; the Bali we all know and love to visit today is hugely different from the Bali we knew 20 years ago. The somewhat daggy country I first visited when I was 12 years old has evolved.
Hands up if you are one of the many Australians who adore Bali? I have a small confession to make. Everyone's been crazy about Bali for ages, especially in Perth with it being such a short flight away, but for a long time I didn't like Bali much. I didn't understand the hype. It didn't pull me like other tropical destinations did. Well, that has changed.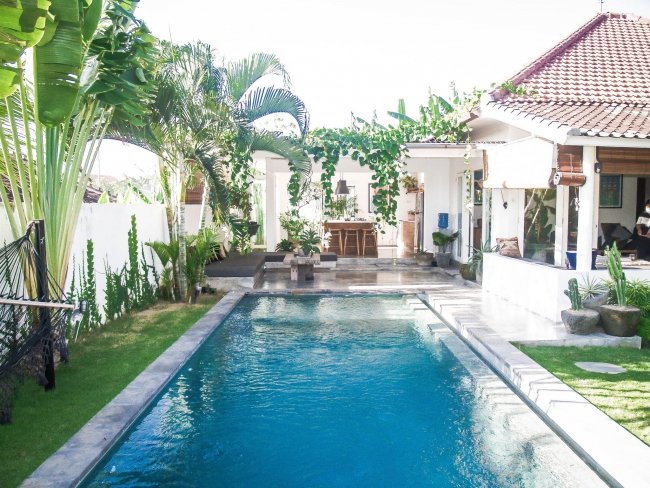 It started to change a few years ago when a friend had her wedding there and I saw how magical it could be. It changed even more when I kept seeing all these incredible photos of Balinese destinations. These days Bali is renowned worldwide for being one of the hottest destinations when it comes to incredible interior and garden design, the chicest resorts and villas, the coolest cafes and fantastic homewares and furniture shopping. My kind of holiday destination –a beautiful, inspiring, friendly and interesting place to be. (nd I am constantly impressed by the awesome - and often very affordable) homewares friends and family score when they visit.
There are lots of people who know Bali well and who are more than happy to share its secrets, the places they love. One of them is Sheila, the writer and photographer behind the popular blog Bali Interiors, where she shares the most incredible Bali places people can stay at or visit.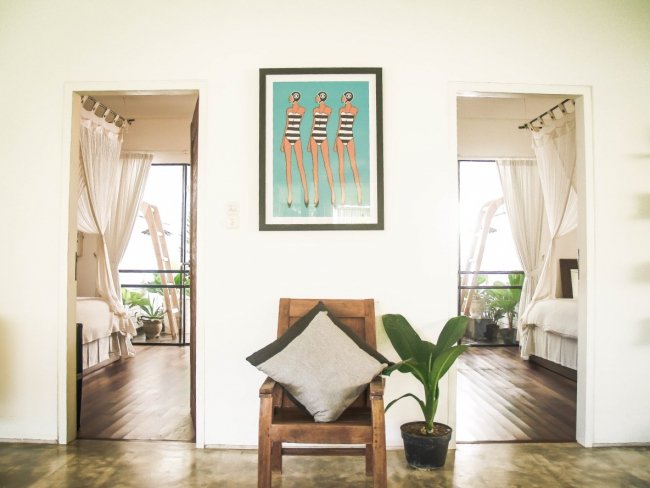 Argentinean-born Sheila, who lived in Australia for 18 years before recently moving to Bali, had always loved the Indonesian island. When she and her husband realised they wanted a change of life and a change of pace for themselves and their two kids, they made the decision to move there.
"I love everything about living in Bali," says Sheila, who lives in Canggu. "I love the village life; the rice paddy across the road from my house; the fact that is a bit rural but also that if you want to have a cocktail and a cheese platter I can get one two minutes away from my house. I love the multiculturalism of Bali. I love the pace. I love it all."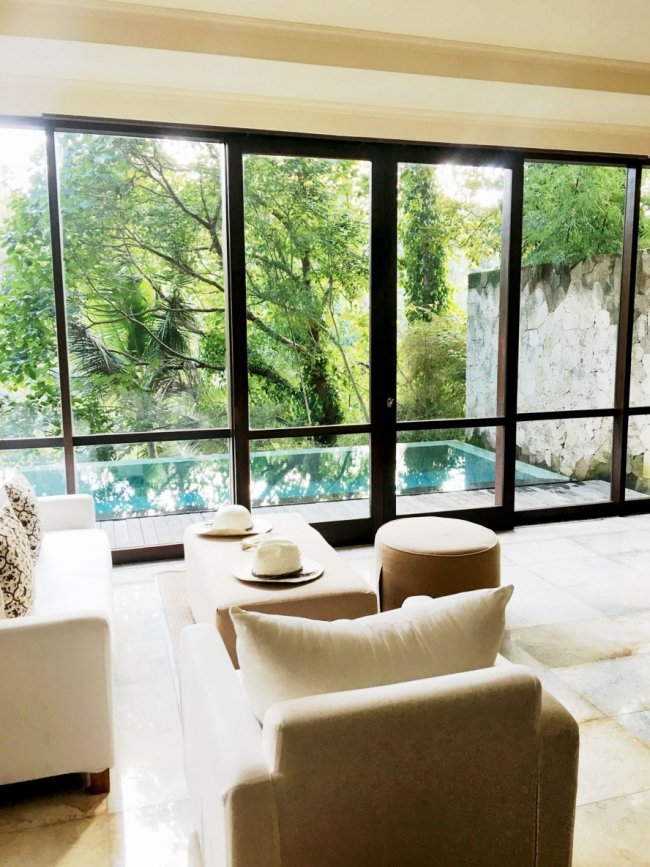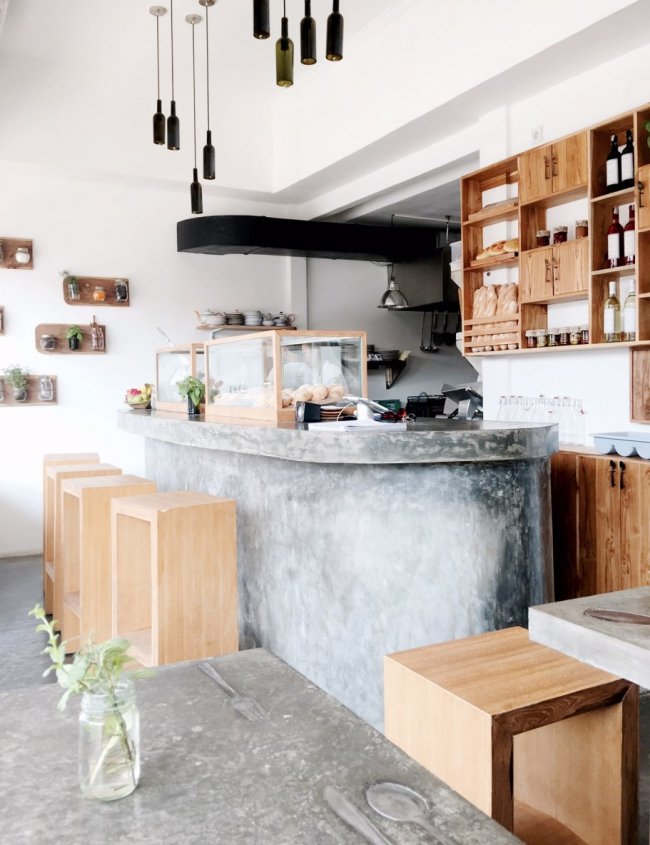 Similar to my starting House Nerd when I realised there was an unfilled niche for a Perth-based homes blog, Sheila began Bali Interiors after she noticed a gap in the market for an interior design blog.
"I saw a lot of people talking about food or places to stay or taking photos of themselves on different locations. I saw how much effort people were making decorating and creating incredible interiors and I realised no one was documenting it. So I decided to do it.
"My website is quite organic and is changing already, but our focus is on interior design and design in general. We are also starting to profile designers, entrepreneurs, chefs, architects, artists, etc that live around the island to show a new dimension. Bali is full of the most interesting people and I really wanted to show that side of Bali as well."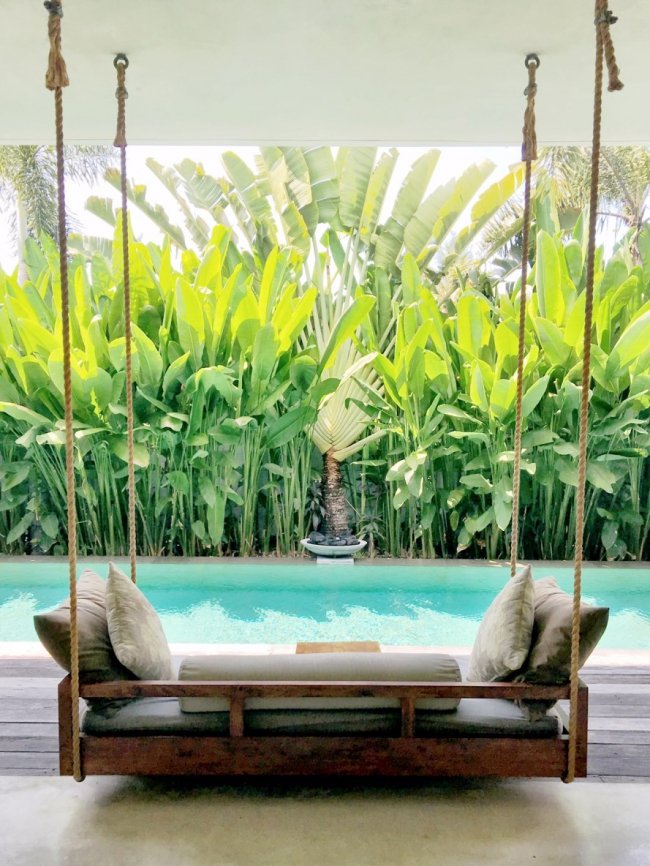 Sheila says one of the things she loves about shooting Bali homes and retreats is that the Balinese have a beautiful spirituality that shows in everything they do, especially in the gardens.

"A lot of the places I photograph are not Balinese per se, but the Balinese influence comes through," she says. "I love interiors, I get really excited when I go to a store, villa, hotel or restaurant and I see that they have put in a lot of effort. Interiors is a form or art - so for me it is like going to an art gallery every day and photographing it!"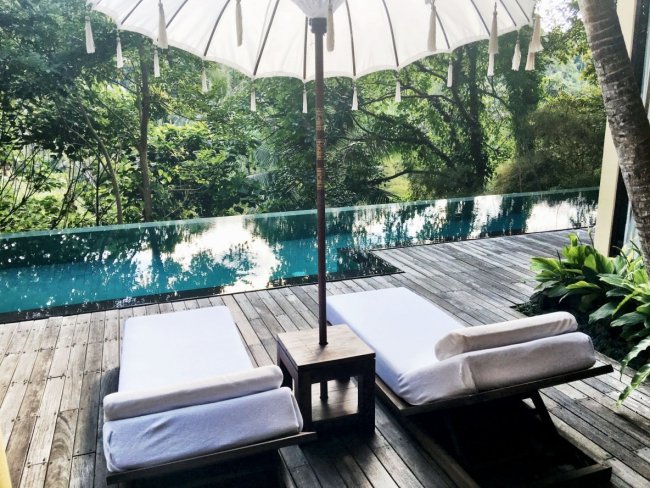 For Sheila, the relaxed pace of living Bali offers means a wonderful work/family balance, with plenty of time for her husband and kids as well as time to photograph and write her blog.
"I have two kids so living in Bali has allowed me to spend more time with them while also giving me the freedom to pursue my passion," she says.
"A typical work day for me starts with having breakfast with the kids. I then go and shoot a location or two. Then come home by midday, have lunch and a swim with my kids. Then while my baby has a nap I do some email, work on the photos and I write the articles. Then in the late afternoon we either go to the beach, or for a walk along the rice paddies, come home and have dinner. If I'm lucky, then I go for a date with my husband or a drink with some friends."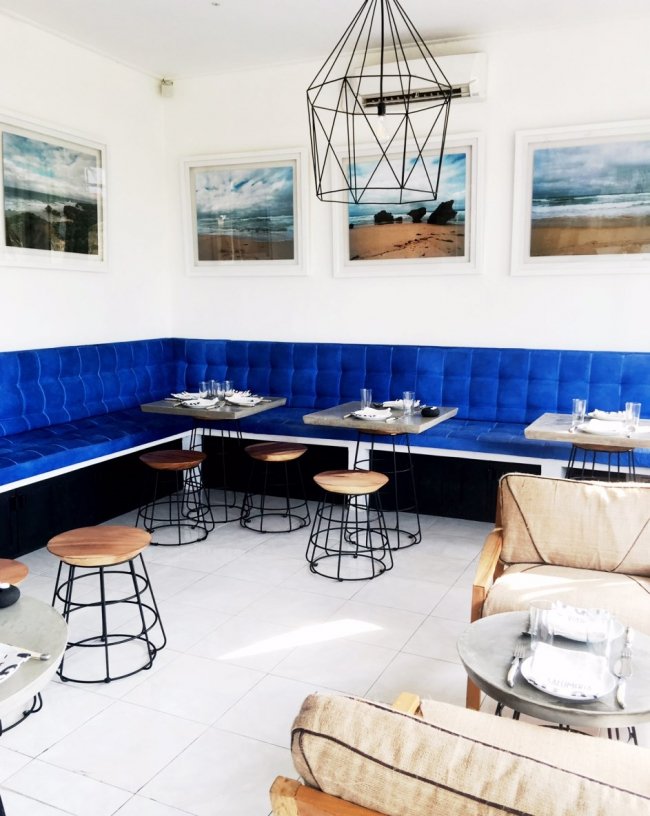 To me that relaxed pace of life sounds like heaven. Do you guys find when you work better when you are not stressed? When I am relaxed and recharged, I work and write better, and am much more focused and productive. So every time I go on holiday and experience that relaxed holiday feeling, I try to bring a little bit of it home with me in some way, whether it's a small change in my daily routine or a physical reminder of a place.
Sheila gets this – and says that a wonderful thing about Balinese design is that it suits the Australian way of life so well. "One of the wonderful things about Balinese style is that it is transferable anywhere where the weather is hot," she tells me. "Australians are very relaxed and so is the Bali lifestyle. It's about transferring the blissful feeling you get once you spend a bit of time here into your home. The beautiful gardens, the quirky style, but also that home feeling."
So today on House Nerd I've asked Sheila to share some of her favourite Balinese interiors, as well as her tips on how you can achieve the look at home. You can also shop the look with our Perth picks, so you can get a touch of relaxing Bali style at home even if you don't have any holidays planned! So make yourself a fresh fruit juice (or a sneaky cocktail) and enjoy some inspiration.
I had to smile when I saw that Sheila had included Fella Villas on her list of fave places. I'd already gone mad pinning this stunning place when I first came across it on Pinterest! This magical villa was created by the founders of iconic Australian swimwear brand F E L L A and when it caught my eye I couldn't resist storing it away for future holiday inspiration.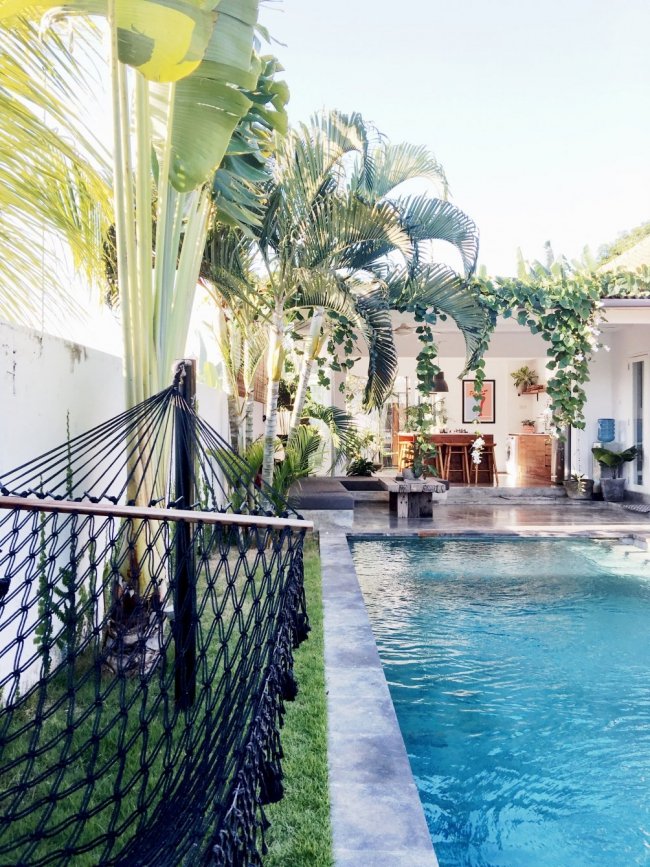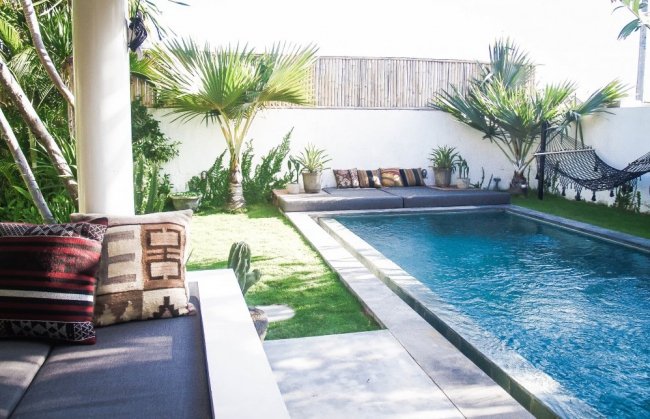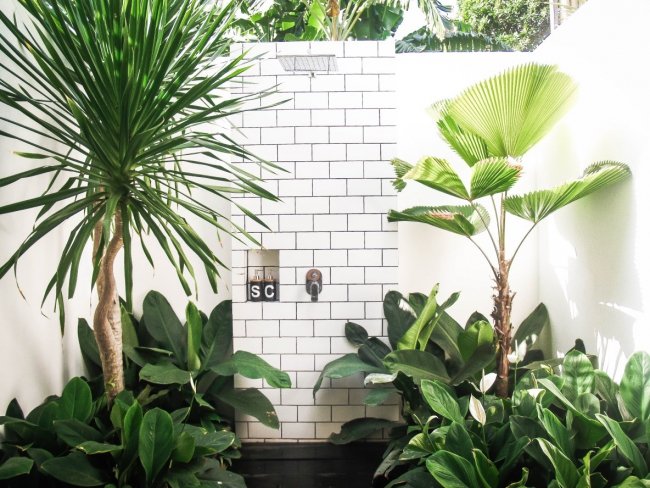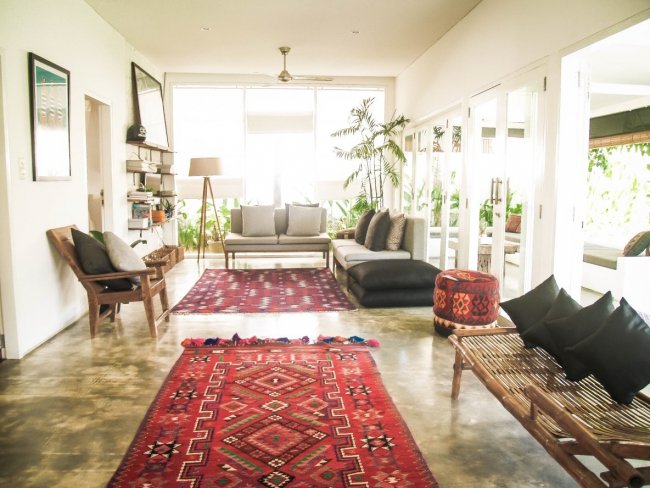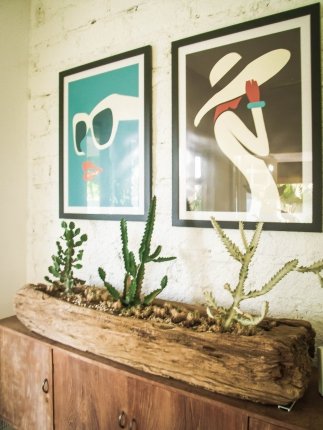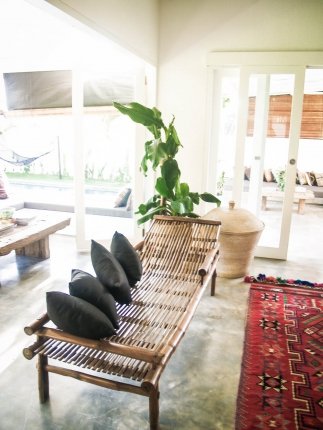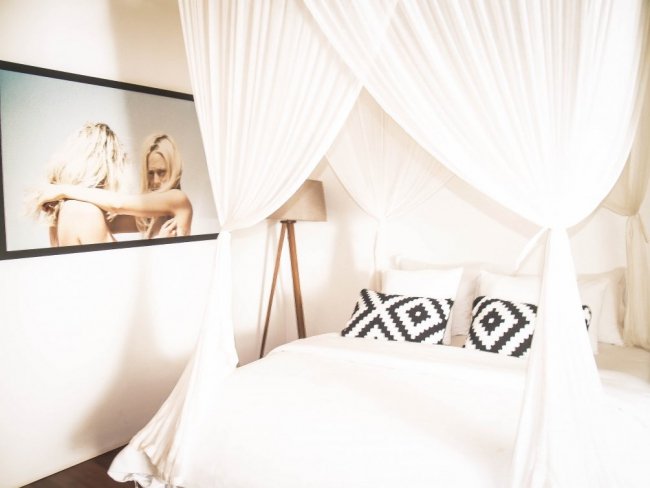 This trendy holiday rental is in Sheila's hometown Canggu. "Their style is totally on point and they know how to decorate the place," says Sheila. "I love the use of bright Persian rugs against concrete flooring. Love how they did the bathrooms - the white tile shower wall with lots of greenery on each side is very photogenic and give you a whole tropical vibe. The bedrooms are all white and kept to a minimum. Very beautiful."
GET THE FEEL AT HOME

"To recreate this look at home I think you need to first declutter," says Sheila. "Although it has some gorgeous little objects and decorations, this villa is mostly pretty minimalist. They chose a theme for all of the prints and they stuck to it. For the bedrooms they choose to blow up some very large photographs. I think having one really nice piece of furniture can transform a space, and they chose to have a lounge rattan chair that is divine. And a little bit of colour always helps. Having two gorgeous colourful rugs lifts up the mood of any space."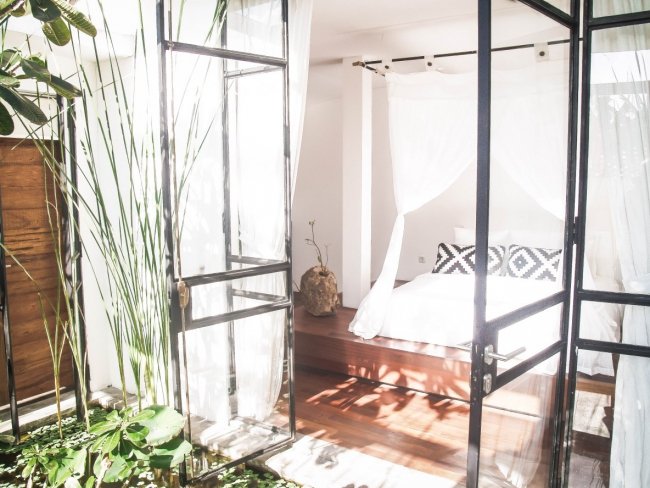 SHOP THE LOOK IN PERTH

Margo Selby Zigzag Stripe Kilim Rug, WEST ELM
Outdoor shower, SLIGHTLY GARDEN OBSESSED
Pop & Scott pots, LITTLE LEAF CO.
Teak root coffee table, EMPIRE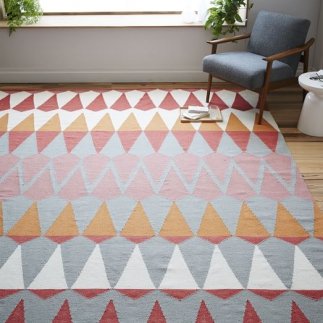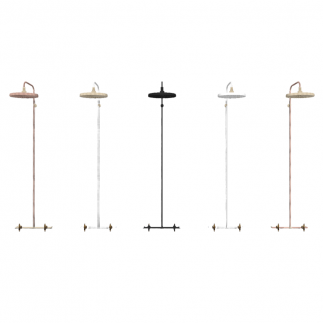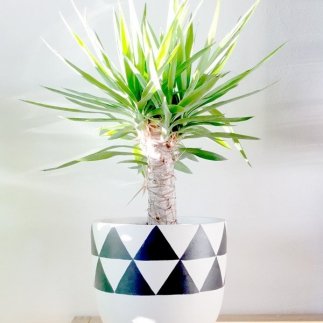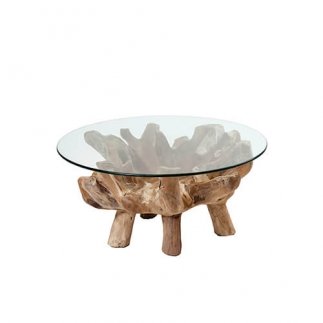 WEB: http://www.fellavillas.com
IG: @fellavillas

Homewares, music, books, juices and good coffee – this café with homewares store is one of Sheila's faves. "Bungalow Living Café is such a special place," says Sheila. "The café is very bohemian and you feel at home straight away. I love all the small details, the flower arrangements, the colourful birdcages."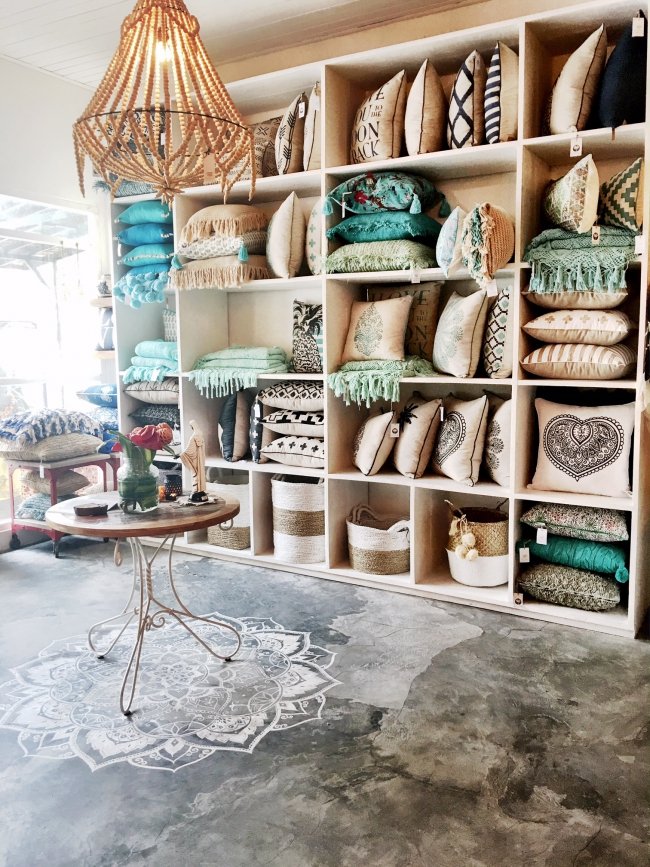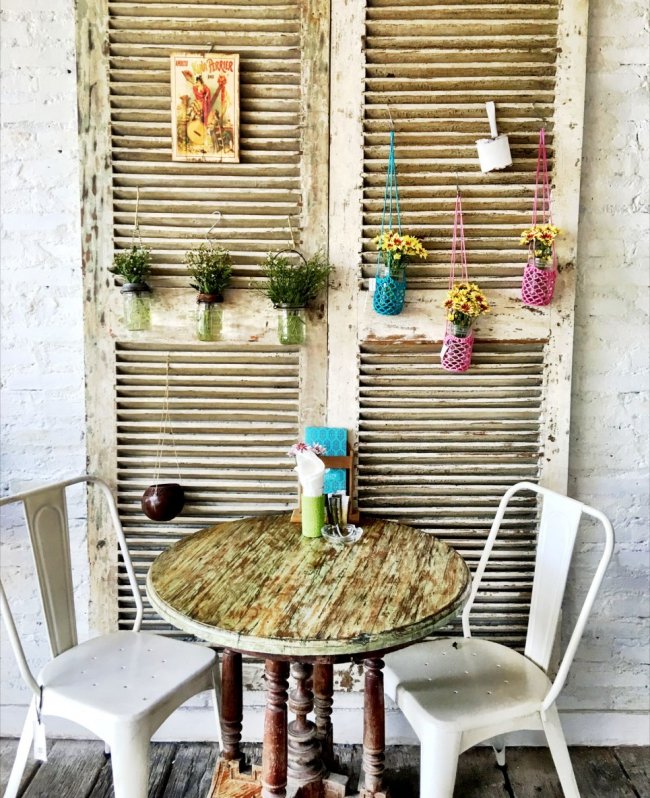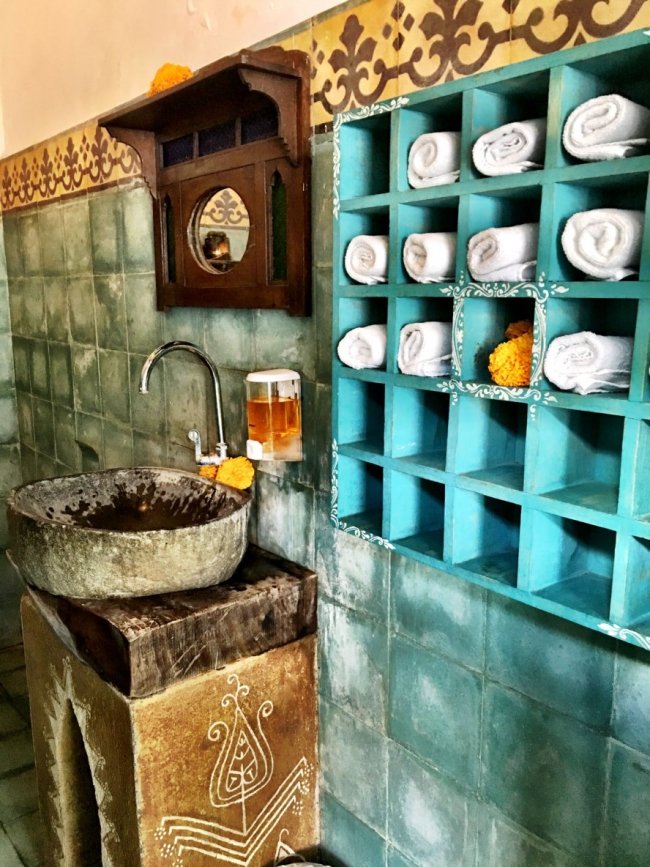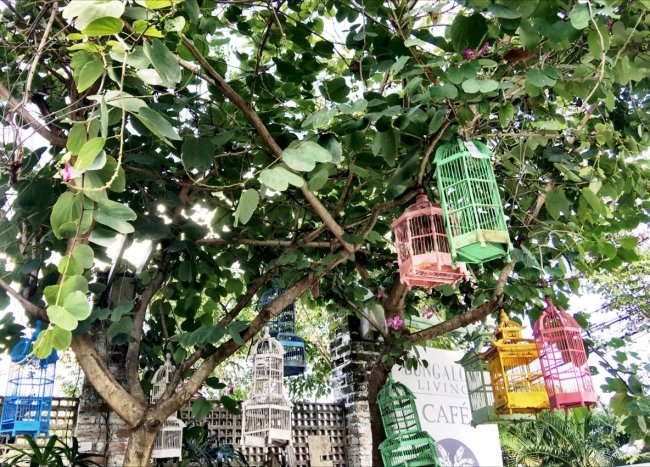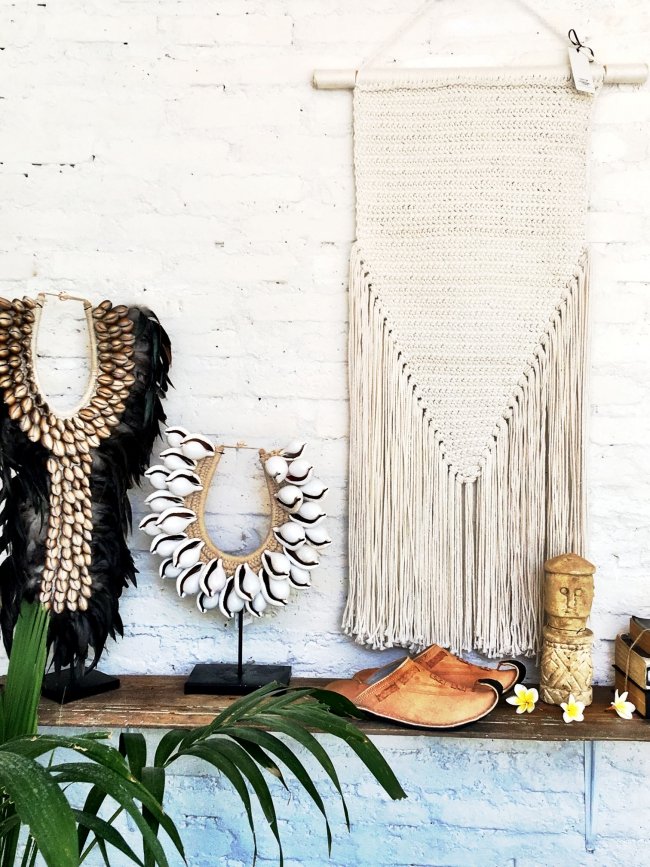 GET THE FEEL AT HOME

"I think it's not difficult to recreate some of the things at home. Bungalow Living Café is full of character. You can recreate this look quite inexpensively. Little empty jars with little flowers, colorful mis-matched chairs, large pot plants and vintage cushion covers can transform a space."
SHOP THE LOOK IN PERTH

Murano Outdoor Rug by Fab Habitat, CALYPSO WAREHOUSE
Vintage kantha quilt, BOWERHOUSE
Vintage birdcages, SHEDWALLAH
Cushion,FREEDOM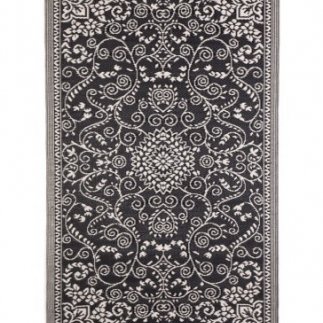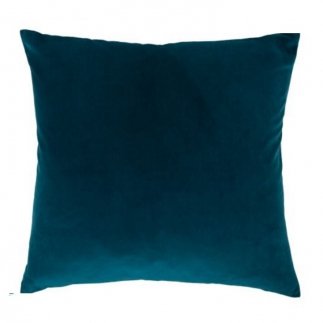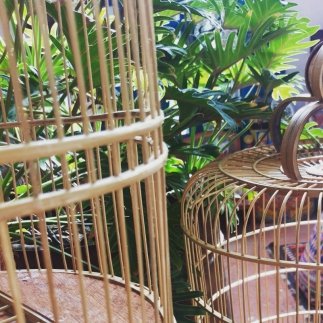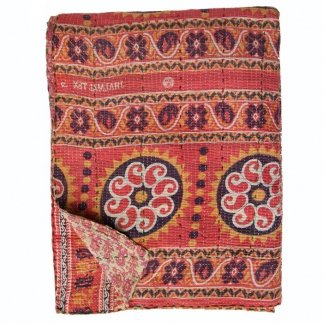 WEB: http://www.bungalowlivingbali.com
IG: @bungalowlivingbali
VISIT: Jalan Pantai Berawa 35A, Canggu 80361, Bali, Indonesia
"Jungle Room is a set of bungalows set in a large area with a huge round pool and even a café inside the complex," says Sheila. "This place is very one-off! They have brought some Sumatran wooden houses that are spectacular."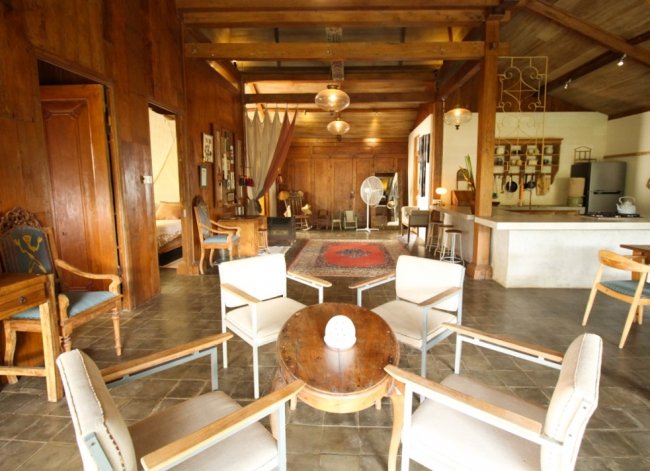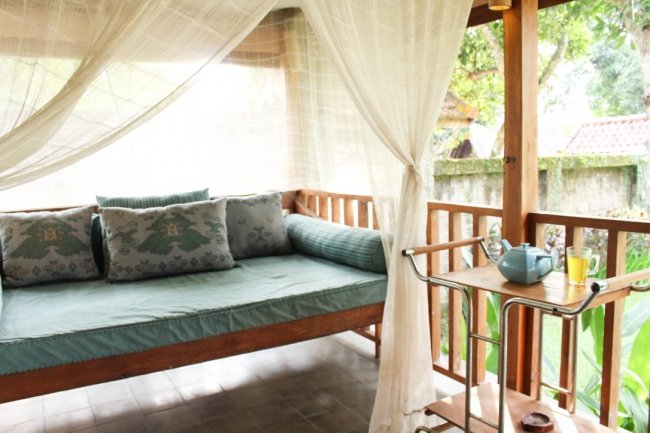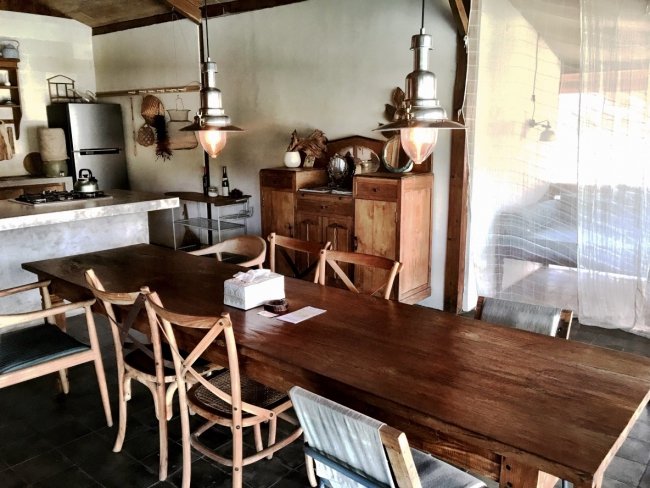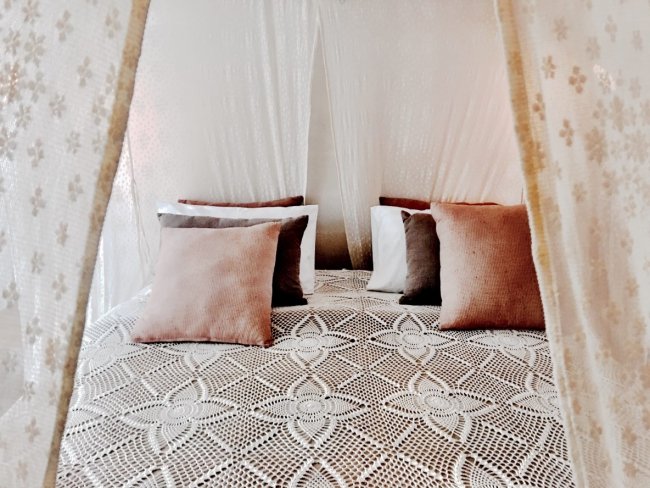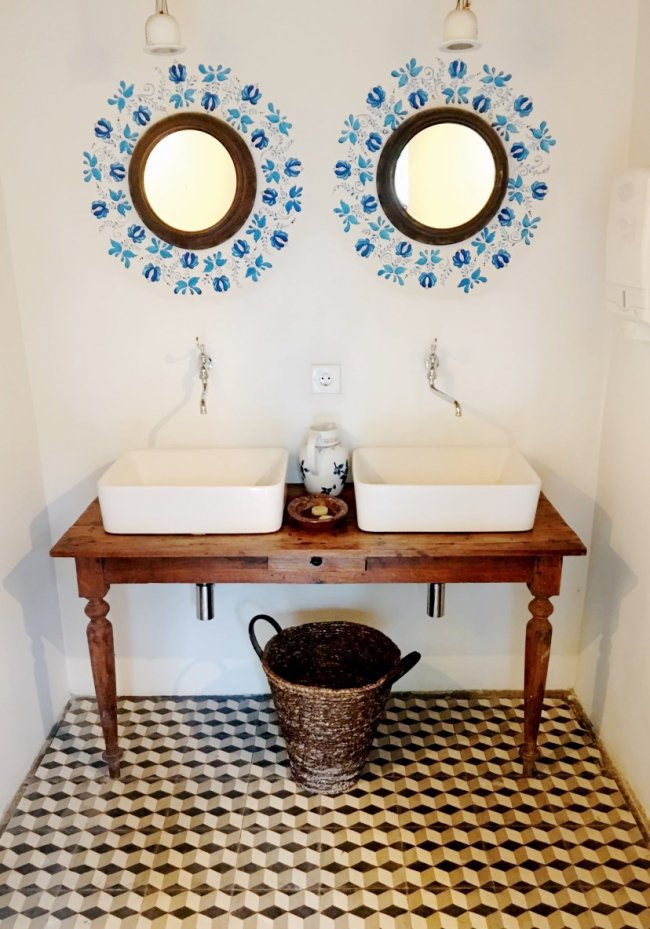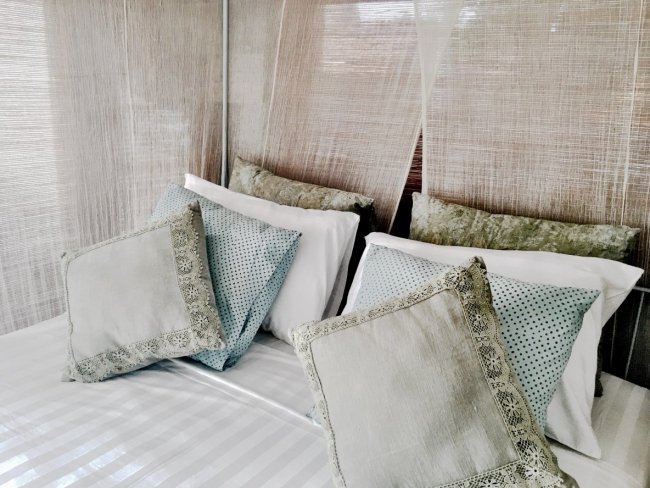 GET THE FEEL AT HOME

Even if you don't live in a Sumatran longhouse you can get elements of this look at home. "The interiors are all different and actually not difficult to recreate," says Sheila. "They have used a lot of antiques and some modern pieces. But no two chairs are the same. No two bedrooms look the same. For the bedrooms they use crochet blankets, canopies, and different cushions to create one-off experiences. It's full or quirk and character, very boho-luxe."
SHOP THE LOOK IN PERTH

Carribean buffet, IMPRESSIONS
Vintage cane chairs, POST IRVING
Original painting, BRITT DUNBAR
Baby blue crochet blanket, MILLY & EUGENE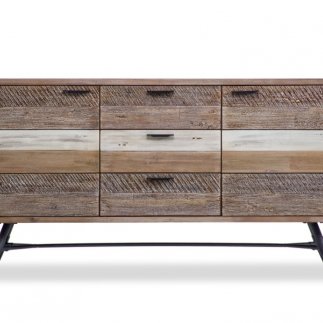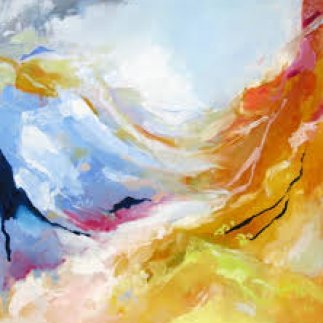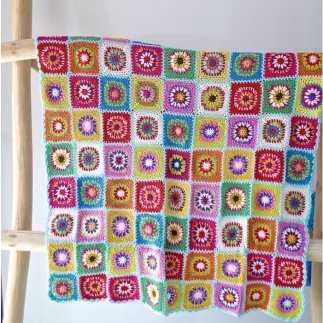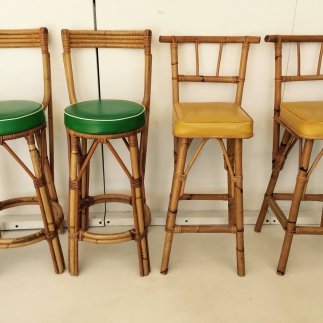 IG: @jungleroombali
Kim Soo is a well-loved homewares, giftstore and café in Seminyak, and Sheila adores it. "Although it is a store, Kim Soo actually feels like you have entered someone's house," she says. The taste and décor is exceptional. Kim Soo is very monochromatic. They have used these beautiful black and white tiles throughout the large shop but the pattern changes. It's not all uniformed. It's amazing. They have an outside area with a large concrete sofa with black and white cushions that make you feel like you are in Santorini. It's exquisite."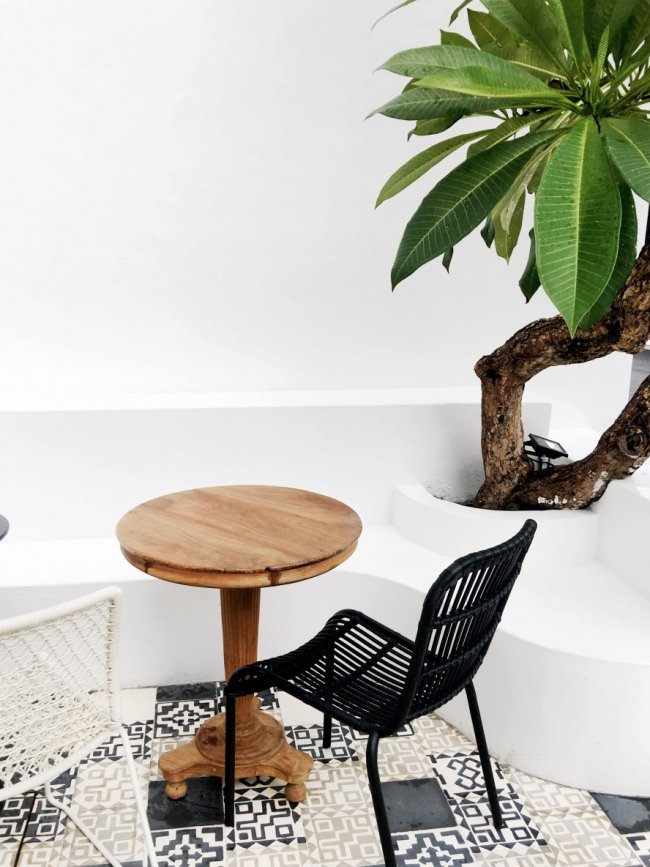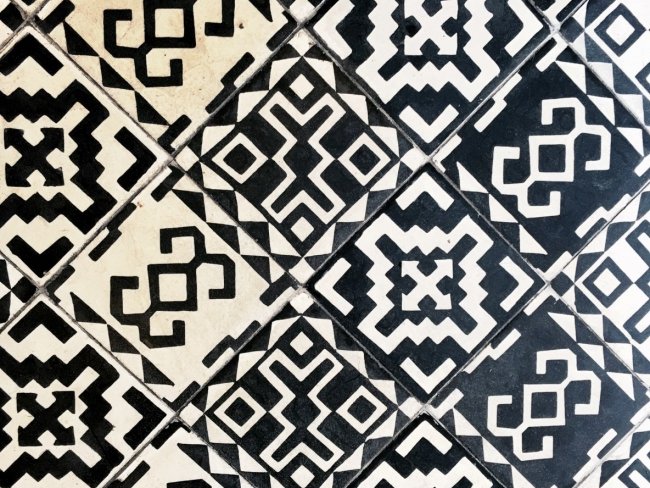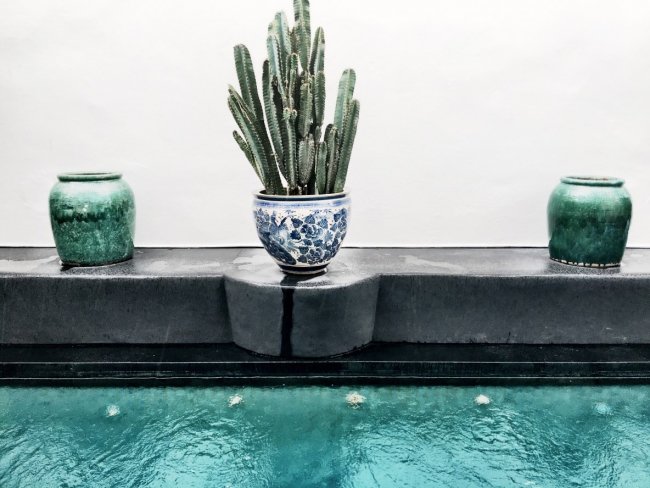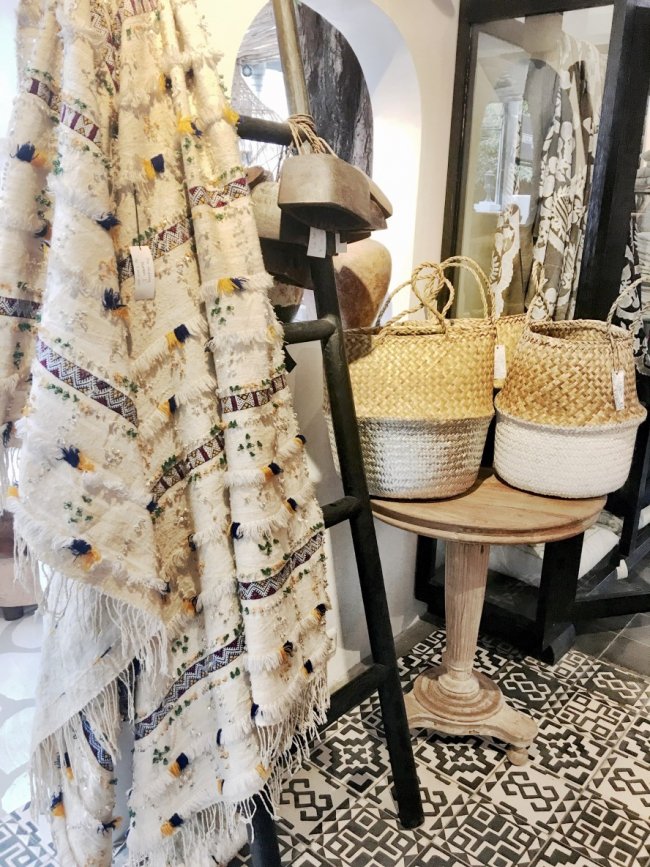 GET THE FEEL AT HOME

"Kim Soo is a great inspiration for the monochromatic lovers," says Sheila. "Pretty much the whole store is black and white. All the objects, cushions, chairs, tables are either neutral or black and white. If you are about to renovate is a great place to take direction. The tiles on the floor are amazing, and it would look great in any home. The outside pool area with these huge pots and a cactus is so minimalistic and chic that you couldn't go wrong trying to recreate it."
SHOP THE LOOK IN PERTH
Azuleg Nero tiles, MYAREE CERAMICS
Bella Cross Dining Chair, MILAN DIRECT
Fiddle leaf fig, LITTLE LEAF CO
Black and white cushions, HAWTREY INTERIORS & WARES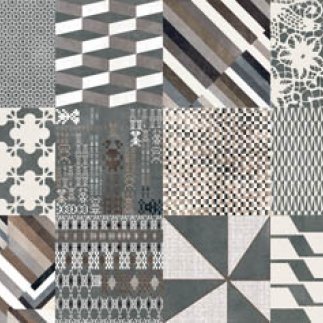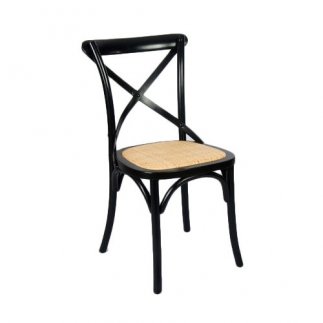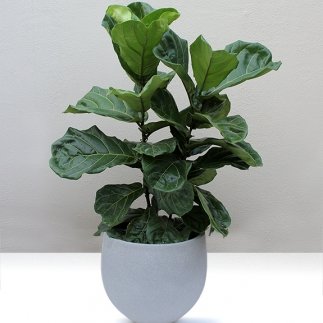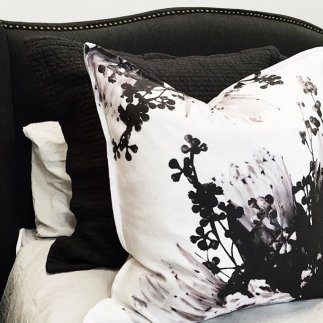 WEB: www.kimsoohome.com
IG: @kimsoohome
Visit: Jl Kayu Aya 21, Seminyak, Bali 80361 – Indonesia
You might not think of a nail salon as being a forerunner when it comes to beautiful Balinese design, but this place will change your mind. "Maria Curau is a non-toxic nail salon in Canggu," says Sheila. "This place is very special. It overlooks the rice fields and has a very exclusive but relaxing atmosphere."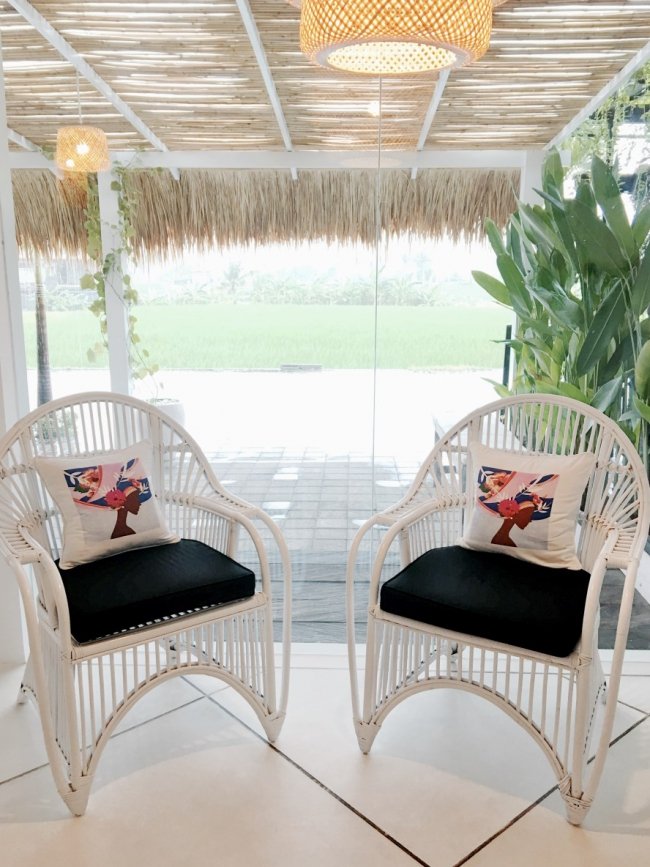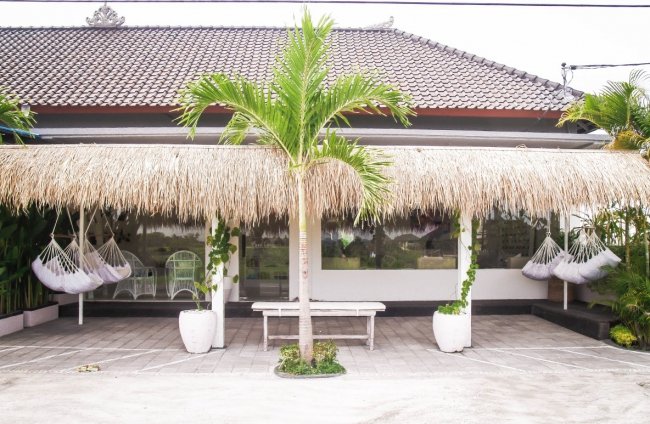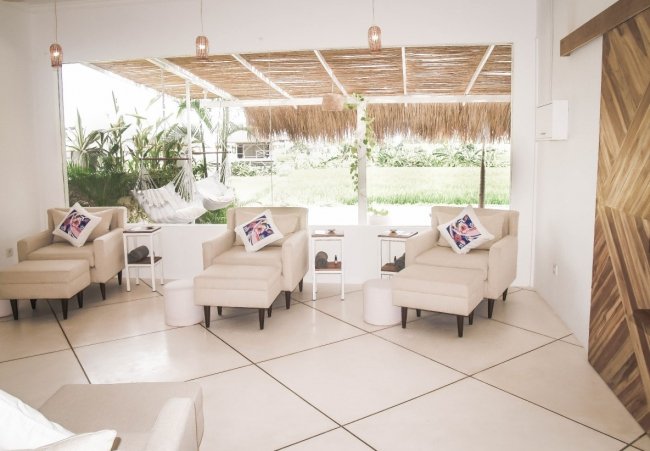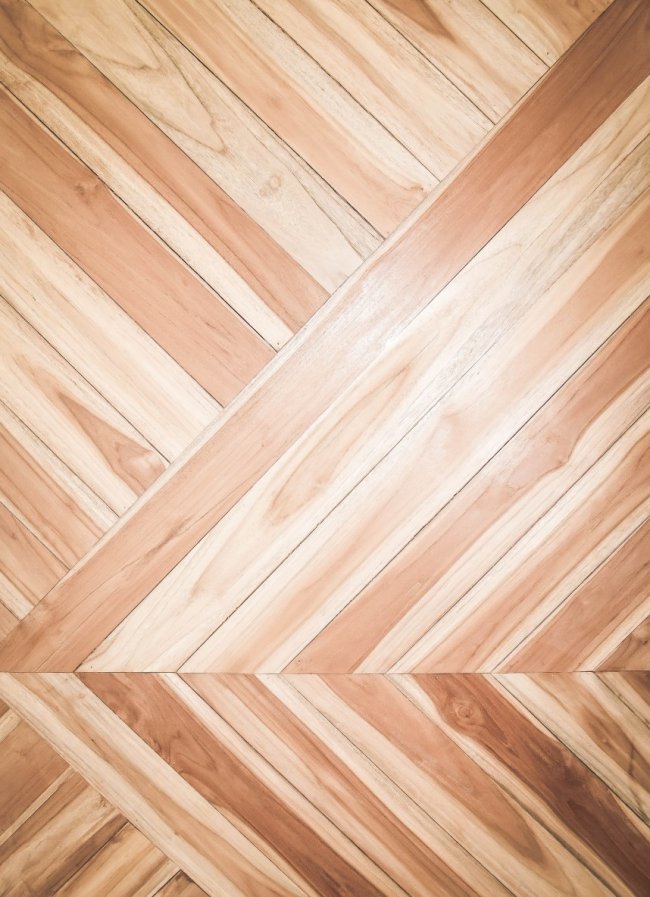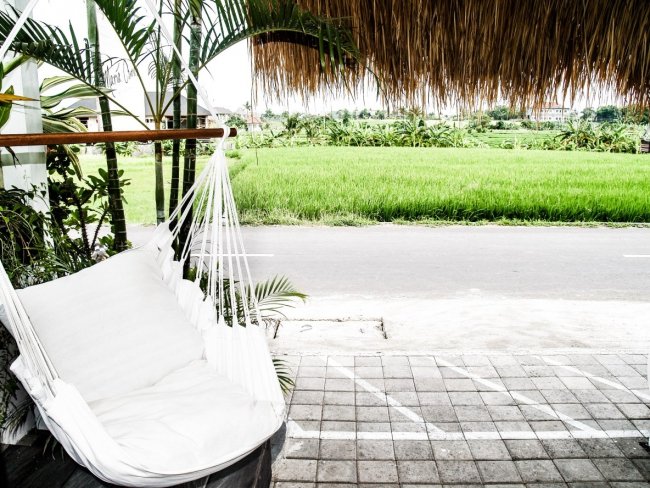 GET THE FEEL AT HOME

"Marie Curau is quite minimal in style," says Sheila. "One of the design features that I love is the Scandinavian-looking silencing door made out of beautiful teak wood. I also love the hammock chairs outside that you can use while your nails dry and you sip homemade Kombucha. As soon as you enter the shop there are two white rattan chairs that actually could be perfect for an outside area. Use those in combination with a hammock and you suddenly have a little heaven at your house."
SHOP THE LOOK IN PERTH

Cotton Hammock with Fringe, TEMPLE AND WEBSTER
Clifford Armchair, FREEDOM
Pop & Scott pot, LITTLE LEAF CO
Finntorp white rattan chair, IKEA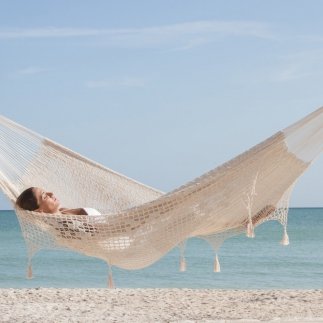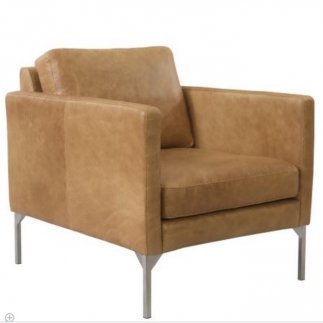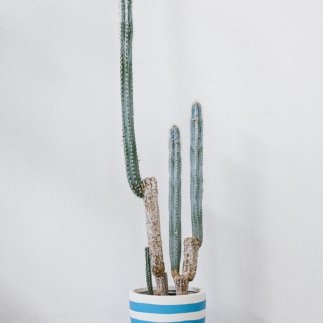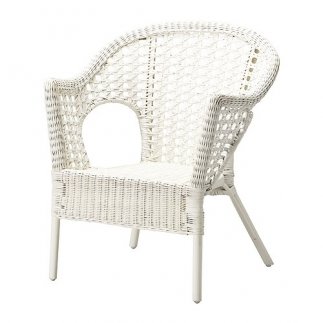 WEB: www.mariacurau.com
IG: @mariacurau_bali
Thanks Sheila for being our Guest Nerd! You can check out Bali Interiors at www.bali-interiors.com or follow her on Facebook or Instagram @baliinteriors . Maya x