Posted Sunday, December 20, 2015 in:
DIY
Obsessed With
Guest Nerd
If you were renovating a house, or designing a new one, and there was only ONE room you could put your time and money into personalising, which would it be?
For me it's a no-brainer. It would be the bathroom for sure – I'd rather have a great bathroom than any other space!
To me, a pleasant bathroom will boost energy and happiness more than any other room. You feel good when you come out, meaning you feel better no matter where else you are in the house.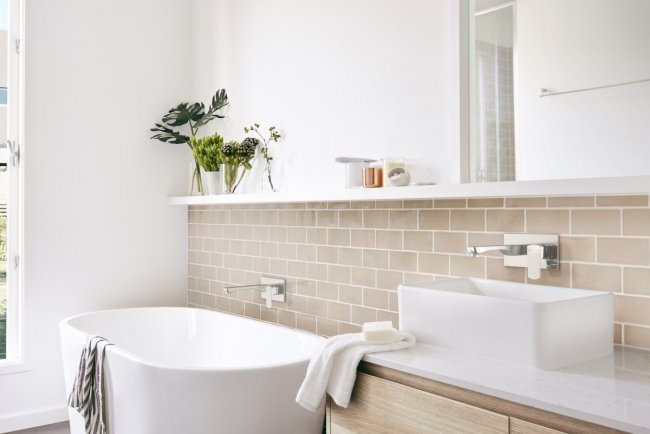 When we bought our house, it had a very ugly,
depressing ensuite
bathroom that we lived with for years. Every time I went in there I found myself glaring at all the disgusting, dirty and dowdy bits that I hated. Now that we have turned it into
a room that we love
(that's gone viral on
Pinterest
!) I really notice how much better it feels to have a bathroom that we designed for ourselves.
A poorly designed or downright disgusting bathroom can be a total energy sapper. I still have particularly vivid memories of the creepy bathroom in my ex-boyfriend's share house and the ones I encountered backpacking through Europe. (Say "Greek Islands" to me and I don't think of Santorini sunsets or saganaki cheese but a creepy budget hotel with a tiny wet room where I became horrendously entangled in a horrible shower curtain that had no doubt ensnared many a grotty backpacker in its past).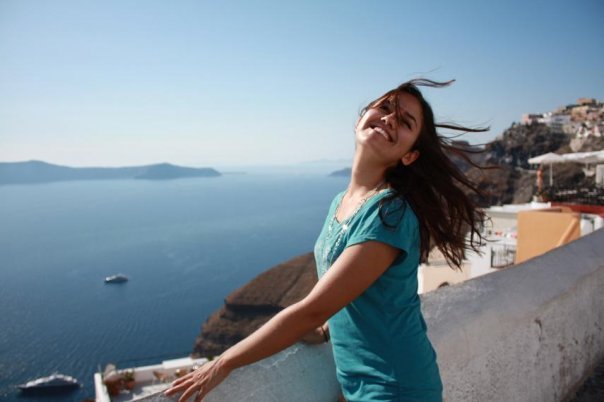 You might not even realise how much energy a bad bathroom can be sapping until you renovate! Of course I love our renovated kitchen, and our new laundry, but redoing the bathrooms has made the biggest difference to not only our house (and its resale value) but to my mental wellbeing.
Gone are the days when bathrooms were simple scrub-up stations. These days, even if you are designing your home on a budget, you have the resources to create a bathroom that's a true haven. Make your bathroom a retreat from daily life where you can wash away the day's stresses and recharge for the evening. In a great bathroom, you can relax, hide from the kids, practice your Zoolander face or start your day off on the right foot.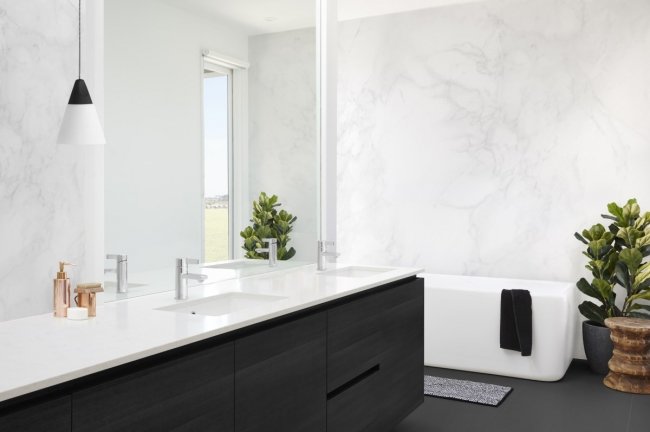 A wonderful bathroom doesn't have to be expensive. I've seen so many gorgeous bathrooms that have been done on a budget (we completely redid ours for under $8000 and used beautiful materials) and it doesn't have to be a huge upheaval job either! There are lots of small things you can do to refresh a tired bathroom without ripping out tiles and tubs. You can make it a room in your home to emerge from feeling like a new person!
Yes, as you can see I get very passionate (some would say nerdy) about bathrooms. So today I'm very excited to be chatting all things bathroom to a fellow bathroom nerd, renowned stylist and writer Natalie Walton.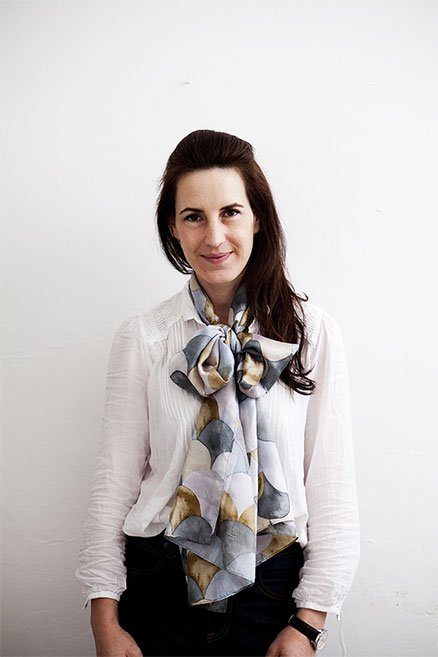 Previously the deputy editor of Real Living magazine, Natalie is the founder of two awesome blogs, Daily Imprint (one of my fave reads for creative/career inspo) and The Indigo Crew (all about living creatively with kids). Her work has been featured in top magazines including Frankie, Elle Decoration, Harper's Bazaar and Country Style to name just a few. Natalie has a resume of achievements too vast to list here and her house is so lovely it makes me upset.
Recently Natalie teamed up with Dorf, who make (in my opinion) the most beautiful tapware out there and while their wares are stylish and upmarket, they don't break the bank either. (When we renovated our laundry I bought a Dorf Vixen mixer and we liked it so much that when we renovated our kitchen we bought the same one but in matte black!)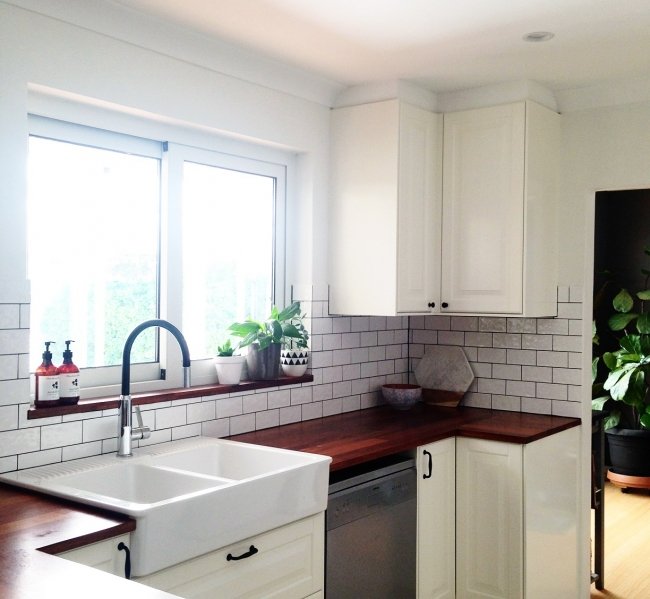 Natalie collaborated with Dorf on two beautiful and very different ranges – one geometric and bold called Myriad Cross, one more romantic and classic in style called Manor House.

"It was fun to have the chance to work on different ranges because I like to play with different ideas," says Natalie. "Myriad Cross inspired me to use materials such as concrete and a monochrome palette with an injection of fluoro. However I couldn't go past creating something of an English country garden with the Manor Range. Both draw on ideas that I'm interested in - a simple base palette with injections of texture and a point of difference."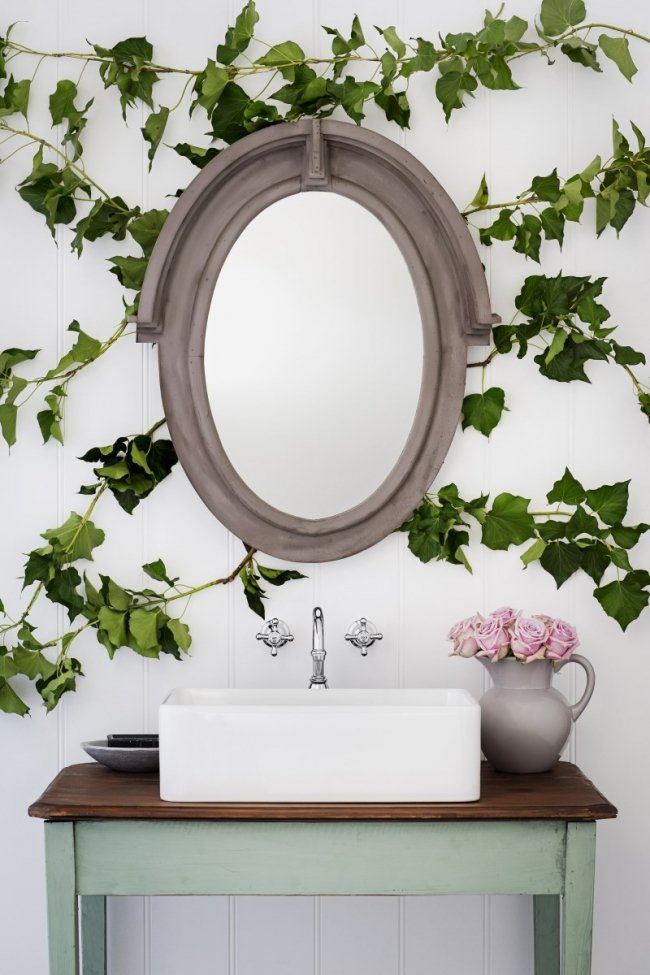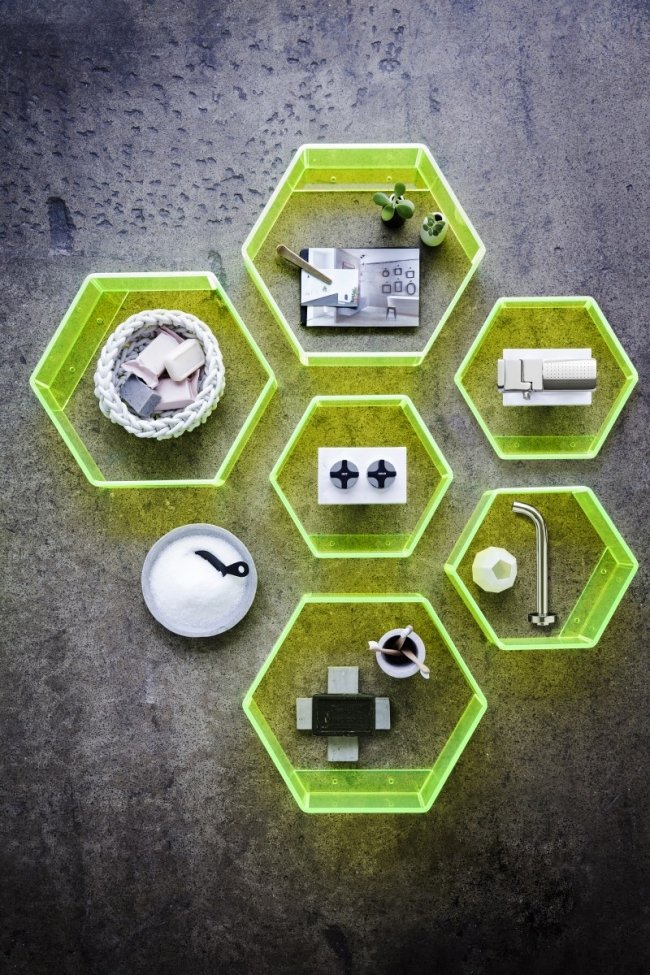 To celebrate her collaboration with Dorf, I've asked Natalie to share with House Nerd readers her hottest tips for getting serious bathroom style and creating a bathroom you love – whether you're renovating, building a new house or just want some ideas to give your bathroom an inexpensive refresh.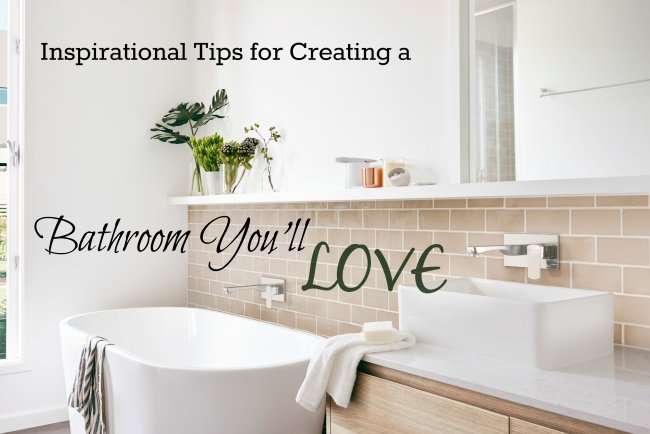 If you can create a spacious bathroom, go for it.
"My personal favourite must-have element for a blissful bathroom is space. Space is one of the greatest luxuries when it comes to bathrooms. But not all of us are able to have that. So to make a smaller space beautiful I think it's good to introduce tactile elements - beautiful towels (and change them when they've had their day), soaps, candles, flowers and plants."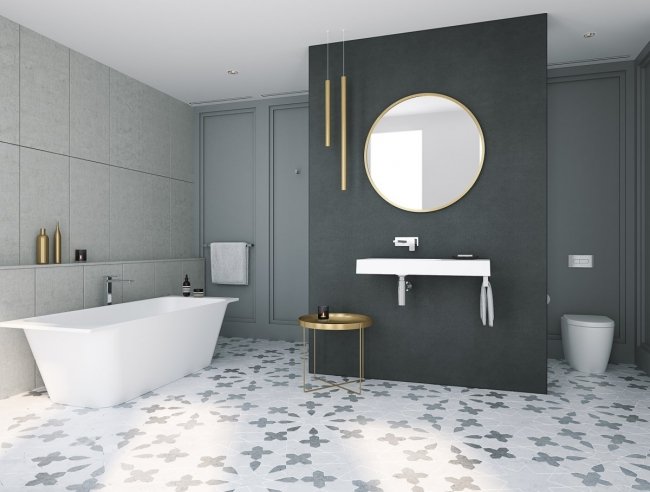 Have a 'perfectly fine' - but bland - bathroom? Layer it with your own touches to make it special.
"I think a bathroom can be bland for two main reasons. Either someone hasn't put a lot of thought into choosing the fittings and features and has just gone with what's cheap - rather than what's going to last the distance - or they've chosen a good base but haven't gone that extra step and personalised it. I don't see anything wrong with having a neutral base for a bathroom but I do think you can reflect your personality and the rest of the home with accessories such as plants, basketware, decorative mirrors and lights - none of these things has to cost a lot of money and they are items that can be changed easily over time - so they are definitely worth considering."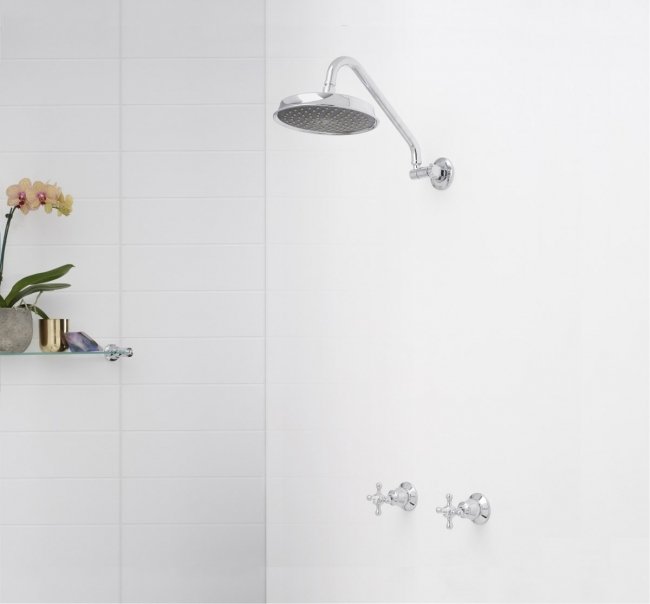 When it comes to tapware and other fixtures and fittings, buy quality – they're the things that will get used the most.
"People often fall into the trap of thinking that fittings and fixtures are where you cut costs. I tend to think that it's the opposite. Paint the walls yourself but get taps or handles that feel beautiful to touch and look at. That's luxury."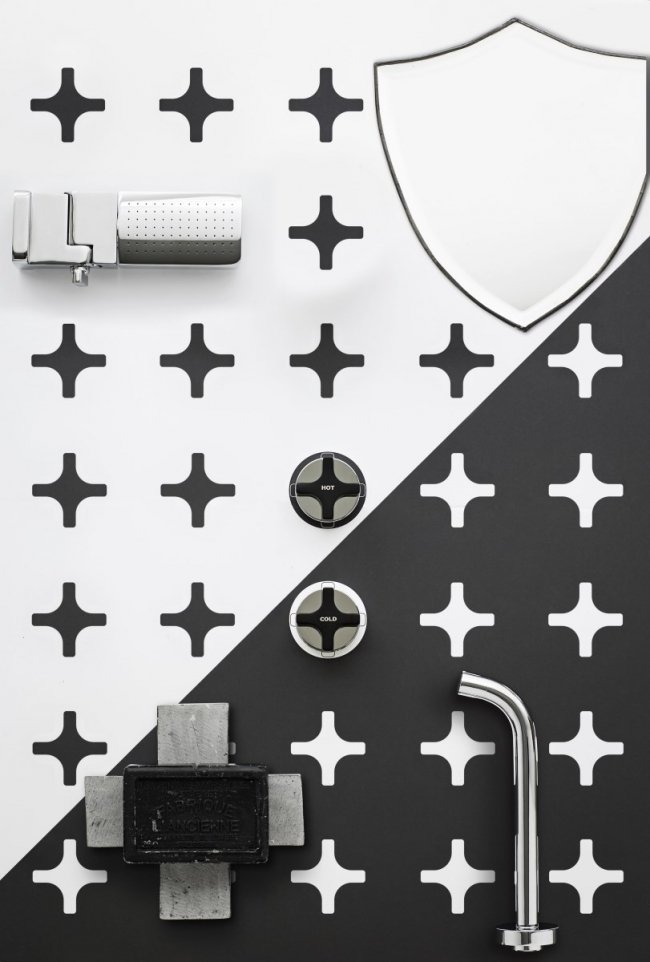 Use your bathroom features to express your personality – and don't be afraid to add quirky, eclectic or unusual elements.
"There are lots of ways to do this. If you love using salvaged materials you could introduce these in clever ways. I recently styled a home that had used a porthole from a ship as the lid for a laundry shoot in a bathroom. It was a beautiful piece - made from brass - and added a unique element to the bathroom."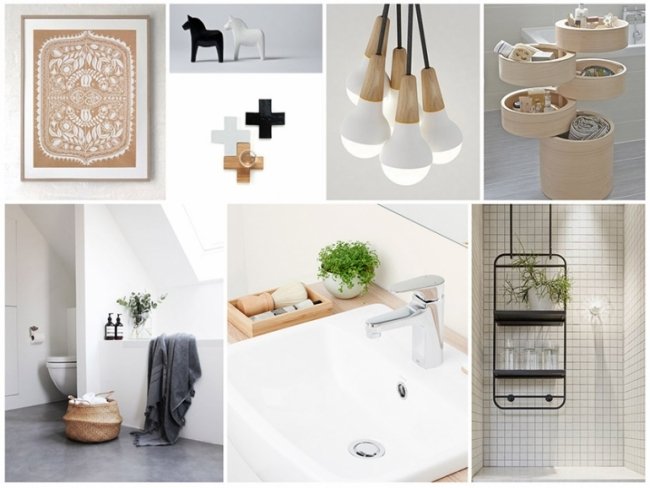 Bear in mind that a good classic-style bathroom can grow with you and will age gracefully.
"I tend to think a classic base is always a good starting point with a bathroom. If you want to add patterns and textures then perhaps do this through the use of paint, wallpaper or towels rather than tiles that you may tire of. There also seems to be a big trend towards using patterned tiles, and while I love them, I would question using contemporary designs as it will be costly to replace or update."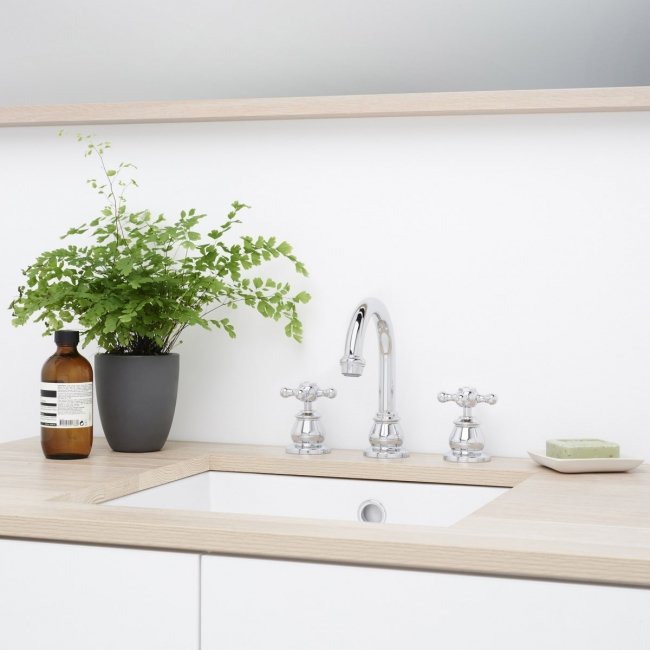 That rustic, classic, painted bathroom style we're seeing so much on Pinterest and in magazines these days is a timeless look that works – particularly if you're on a budget.
"Paint is one of the easiest ways to introduce colour to a bathroom. It could even be a painted door - or the frame of a wooden mirror that you paint. I've seen some beautiful vanities made from sandblasted oak and this is a lovely timeless type of detail. If your budget doesn't extend to a whole vanity, you could add some shelves in a rustic piece of wood. Generally, the more a bathroom feels like a room and not a cubicle, the better."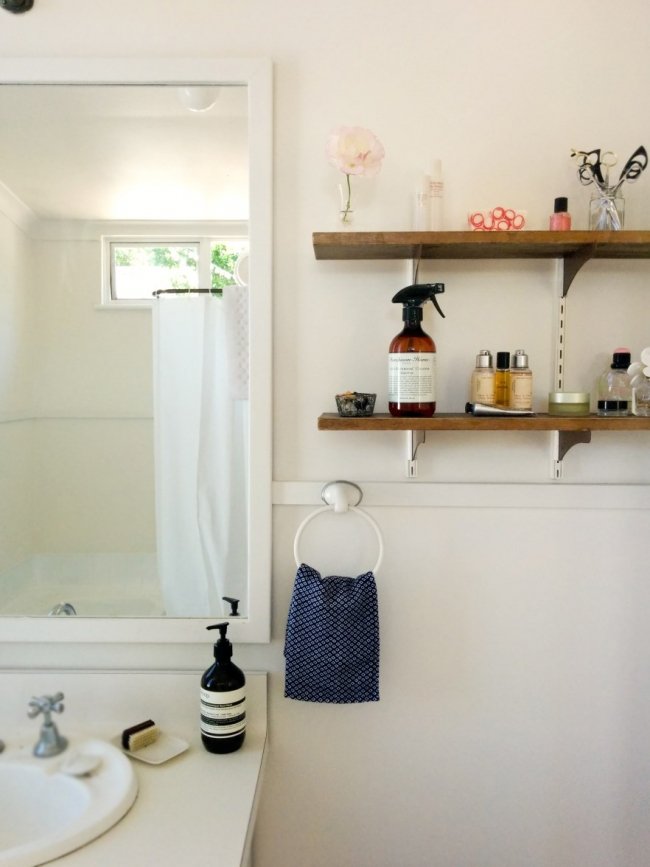 Hide that toilet!
"It's the most common bathroom mistake - too many people still put the toilet in full view from the bathroom door. It needs to be tucked away, and you should have your "hero" piece - whether it's a bath or beautiful vanity - in full view."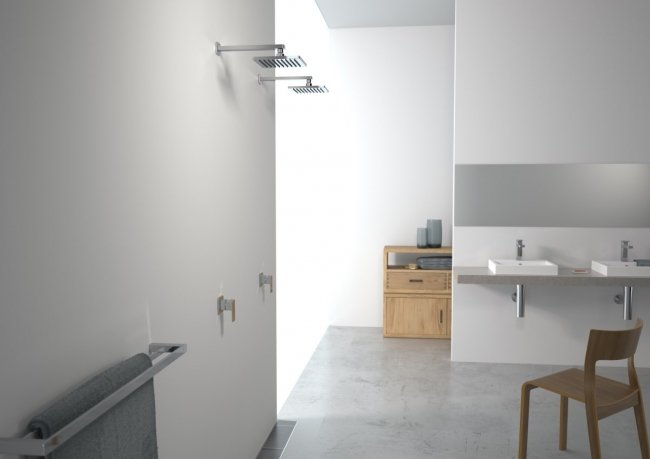 Use a small budget to your advantage by thinking creatively – and buying secondhand and vintage can set your bathroom apart from the crowd.
"There are definite areas you can save. First of all you have to consider the style of bathroom you want. Then think outside the square. Maybe instead of a shower screen you could use a cool floor-to-ceiling style window - such as one I saw recently at an auction house. Or create a wet room which doesn't require tiles - using different materials. You can use beautiful rocks set in cement or all sorts of weird and wonderful ideas. When you start looking around at salvage yards, antique shops or places that sell secondhand wares you can see things that spark the imagination."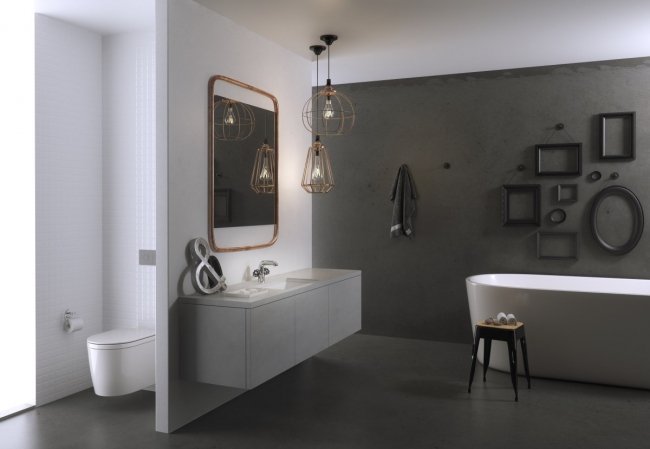 What's on your bathroom wish list? I would love to hear what you've done in your own bathroom to make it a space you love. What do you like most about your bathroom? What would you consider a design mistake? Or are you about to renovate your bathroom or design a new one? Maya x