Posted Monday, December 10, 2012 in:
Home Envy
Before & After
I love this beautifully renovated house. It won me over just moments after I knocked on the front door - answered by a tiny blonde girl in pink pyjamas and freshly washed damp hair, who carefully and slowly wound up the blockout blind, inch by inch, before heaving open the huge door and politely inviting me in.

This was my introduction to seven-year-old Audrey and her family - parents Grainge and Jess Ryall, who own this gorgeous Fremantle house, Audrey's brother Oscar, 5, and baby sister, Suki, 10 months. They live in this three-bedroom Fremantle home with British shorthair cat Britney (named by the kids, as you may have guessed) and Jess's original babies, dogs Taj and Bella (named before Bella Swan).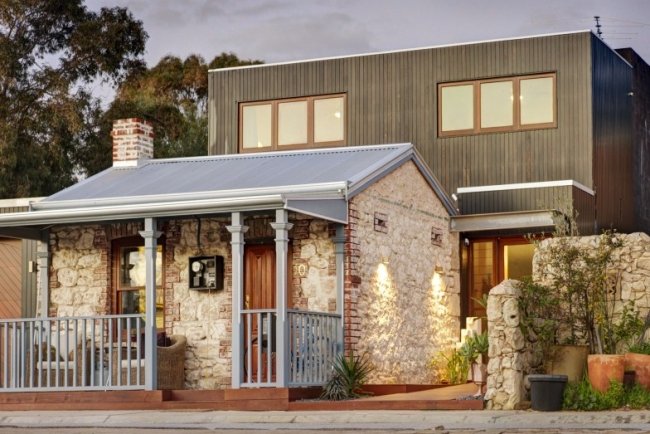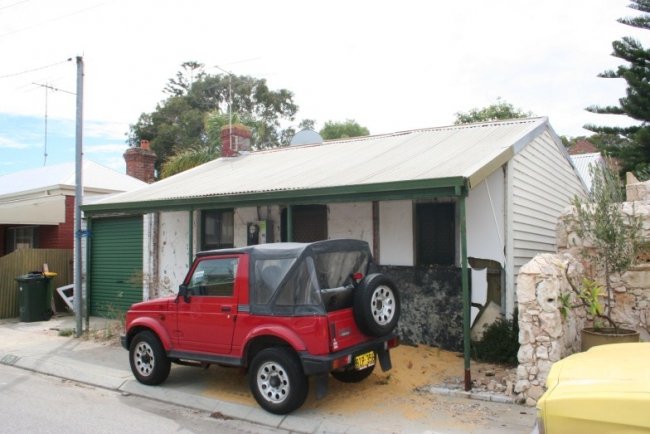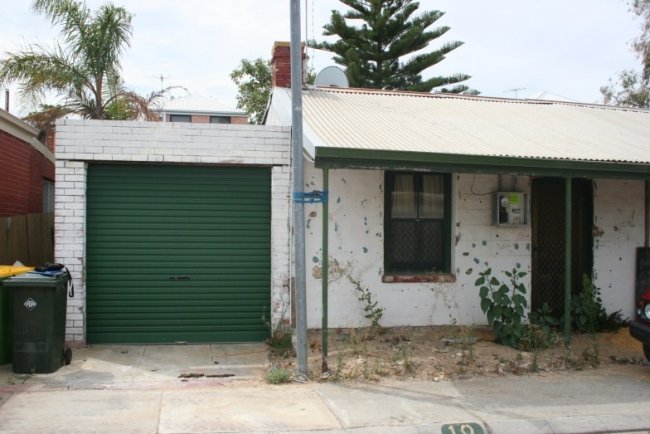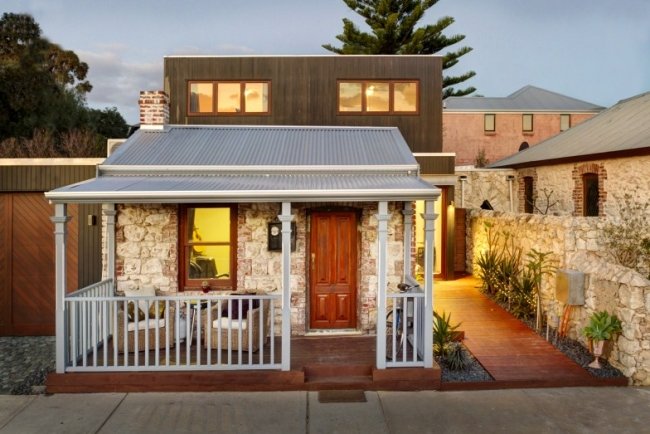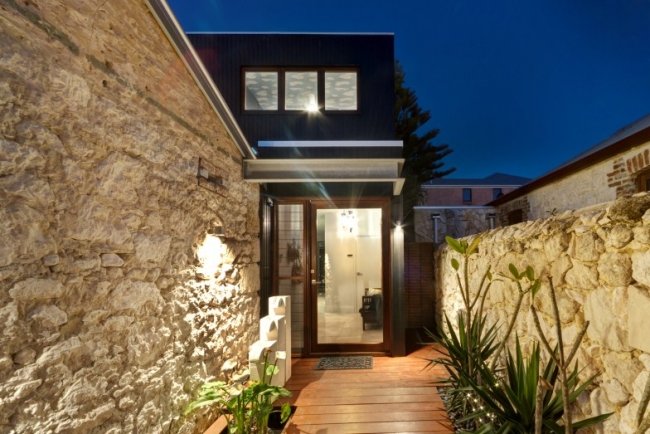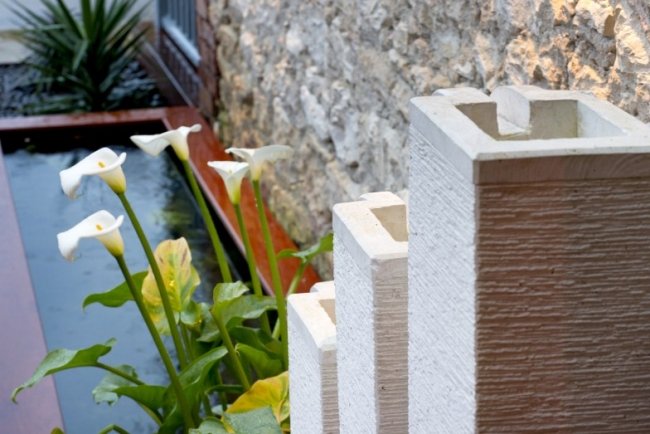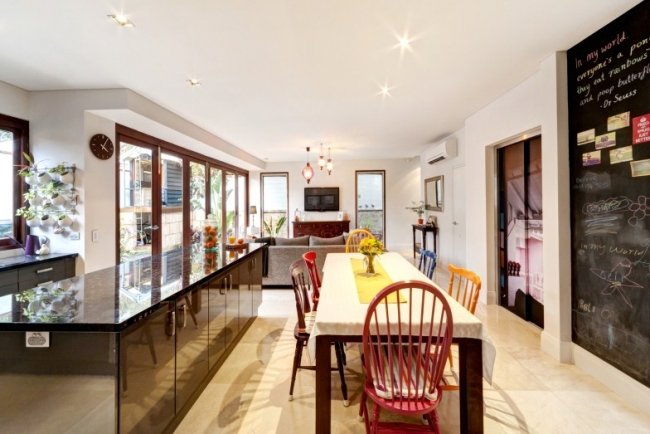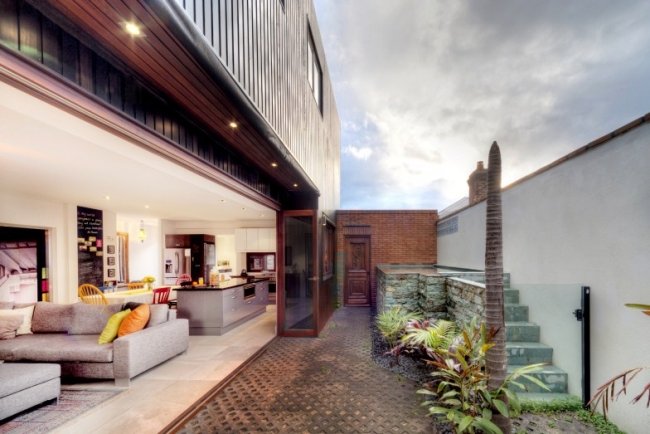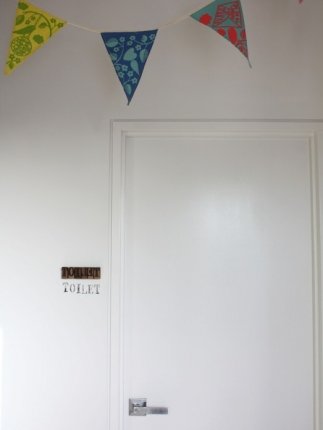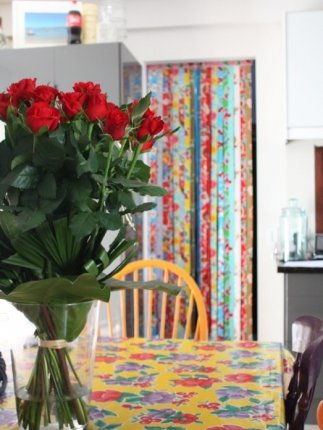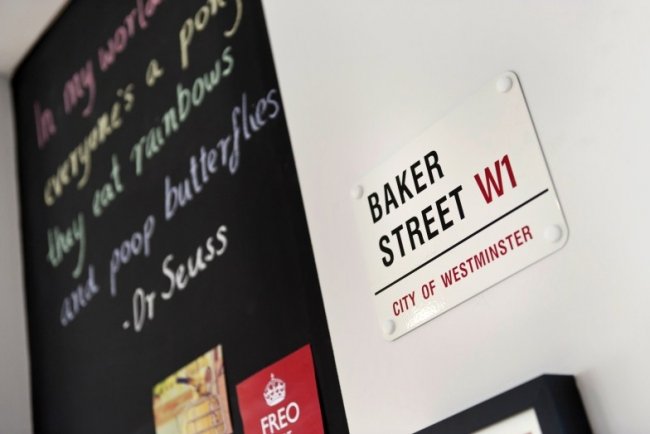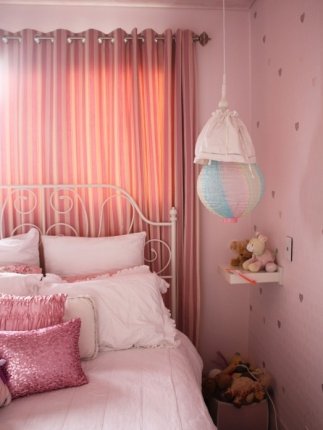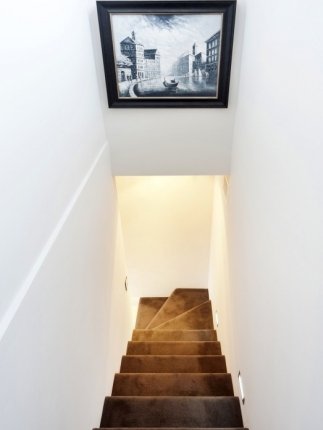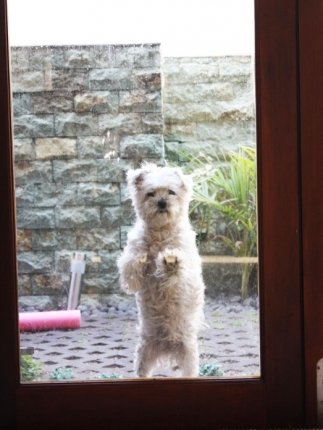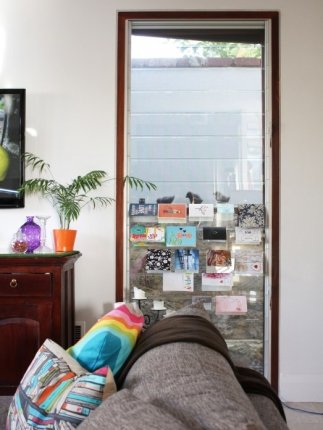 Grainge had always wanted to live in Freo (me and Mr House Nerd have always wanted to, too) and after renovating numerous homes the Ryalls' chance eventually came to buy and extend this one.

Thought to have been built in the 1890s originally as a stablehand's cottage, the original stone residence had been added onto numerous times over the decades, including in the 70s, and is heritage listed. With strict restrictions on the site, the design phase and the build were not without challenges.

The Ryalls enlisted the expertise of design and architecture firm Fratelle Group to design the extension – keeping the original stone cottage and its veranda, using its stone walls in mind as inspiration, and removing the shabby add-ons at the back to make way for a contemporary new two-storey addition with an open-plan living area on the ground floor with a main suite, two children's bedrooms and a family bathroom upstairs.

"From the outset we put forward the option of a contemporary contrasting extension to the existing building which the Ryalls supported," says company co-director Adrian Fratelle. "Initial concepts were rejected from the council and it became a challenge to meet the client's brief and the council heritage requirements."

The council required separation between the new and the old and that lines of sight to the new build were somewhat concealed by the existing building. "We set about designing the new building to be simple in its aesthetics so as to highlight the heritage cottage," says Adrian. "The timber cladding was selected as a soft backdrop."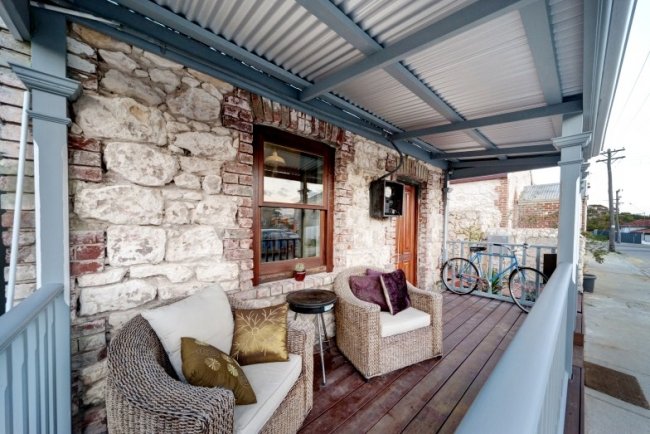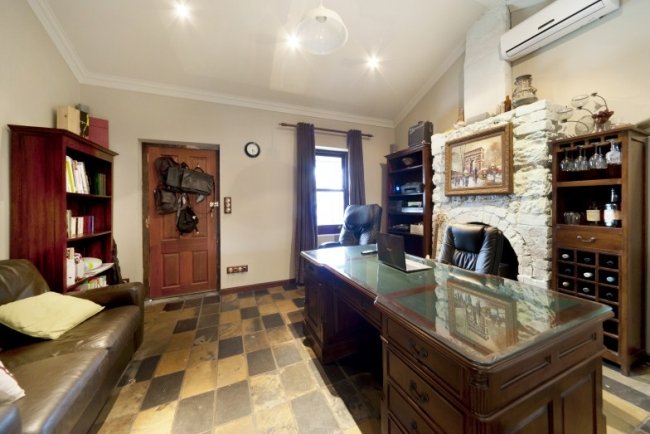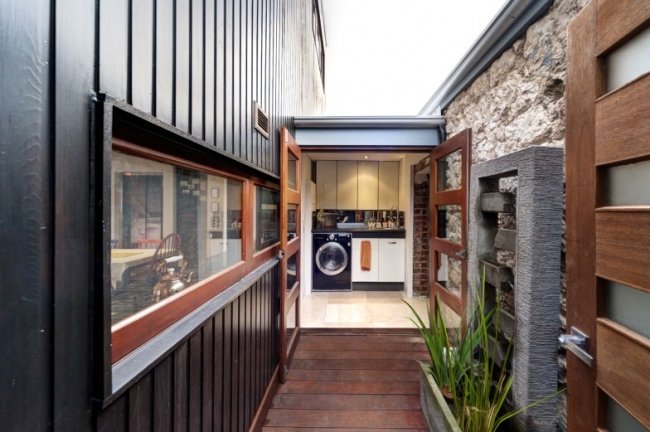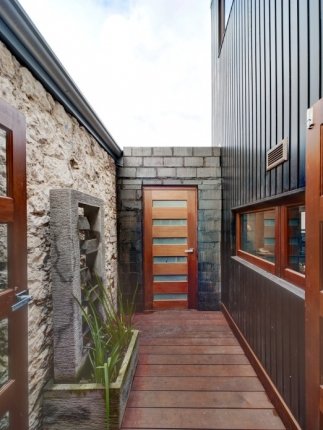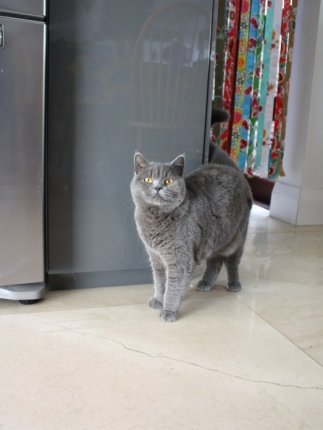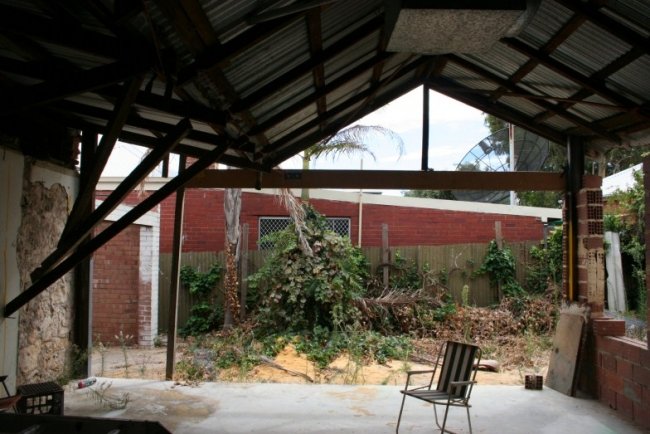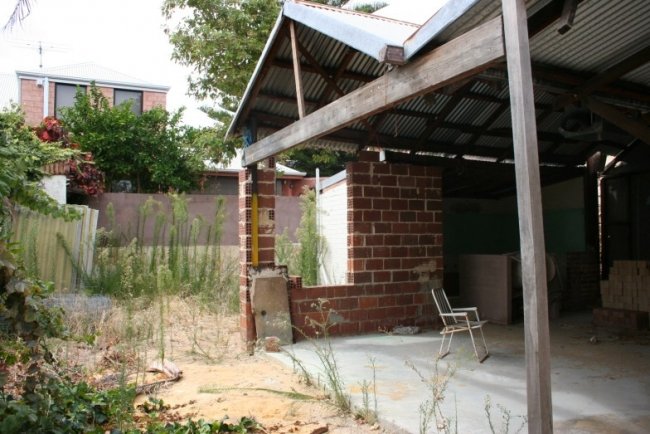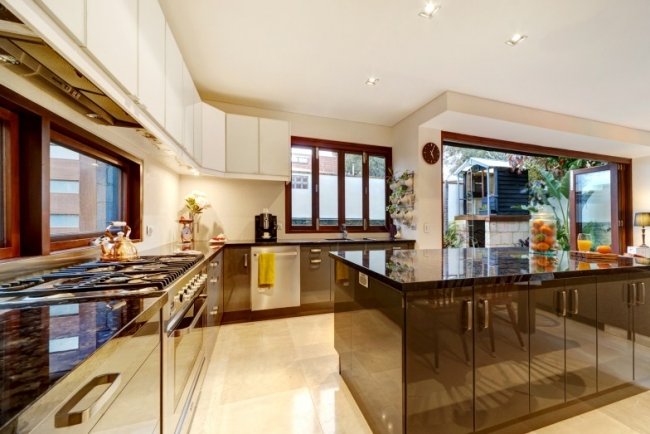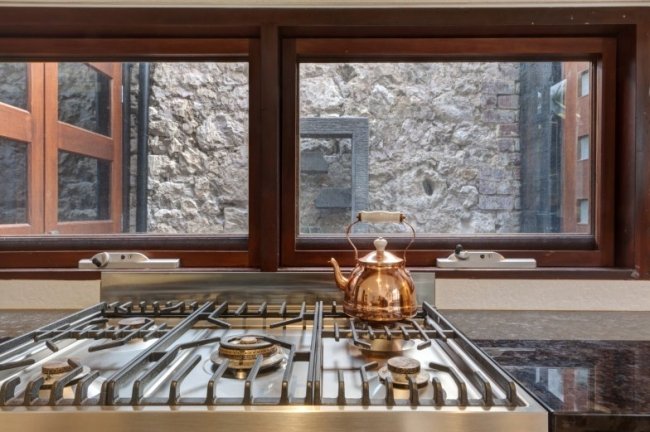 I was so impressed that Grainge and Jess did the work owner-builder, working to a $300,000 budget for the construction materials. They went to Bali and brought back a huge crate of materials, including marble floors, stone cladding and a stone bath and basin. The build took a year, and Adrian says the finished building and the interiors are testament to the Ryalls' hard work. "The love and attention they have given to the existing building would only be rivalled by the original stonemasons who crafted the building," he says. "The finishing touches that they have applied to the new build really capture the bohemian Fremantle vibe and tie the new and old dwellings together with symbiotic relevance."

Minutes from the heart of Fremantle on a quiet no-through road, this is a house that feels warm, welcoming and homey and cutely chaotic with kids and animals running around everywhere. I thought Jess must have worked in interiors because she is bold with colour and pattern and it works. Moroccan lights mix with bunting, vividly coloured Mexican oilcloth and a flamingo theme. "I went a bit crazy with the flamingos," she laughs. You cannot walk into this cheerful house and not smile.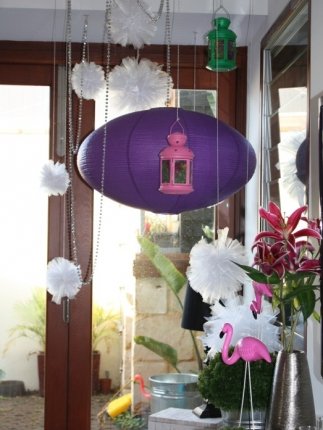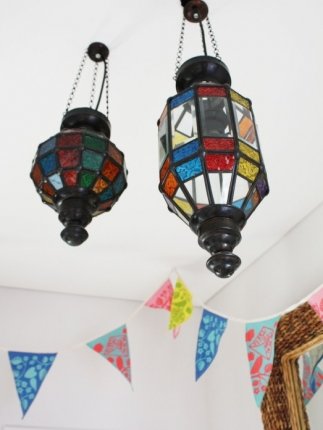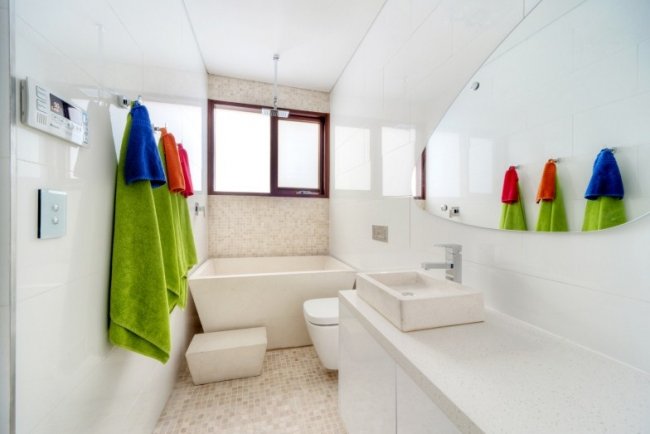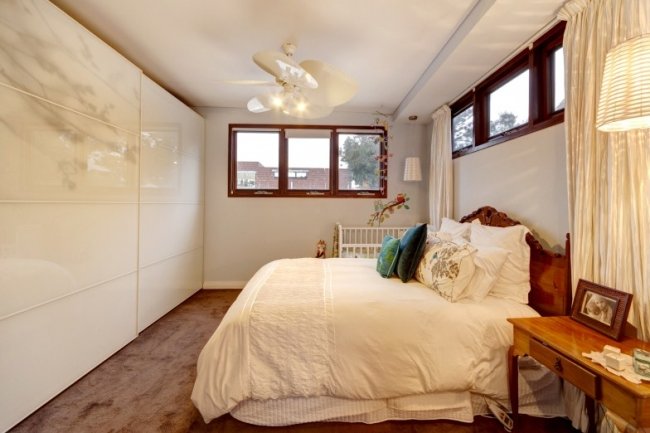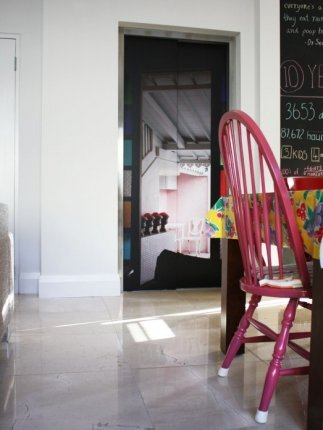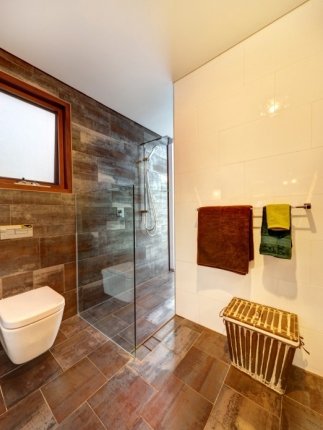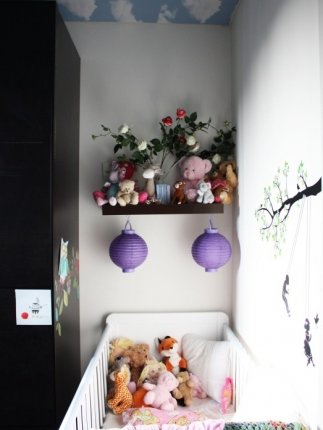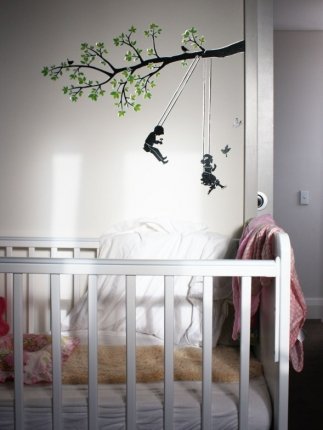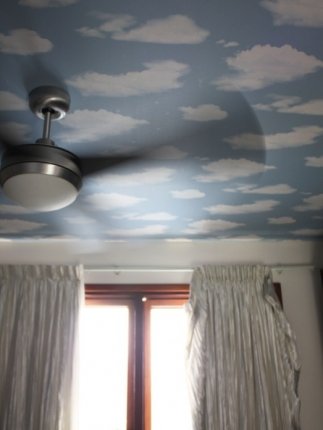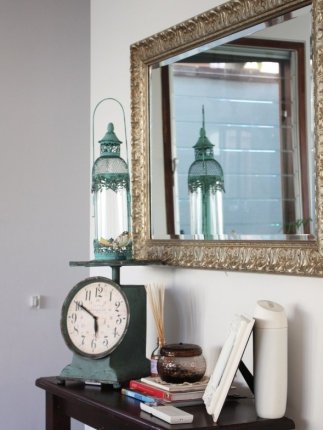 Grainge says his favourite thing about the home is the way the cedar doors open up to the outdoors to create one indoor-outdoor room. I ask Jess what she loves most about the home. "I like the whole feel of it," she says. "I like the open family living." With so many houses these days so big, I find myself often falling for the smaller places, with rooms that feel cozy and connected. I get that in a smaller home, a family might drive each other nuts sometimes, but I think there's something nice about having that closeness, as well. "When I walk into spacious houses I go, 'ahhh… it would be so nice to have all this space!' Jess laughs. "Then I think about all the extra cleaning and I remember what I like about smaller places." HN
Would you sacrifice size and have a smaller house for your dream suburb? Would you buy a heritage-listed house and go through extensive council proceedings to get your plans approved, or would you never buy a protected place? Would you also have knocked down the crumbling outdoor toilet to create a more functional family home? Leave your thoughts!
HOME LOWDOWN
THE OWNERS
Grainge Ryall, who is the manager of City Lifts, his wife Jess, their three children Audreym 7, Oscar, 5 and Suki, 10, plus British shorthair Britney and dogs Taj and Bella (this is a post-Twilight Bella, by the way)
THEIR HOME
A late 1800s heritage-listed, stablehand's stone cottage with a recent contemporary extension designed by architecture and design firm Fratelle Group
LOCATION
Fremantle, Western Australia
PURCHASED
2006 and renovations completed 2012
FEATURES
Three bedrooms, two bathrooms, original stone cottage as lounge/study to front, open-plan kitchen, living and dining to contemporary extension at rear, exposed brick walls, marble floors, cedar-framed windows and doors, cubbyhouse, pool clad in Balinese stone, lift from Grainge's company
THE BUILDER
The Ryalls did this owner-builder! I was so impressed.
THE DESIGNERS
Adrian Fratelle of full service architecture and design firm Fratelle Group
PHOTOGRAPHY
Professional photos by award-winning Squint Photography (unprofessional pics by me).