Posted Tuesday, November 13, 2012 in:
Home Envy
Fan of the Channel 10 TV series Offspring? You might have felt a bit excited a few months ago when Nina's gorgeous warehouse apartment on the show went on the market. Its listing gave Australia a sneak peek into one of the most beautiful TV homes I have ever seen.

Have a look at some of the real estate photos of the apartment below. Hands up if you wish you lived here! I'd love to live in a warehouse apartment.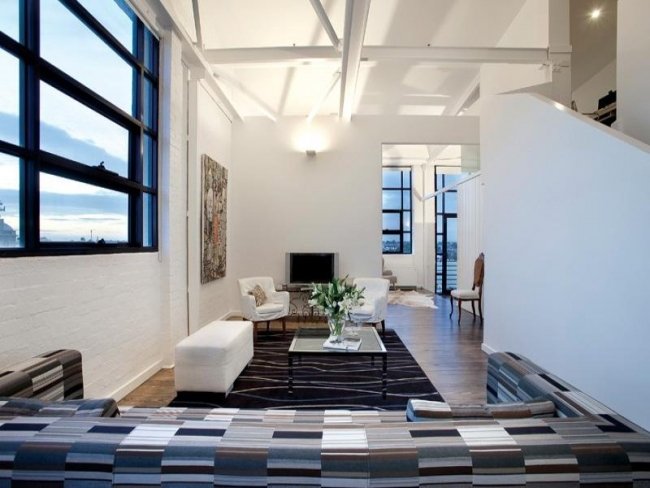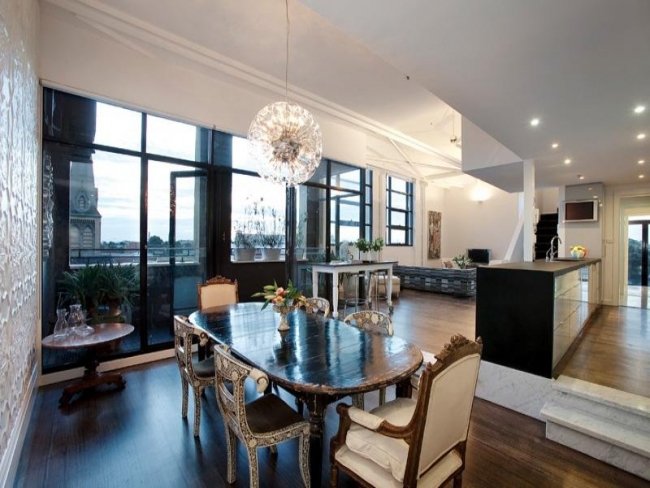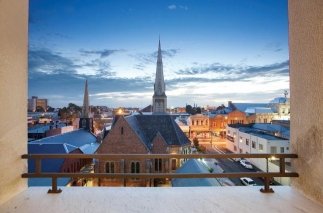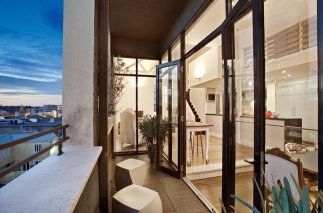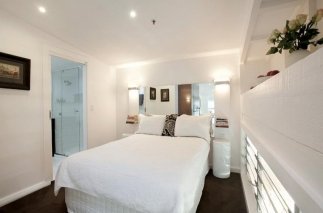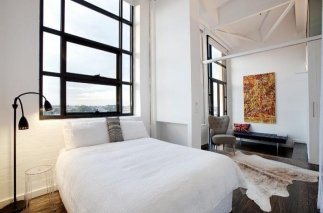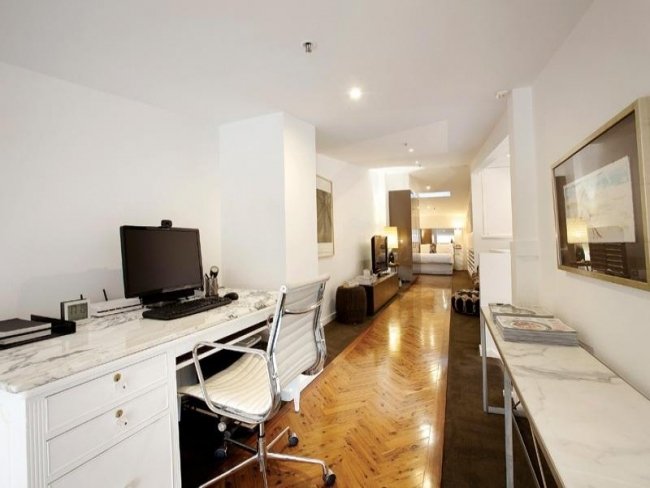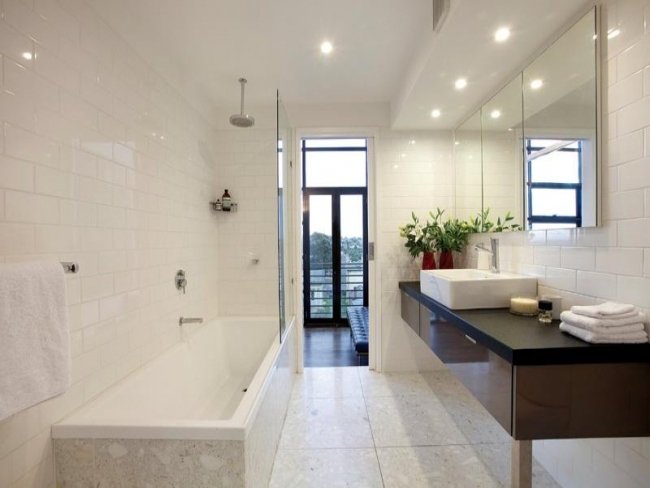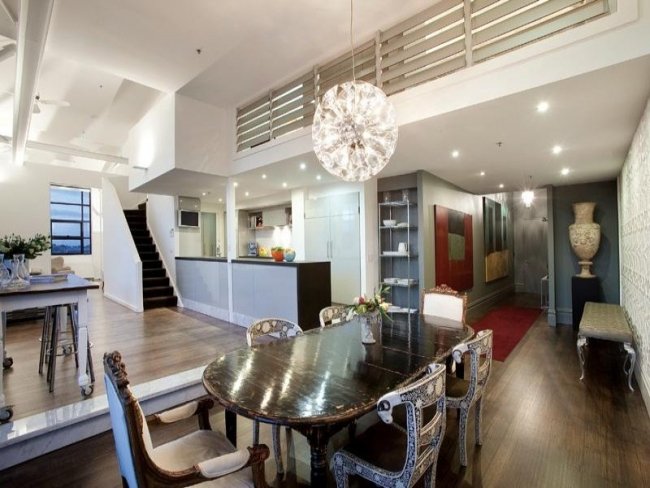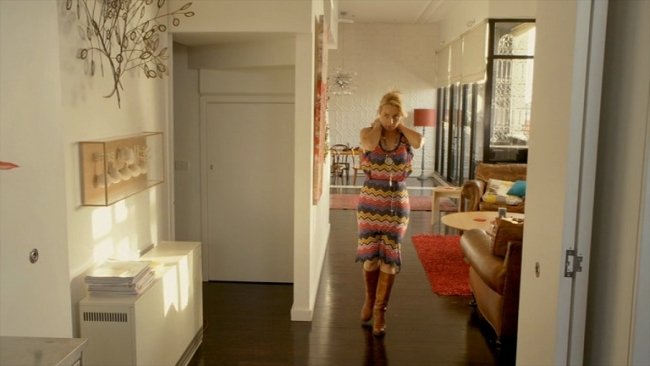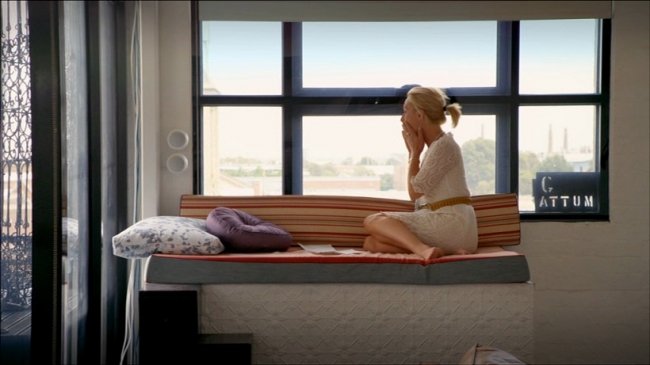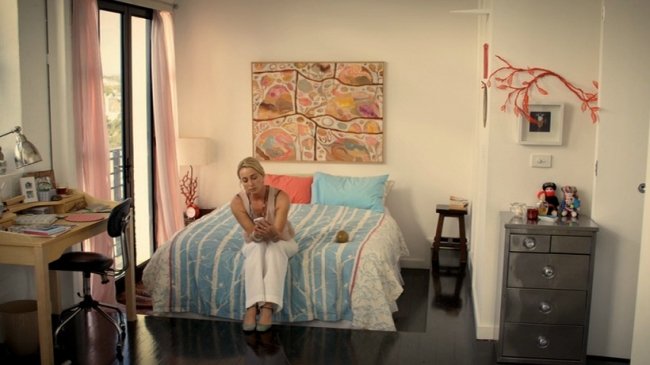 The Melbourne apartment sold quickly, achieving a record price for Brunswick apartments at $1.01 million, and it's not hard to see why. Nina's apartment has attracted a lot of attention since Offspring first went on the air, and today's post is going to look at how to get the same look.
I love the blend of materials in this place – it's elegant but feels warm and welcoming. The pressed tin feature wall, pictured below, is one of my favourite features. I love pressed tin panelling. When I was little my best friend lived in this old house that was quite unusual in that all the walls and the ceilings were pressed tin. It was gorgeous. Pressed Tin Panels sell the same style used in Nina's apartment, called Shield. If you want the look of pressed tin on a smaller budget, you could try this Pressed Tin wallpaper from Wall Candy. This paintable wallpaper gives the look of pressed tin for a fraction of the price of the real stuff. I have a sample and it feels as good as it looks. I have a weird fetish for textured wallpaper.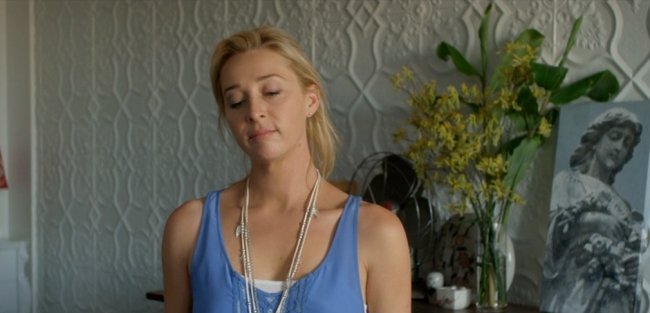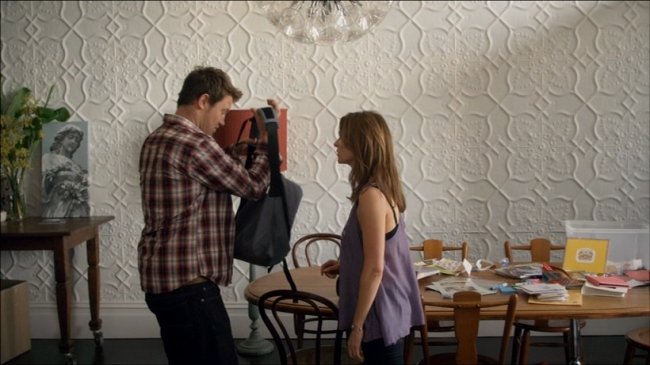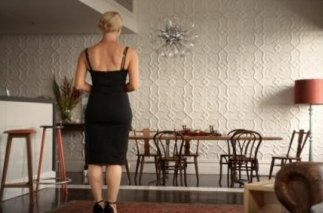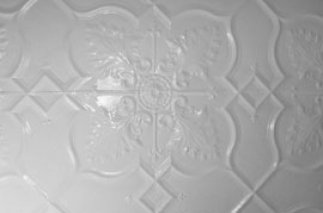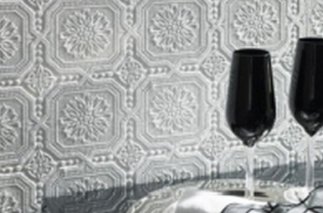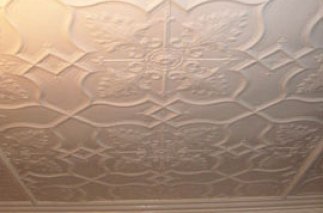 The flooring looks like a dark-stained oak to me. Get that same deep, rich colour for a fraction of the price with this vinyl flooring from Karndean (below). For a similar dining room feature light, try the Replica Urquiola and Gerotto from Matt Blatt.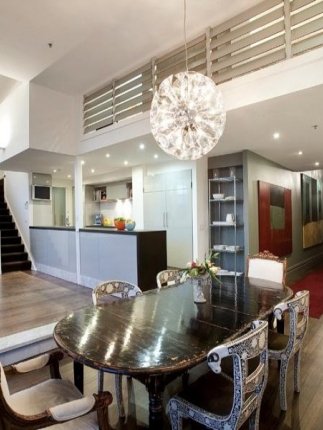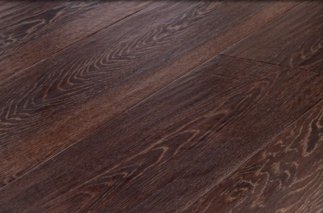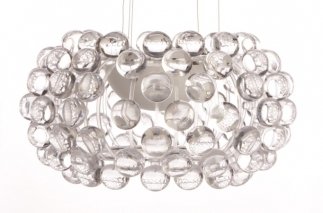 Nina's gorgeous bed linen in the show caused a huge stir with loads of people ringing up Channel 10 to ask where they could buy it. Try Moochie Lou for Nina's gorgeous birch print duvet.

Moochie Lou director Olivia is my future sister-in-law so you might think I am biased - but honestly everything she makes is divine! She hand makes every single one of her duvet set and cushion cover on vintage sewing machines from her grandmother and everything is made using organic cottons that feel as good as they look. Orders can be customised if desired and now her duvet sets have become so in demand there is usually a bit of a waiting list! We have the birch print duvet set in the deep duck egg blue for our bed and it's our favourite bedding. The fabric just feels so good and is so beautiful it always get comments from guests. You can follow Moochie Lou on their Facebook page here to get updates on their latest pretty designs.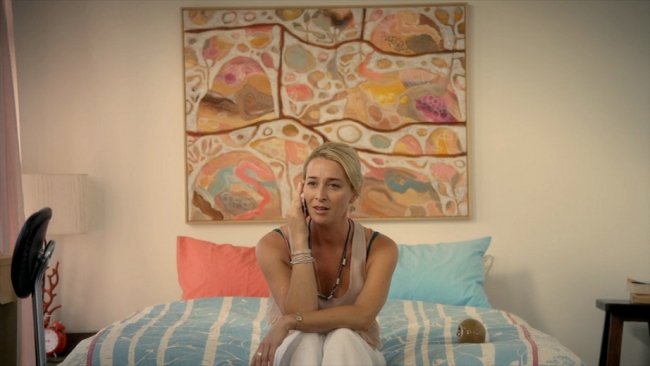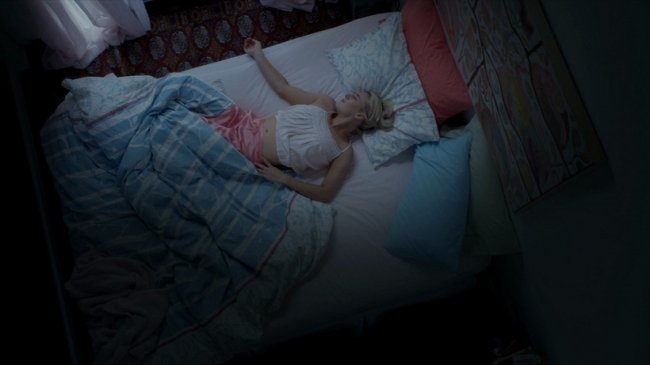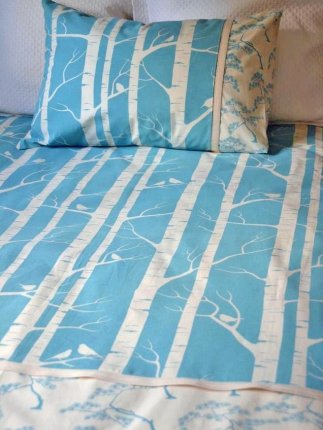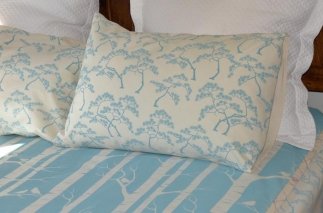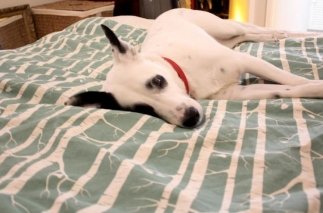 The painting above Nina's bed is by self-taught artist Rosetta Santucci, who draws inspiration from a childhood growing up in the Barossa Valley. Her works are unique, colourful, cheerful – my favourite Finding My Way Back is sold already. Although I'm deluding myself that I could have ever afforded it in the first place – her work sells like hot cakes for around $4000 a pop.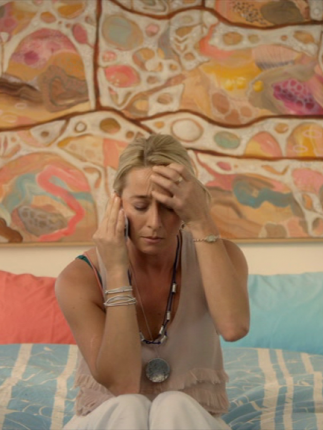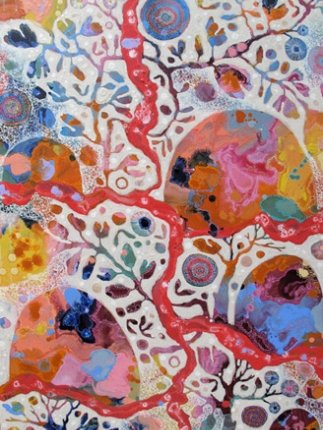 If you are wanting a worn leather couch with that comfortable, lived-in look like Nina's, I would actually look on Gumtree (for those in the U.S, Gumtree is our Craigslist) or alternatively try something like the Brooklyn two seat sofa from Freedom. Nina has accented the worn patina of her leather couches and Bentwood chairs with with bright, colourful textiles. Try the Zaha Scarlett from AURA or visit Kelani Fabric, where you can choose from their fabrics to make a cushion – try the Alexander Henry Camellia in soft aqua.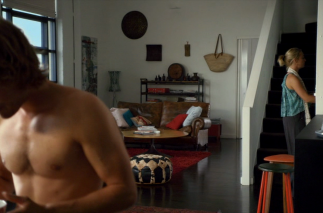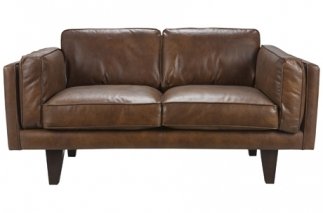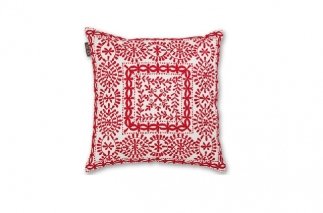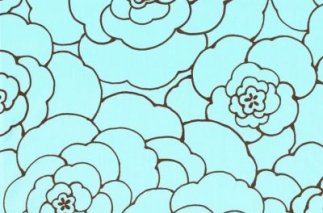 Get Bentwood chairs like those around Nina's dining table from replica gods Matt Blatt. Top it off with a Moroccan leather pouffe, such as this one in Duckegg from Imani's Room, and don't forget...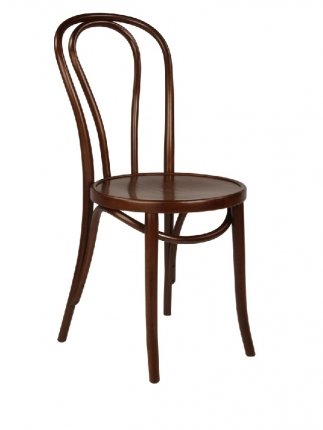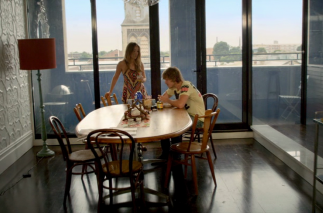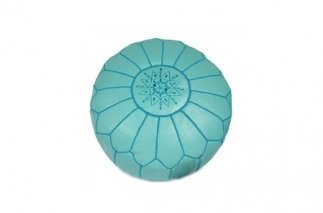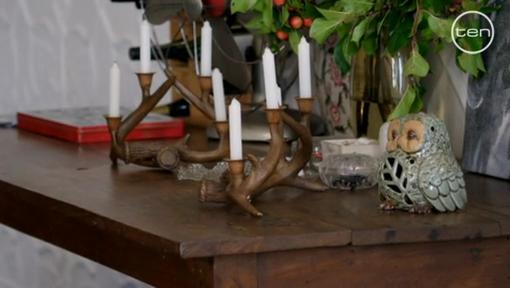 ... some owls. Nina's owl obsession is well-known and you can't have a Nina-inspired home without one or eighteen. But man, there is some ugly owl stuff out there.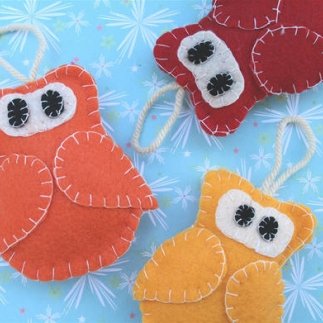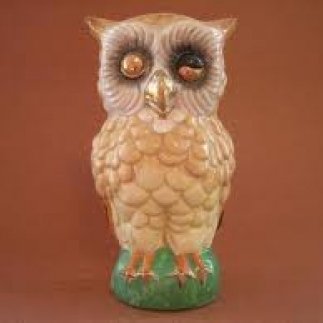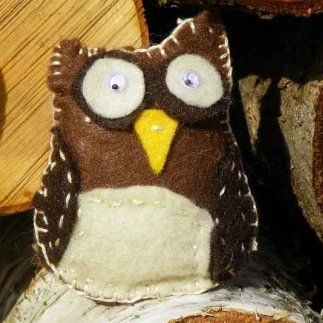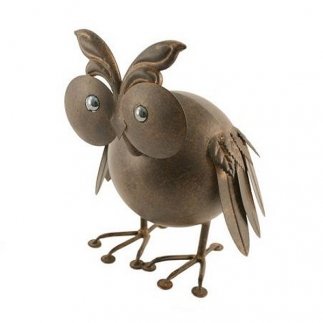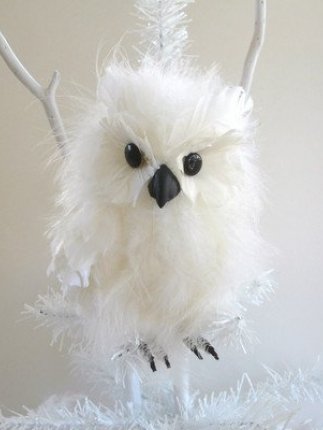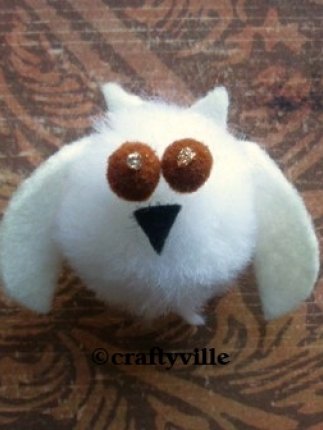 For less frightening options, try these options below: these
owl salt and pepper shakers
, this mini mum owl from
Have You Met Miss Jones
or this bad boy
owl candle holder from Ceramics Life
. You can put a tea light into his bum to light up your world, or just your coffee table. It kind of reminds me of a Mogwai.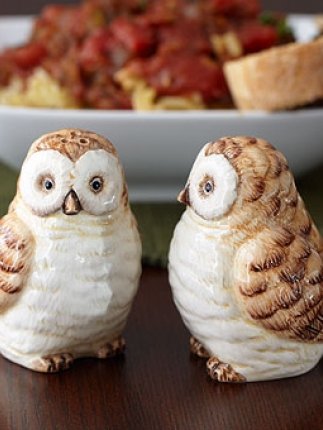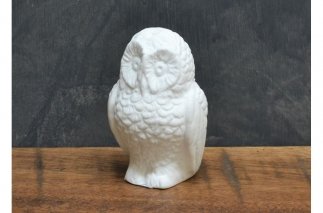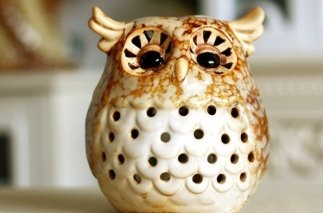 And while we're talking about owls I'd like to leave you with this image of a baby owl that I came across while googling owls. Cute? Ugly? Something that would make you shit your bed if you woke up to it in the middle of the night? You decide.