Posted Tuesday, July 29, 2014 in:
Home Envy
I love hunting through secondhand markets - and I like to think I've nabbed a few vintage treasures for our home over the years. But I've never had the same luck with garage sales. I always feel like I leave a bit disappointed. So when I meet a couple who not only visit garage sales frequently but have absolutely mastered scoring amazing things from them, I am very impressed!
This is the home of Kim and Chris French, who live with their granddaughter Ruby, 4, their West Highland White terrier Griffin and their cat, Sophie. Kim and Chris have lived in their 90-year-old little Mosman Park cottage for 30 years. And almost everything they have put into their unique house or incorporated into the garden is secondhand - bought from a garage sale, or picked up from the side of the road (and saved from landfill). They are like the original upcyclers – long before upcycling was a hipster buzzword!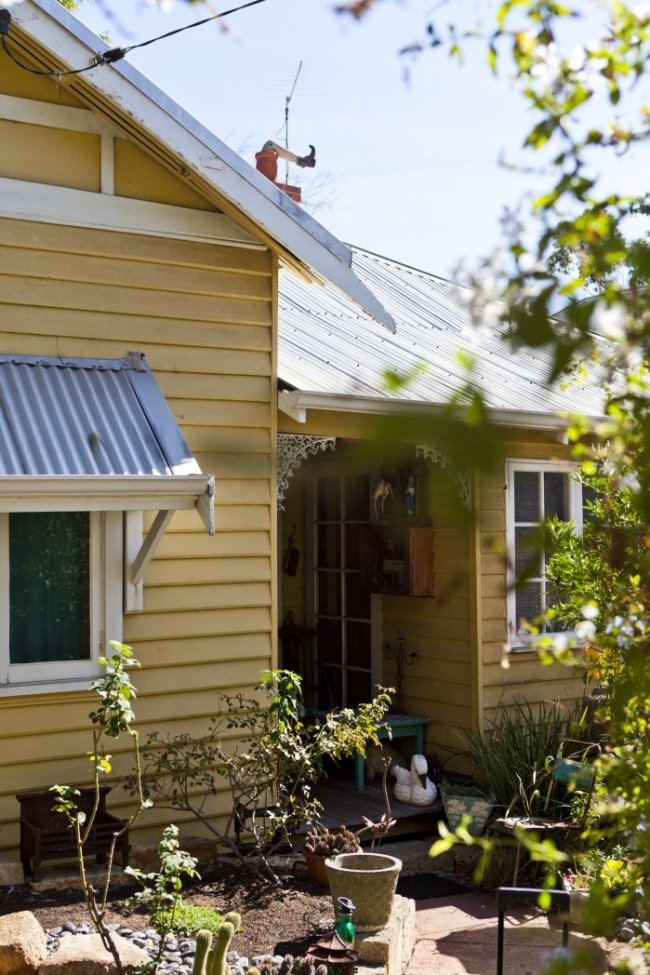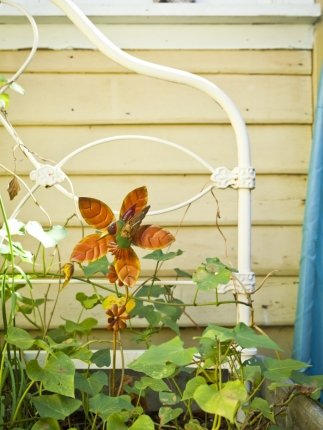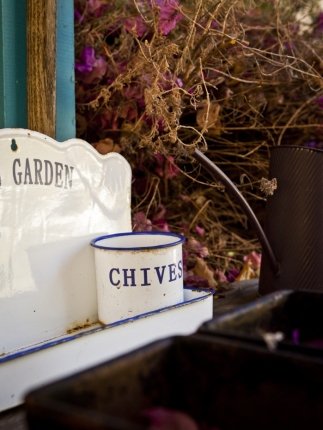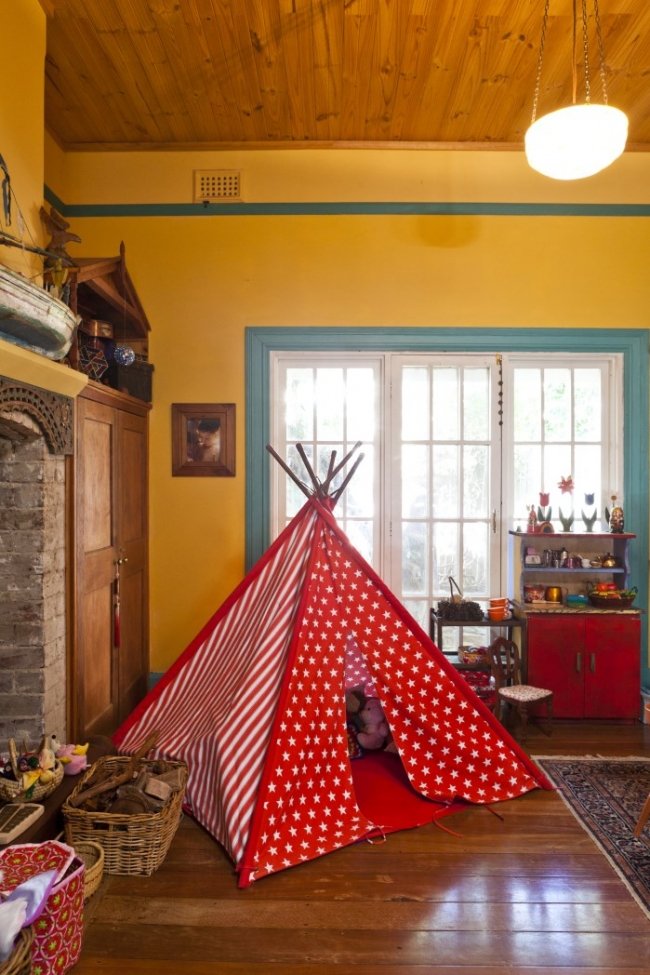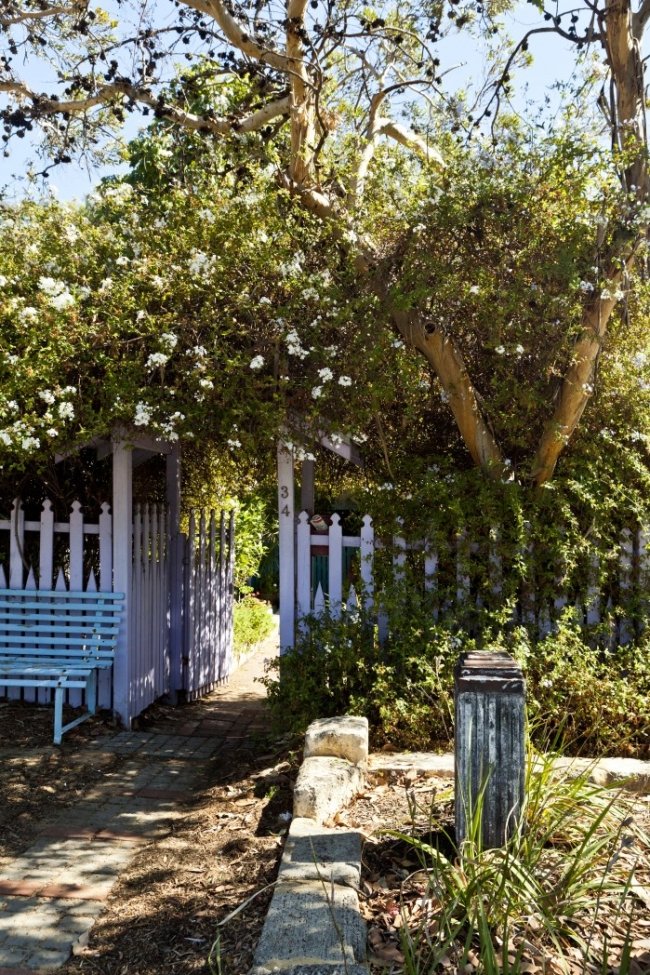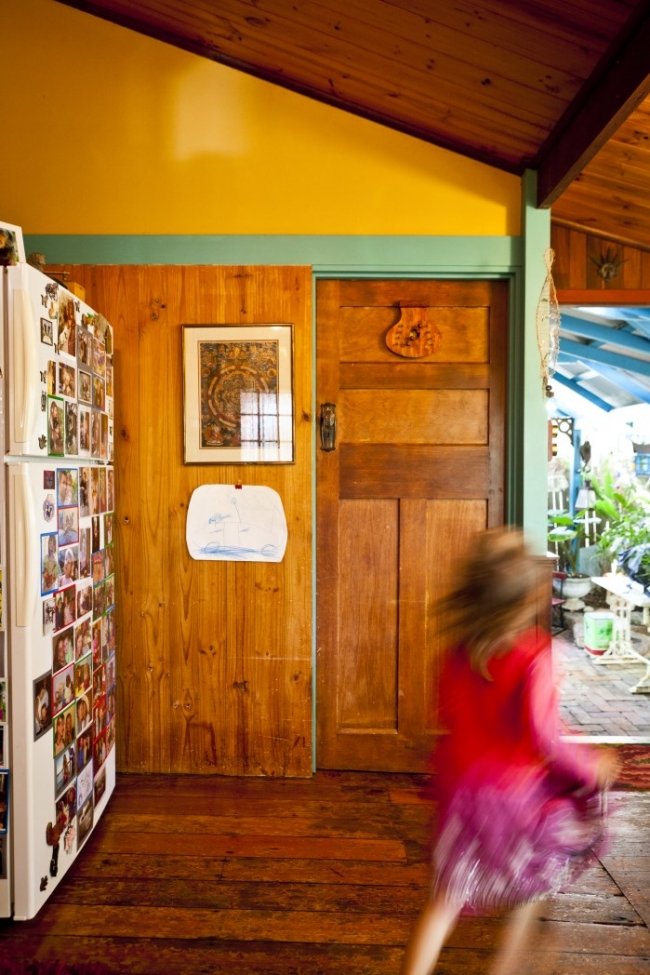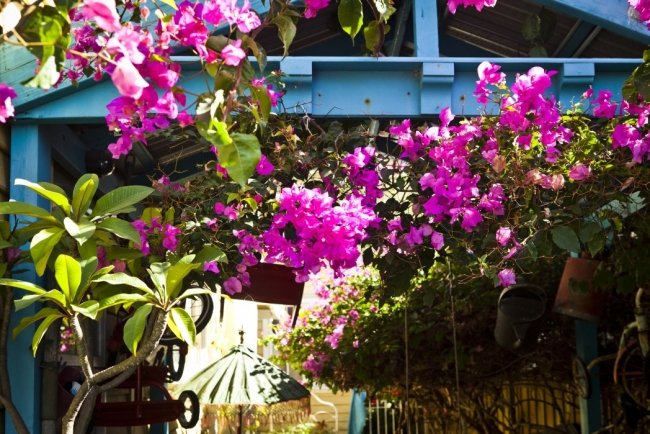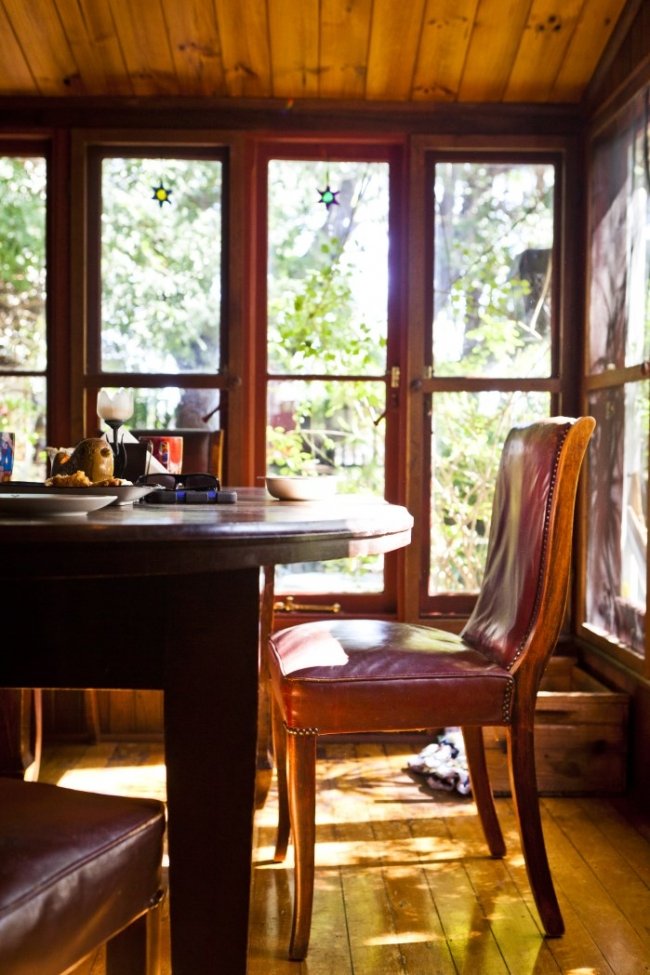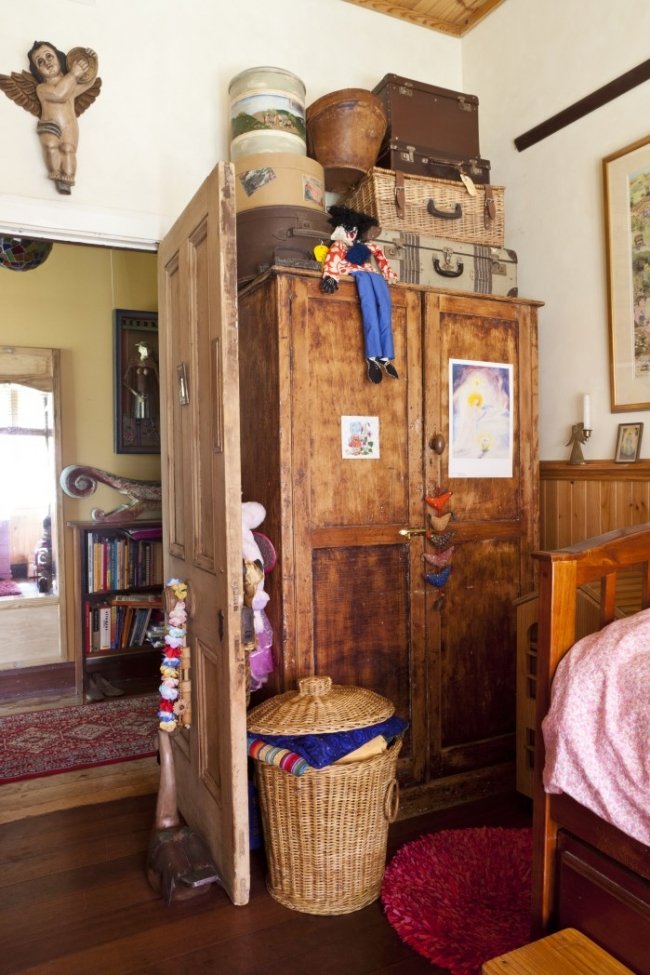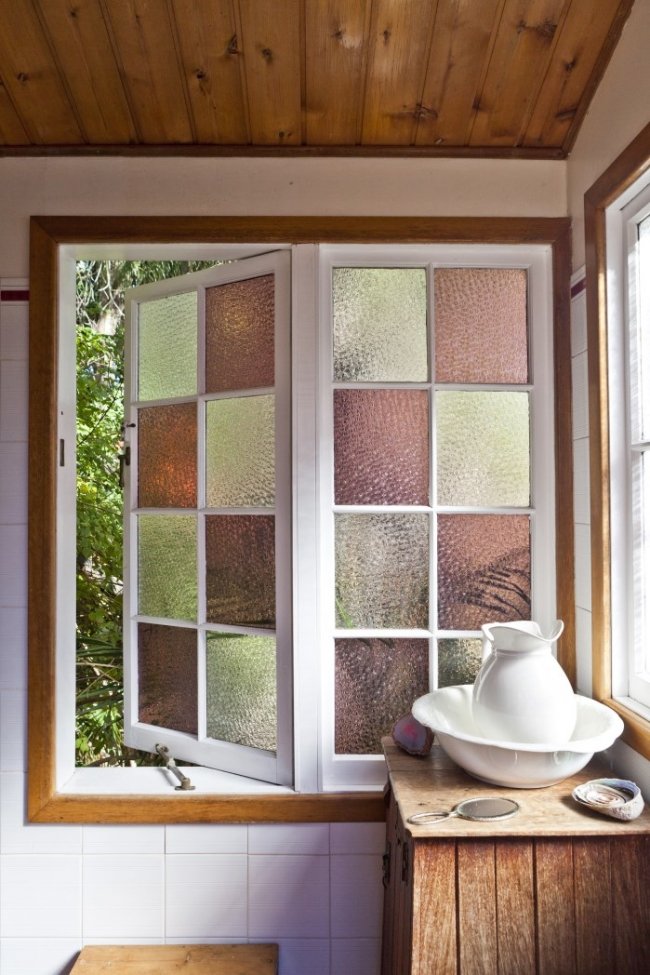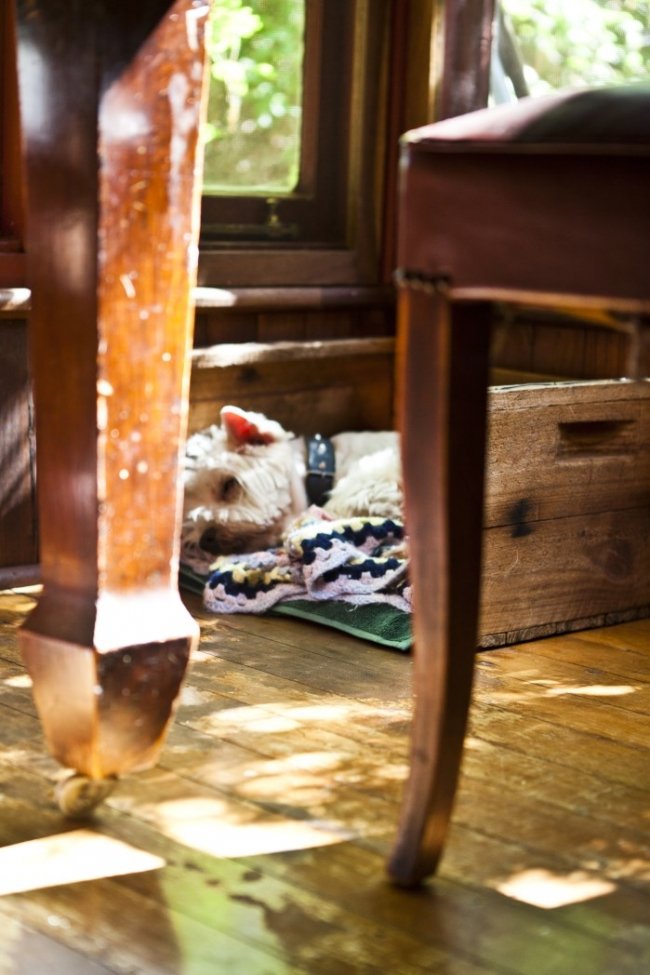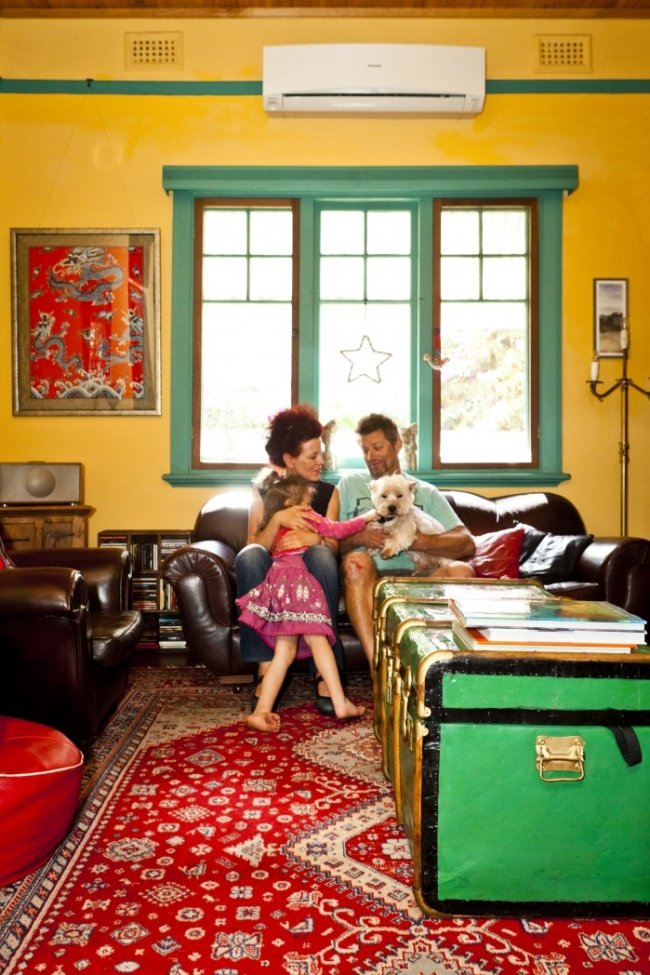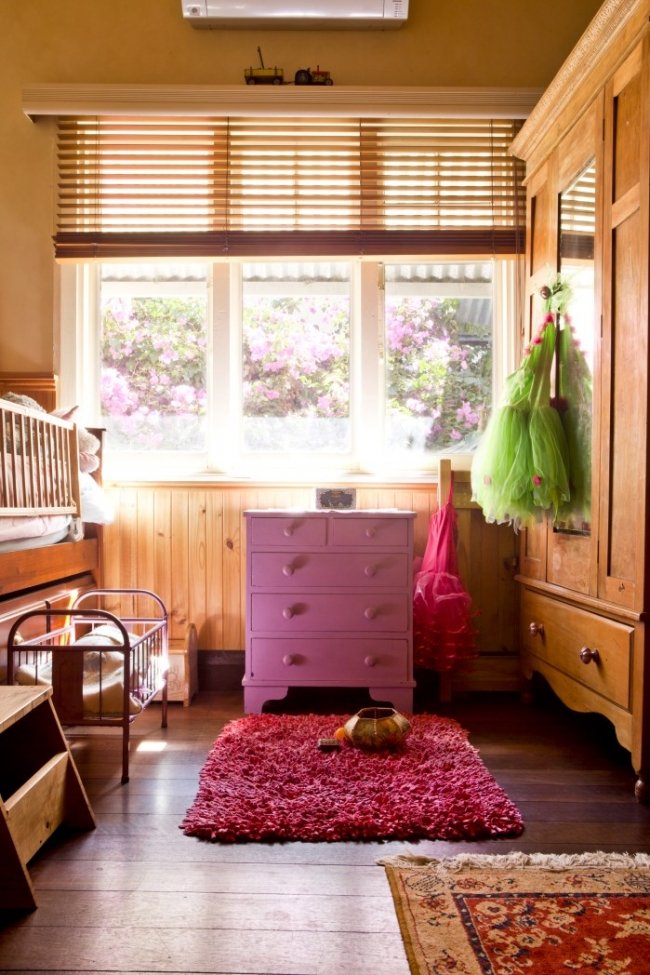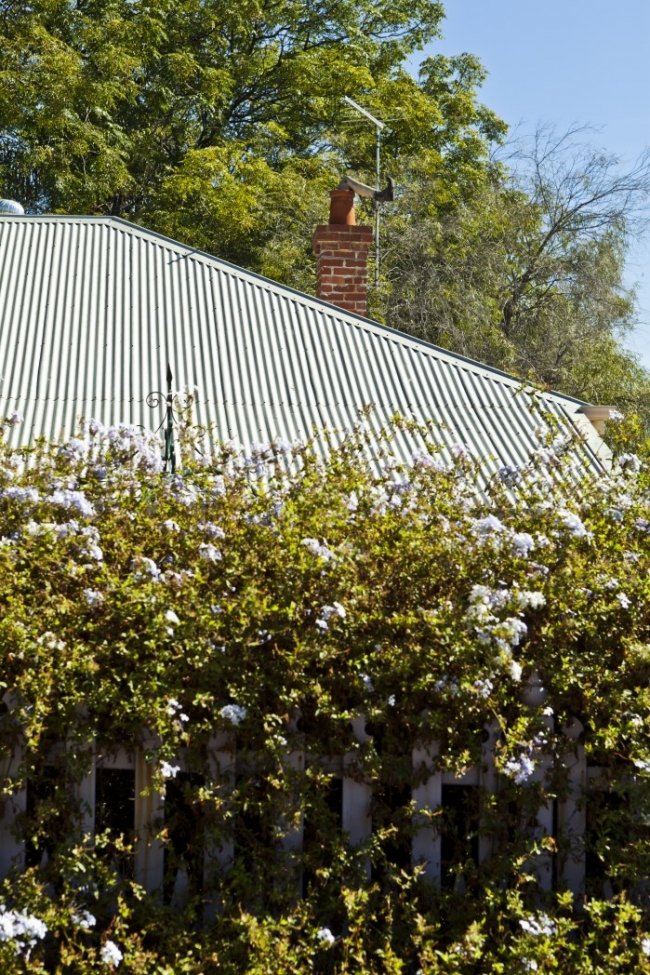 Kim and Chris love old things – and in their house, they use secondhand and discarded things in clever, original and funny ways, buying lots of things from garage sales, but also finding things on the side of the road and even amazing things in skip bins. For Kim, growing up in predominantly newer homes developed his fascination with anything old, or with a story behind it. "Most of the houses I lived in were modern, but there were old things in my dad's shed that I remember," he tells me. "My father had this old ashtray from Nepal – I still have it now. I love anything that's got character."
"Do you ever buy anything new?"
"Uhhh… not much."
"Why do you have a leg in your chimney?"
"My wife found it on the verge… she came home and told me I had to put it on the roof."
Jutting alarmingly from the red brick chimney that pokes out from their tin roof, the chimney leg is a perfect indication of the people who live beneath its roof – a little kooky, fun, warm, game to do something to make people smile, and at the same time not really bothered by what other people think. Their house is a true reflection of themselves – and it's a really nice, cosily cluttered, comfortable and inviting home, the kind that invites long cups of tea at the kitchen table and reading books for hours on the leather couch.

Their lovely house was brought to my attention by amazing interior designer Hong Henwood from Affordable Style Files (I featured Hong's 1940s Queensland home here) who told me about the Frenches' home. She used to be their neighbour, and I remember her saying it was "perfect House Nerd" and that I would just love the house – and the family. I trusted Hong implicitly - and she was right! My friend, Heather Robbins from Red Images Fine Photography (who does amazing home and portraiture sessions) Heather and I spend a lovely morning with the Frenches taking photos, drinking coffee and eating carrot cake.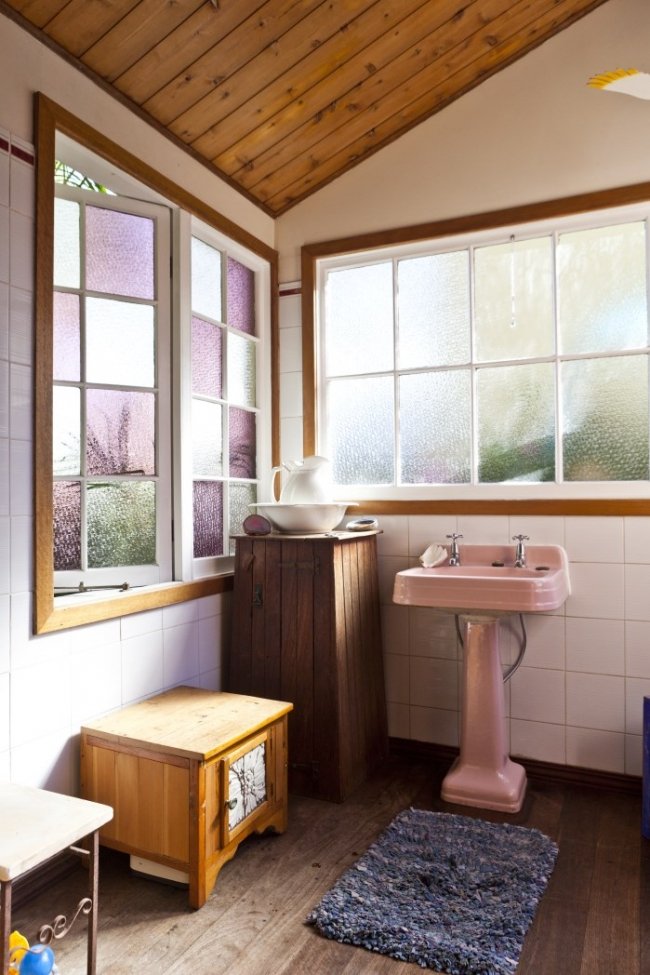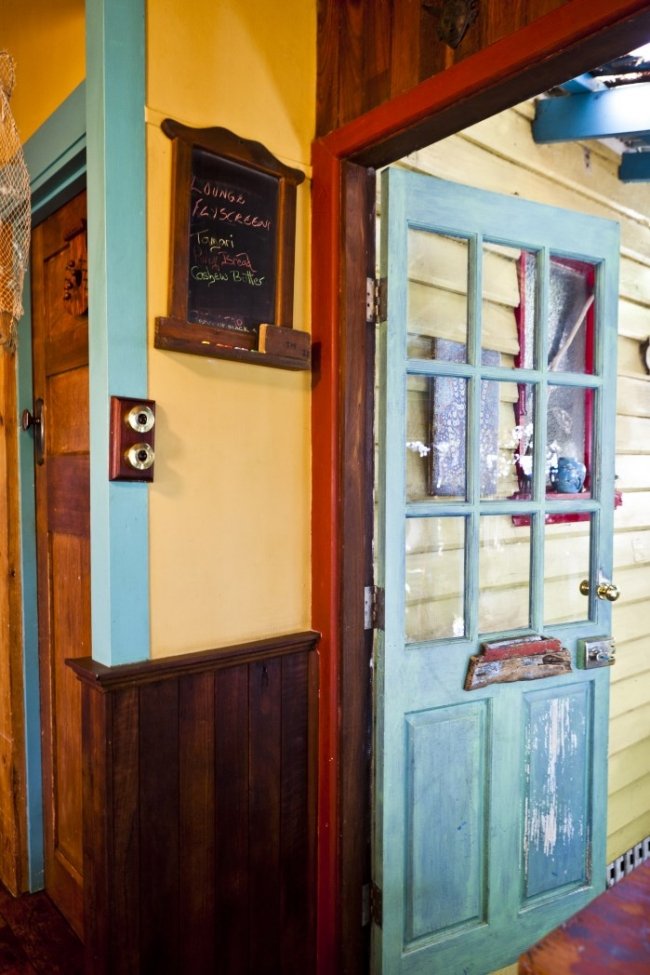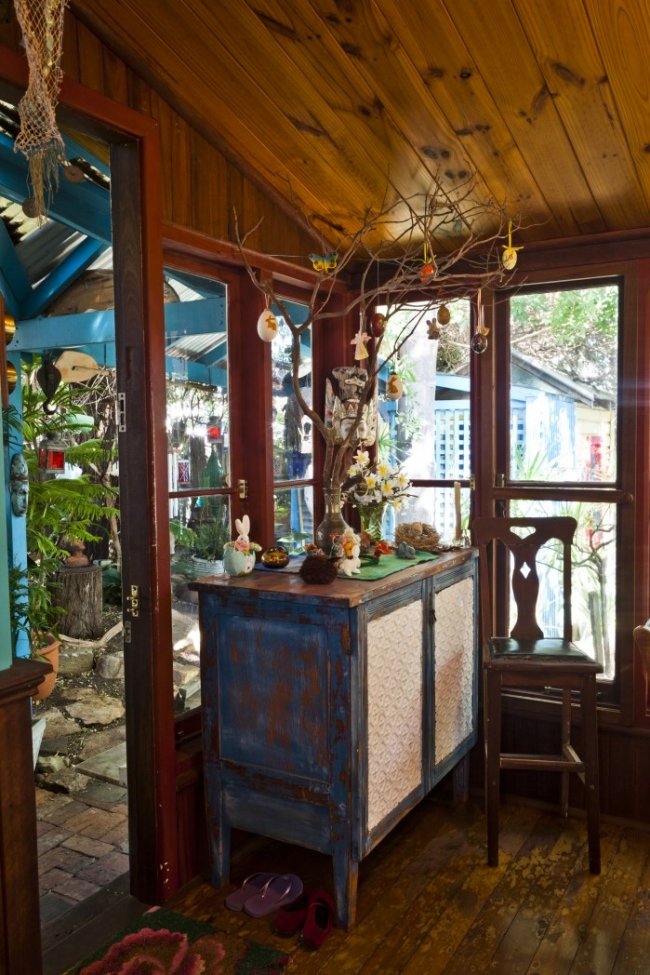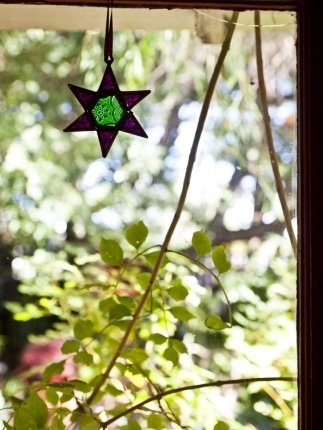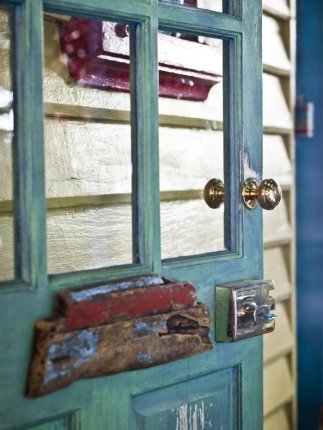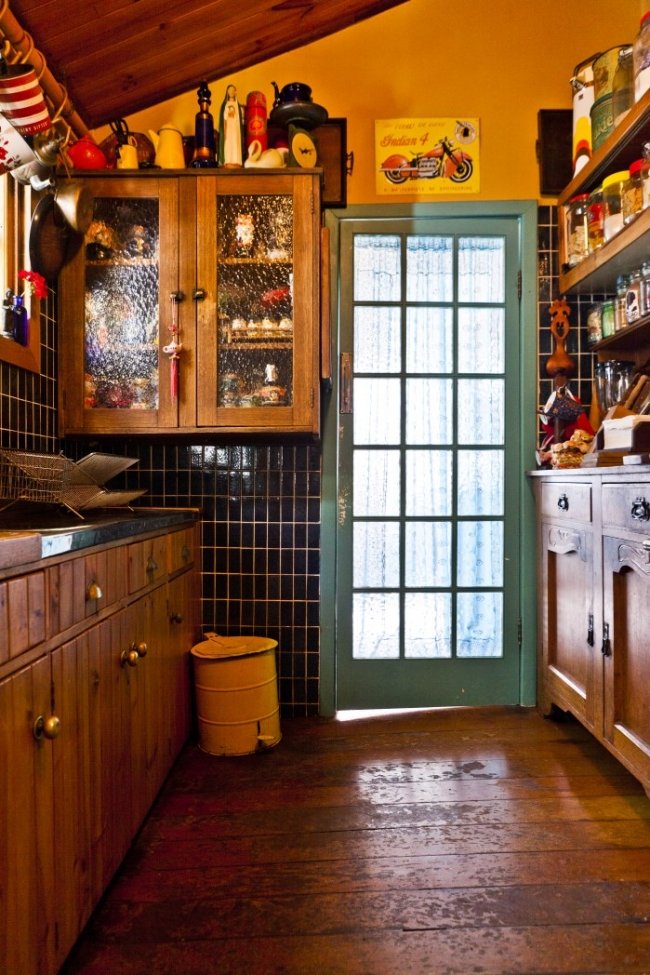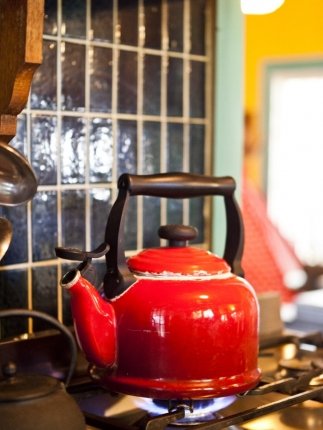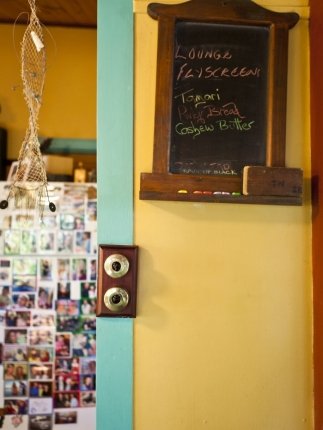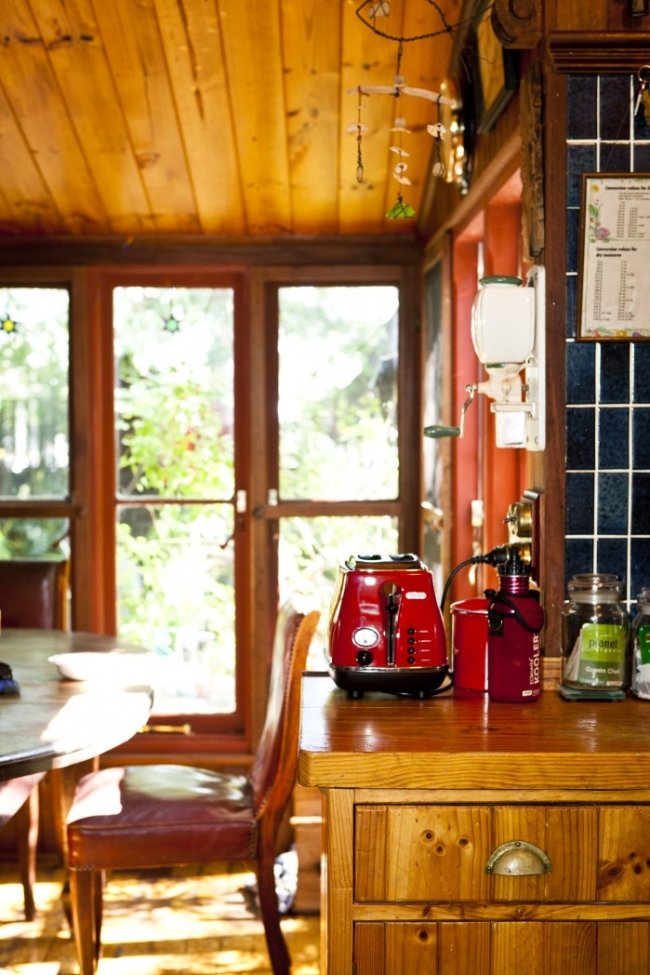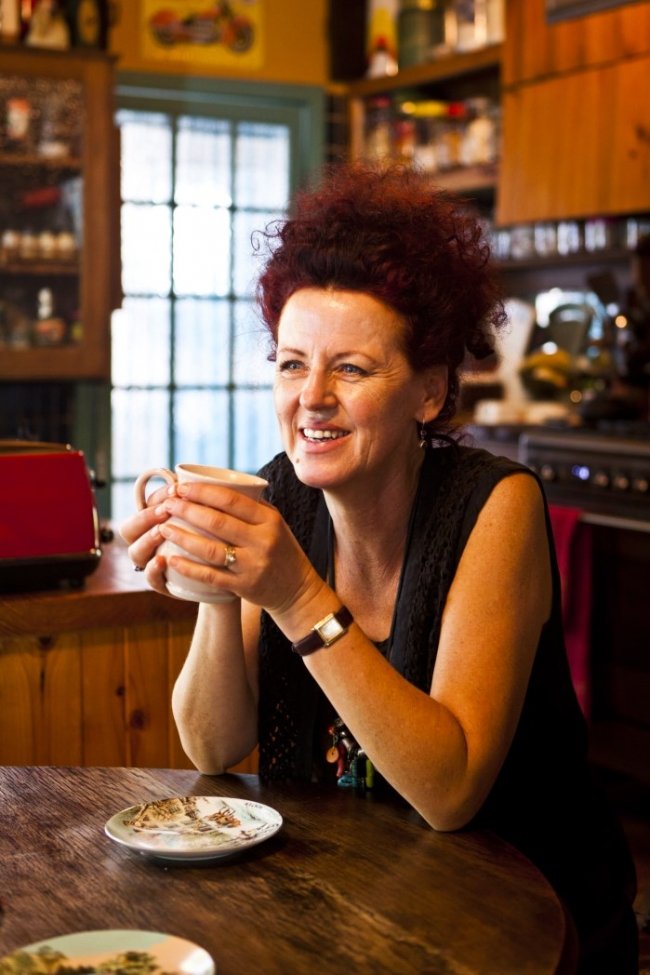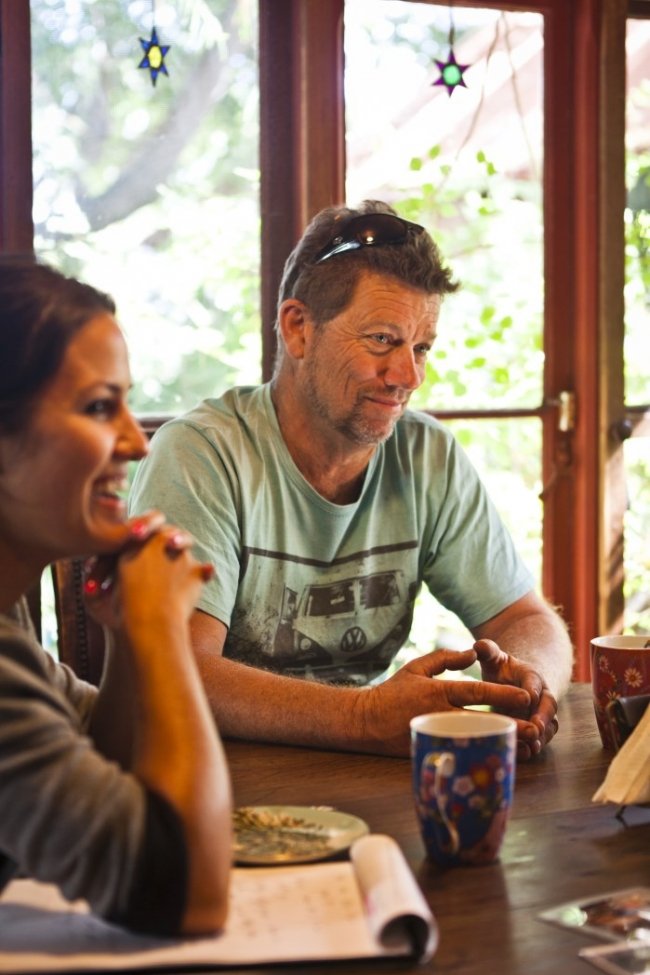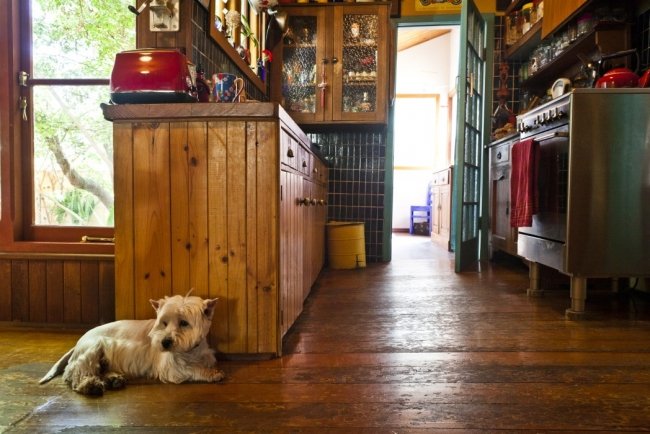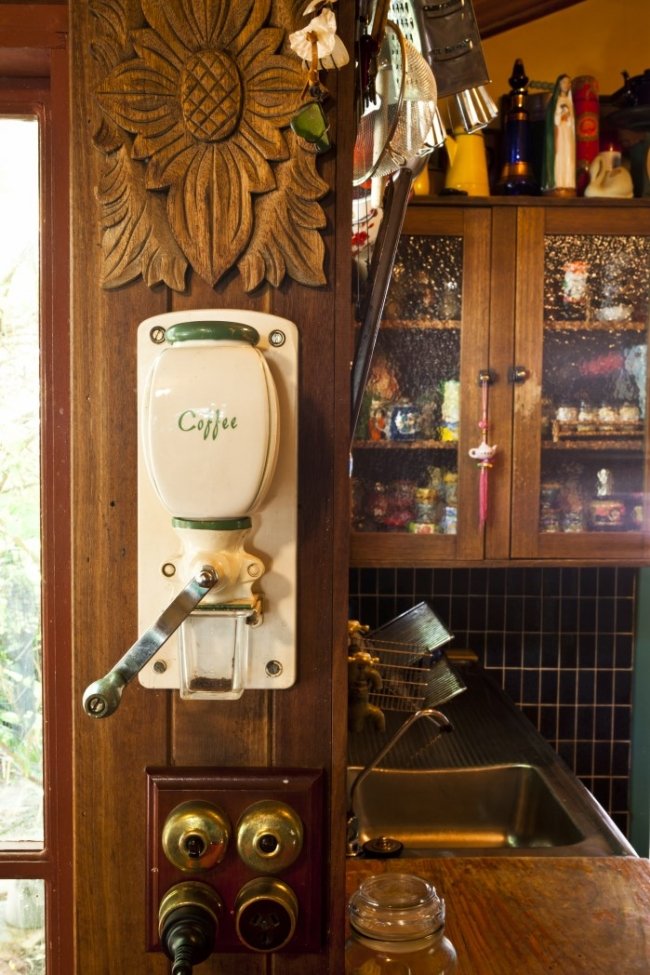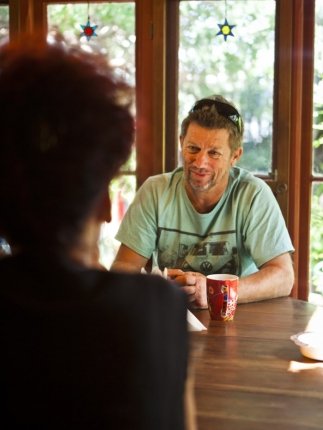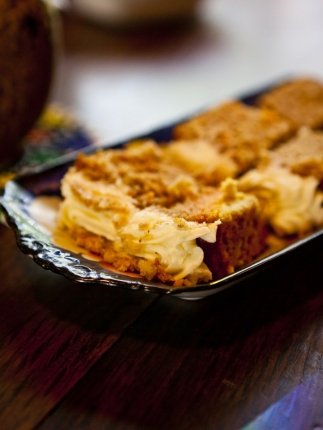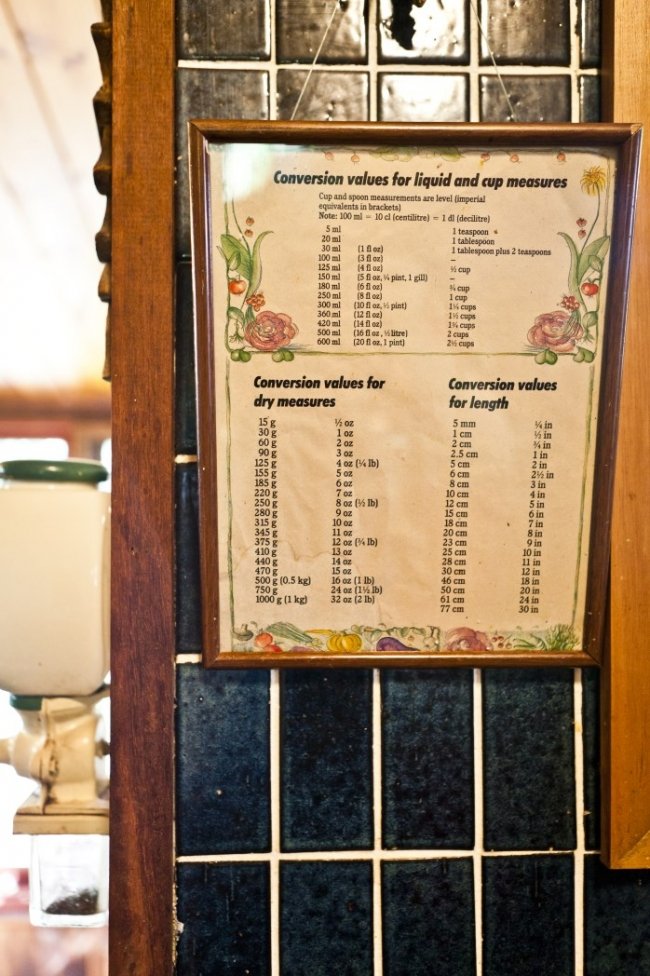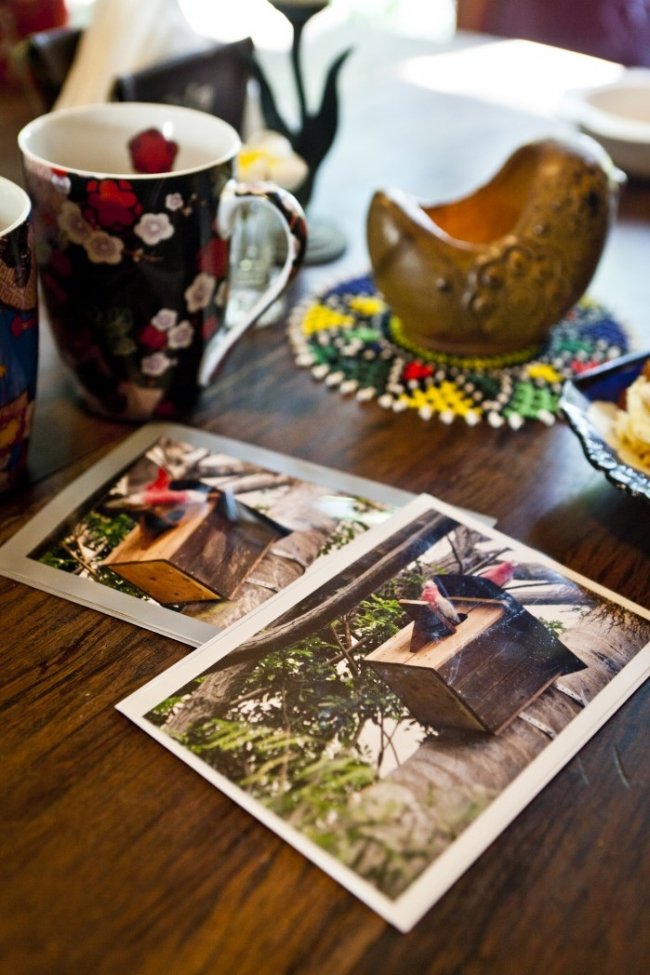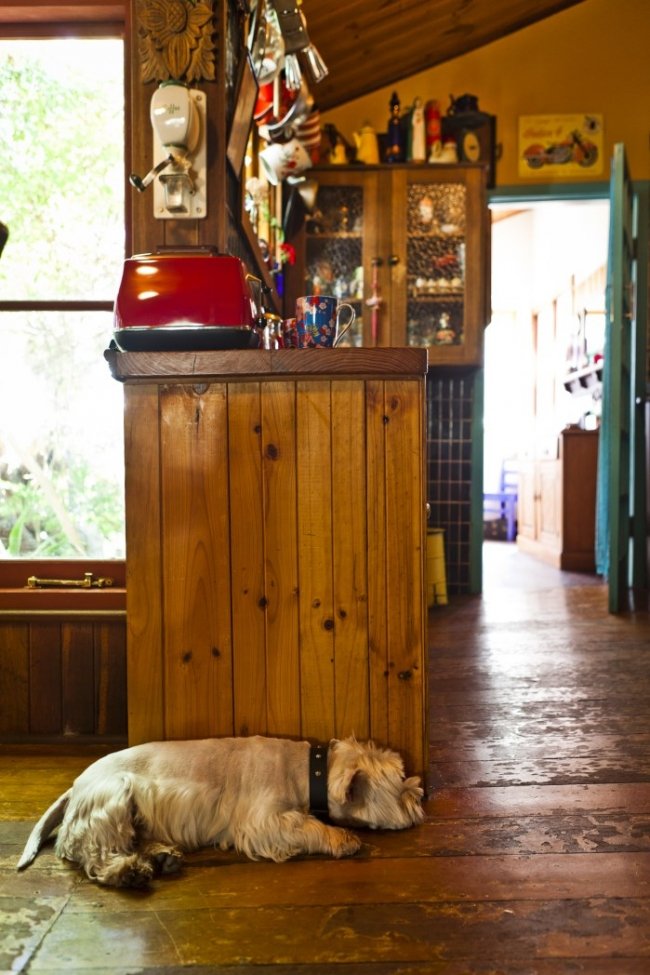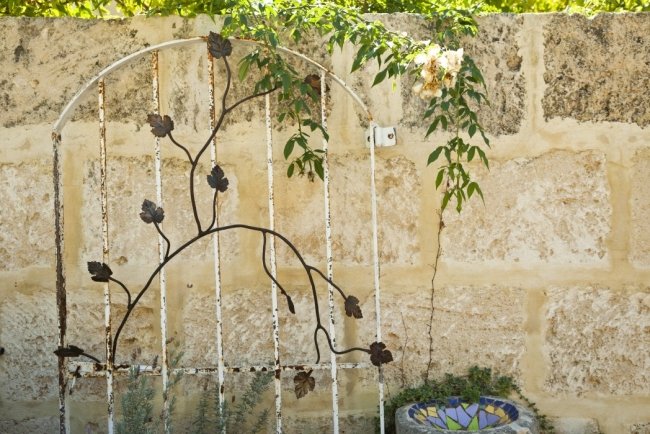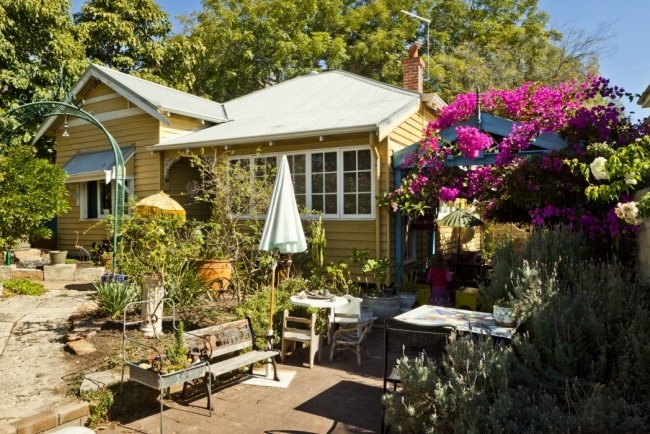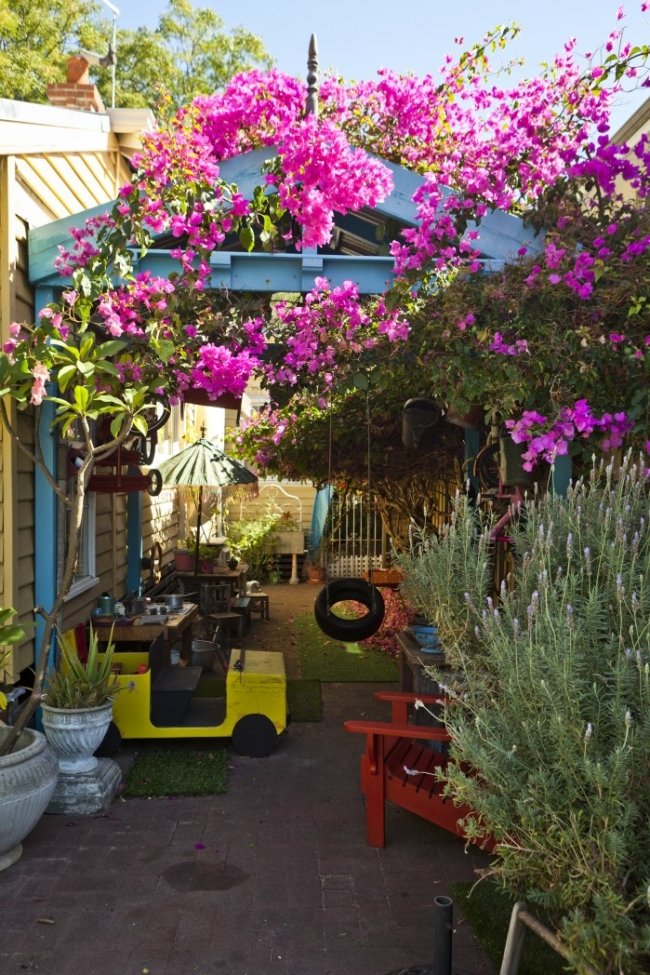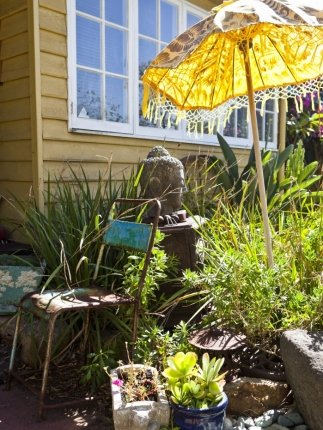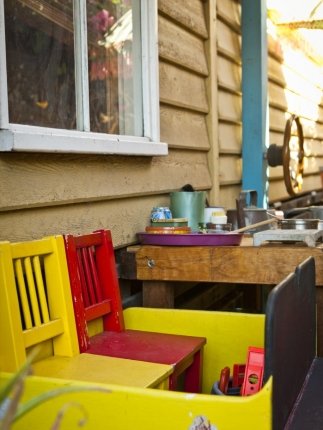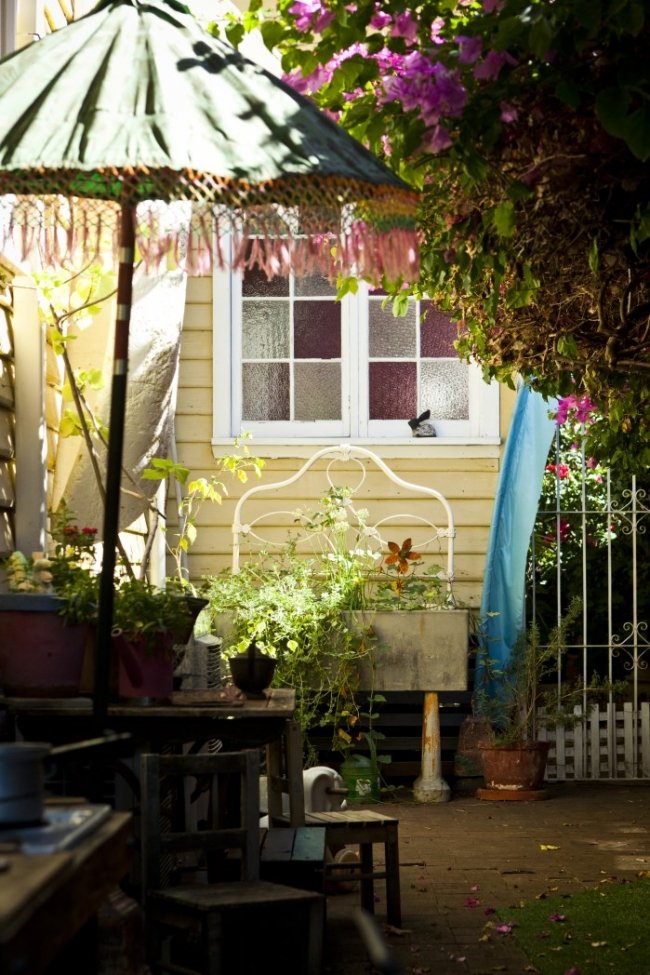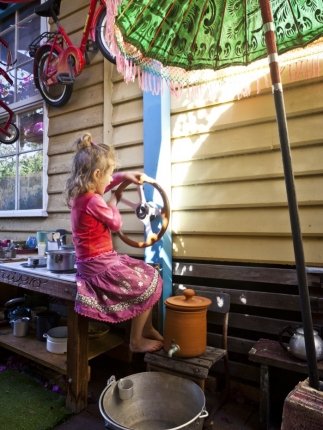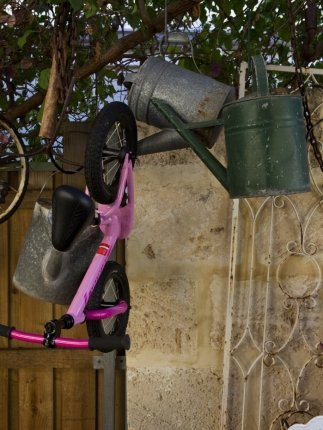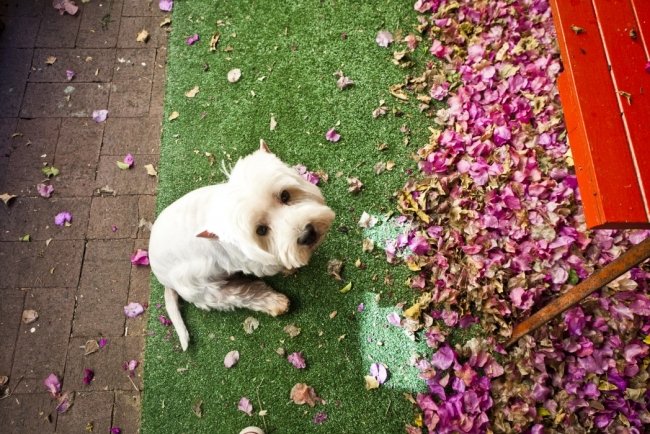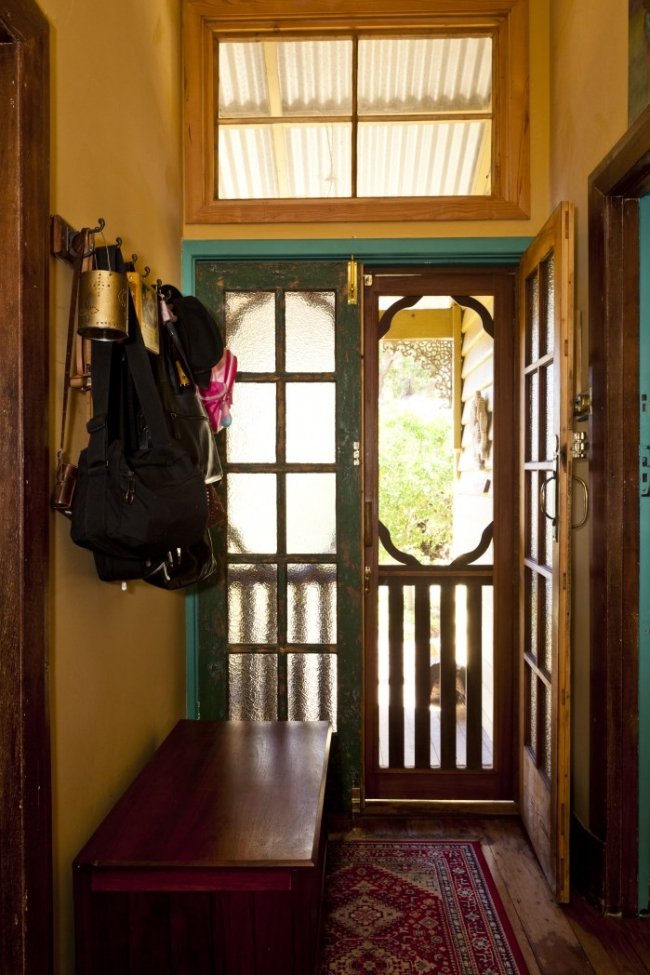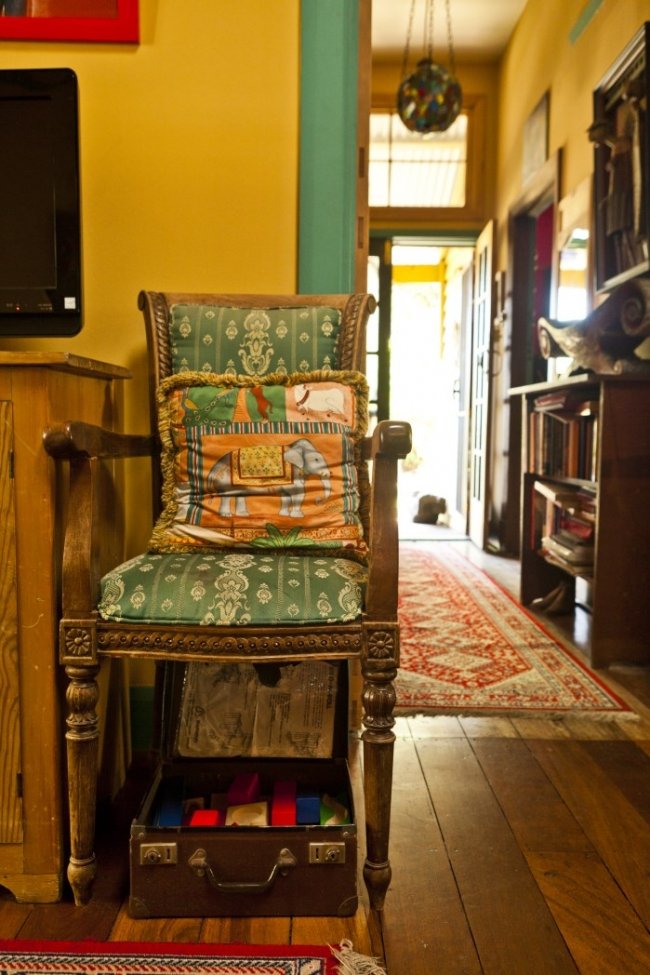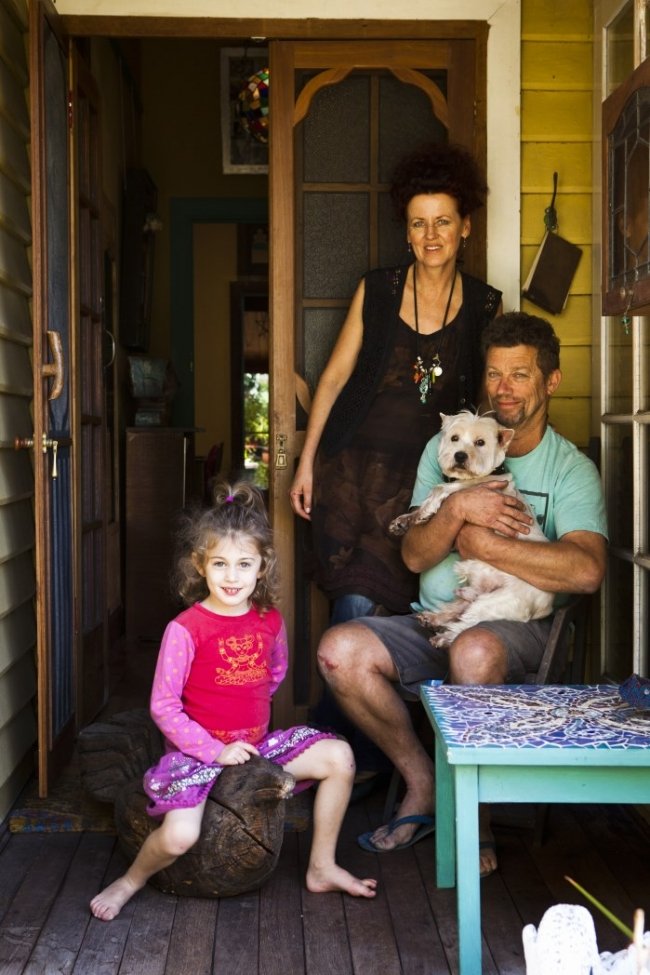 Chris and Kim bought the two bedroom Mosman Park cottage 30 years ago for just $41,000. "It was the first house that we bought," says Kim. While $41k was no small amount of money then, these days it's hardly a home loan deposit! It's crazy - and they've definitely done well on their investment, with Mosman Park, sitting between river and sea, one of the most sought-after suburbs in Perth. The little weatherboard house was built by an Italian guy who built it for himself. It was later owned by a member of the band The Troubadours, and then owned by a footballer. Chris is a photography teacher while Kim works in the services department of Christ Church Grammar School. And they have added their layers to this place over the years.
One of the cool things about their house is how much of it is made up of parts from OTHER houses – homes that have been knocked down. You guys know how much I love old houses! The other day I drove through Palmyra, my old childhood suburb, and I was shocked – and saddened - to see how many of the old houses I had walked past hundreds of times had been knocked down. In their places were foreboding, shiny new places that filled the seams of their blocks and dwarfed the quirky old weatherboard cottages next to them. I really love sweet old houses and sometimes I feel sad when I hear of them being bowled over to put up bland, shiny new ones with no gardens. So seeing elements from old houses here is really nice. "A lot of things here are from old houses on Stirling Highway that have been bulldozed," says Kim.
Every single door in the house was originally from another older house (the leadlight door to Chris and Kim's room was the front door to a cottage). The leadlight door to the meter box is from an old Dalkeith home that was knocked over. The old fireplace in the living room used to be the fireplace of an old kitchen. "I just found it at a garage sale," says Kim.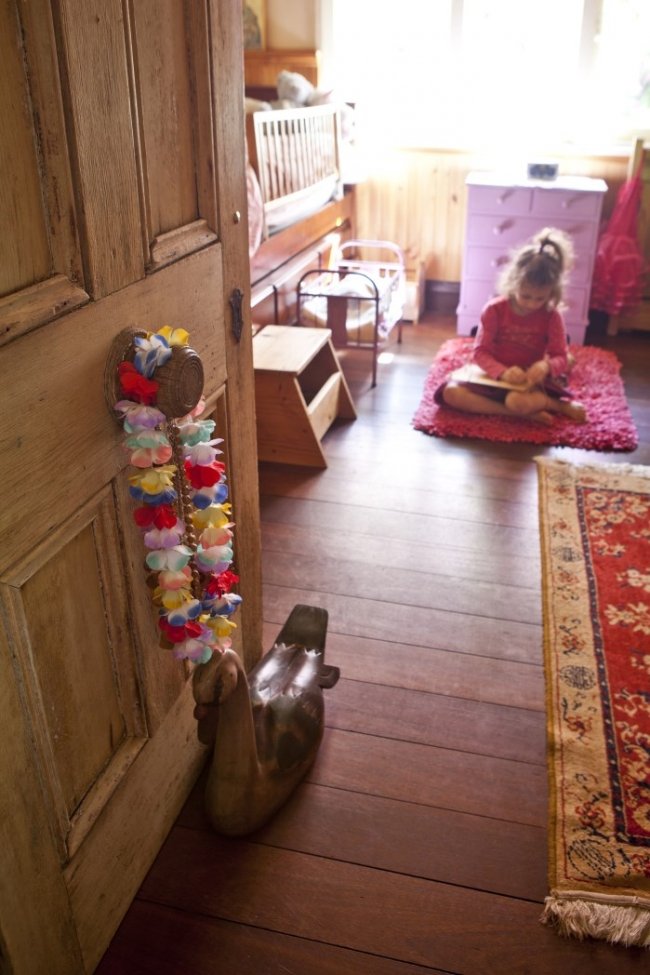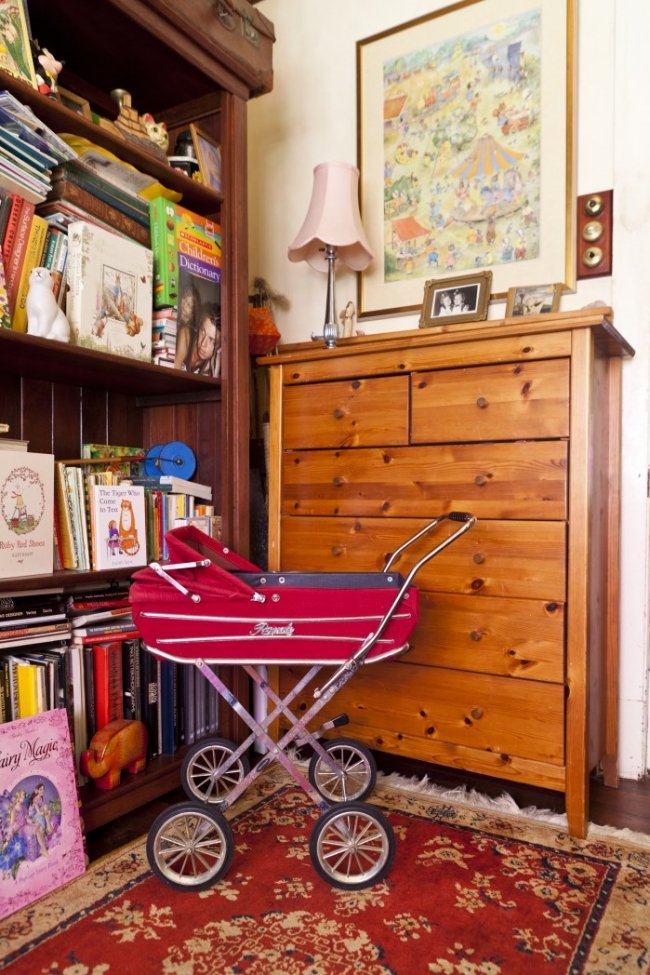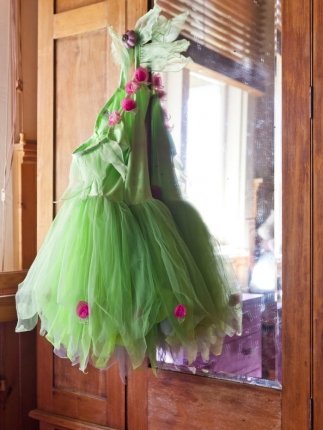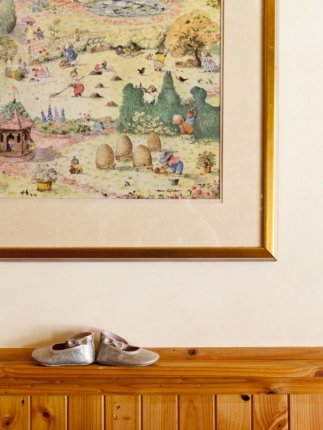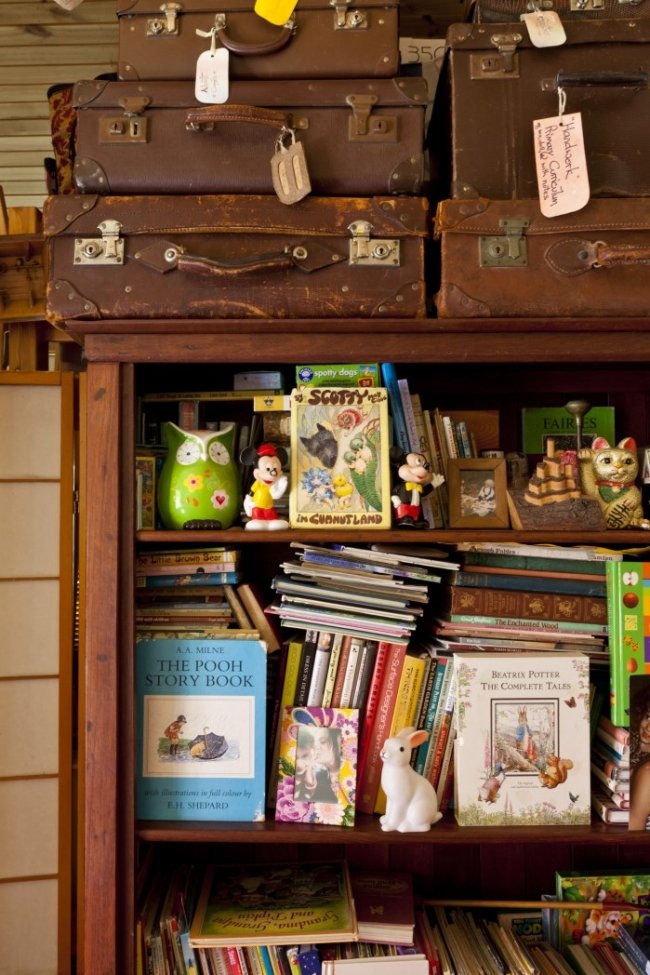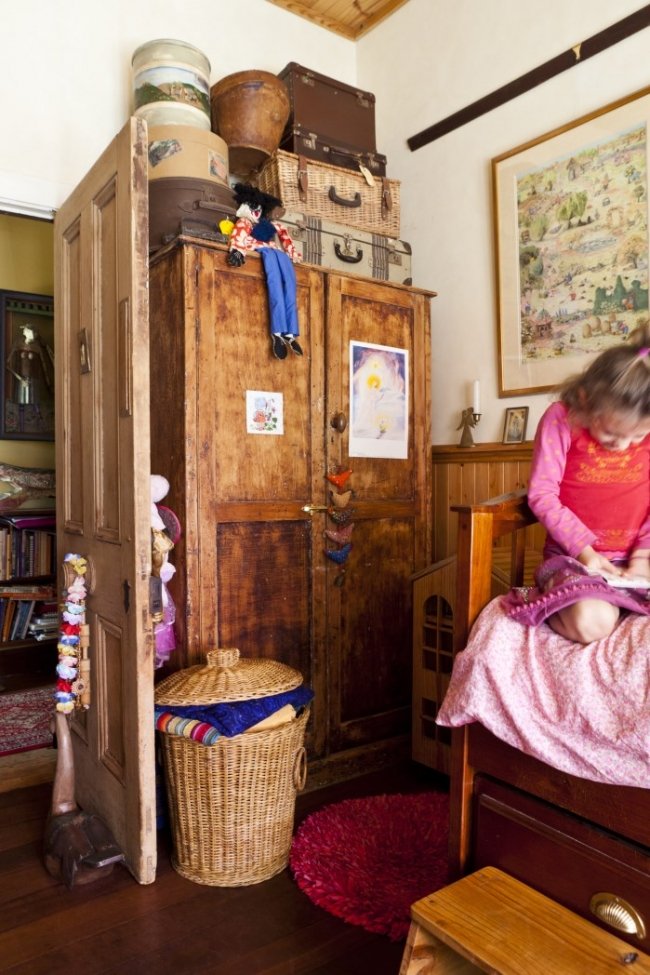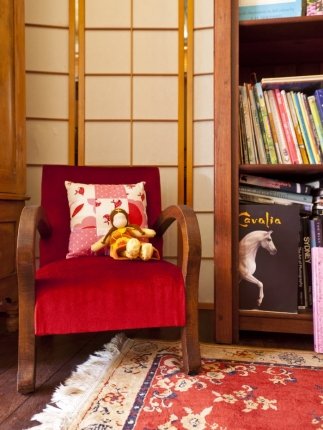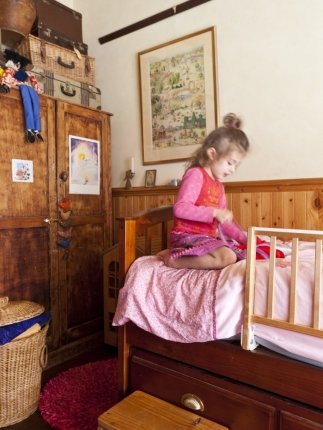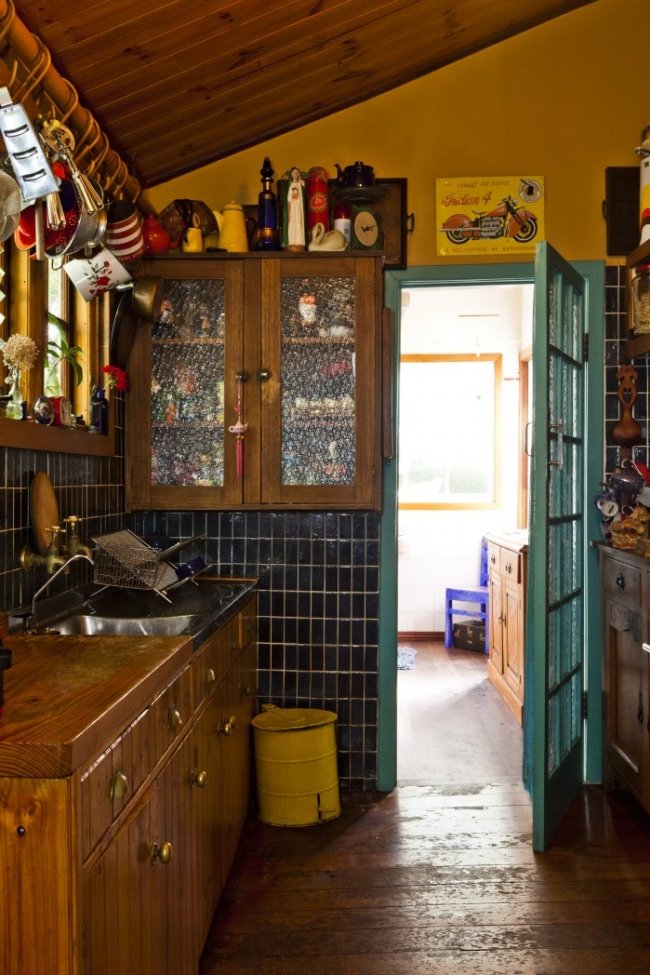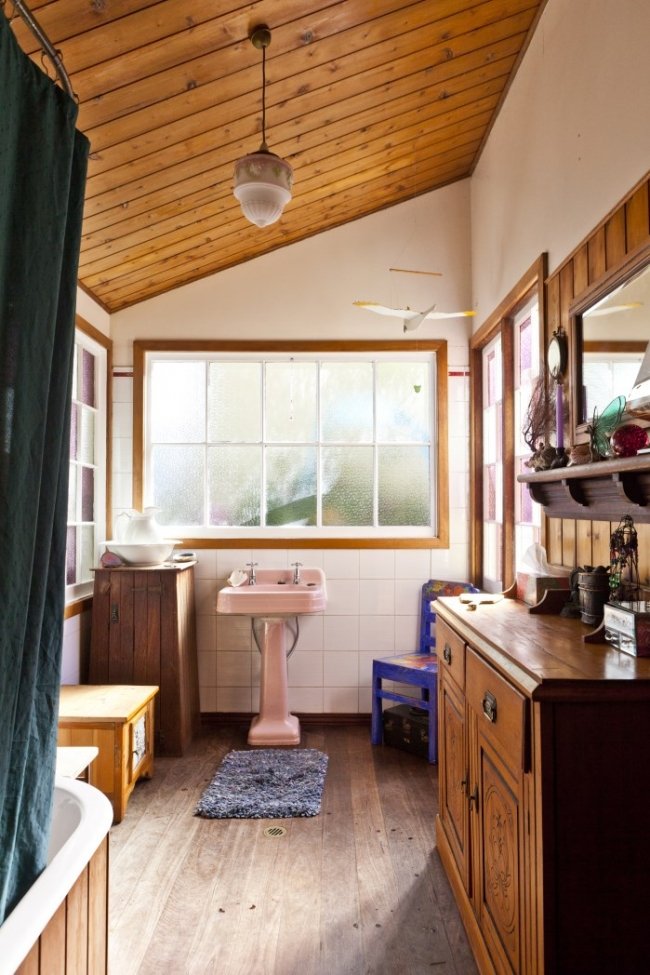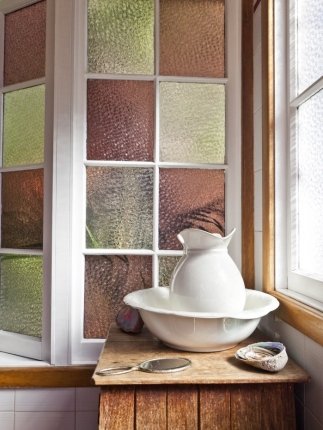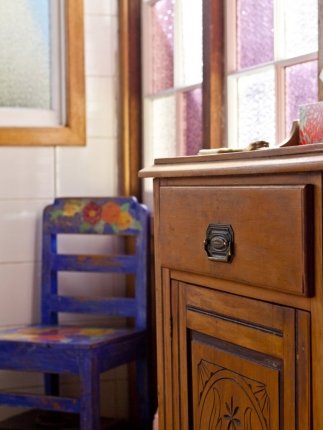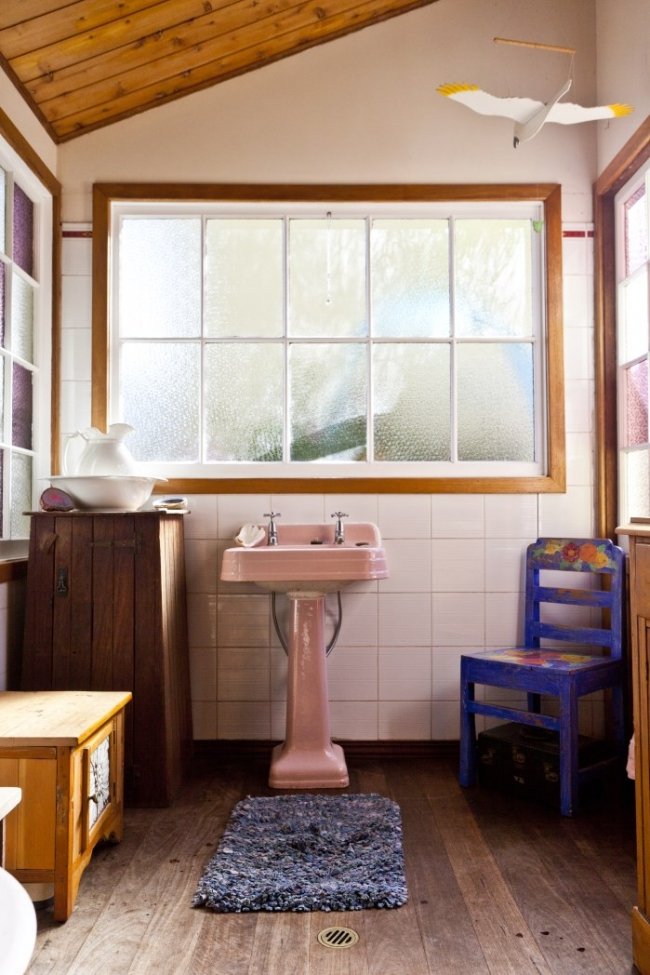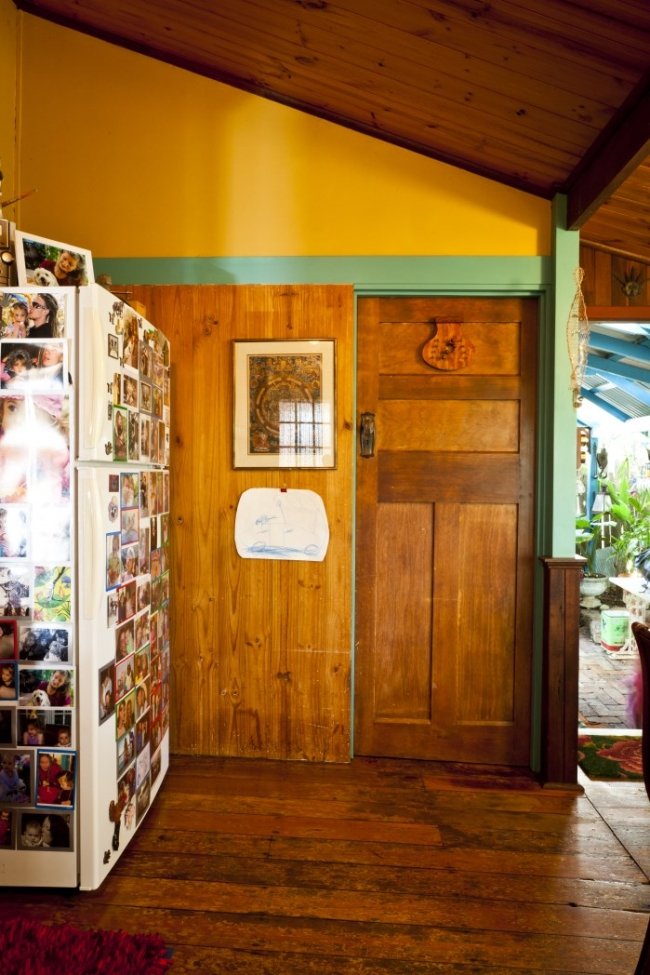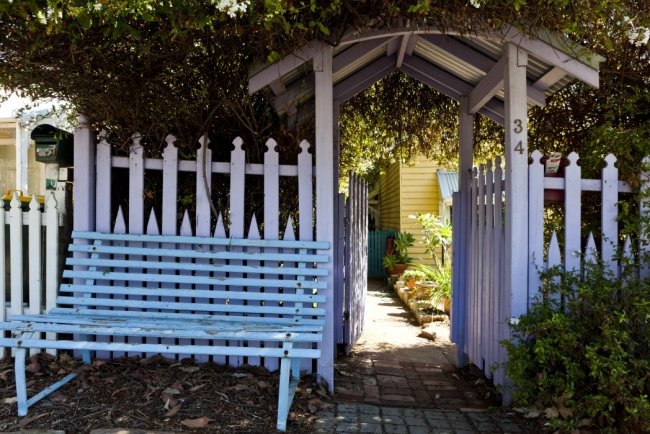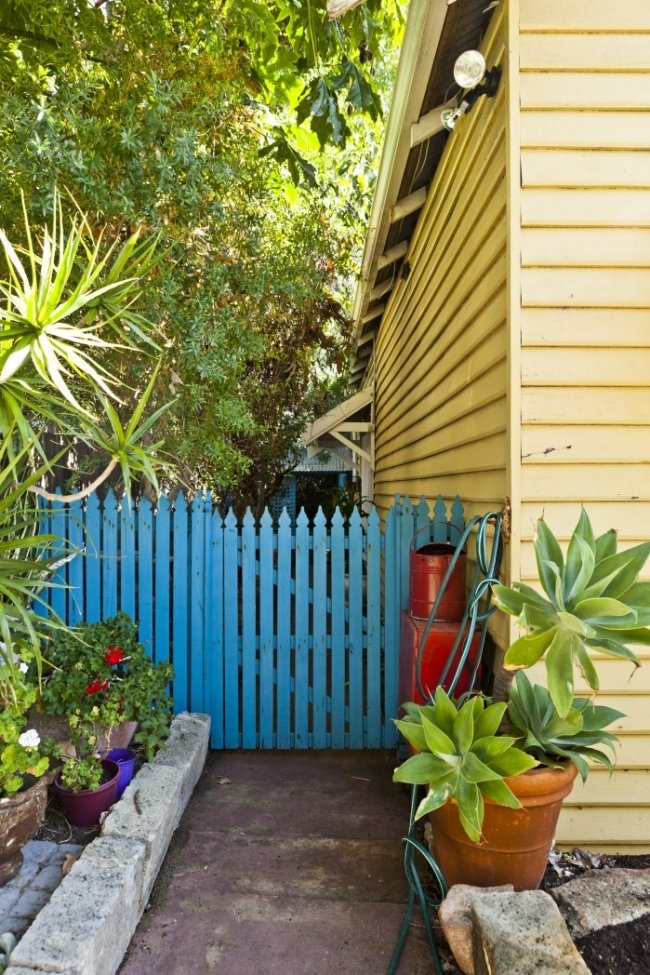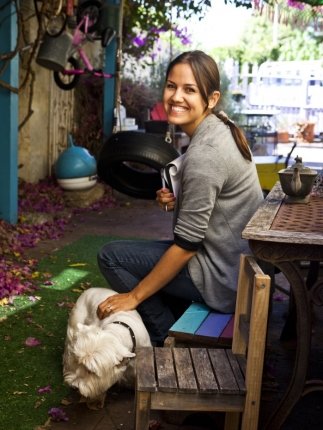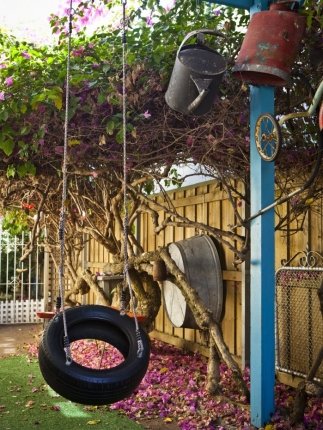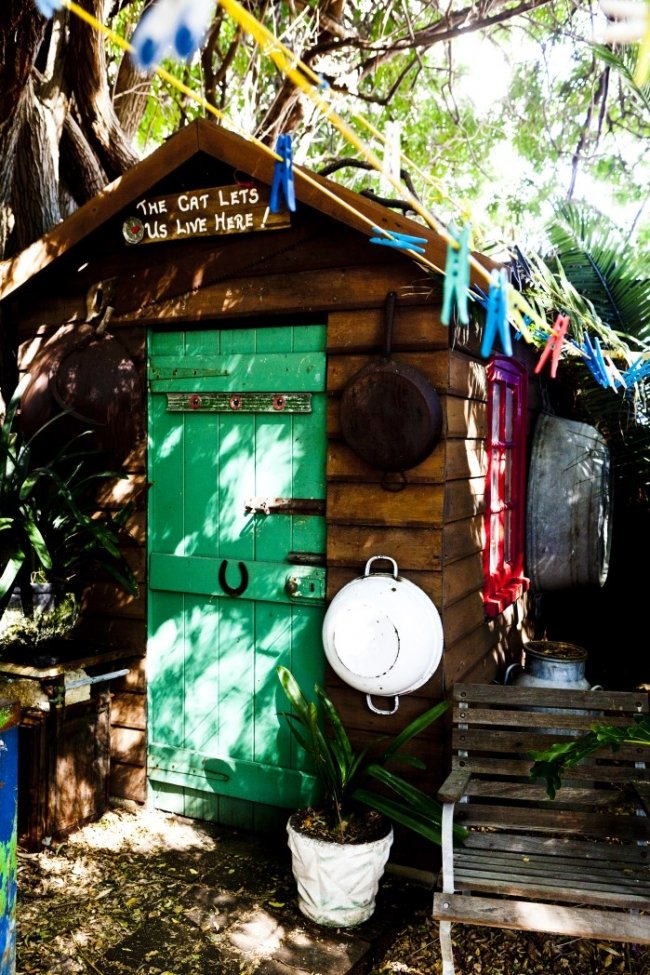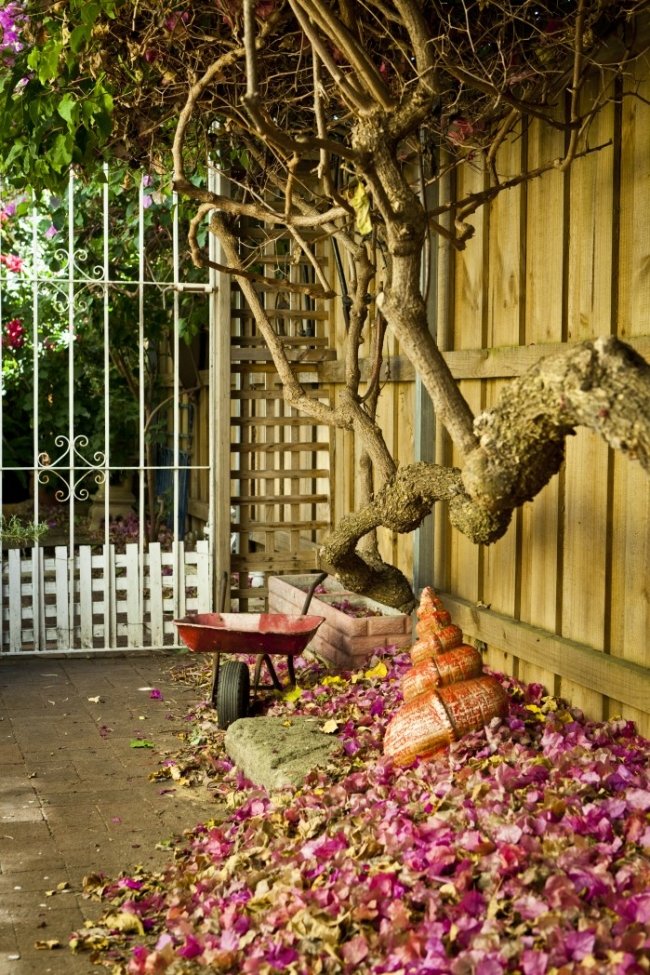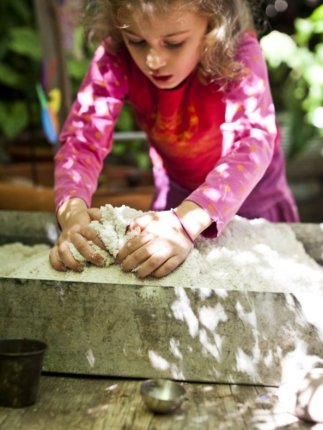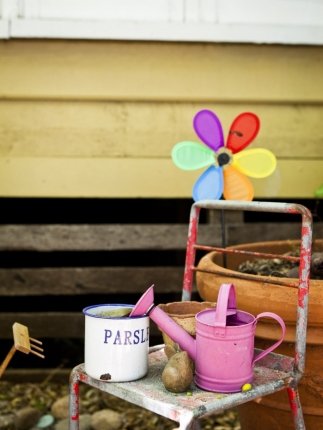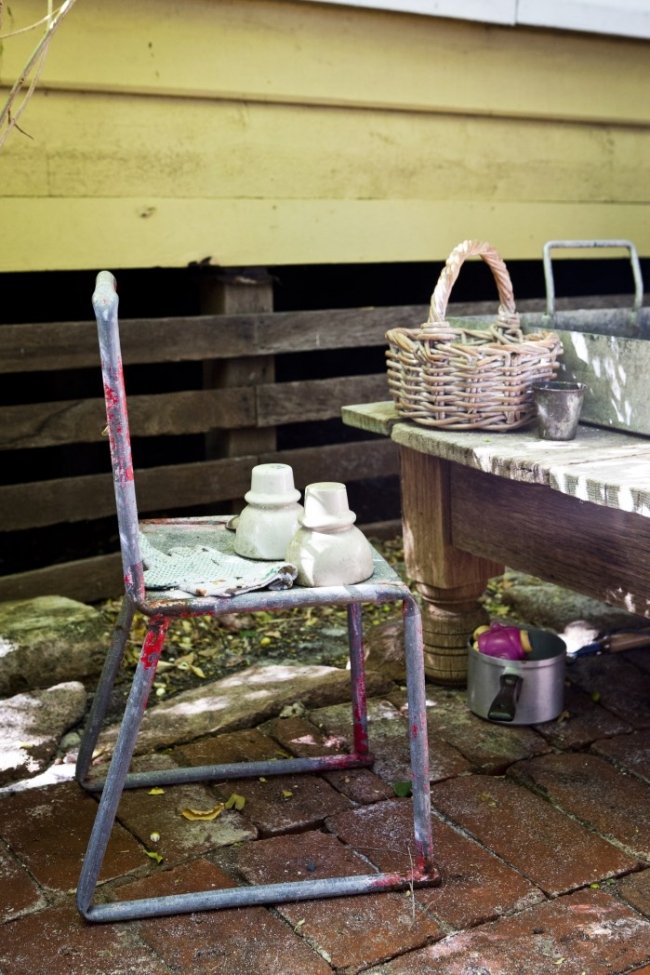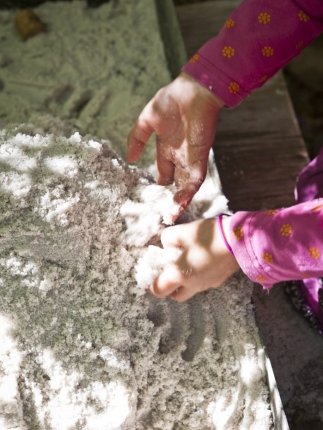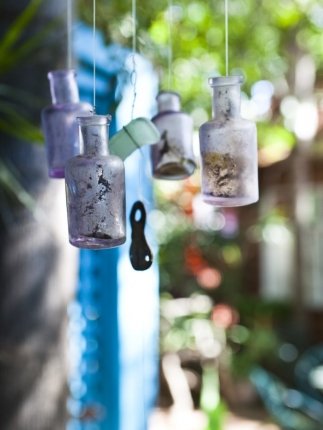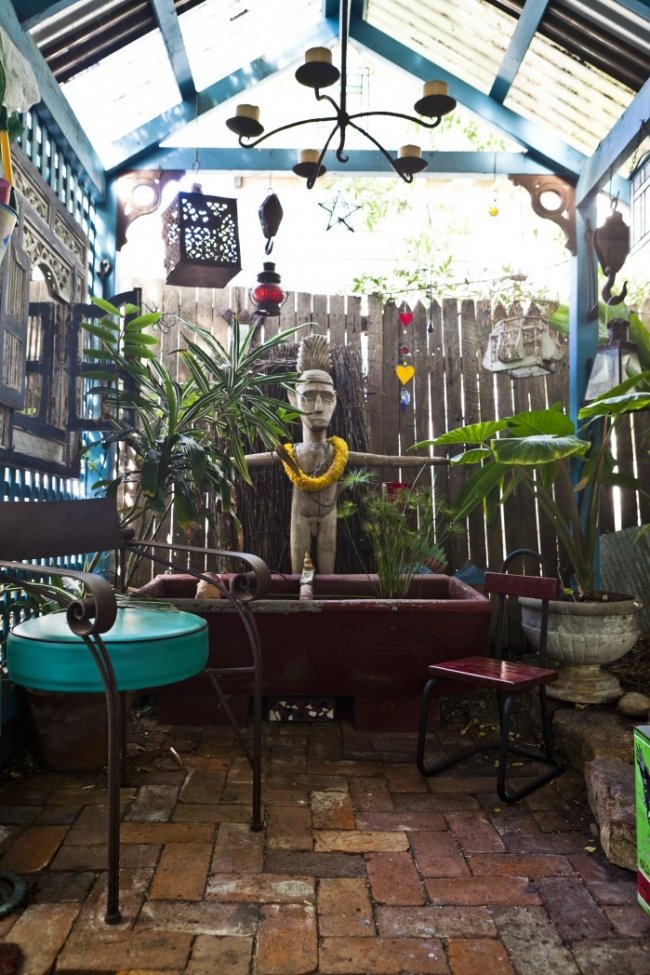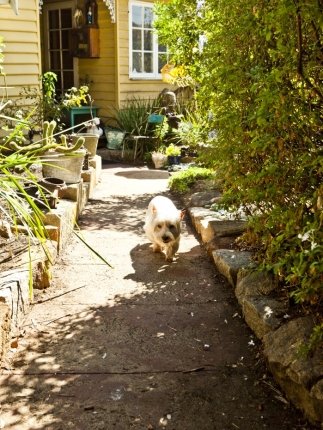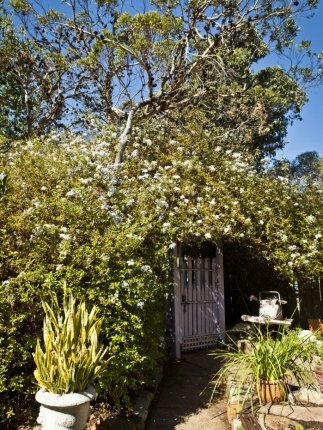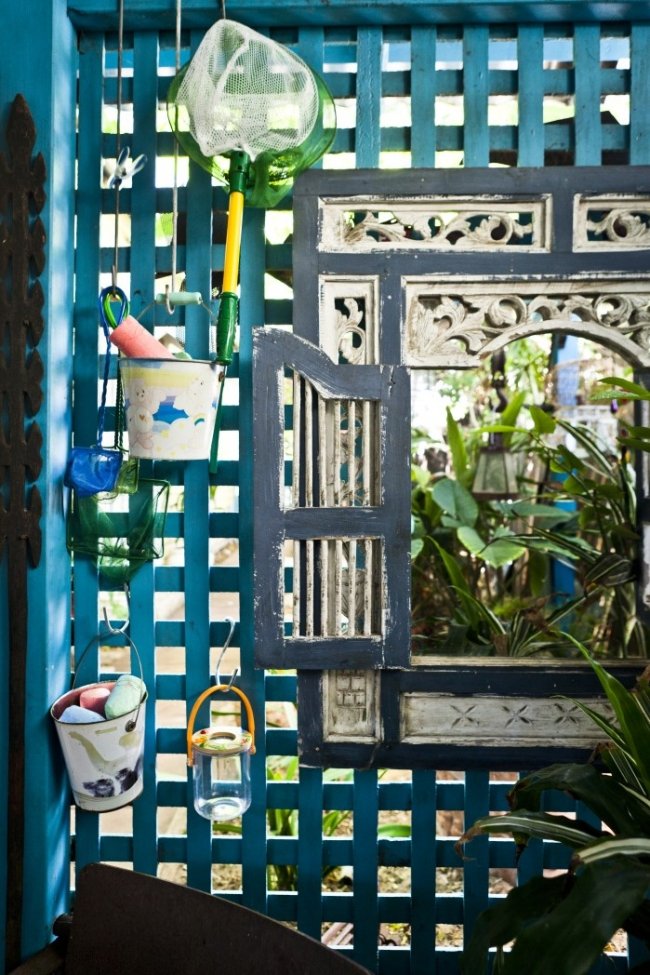 And there are the things that other people didn't want any more and turfed out. The mirror in the hallway was picked up from Eileen Bond's verge. The old suitcases. Ruby's wooden yellow car in the garden was another verge find. The TV cupboard was found in a skip bin, and Kim and Chris had it dipped to remove the old paint. Things that would have ended up in landfill find a home here. There are little unexpected delights in every corner. There is not one bit of this home or the garden that hasn't received a lick of love in some way.
This house and its gardens are a heaven for four-year-old Ruby, who never seems to get bored, and plays make believe with one thing in one part of the garden, then another, then another. You can see it is a heaven for her.
I would have had a ball in this garden as a kid… especially with that tree house! Ruby kindly invites me up to see. Inside, it is fully furnished with secondhand finds and artfully decorated. Somehow, I am not surprised. Maya x

Don't miss out on entering our competition to win $100 from HBF - just by leaving a comment below. You can pick up your own vintage treasure for your home.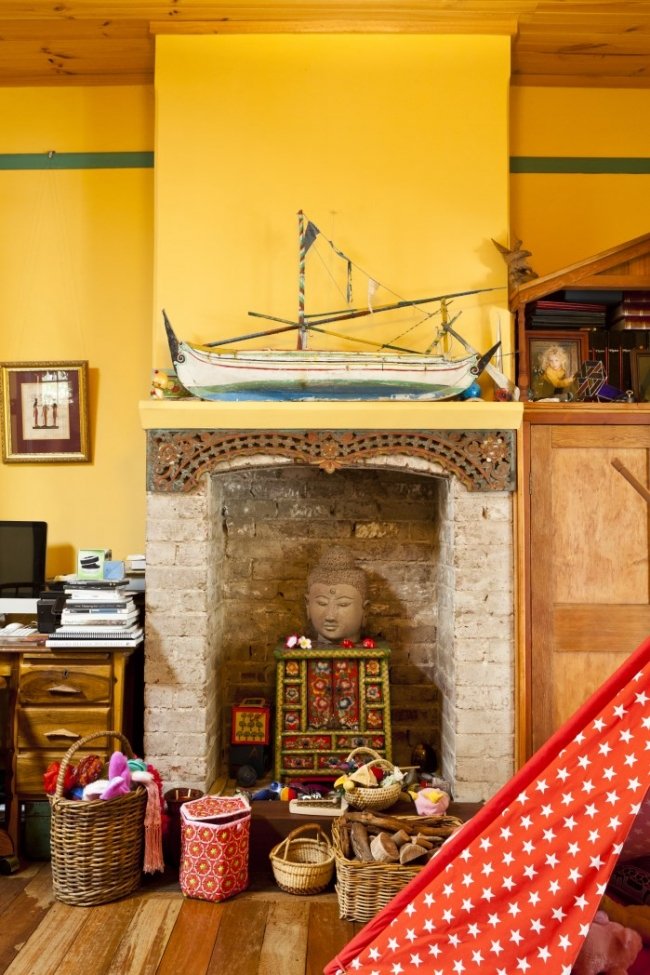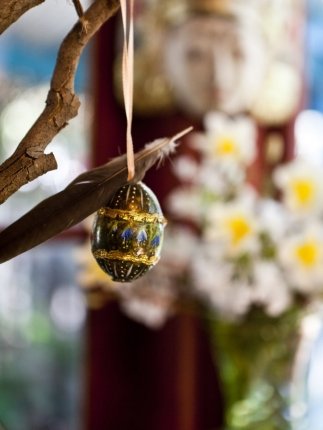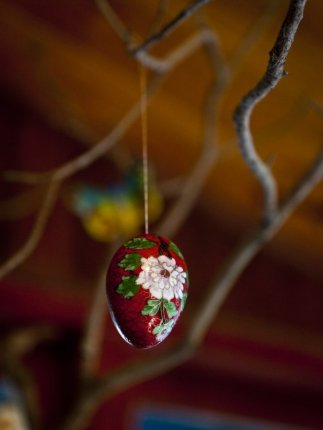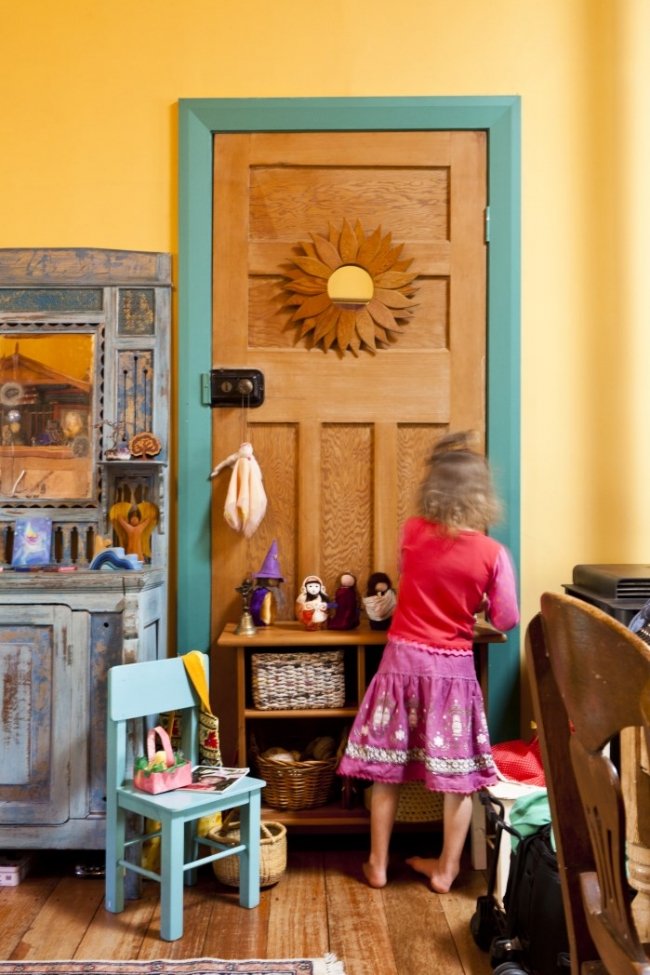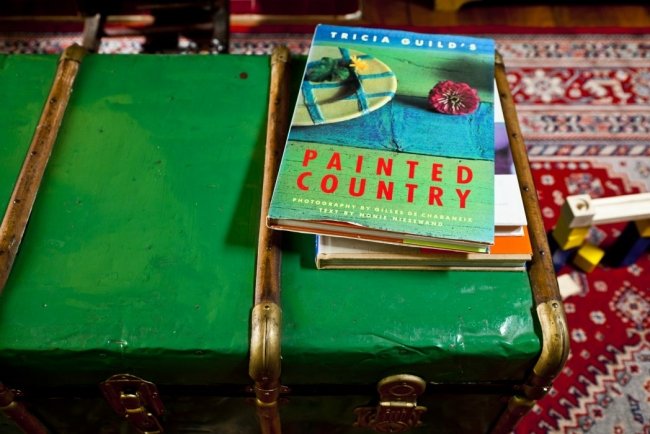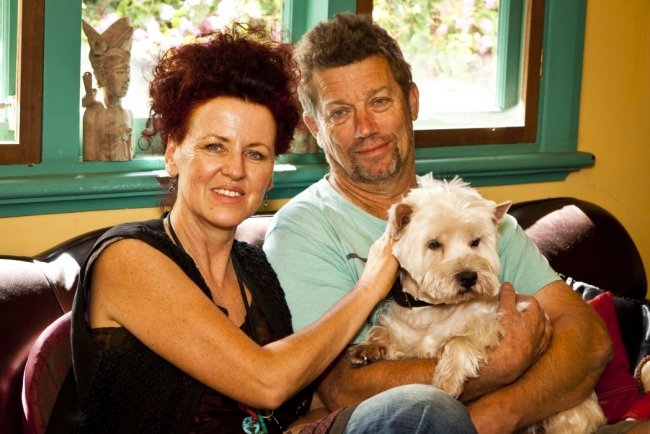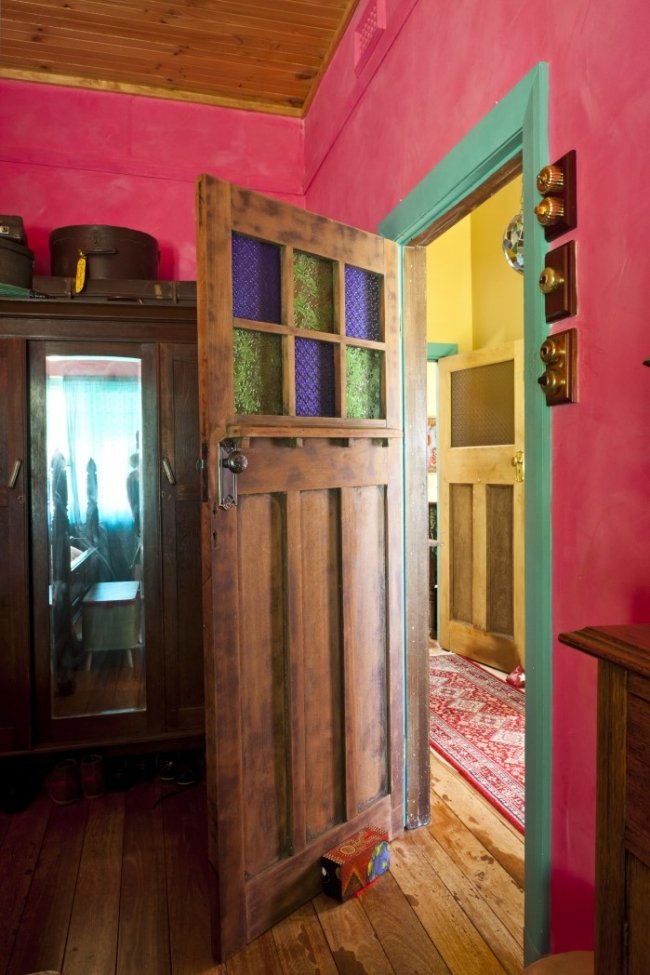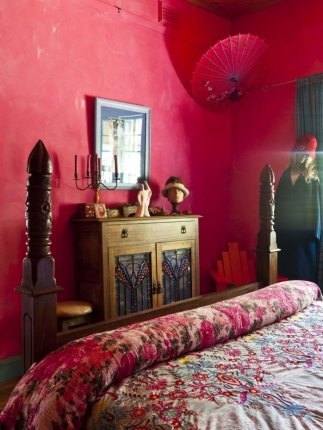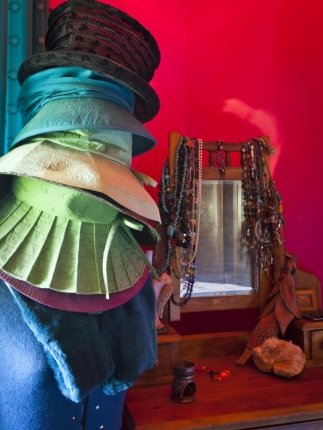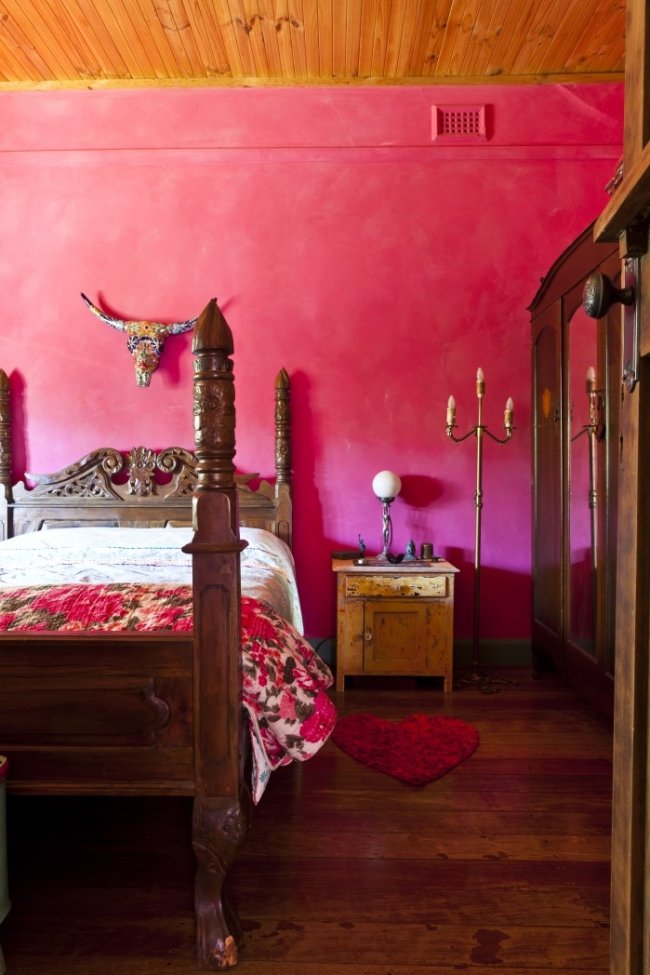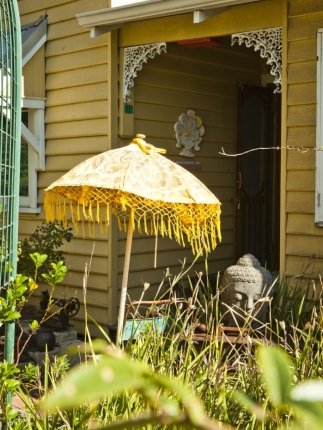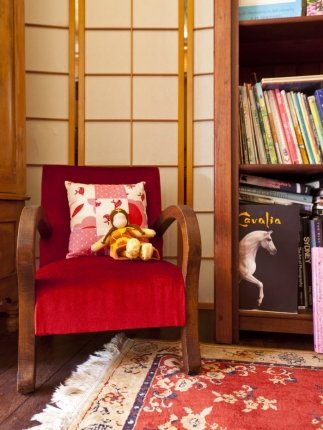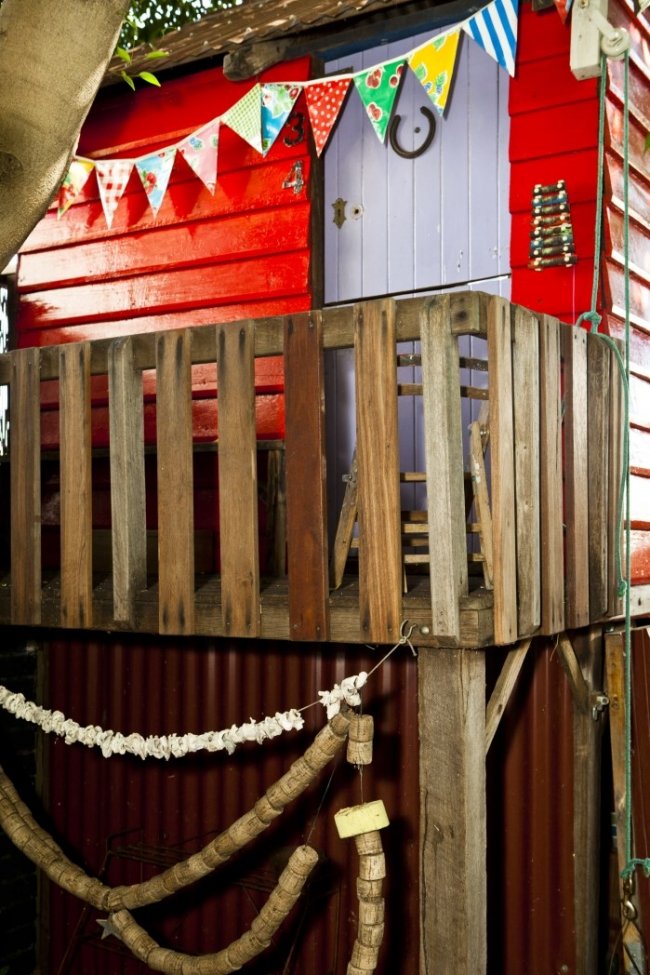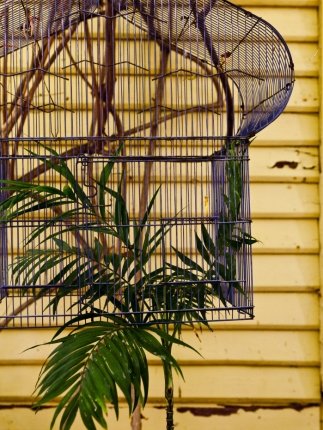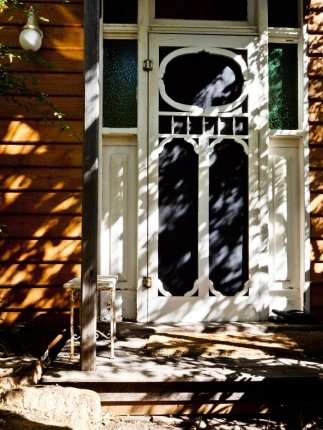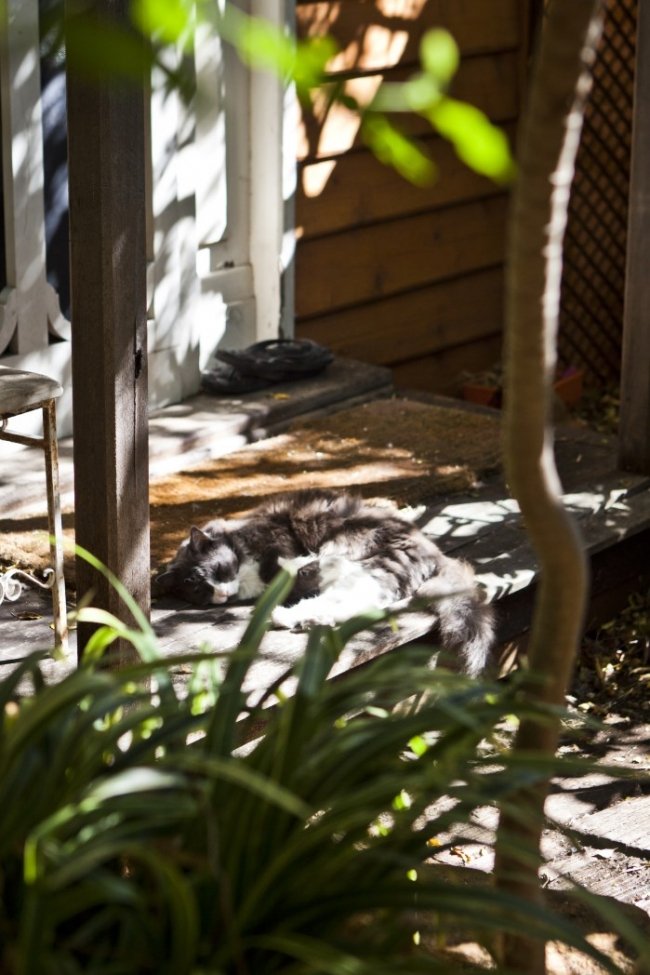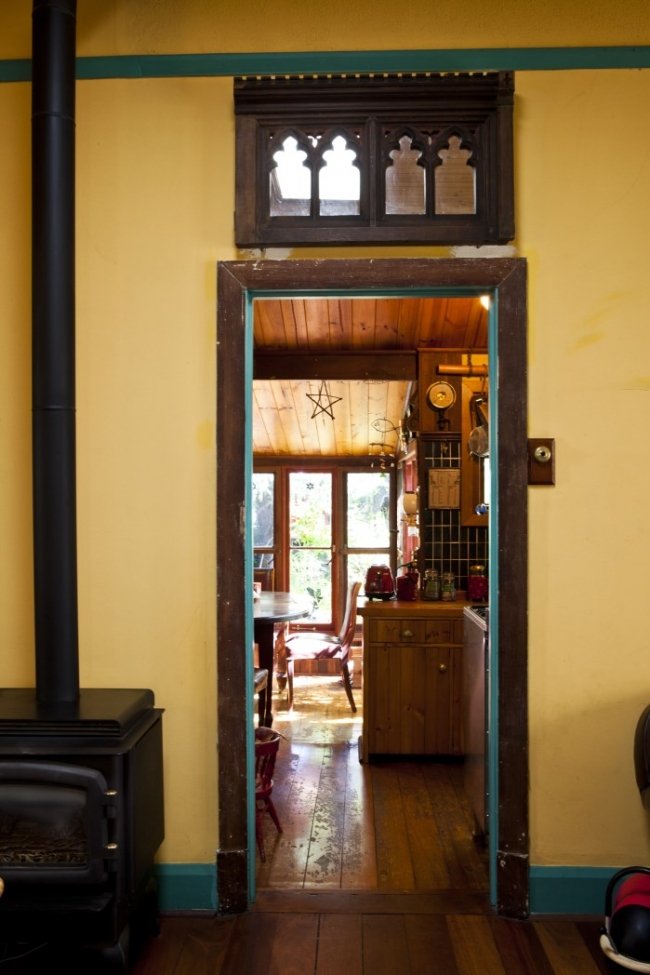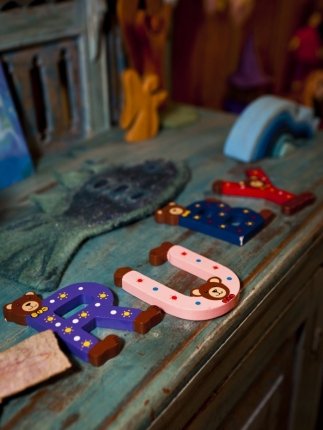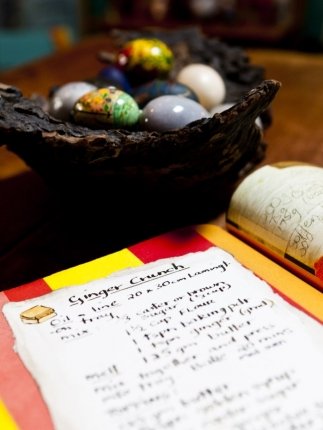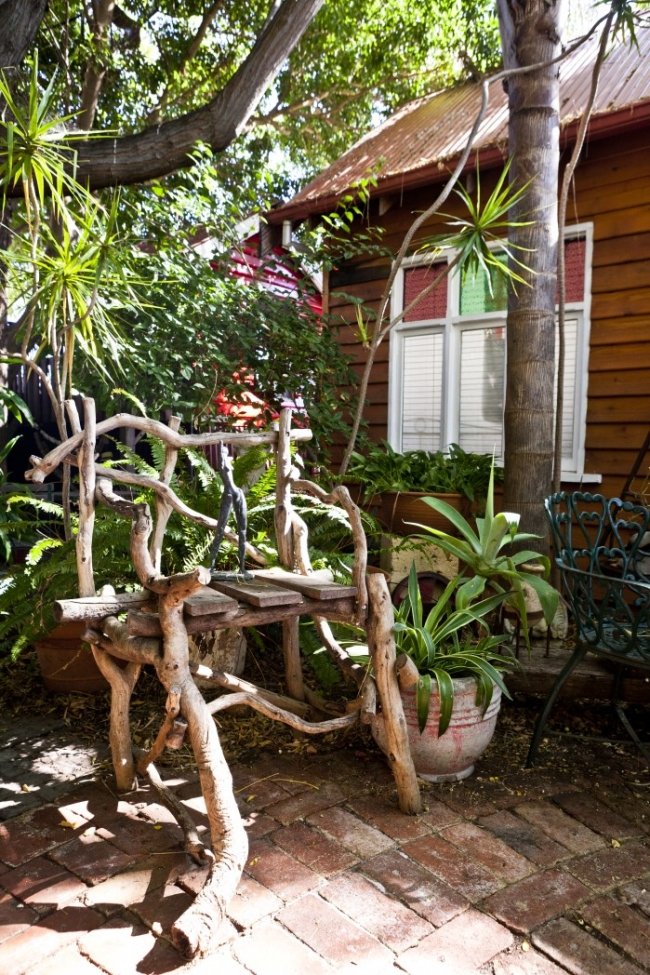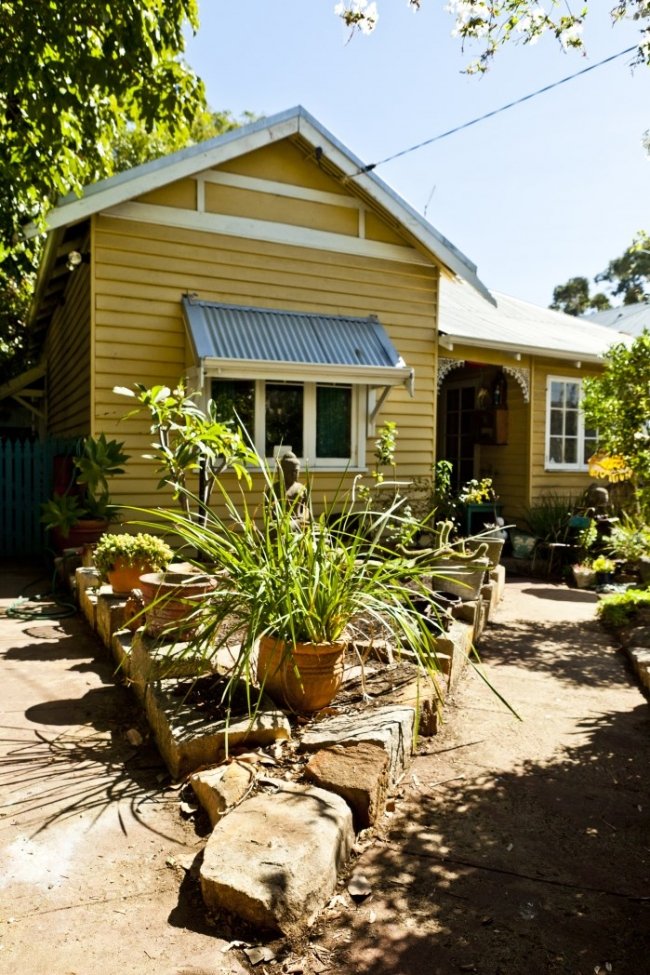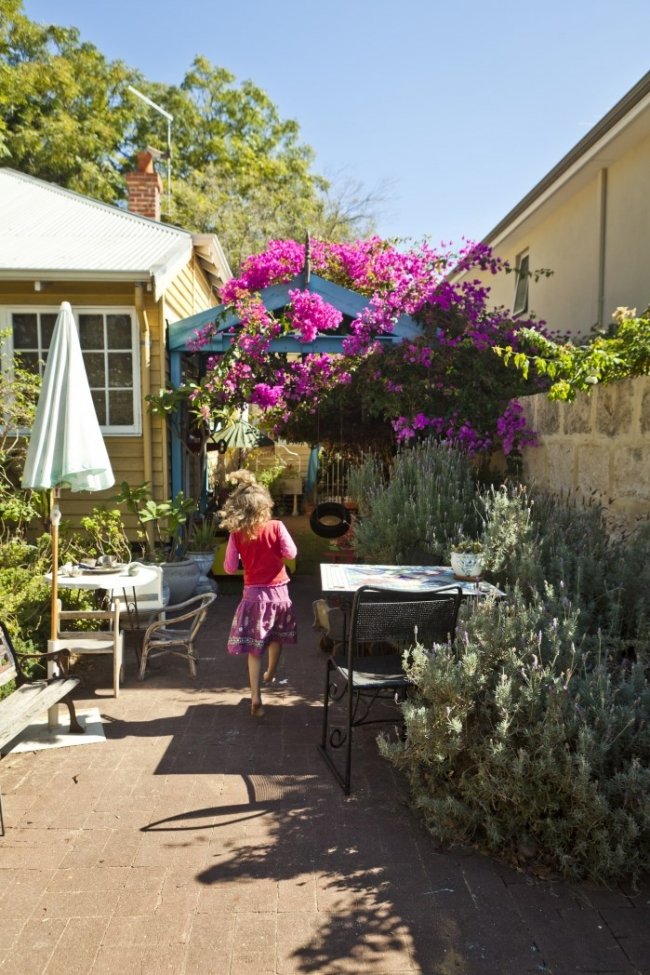 WIN $100 - FROM HBF!
As you all know, I love you guys and how much you support my blog… and so I am excited to announce a little bonus for you today! I have a giveaway for you guys from my friends at HBF, who specialise in home and contents insurance. (A super important thing to have).
All you have to do for your chance to score an easy $100 is leave your full name and a comment below, telling me about what you like most about this story. Competition is open Australia-wide to everyone except my family (that means you, Mum).
Maybe you love the old creaky floorboards, the kitchen table, the greenery. Maybe the French family's cosy cluttered look is not to your own personal taste, but you love their vintage fireplaces, their passion for recycling, or dream of a private little back garden studio like Chris's. Whatever it is, I'd love to hear about it - and maybe you can spend your $100 browsing for your own secondhand treasure for your home. Or maybe you want to buy 20.83 Perth coffees. Winner drawn 10am Monday August 11th.
HOME LOWDOWN
THE OWNERS
Chris and Kim French, who live with their granddaughter Ruby, 4, their West Highland White terrier Griffin and their cat, Sophie
THEIR HOME
A very quirky early 1920s weatherboard cottage with eclectic gardens
LOCATION
Mosman Park, Western Australia
PURCHASED
1980s
FEATURES
Photography studio in the garden, recycled feature, a fake leg in the chimney, recycled elements, a treehouse, three bedrooms, bathroom, lounge room, dining, kitchen, outdoor dunny
PHOTOGRAPHY
The super-talented Heather Robbins, of Red Images Fine Photography, who offers home and family portrait packages