Posted Tuesday, September 30, 2014 in:
Home Envy
Obsessed With
This is a house story that makes me happy. It's about an old, very-loved weatherboard cottage that could have easily been bought by developers and knocked over; its large block of land subdivided. Instead, this 110-year-old house is going to enjoy a new chapter in its life, as a home for a new family in the 21st century. And I feel so chuffed about that, because not only is it such a nice house but it has such a gorgeous back story.
You might have driven past this old farmhouse yourself. It's set in the semi-industrial part of Hamilton Hill where there are still old stables, paddocks and homesteads with horses, despite being only minutes from the heart of Fremantle city. In some parts, you can easily imagine you had stepped back into time to when the area was first widely used for farming, or to the 1920s when the area's prominent racing stables were established. I had driven past this house numerous times and had always noticed it.

Built in the early 1900s, it was the first house on Rockingham Road (then quiet, with horse and carts, now a bustle of cars and trucks). The house was built as a very basic, small two bedroom + sunroom home for a farming family that raised their NINE – yes, nine! - children there.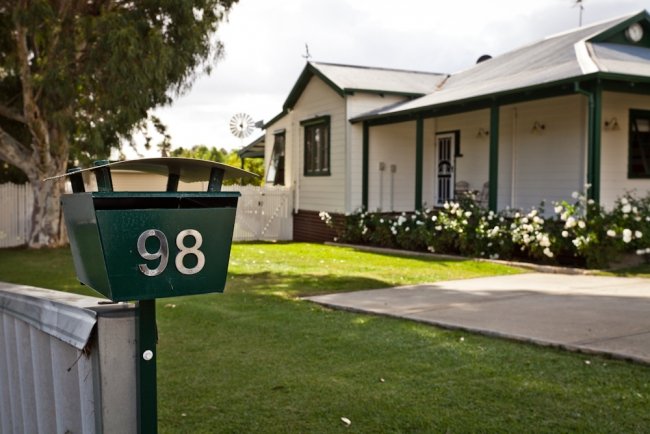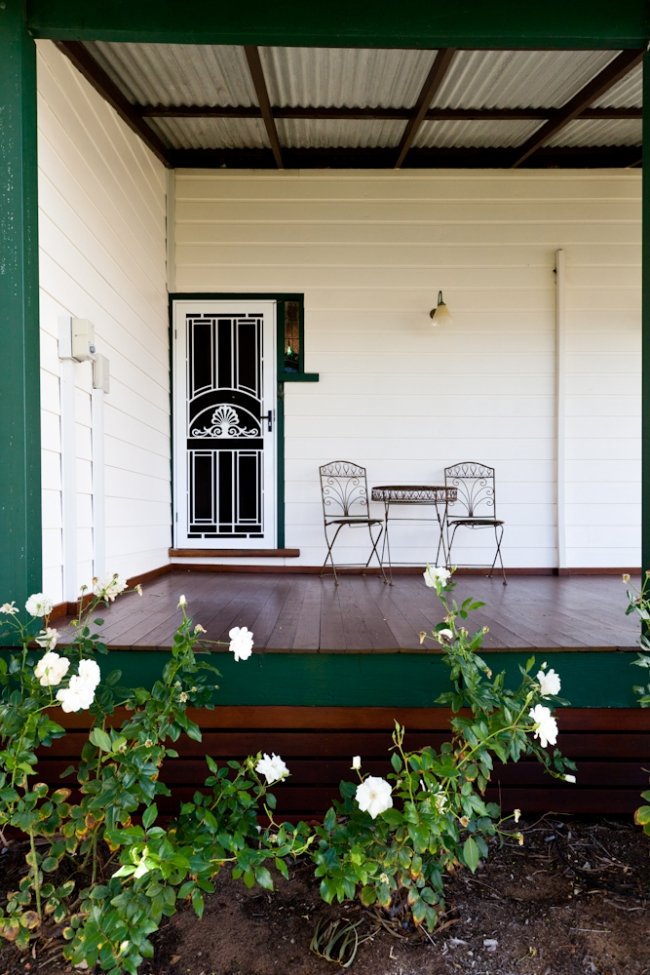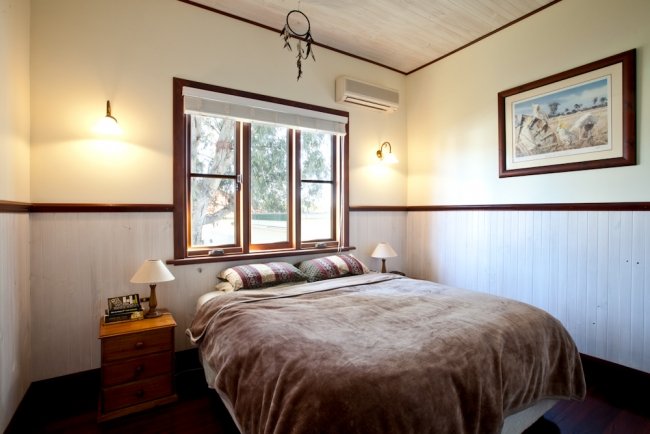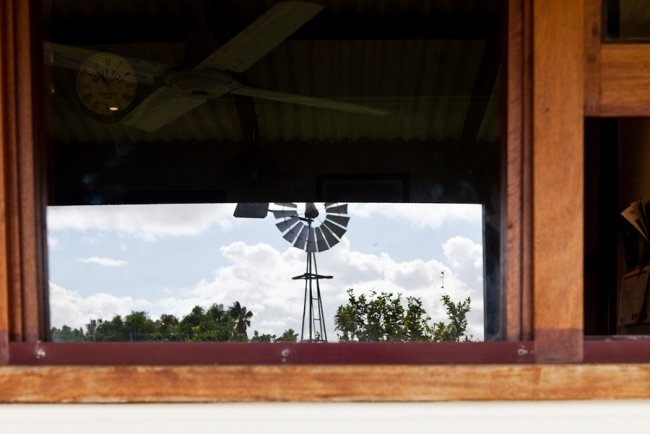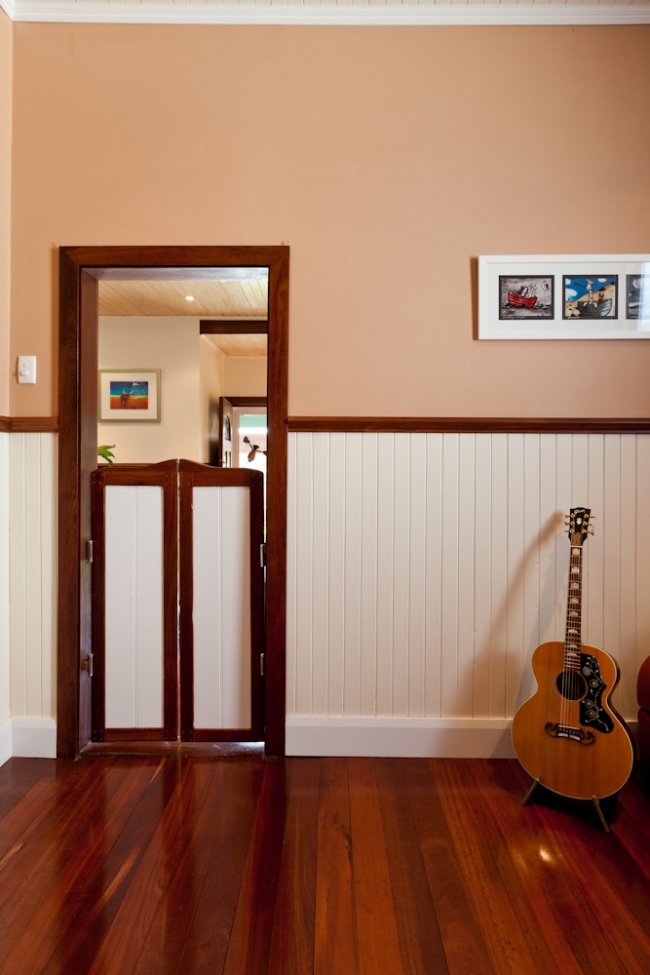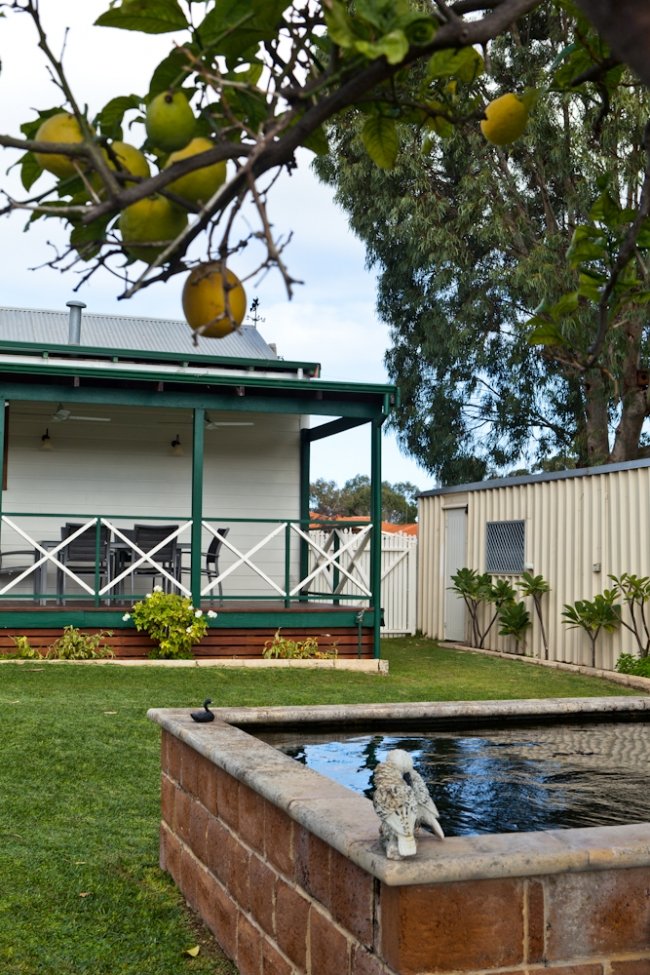 It is a credit to current home owners Paul Davies and his wife Lisa Barlow that the house looks as nice as it does today – it has been spotlessly renovated and is as neat as a pin. Paul bought the house 16 years ago after moving to Perth from his native England. "I thought Australia was going to be like The Sullivans," he laughs. "I used to watch that program as a kid in England. I thought every house in Australia had a veranda and a windmill!"
Now he does have a house with a veranda – and a windmill. It was the first house he even considered buying when he moved to Australia. I come over to chat to see the house, and we sit on the back veranda and look out across the windmill, and the horse stables and paddocks beyond it, and drink coffee and eat biscuits. "I'll make sure we get some good biccies in for your visit," Paul had told me beforehand, and I approve, because good sustenance always helps me come up with my most profound journalistic questions during my interviews, like, "What is your cat's name?" (Kalamazoo).
The house was in very basic condition when Paul bought it, so he set to work carrying out renovations. Sometime after he moved in, he got a visit from a very old lady. She had grown up in the house; one of the daughters of the farmer who had built the house in the 1900s. Her name was Shirley Brown. She was about to go into a nursing home and asked if she could have a last look at her childhood house. Paul says they had a lovely time chatting.
"Shirley told me that only one room, the old kitchen, had electricity and that was the main hub for the family," says Paul. "Shirley's father would sit on the front veranda and wait for the Chinese market gardeners to return from Fremantle. On their return, Shirley and her brothers and sisters would dash to the road, which was a cinder track, and marvel at the horse trotting past pulling the cart with the whole Chinese family fast asleep on the back."
When Shirley was a child, her father employed a young lad to help on the homestead. "She told me all of the kids were scared of him," says Paul. "He kept to himself and slept in the old stone outhouse. It was only years later she realised he was a young digger suffering shell shock from the war." Shirley watched six of her brothers leave the house to fight in the war. They all returned.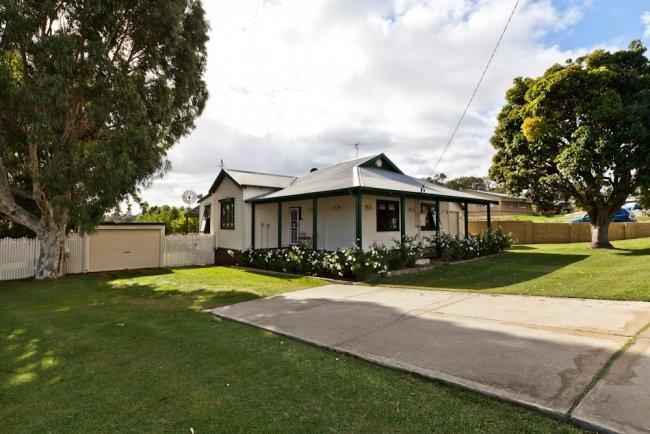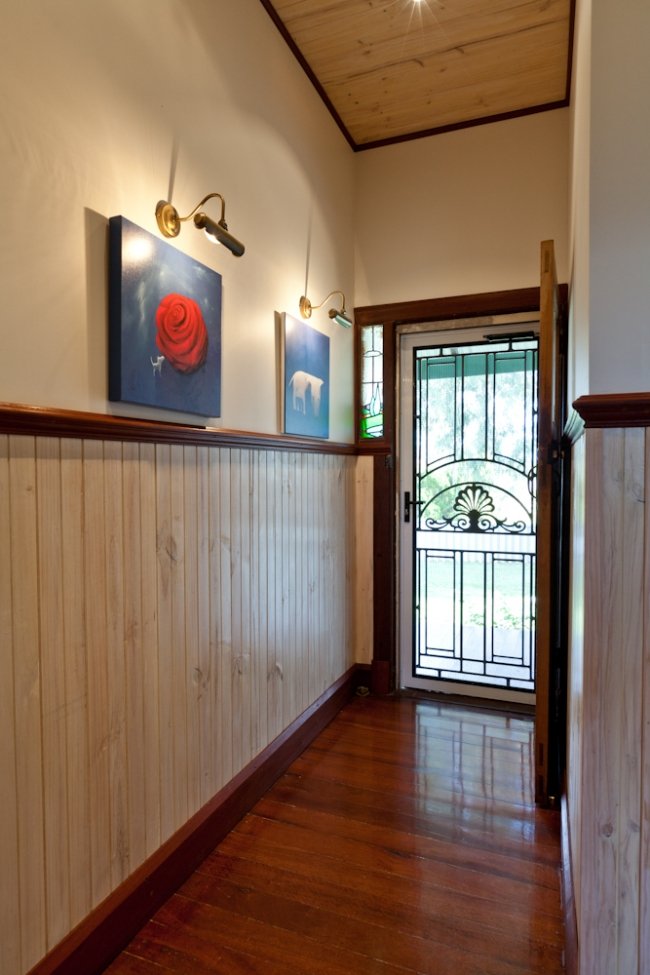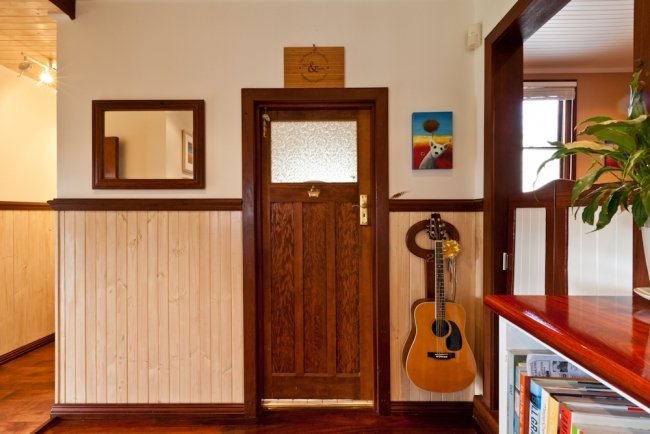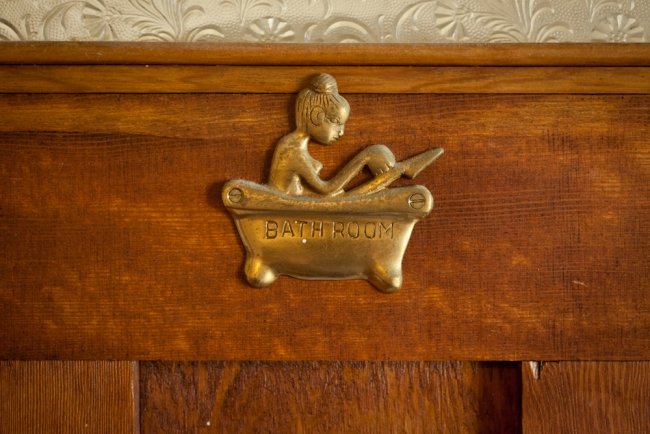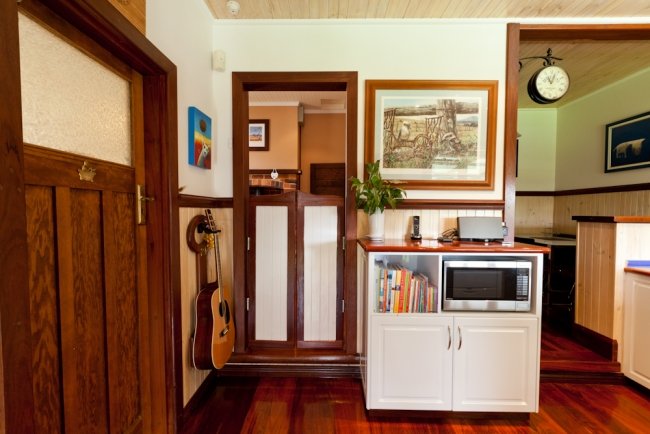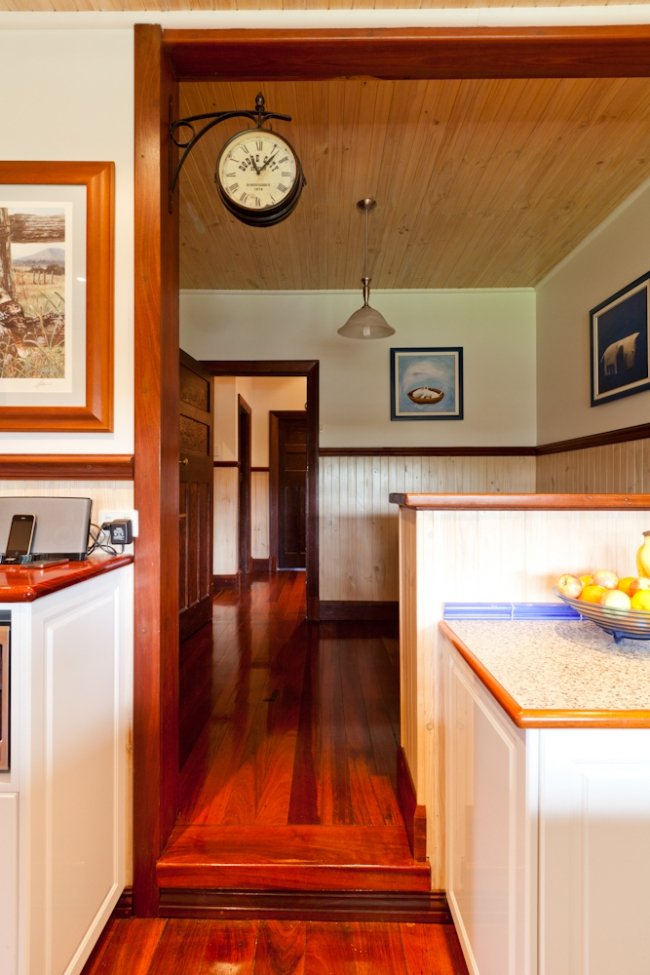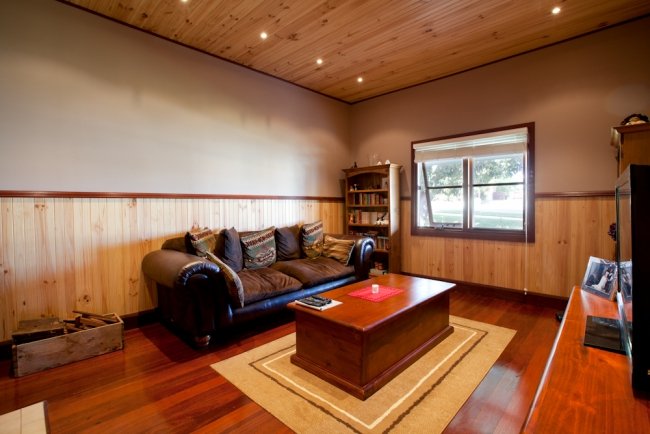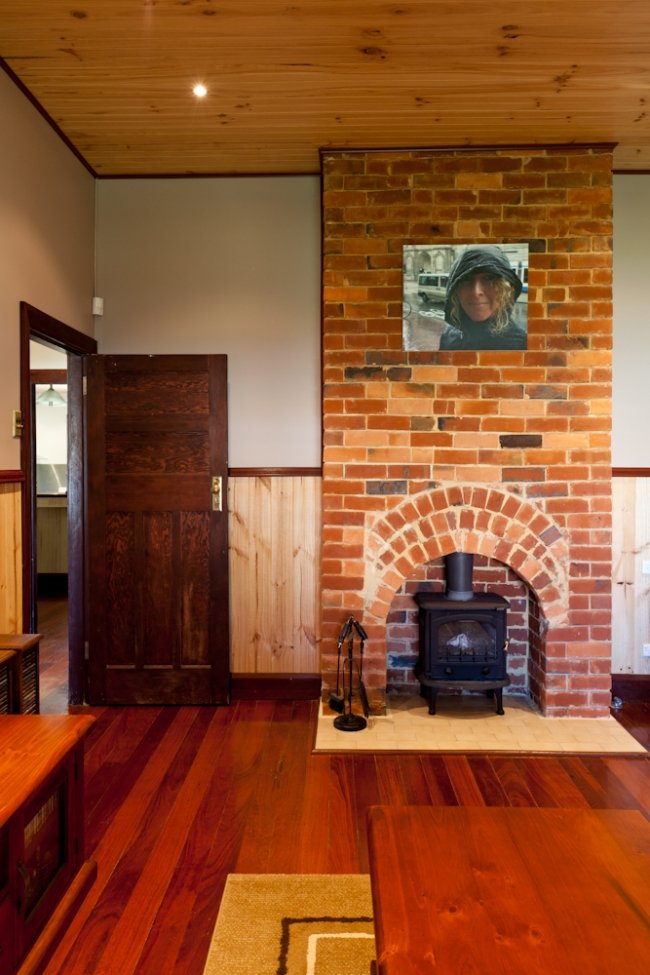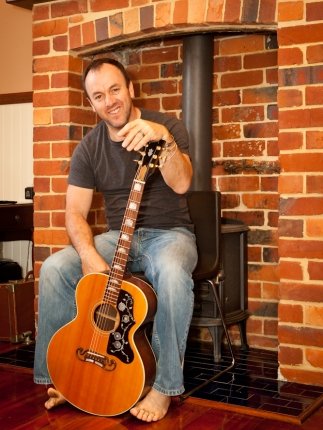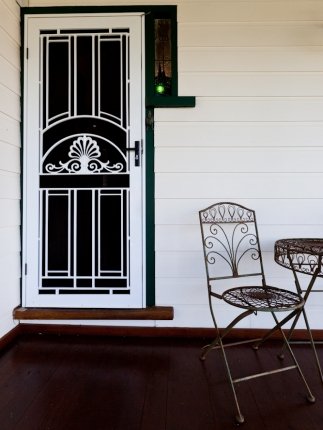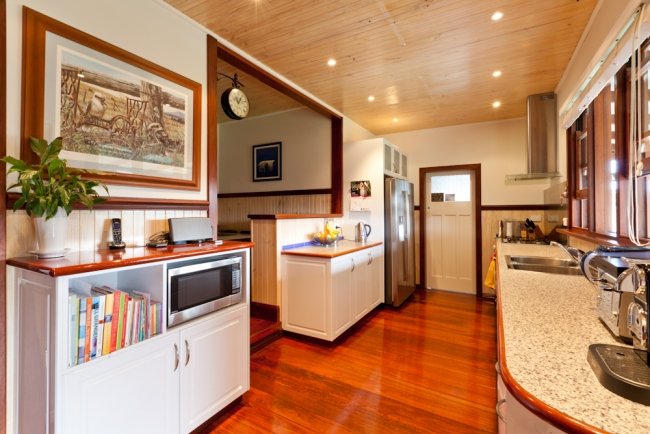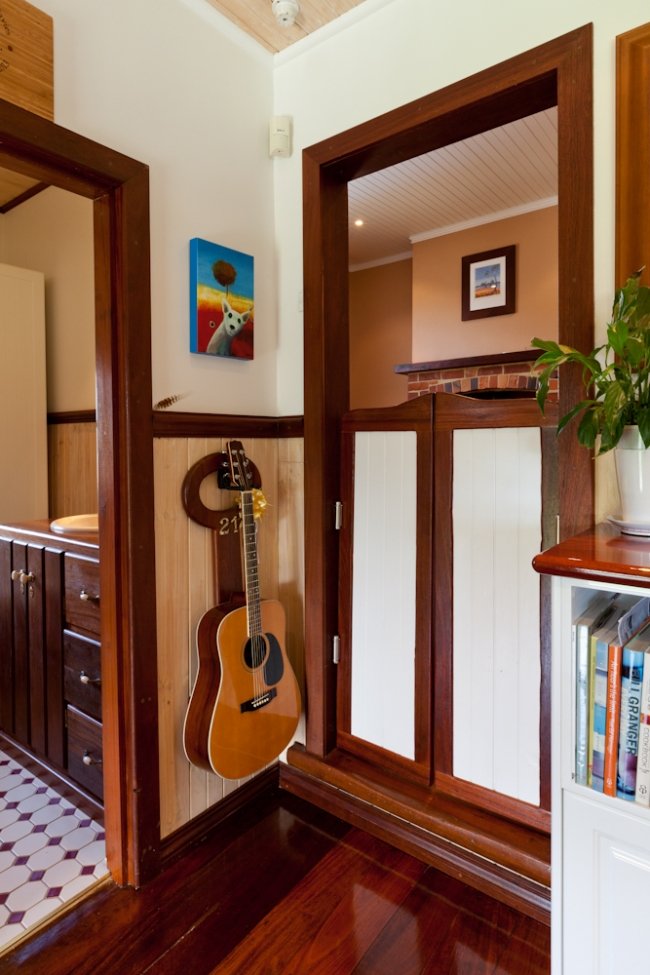 Paul turned the old sunroom into a new kitchen, and the former kitchen became a lounge. The back step from the old kitchen has clearly been well-used, and when she saw it Shirley smiled. "The old jarrah doorstep is worn down somewhat now," he says. "In seeing it, Shirley laughed and said, 'It's seen some knickers in its time!'"
Paul and Lisa (and June) have done a lovely job of restoring and looking after the house. Like it was kept long ago when it was a homestead, Paul and Lisa keep it spotlessly neat and tidy and furnished simply. It has such a nice feel to it, and is so comfortable and homey. Despite the busy traffic on Rockingham Road, it is so peaceful inside. Native birds constantly visit for a feed on the veranda and a drink from the pond. Paul and Lisa have loved living there. "The Olympic torch came past the house in 2000," says Paul. "I got off work and came home just in time to grab my camera and get a photo of the torch being carried past with the house in the background."
Eventually Paul and Lisa felt the itch to get their hands stuck into another renovation project, and recently decided to put the house on the market. They hoped the cottage would be bought by someone who loved it for what it was. But Paul's real estate agent, a lover of old houses himself, warned them that with the 1164sqm block and subdividing opportunities the property would likely attract developers. And as the house is not on the heritage register, Paul knew there would be nothing to stop a developer knocking the house down if they wished. When I met with him, the house was still on the market. "It would be lovely if a family bought it to be their home – the garden would be great for kids," he tells me. I cross my fingers too. It would be sad if a house like this, so lovingly looked after and sweet, is just knocked away. Australia is not a very old country, and I think we should value the old, quaint character houses that we have more, rather than consantly knocking them down. Of course I know that the character houses of today were once brand-new houses themselves - I just think that it is sad that we constantly raze the old to make way for new.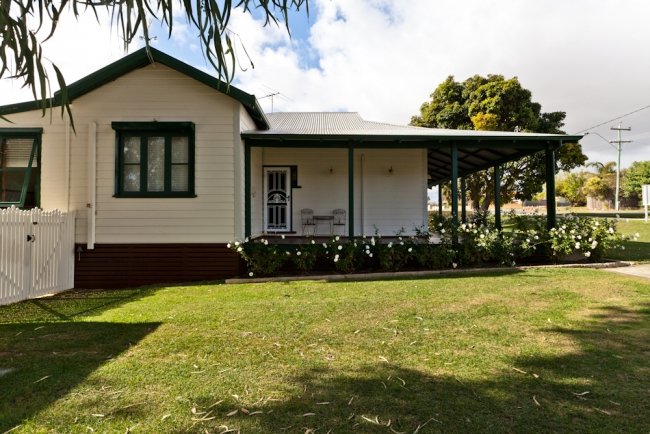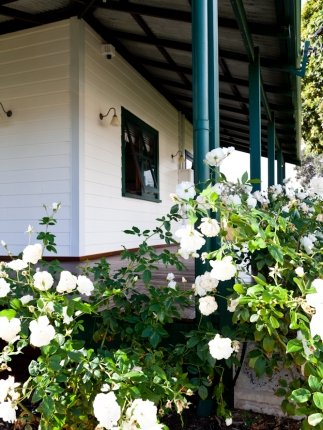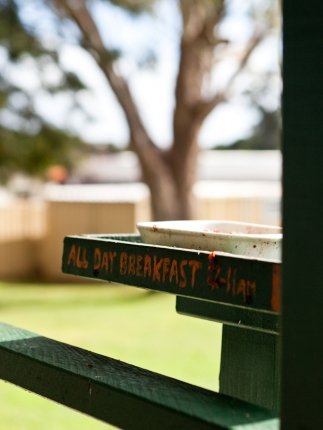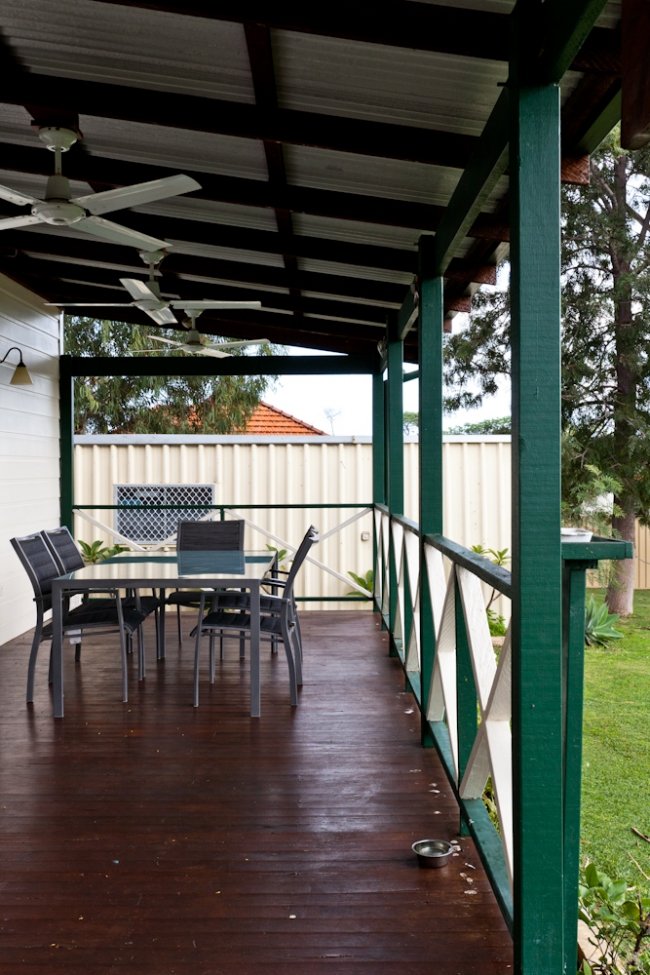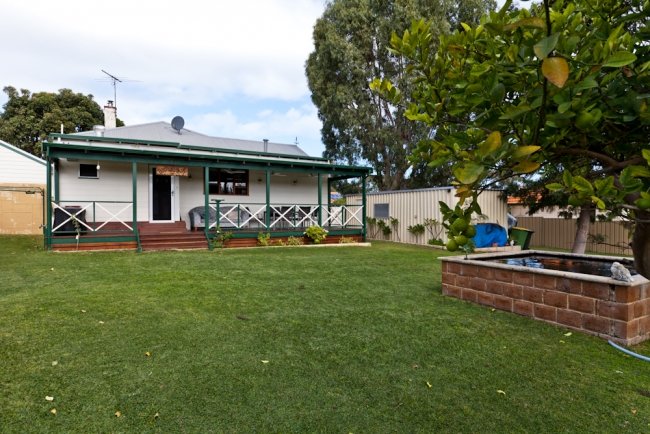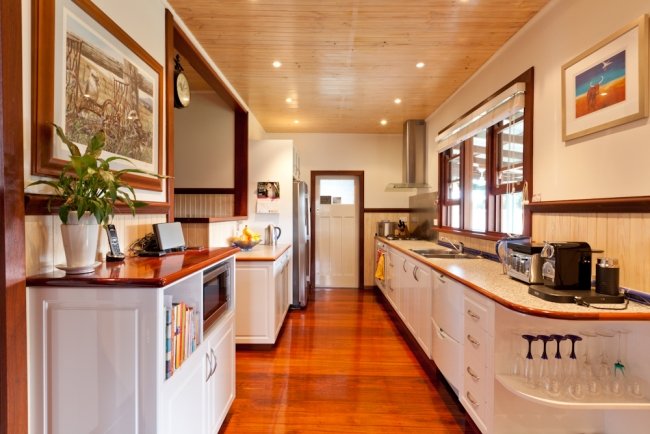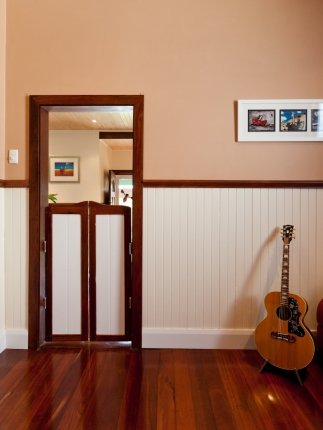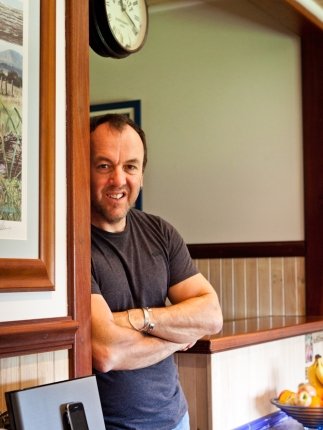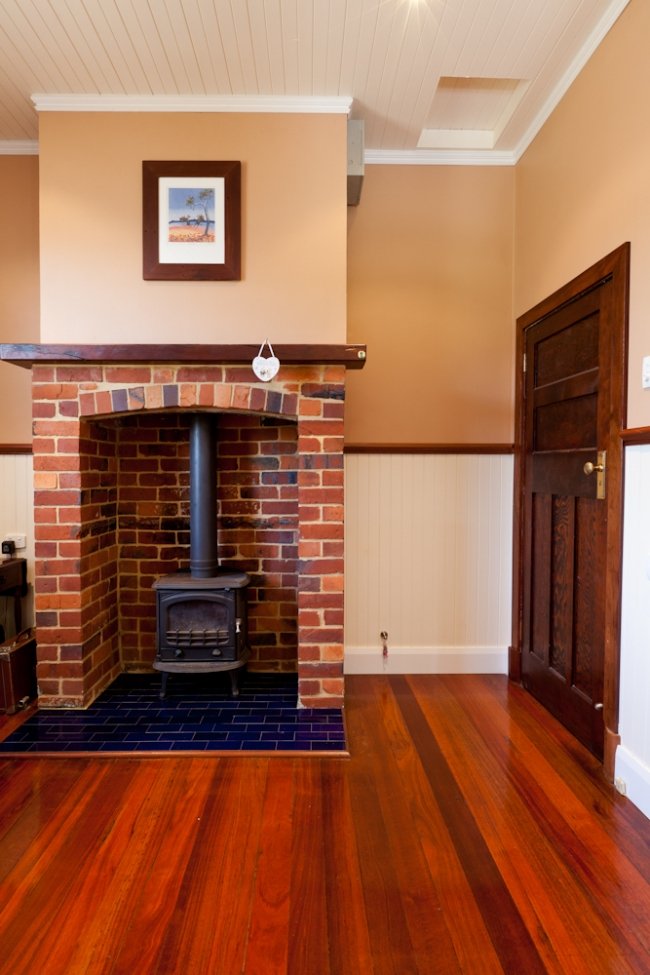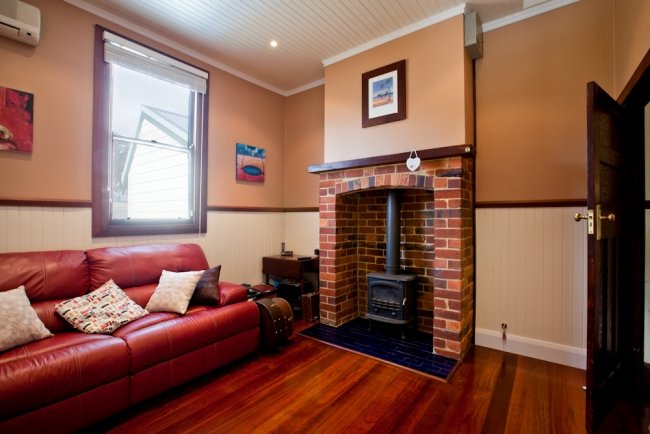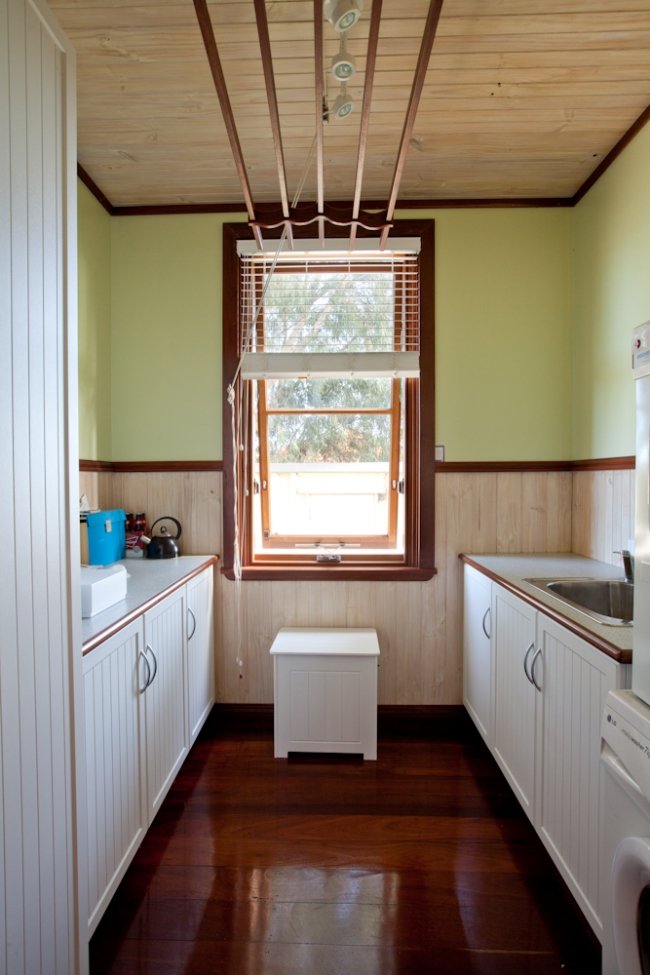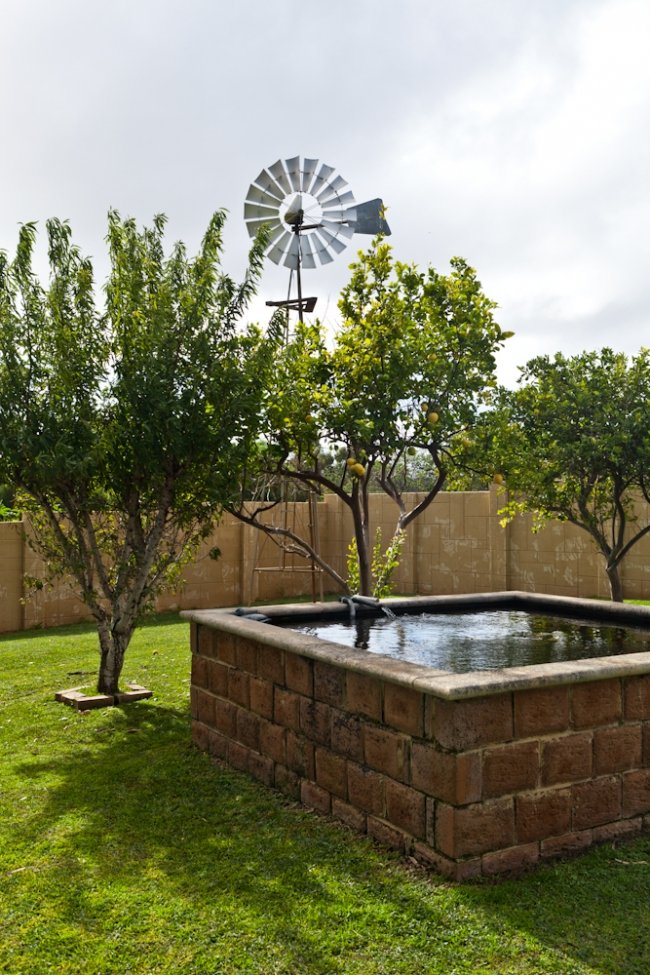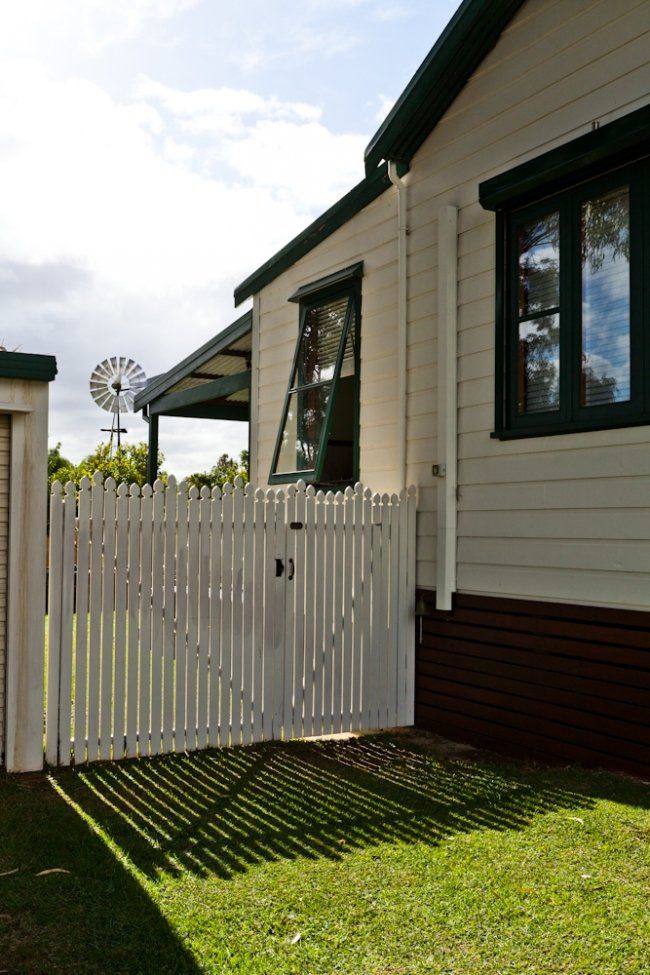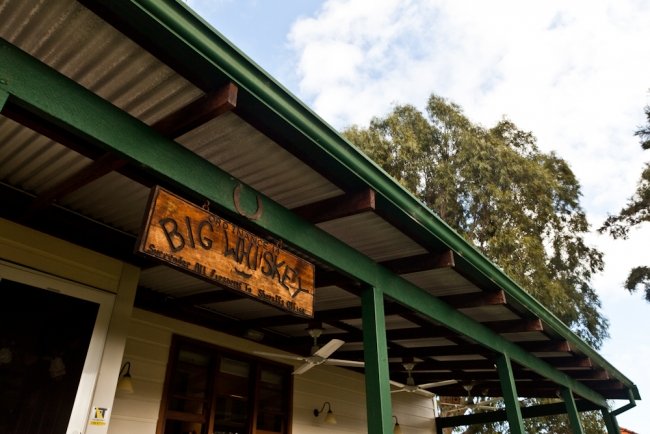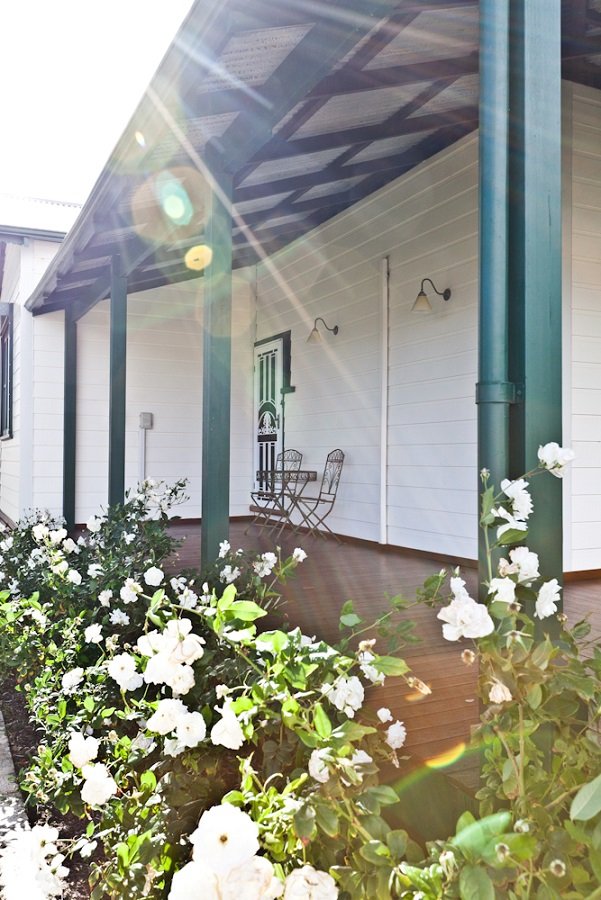 On the positive, Paul and Lisa were happy to wait for a while in hope of getting a buyer who will love the house and its big yard as is. And as it turns out, they didn't have long to wait. A week after I visit, Paul calls me to tell me they have gotten an offer – from a family, who thought the house and its big gardens would be wonderful for their kids! They will take over the house in about six months; after being more than happy to give Paul and Lisa time to start on their next renovation project. I can tell Paul loves the house, but he also tries not to feel too attached to it. "It's just a house - I know it's just a house," says Paul, "but this house has a lot of history. And I'm sure it's got plenty more ahead of it."
I think it's really nice, too, that the house will now have another chapter in its life. "When June and Shirley left, Shirley said to June, 'Keep an eye on my house for me,'" says Paul. With this little house now going to another family, I think Shirley would be quite happy. Maya x

Have you ever felt sad about an old house being knocked down? Do you think it is a pity when old character houses are knocked down for new housing developments? Or do you think it is a vital part of a city's progress and growth? And most serious thinking time question of all; would you have nine kids in a two bedder?