Posted Monday, September 30, 2013 in:
Obsessed With
Home Envy
When I saw the 'before' photos of this home makeover, I thought, I have seen this house before - a thousand times. It's the exact same Perth house you see in a hundred realestate.com listings every week. It's nice and new, and clean and shiny. The lines are clean, the colours are neutral and inoffensive and beige. There's no renovating work to be done, nothing to be fixed. It's the house a lot of people dream of having. And there's nothing WRONG with this house per se – but without the right interior decoration, it lacks layers and interest and warmth.
So fixing that was interior designer Alana Willis's job when she was called in to give this large, two-storey, four bedroom, three bathroom Wembley house a warm, elegant feel by its new owners, who had recently bought the nearly-two-year-old Perth house but were still living over east. And Alana has done a beautiful job!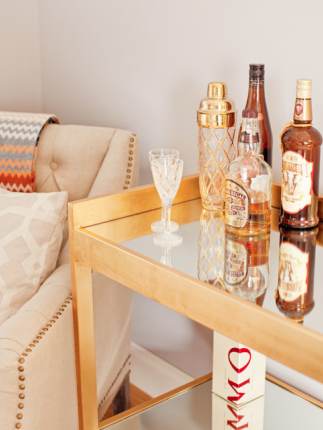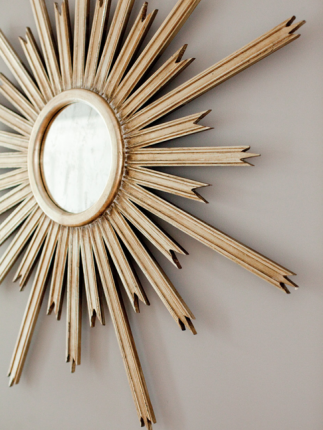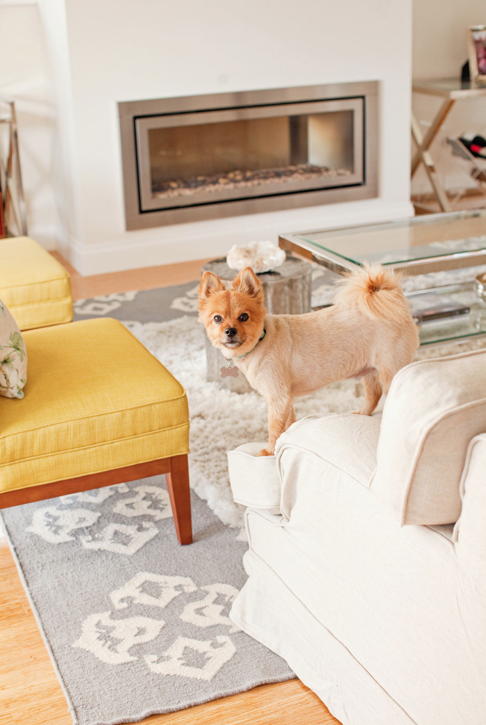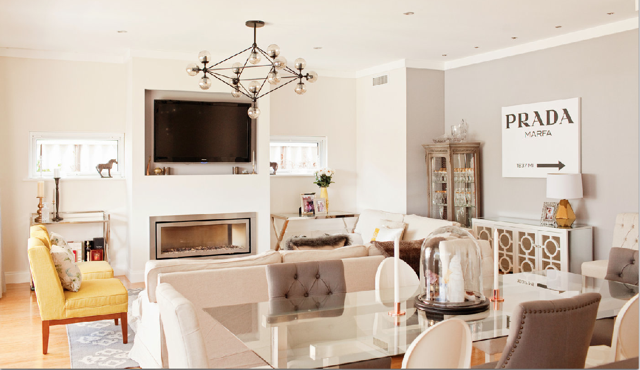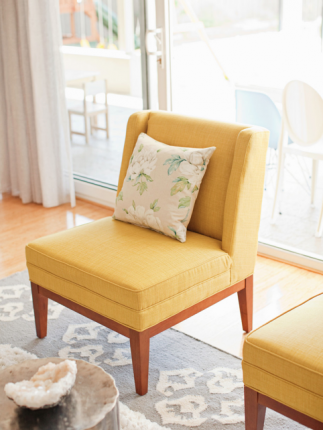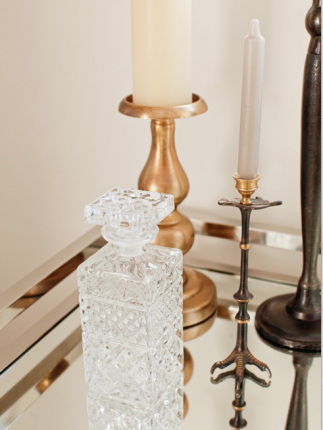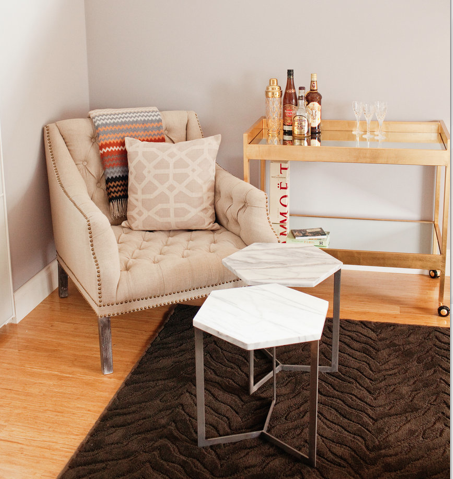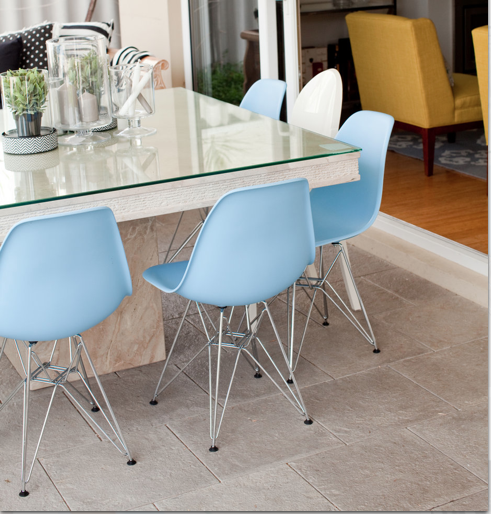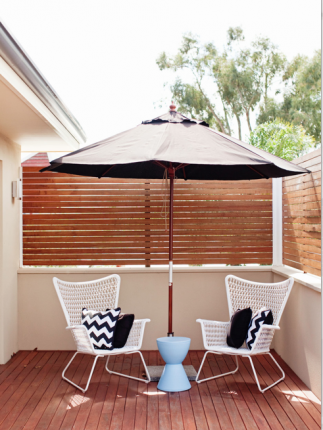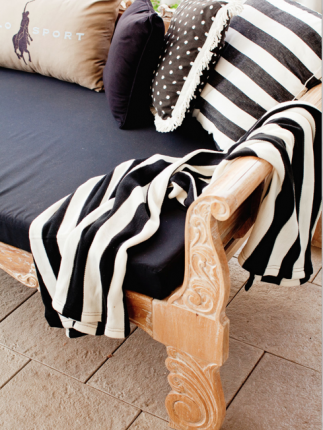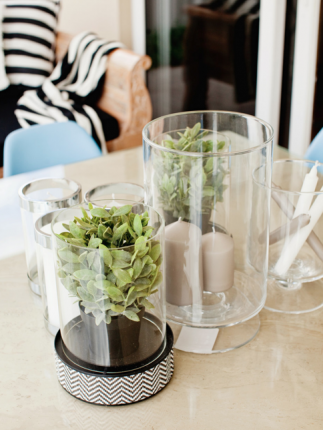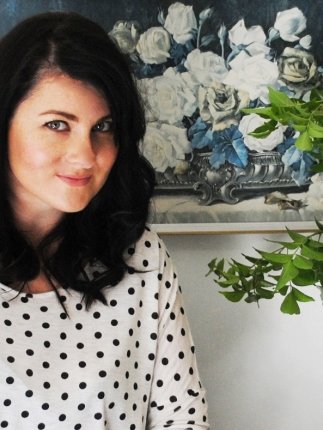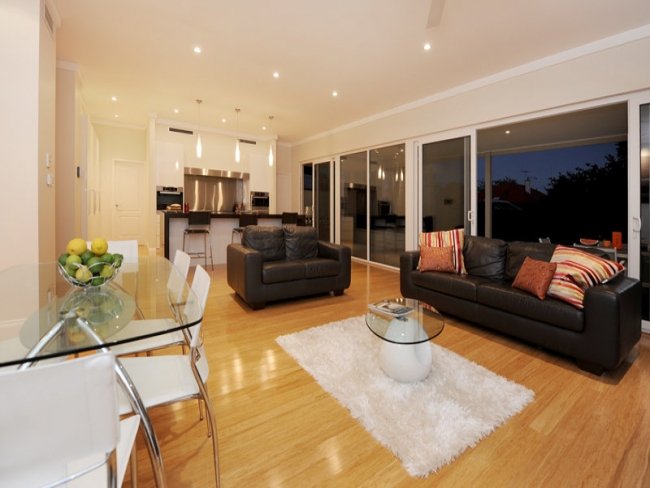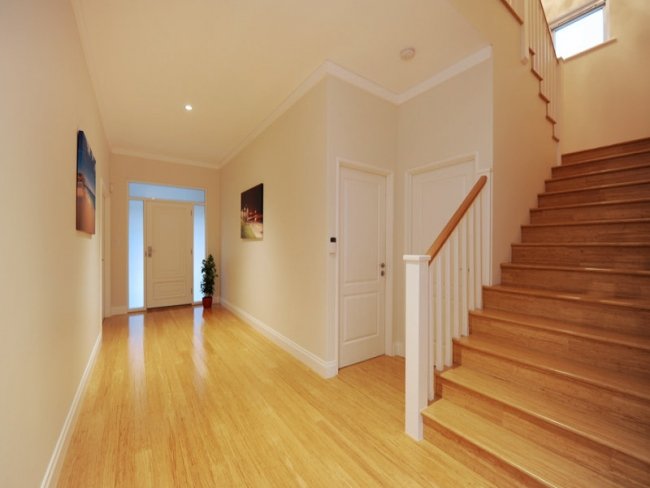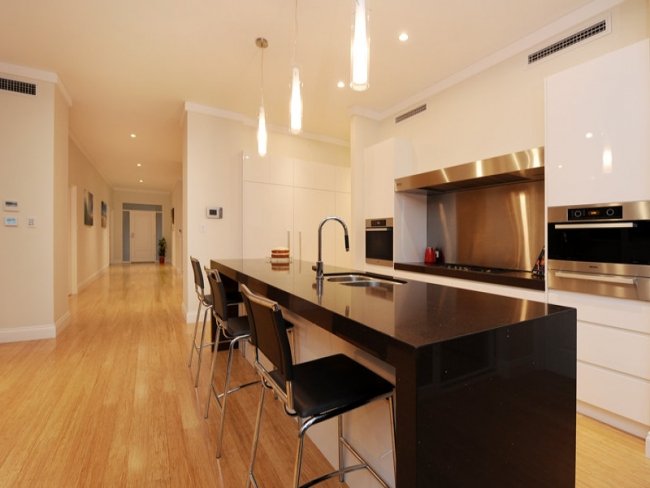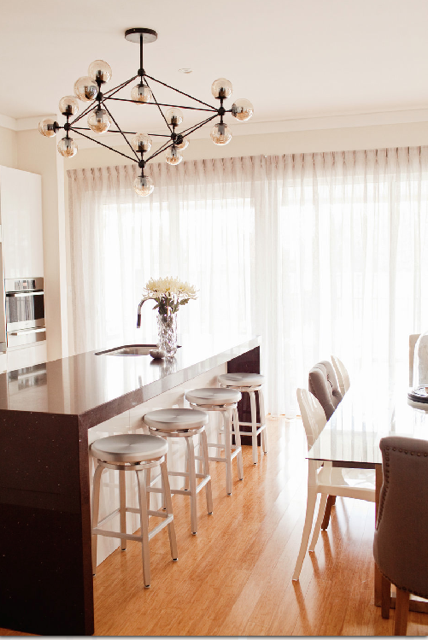 "My client asked me to walk through the vacant house to get the vibe, as she was still living in Sydney at the time of purchase," says Alana, who says this gave her tons of freedom to work on the project.
"On first impression, the shell was unfinished but had great bones. There were drapes in some rooms, but not all. It was begging for paint, art and life! As I walked through the house, I realised that it was going to be a bigger job than I had expected. It ended up being my biggest project so far!"
"The brief was best described as casual sophistication that would also be liveable for the owners' two young kids and Napoleon the Pomeranian. They wanted a glamorous but friendly look, and I was to purchase all the art, decorative accessories and furniture pieces required to fill the space. Even the front security door had to be designed! All this in a two and a half month deadline, as this was when the family of five (including Napoleon) was flying over to move straight in."
I'm always interested in learning how an interior designer works so I ask Alana about this. She says after seeing a space, she creates a concept with pieces she has selected for the look. "Here it was a mix of super cool classics, warm metallics, patterned textures and traditional notes of greys, linens and whites," she says. "As soon as I pulled the items, it felt warm and special."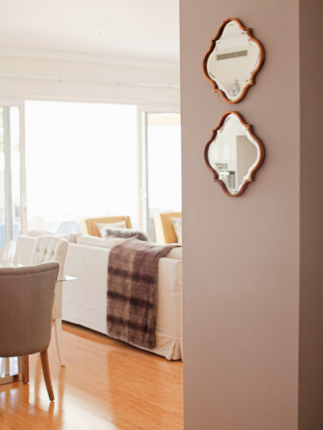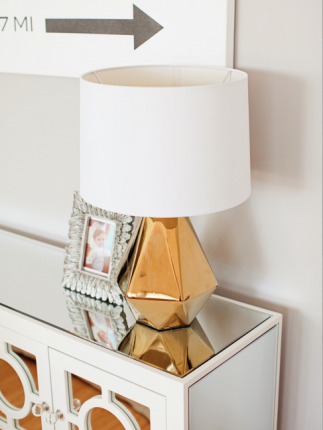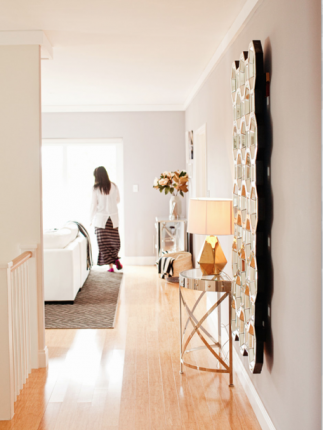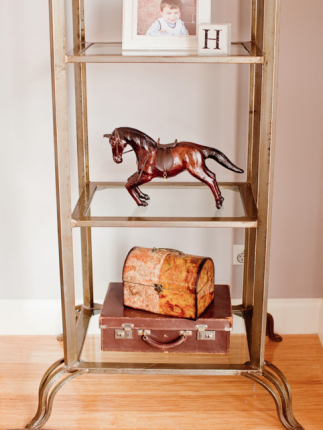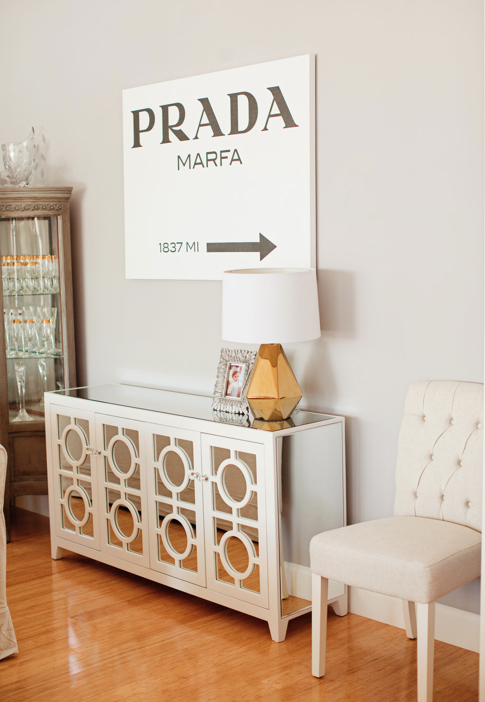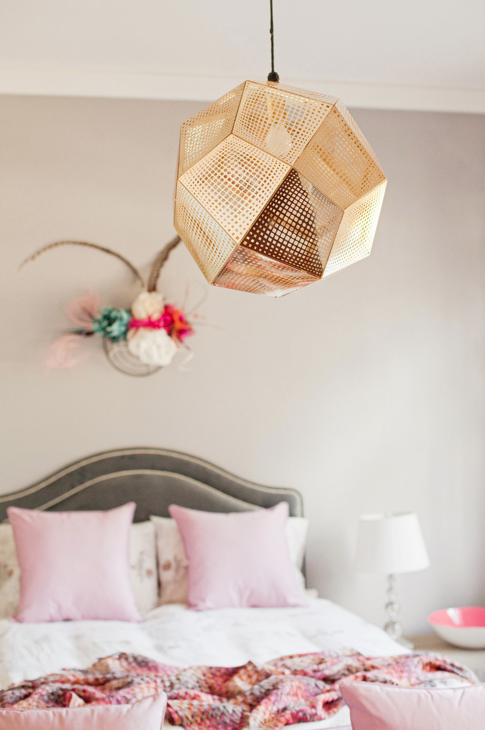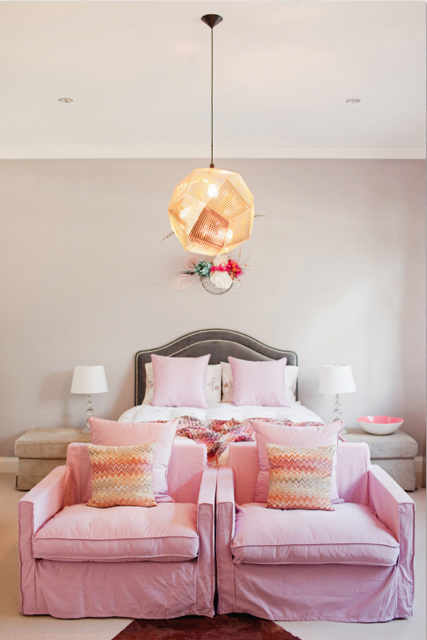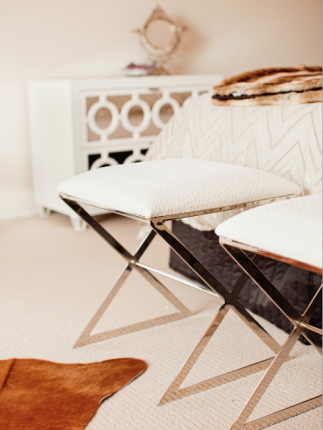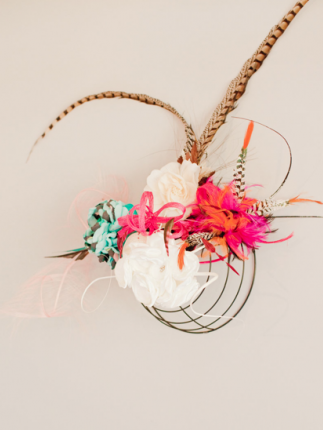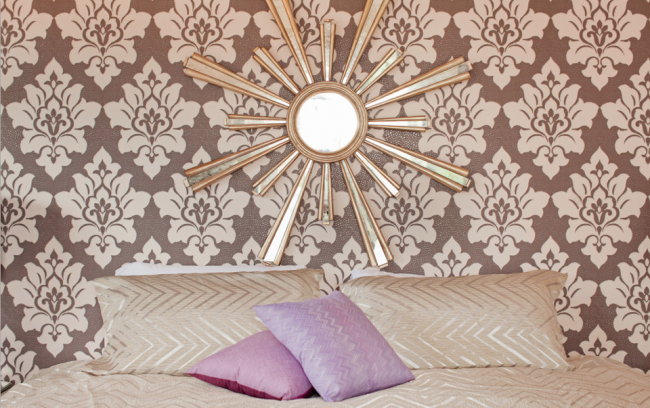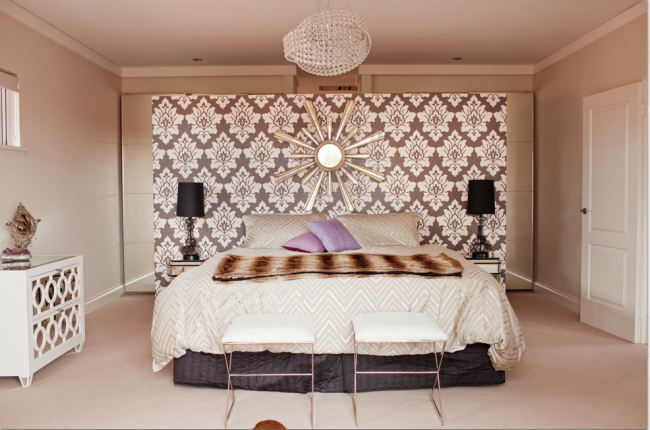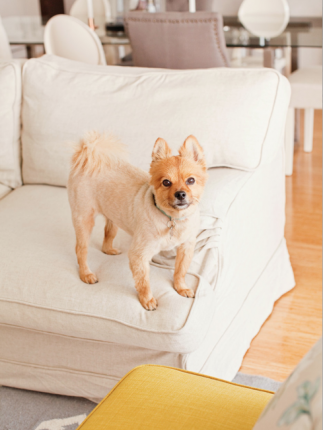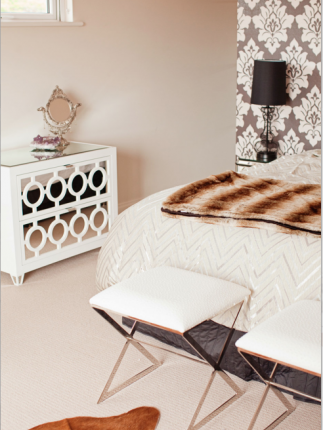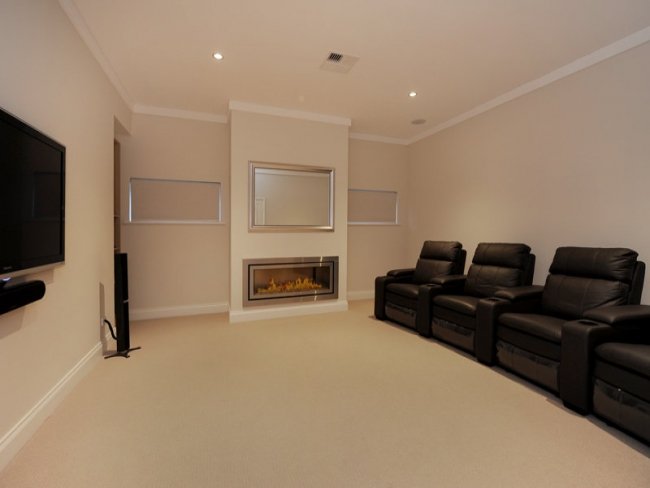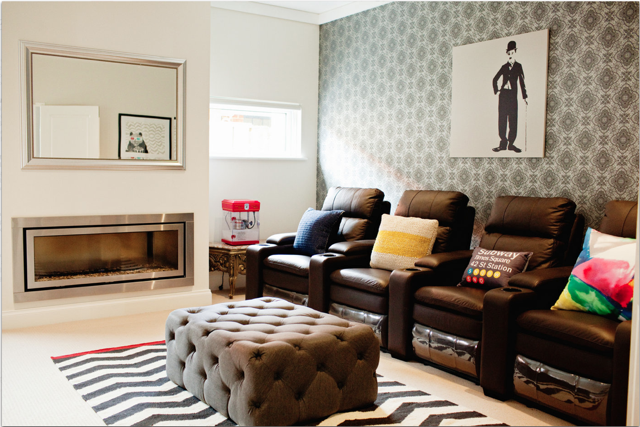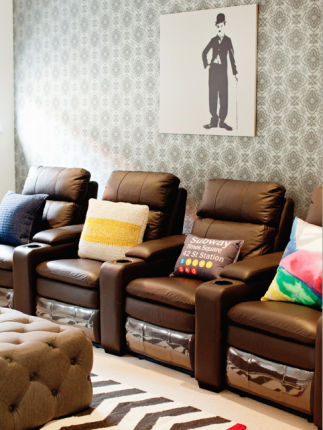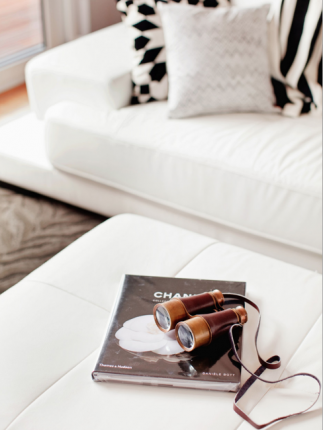 The owners loved Alana's ideas immediately and she hit the ground running, finding out what was logistically possible in the time frame. "There were also the custom made dining table and Perspex wine racks to be made which left no time for error! I was always on the phone, online and shopping locally to pull the best and most interesting pieces.
"As with all projects, there were hiccups, like a delay in the painting being finished. This in turn delayed other factors like having the beautiful art hung on the walls and the sheer linen curtains put up. I think I lost five kilos in stress, unsure if it was going to come together in time! Especially since I was covering it all, from being on site every day to picking up deliveries, looking after my own two kids and adapting to whatever challenge was thrown my way. That included mucking in with the unpackers to get everything in before my clients' arrival.
"It literally came down to the wire, with me putting framed photos on the walls when my clients arrived, fresh off the plane to walk into their new home. It was an amazing way to deliver the finished project and they were thrilled with the results. I was so lucky to have a client that really understood how much time and effort went into it, even though she didn't know about the hiccups along the way!" Maya x

You can get in touch with Alana of Alana Willis Style through her website or you can follow her interior design adventures on Instagram or Facebook like I do! Photos by Angela Higgins.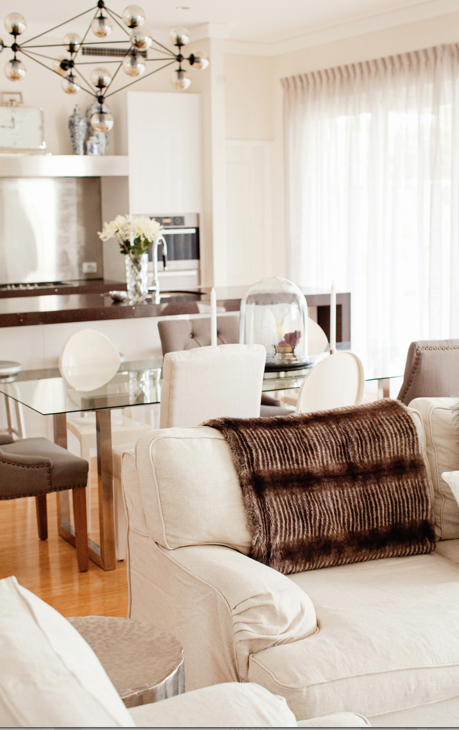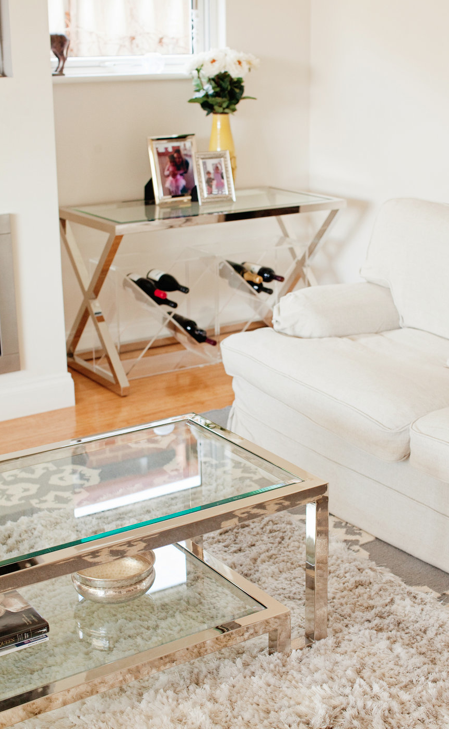 GET THE LOOK: WARM GLAMOUR

Interior designer Alana Willis shares her styling tips.
Don't be afraid of colour. Find out what colours make you feel good inside. The lemongrass chairs I used really pump up the warmth and contrasted perfectly against the linens and greys.
Find pieces that fit the genre at vintage stores. I found beautiful metallic items in antique shops, op shops and markets that added so much depth and character to the glamorous look.
Make it comfortable. If you're going to live there, you want to be able to curl up with a book. Stiff leathers and hard seating is not fun!
Don't go over budget. You'll hate living with it if you can't afford it.