Posted Monday, September 23, 2013 in:
Home Envy
People sometimes ask me if I get really jealous all the time "looking at all those beautiful homes". I do get pangs of envy! But it's never to the point where I come home to The Crap Shack and actually feel teary. Unless it is one of those times where I realise I have shrunken half my clothes in the dryer again. But that is not really related.
Usually when I learn how hard many people work to get their dream house and how long it takes them to get there, any feelings of jealousy disappear. Mostly I just feel happy that nice people have such a great house that makes them feel good. This is one of those stories.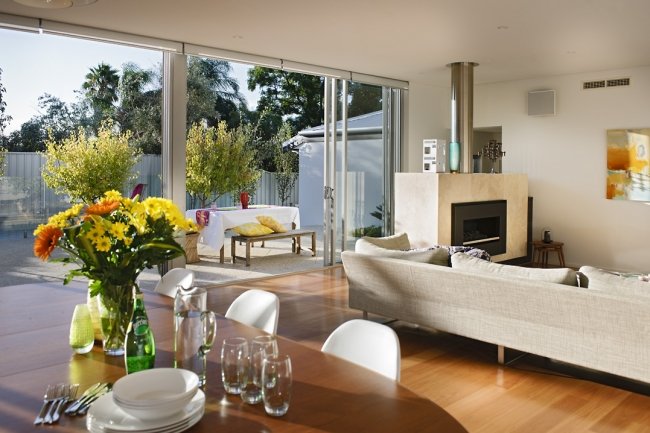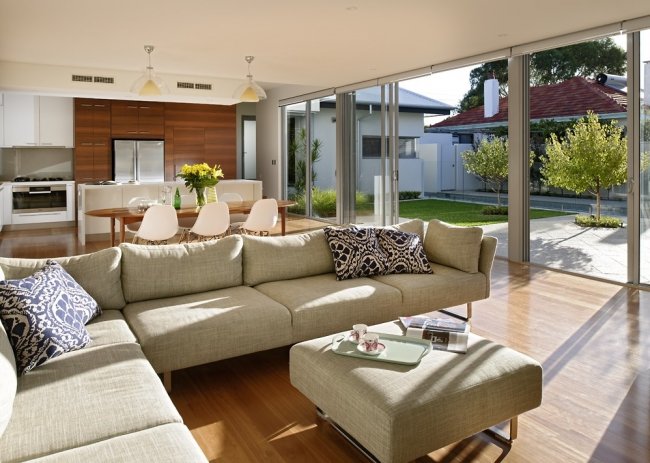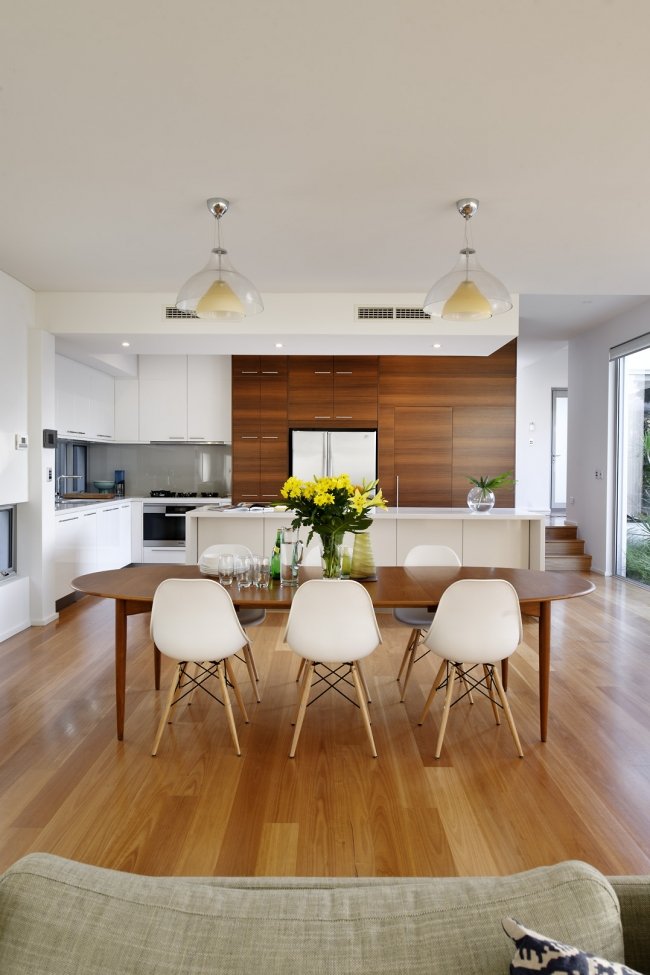 This house just feels so comfortable and relaxing the moment you walk in the door, the kind of house where if no-one is home you feel like you could put on music really loudly and thick fluffy socks and slide around on the floor and then relax and read a book like a normal person. Isn't it beautiful?
I first saw it for work and although I usually gravitate towards older rather than new contemporary homes, it always stuck in my mind – and when I asked if I could share their house on House Nerd, builders Cambuild and owners Tracy Clarke and Matt Brown very happily obliged. Tracy and Matt bought their block of land back in 2003 as first-time home buyers - and are proof that endless patience, waiting and saving can definitely pay off when it comes to building .
"When we first started looking for a house we struggled to find anything in the areas we wanted that we liked and that was in our budget," reveals Tracy. "It was my brother who suggested we look here and so one day we came down and drove up and down the streets to get a feel for the suburb and when we came across a place for sale we rang the agent."
The agent met Tracy and Matt at the house an hour later – but they weren't too keen on the house, a poky, dark and shabby 1950s home.
"My brother was working nearby and I rang him up to see if he could come and have a look," says Tracy. "It was obvious from the first viewing that this property was a redevelopment project as the house was in pretty bad shape, but we were both nervous first-time buyers and having my brother, who was working as a building supervisor at the time, check it over and tell us that it was a definite knock over with the majority of the value tied up in the land and not the house calmed us - a bit! So we put in an offer." That was Christmas 2003 and they settled in early 2004.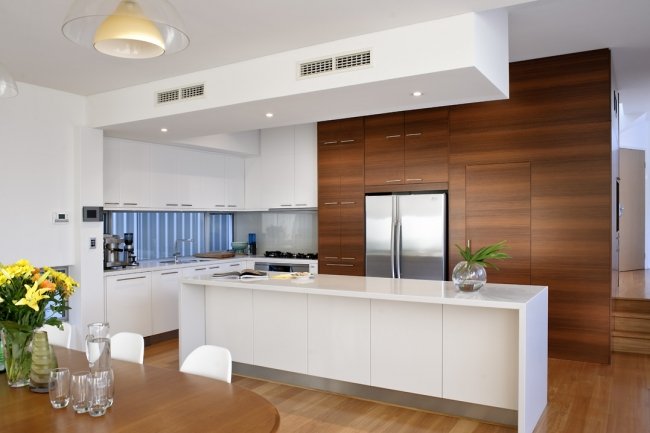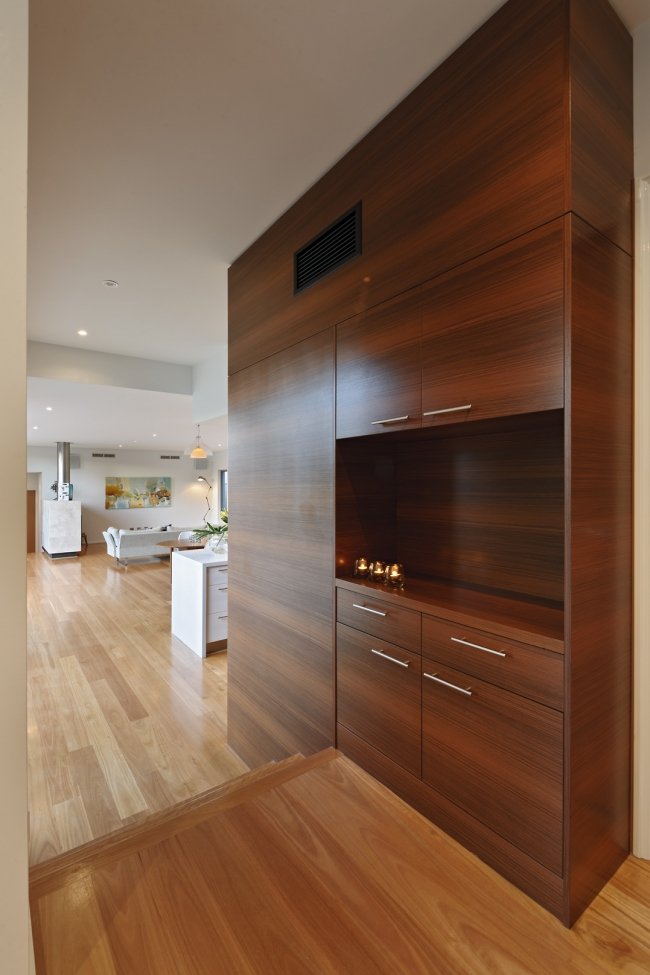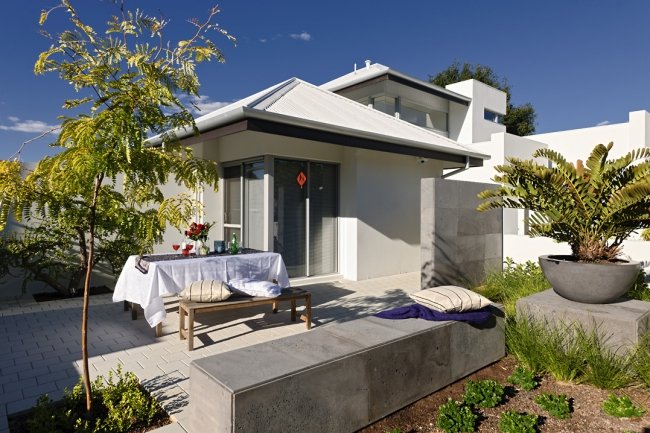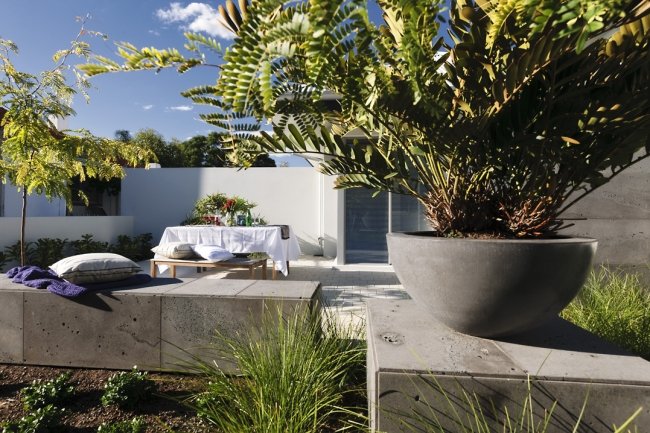 From first-time buyers Tracy and Matt became first-time builders. "The idea of designing and building a house with an architect was always something we wanted to do, we just didn't know if that was a reality," says Tracy. "My brother had worked on a few projects for the architect John Lewis and so we decided it was worth exploring this as an option." They looked at some examples of his work – and fell in love with it.
But then they had to play the waiting game. "Once the design process was finished we were about to go out to tender when the building industry in Perth went (for lack of a better word) mental with no signs of slowing down," says Tracy. "Prices went through the roof and good tradesmen were in short supply so we made the difficult decision to hold off." So Tracy and Matt lived for years in the dark, tiny 1950s house.
Finally it was time to build and Tracy and Matt approached building company Cambuild to create their dream house. The old house was knocked down in 2008 and the new house took 18 months to build, finished in April 2010. But there were still a few touches. "When we first moved in we just made do with what we had, as we had to first fit the carpets, blinds and built-in robes, then we switched our focus to the garden as we wanted the structure of the house and garden to look and feel complete," says Tracy. Then they slowly started accumulating special new pieces of furniture, with several gorgeous vintage pieces.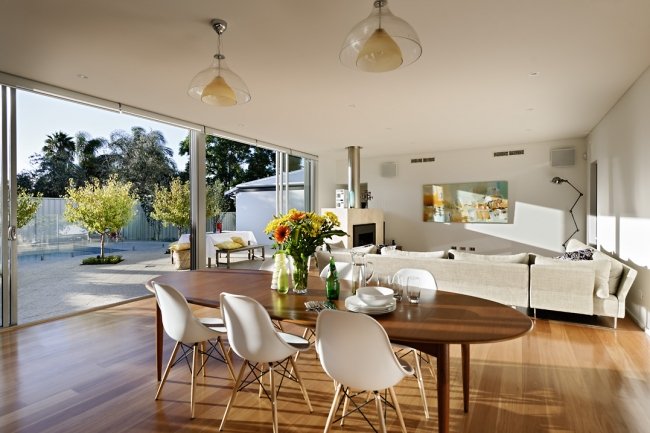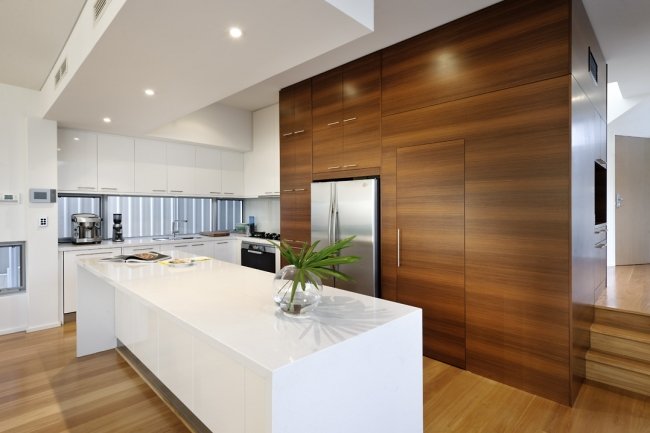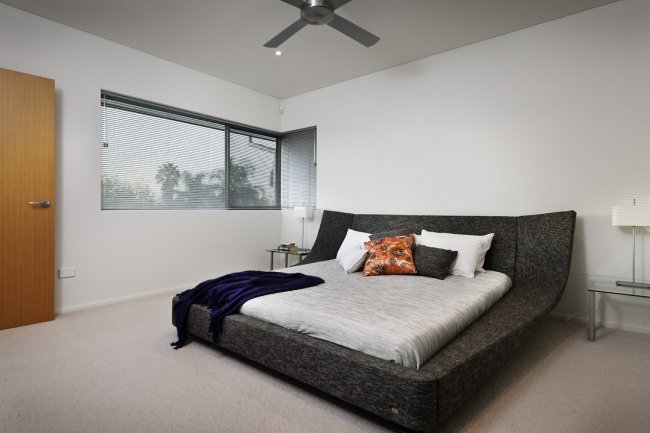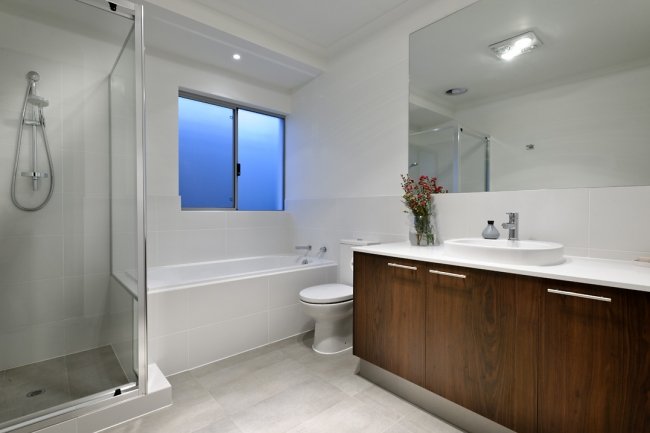 The gardens were completed just in time for Christmas, when family visited. "It gave us a great chance to see how the home and garden worked while entertaining," says Tracy. Now they have their dream home with the things they really wanted – a workshop and TV room for Matt and a library for Tracy.
Tracy says they were thrilled with the work of Cambuild and John's design and says the house was worth the wait. "I love that in this house you don't feel like you're living on top of each other. It has a lovely central living area where you can come together but there are also private areas where you can go off and do your own thing. It's nice to sit in front of the fire in the living area in winter and it's really nice to be in the library in summer!" Maya x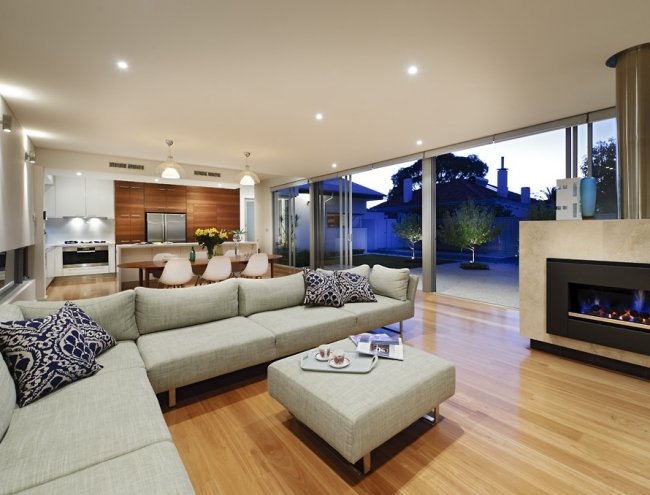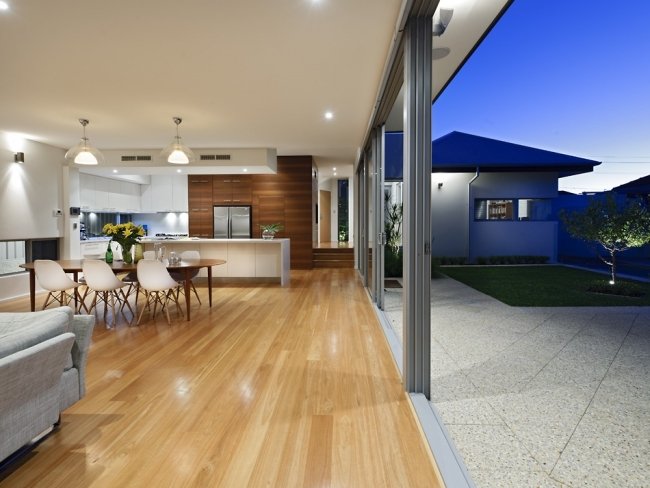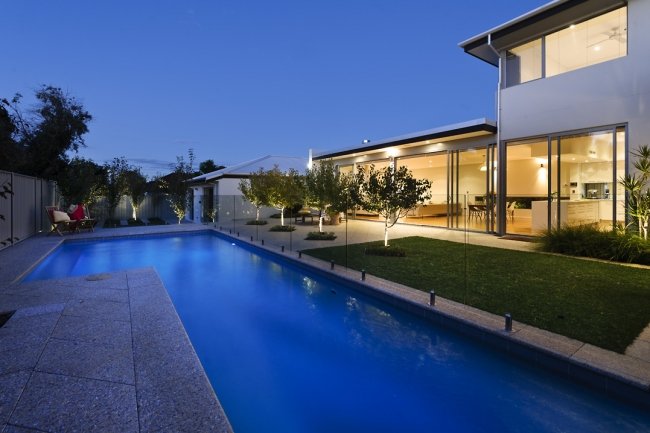 TRACY AND MATT'S BUILDING TIPS


From first-time home buyers Tracy and Matt became first-time builders. They share with me what they learned and give their advice for people wanting to build an individual home.
All in good time! It is a process and it can be a long one, even once you have moved in it's not over, so get yourself mentally prepared.

It is really important to maintain a good working relationship with your builder, if you have certain expectations in regards to your builder then keep the emotion out of it and play fair by keeping your variations to a minimum (you'll save on money and time) and sorting out your selections ahead of time when they are needed.


Don't settle for bad workmanship, you can absolutely say you are not happy without getting angry – hopefully you have found a good builder who is not prepared to settle either.


If you are budget-constrained and need to compromise, work out what will give you the most value. Concentrate your money on the permanent fixtures that are difficult to change out, you can save later for the 'nice-to-haves'.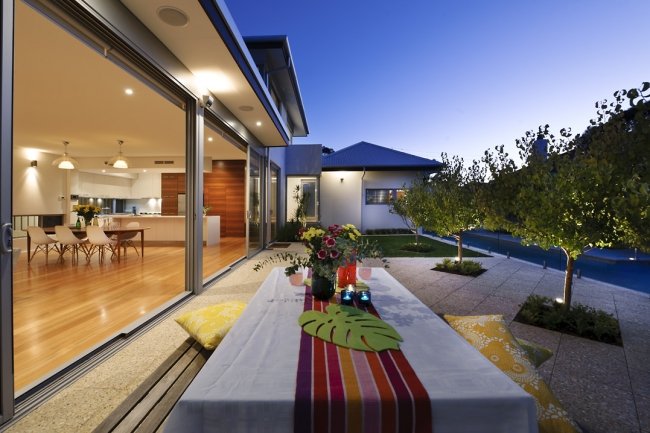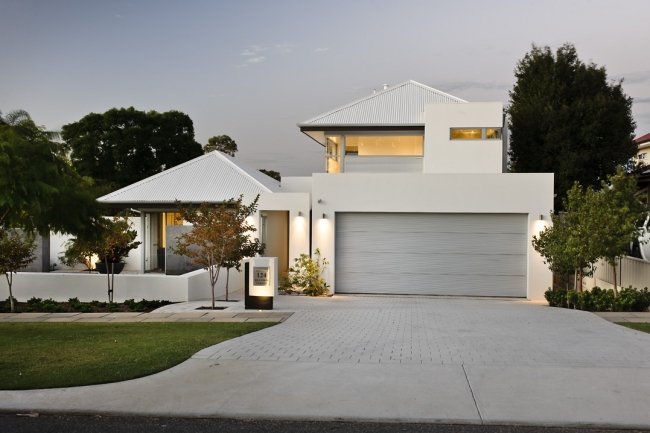 HOME LOWDOWN
THE OWNERS
Tracy Clarke and Matt Brown
THEIR HOME
A two-storey, architect-designed contemporary home with wood accents
LOCATION
South Perth area, Western Australia
BUILT
2010
THE ARCHITECT
John Lewis of John Lewis Architects, 9388 9711
THE BUILDER
Cambuild, 9244 8522
FEATURES
North-facing open-plan kitchen, living and dining, alfresco with built-in bench seats, library, workshop, four bedrooms, two bathrooms, TV room, lap pool, ornamental fruit trees
PHOTOGRAPHY
Joel Barbitta of D-Max Photography