Posted Friday, May 16, 2014 in:
Home Envy
This little house is nothing fancy. It has taken a few knocks through its years. The paint is a little bit flaky and the floors are a little bit wonky. But I have to say, this one is one of my absolute favourite House Nerd homes, and I am very excited to share this peek!
Just 200m from the ocean's edge in City Beach is this little fibro beach shack, the happy home of international interiors stylist Jo-Anne Pabst, her husband, photographer Grant Taylor, and their two boys, Harrison, 7, and Wilkie, 3. They live in an undeniably desirable location in City Beach, just 200m from the shore, in an old weathered beach shack that sits cheerfully amidst mostly huge, glossy McMansions on multi-million dollar blocks. The location, and the fact that the house is still standing after so many others just like it have been torn down over the years, is just part of what makes it feel special. The other part is that this shack is one very loved little home.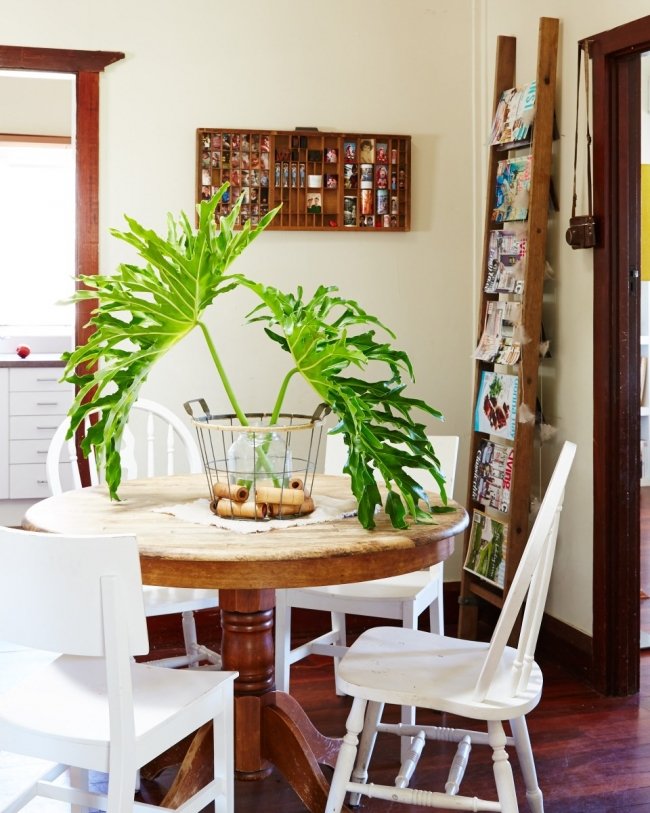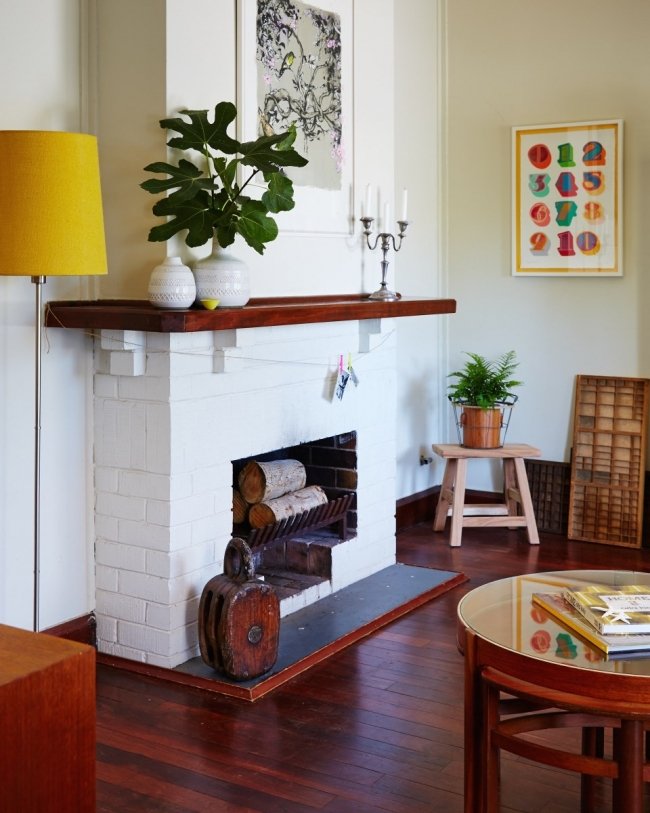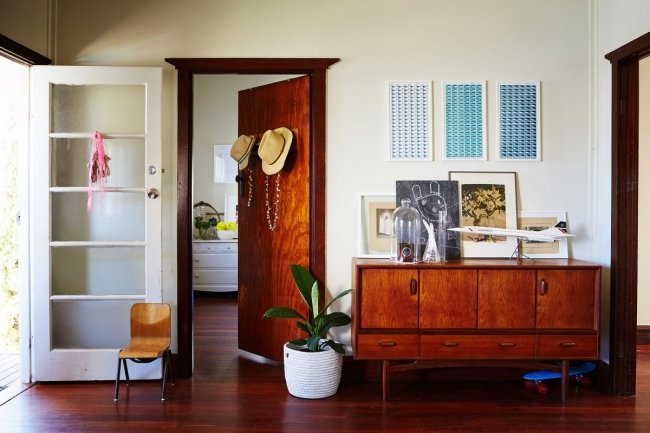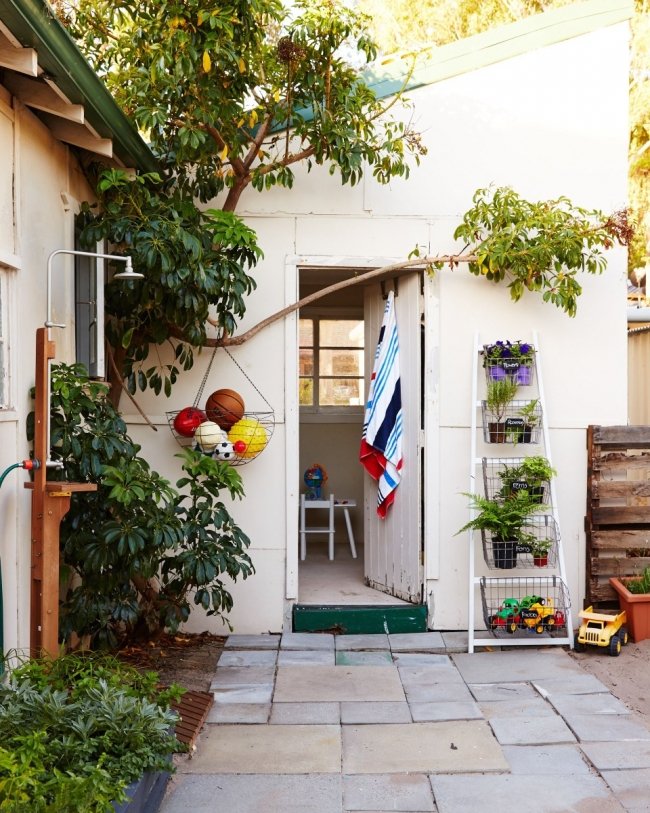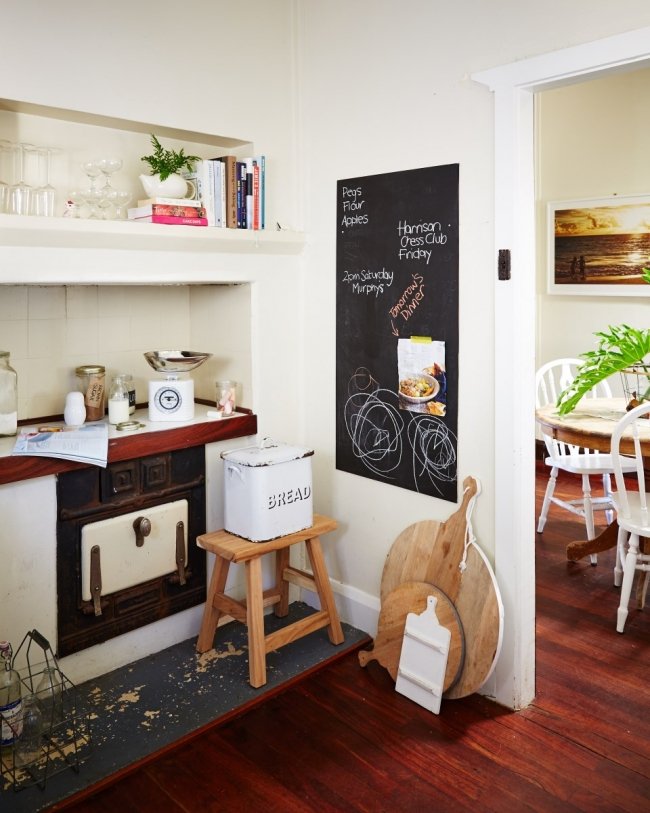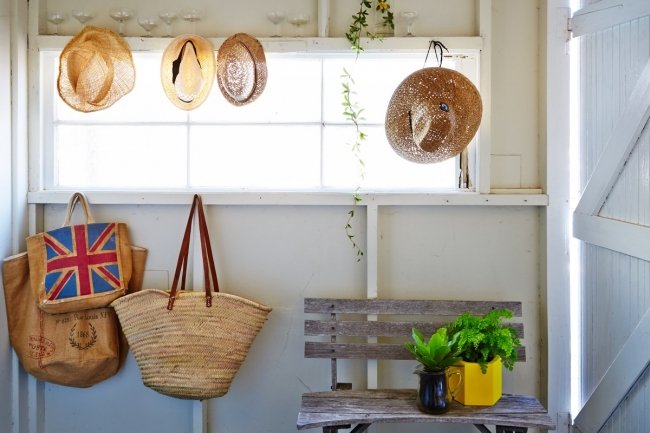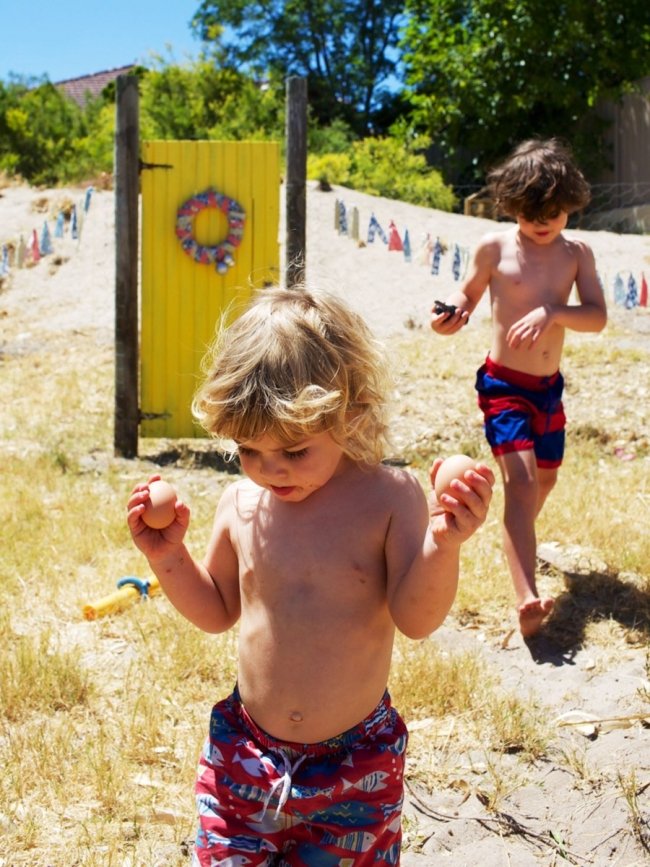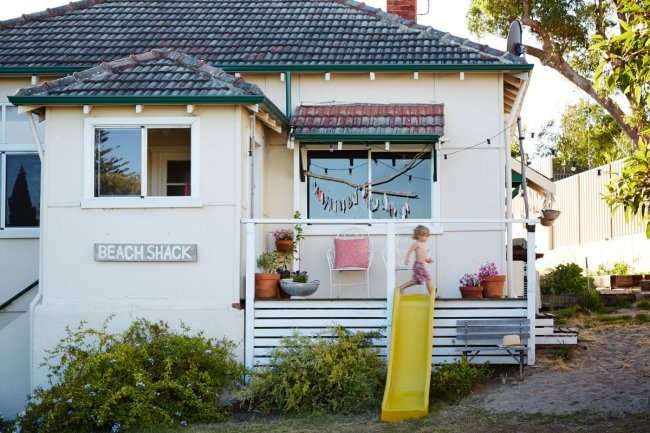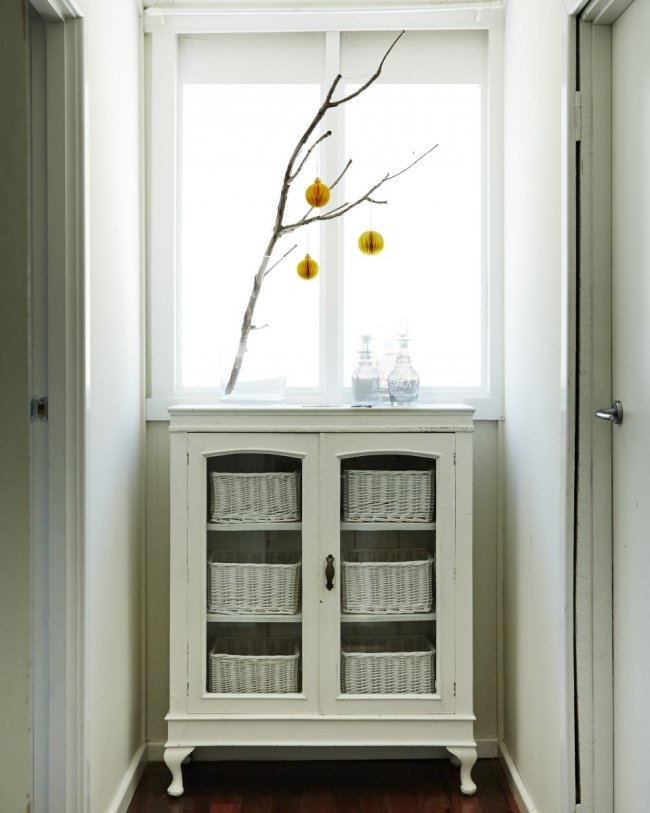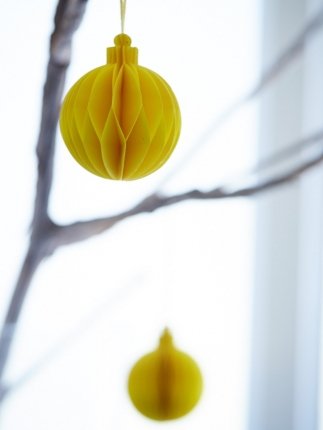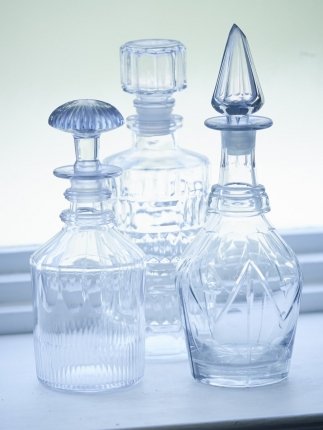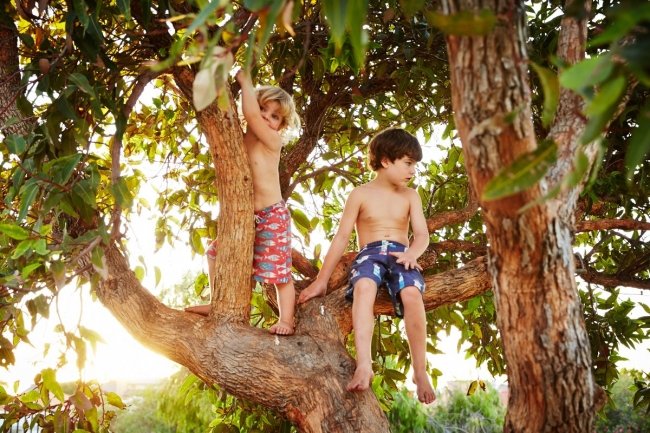 As soon as I walked in, I really liked this house. Its rooms are decorated beautifully, and it is full of gorgeous, quirky things – and not surprisingly, with Jo-Anne and Grant both very visually driven people. I first met Jo-Anne last year when I went to write about the home of Morrison founders Kylie Radford and Richard Poulson. Jo-Anne had styled it and Grant had photographed it.
Melbourne-born Jo-Anne and Grant met and fell in love when they were both working for an ad agency. After moving from Melbourne to London and spending 15 years living there, Jo-Anne and Grant eventually moved from the UK back to Australia to settle in Perth. "We came to London to stay with friends," says Jo-Anne. "We were going to backpack and stay for a year. We came back 15 years later with two kids and a container!"
The couple still own their house in London and have not yet bought the perfect place in Perth. For the time being, renting The Beach Shack has suited this outdoorsy family to a tee. They moved in two years ago, after a hunt for a house to rent with character and good light. "We wanted a house to shoot in that had great living spaces," says Grant. He and Jo-Anne often work collaboratively on photo shoots – she styles, he shoots, and they needed a space where they could shoot food and and product. When Grant came across the Beach Shack, he told Jo-Anne he thought it would suit them and the boys. The year the house was constructed is not known, though its mishmash of interior features point to perhaps a 1940s or 50s build. (It is believed that the little beach shack was actually picked up and moved from Bold Park to its current location).
Just 200m from the beach, the location was incredible, the rent was great for upper-end suburb City Beach, and the relaxed owners let Jo-Anne and Grant do what they like to the property (they have added a vegie garden, and a rather amazing beach-style chicken pen for their four chickens, the 'Taylor Ladies', Rebel, Fluffy, Dippy Egg and French Toast).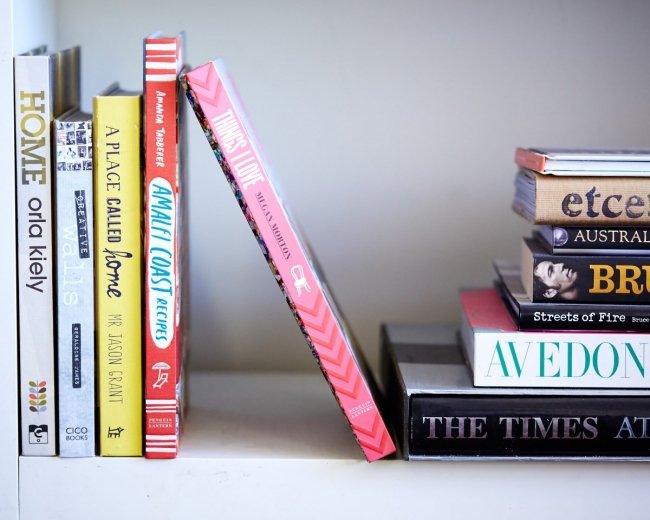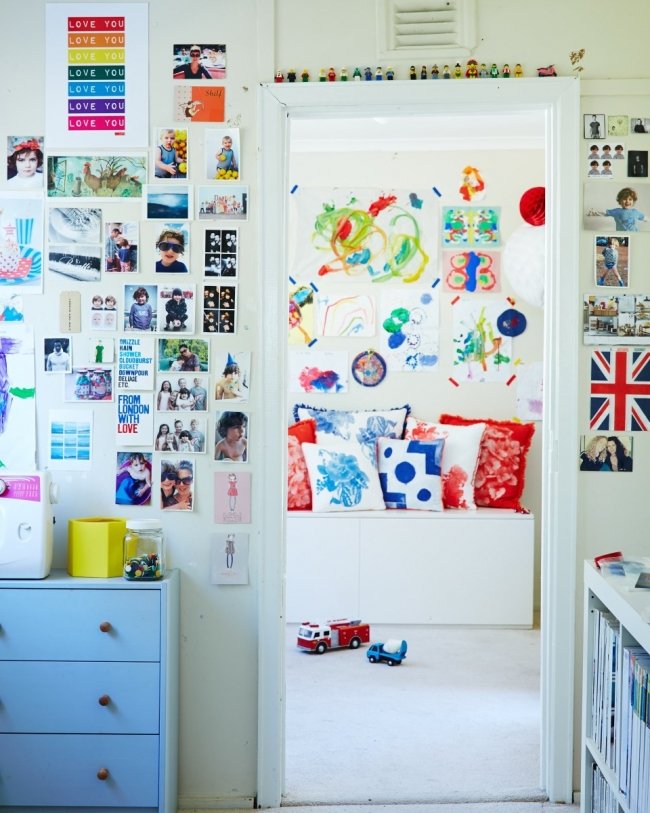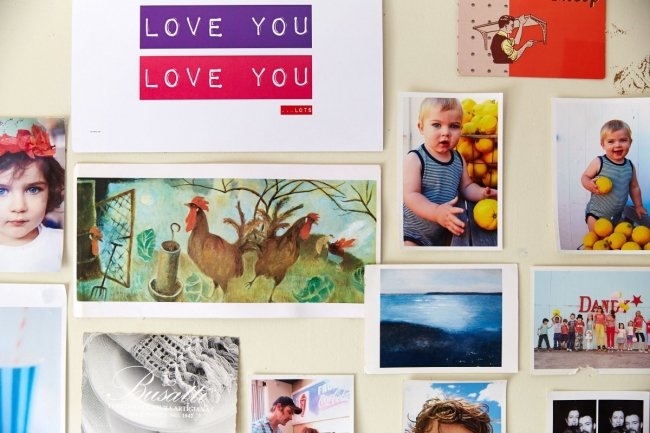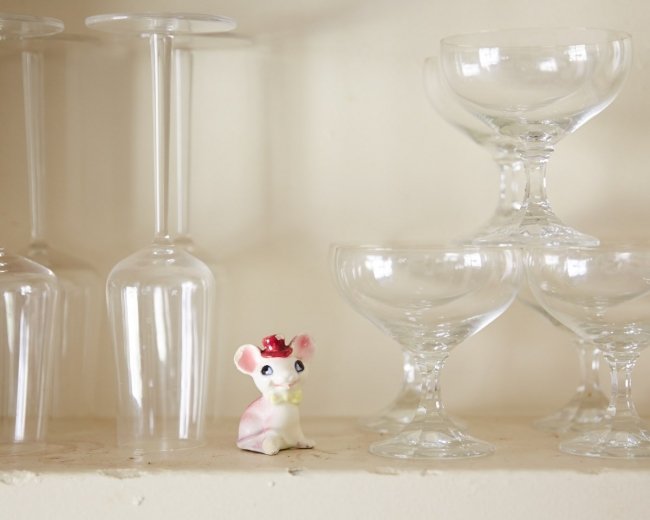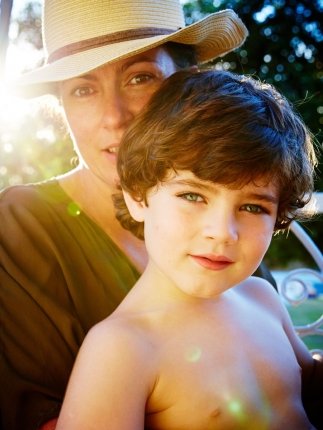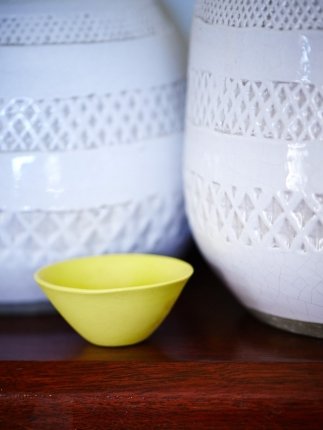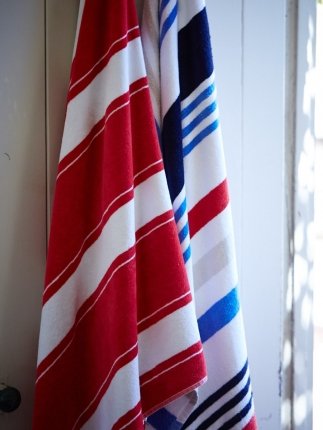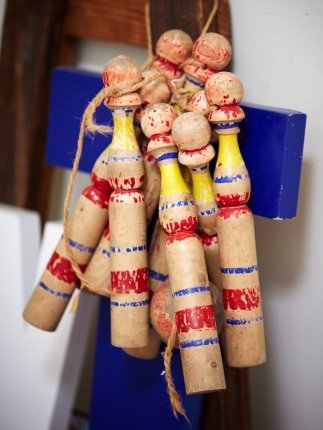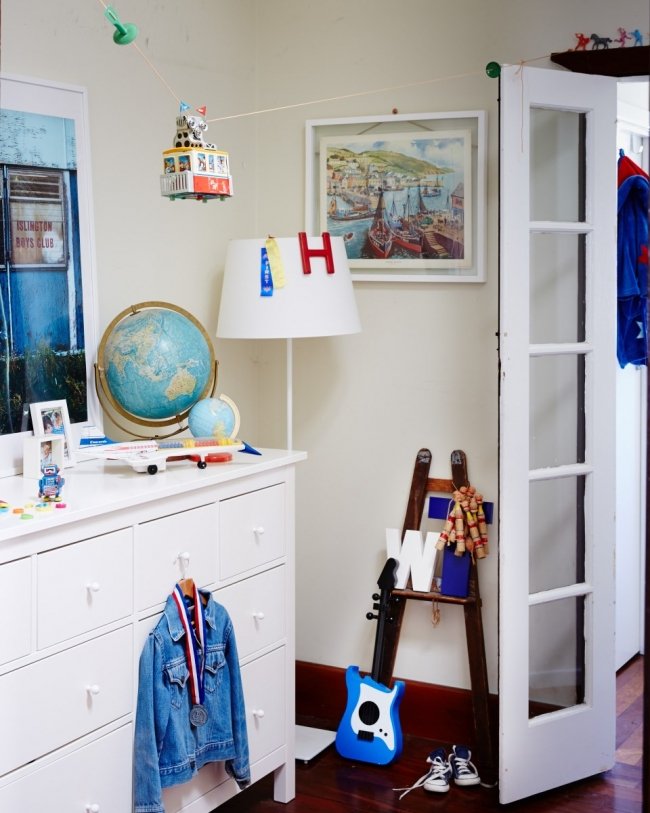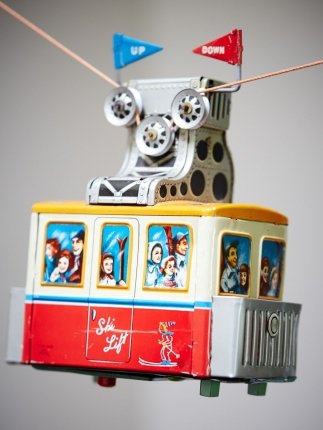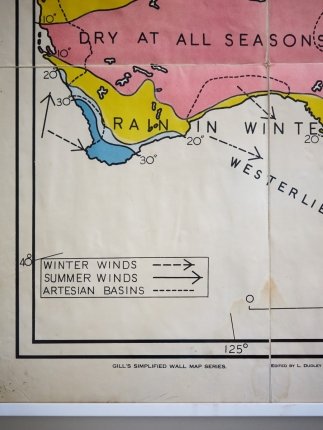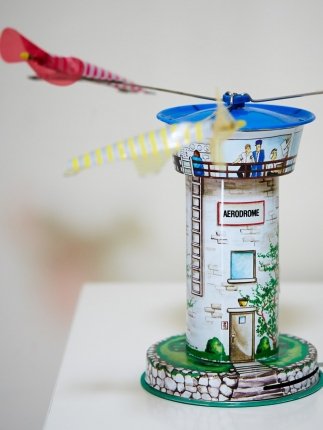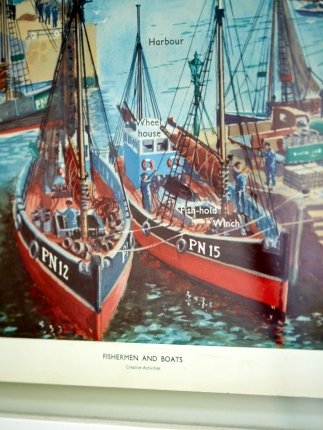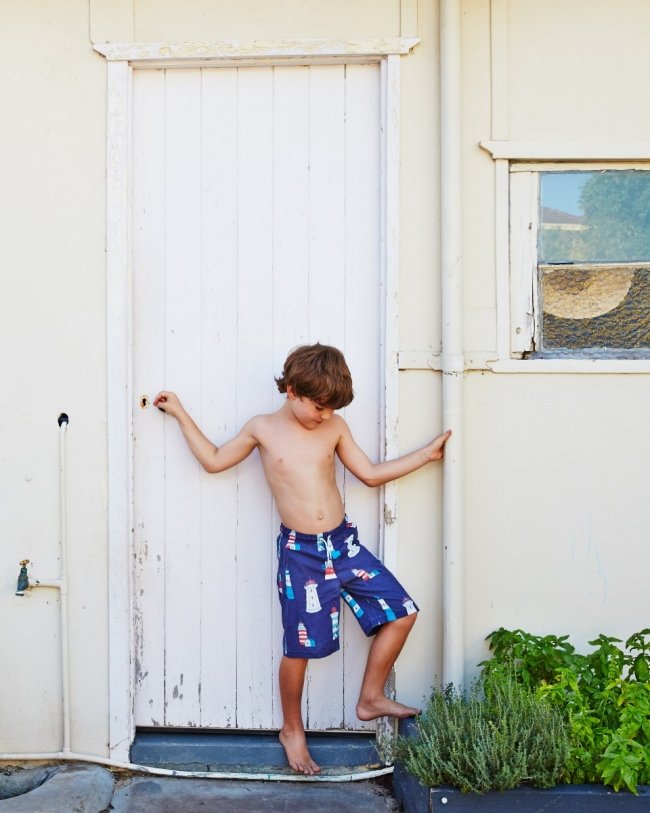 I know it is partly because they are such a nice family, but this house feels warm and comfortable and friendly. There's nothing precious or pretentious about it. The kitchen has its original stove. Unlike its fancier neighbours, the house lacks air-con (and heating, with the wood fireplace used in winter to warm the house) but it's a perfect home to raise rambunctious little boys, and it perfectly suits its beach-loving, laidback, colourful family of four.
This is kind of a bittersweet house to see, because Jo-Anne, Grant and I all know that is highly likely one day this little beach shack won't be here, being set on a large block in City Beach. For non-Perth people, City Beach is one of the most desirable and prestigious waterfront areas in WA – and one of the most expensive. Land in City Beach is worth a lot more than the construction of this little fibro house (and the Beach Shack is set in one of the most prestigious pockets in the area, too). The little cottage is owned by people who are happy for Jo-Anne and Grant to do what they like to the house, as they plan to knock it down and rebuild it one day, not unusually. Sitting on premier Perth real estate, the suburb's smaller, older cottage-y houses like this one tend to be renovated or eventually replaced (there are only four or five houses on the heritage register in City Beach altogether). It's kind of sad, but always it is how it is when land becomes worth a lot!
In the meantime, I guess we can just hope that Jo-Anne, Grant and their boys can enjoy laidback living in their little beach shack for a while to come. Seven-year-old Harrison particularly loves it here. On the wall in Jo-Anne's office, a little sign he made reads, 'This house is luvle' written painstakingly in child's handwriting. Jo-Anne says he is very strongly attached to the place. "We would be hard-pressed to take him away from the house now," she says.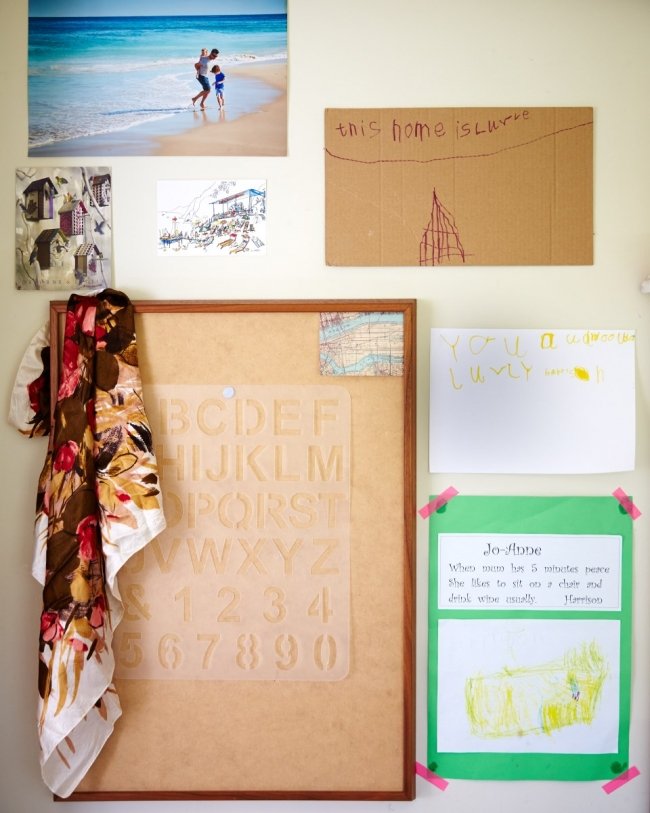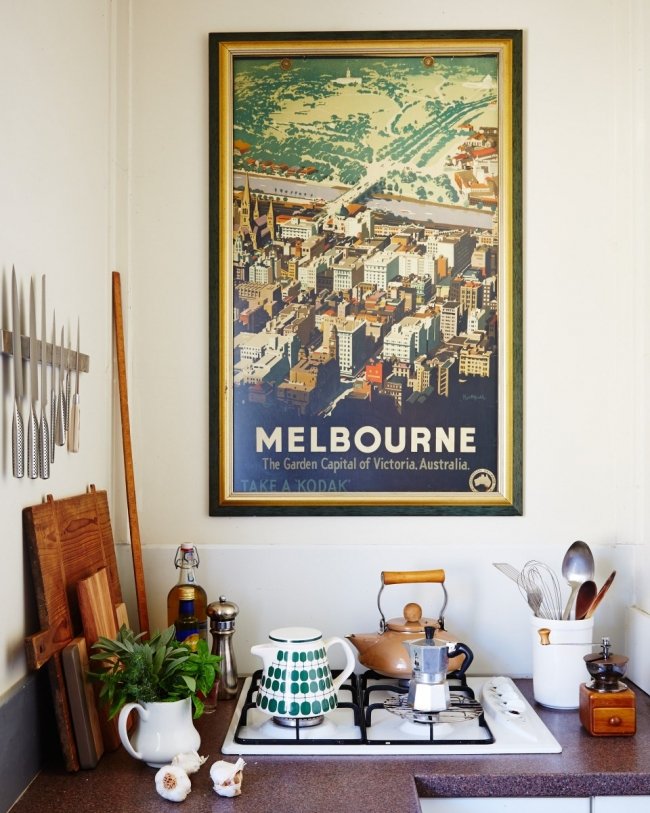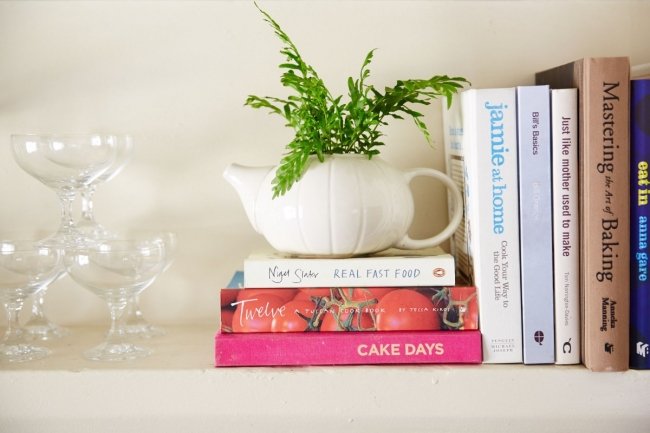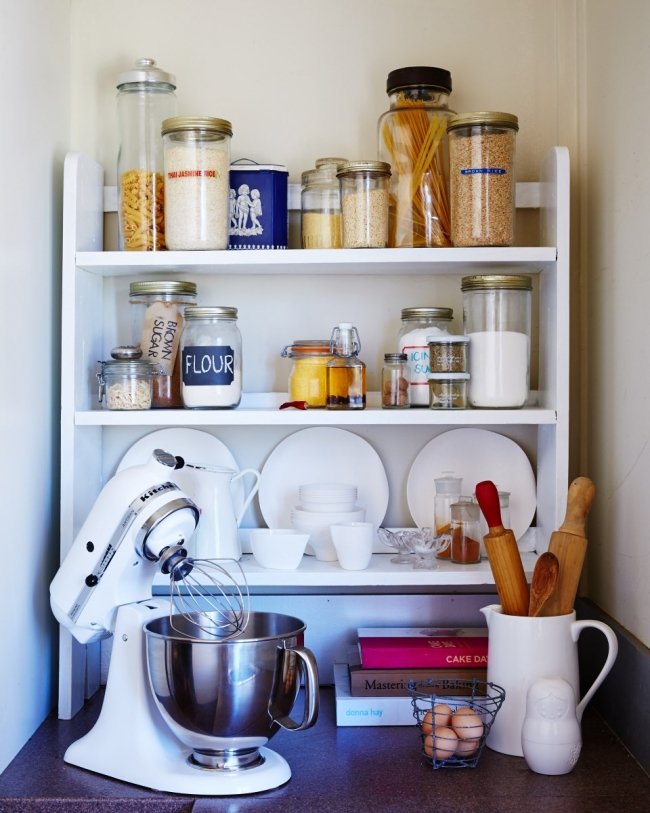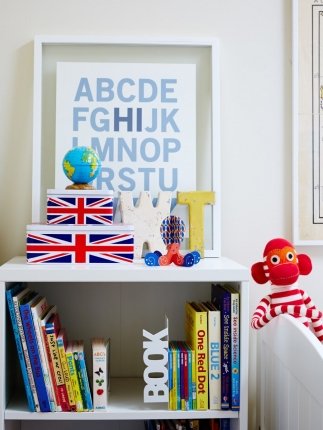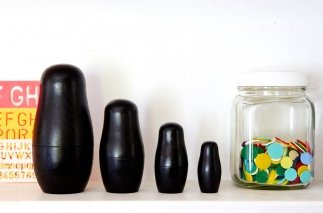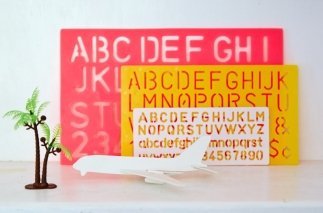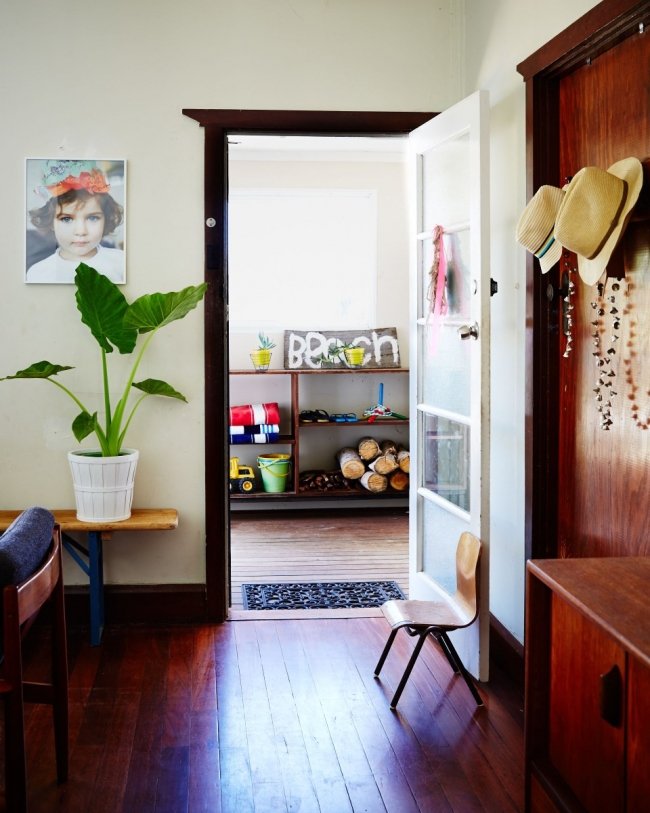 I understand why Harrison would be sad to leave it - I love the house as an adult. But for little boys (and little girls) living in this house would be the dream, wouldn't it? It reminds me of the kinds of comfortable, worn old houses most of my friends lived in when I was growing up amidst creaky old weatherboards and little fibro cottages. (Although we didn't have the beach basically across the road a short walk away, like the Taylors do!)
Another thing I can see that any kid would love about this house is its layout. It basically shouts 'let's play chasey.' It is not a large house, but the rooms seem to connect to the next room in a way that makes the layout seem winding and exciting, with interesting nooks to discover at every turn. The front door opens directly onto the lounge room, off which is the main bedroom on the left. The lounge also flows into the dining room, which acts as a central axis around which the other rooms branch off; the kitchen, the laundry, the lounge, the boys' bedroom, and then off the bedrooms branch little sunroom style sub-rooms, like Jo-Anne's office, off which branches the playroom (which also has a door leading to it from the garden). Kind of understand what I mean? I like the shack's kind of higgedly-piggedly layout. I think I have always had a soft spot for winding, kooky layouts because the house I grew up in myself was like that, an originally 1950s, seven bedroom house that had been extended numerous times over the years to give it lots of little nooks and corners (my sister Simone has friends who call the house The Burrow).
And it is filled with beautiful, meaningful things. "Everything has a story," says Jo-Anne of the things in her home, and it is true. Both Grant and Jo-Anne love beautiful things, but they don't fill their little home with meaningless clutter, and much of their things are vintage, memories found at markets in London, treasured items from family members, or found secondhand on the side of the road. It makes their house seem even more warm and welcoming, and it's a very nice Home Envy to visit in all!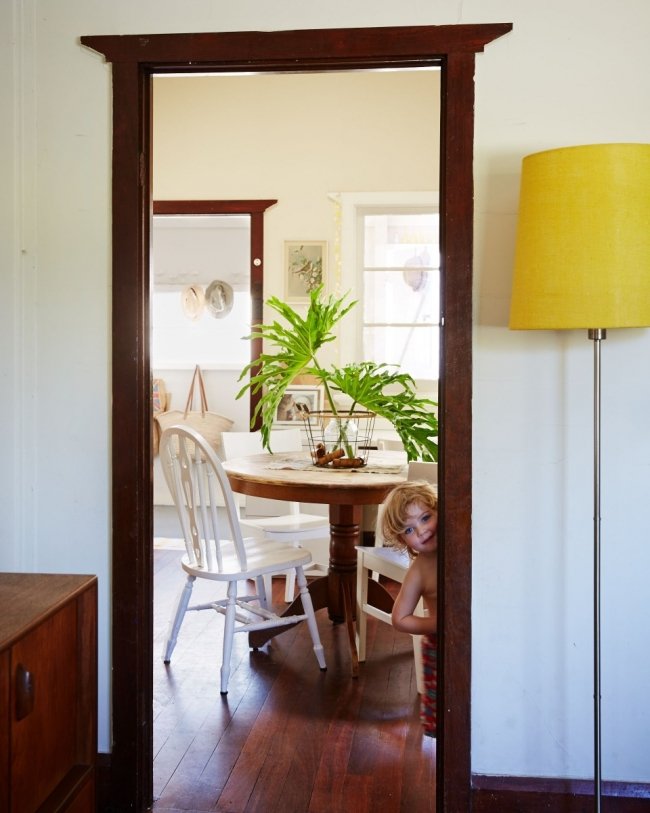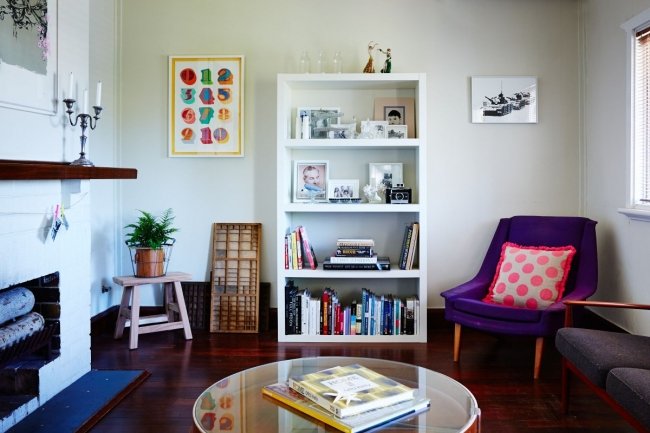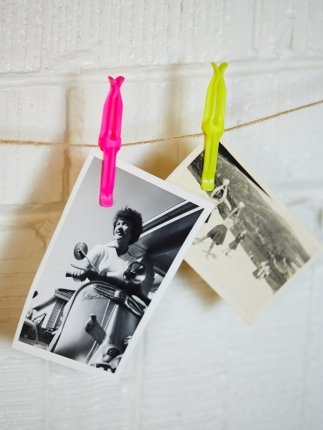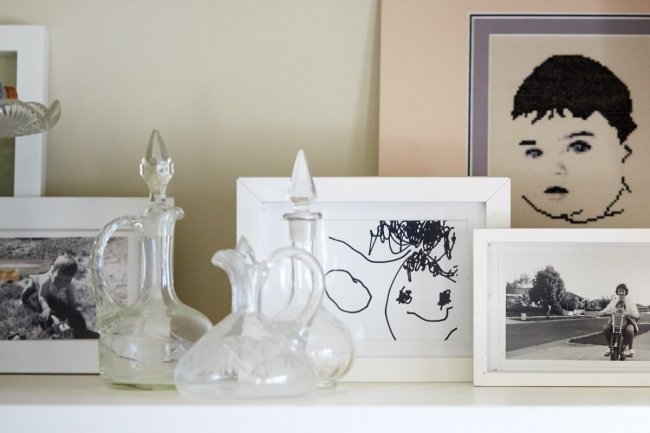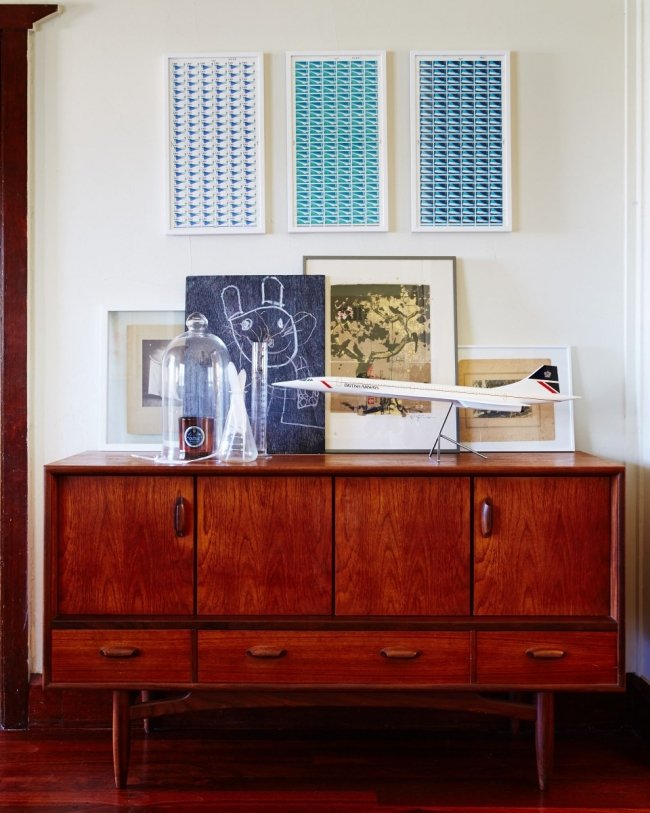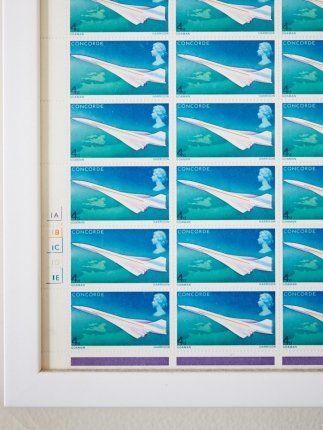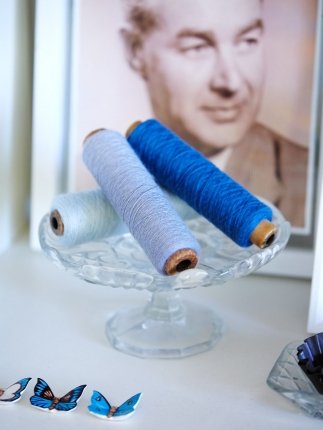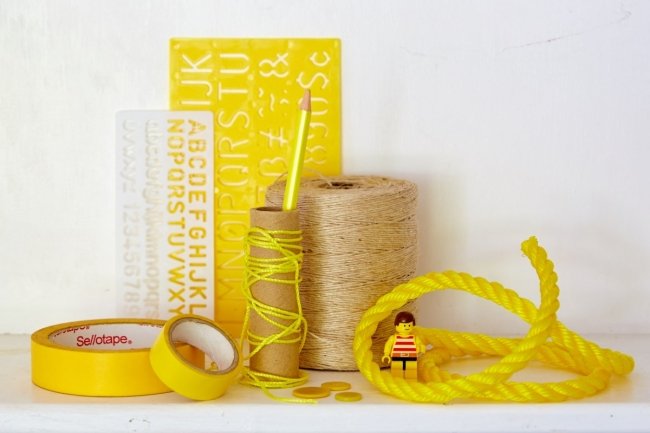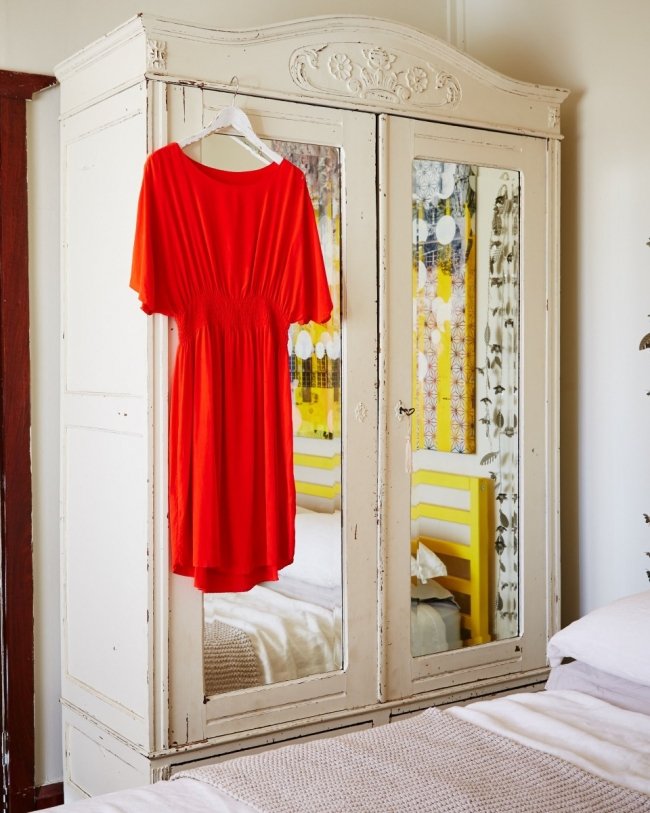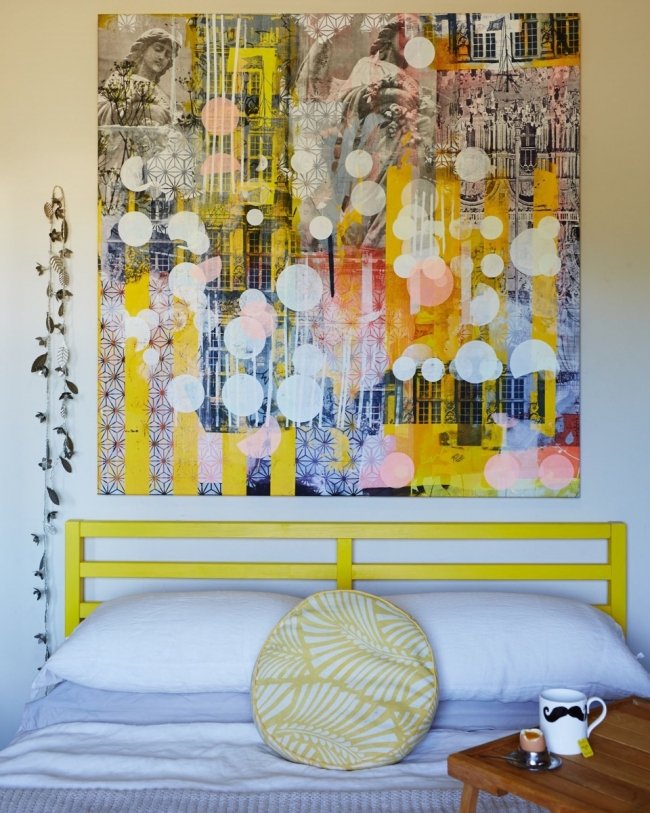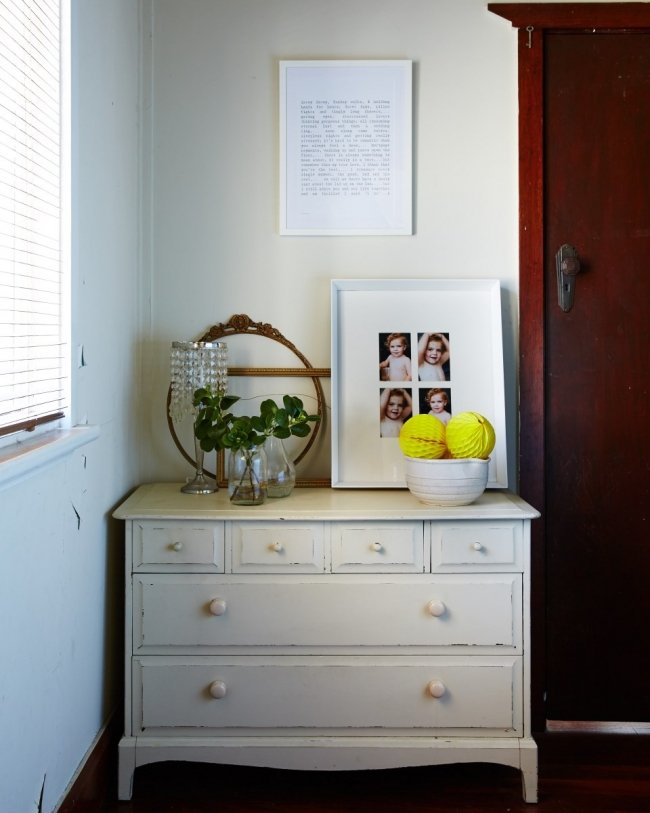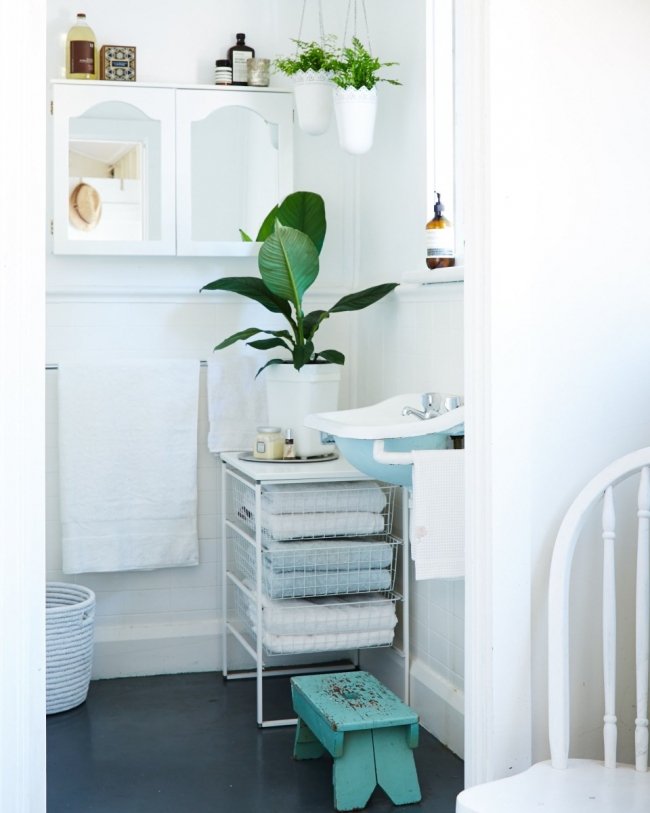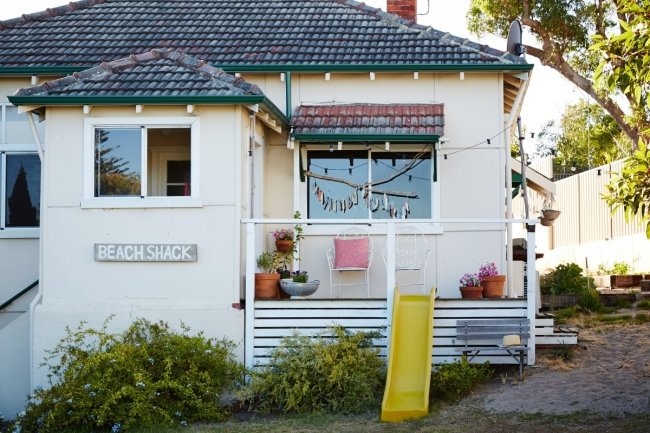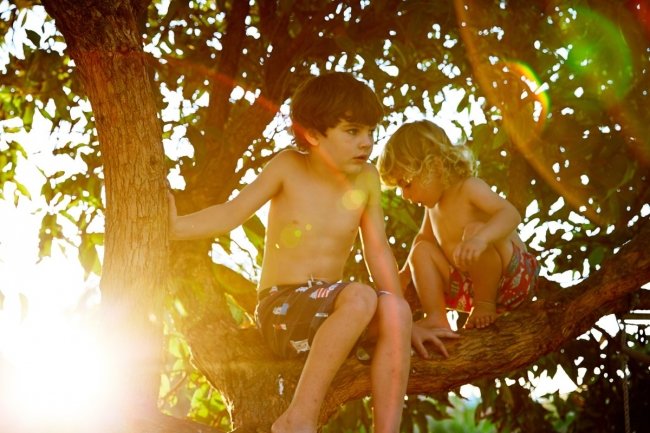 Jo-Anne and Grant do lots of big-name styling and photography yet they are just so damn nice, unaffected and well, normal, offering me coffee, salt and vinegar chips, icecream (it's a stinking hot 40 degree day) and Jelly Belly jellybeans, kindly pointing out the gross ones to avoid. Yes I do basically adore everyone who feeds me, but I would like this little family even if they didn't. Last year they had Christmas lunch on the front lawn and wandered down to the beach for swimming.
The kids played in the garden, tearing around from the back, where there is a huge 'sand dune style' chicken pen for the four friendly chooks, to the front, where a yellow slide (part of cubby house bought on Gumtree) has been affixed to the front veranda. "The house is definitely fun for kids and adults," says Jo-Anne. "The boys love climbing the tree at sunset… while we have a nice cool drink in the shade."
Have you ever lived or holidayed in an old beach shack? Would you take a dream seaside location and character over creature comforts like air-con and central heating? Could you live in an old cottage or would the upkeep of an older house put you off? You can follow Jo-Anne's enchanting styling on Instagram here @joannepabststylingandinteriors, through Pinterest or Facebook. Grant can be contacted for photographic inquiries at taylorgrant 'at' me.com . Maya x
HOME LOWDOWN
THE FAMILY
International interior stylist Jo-Anne Pabst and her husband, photographer Grant Taylor, their boys, Harrison, 7, and Wilkie, 3, and their four chickens (the 'Taylor Ladies') Rebel, Fluffy, Dippy Egg and French Toast.
THEIR HOME
A little fibro beach shack
LOCATION
200m from the ocean's edge in City Beach, Western Australia
MOVED IN
2011
FEATURES
Three bedrooms, bathroom, front veranda, lounge room, dining room, kitchen, playroom, office, laundry, bathroom, jarrah floorboards, chicken pen, 'icecream window'
STYLING
Stylist owner Jo-Anne Pabst (you can follow Jo-Anne's work on Instagram @joannepabststylingandinteriors, Facebook, Pinterest, check out her website here or call 0448 576 491)
PHOTOGRAPHY
Owner Grant Taylor is a photographer. For photographic inquiries, contact taylorgrant 'at' me.com