Posted Wednesday, November 27, 2013 in:
Home Envy
Until today, pretty much all of the places I have featured on House Nerd have been in the city or in little pockets of suburbia. Today's Home Envy is very different – a century-old farmhouse on a 6000 hectare sheep property 37km from the nearest town!
This home is called Cranmore Park, and it's a 1909-built farmhouse that belongs to Tracy and Kristin Lefroy. The Lefroys are one super-busy family – Kristin and Tracy both look after the farm, home to hundreds of Merino sheep and a cattle herd of 300. Tracy also co-founded and runs Cranmore Home, a VERY cool online store with a carefully curated range that promotes Australian designers and Australian-made homewares, textiles, fashion, furniture and art. And she zips around the countryside doing pop-up shops as well (her next one is going to be in a shearing shed just out of Gingin!) AND they have three kids, Henry, 5, Oliver, 3, and baby Eve, 8 months, and share their five bedroom home with an ever-revolving door of guests, Yandy the sheepdog, Rosie the sheepdog puppy, as well as "a healthy collection of dinosaurs!"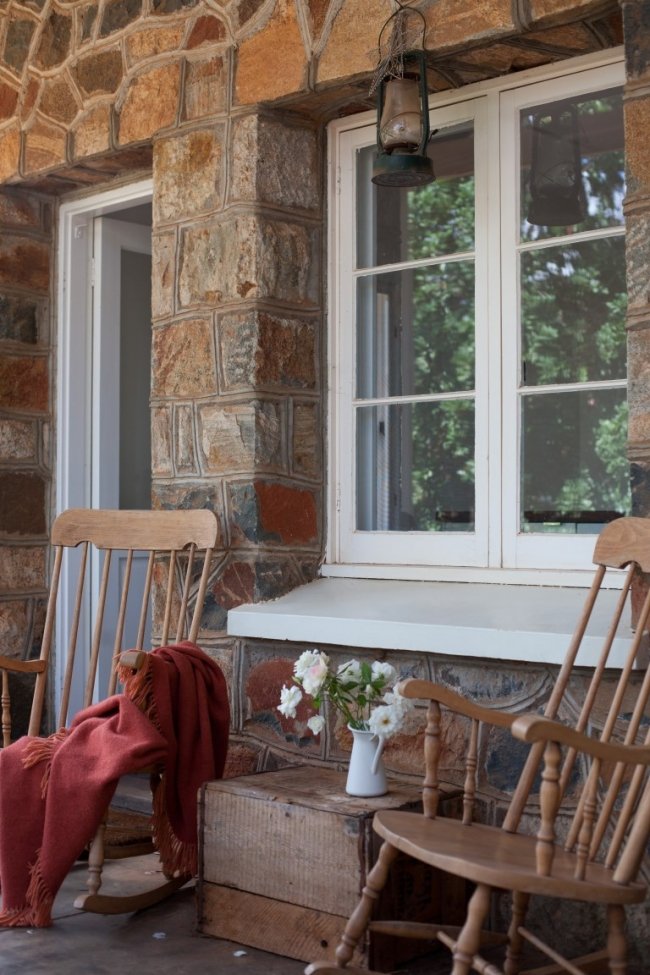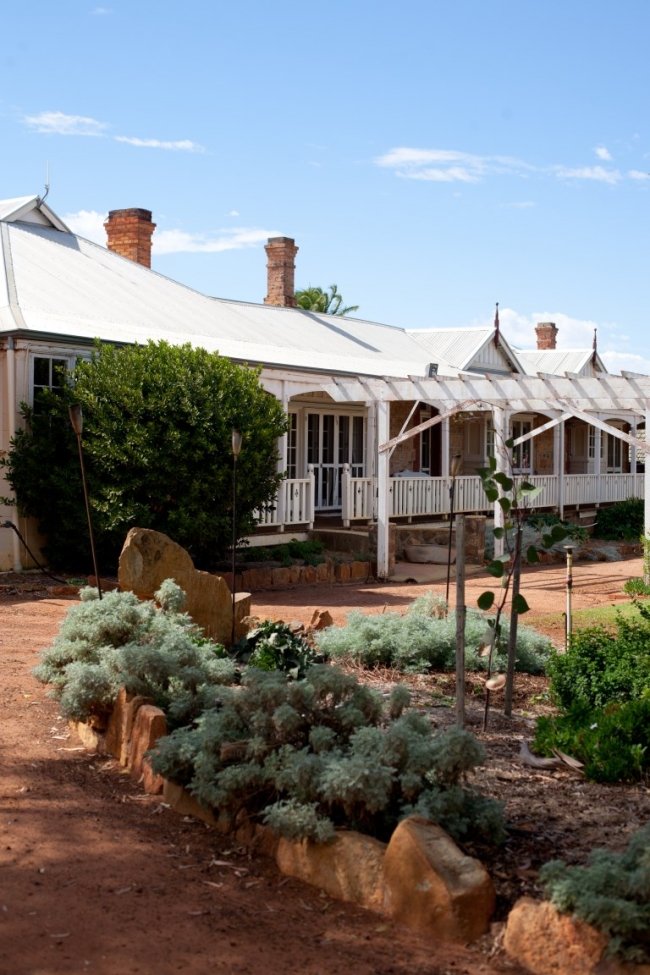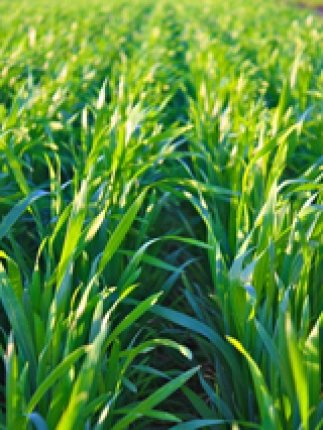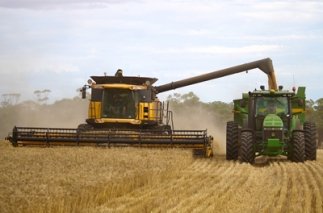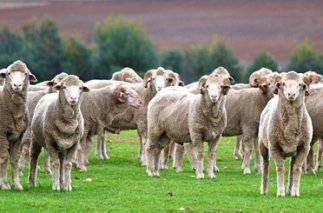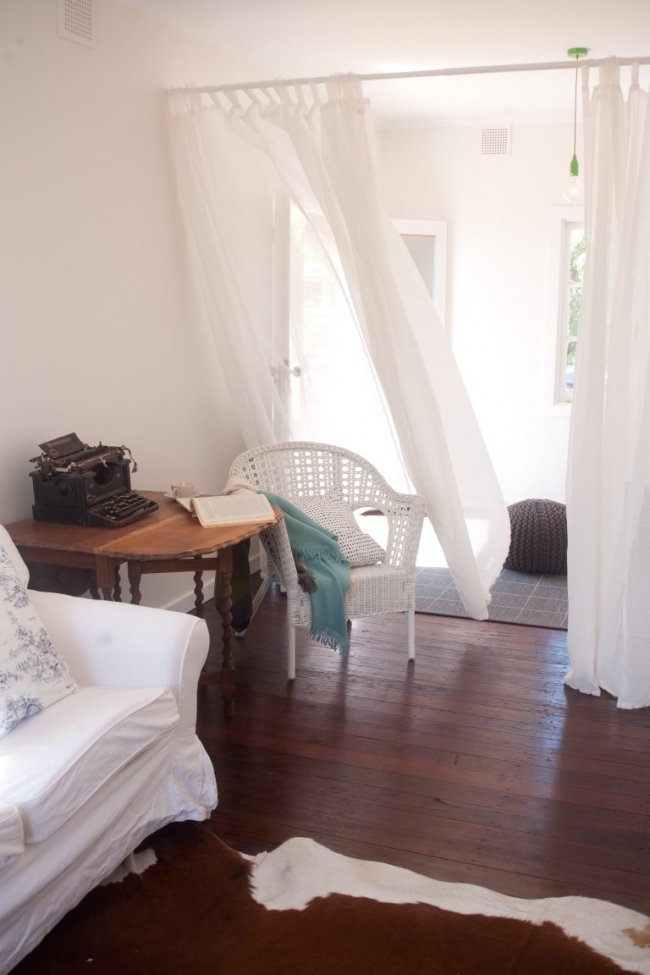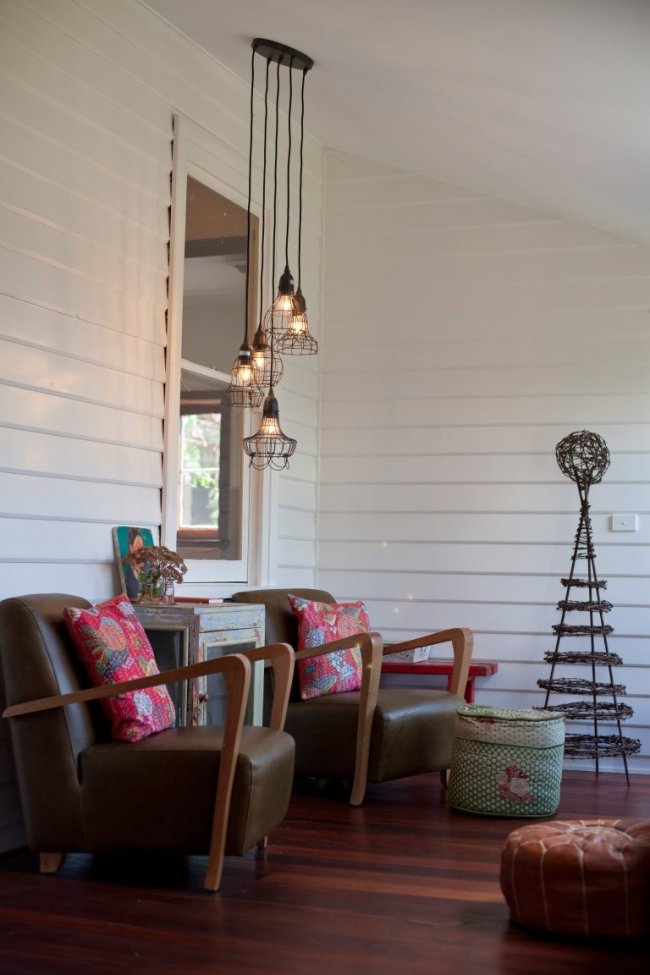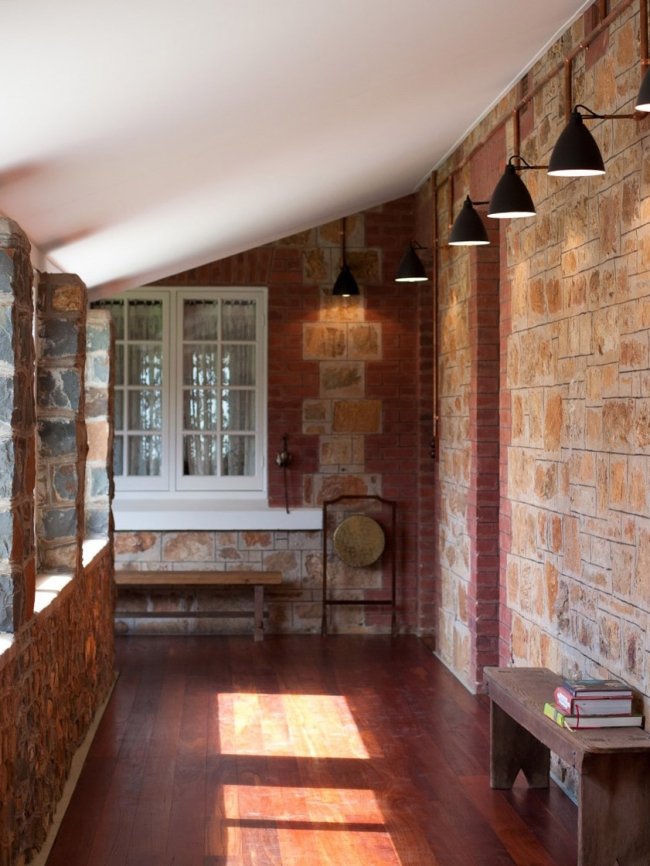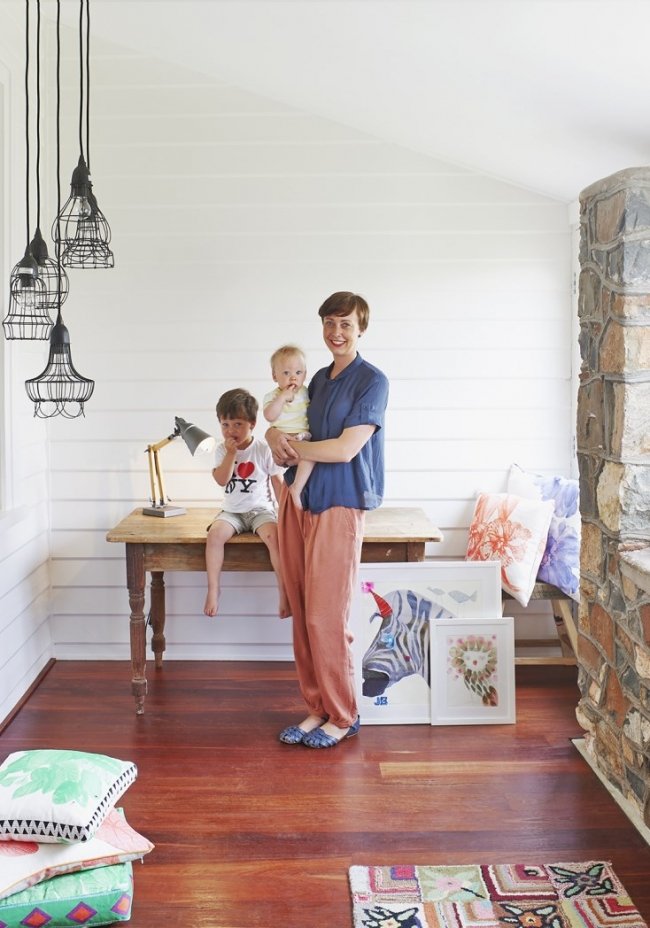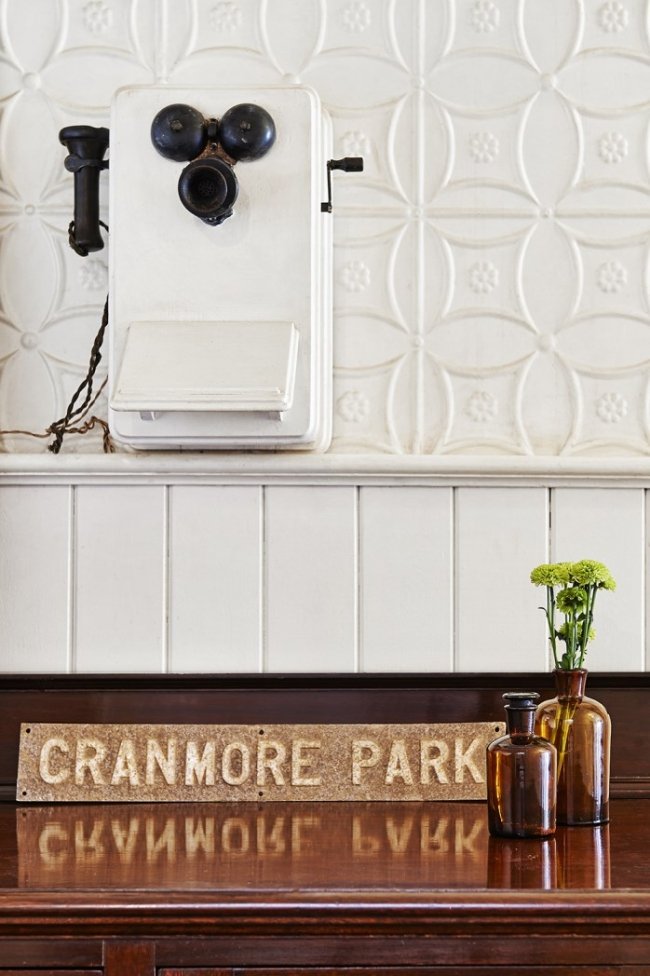 The old farmhouse has been in the Lefroy family since it was built – definitely a true family home. "We were very lucky in that the home comes with the job when you are a farmer!" says Tracy. "This home has been in the Lefroy family for four generations, so we are bringing up our children in the home where their father, grandfather, great grandfather and great-great uncle lived. I love the thought that so many years of family love and time has been spent in the home."
Having lived in suburbia close enough to neighbours who can hear every word of your argument when you have a shouting match, I am always enthralled by those who live so far from anyone else. "We have a little community on our farm with our stock manager living up the hill and our workshop manager on-farm also," says Tracy. "Other than Cranmore staff though, our nearest neighbor is just up the road… seven kilometres or so!" With 6000 hectares to the property, the Lefroy farming land stretches as far as the eye can see.
Theirs is a house with history . The home was built in three sections, the first section by Sir EHB Lefroy in 1909. "It was built by Italian stonemasons as the original homestead on Cranmore Park, one of the state's oldest merino sheep studs," says Tracy. "The Italian stonemasons were in WA as prisoners-of-war from WWII. Each stone is from our farm which I just love. The cement between each and every stone is hand pointed."
Since then, the house has been added onto twice more in the following 40 years (followed by a myriad of random extra parts which have been taken off and added on numerous times over the years). "SO much love and creativity has gone in to building our home," says Tracy.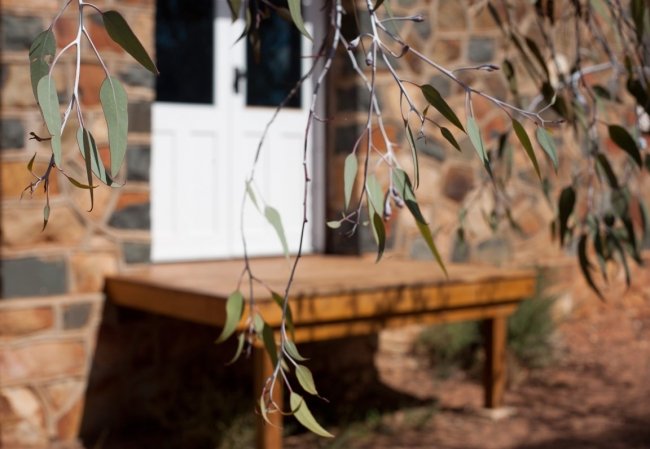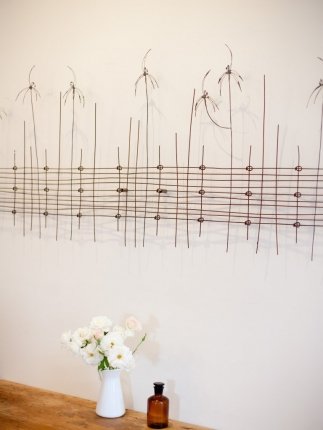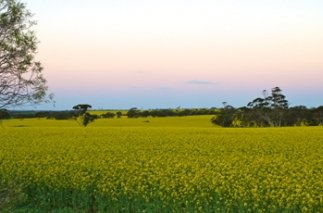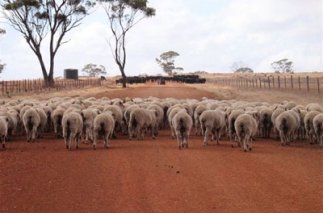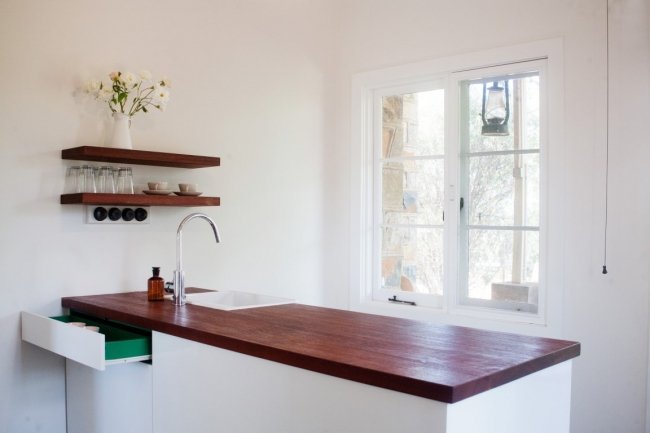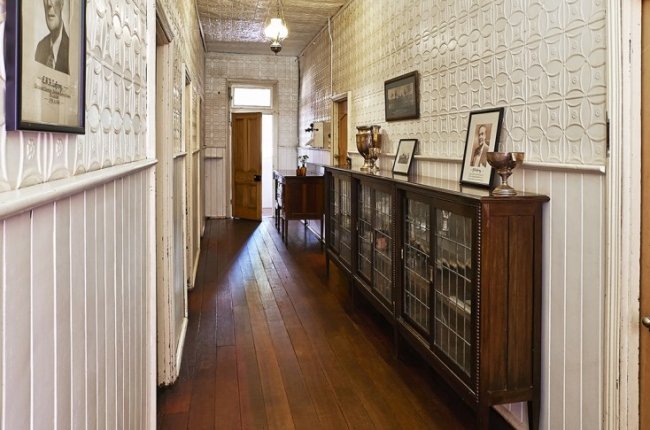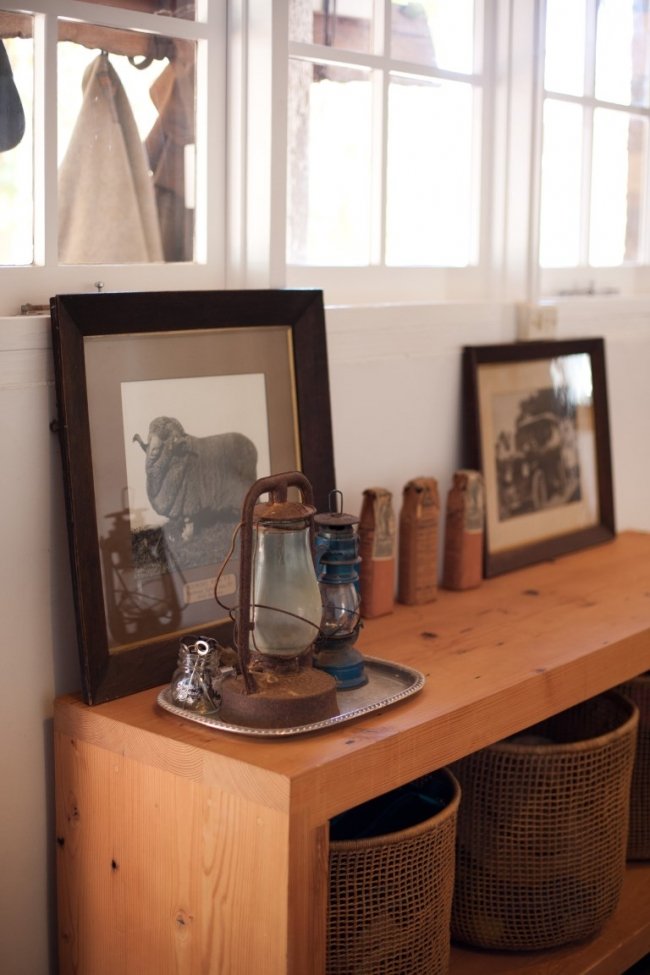 Tracy and Kristin moved into the house following Kristin's mum in 2009 and have a very impressive, very organised ten year plan for renovating the place, with steps and a budget for each year. (It makes me feel terribly shameful about our bumbling 'make-it-up-as-we-go-along renovations!) Tracy says the age of the house means it still needs work. "I love the history, the stone walls, the workmanship in our old home. Things I don't love are windows and doors that don't shut or open, 'surprises' like asbestos tiles, dodgy plumbing, urgent need to do rewiring and the fact that when it is windy the carpet in the lounge room lifts off the floor!"


Before they moved in, she and Kristin redid the kitchen, knocking out a wall to make a more open-plan, family friendly space, and also renovated the old store house that they call The Store – now a self-contained part of the homestead for guests. "We have a fairly revolving door of visitors which is wonderful," says Tracy. "This is the reason we renovated The Store first, so that we had somewhere nice for our guests to stay when they visit. We kitted out The Store with a basic kitchen, living room, bathroom and reading room/second bedroom."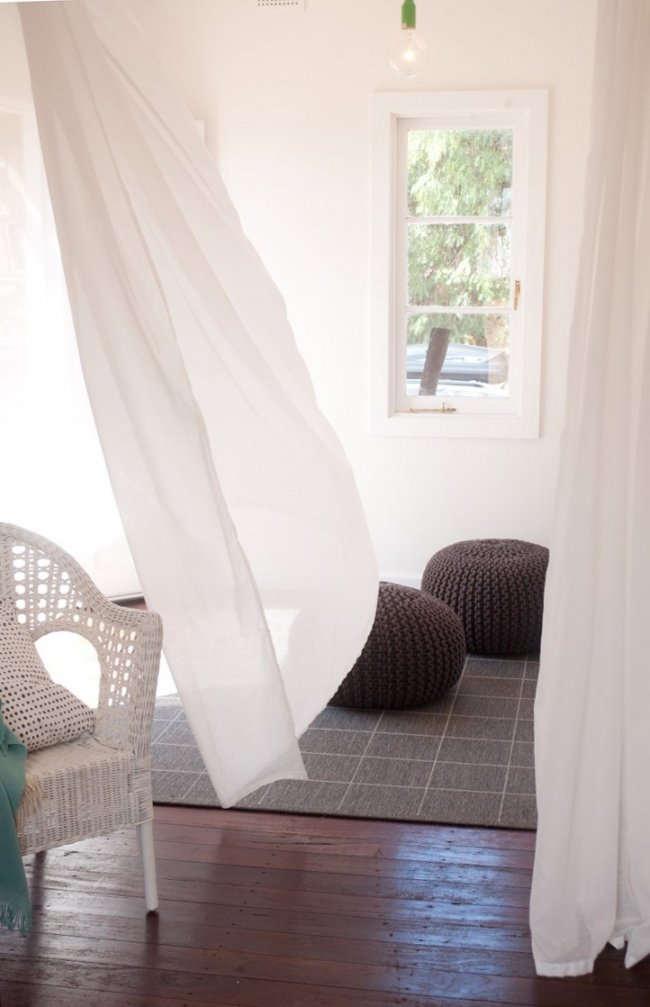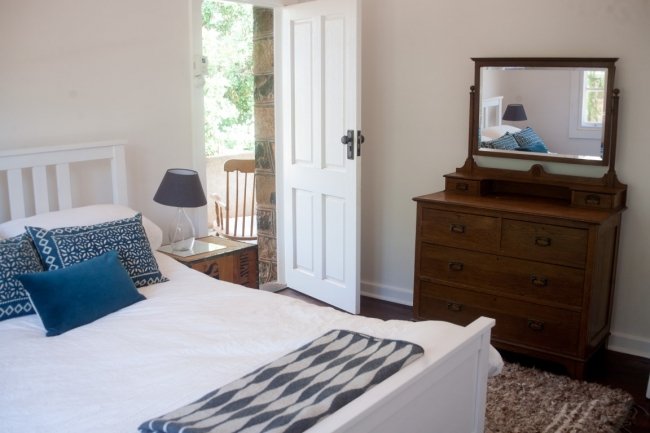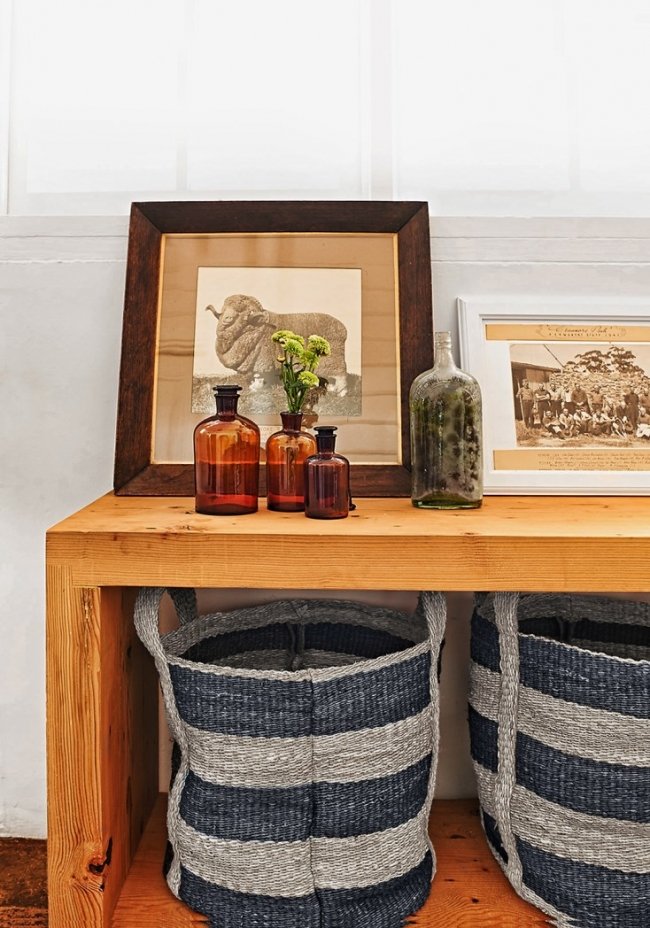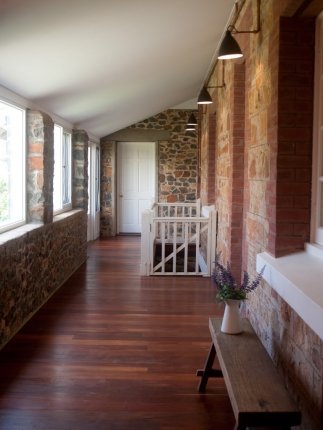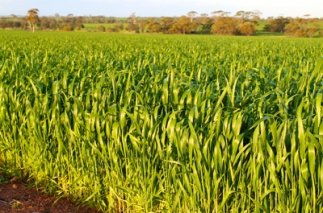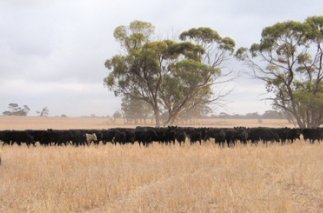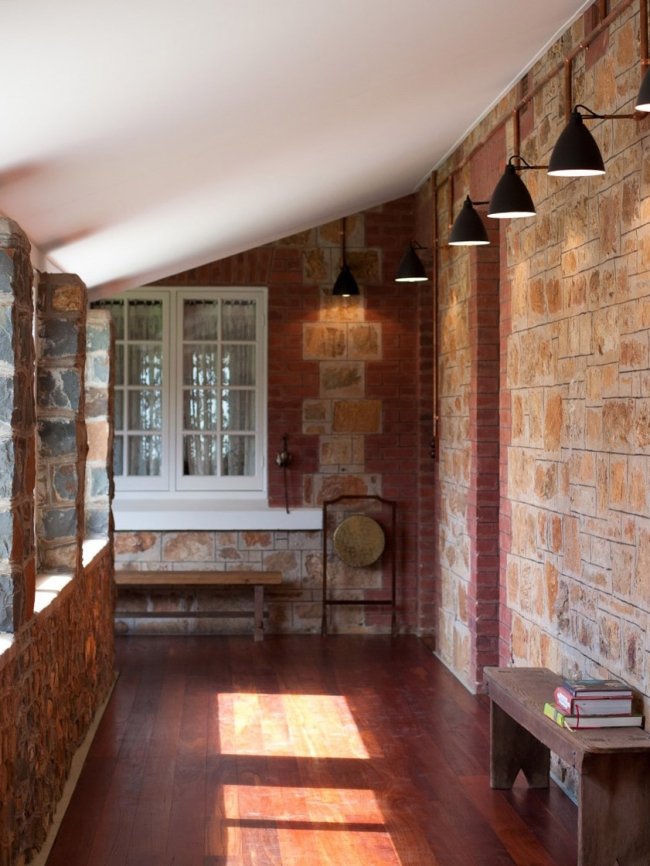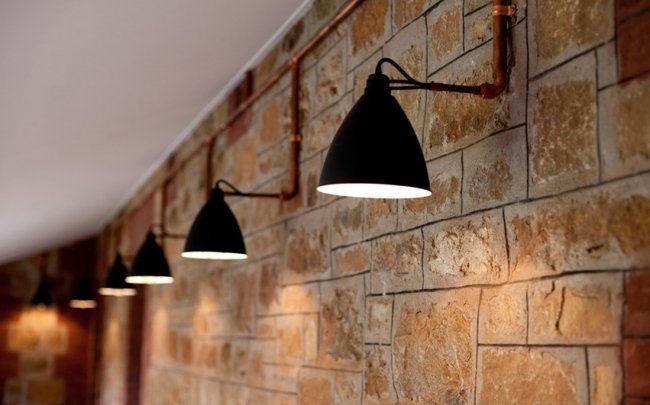 Living in the farmhouse's old-fashioned layout was a bit of a challenge initially. The house is a U-shape and only one room wide. "This means each room has four doors – one to each veranda (front and back) and one adjoining the two rooms either side," says Tracy. "Can you imagine furnishing around these constraints? So we enclosed the courtyard veranda and the difference it has made to everyday traffic through the house and the feel is incredible. The first time I got to walk along our new passageway was a 'this is amazing' moment for me."


But not all the renovating moments have been so amazing! Tracy says she has definitely had a moment or two where she has wanted to throw in the towel. "Last year I came back from an enforced week away for the house to be re-wired with the two kids," she says. "I was heavily pregnant with my third child and fair to say pretty grumpy! I got back to a bombshell – all of the furniture had been pushed into the middle of rooms to allow access, there was plaster dust everywhere, I still had no power, no water and I had a not-so-little moment! My sparkie and builder are both amazing, but it was just horrible trying to keep the house in order, keep the kids out of the mess and lumber around with my big belly!"


You can't blame the woman for snapping! As well as having her hands full with her two little ones and a new bub on the way, at that point Tracy was already in full swing with her successful homewares business Cranmore Home, which encompasses an online store and pop-up shops as well. Tracy started
Cranmore Home
three years ago with "a very talented girlfriend Bree Cocking", who has worked extensively in fashion with names such as Scanlon and Theodore. "Bree has an amazing eye for design and detail," says Tracy. "Really, we started Cranmore Home in response to frustration at not being able to source great Australian-designed and Fair Trade products. It has really all stemmed from there."
Now the Cranmore Home range includes homewares, fashion, furniture and art from Australian designers and artists including Anna Chandler, Pony Rider, Jessica Breakwell, Rabbit Trap Timber, Bonnie and Neil, Elk, Cable Melbourne, Jacqueline Evans and also emerging designers, available online and through their pop-up stores. The reception to her range has been phenomenal. Check it out. I can see many, many things that would look so good in my house… what... my husband and family read my blog. A girl's gotta hint.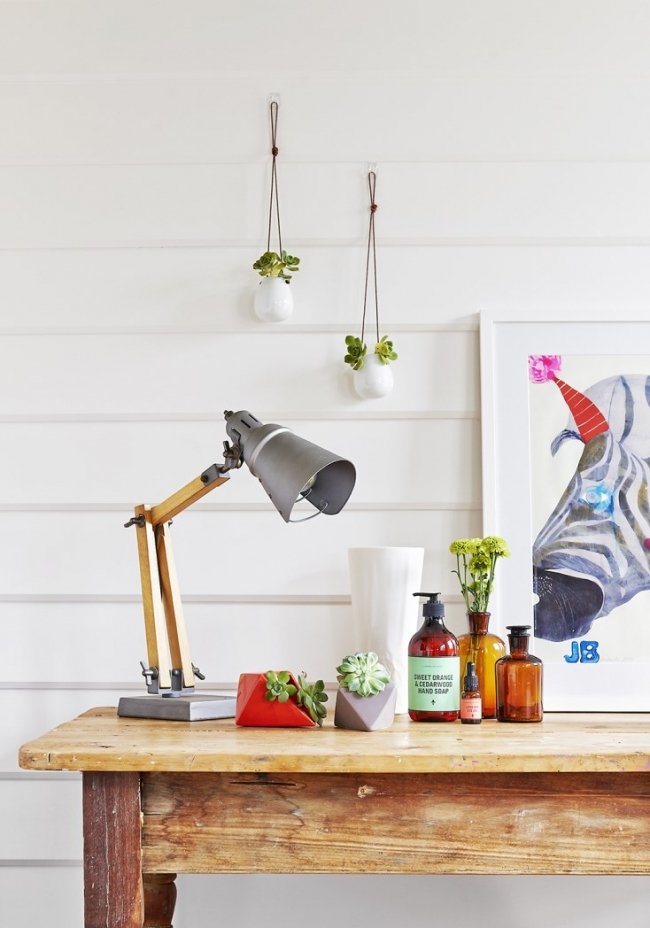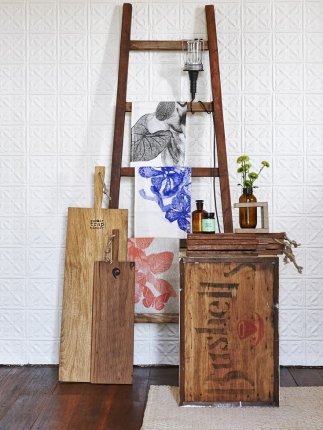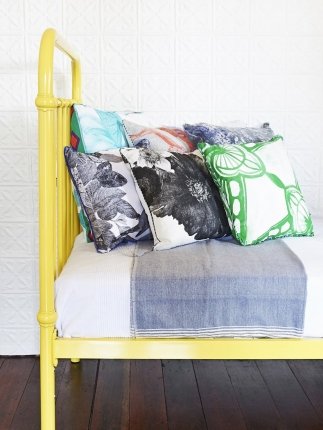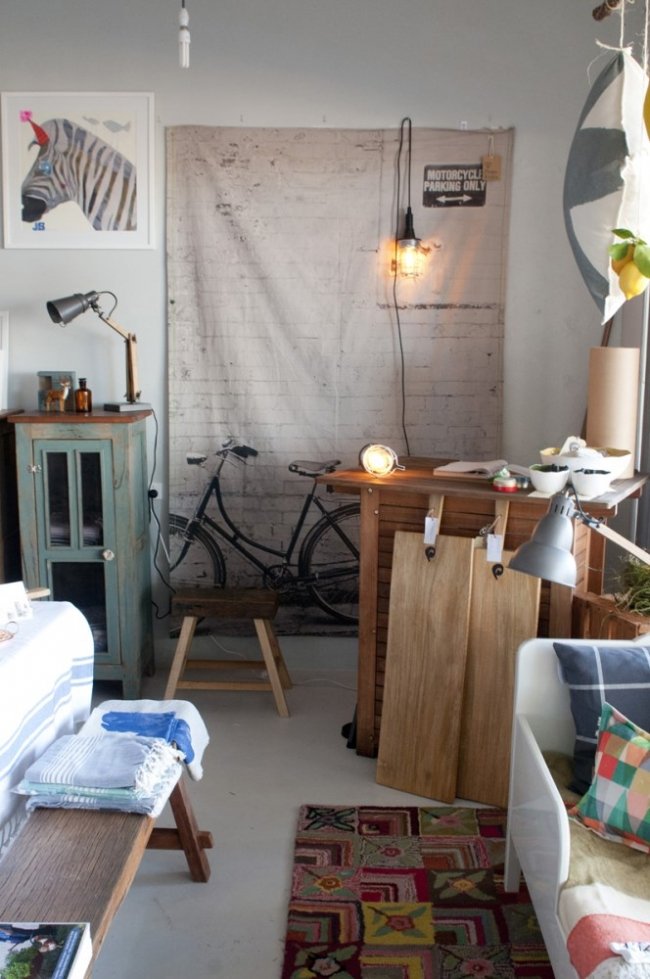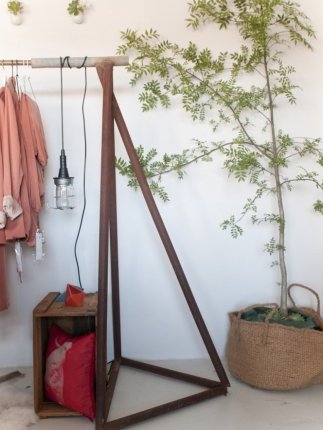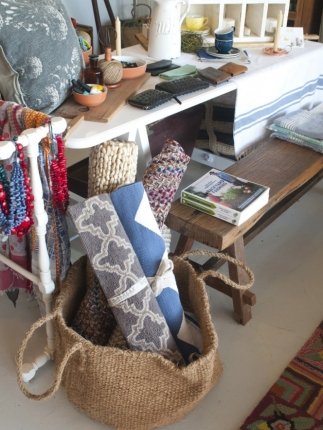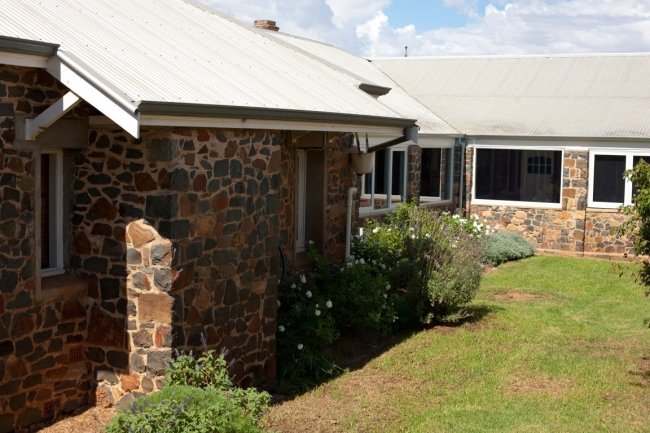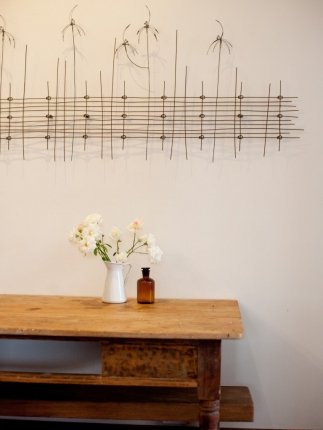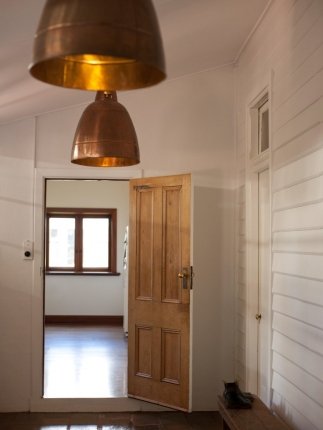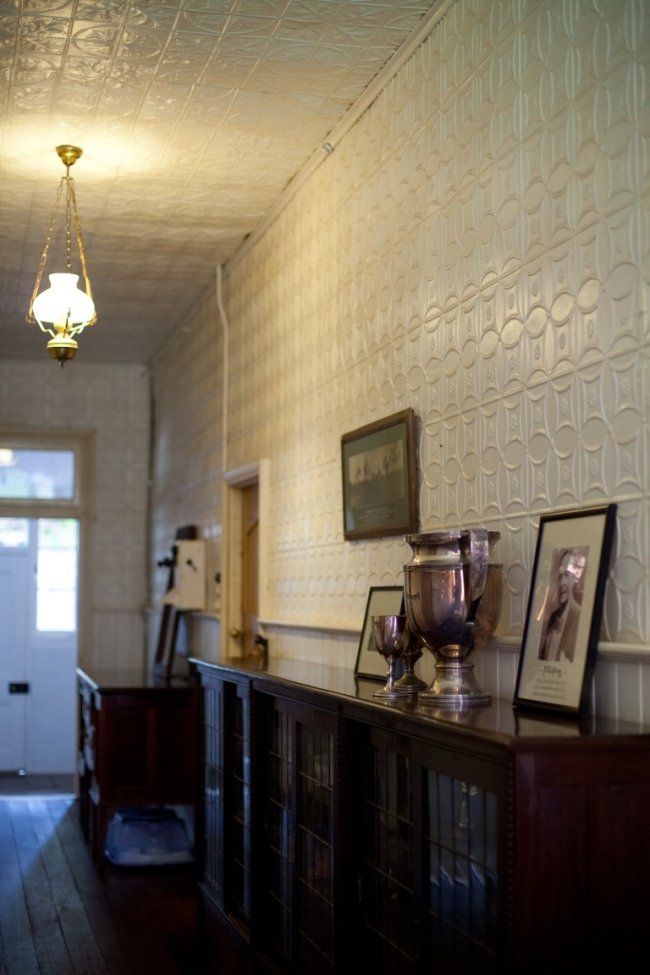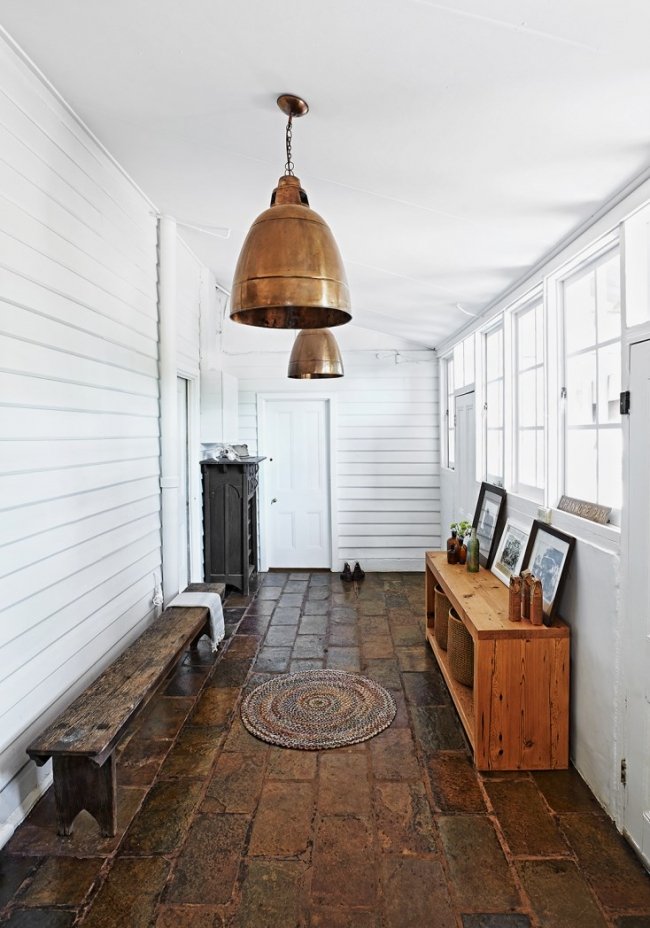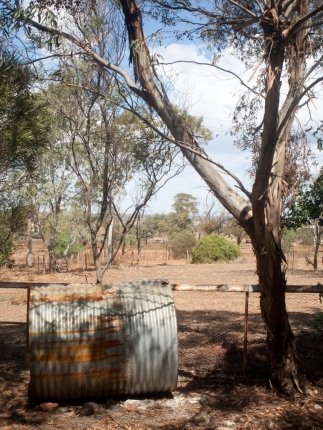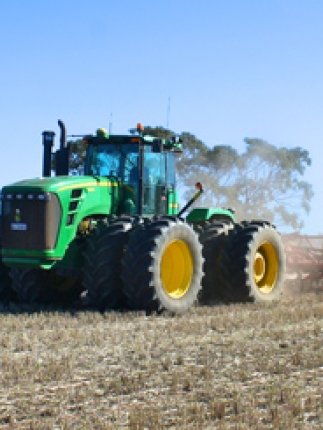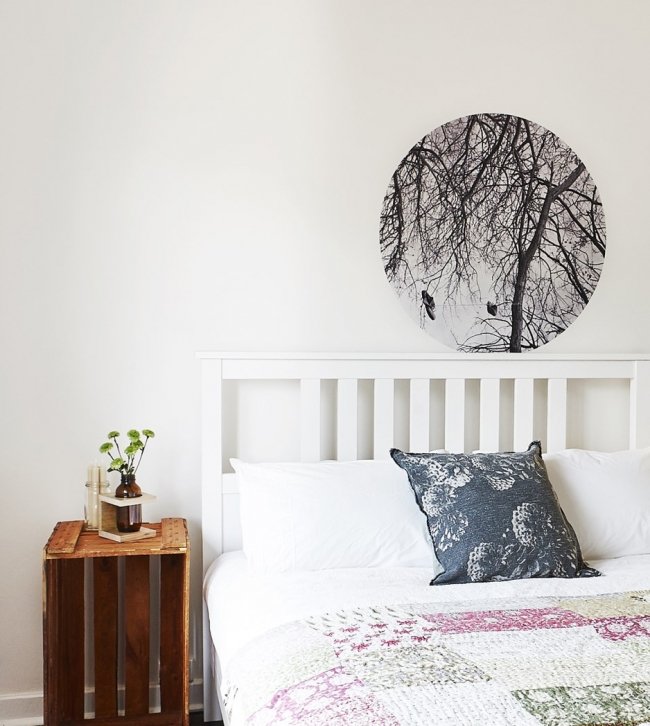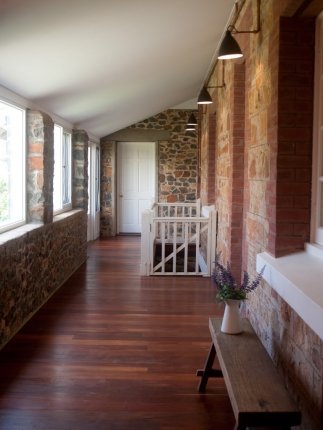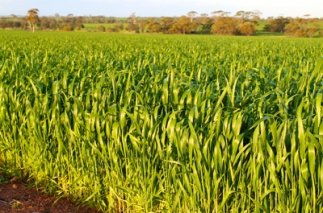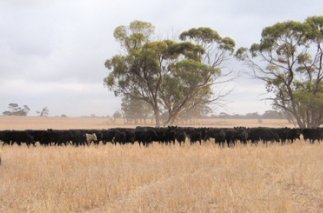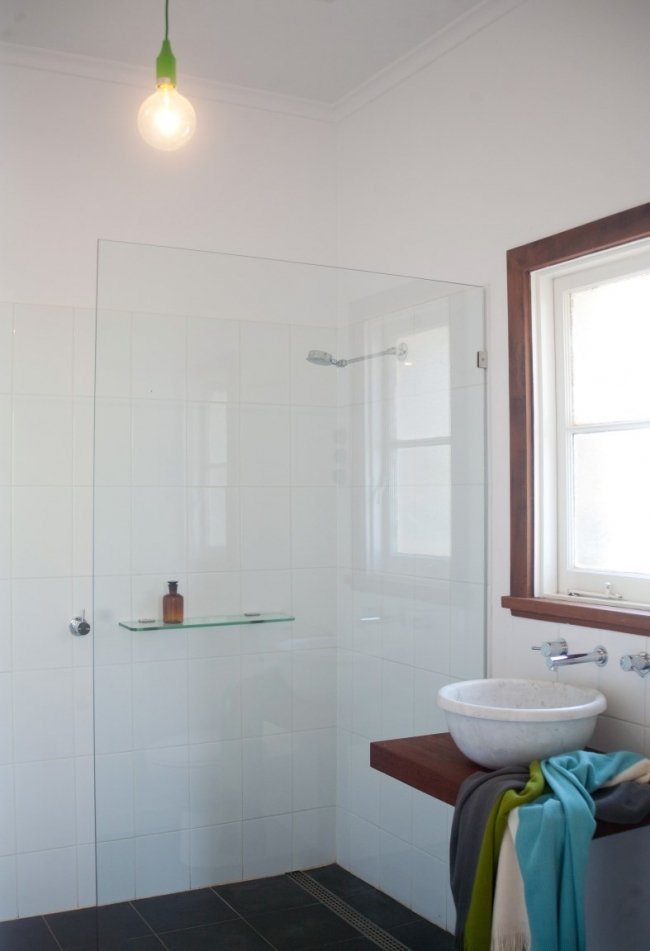 This is a house that is truly a home, and Tracy says she loves country life. "I adore living on our farm and I love the Moora community, the group of girlfriends I have made since moving to Moora, that my son Henry catches the bus to school with just two other kids on his bus run, that my children can ride their scooters down the shed wearing their homemade superhero capes and see their Dad at work. I also love my family growing up together as such a tight unit. We love this place. It feels loved. Comfortable. Welcoming." Maya x


AN EXCLUSIVE HOUSE NERD DISCOUNT ON ALL THINGS CRANMORE HOME!


Tracy is very kindly offering all House Nerd readers an exclusive discount of 10% off all purchases from Cranmore Home over $50 - and FREE SHIPPING on all items until December 13th. Awesome! To redeem your exclusive discount, simply enter the code HouseNerd at checkout. Woohoo! You can like Cranmore Home on Facebook and Instagram to keep up to date on their awesome pop-up stores and special offers.
HOME LOWDOWN
THE OWNERS
Cranmore Home owner Tracy and her farmer husband Kristin Lefroy, who live with their children Henry, 5, Oliver, 3, and baby Eve, 8 months, as well as Yandy the sheepdog, Rosie the sheepdog puppy, and "a healthy collection of dinosaurs!"
THEIR HOME
Cranmore Park, a 1909-built farmhouse on a merino stud and cattle farm on 6000 hectares (that's 14,862 acres for you UK and American readers!)
LOCATION
37km from Moora in rural Western Australia
BUILT
1909 and added onto over the years
FEATURES
Stone walls made by Italian stonemasons, weatherboard walls, tin roof, pressed tin interior walls, self-contained guest quarters, jarrah floorboards, five bedrooms, three bathrooms, play room, living, dining and kitchen, office, two sleepouts, gardens, veranda
THE DESIGNER
Tracy and Kristin worked with designer Debra Brockman on their interiors
STYLING AND PHOTOGRAPHY
Some photos by Sally Mills, others by Richard Jefferson of F#N Photography, with styling by Daniela Varone of B&W Graphic Design, who did all of Tracy's beautiful branding!