Posted Sunday, August 25, 2013 in:
Home Envy
Jodi and Rikki Schmalkuchen had lived in their inner-city 1930s cottage for years. But when the time came to extend the little three bedroom house to make more room for their first baby, deciding exactly the best way to do it had them stumped.
It took a fresh eye in the form of Ben Mountford of Mountford Architects to suggest an extension plan that has turned this place into one very cool, unique home – it even impressed the judges at the WA Architecture Awards 2013, who awarded Ben a Commendation in the Residential Architecture – Houses category.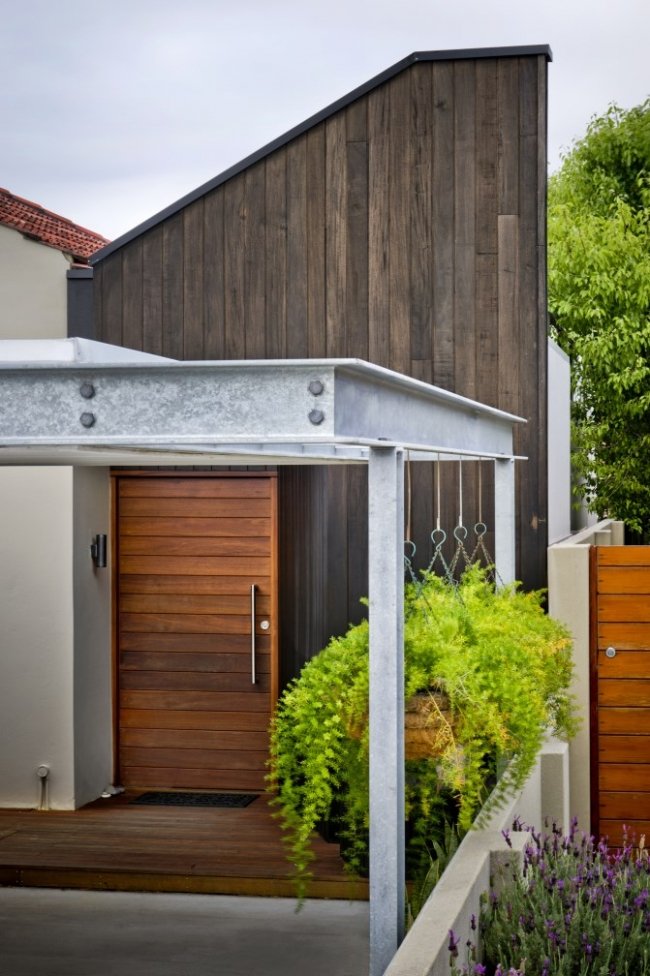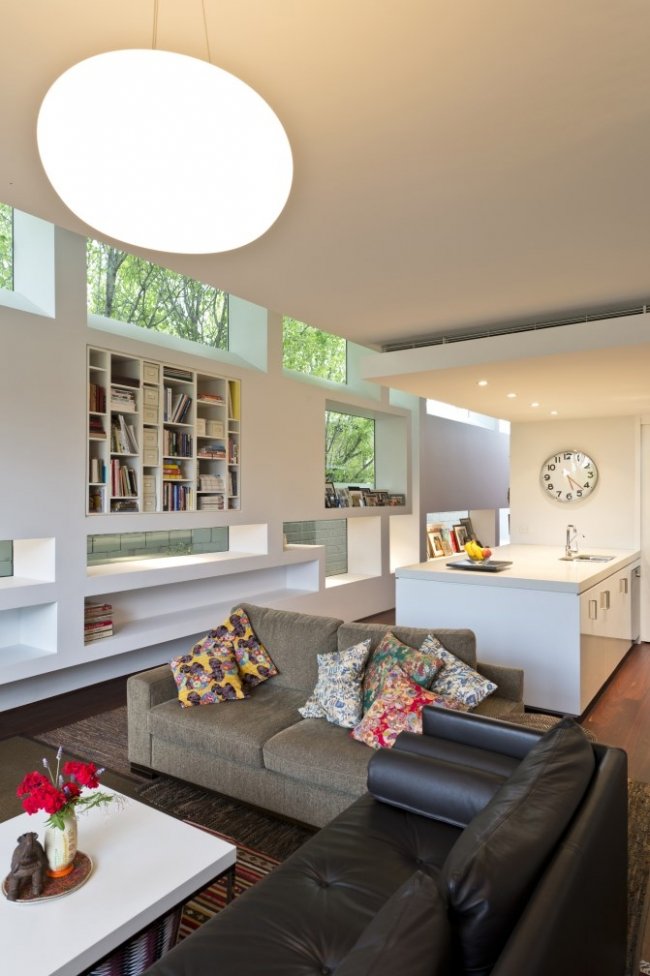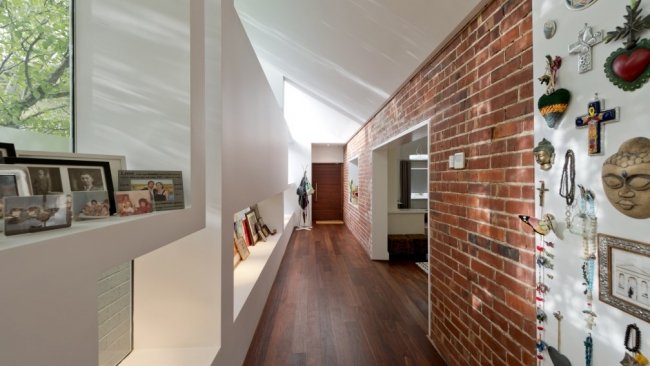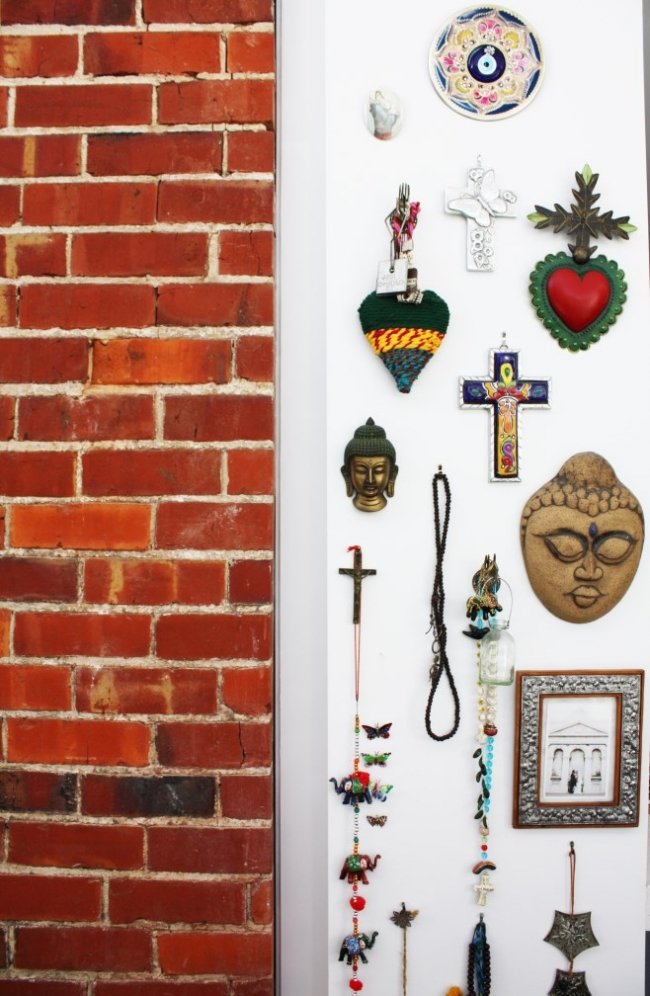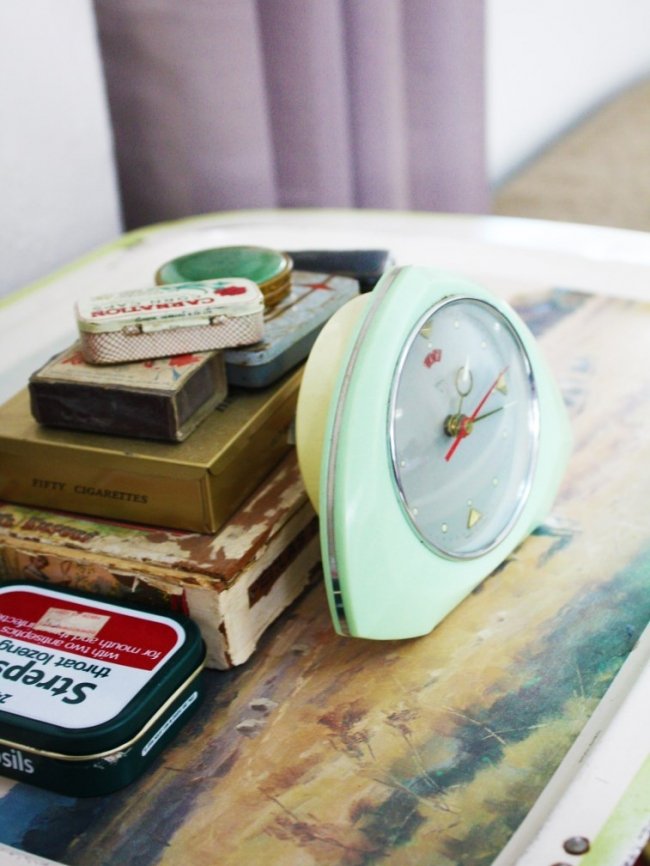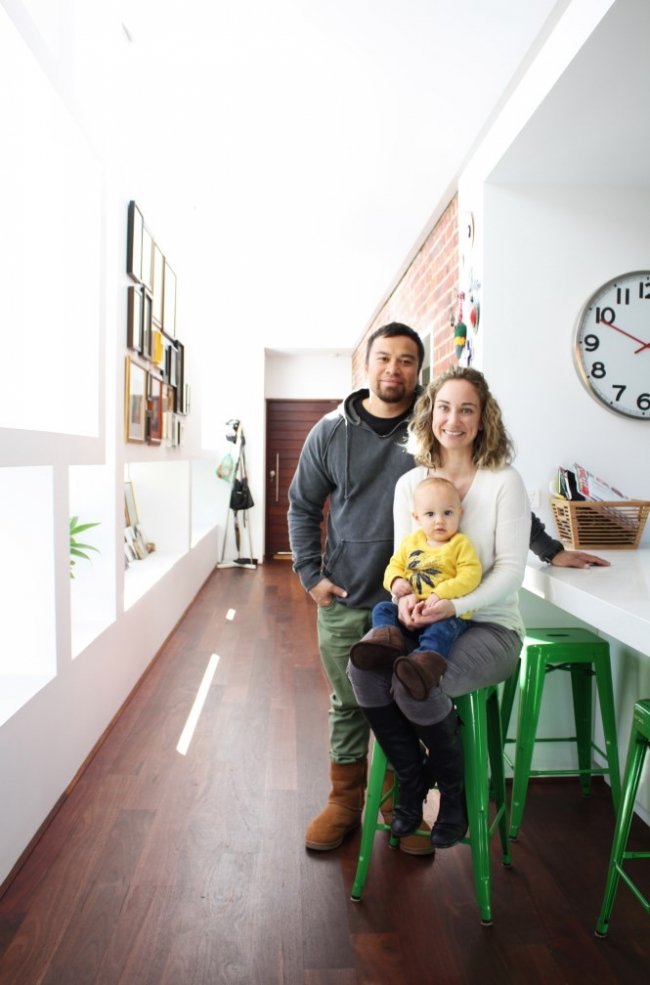 Ben came up with a very clever design to rejig the layout of the little cottage – he suggested turning the old front porch and entry into a study, and knocking out the home's tiny existing single garage to use the space along the side of the house to create a long, new entry way leading to an open-plan living space at the back. It is this stunning entry waythat is now one of the house's most special features, acting as a gallery space for Rikki and Jodi's artworks, family photos and trinkets from their travels.
Jodi and Rikki, who now live with their baby boy Jayden, one, bought the 1930s cottage in 2003 when it was a basic but cosy three bedroom home. Rikki says the original owners had built it and added a sleepout to the back. "We loved it straight away - it was different to all the other cottages we'd looked it," she says. "It had the nicest feel to it."
But when they decided to extend, Rikki says it was incredibly difficult to decide just how to - so it was great to get Ben's fresh insight. "Jodi and I struggled for a long time with coming up with a clear vision of how specifically we wanted our new home to look, feel and function," she says. "We had so many different ideas and layouts in our heads but just couldn't seem to settle on one! We wanted to keep the old character of our home yet at the same time have it modern functional and welcoming. We were stuck when it came to ideas as to what to do, stuck with thinking in the box."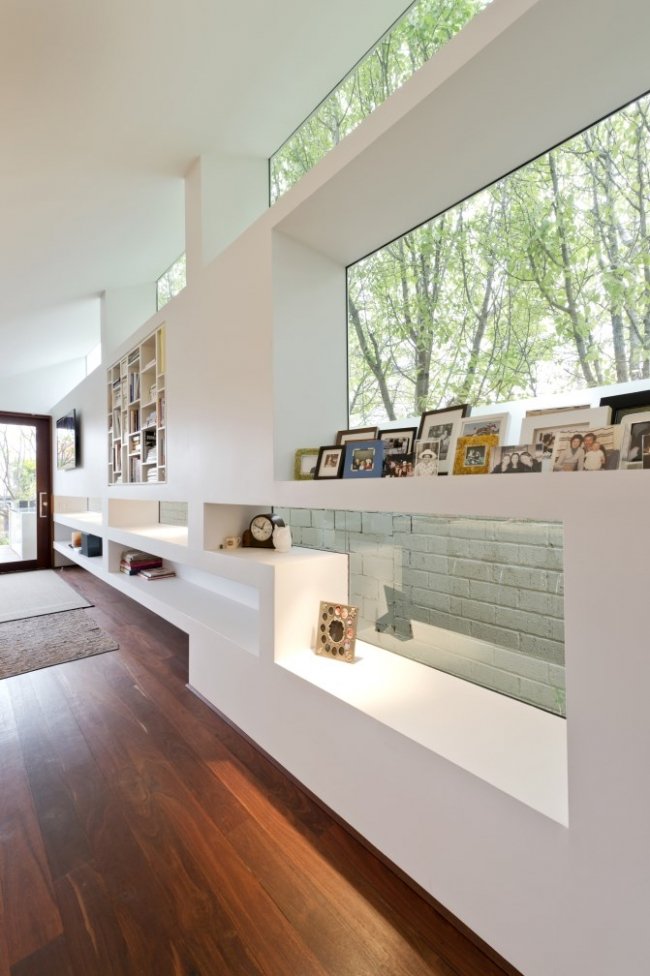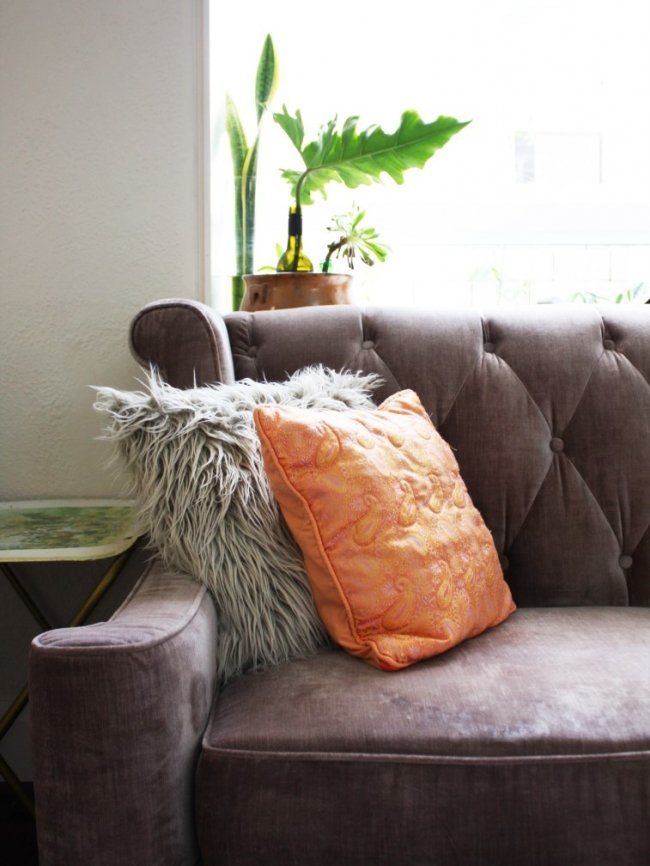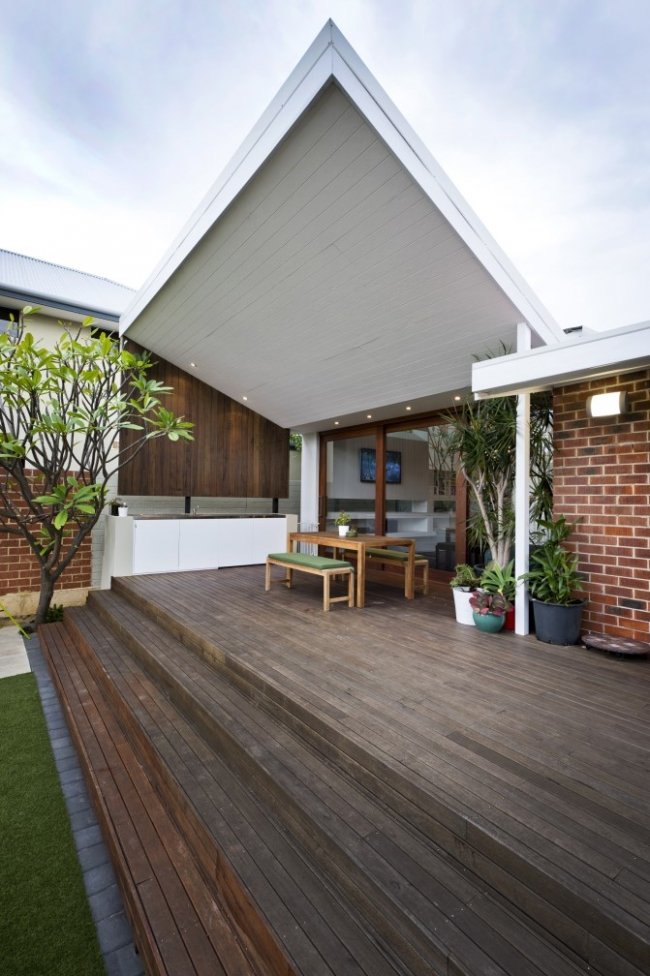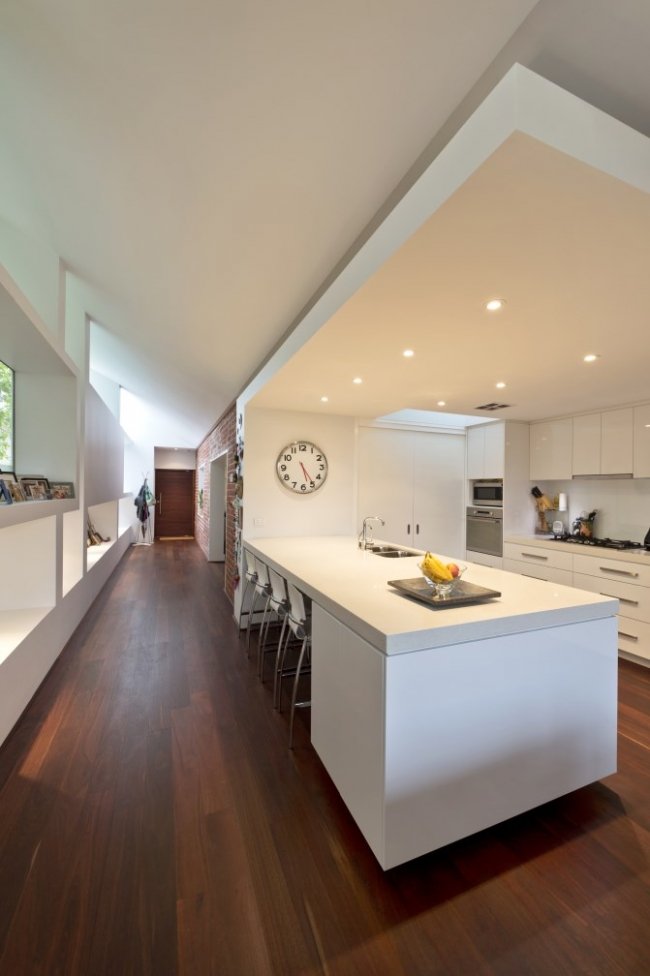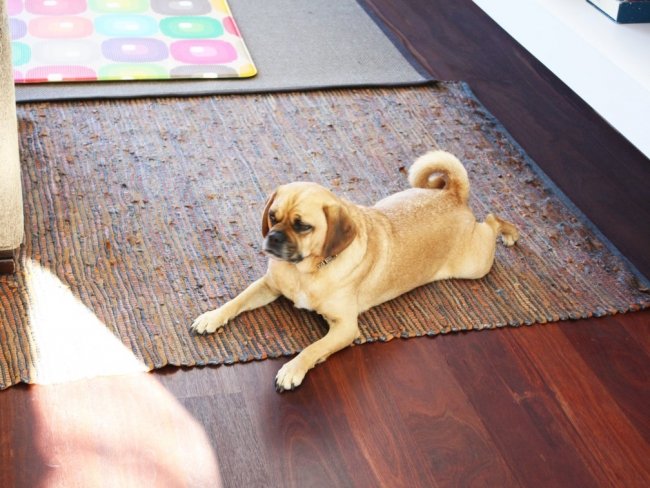 With the construction carried out by Insideout Building, Ben says they retained much of the existing cottage, with the historic features and clay bricks now remaining in direct contrast to the new part of the home, a contemporary open-plan living space. But my favourite standout feature is the gallery, which took the place of the old single garage and side garden (the house now has a new double carport). Ben says the gallery-style entry connects the existing formal lounge and dining room to the modern kitchen and family room at the rear.
It works really well – and it looks beautiful. Subtly using the concepts of borrowed landscape, a line of deciduous trees that edge the neighbouring property now acts as a wonderful complementing feature to the Schmalkuchens' home, shading and cooling the western gallery-side of the home in summer, while allowing for beautiful dappled sunlight and warmth through the bare branches in winter. The big windows and thick walls (designed extra thick so they could contain built-in shelves) are lovely - Ben says the extensive fenestration allowed the western daylight to filter through a green canopy of leaves. "The effect is a constant changing of light levels and patterned shadows that fall over the old and new spaces."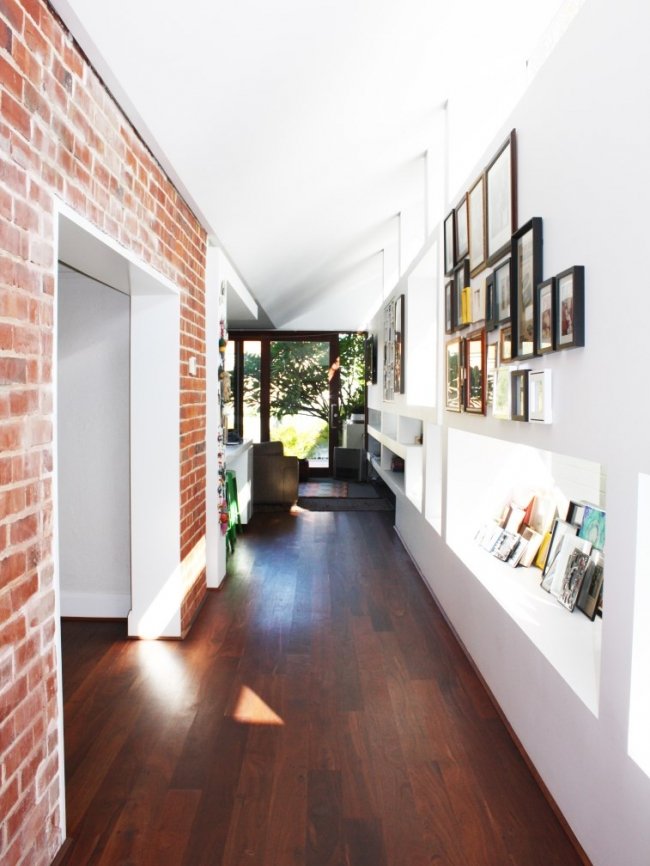 RENOVATION ADVICE FROM OWNERS RIKKI AND JODI
For owners Rikki and Jodi, transforming this old house was their first major renovation project. They reveal what they learned along the way.
Have a clear vision and design. We struggled for a long time with coming up with a clear vision of how specifically we wanted our new home to look, feel and function. We engaged the services of Mountford Architects to help us gain clarity on our ideas, provide some solutions to items we were struggling with and come up with a clear design and plan that we loved. I think that this process was invaluable to our renovations and once in place everything else just seemed to flow on from here.


Have a good relationship and communication with architect and builder - we found that this was important to us firstly to ensure that we were able to communicate what we wanted and secondly for the duration of the renovation to flow smoothly.


Plan! As this was our first major renovation unfortunately we had to learn from many of our mistakes and the one thing I would love to change if I could go back in time is our planning process. Whilst we planned to some degree both Jodi and I were strapped for time as well as there were so many things that we were just not aware of or had not anticipated that crept up along the way.


Be as present as possible during the actual building process -this way you can stop, reassess and make changes just in the nick of time. Our rustic brick galley wall,which is the old exterior of the house, was initially was going to be covered with plasterboard. When we saw how it looked, the plan changed on the spot to leave it exposed.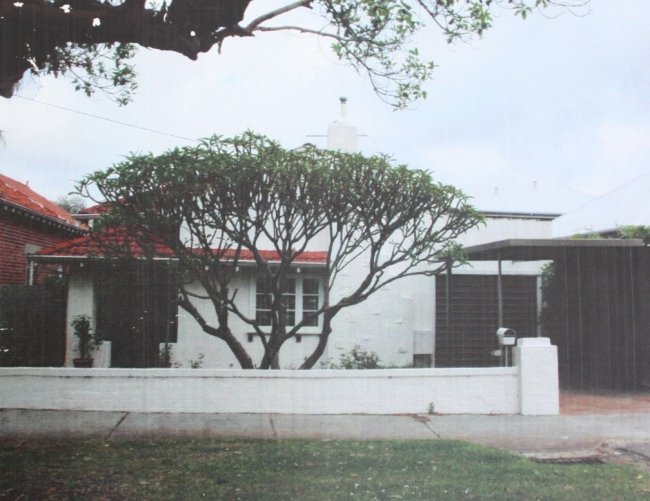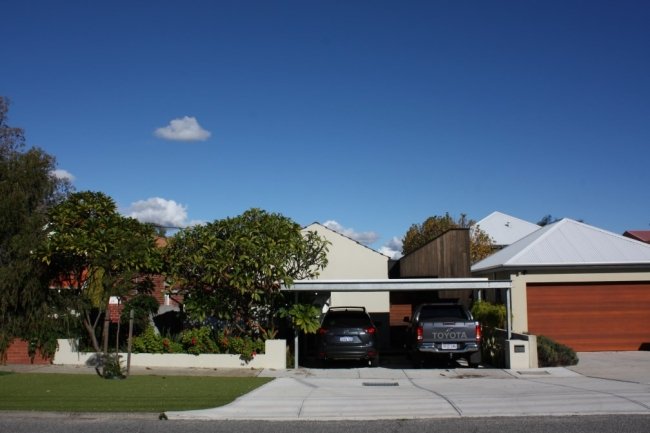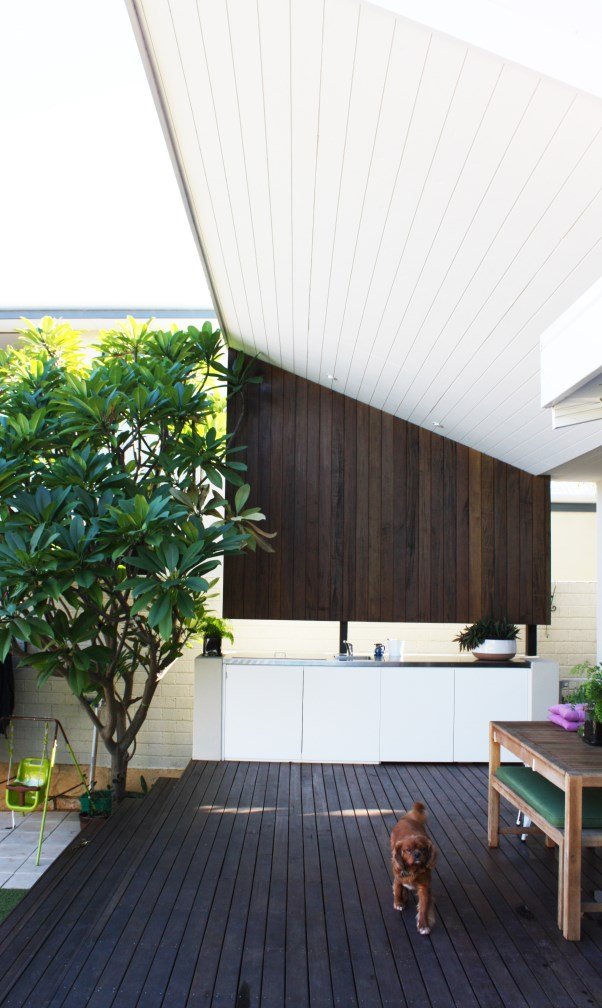 GET THE LOOK
Want to merge an older character home with a contemporary new addition? Architect Ben Mountford gives his advice.
Be bold in contrasting a very modern fit out or extension alongside your existing character home. The results are always unique and you get the best of both worlds.


Rather than use cabinet work to personalise your interior by constructing wider walls and 'scoop' out shelving for your own memorabilia.


Always try to have a balance of natural light so the different light levels of the day wash through the home. This can be achieved with windows on 2 of the wall planes and skylights flush against walls.


For rooms that can't have openings, bring in as much light into the ones that can so adjoining darker room can 'borrow' light.


Planting medium-sized trees and shrubs around the front of western windows will allow leaf-filtered light to wash through your home in the last hours of the day.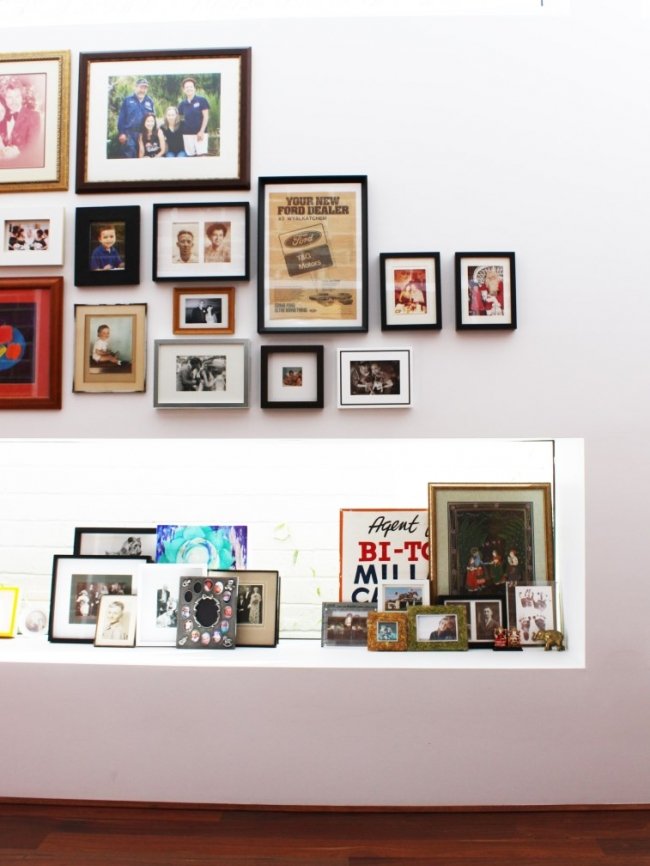 I ask Rikki what tips she would give other people starting an extension. She says being present and paying attention to details is a key one. "Be as present as possible during the actual building process to physically see, understand what is happening and to make changes as they are necessary," she says.
Although she and Jodi were not able to be as present as they would have liked, there were many instances along the build where being there meant that they could stop, reassess and make changes in the nick of time. "A great example of this is our rustic brick galley wall as this initially was going to be covered with plasterboard as it was the old exterior of the house," reveals Rikki. Now it's one of the home's most beautiful features.
And finally… "Patience, patience, patience!" laughs Rikki. "Renovating does not always stick to the time plan you have and you need to allow for this, be flexible and very patient. Rome wasn't built in a day!" Maya x
HOME LOWDOWN
THE OWNERS
Jodi and Rikki Schmalkuchen, who live with their son Jayden, 12 months, and two dogs
THEIR HOME
A 1930s brick cottage with contemporary, architect-designed addition
LOCATION
Inner-city Perth, Western Australia
PURCHASED
2003
RENOVATED
2013
THE ARCHITECT
Ben Mountford of Mountford Architects
THE BUILDER
FEATURES
New gallery-style entry way with exposed brick wall, open-plan kitchen, living and dining, jarrah floors, deck with alfresco kitchenette, four bedrooms, two bathrooms
PHOTOGRAPHY
Professional photography by Stephen Nicholls, amateur pics by me. Including the dog pics of course.