Posted Wednesday, August 7, 2013 in:
Home Envy
I've lived in Perth all my life. But somehow I never really knew about the little town that is Guildford until about six years ago, when I went for a drink at the old Guildford Pub one evening after work. I found myself driving slower and slower as I travelled over the bridge and through the streets. How have I not been here before? I thought. It was like a little old town that time forgot. White picket fences lined sleepy little side streets. From behind darkened gardens of old trees and tangled bushes there peeked little wooden cottages. Rugged workers laughed over a beer at the shabby town pub, homecooked dinners scented the evening air, and kids played cricket on the streets barefoot. I was enamoured.
I'm not the only one who has fallen for Guildford's small town, Gilmore Girls-esque charm. Twinkle and Whistle interior designer Nelly Reffet (who as you know is designing our renovations to the House Nerd house, the Crap Shack) is another – and this is her current home, where she lives with her partner Sam, their daughter Rose, 15 months, and two cats – a little old 1900s Guildford cottage that can definitely be called a bit quirky.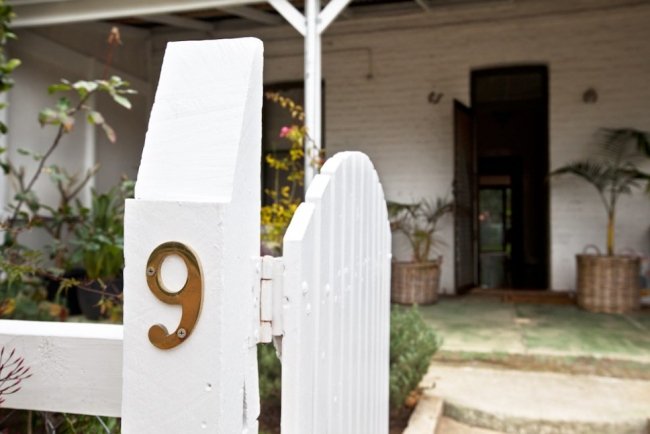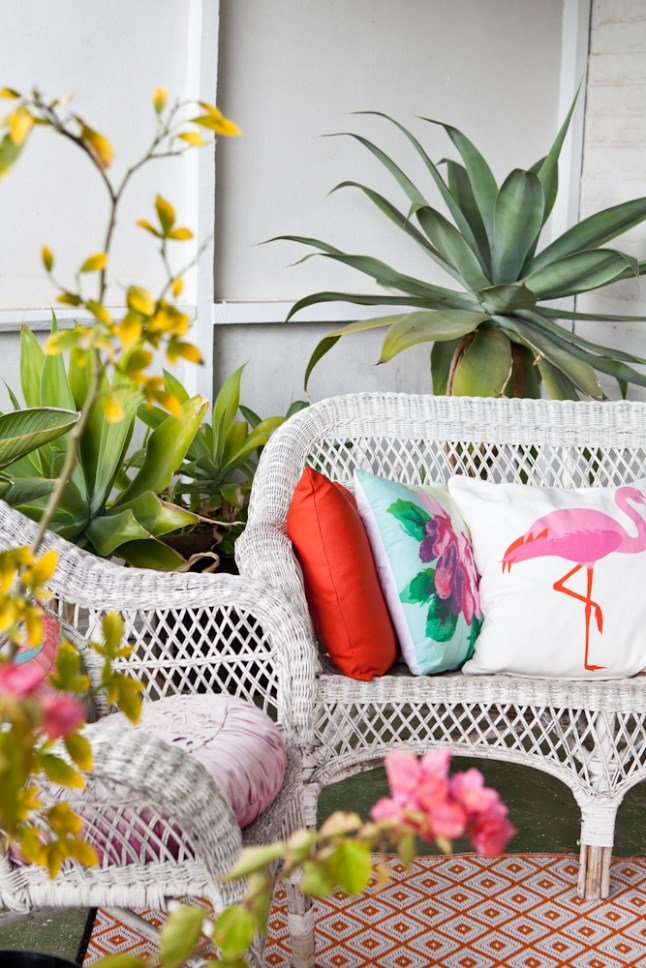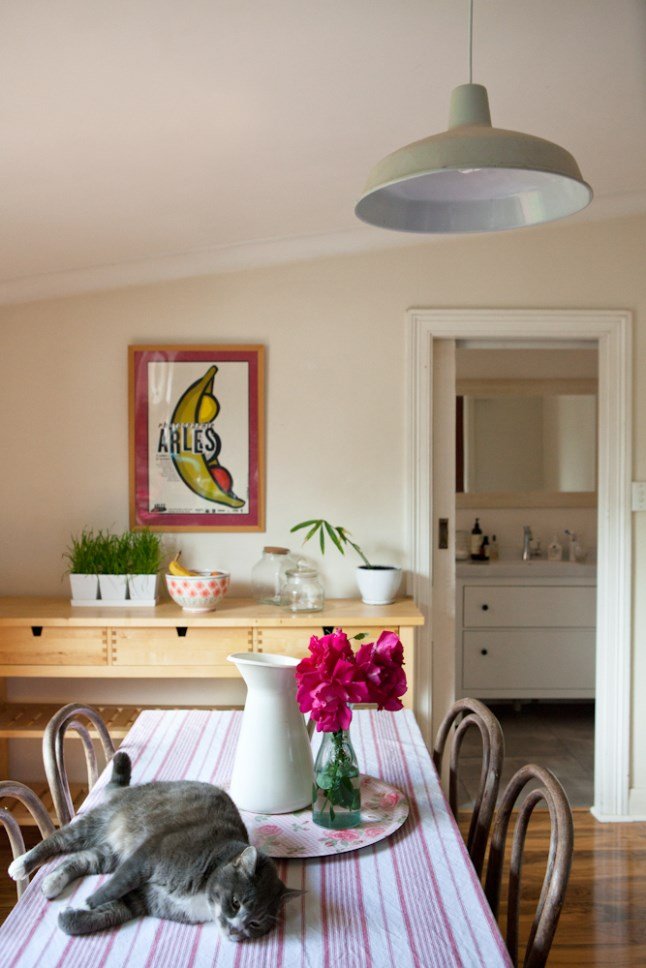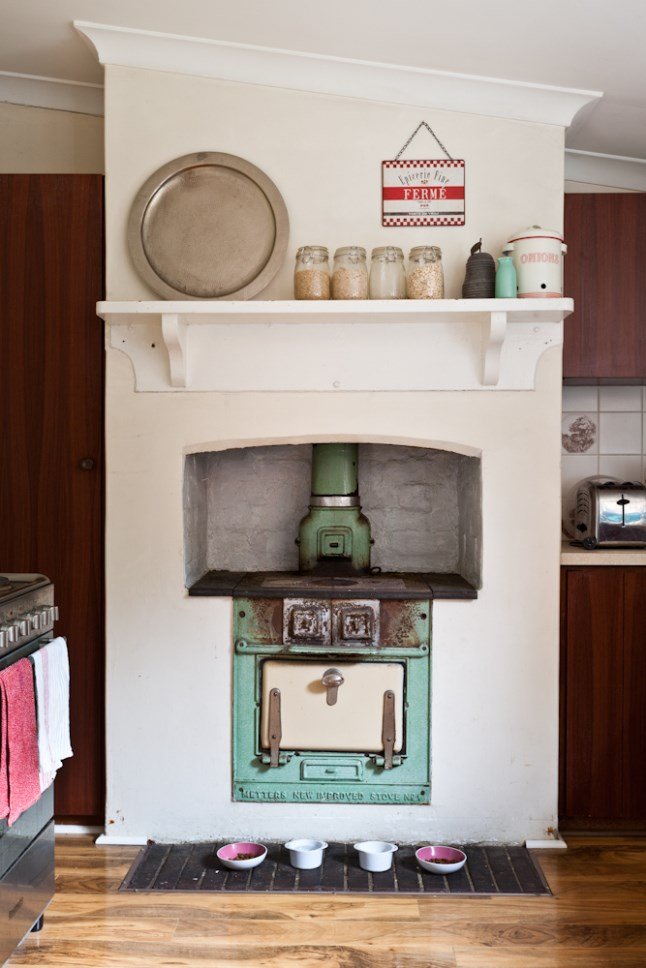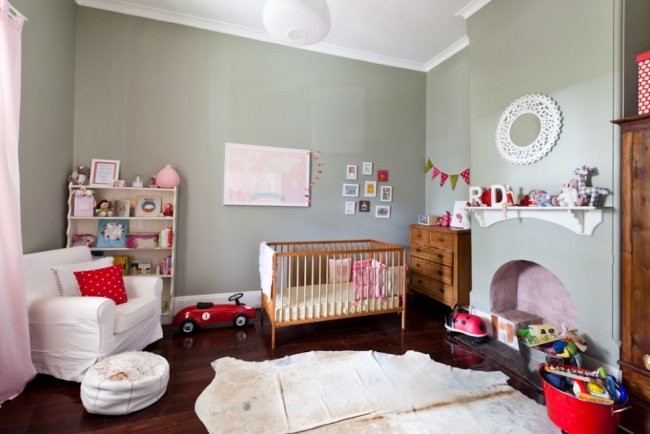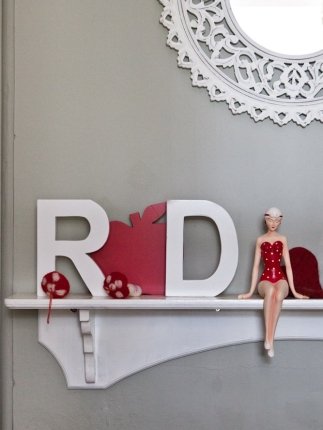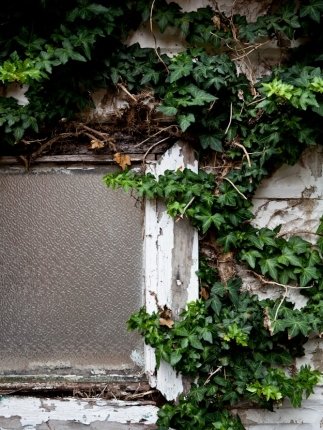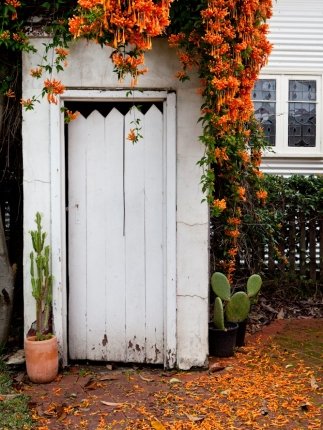 Last week I spent a morning at Nelly's house, breaking only for lunch, to do this fun collaboration for House Nerd. Nelly, the interior designer, styled the rooms, Heather Robbins of Red Images Fine Photography shot these beautiful photos, and I, the writer, made useless suggestions like, "Maybe the ladybug's head should be pointing inwards."
Nelly and Sam were living in a newly renovated two bedroom terrace house in North Perth with views of the city when they decided to move. "The house was gorgeous but we never felt at home there," says Nelly. And when she fell pregnant with Rose, they knew it was time to move to greener pastures and they started looking to rent a pet-friendly place that was either close to the beach or hills. "I didn't have any aesthetical criteria in mind but I knew that I didn't want a house with a horrible, dirty bathroom or an outdated kitchen – you know, the avocado green benchtop and orange tiles style? Not for me!"

As there were only a few photos on the website and Nelly couldn't make it to the home open, Nelly had to rely on Sam's opinion when this house came up. My first question was, "How are the kitchen and bathroom?" His response: "a little outdated but the benchtop is cream and it is all very workable and reasonably clean!" They applied and got it.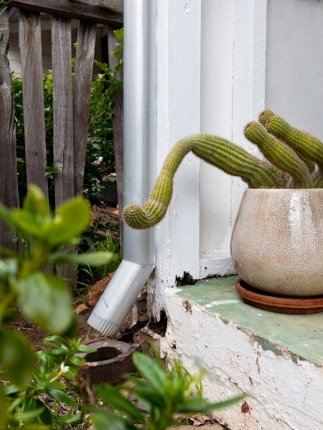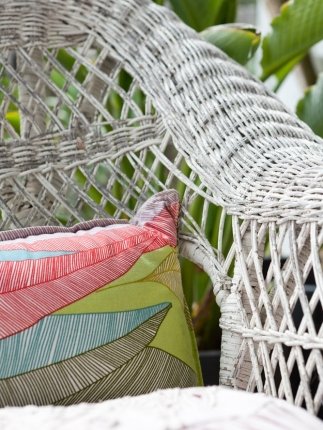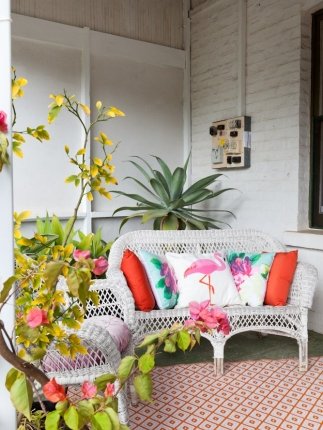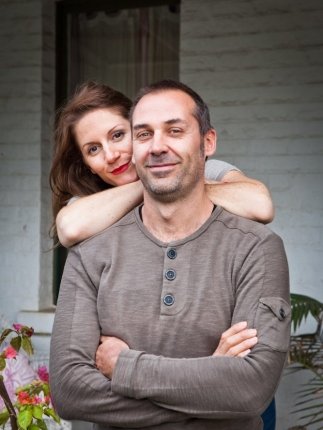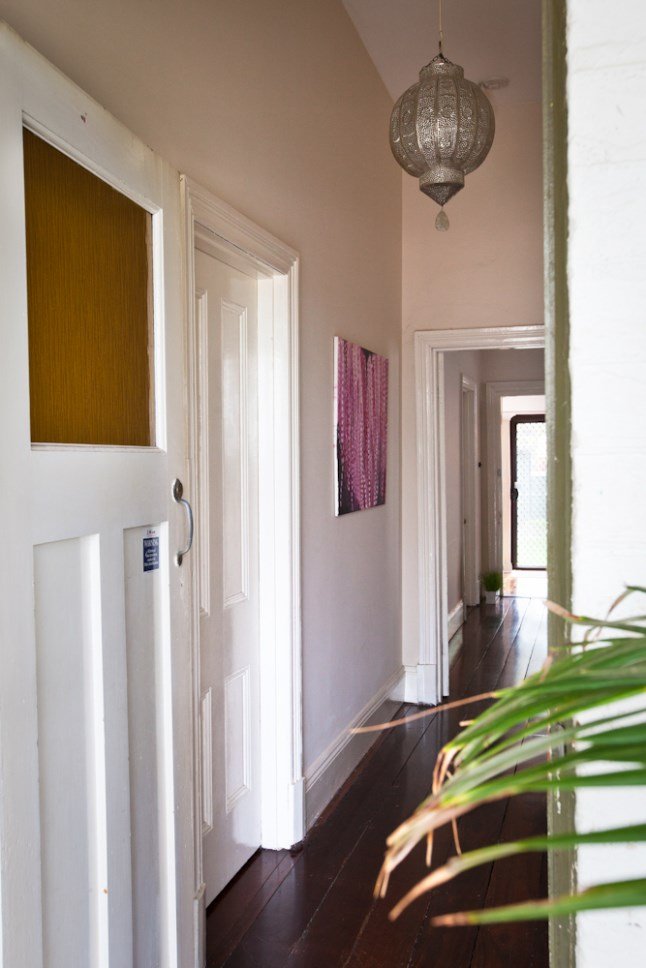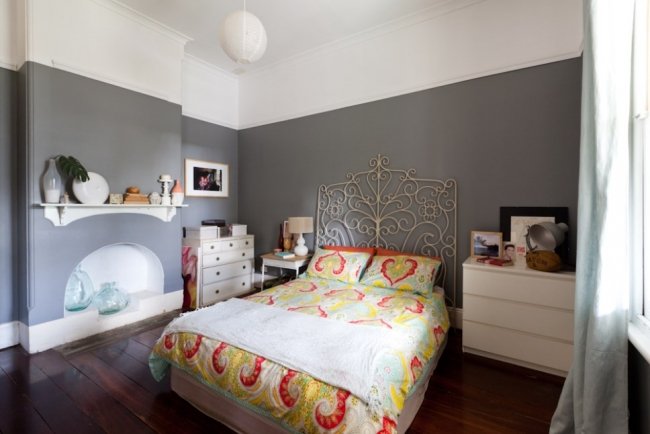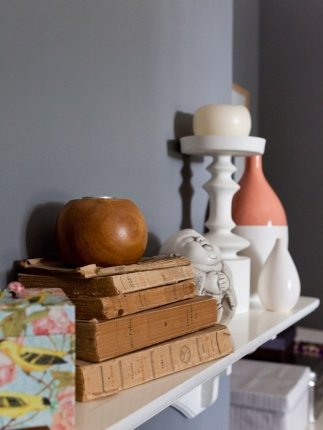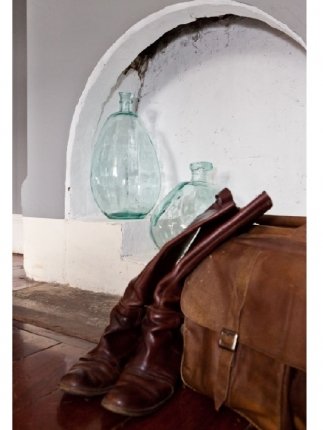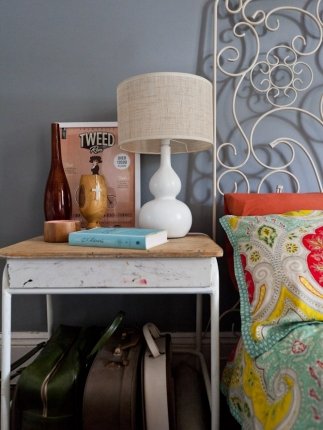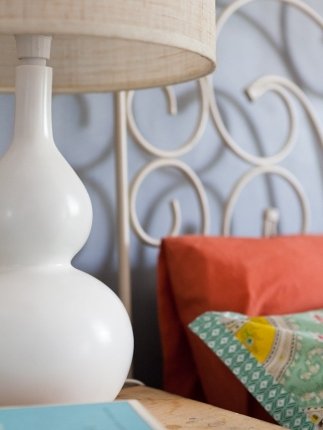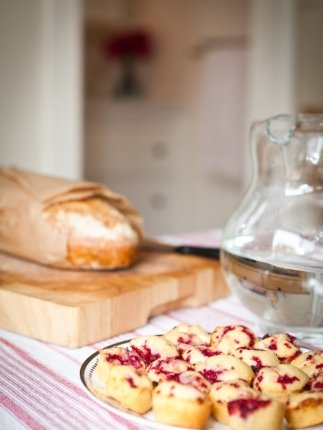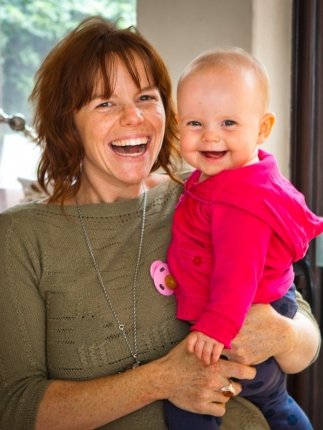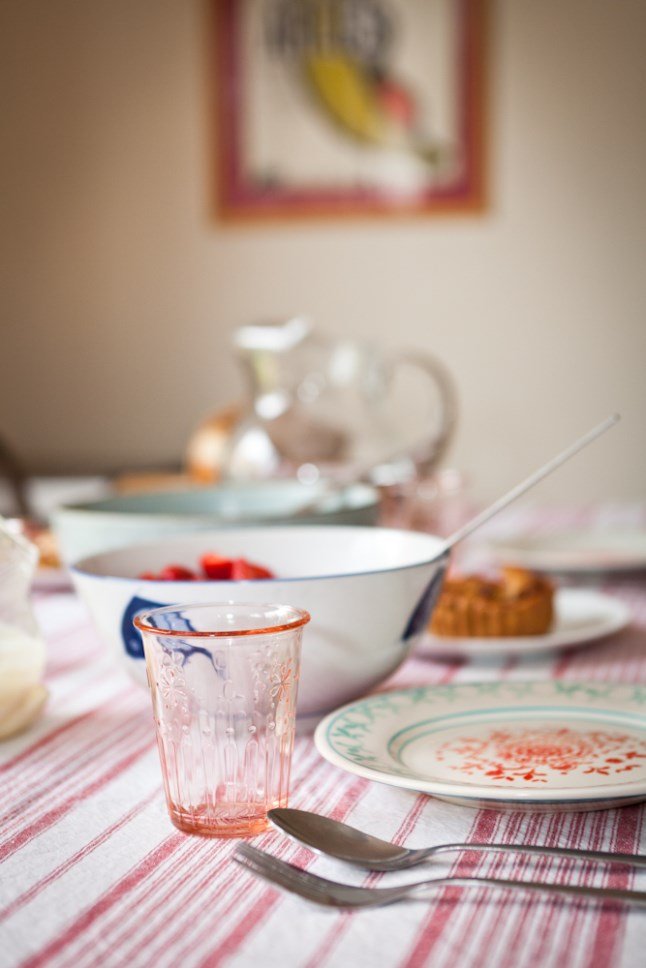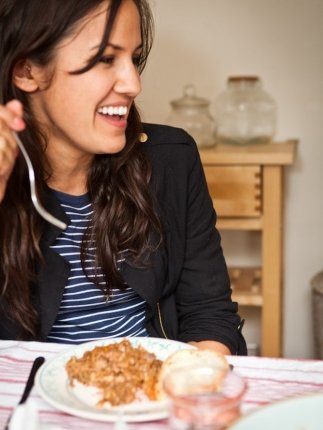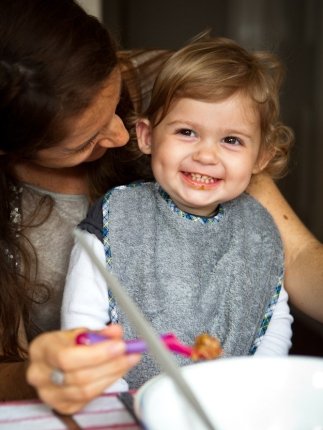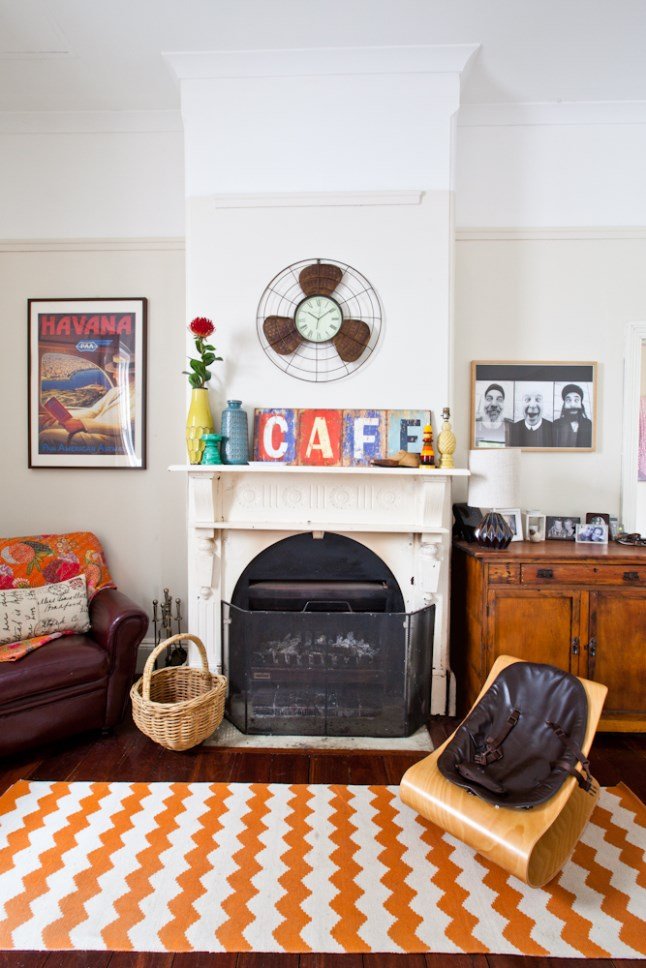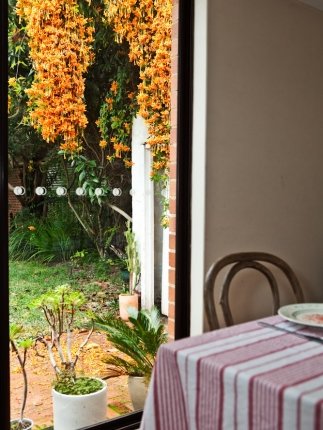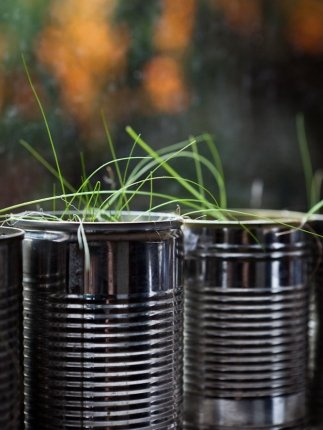 This is a house that is lovely; imperfections, quirky features, battered bits and all. The paint on the external walls is flaking from age. The laundry is outdoors, making for some refreshing laundry-doing on winter days. Inside no doors are similar or straight, in some cases the gap between the floor and the bottom of the door ranges from 2cm to 7cm. But strangest is the floor.
"The house was built on stilts and there is nothing between the ground and the floorboards," reveals Nelly. "The air pocket between ground and floor acts as a natural insulator and it works! Winter or summer, the floors tend to maintain a very similar temperature. But that also means that we can see the soil in between the boards and the gap between them is sometimes so big that if I ever drop a ring, I could lose it. That makes dressing/undressing a tad more exciting. But we love the house… it's not perfect but it's real. It's a home."
They moved in on Christmas Eve 2011 to a warm welcome. "The neighbours gently knocked at our doors when we had just brought in the last box at 9pm – they just wanted to welcome us to the street by home-delivering a dish of Christmas treats. We instantly felt at home."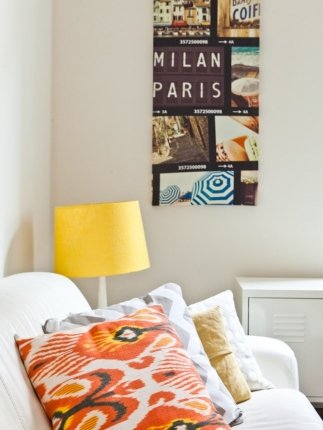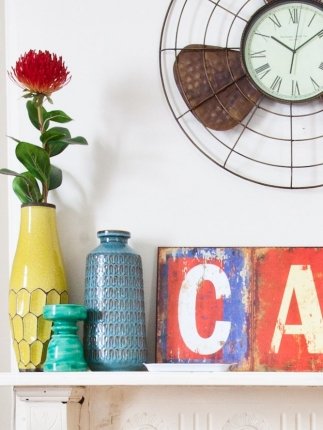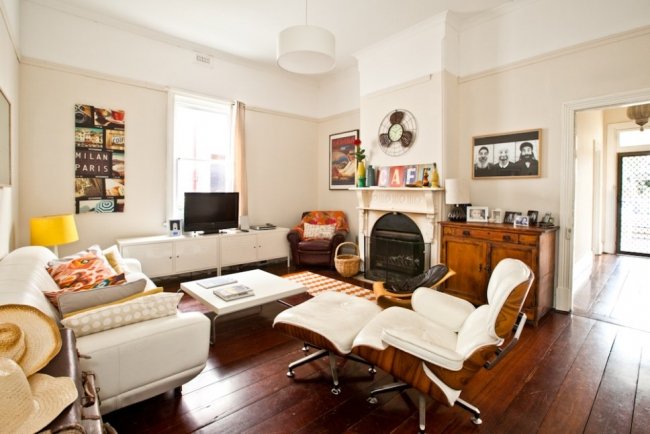 Now if you read my story on Nelly and Sam's former surf shack rental in Watermans Bay, you'll know that they don't shy away from doing up places they rent. Yes, rent.
"Even though every time we move into a new place, we say we are not going to invest time and money again in doing up someone else's house, we always end up doing it," laughs Nelly. "I know it sounds weird but to us, it does make sense! Firstly, we live in the place, so we'd rather have it nice and homely. Secondly, we believe that, if we look after the place, if we respect it, the landlord is more likely to look after us and to be willing to keep us for as long as he/she can."
This time, that work encompassed a full bathroom renovation – yes, to a rental! Nelly designed it, presented the landlord with a moodboard, had her tradies do the work and the landlord financed it.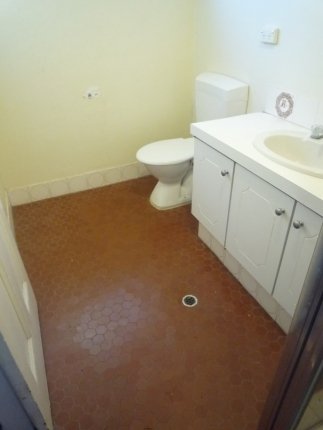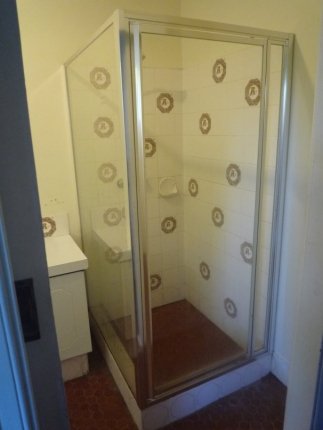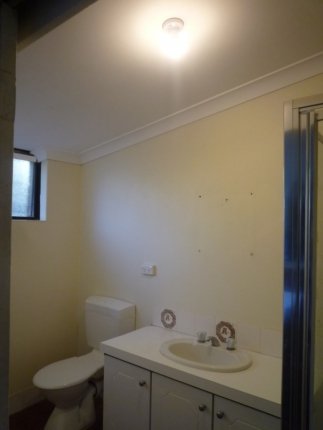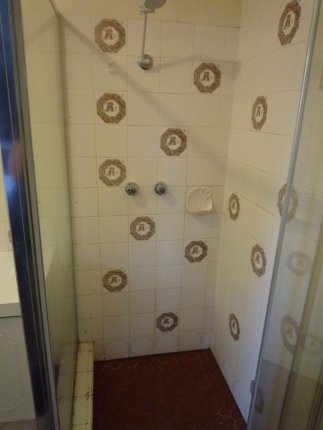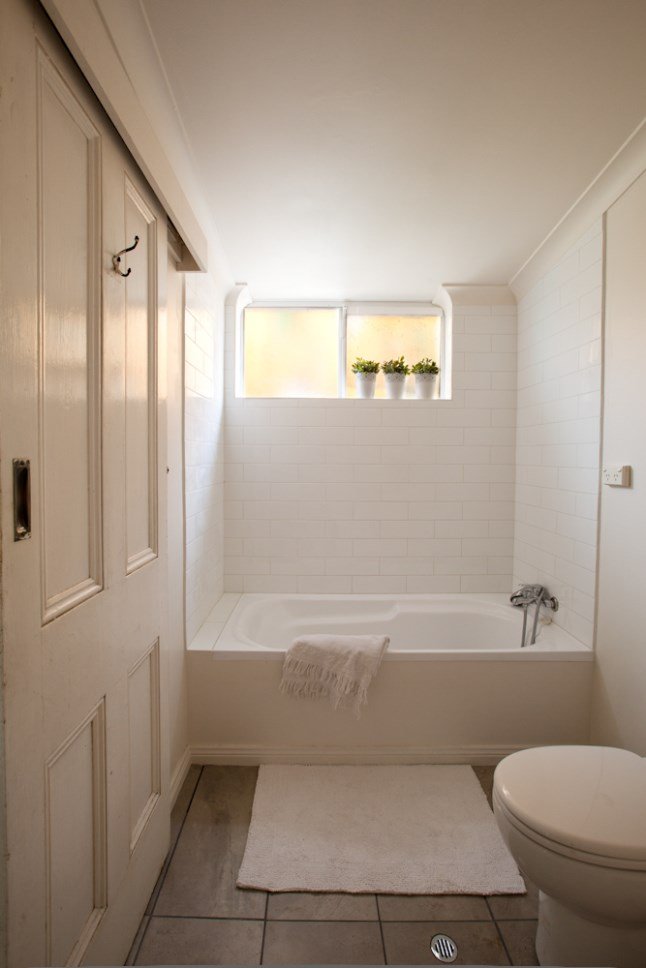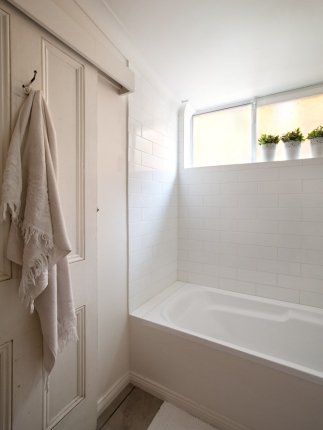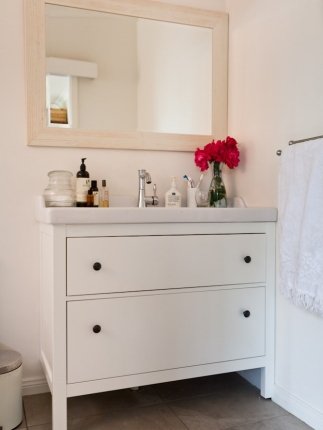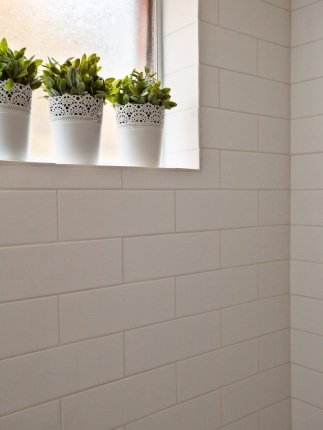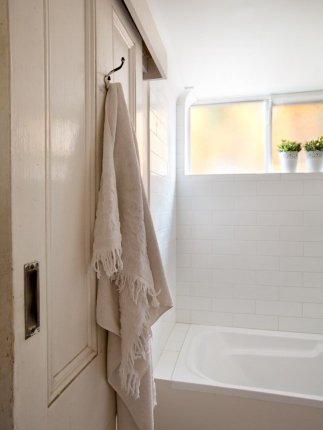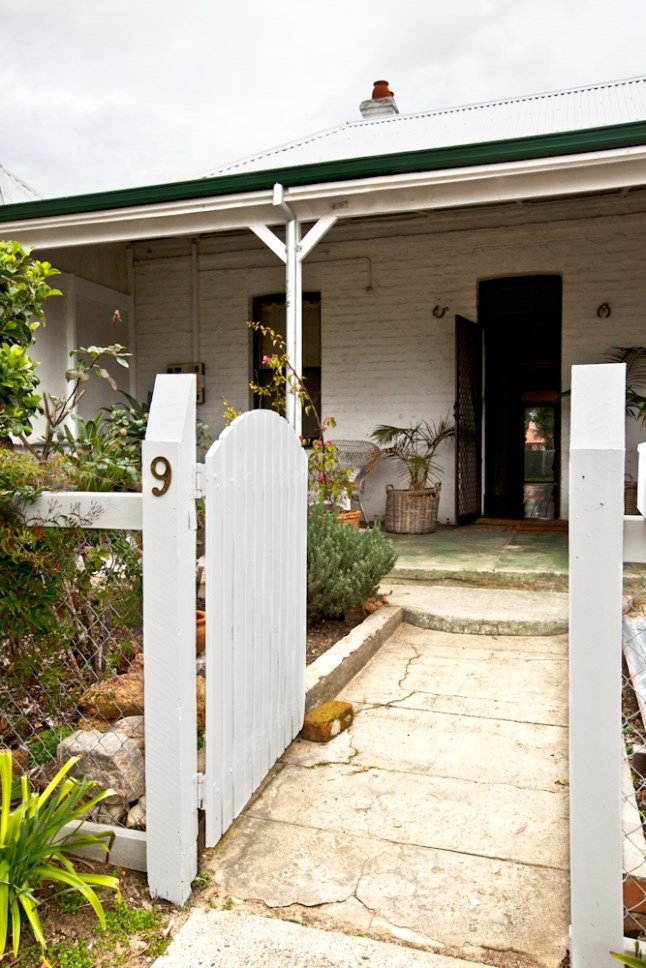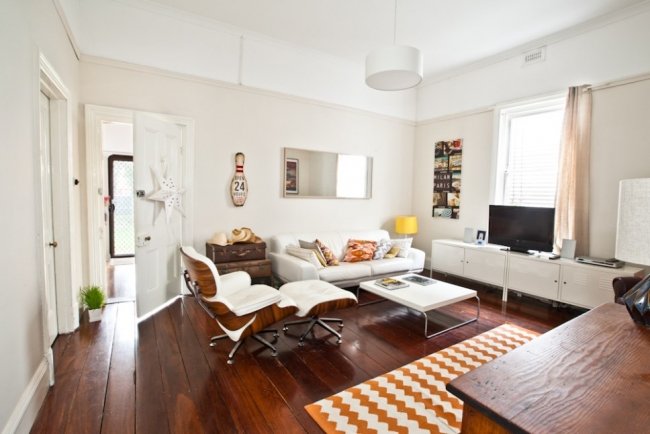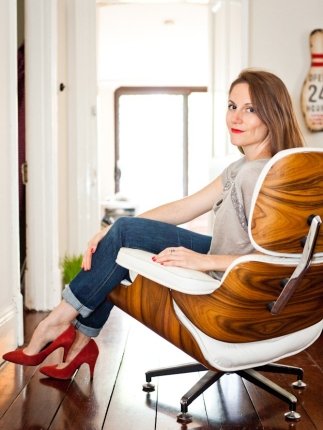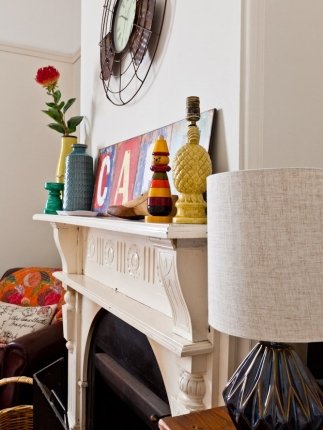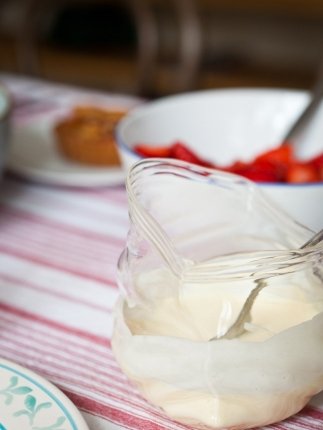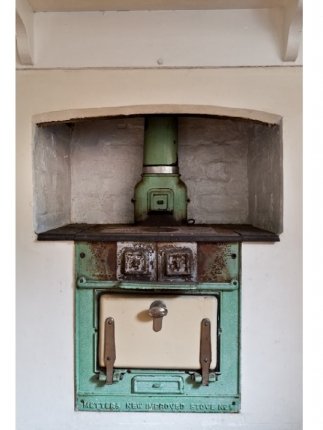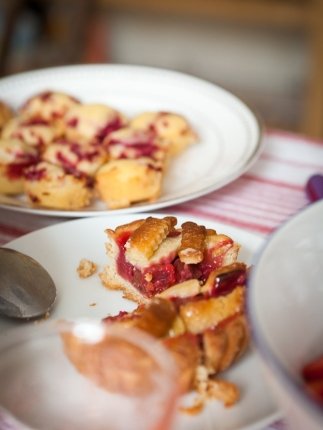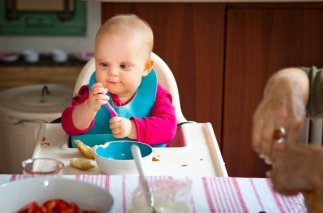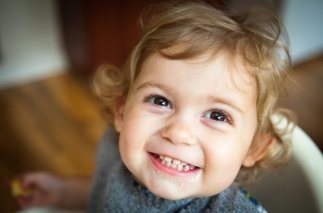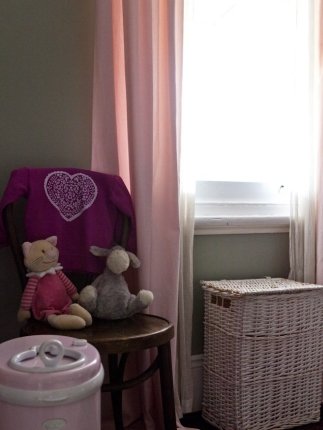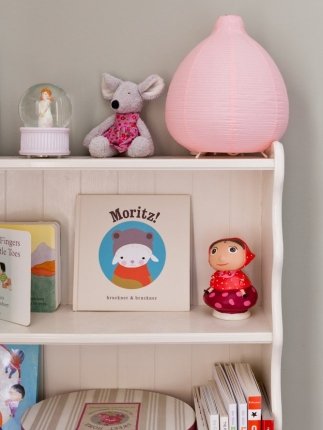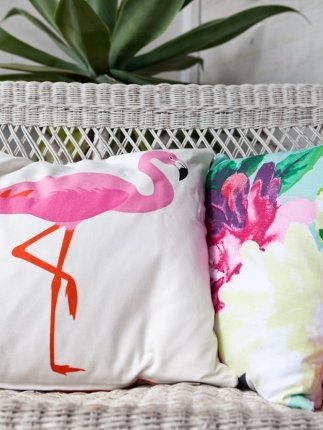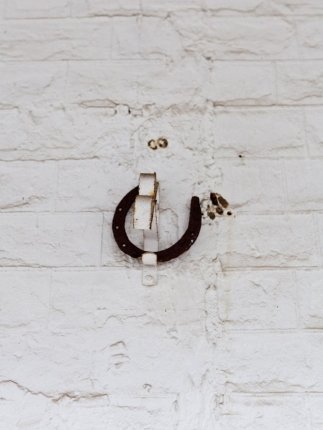 The result of the bathroom renovation? Happy tenants, happy landlord, and a property that has gone up in value and that will be a much more appealing rental when it's time to get new tenants.
Which is very soon – Nelly and Sam are moving again, although this time not to a rental but to a house of their own! Typically, Nelly is already planning its improvements. "We're going to knock out a wall between two bedrooms to make one bigger one, add a wall to the front lounge to make it a bedroom…" Whatever they do, I'm sure it will be awesome – expect to see it on here! Maya x
HOME LOWDOWN
THE FAMILY
Twinkle and Whistle interior designer Nelly Reffet, her partner Sam Desmaris, who is a graphic designer, their daughter Rose, 15 months, and their two cats, Lex and Sox
THEIR HOME
An early 1900s rental cottage
LOCATION
Guildford, Western Australia
MOVED IN
Christmas Eve, 2011
THE INTERIOR DESIGNER
Nelly Reffet of Twinkle and Whistle (who is also overseeing our renovations to the Crap Shack. Woohoo!)
FEATURES
Front veranda, outdoor laundry, jarrah floorboards, fireplaces, three bedrooms, lounge room, kitchen and dining facing back garden, renovated bathroom, outdoor toilet
INTERIOR DESIGN & STYLING
Nelly Reffet of Twinkle and Whistle
PHOTOGRAPHY
Heather Robbins of Red Images Fine Photography