Posted Sunday, October 14, 2012 in:
Home Envy
It might be the norm in cities like New York and Paris, but I think here in Perth we are yet to fully embrace and think of clever design solutions for small-scale apartment living. That's why I was so blown away with the amazing renovation of this tiny bedsit in East Perth – one of the smallest apartments I've come across!

Owner and architect Anthony Hines bought this 1960s apartment as a home, a renovation project and for a challenge, to see how he could redesign a small space. It's compact - at just 36sqm in size, Anthony's entire home is about the same size as my dining room and home office combined! When I thought about fitting a bedroom, bathroom, kitchen, living area, dining and laundry facilities in that space, my mind boggled. But Anthony has made it work.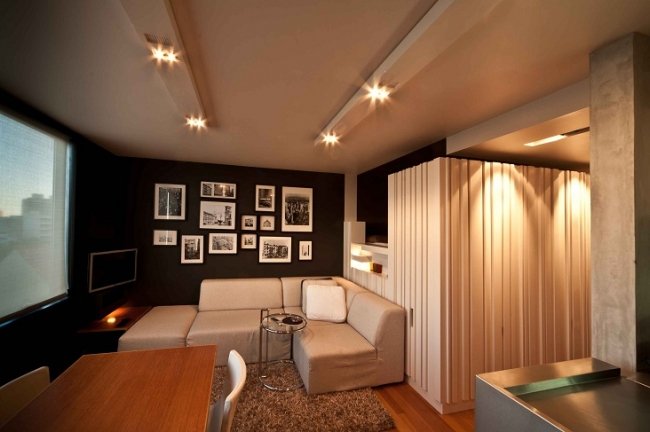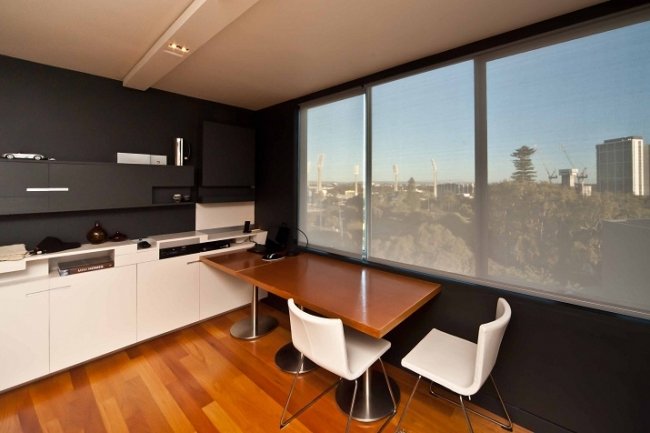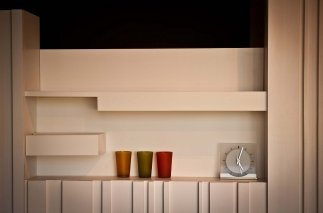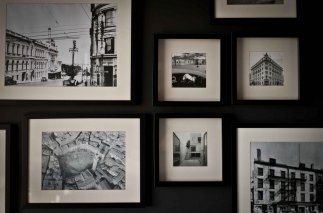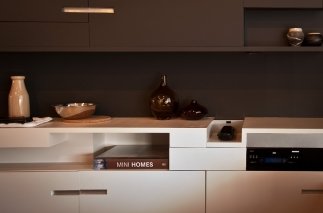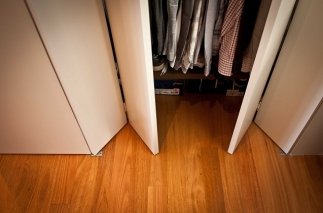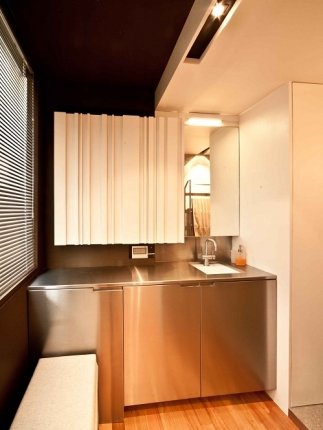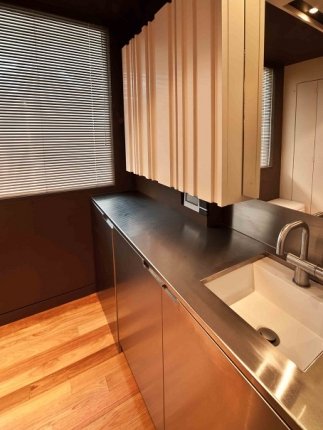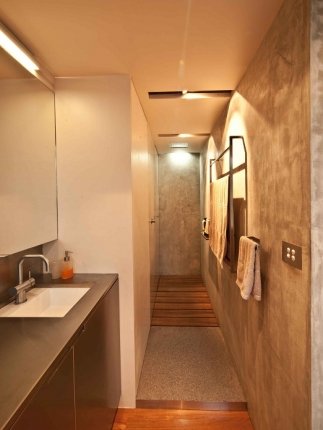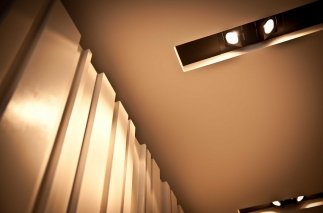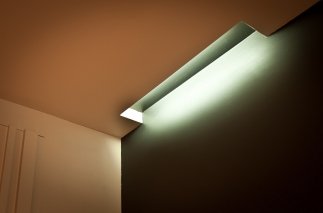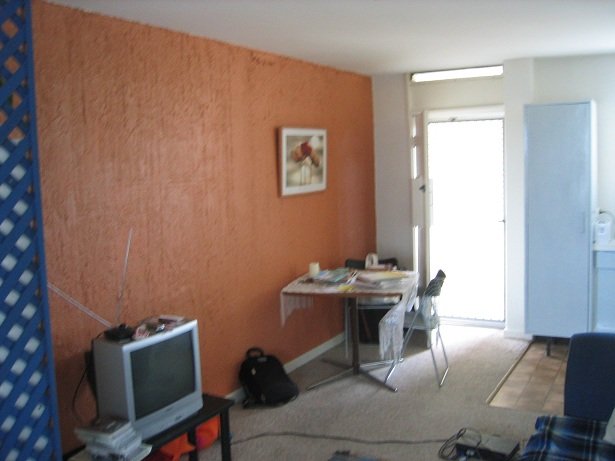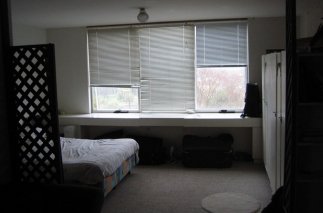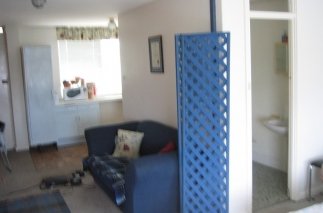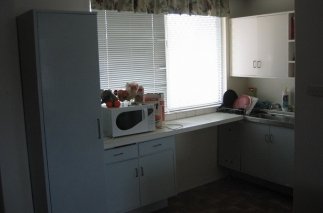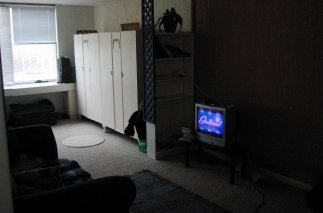 Anthony aimed to give the apartment defined zones that did not waste a single bit of space. "The whole idea was to get the apartment feeling as close to a house as possible," he says. "Thinking along the lines of, 'What has a house got?' but scaled down."

As you can see from the before photos, the apartment has gone from shabby uni student-esque digs to a stylish, modern pad with a floor plan that makes the most of every bit of space. It's not Anthony's first time living in a small space. Prior to this apartment he lived in a 44sqm one that had no doors and no privacy that he always wanted to change around. "When I saw this apartment, I had a plan in mind already," he says.

But first he had to spend time inhabiting it. "I lived in it for three months first and it was completely depressing," says Anthony, who likens the experience to that feeling you get when you feel cooped up in a bad hotel room. Now it's a completely different story. "I can actually spend the whole day here relaxing on the weekend and I don't get that feeling like it's crowding in on me."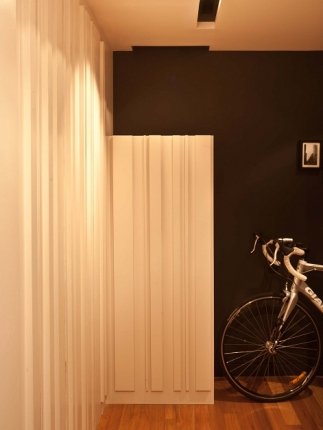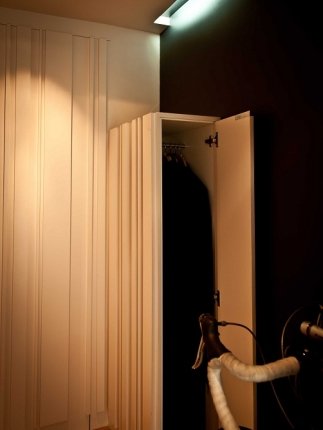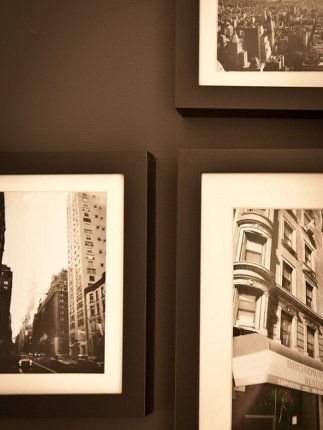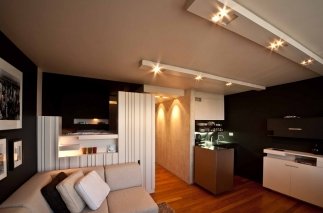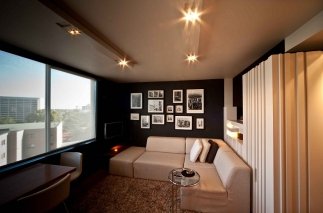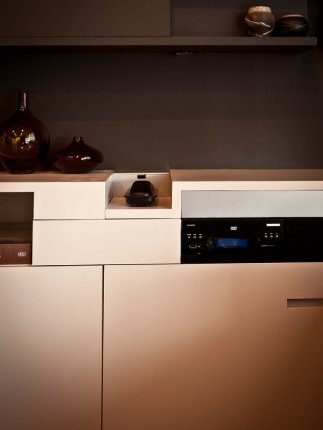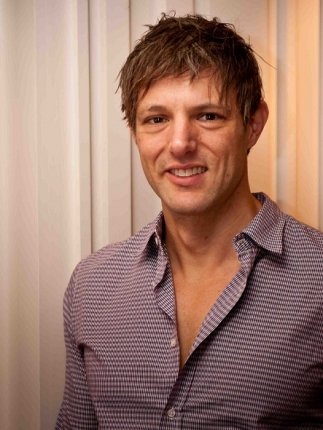 Costing $60,000 for the materials and appliances, the apartment took 18 months to fit out as Anthony needed to steal time away from his busy job to do it – and rope in his dad, Les, to help. "He's over it now, he doesn't even want to talk to me about it now!" laughs Anthony. Whether he has incurred the wrath of his father or not, Anthony is a really nice guy and so is his good friend, architect David McLoughlin, who took these awesome photos. Anthony and David met through David's architect wife, who works at the same firm as Anthony, and the three have become close friends. David is familiar with the way the apartment once was. "It was vile," he says cheerfully. "There was an accordion door dividing the living area from the bedroom and they decided to put blue lattice up too… not sure why."
The blue lattice went as Anthony completely gutted the space, moving the living area to the back of the apartment to make the most of the views. Originally one walked into the old apartment straight into the kitchen and sitting area, with freaky textured orange feature wall, baby blue kitchen cupboard and old carpet.
Now there is a proper entrance area that enhances the sense of privacy in the apartment and also offers a perfect spot for Anthony's bike. "The entry door location allowed for the creation of a transition zone offering visual and acoustic privacy and achieves a breezeway which passively cools the unit throughout most of the summer," he says.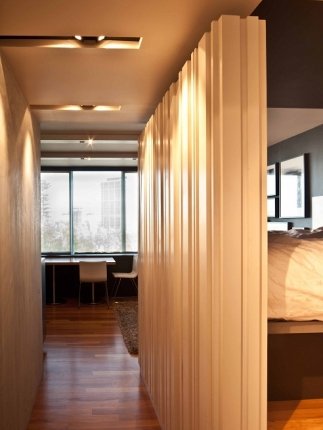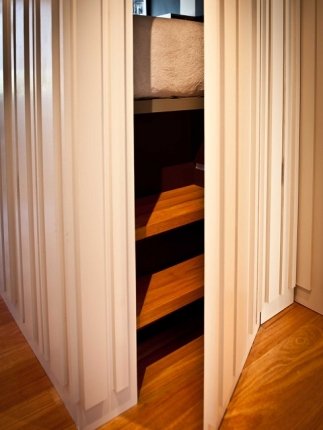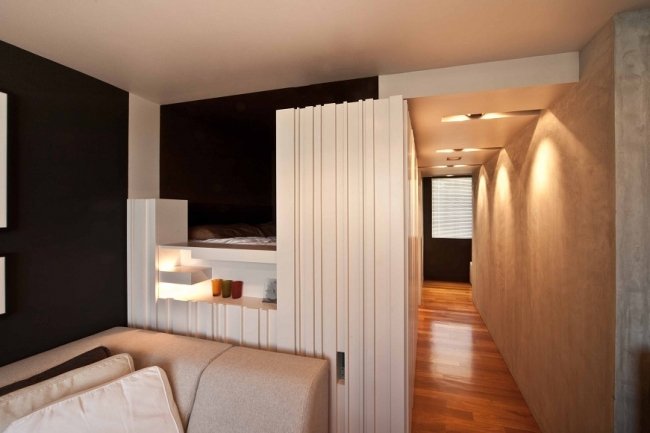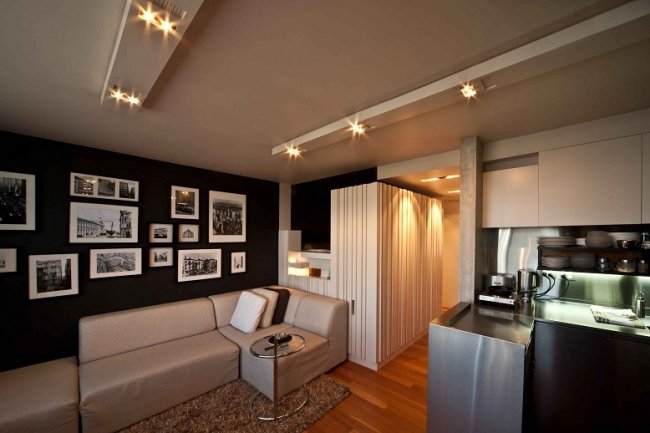 The apartment is in a huge complex in East Perth and has sweeping city views across to the WACA and the Swan River beyond. The building is made up of many small one-bedroom and bedsit apartments and was designed by renowned architectural firm Krantz & Sheldon. "They brought a European concept here that, before then, was unlike anything else in Perth," says David. "Back then there were your two-storey Mt Lawley units but not really your high-rise apartment blocks." Anthony says Krantz & Sheldon had revolutionary plans for their time.
"They tried to make small plans work and their buildings quite economical," he says.
One of the things I loved most about the redesigned apartment was how much storage there was. Anthony designed and built the storage himself and there is truly a designated space for everything, from the DVD player to CDs to the air con remote to spare chairs for entertaining (underneath the raised bed, designed to allow for storage space underneath and to also make the most of the views beyond the living areas).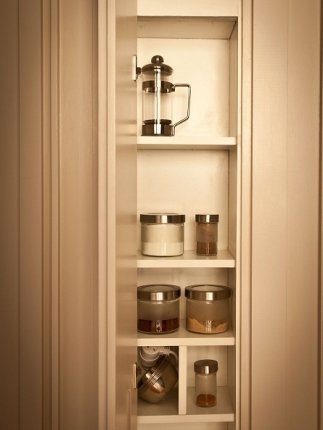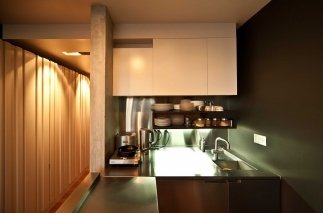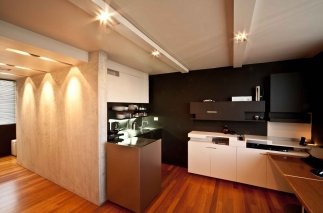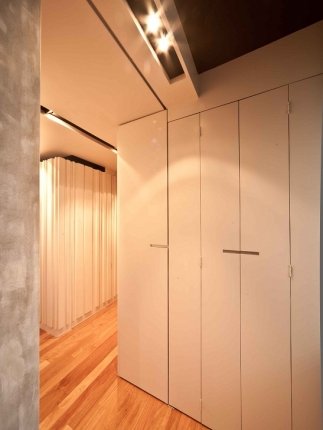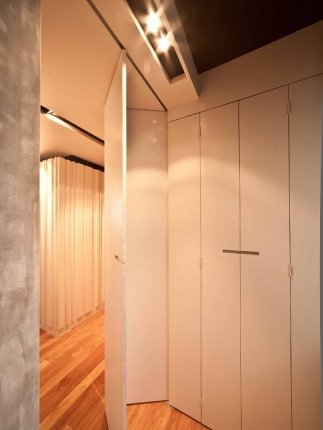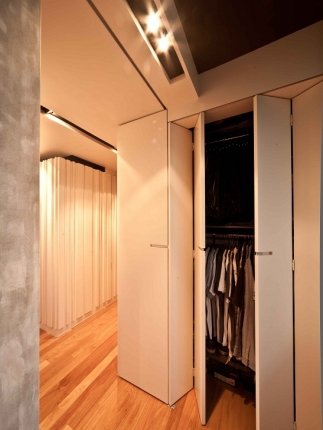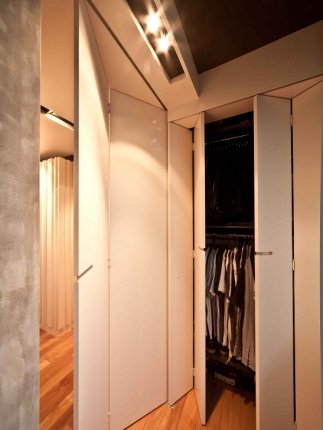 I was blown away by this apartment and the thought Anthony put into this clever design, and I am not the only one (the apartment received a Commendation at the 2010 Australian Institute of Architecture WA Chapter Awards).

It's small but very liveable – proven by the fact that it has just been bought from Anthony and will next be lived in by a couple. It's decent for entertaining, too - Anthony pulls the dining table by the window out into the centre of the living and kitchen when people come over. "He's had some pretty good dinner parties here," says David of his friend. Despite its small footprint, I can see how the apartment would be nice for entertaining. It's stylish, warm, comfortable and inviting – a little home that truly feels good.
HOME LOWDOWN
THE OWNER & ARCHITECT
Architect Anthony Hines, 0418 904 755
HIS HOME
A small 36sqm architect-designed, fully renovated 1960s bedsit apartment
LOCATION
East Perth, Western Australia
PURCHASED
2009
FEATURES
Architect-designed floor-plan, open-plan kitchen, living and dining area, raised bed, custom-made cabinetry, dado plaster feature wall, secret cupboards and storage nooks, recessed night lighting, combined dressing room, bathroom and laundry, coat cupboard, bicycle space
THE BUILDERS
Anthony and his father Les did much of the fitout, concrete wall by Plasterwise Solid Plastering Enterprises, stainless steel cabinetry from Caterlink
PHOTOGRAPHY
The very talented architect David McLoughlin of Nutkin Photography. Check out more of his work on his website here or follow on Facebook here