Posted Sunday, January 24, 2016 in:
Obsessed With
DIY
Nerd Life
Before & After
Our House
It might not be the easiest time to sell a house at the moment – but that doesn't mean a lot of people still aren't buying.
Recently I had someone ask me if I could do a post on ways to add value to your property. I thought I would take a bit of a personal approach and talk about some of the things we did to The Crap Shack - a dated 1970s house that was advertised as "An Ideal Makeover".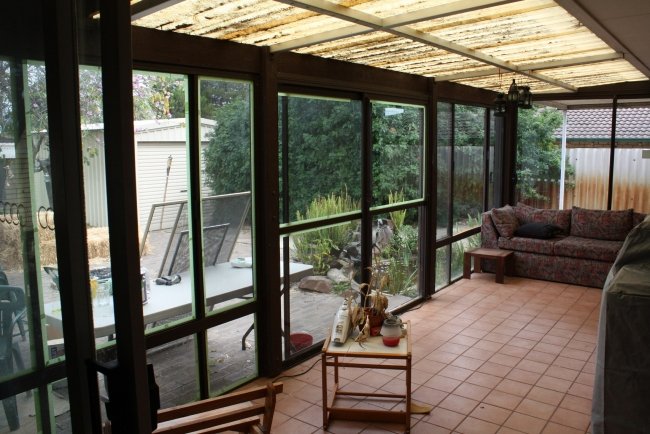 Whether you're planning on selling or just want to improve your house for yourself, there are loads of ways you can boost the value of your home. Here are some of the things we have done.
1. We rendered the dated 70s brick.
I felt so exasperated when I saw that this beautiful Arts & Craft house in Mosman Park, below, had been rendered. There is brickwork so beautiful, like in this case, where I think it would be a crime to render over it.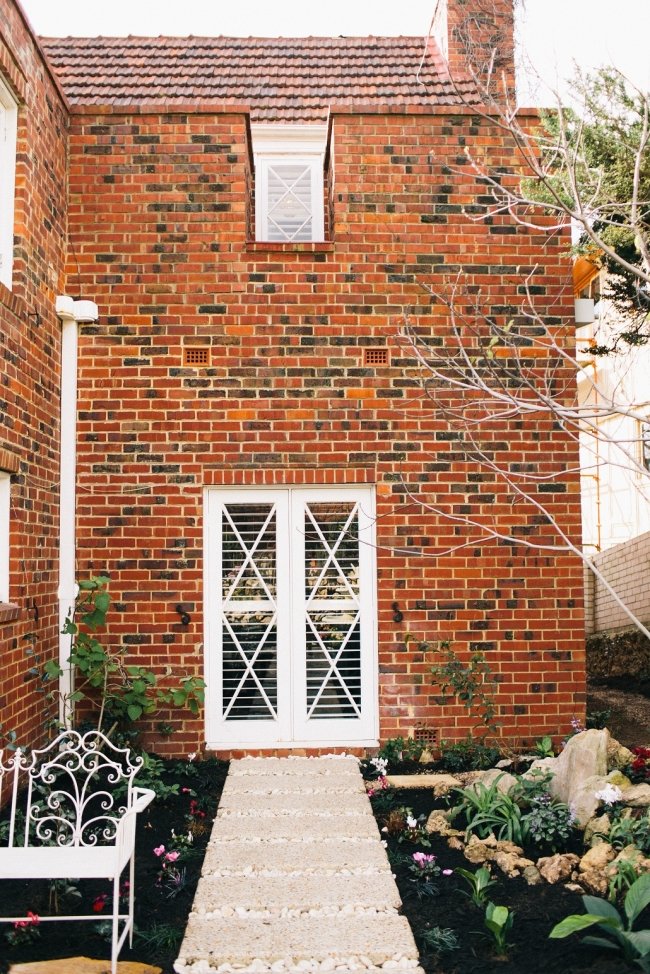 And then there is brick like ours.

Rendering the dark, depressing red-brown brick elevation of our 70s house was an improvement, visually lightening and brightening the elevation and making the house look less dated. But there was a bonus I hadn't anticipated – it also made the INSIDE of the house feel lighter and brighter. The same went for the internal brick in the kitchen and the dining/study – it made the spaces seem lighter and more spacious.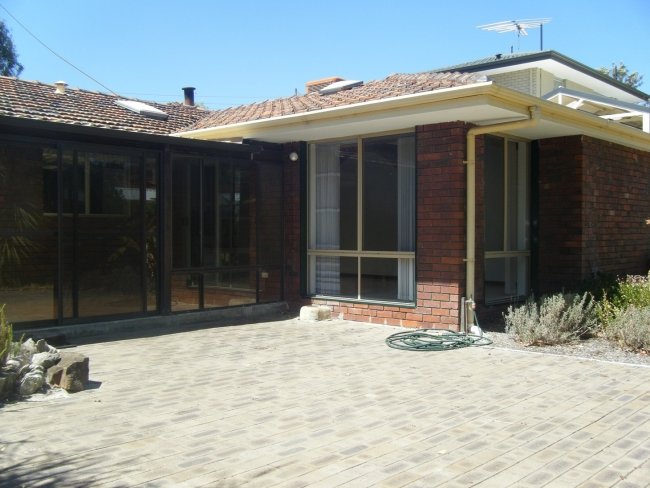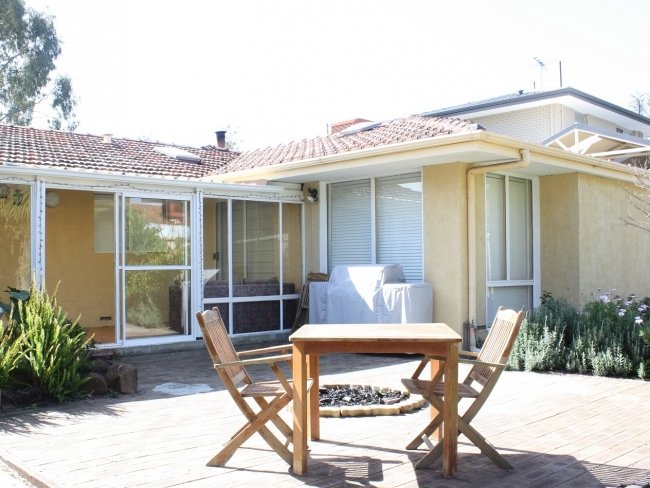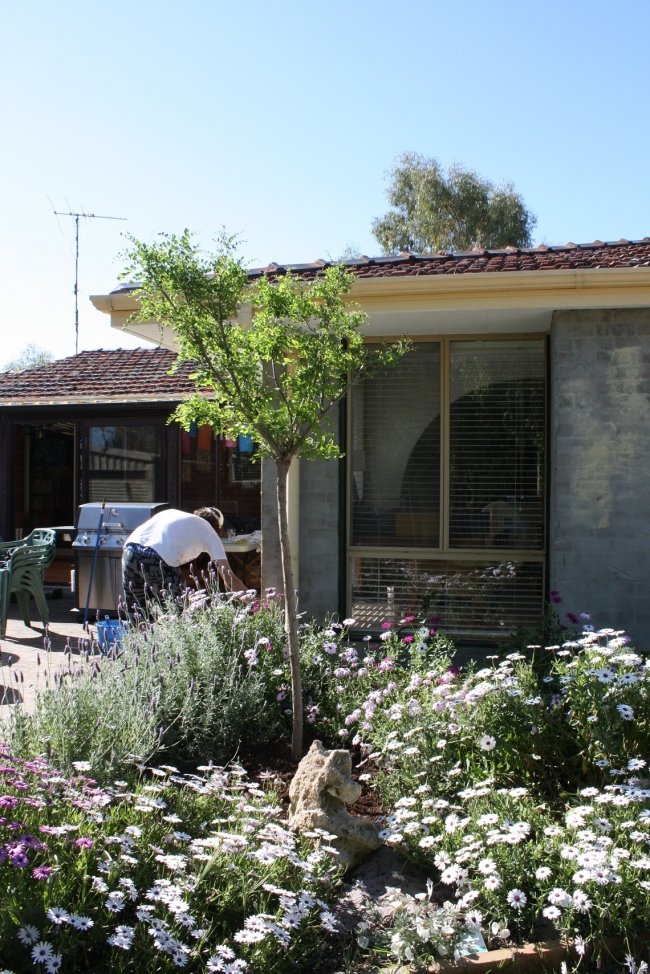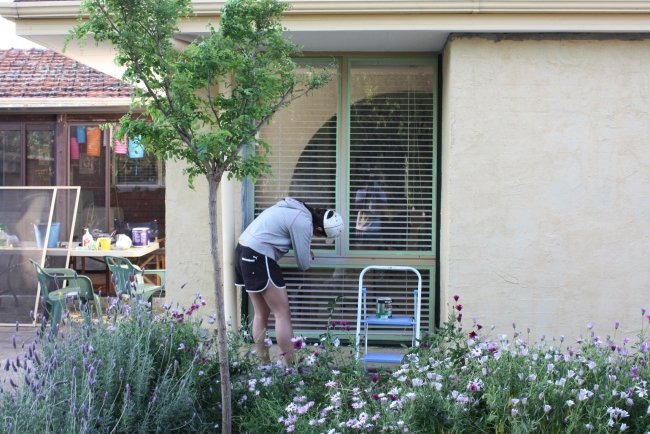 2. We removed other dated features – like the 70s arches.
Ahh, arches. When I talk about ruing arches, I'm not talking about those lovely grand ones in Federation homes with ornate detailing and plaster moulds of cherub heads.
I'm talking about those dated 70's and 80's arches that impinge on light, make ceilings seem lower and make your tall friends tread carefully when they come over for fear of knocking their head. I'm not exactly sure why they were ever a fashionable thing to have in one's home in the first place (arches, not tall people).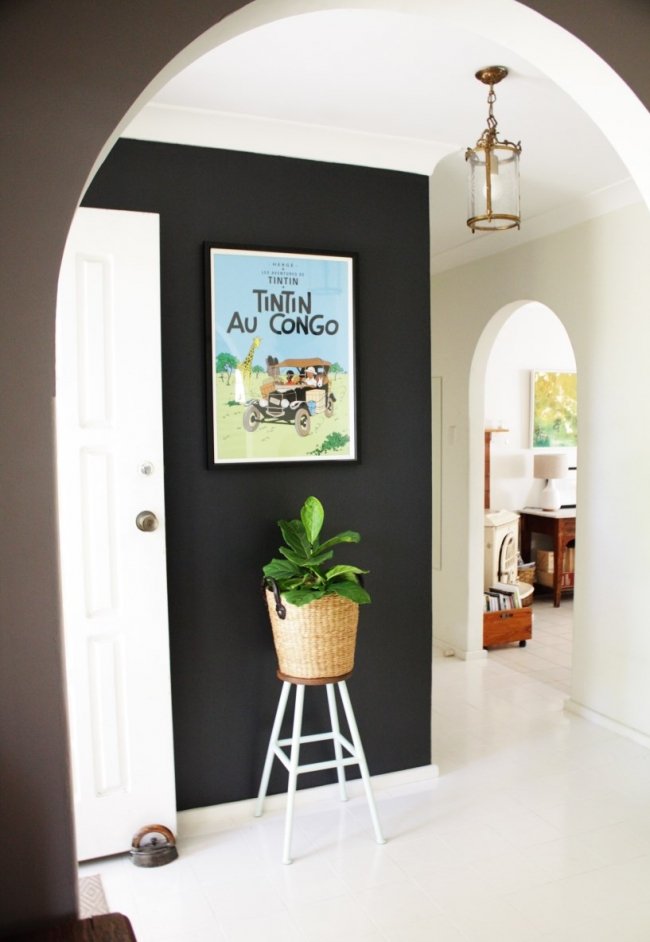 Archways will date the interiors of an otherwise modern home in a flash. We had five in The Crap Shack – (we actually kept one) and only recently squared them off. Oh my god. What a difference it made. I didn't think it would make that much of a change but it made the house feel bigger, more open and lighter.
However as anyone who has done it will tell you, squaring off archways – and basically any home improvement where you have to cut through brick – is hard, draining and unbelievably messy work. That brick dust goes EVERYWHERE, even in places you think it wouldn't, like inside your cupboards. So unless 70's arches are your thing, buying a house where the arches have already been removed is a big plus.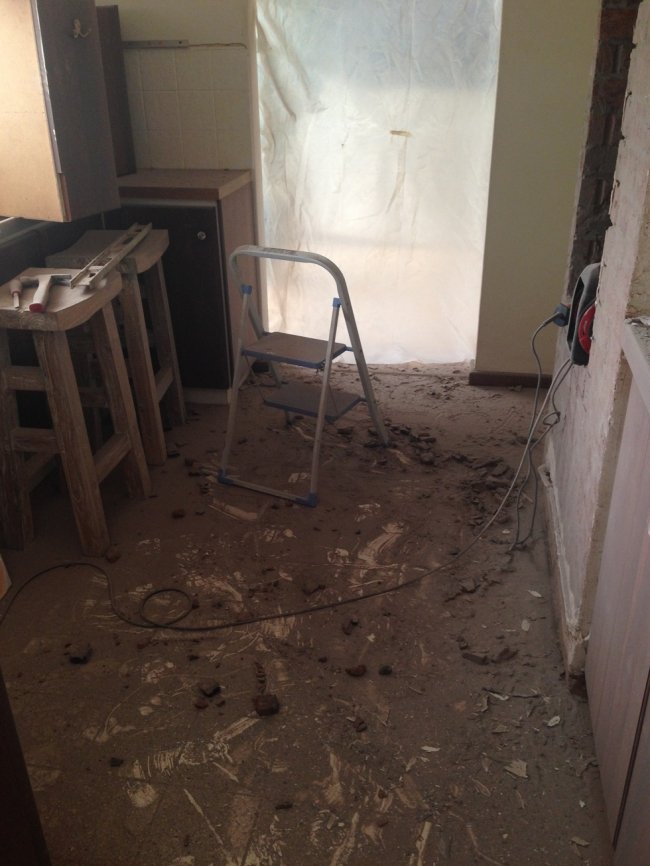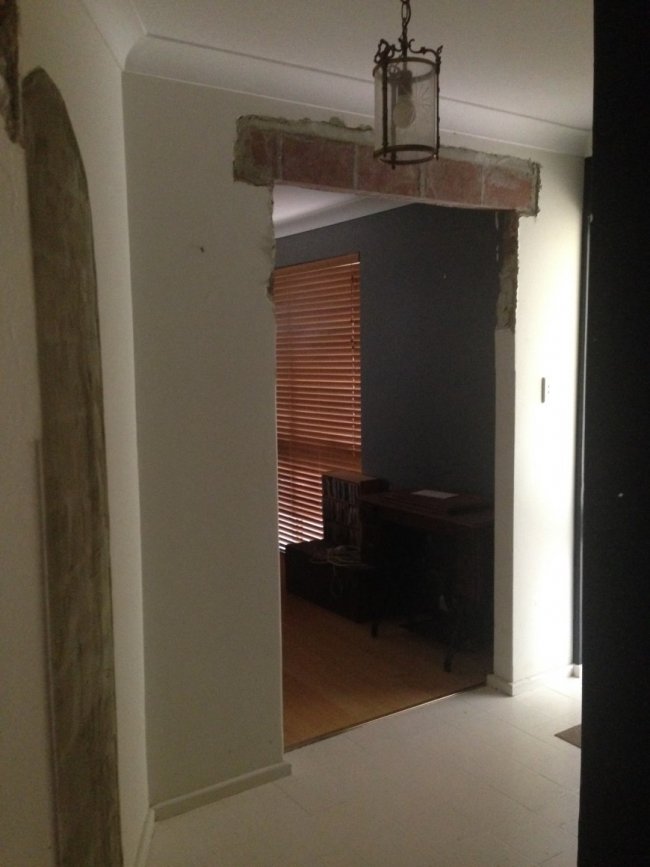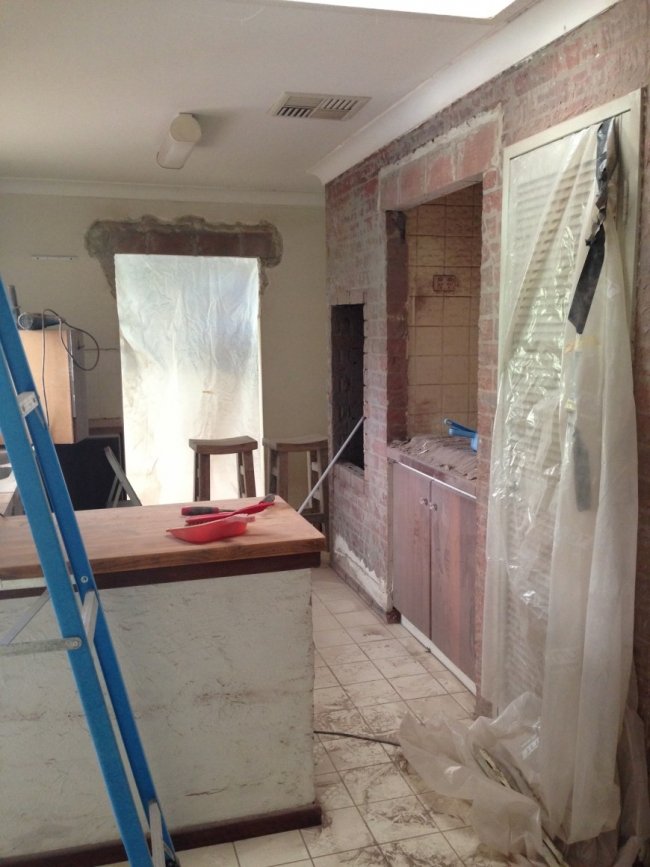 3. We added a garage door.
One of the first things we did to our house was add a garage door. We had a carport at the side of the house with an old gate that we replaced with a white automatic garage door. Not only did it make the house look heaps better in the space of a morning, it increased our security tenfold. (It also kept in Nala, who was a mischievous puppy at the time and thought it was great fun to squeeze under the gate and go visit our neighbours, scaring the crap out of us when we realised she was missing.) Try Delta Warringah for a range of doors in different styles and for all different budgets.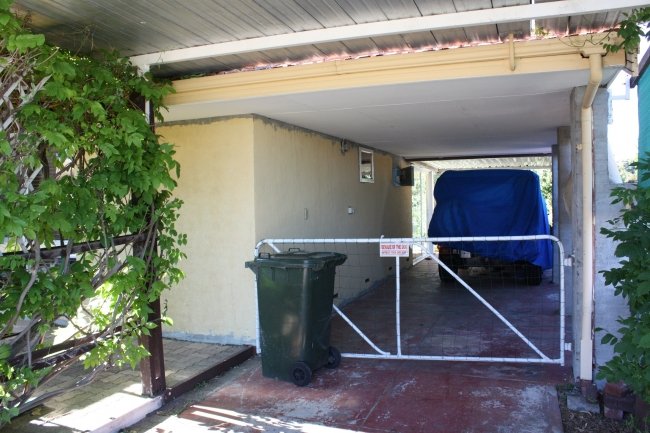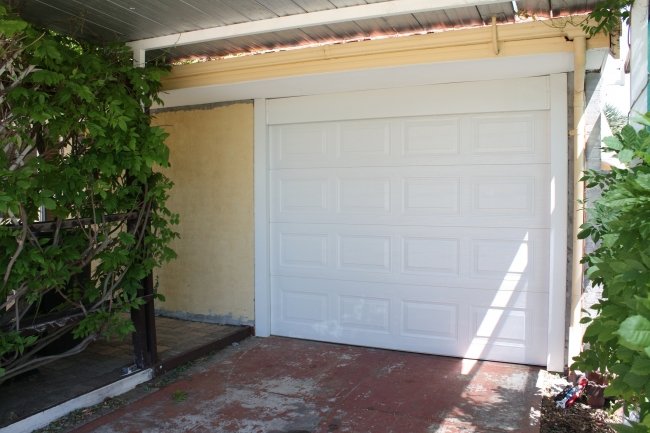 4. We brightened our sunroom with white paint and a new ceiling.


Sunrooms aren't exactly the height of cool anymore but
a budget makeover
made this dated, depressing part of our home a much more pleasant space.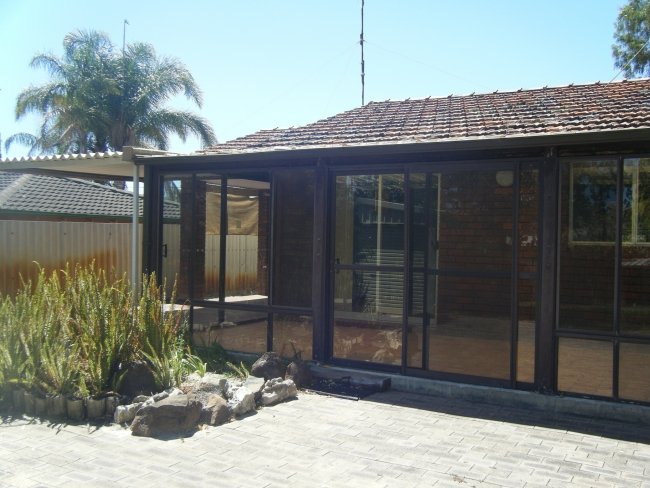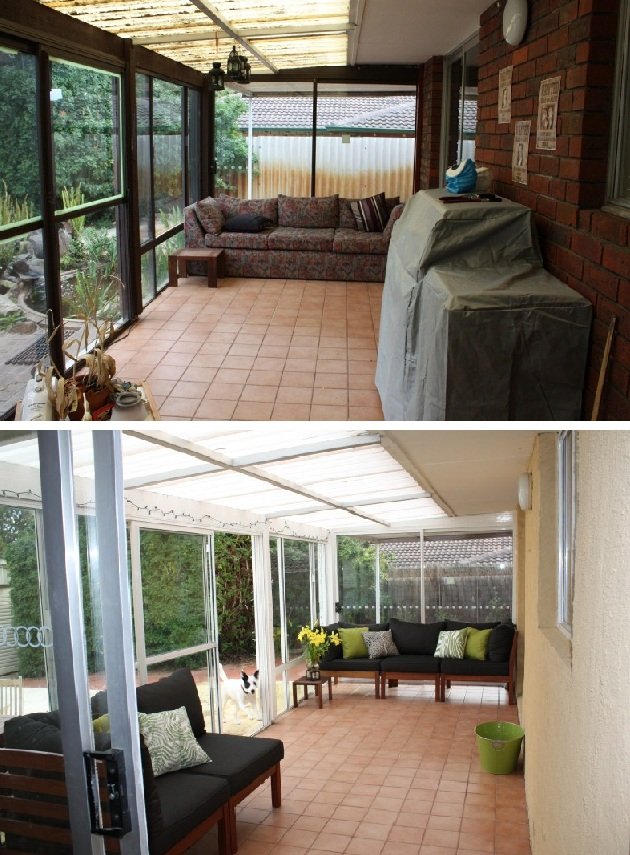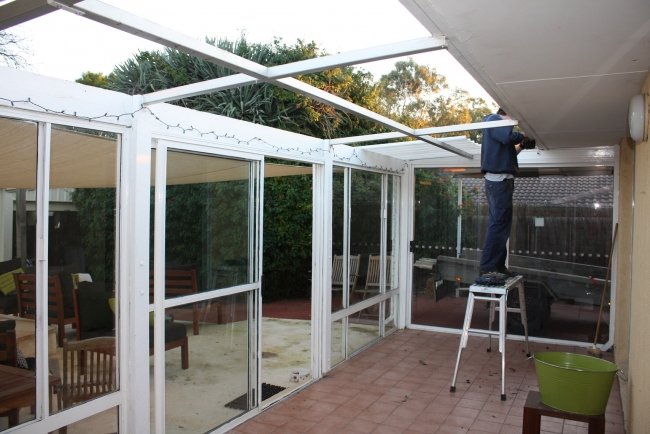 5. We put in a new kitchen.
"Kitchens and bathrooms sell homes," goes the popular industry saying. Some people decide to sell a house and think that is the perfect time to finally put in a whole new kitchen. I don't necessarily always think that is the best strategy because it can be easy to overspend and hard to recoup the money if you don't know the market well. But a good general gauge that industry experts advise using for any major renovations is to ask yourself if you plan to live in the property for five or more years. If so, that kitchen renovation you plan will most likely be worth the outlay.

We actually really liked our old, quaint wooden kitchen – we gave it some cosmetic changes and it definitely grew on us. But if we were to sell this place, I wouldn't kid myself that many potential buyers would have been quite so charmed by it. The new kitchen, however, with its extra storage, walk-in pantry, dishwasher and gas stove is a lot more appealing and valuable.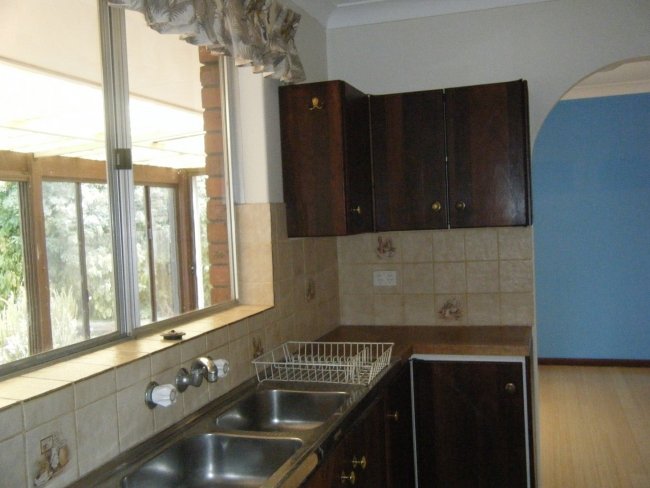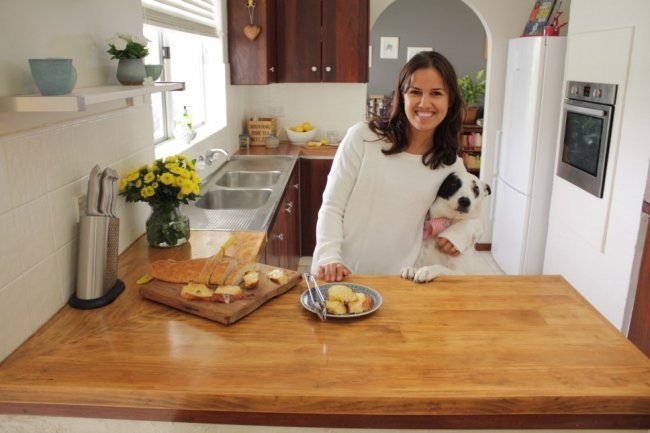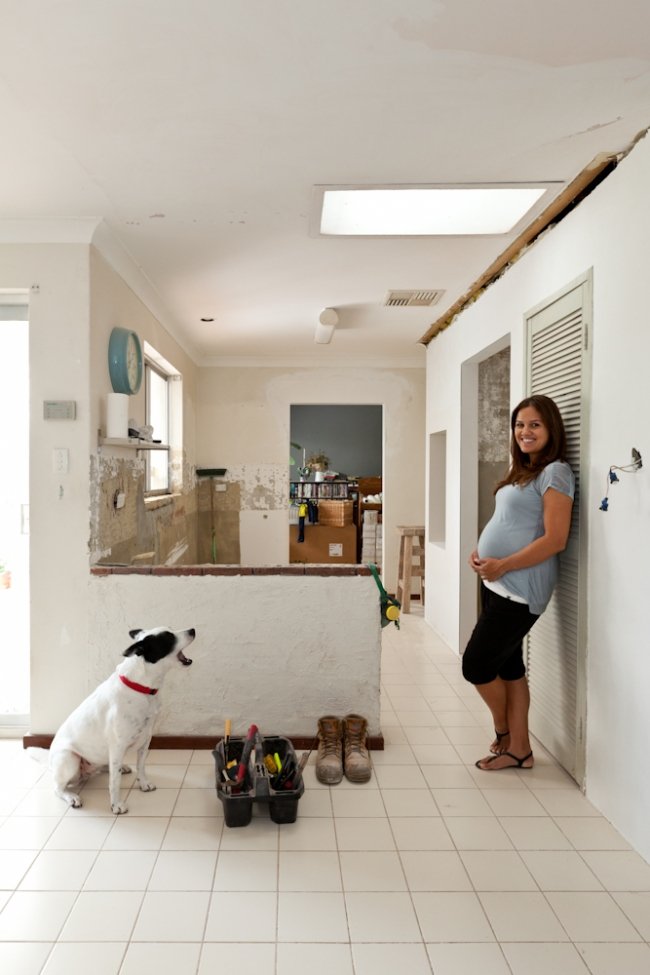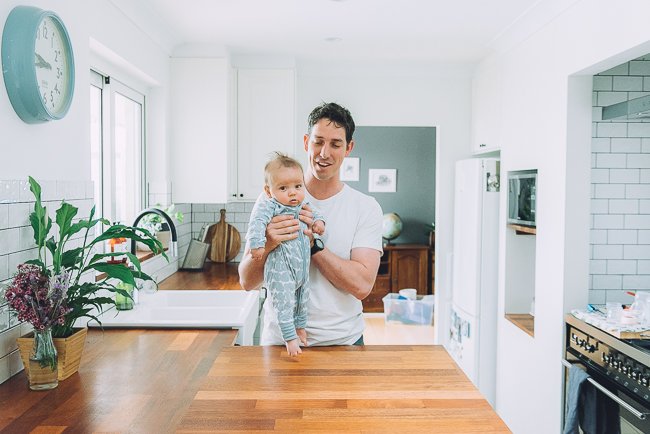 6. We renovated the bathrooms.
Once an interior designer friend came over and I watched him visibly shudder when he saw our old ensuite. It was a horrible, depressing room. Just like a new kitchen, an awful or disgusting bathroom can massively increase or decrease the value of your property.

There will be people who don't want to renovate and for them that bathroom will turn them off the entire house. With a tiler friend assisting us, we renovated our tiny, hideously dated ensuite at a cost of $7750 and I think it would have raised the value of our house more than that. It was worth every cent.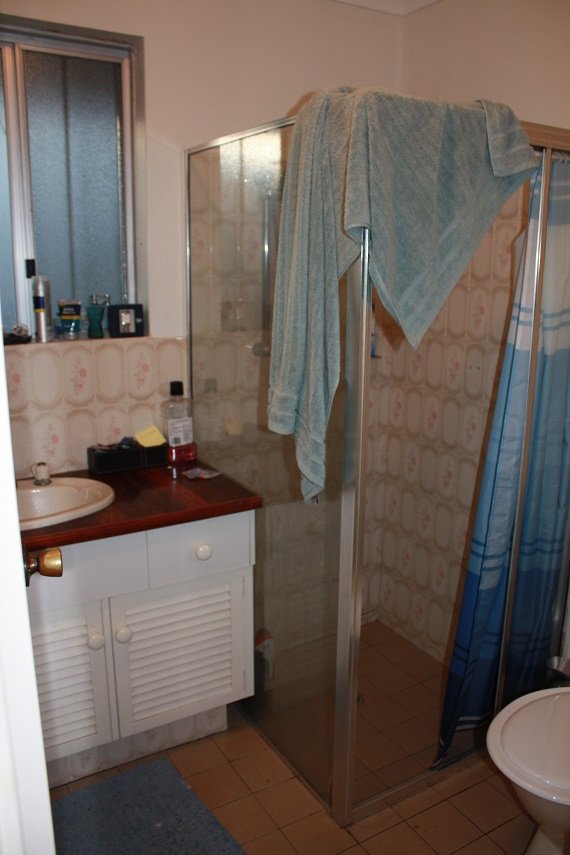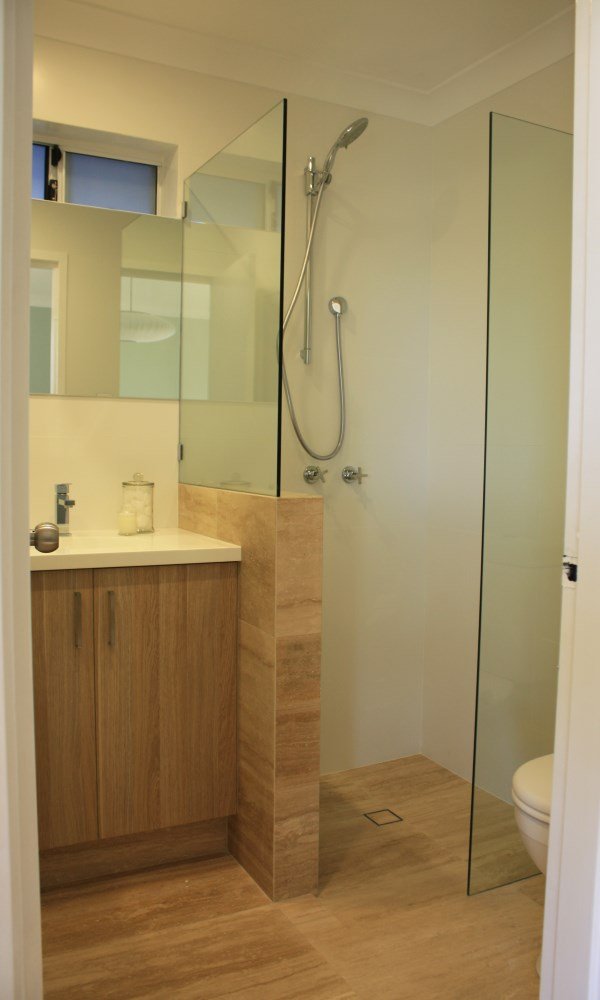 7. We had new windows installed.
In winter it would always get freezing at our place. We don't have central heating (we light the fire or switch on the heaters) and the windows would also let in the cold a lot. When we bought our house, it had its original 70's aluminum windows with 3mm thick (or should I say thin) glass. In winter you could walk past a window in our house, say our bedroom, and you could feel the cold emanating through the glass standing half a metre away from it. Not very pleasant in our tiny bedroom, with the bed so close to the window! Curtains helped a bit but not much.

When I was pregnant we invested in new double-glazed windows through the house and not only do they look nicer, the difference they have made in keeping our house more temperate has definitely been noticeable. I was hesitant to even change the windows at first but the double glazing means now we use the air conditioning way less in summer and in winter the windows keep the heat from the wood burner or the heater in much buyer. New windows are far from cheap, whether they are double-glazed or not, but if your windows are really bad, like ours were, they could be worth doing – in a few rooms or through the whole home.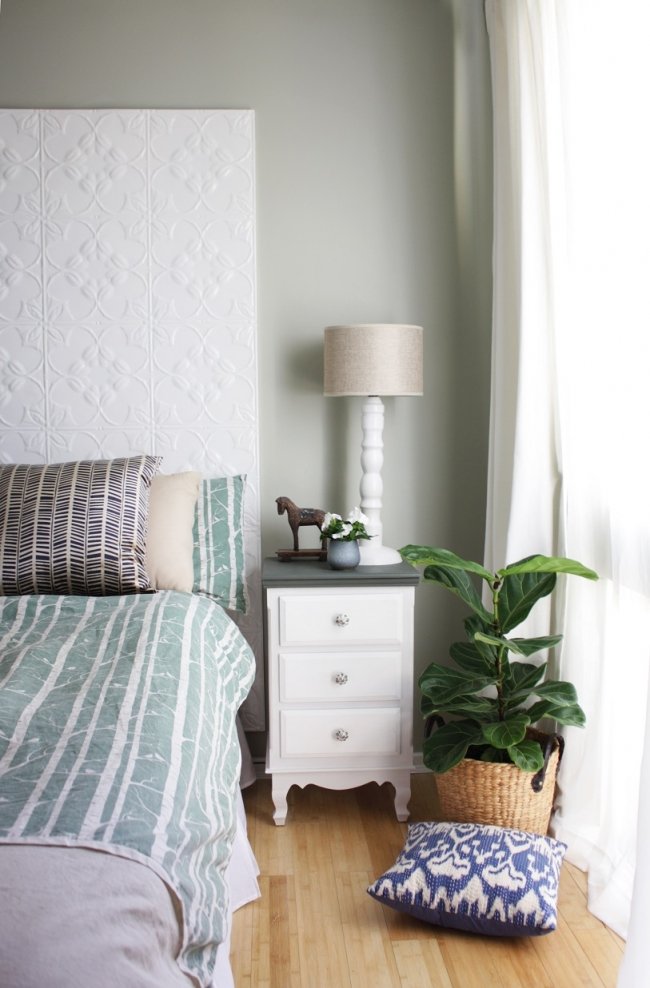 8. We completely revamped our laundry.
A small room with tiny 70's-mosaic floor tiling and no storage, our old laundry was like a lot of 70's Australian laundries. We finally took it from average and dated to nice and fresh with storage, a workbench, a new sink and wall hooks for additional storage. I think it cost around $6000 - $7000 for materials, labour and fixtures and like our ensuite bathroom, I think if we sold this house that would more than pay for itself.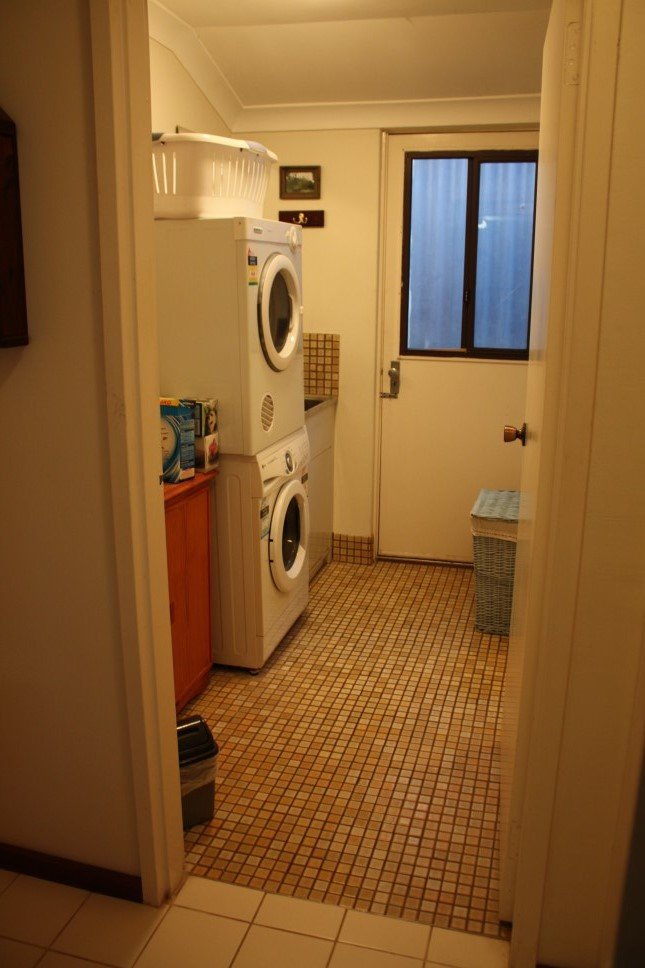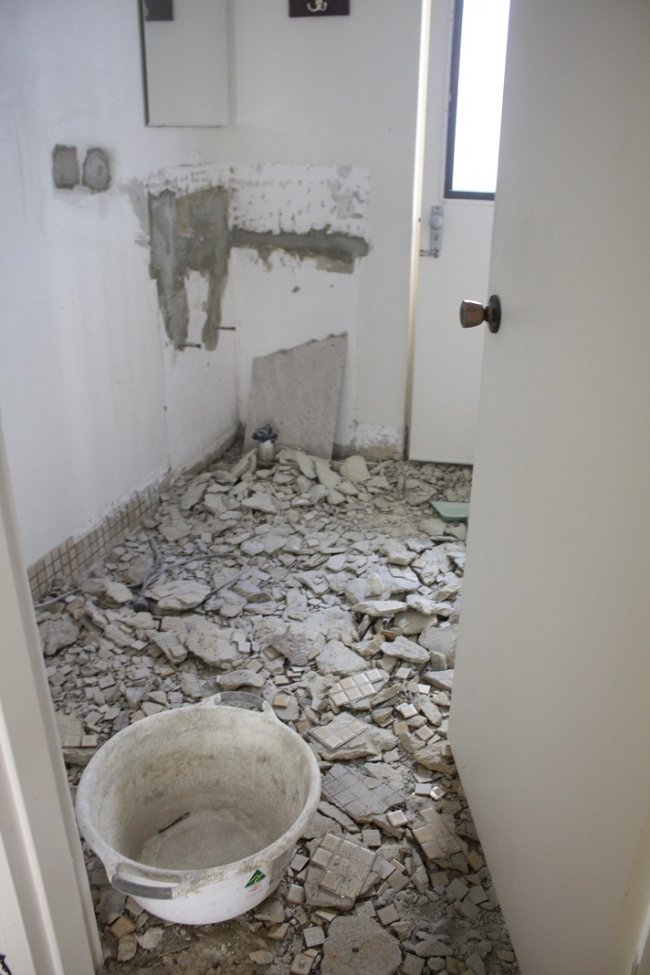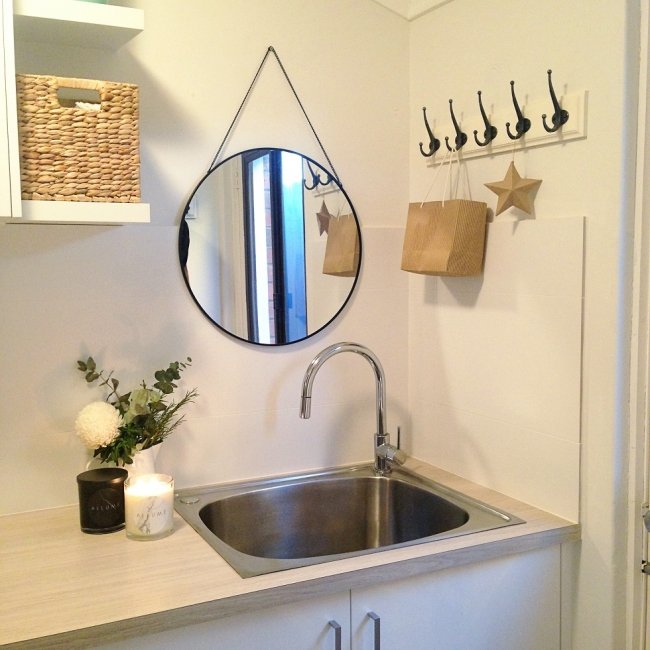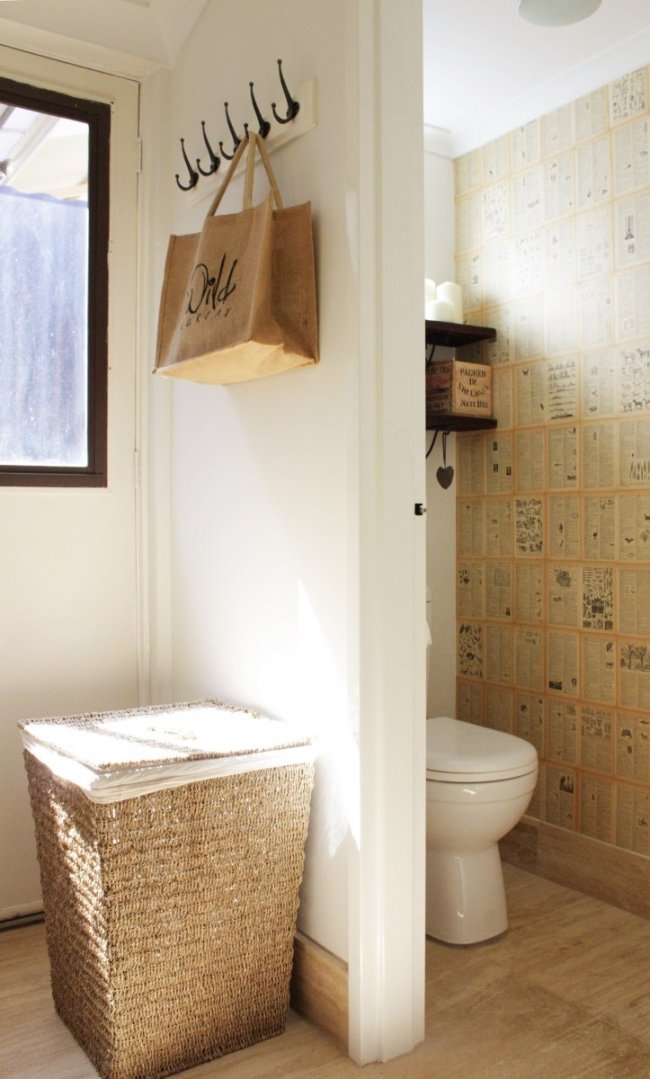 9. We put in a vegetable garden and fruit trees.
Ok, I do know that a lot of people will argue whether it can be proven that a vegetable garden can add any real value to your home. But when it's getting more and more expensive to buy fresh fruit, veg and herbs, I definitely don't think having one is going to be a negative. I have lost count of the number of times a real estate agent or home owner has proudly shown me a house's vegie garden and if I were buying a different place, an already-made vegetable garden – or thriving fruit trees - would be an attraction.

We turned a really depressing, dried-out patch of our garden into a big vegetable garden and also planted fruit trees. Compared to other home improvements, a vegie garden doesn't cost a lot to do and it can turn a part of your yard from 'average' into an asset. The only downside in my opinion? You do have to put in the work to stop it looking feral. Right now ours has definitely seen better days!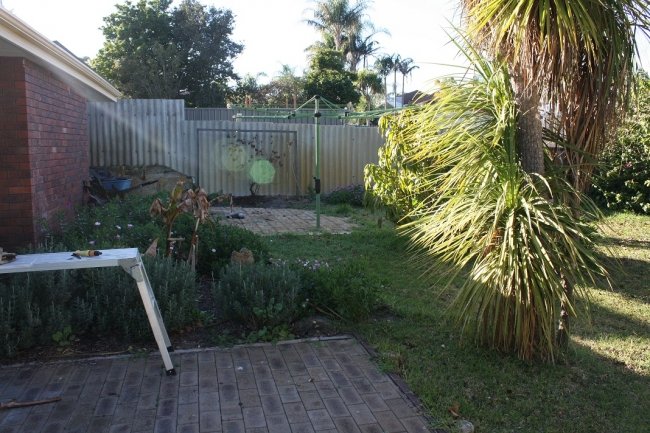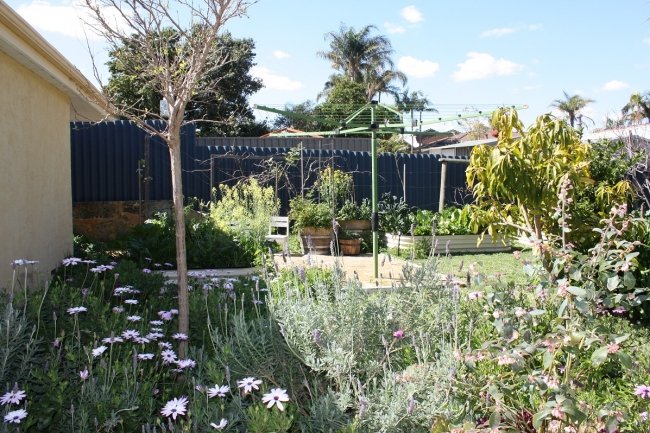 10. We turned our 70s bar into a walk-in pantry.

Our old, impractical 70s bar was the eyesore of our house. By knocking out walls and rejigging the layout, we turned the bar into the Enid Blyton-farmhouse-esque scullery of my dreams - with lots of storage space.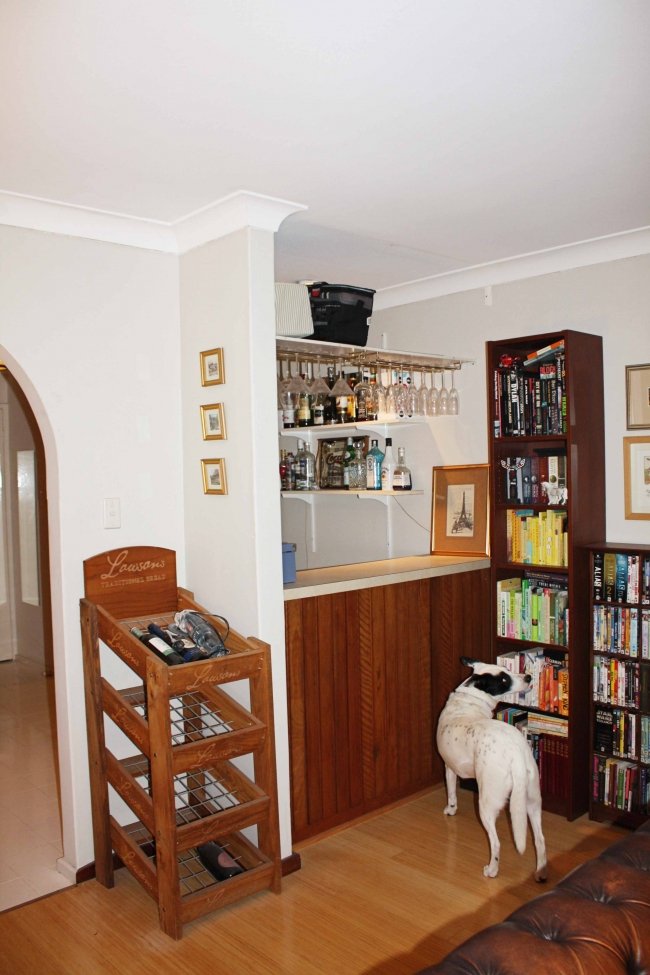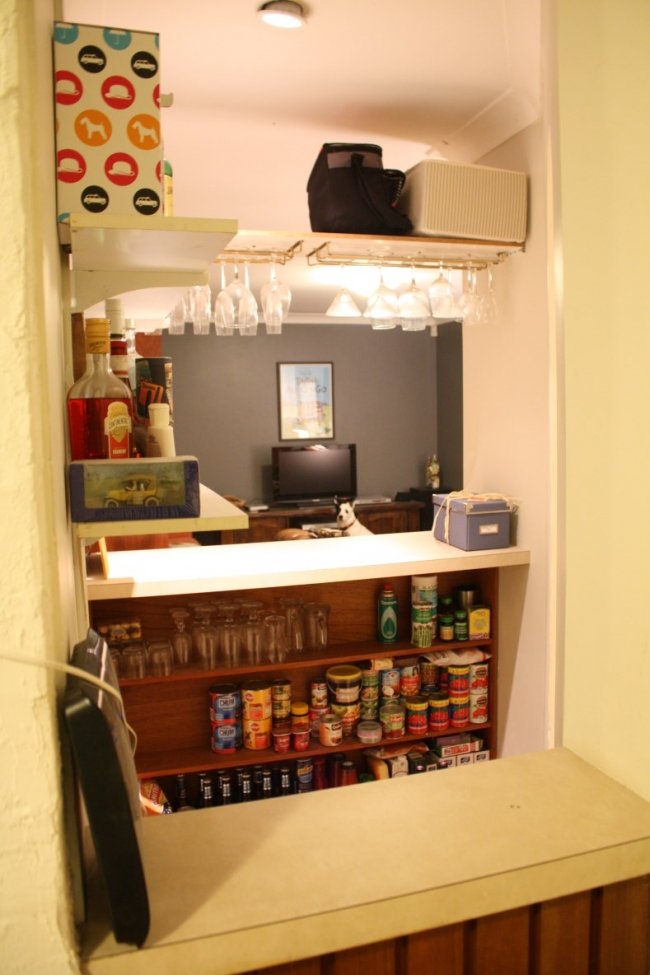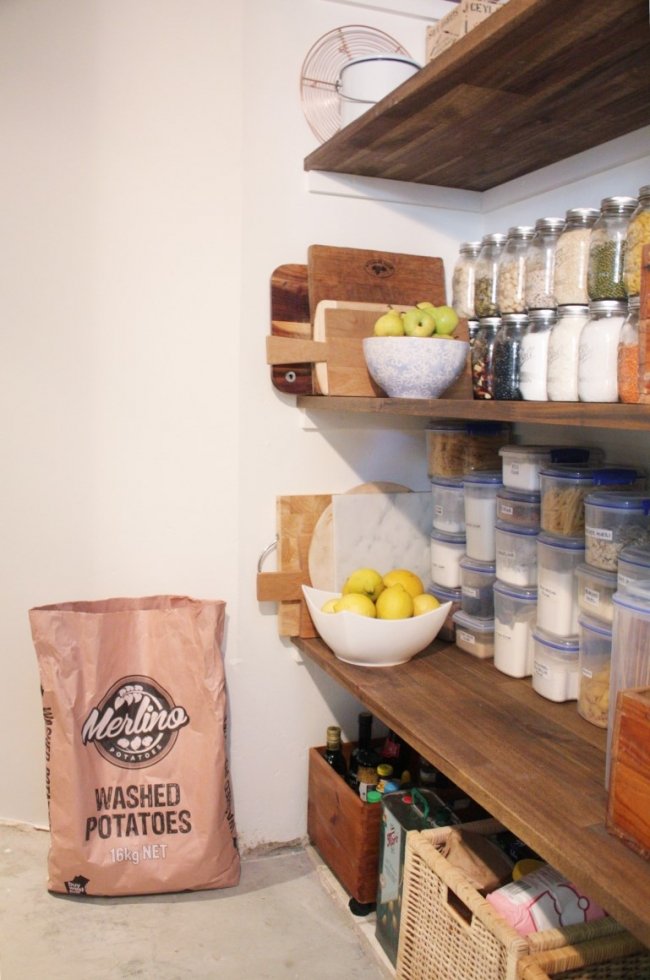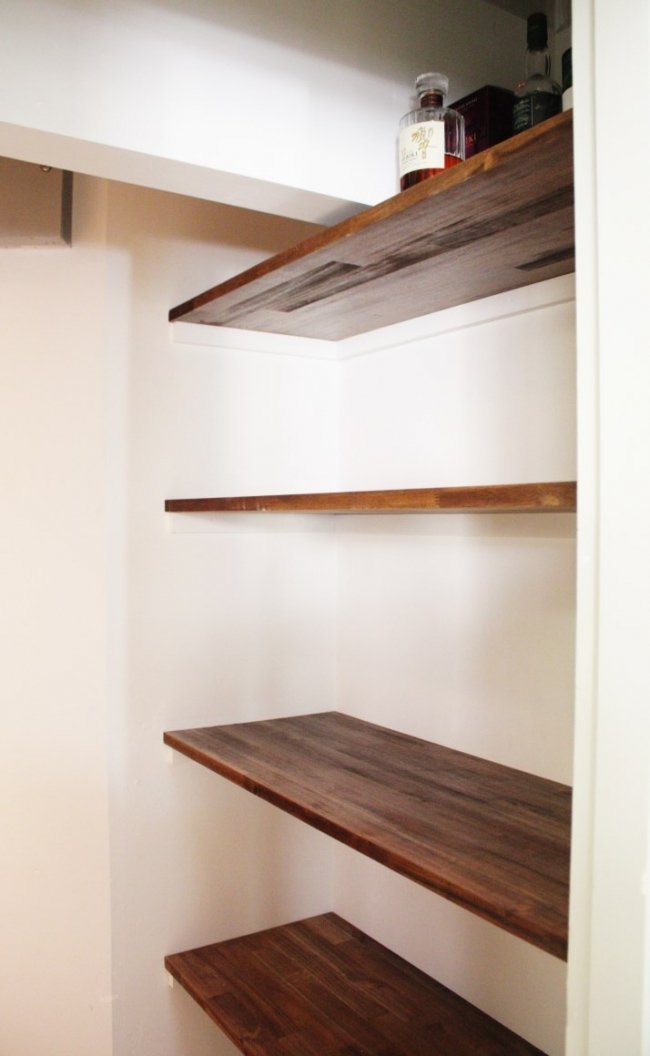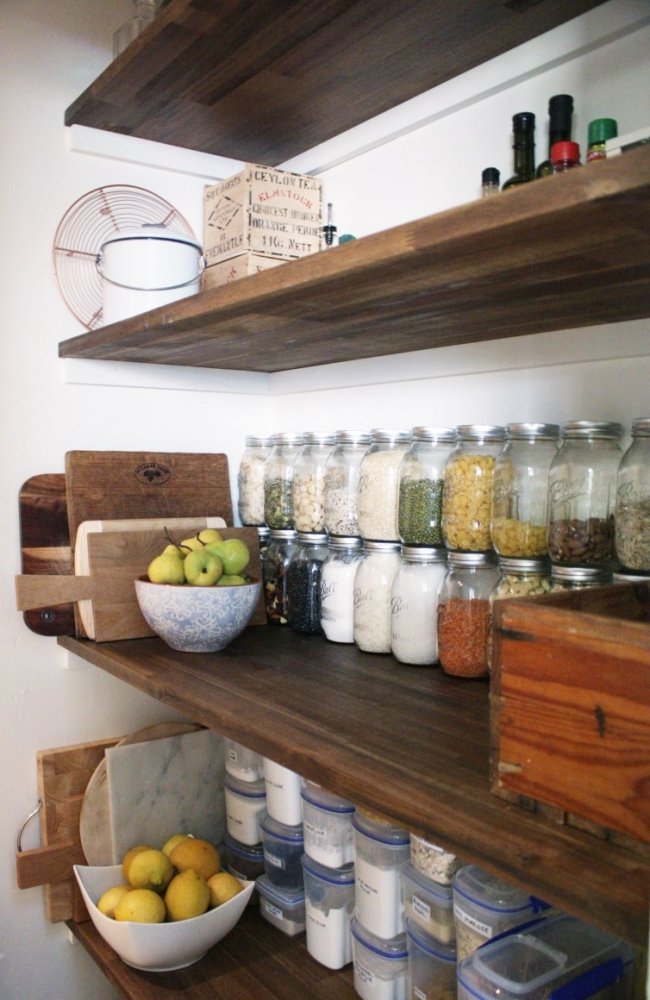 What changes have you made to your house to add value to it? What was worth it? Was anything a mistake or not worth the outlay? Maya x

Like this story? You can be updated on other home improvement tips and see gorgeous home tours by following House Nerd on Facebook, Instagram @housenerd, Pinterest, Twitter @HouseNerd_ or Bloglovin.