Posted Thursday, January 10, 2013 in:
Nerd Life
I've always loved a house party more than going out to a club. I like knowing the people there and getting to know the newcomers. I love those late night, long conversations sitting on the kerb under the streetlight feeling like the badass 15-year-old I never was. I love not having to wait 45 minutes to get a drink while the bartender serves everyone and his mother before you. And unlike the sofas in nightclubs that have seen God-knows-what over the years, with house parties I like that you can fall asleep on someone's couch without fear of getting chlamydia.

When no major Perth New Year's Eve ideas surfaced this year, Mr House Nerd and I decided to throw a Survivor NYE house party. We asked two of my friends – massive fans of the show who actually went on a Survivor-inspired honeymoon to Palau last year – if they'd like to host with us. It was a BLAST. They say the devil is in the detail... so I thought I would share some photos of our party preparations. For me, half the fun of a party is always the planning, brainstorming and styling.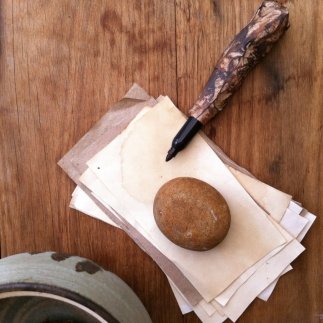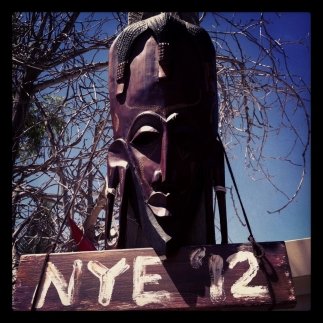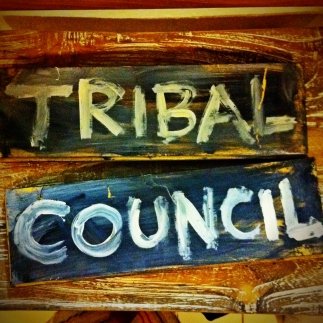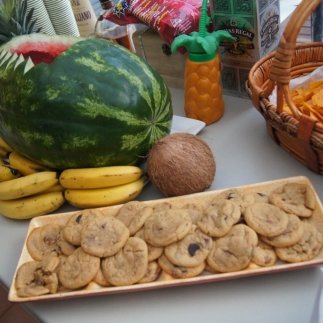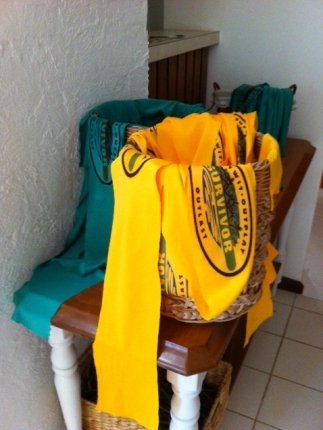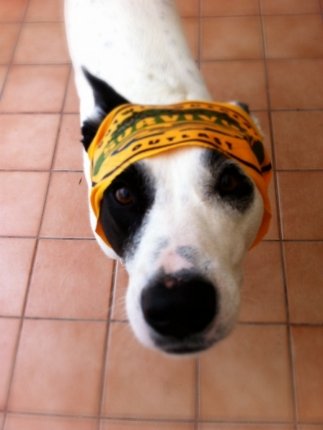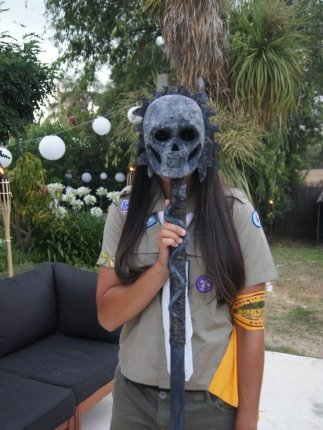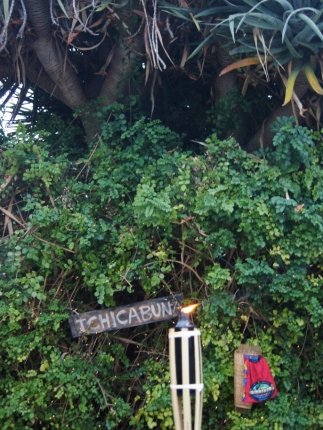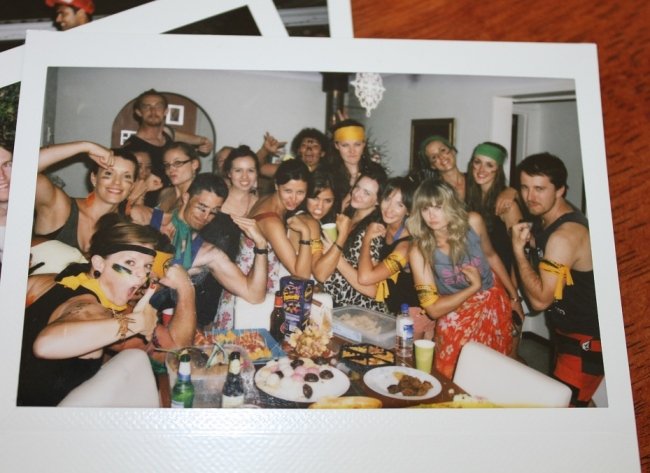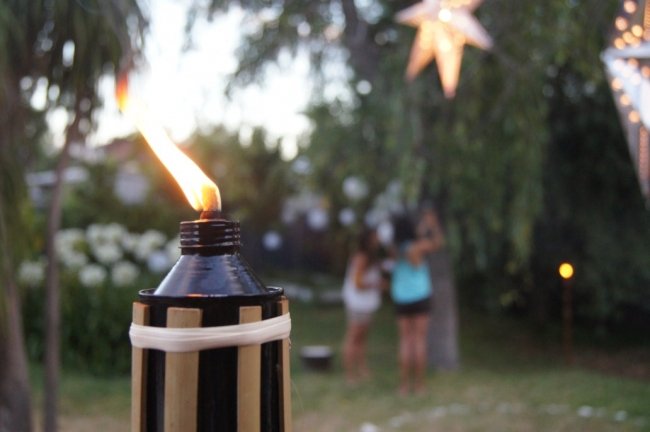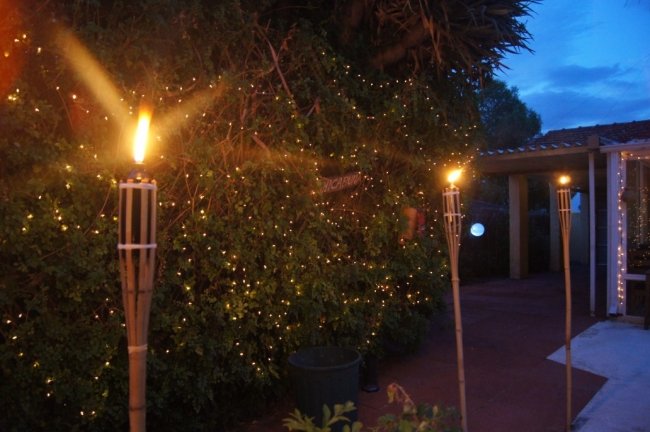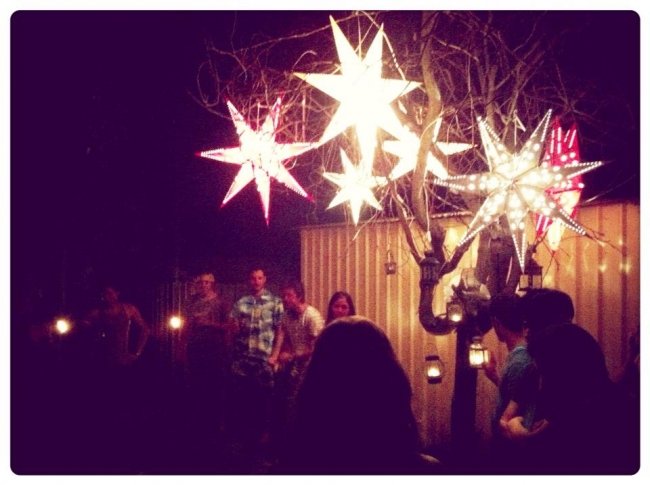 We've had a few house parties here at The Crap Shack since we first moved in and I'd always thought a Survivor party would be awesome, even though I never watched a season properly until recently. Mr House Nerd has been a fan for ages and finally I watched the first episode of Season 25 with him. One hour later, I was hooked. Ohhh, Malcolm! Mr House Nerd and I danced around the house when he won immunity and I think I wailed out loud when he was outed by Denise, Skupin and Lisa. We wanted the "What would Jesus look like playing Survivor?" nice guy to win so badly.


The idea we came up with for the party was to divide the guests into two teams and have a series of challenges or games through the night. Because doing tribal councils and voting people out would have been too lengthy and complicated, we decided that at the end of the party every guest would vote on who they thought deserved to win - whether that be because of that person's mad giant Jenga skills or their impressively loud Hawaiian shirt (there were a lot of Hawaiian shirts. And shorts. And a guy in alarming Hawaiian print pyjamas that he kept insisting weren't pyjamas).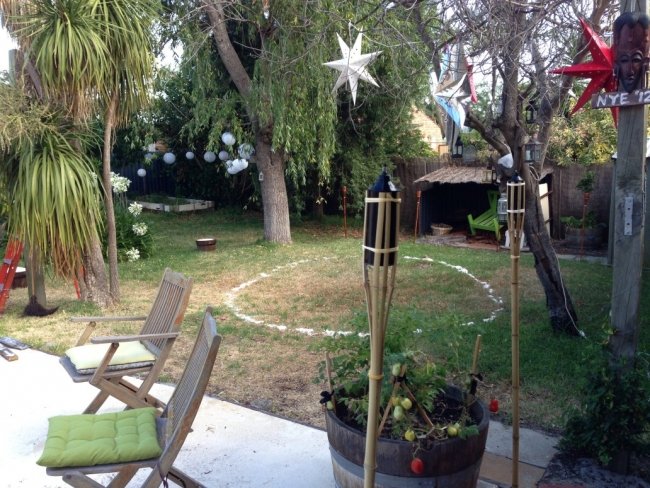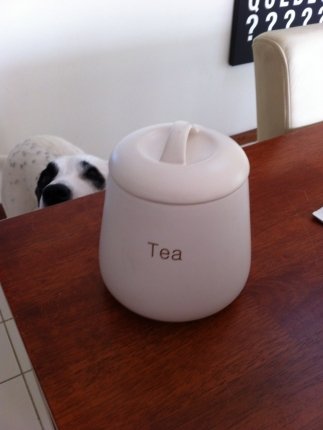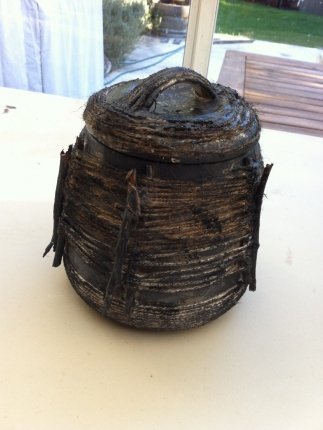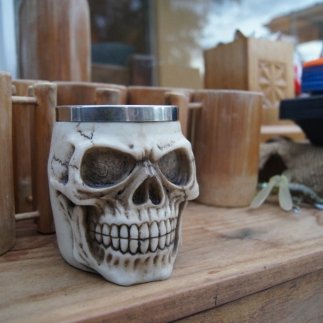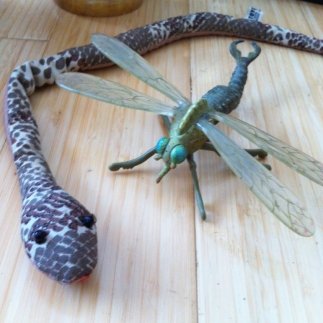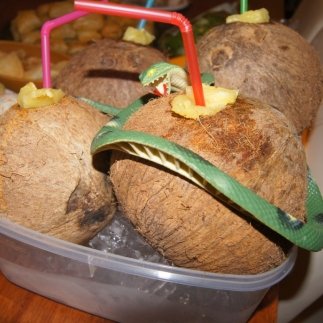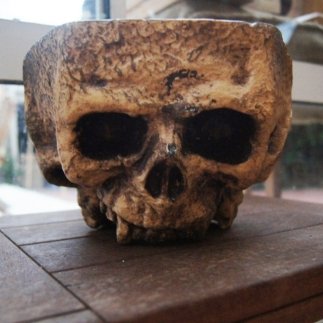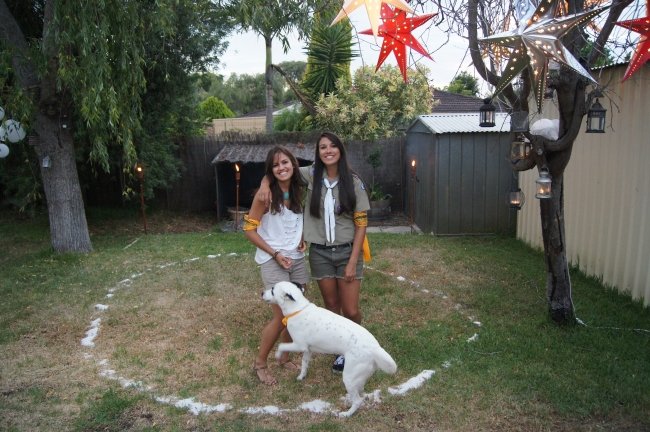 The person with the most votes would be the ultimate survivor, and score a bottle of whisky or a load of Lindt. One of our co-host friends would come as Jeff and announce the challenges throughout the night and then at the end read out the votes and announce that the tribe had spoken, while snuffing out a flare of course.
Initially we thought maybe 25 people would come. Then after people seemed to get really into the idea, we figured (not without a touch of panic!) that it might just reach 50. On the night we counted 73 all up. That's a lot of people for our backyard! But it was a blast and the night went really well – our biggest house party yet and maybe our best.
For me, half the fun in having a party is doing all the planning and prop-finding and styling. For this one, I bought things on eBay and at the rotary markets… lots of weird bits and pieces with the idea of giving the party as much of a tribal, island kind of feel... well as much as you can when the venue is a backyard in Perth with lavender bushes and a Hills Hoist.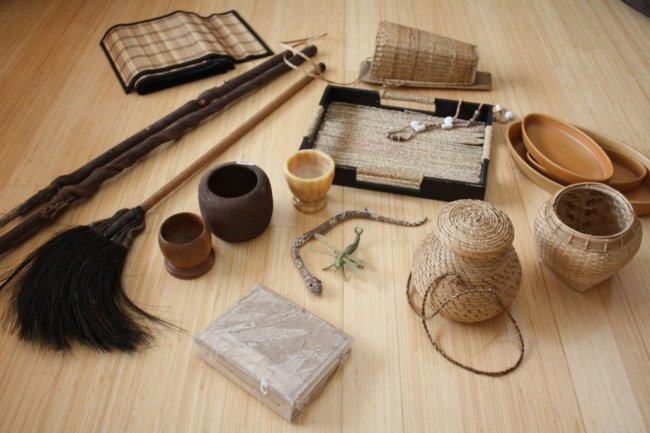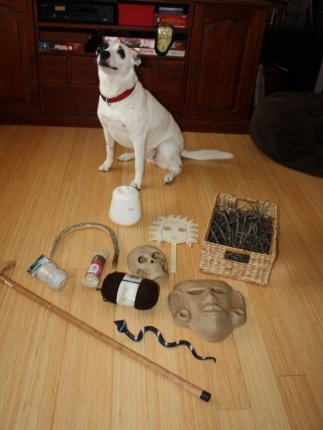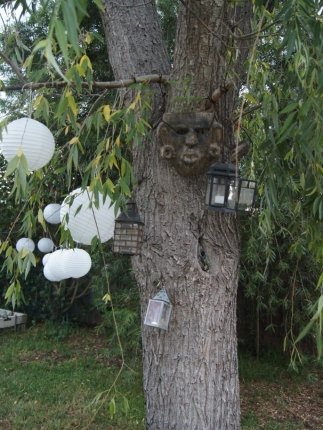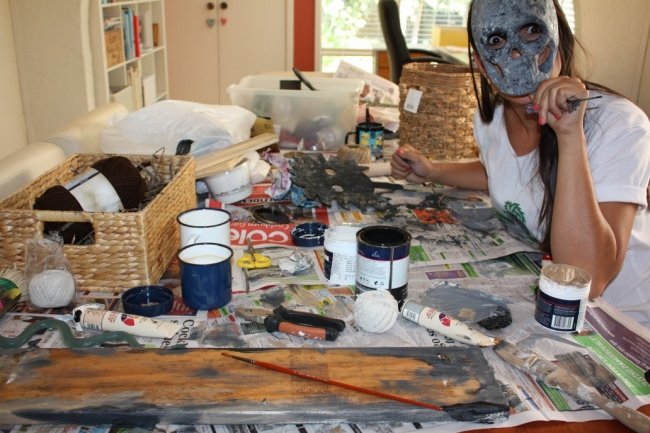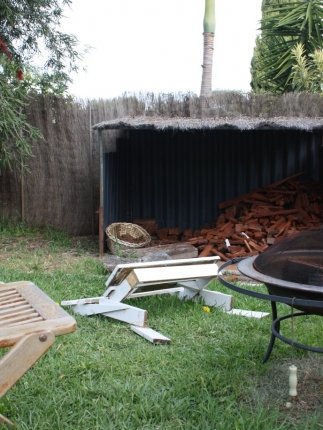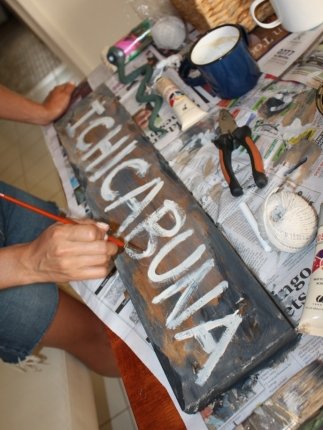 If you are thinking just a little bit, "Oh, a Survivor party sounds like a fun party theme" – HAVE ONE! You will not regret it. Your friends will love it. You can borrow my props.
The best bit about the party was that everyone came ready to get into it, and the challenges acted as icebreakers. I was a bit worried initially about a few guests there not knowing anyone else and I wanted them to have a good time. But I think the challenges made it easier for people they didn't know, and people really mingled.
Plus the challenges were really fun! I think when you get older, and become more staid and serious, it's nice to do something ridiculous, to indulge your silly side. It's fun to let loose and play silly games and scream and try to pop other people's balloons. I don't know why party games are just for kids. I want to play party games at all my parties from now on. Happy New Year house nerds, hope yours was just as fun.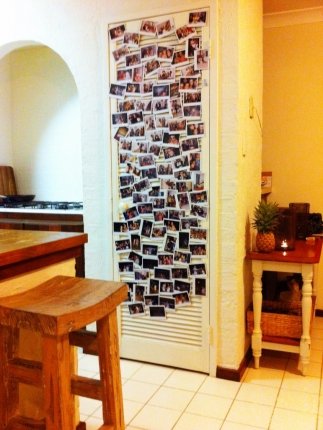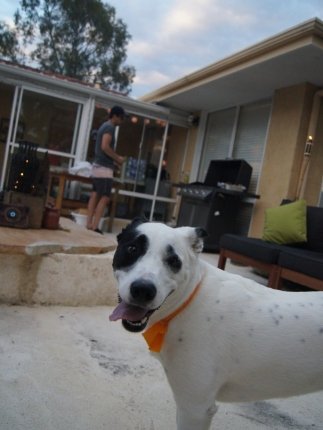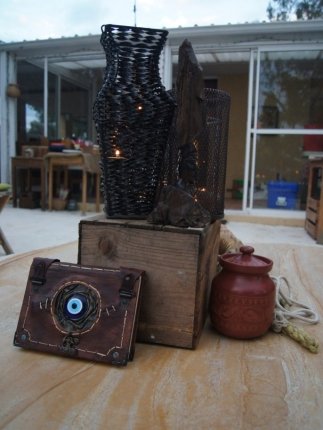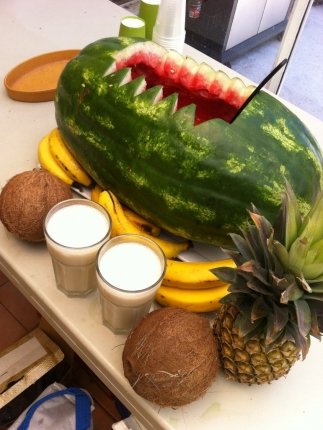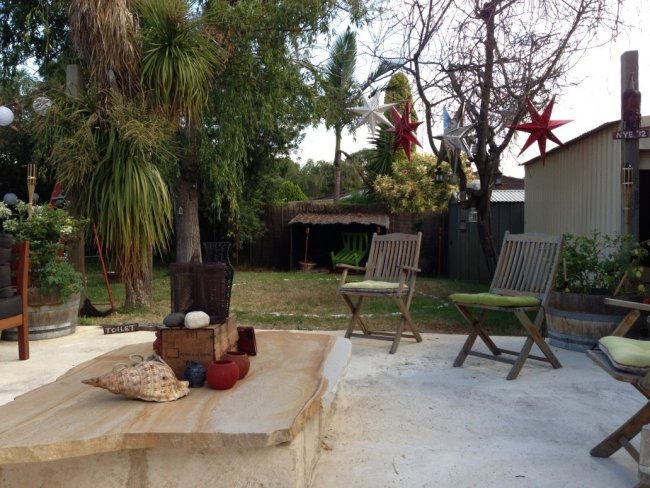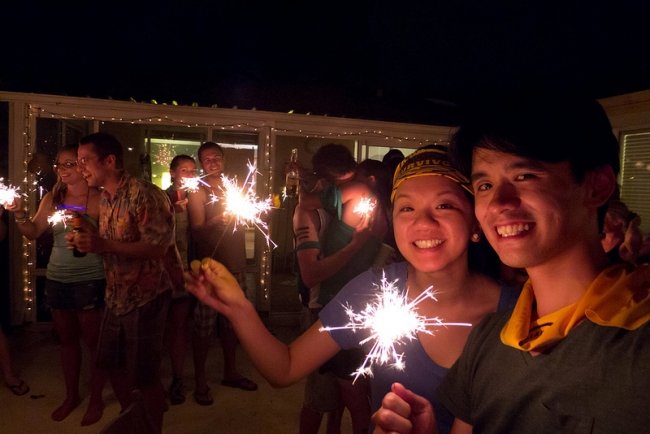 Love to hear what you did for New Year's – I only just felt fully recovered myself about three days ago! I'll do another post on the challenges we played soon.