Posted Monday, October 24, 2016 in:
Nerd Life
Before & After
DIY
Our House
If you already follow our home renovations and my rantings about our dog nearly breaking my nose on Instagram, you might have already seen how VERY excited I was recently when we redid our floors.
If you know me in person, you will probably vouch for the fact that 80% of what I have ever talked about in real life over the past five years has been our floors – specifically how much I always hated them. Seriously I am like that friend you have who is always whinging about her annoying, boring boyfriend that you know she will never break up with, only I am the friend who is always complaining about her ugly flooring.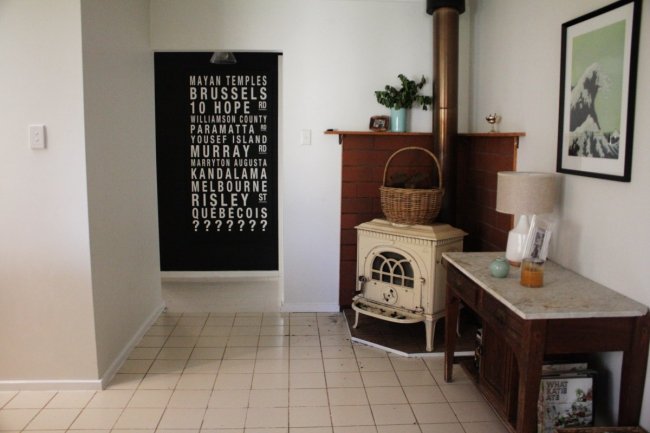 I've been like this pretty much since we bought our house nearly six years ago, so that's a long time. People would come over and be like, "Wow, the new kitchen is really nice!" and I would sigh and say, "Yeah, but I can't wait to do the floors. They suck." So I think all my friends are secretly like, "Just renovate your stupid floors already. I'm sick of hearing you talk about them." DONE. My floors and I have officially broken up. 
We've been living with our new floors for about a month now and oh my God, I love them. I loved them as soon as I saw them. And I've had so many questions about them and why we chose this option (they are vinyl planks from Karndean Designflooring) so I thought I'd start giving you guys some answers properly on here, which I'll be doing in tomorrow's post – sharing why we chose vinyl planks over other flooring options on the market, and why we chose Karndean specifically.
But before I do that, I thought I'd give you a little tour of the way our house used to look. You can tell I cleaned up the house for your visit – HA. Brace yourself for some seriously unstyled images.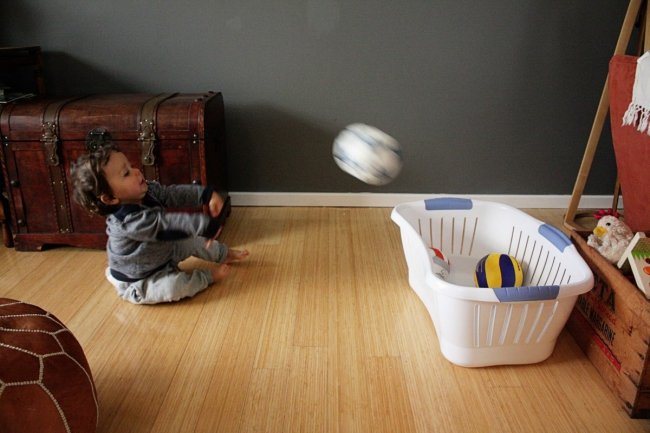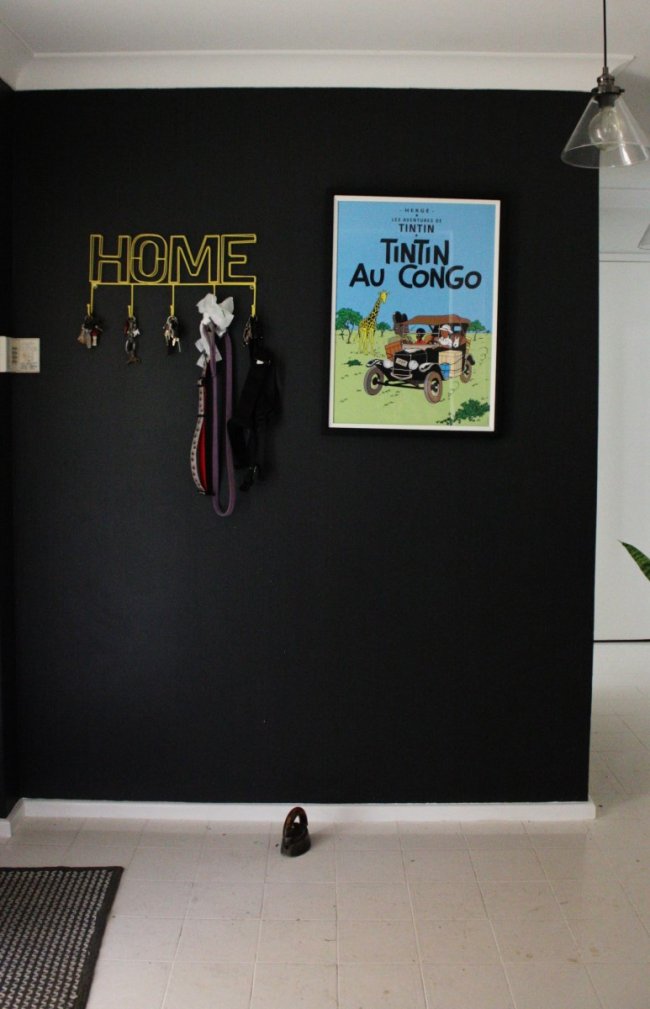 When we bought our house, the main bedroom and the bar (now turned into a walk-in pantry) had this 1970s shagpile carpet that smelled like an old Golden Retriever that had been left out in the rain.

We yanked out the shagpile and put bamboo floorboards into the main bedroom.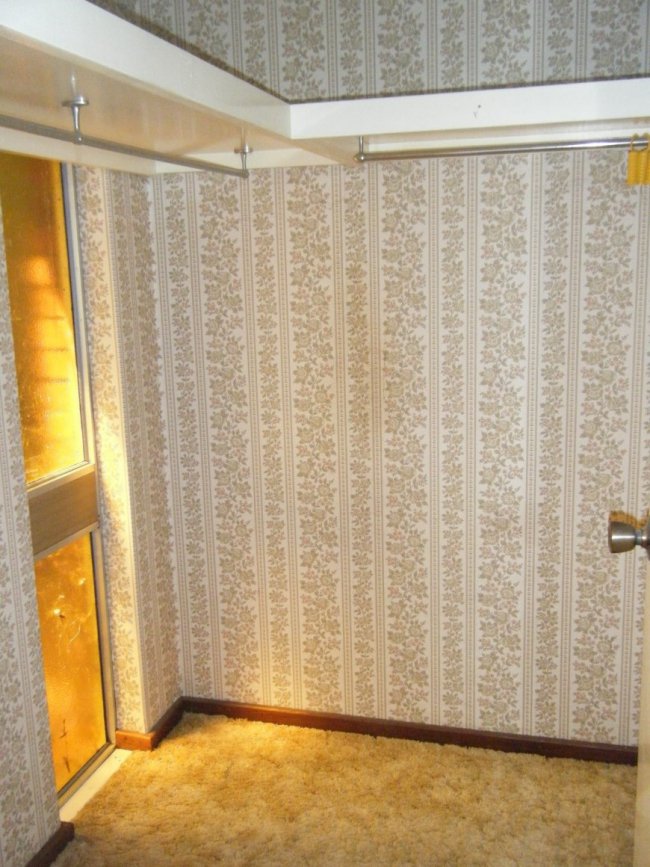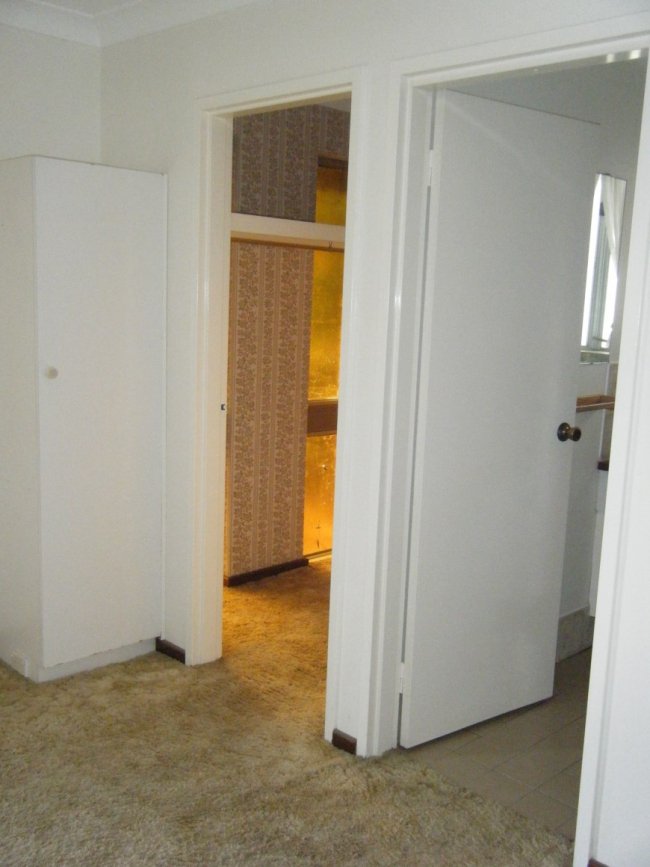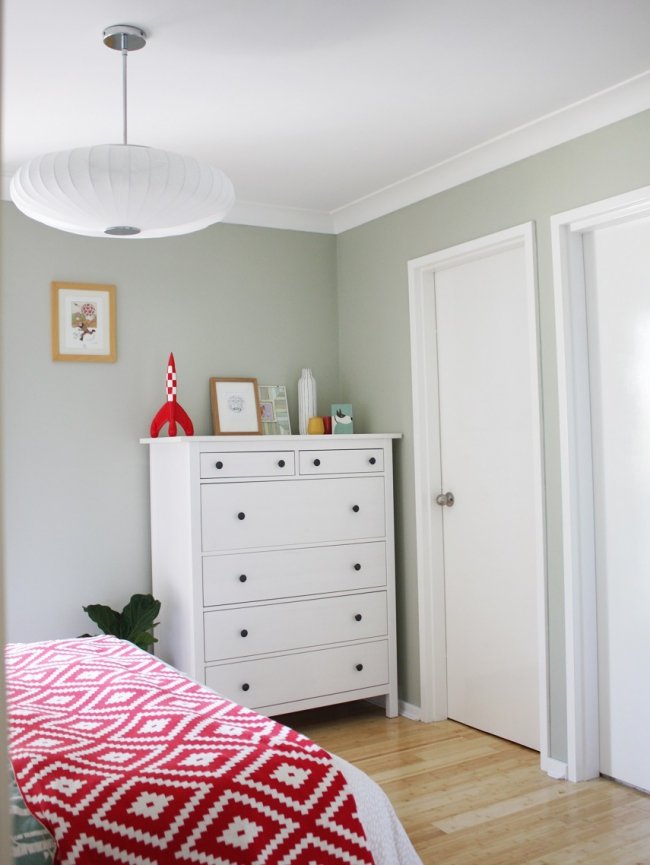 In the two minor bedrooms, there was brown carpet with a swirly leaf pattern where the dust and dirt got charmingly ingrained in the crevices of the pattern. We pulled this carpet out too and put in bamboo floorboards before we moved in. Mr Nerd has asthma and carpet is a nightmare for him.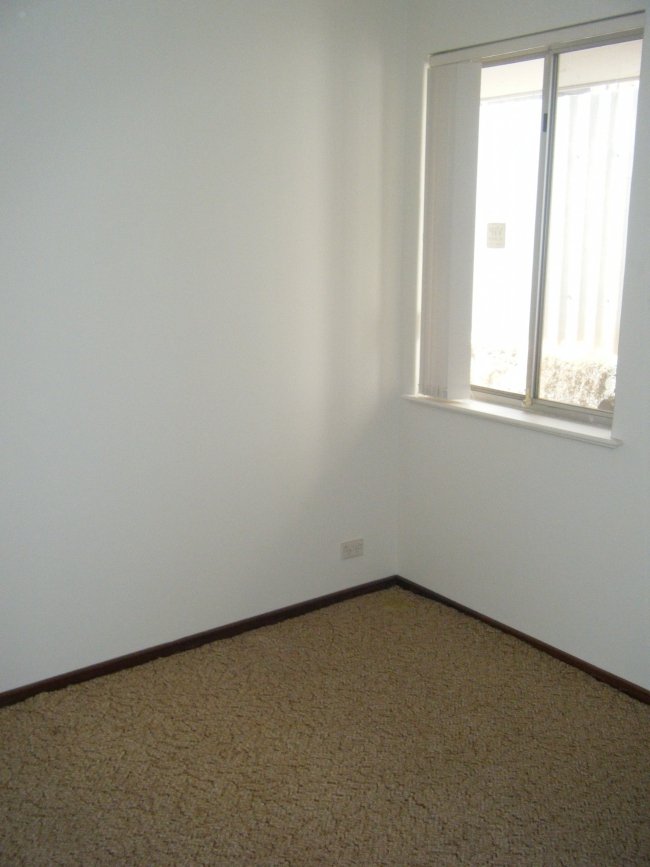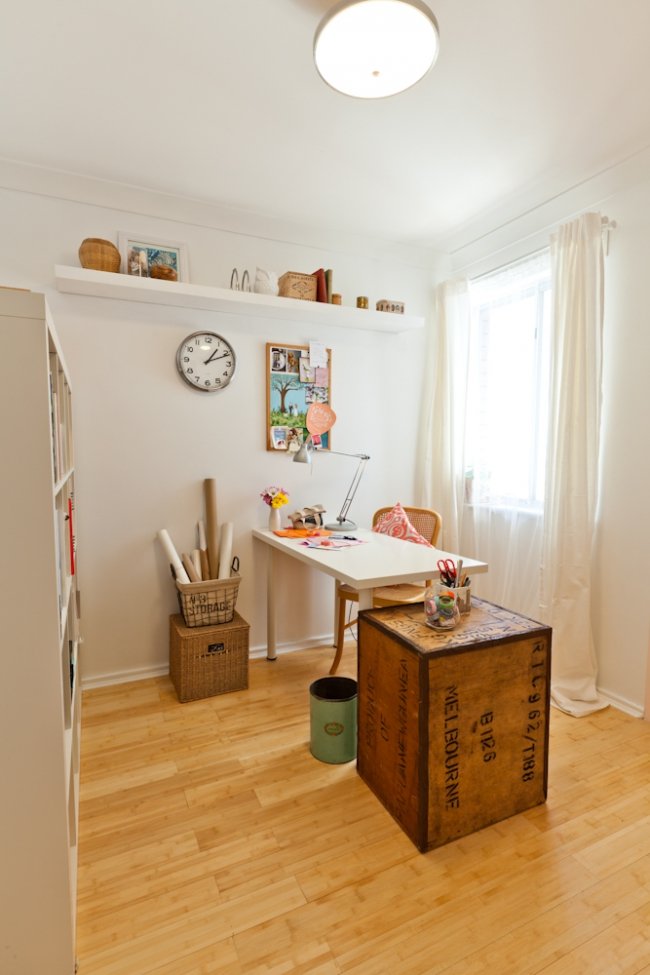 The previous owner had also just pulled out shagpile carpet from the lounge room and had brand-new bamboo flooring installed there.

Bamboo is nice, right? Mm, not the bamboo we had.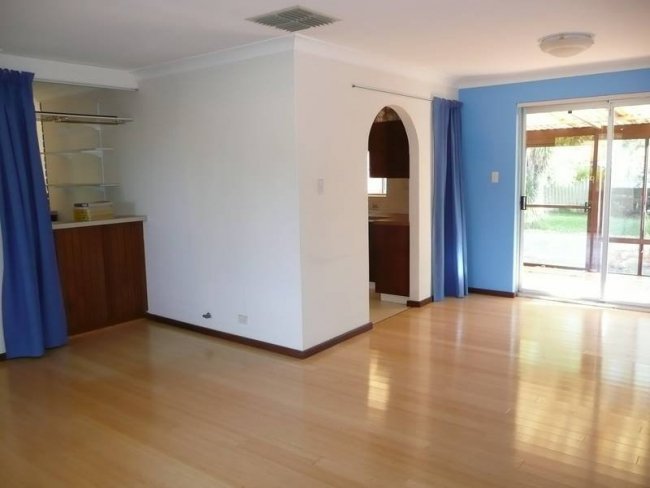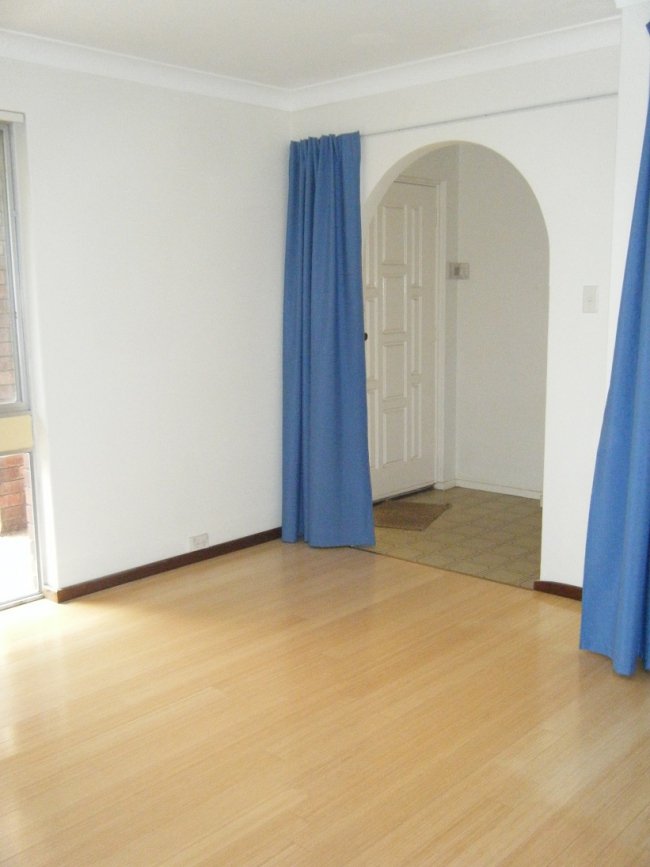 I mean, it looked nice. But it was SO soft you could actually indent it with a fingernail. So after a while it had indents where the Chesterfield was, so I had no qualms about going over the top of it with vinyl planks.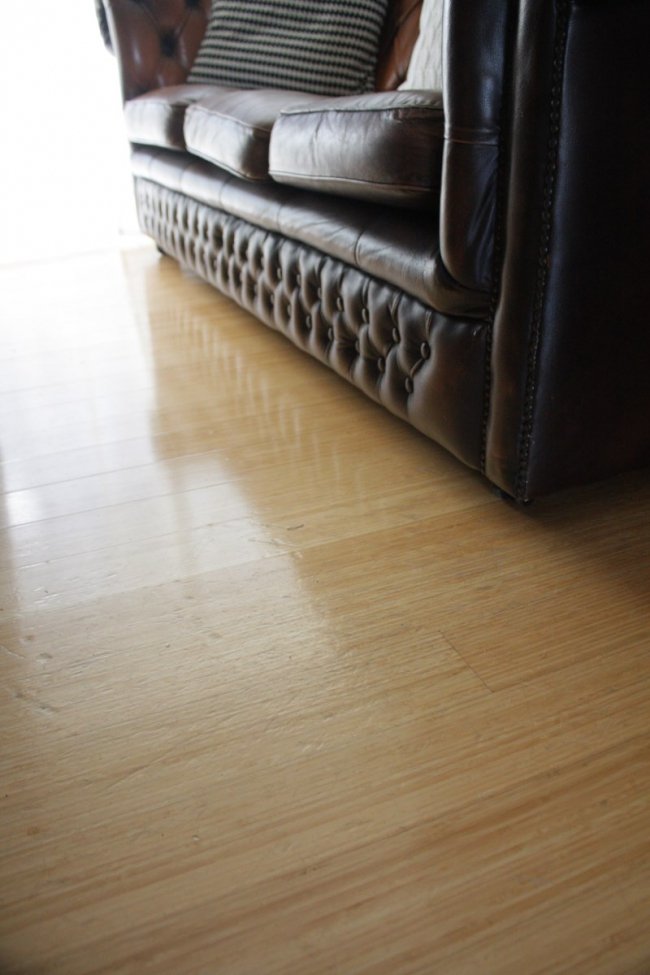 Aside from the bedrooms, most of our 1970s house – the kitchen, living room, dining, study, entry – is all very open-plan and I wanted whatever flooring we used through the house to flow through that whole space.
The main goal was to get rid of our white tile floor. Yuck. This is the dining room and study (with the kitchen to the right-hand side) when we bought the house.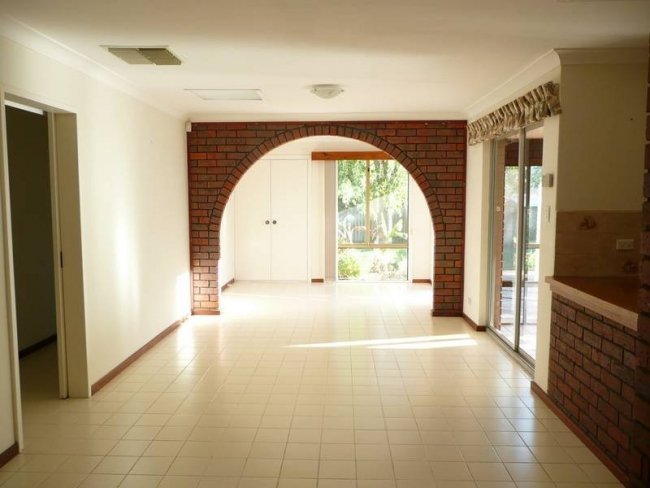 I know some people would look at the white tile and be like, "It's not THAT bad" and it's definitely not the ugliest tile in the world (that award would go to our entry foyer tile… more on that in a second) but the white tile was a dirt magnet. It showed every tiny little bit of dirt, food, dust and hair.
It was old, the grout was crumbly and never looked clean and no matter how clean the rest of the house was, the floor just made it "feel" messy. The white tiled floors let the rest of the house down, kind of like when you are all dressed up for a wedding or some fancy function and you've had champagne and you have been talking to everyone and you are feeling fantastic but then you go to the Ladies room and realise you have poppyseeds in your teeth and no-one has told you. It is so deflating.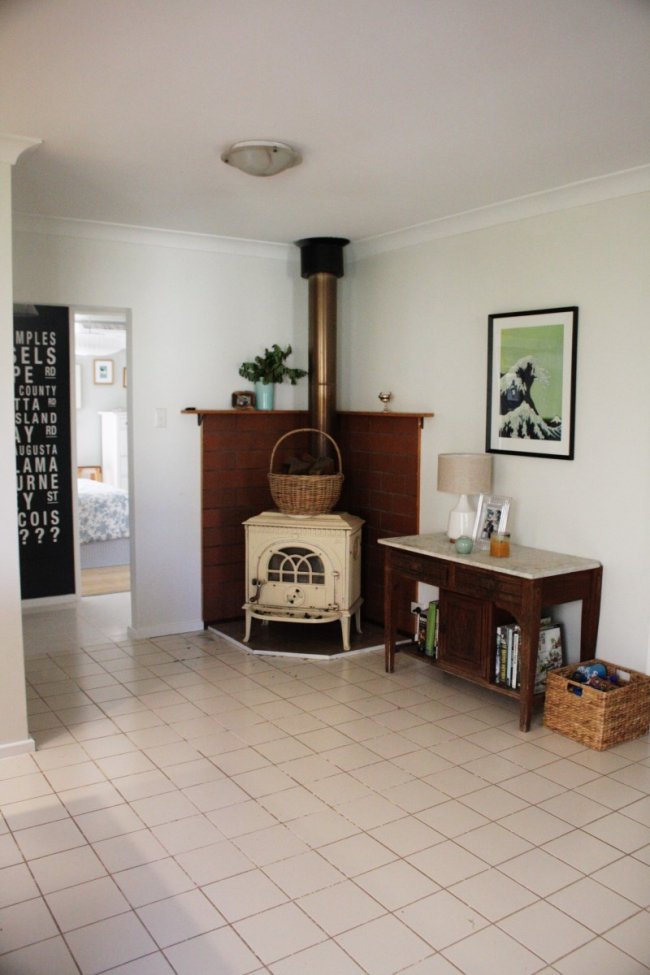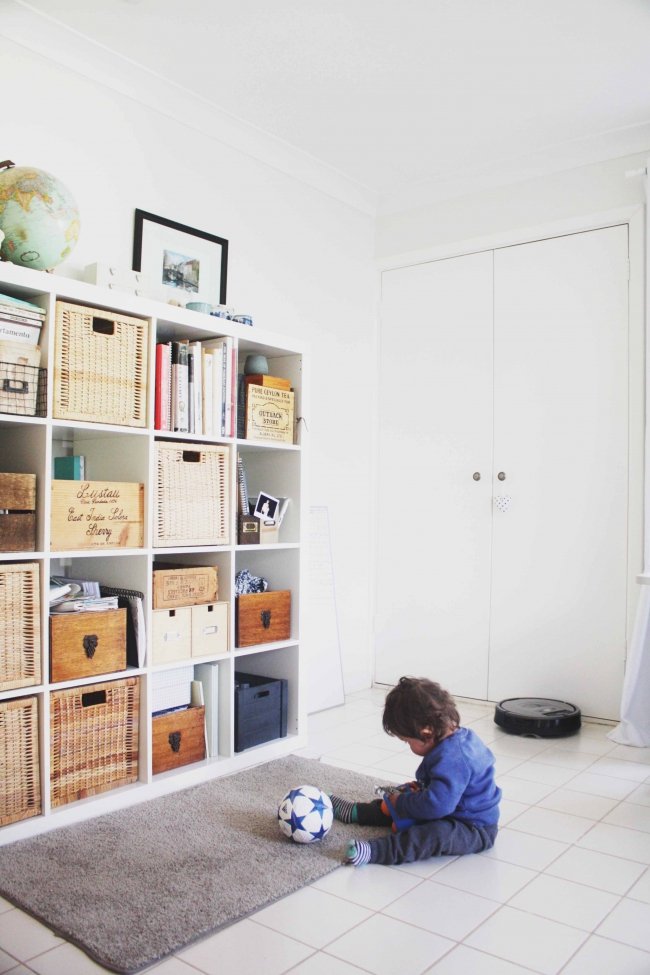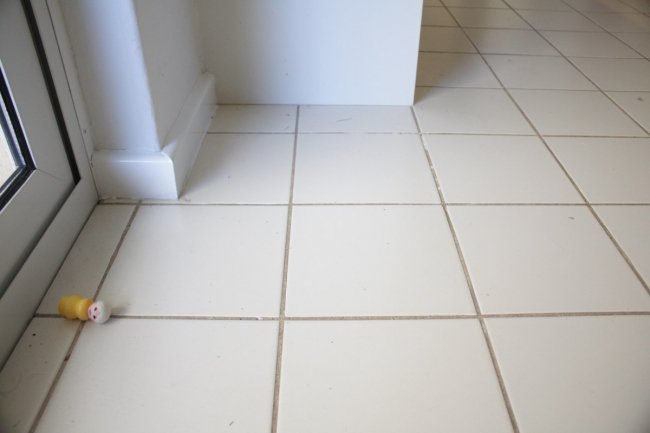 Once Little Nerd started feeding himself and throwing lamb stew joyously all over the house, I was mopping every single night, sometimes twice a day.

This is too much cleaning for me to handle. Now with our new floor, it hides all the dirt SO WELL that I haven't mopped since… I actually cannot pinpoint the date, since I can't remember. Let's just say 'yesterday'.
This is the tile we had in our little hallway when we bought the house. This bee-yoo-ti-ful faux crackle-effect olive-brown tile. It made me feel mentally deflated just coming home and seeing it, it was that ugly. There was also a little patch of shagpile carpet in the tiny little bar that branched off the entry foyer, so I guess whoever was mixing up those Manhattans in the '70s could keep their tootsies comfy in style.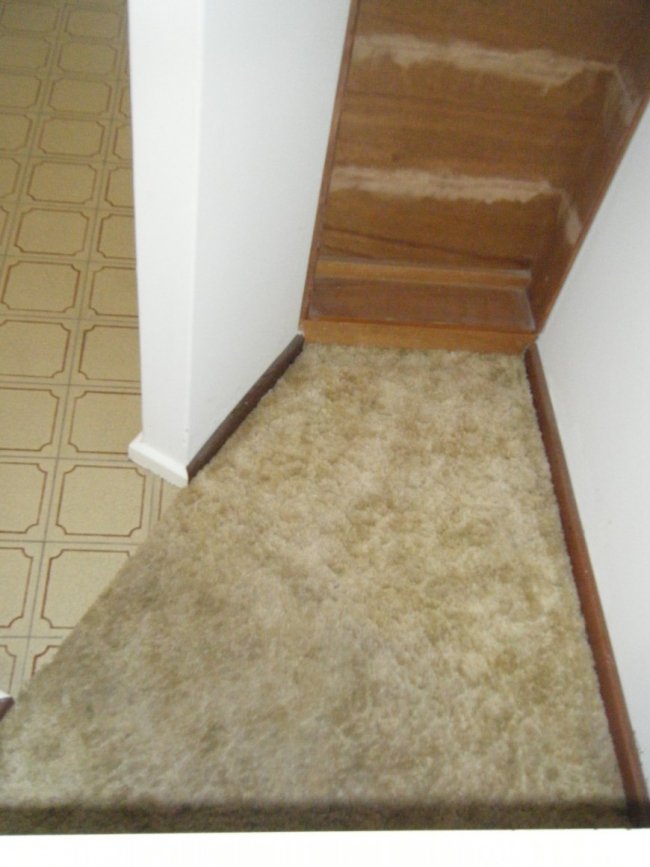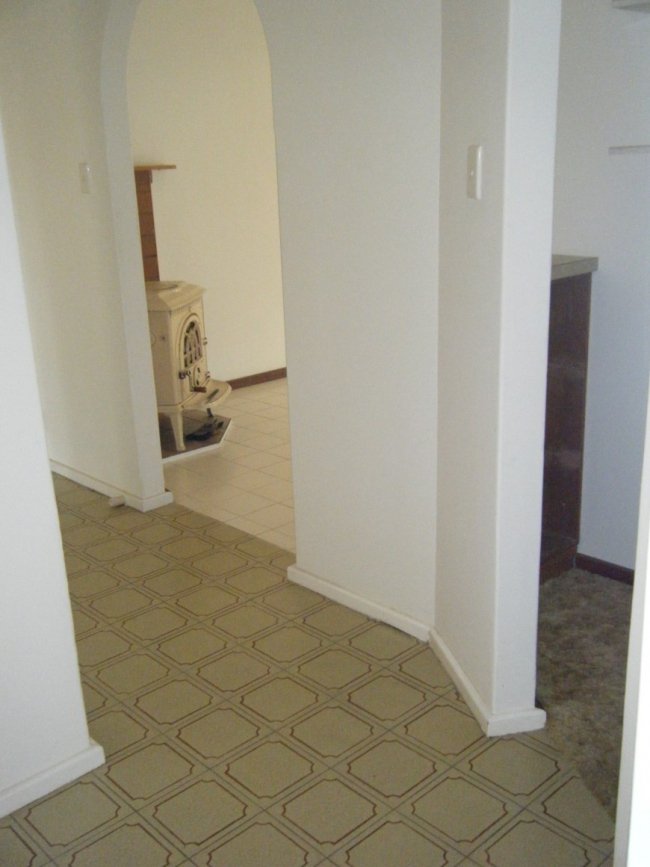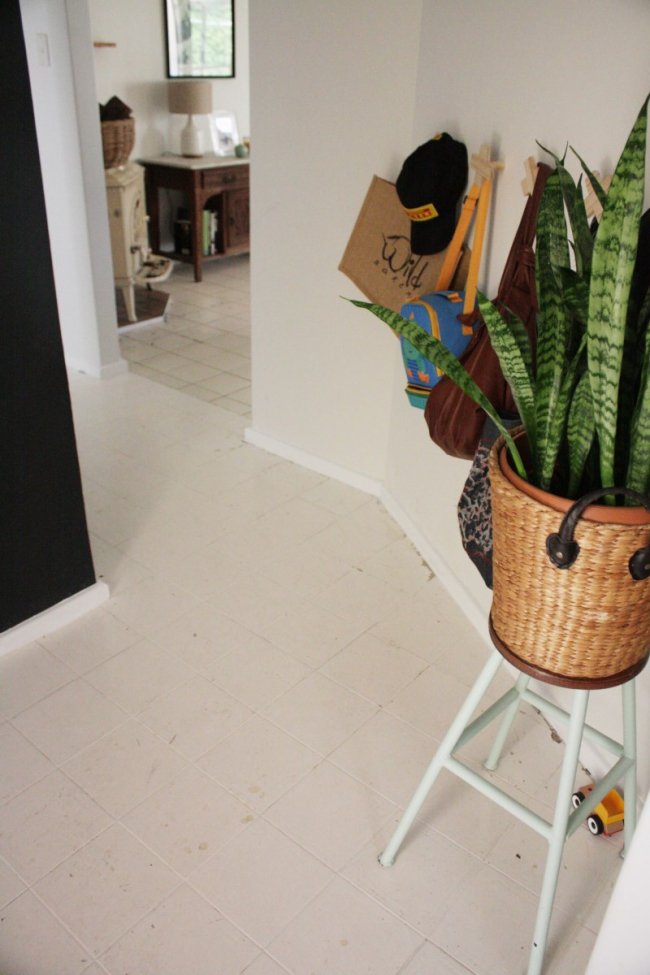 After a while I went a bit mad one night and painted the hall tile at 11pm in a DIY fit. I just didn't want to look at it any more.
Ironically it looked even worse. (We lived with it like that for the next FIVE years! I can't believe it. How time flies when you have gross floors).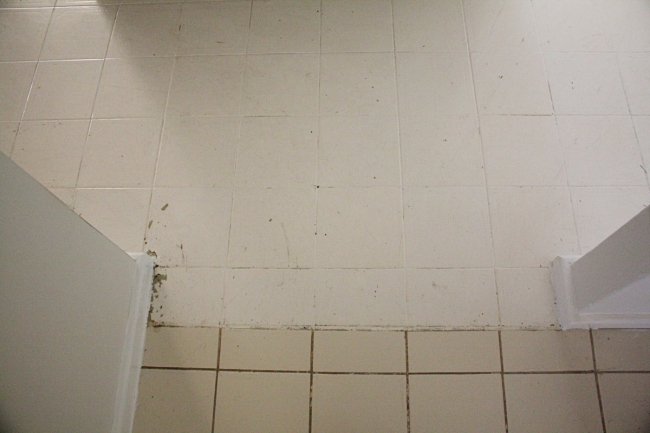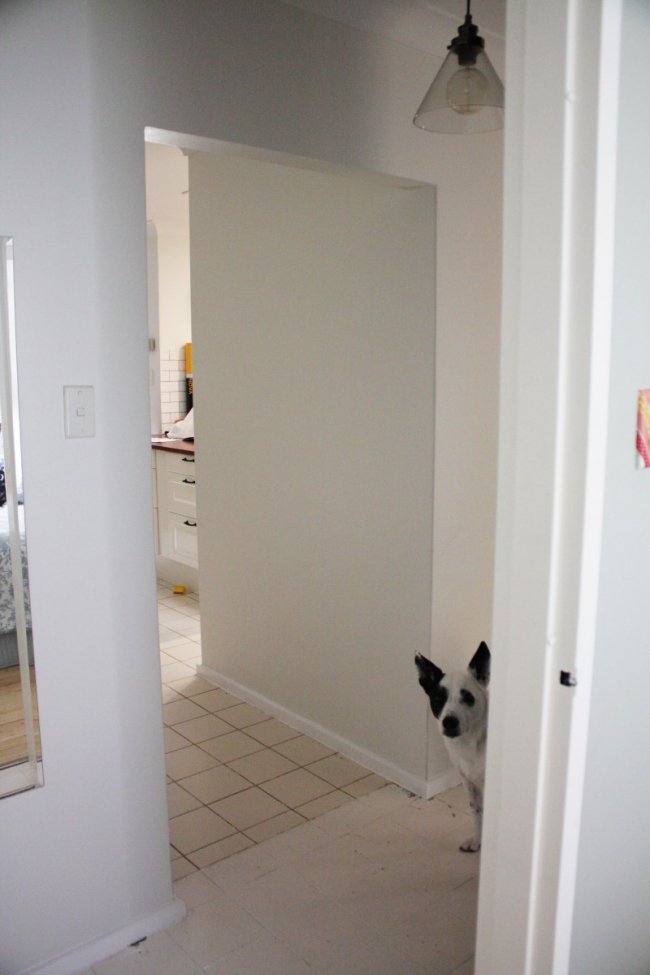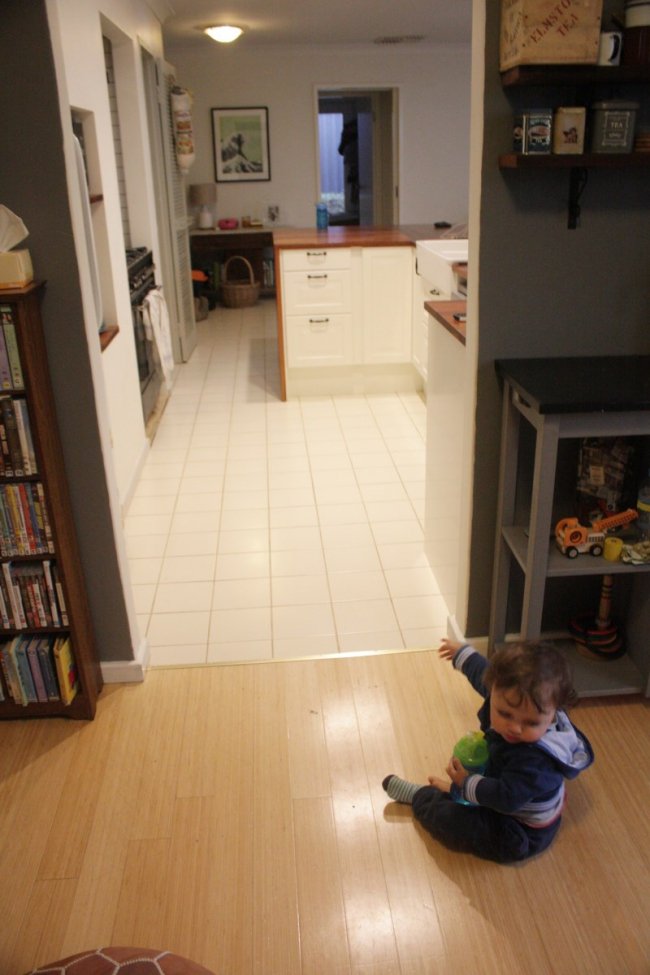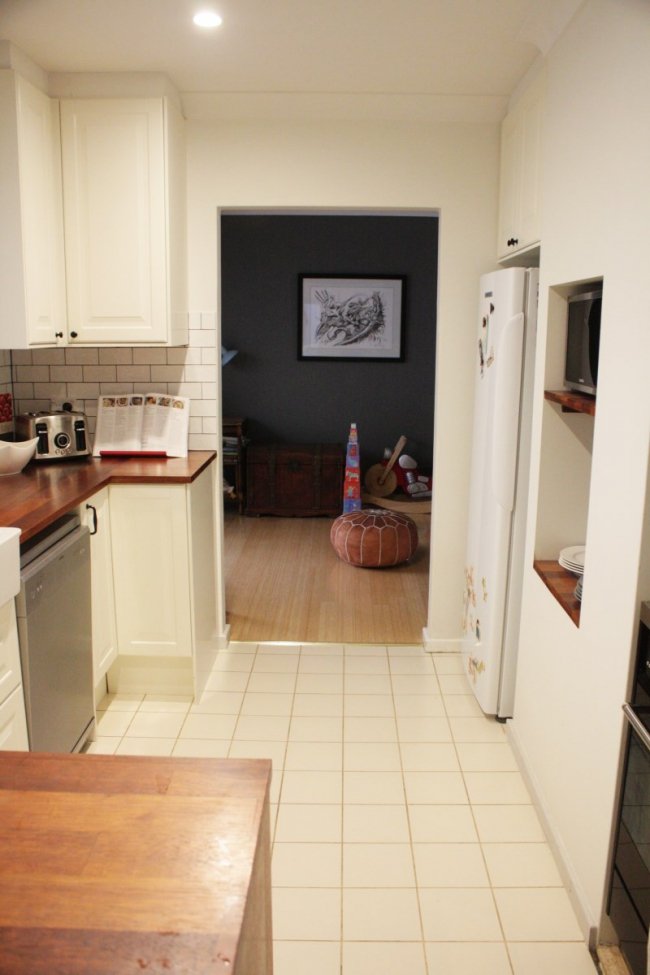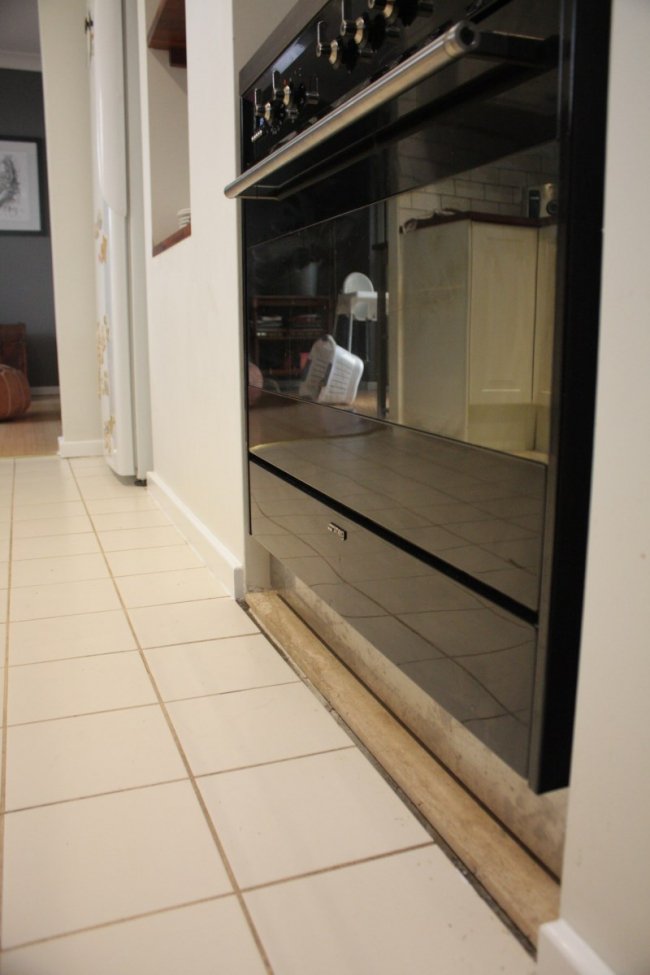 Oh and I almost forgot! Our new walk-in pantry... which really doesn't even have a proper floor at all, just concrete. That definitely needed fixing.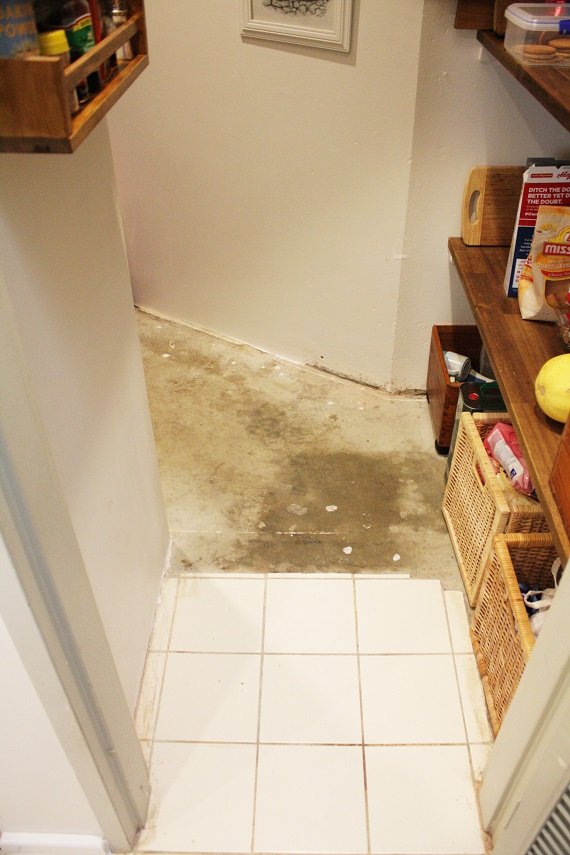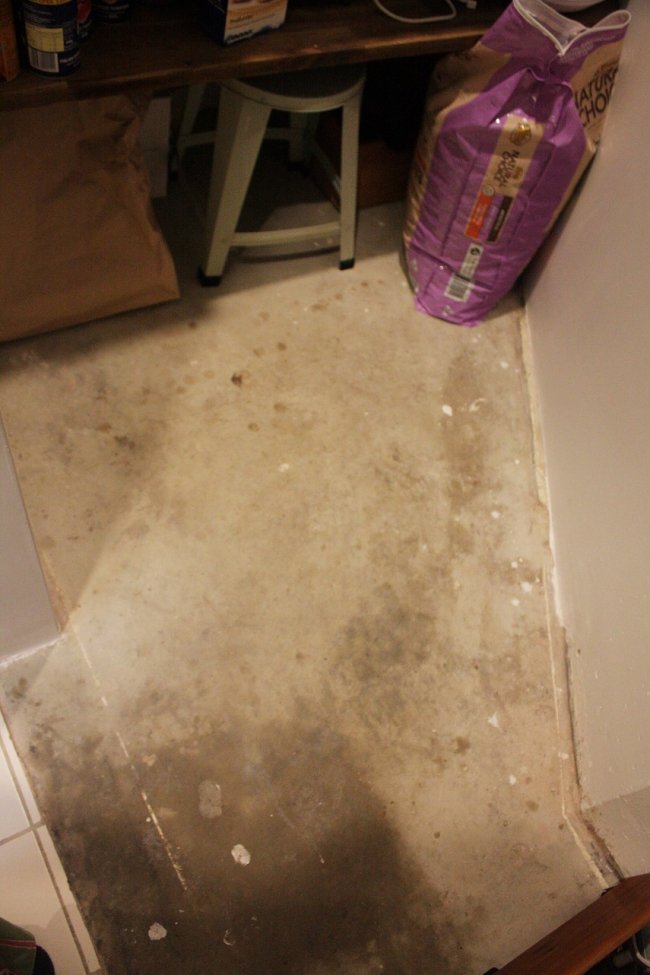 Tomorrow I'll be talking about why we decided vinyl planks were the way to go, so make sure you check back in… or leave a comment in the meantime! (I love reading your comments!) Have you seen worse flooring? How long did you live with it? Maya x