Posted Sunday, January 13, 2013 in:
Nerd Life
Obsessed With
My weekend got off to a great start this week – I wrote some stories on Friday morning and then headed off in the afternoon to review
Onyesha Spa Pinelake
in Mariginiup for
The West Australian
.
Reviewing spas, massage and beauty treatments (as well as workouts and fitness trends) is a part of my work as a freelance journalist. It's something I probably never would have imagined I would get to one day do when I was 20 and got my foot in the journalism door writing book reviews that paid $20 - I would spend about four or five hours laboriously poring over just one, you do the maths to work out my hourly rate! Spa reviewing pays more, but sometimes it is such a dream pasttime that the payment is a bonus - occasionally the experiences are so good it's like having a mini holiday during a work day (and it makes up for the more traumatic experiences I've reviewed, like a kettlebell workout and the trigger point therapy I nearly wept during).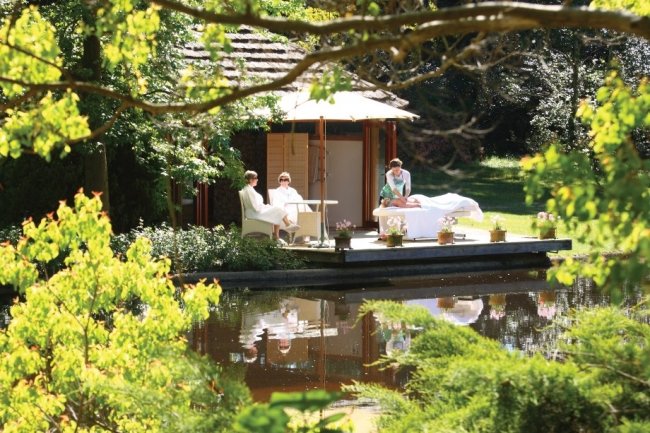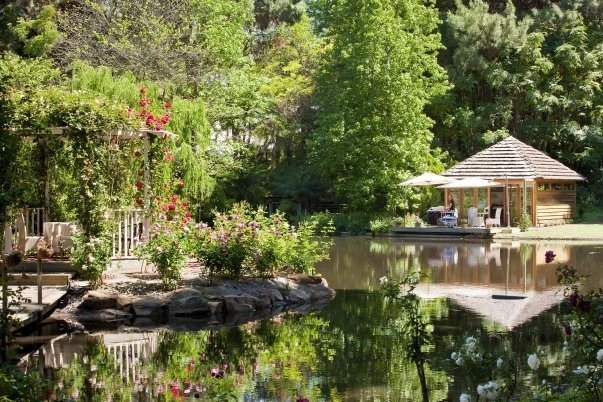 This was my second time to
Onyesha Spa Pinelake
and I just wanted to tell you a bit about it because this place gets my top vote of all the Perth spas I have tried - with its beautiful gardens one of its standout features. It is one of the most magical places I have visited. And I have been to Disneyland AND Euro Disney. I would recommend them if you are looking for somewhere special to fully unwind yourself or you're after a gift voucher to pamper someone special.
What I really like about this place is that it's beautiful but not pretentious – there is no spa snobbery here. Owner Sally Zanetic is really lovely and the girls are really good therapists as well as being warm and friendly, not the kind who would look down their noses at you if you tell them you use Nivea you purchase from Coles.
And the gardens are ENCHANTING. Onyesha's grounds were formerly a pine plantation that fell into disuse before it was bought by a landscape designer who built his home there and completed a redesign of the ten acre gardens, with the vision that one day it would grow into a paradise with huge pine trees that divide private garden rooms and rolling lawns edged by camellias and rosebushes. The spa is only five minutes from Joondalup so you drive through suburbia to get here, then through a little bit of country and scrub, and down a quiet little road is this absolute paradise in a place that looks like the middle of nowhere. It's like a secret world. I challenge you not to gasp as you come up the gravel drive. It reminds me of Enid Blyton's children's books about The Enchanted Forest and the Faraway Tree.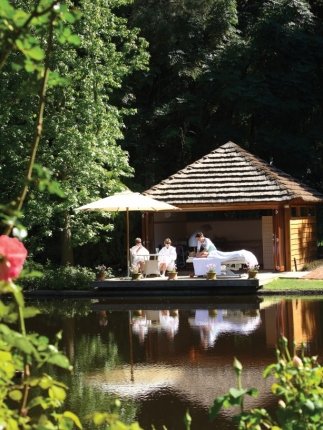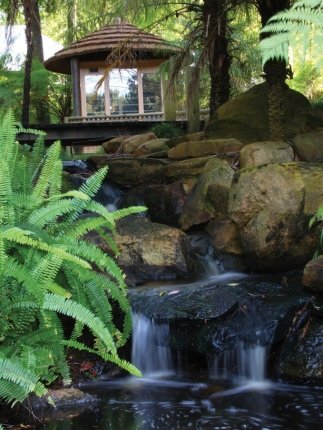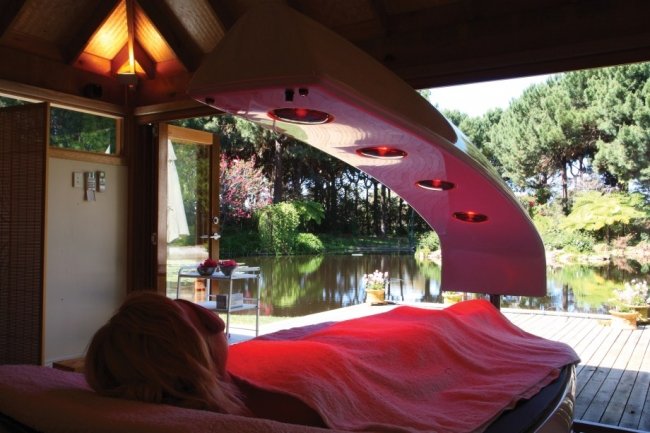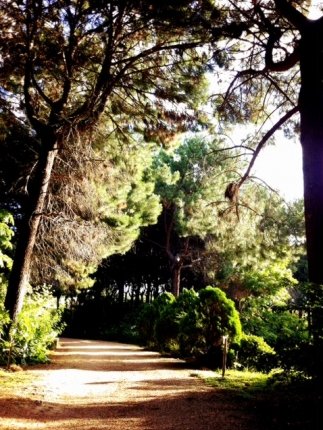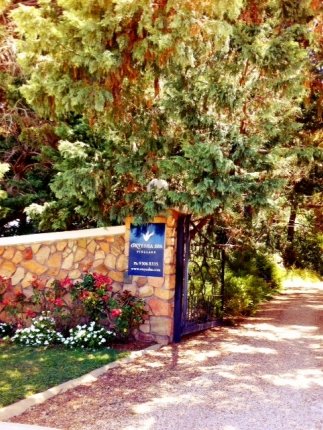 On Friday I reviewed Onyesha's new Nourish & Nurture package and it was divine. I am not a very relaxed kind of person and am have on numerous occasions been told off by health practitioners for not working on my "stress issues". I used to have a lot of trouble just switching off and enjoying a massage or a treatment and I was always surprised when other journalists said they would just drift off and "think about nothing, really".
I was always too preoccupied making up sentences in my head, thinking how I would describe this, what I would write as my standfirst, or going through a mental to-do list. This was until one of my best friends Leah, a fellow Mind & Body writer, advised me to just forget about describing and writing and to just lose myself in whatever I was doing. She said you will write it better for the reader. And it's been very true. This uptight journo has actually fallen asleep twice at Onyesha, testament to their skills!
I also award them mass brownie points for the fact that they do REAL FOOD, not just fruit and seeds like some spas that leave your stomach feeling watery. I have low blood sugar and feel hungry 23/7. Many a time during a body scrub or massage o' mine my therapist has been startled by the sudden and unsettling sound of my stomach growling above the wind chimes. So kudos
Onyesha
and thank you for the lovely end to my frenetic work week and a very blissful start to a busy weekend.