Posted Tuesday, April 14, 2015 in:
DIY
Obsessed With
So as many of you know already, Mr Nerd and I have been renovating our house for a little while. Okay, for years. Okay, from the day we got the keys, at the tender ages of 24. We were slapping up some dodgy DIY render on the kitchen walls even before cracking open the celebratory bottle of champagne given to us by the real estate agent (I know, right, where were our priorities back then?)
But we were just so damn excited. To me, renovating is a really exciting part of having a home. Sometimes I look at my house, or my garden, and I am overcome by this weird heady sense of power. "I can do WHATEVER I want to you," I mutter, eyeballing a room with Jack Nicholson from The Shining eyes. I imagine this is sort of how dictators feel. Then I look at my bank statement and I am snapped back to reality. Yes, renovations are an exciting part of owning a home. But the thing is; to do them justice you really do need a game plan. Which means knowing your property, researching the possibilities and costs, and most importantly - firming up your finances.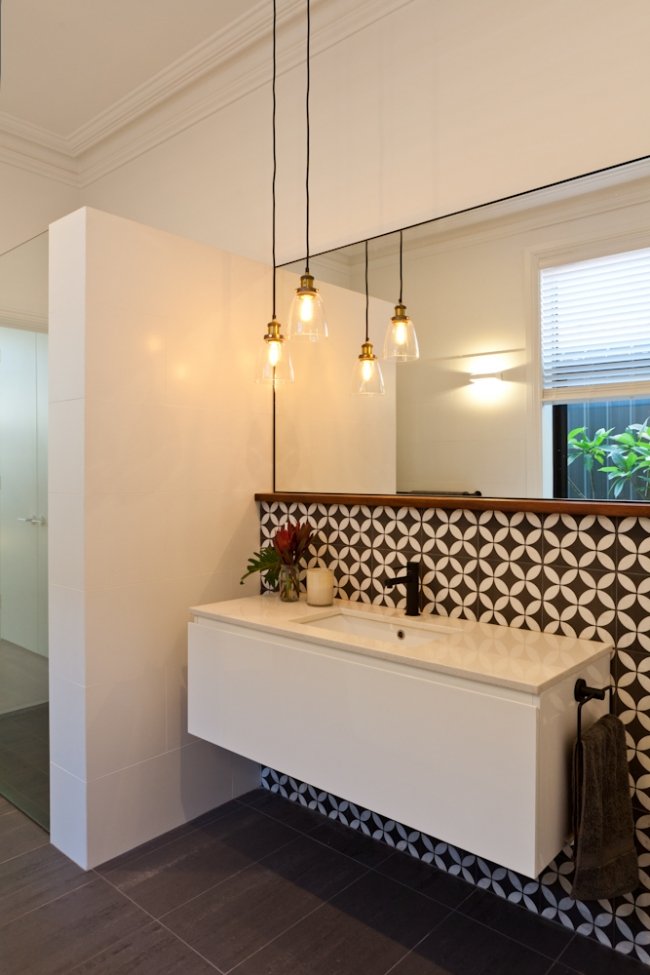 So today, I am sharing five ways to get better value on your home renovation project. Not that I am an expert! But in our five years (and many mistakes) we have learned a few things.
1. Understand your budget and stick to it.
So you're looking to improve your home. Maybe you have a baby on the way, like we do, and want more space. Or maybe you hate your bathroom, you need more storage or you've finally decided it's time to change your kitchen and decide to start completely renovate your entire kitchen just months before your baby arrives (more on this development in my next post).
I think there are two ways of funding a renovation. One, you can save until you have enough for a project. Two, you can get a loan to cover the cost of the work. There is no right or wrong way - I can definitely see both sides of the equation here. Chances are you might be a whole lot happier paying off an extra bit of loan rather than living in an ugly or depressing house. I know this from having a lot of friends who are interior designers or architects as well as friends that are just crazy about beautiful houses. Some people are very visual and really affected by their surroundings. Living in a house that is dark, depressing or messy actually really affects their mood and saps their day-to-day mental energy. In this regard, there is no better argument for borrowing a little more to make sure you are coming home to a space you really like, that really makes you feel good.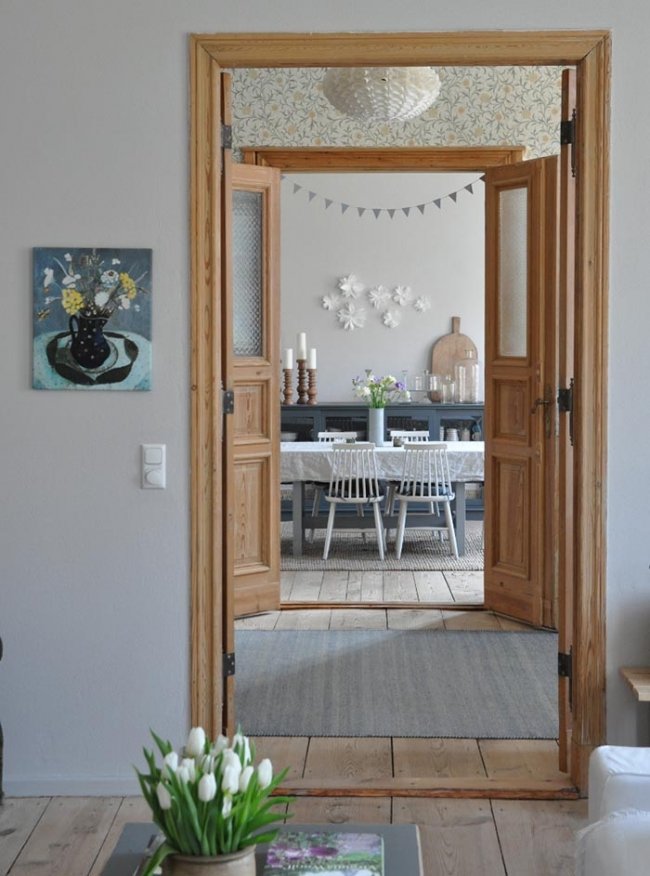 Before applying for a loan for renovations, make sure you understand the scope of your project, how much money your job will require and your budget. And remember to leave a little room for contingencies and cost overruns that inevitably occur (they WILL!) Your choice of loan will either hold you back or help you meet those needs. For home renovation projects, there are many ways to source financing. For example, if the reno costs up to $30,000 and you have good personal credit, an unsecured personal loan may be an effective way to finance the project over a short period of time while adding long term value to your property (which is also a bonus if you are planning to sell it soon). Unsecured personal loans generally offer more competitive rates and can be cleared in a few years with affordable repayments. You can see what your bank has to offer or shop around for the best personal loan rate. Australia now also has new peer-to-peer lending platforms such as SocietyOne that can help you apply for a personal loan online in minutes. Peer-to-peer loans are fixed amounts that make it easy to budget for and offer rates as low as 9.5% if you have a good credit rating. They are funded entirely by investors, which means you don't have to go to the bank.
2. Do your homework – and invest in expert help if you need it.
With the web at your fingertips, you definitely can do your research before starting any renovation project! But that said, there is often no replacement for tailor-made help. If you are really stuck or need advice, I really do think it is worthwhile enlisting the advice of an interior designer or architect, even for just a one-hour consult, or for e-consulting, which is becoming increasingly popular and is often a great option if you are trying to save, whether you need advice on the perfect paint colour or you want tips on how to keep your bathroom reno under budget.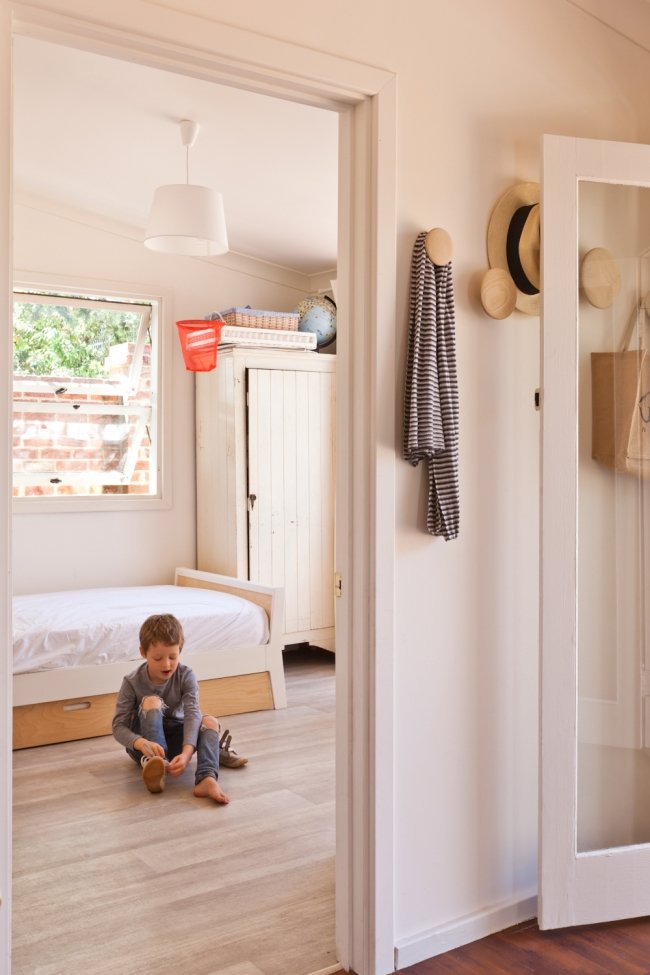 I think I am very lucky in my work to have made friends in the industry who are far more knowledgeable about design than me and who are always more than happy to give us advice. Honestly, these guys are worth their weight in gold and sometimes forking out for someone to just come round, give you a consult and cast a fresh eye over your house is so worth it. Good people will be brutally honest with you about your house, what you should do (or what you shouldn't). I think it was our architect friend, Yasmin Drake of Lead Design, who really helped give us the final kick up the butt when it came to finally doing something about our house's decrepit-looking 1970s bar. We asked her if she thought the bar was bad. "It is pretty ugly," she said, kindly but honestly. "It is the eyesore of your house and it doesn't make a very nice first impression when you walk in." I remember we laughed because she wasn't being rude, she was just being right. Weeks later, we were gutting the bar and now I LOVE how much better the whole house is because of it. It was a pain in the neck to do - I'll admit it! - but so worth it.
3. Know your renovation, your place and plan for any potential problems.
So many renovation stories you hear are about people who started on one thing that SEEMED relatively basic but they uncovered a nasty surprise lurking under their walls or their ceiling or their floor. As part of our recent kitchen renovations, we hired a brickie who started knocking out a wall that we – and the brickie – and even an engineer friend – thought was not load-bearing. Guess what? It was.
Luckily we managed to reinforce it with a lintel so it was all remedied. But sometimes when you start a renovation, you uncover something you wish you hadn't – and it's probably going to add to the cost. So even though it is hard, and often you are never guaranteed anything, it does try to figure out if there might be any unforeseen problems that might stall your project, end up costing you more or both. This is a hard one, because sometimes it is just not possible, but if you have a strong knowledge of the state of your home any hidden problems it might throw up means it can be easier to budget for the job in hand and get your renovation moving. Getting advice about the structure of your property, its electrical wiring and even plumbing is crucial to a good renovation project. This means knowing your home or closely reviewing the property you're about to buy. For example, an older home like ours might have an old roof that lets water in or it might have old pipes that get blocked from the roots of huge trees in the garden (two potential problems I had not even THOUGHT about when I was 24 and house-hunting).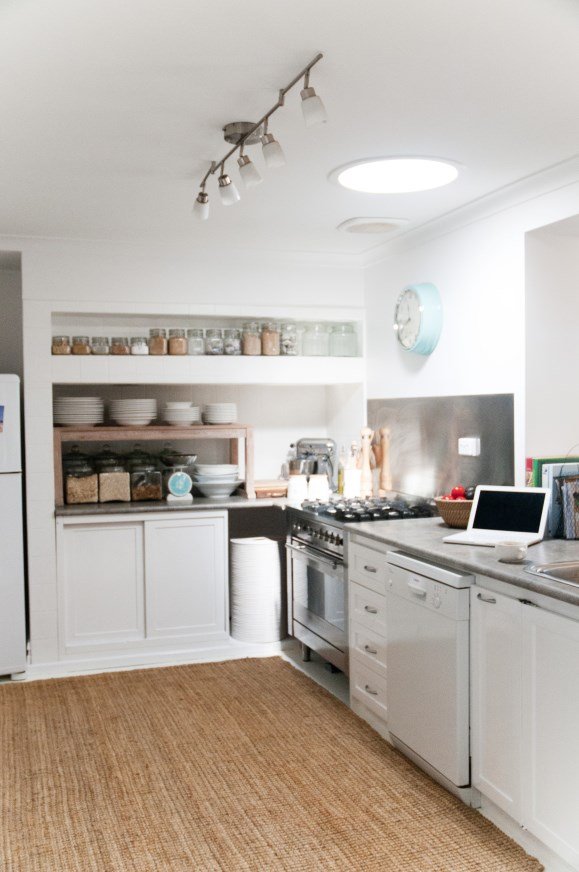 4. Don't over-capitalise - and save by doing DIY if you can.
While it is super-fun to pretend you are on The Block and lash out on expensive projects, there is little point to doing a reno if the return on investment looks bleak. For instance, if you spend $20,000 on a pool or $2000 on built-in shelves in your living room, how much will it actually add to the value of your house? It's easy to get passionate about your project and lose sight of the fact that in additional to comfort, you also want to build equity.
Renovation costs can vary based on the materials used, the number of tradespeople needed and the extent of structural changes. So if you can, try to minimise your expenses by finding cost-effective ways to add value. For example – we ask tradie friends to help us out where possible, and Mr Nerd also has friends who will help him out with our projects in return for him helping out with their place. We also pay cash to stores where possible (some places will give you a discount for cash purchases) which means we can put more money towards beautiful custom-built cabinetry and quality finishes like travertine.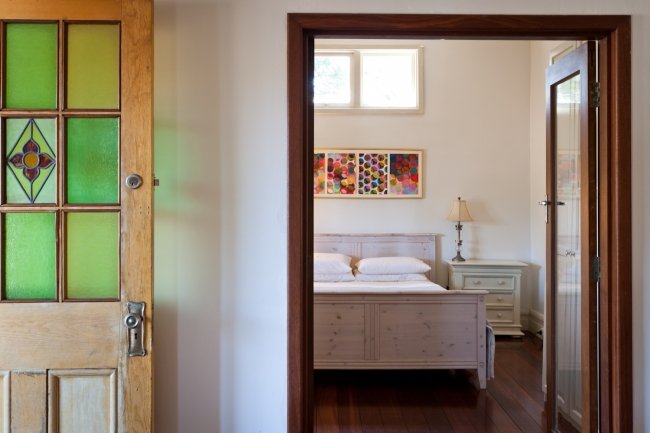 5. Think about the big picture - and your house in relation to those of your neighbours.
You have your own awesome ideas, sure - but does your renovation line up with those of the neighbourhood? Will future buyers (or tenants, if you're planning to rent the house out) value the change or will it put them off your place?
Since early on we have been cautioned a lot (by our parents, mostly) about making sure we don't over-invest when it comes to The Crap Shack - because while our suburb is friendly and safe, we don't live in the most exotic locale. And when you are renovating (especially when it's your own house that you live in and love and want to be beautiful) it is easy to get caught up in things and over-invest.
So it's not a bad idea to find out what overinvesting is. A good way to do this is to drive around your suburb to see what other people are doing with their renos, or look on realestate.com.au every so often to find out what type of renovation in your suburb is popular (or what isn't). We always love checking out listings of our suburb online ("so that's what THAT house looks like inside!") and we spied a shocker in our suburb recently that was so completely ugly – yet obviously would have cost a lot of money to do, with porcelain floors and granite benchtops and feature lighting – that we were almost rendered mute. (It was a new house, but all bright blue walls, silver cabinets and black granite benchtops set off by blue LED strip lighting and glossy grey and white porcelain floors – so bad! You couldn't pay me to live there! Or take it on and redo it, for that matter).


Two questions to ask. Firstly, what look do most buyers prefer? Are they going for the house with the bright green kitchen or the white one? Are the older houses in your area brick rendered or touched up with tuckpointing? Do people like minimalist, super low-maintenance gardens or cute and kooky overgrown edible gardens?
Secondly. Is there an opportunity to create a point of difference? I know this sounds kind of contrary to what I've just said, but for my work I see SO many houses that are exactly the same that I think houses that have a little something different are great. Skip the bright blue walls and blue LED strip lighting – could you do a fire pit in the back garden or a beautiful built-in timber bench seat on the veranda? In the kitchen, could you do inexpensive laminate benchtops for the back wall to keep costs down - and invest a little more in a beautiful piece of stone or timber for the island bench to add wow factor? Could you pick light grey walls in the bedroom instead of white? Often at a home open it is the different – or smaller – details that someone falls in love with that makes them want THIS home.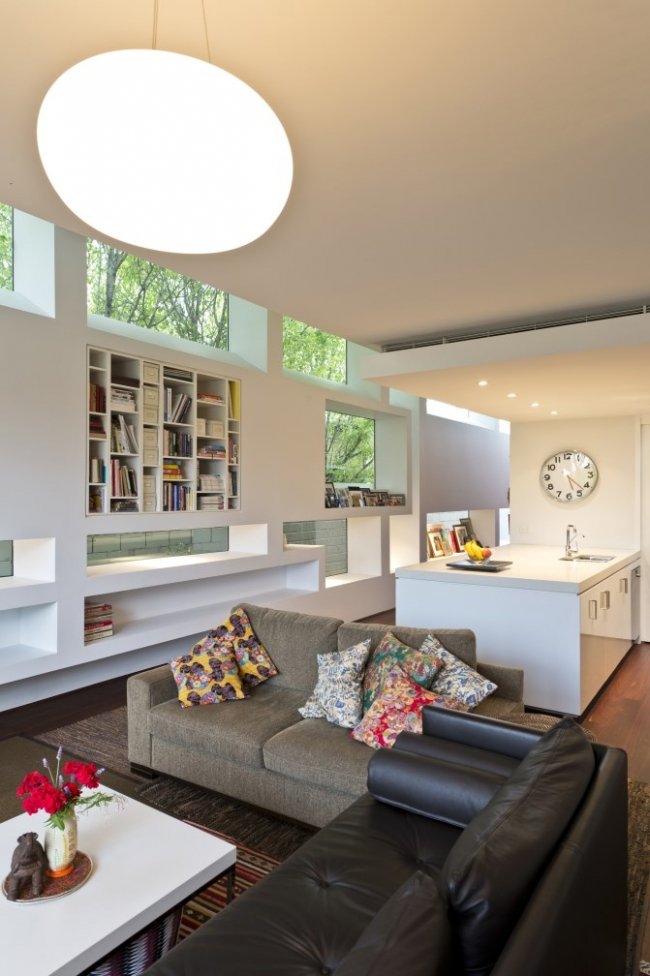 Other advice - compare quotes of tradespeople. Getting quotes can be a pain in the butt, I know, but you could save thousands. It's generally a good rule of thumb to get three quotes per big project. Read customer comments on builders, and check that they're registered builders, too. Check out credit providers and financial products that best fit your needs. Good research means not overpaying or underestimating how much you can get out of your renovation project. When done right, your new bathroom renovation might even leave you some money left over… for other projects! Maya x