Posted Wednesday, December 18, 2013 in:
Obsessed With
Australian summers are all about being outside - lazy days at the beach and crystal clear evenings by the pool. And an Australian Christmas often centres around enjoying the outdoors too (or the air-con).

With Christmas around the corner, I'm super-excited to bring you the House Nerd Christmas gift guide – and the very first House Nerd giveaway!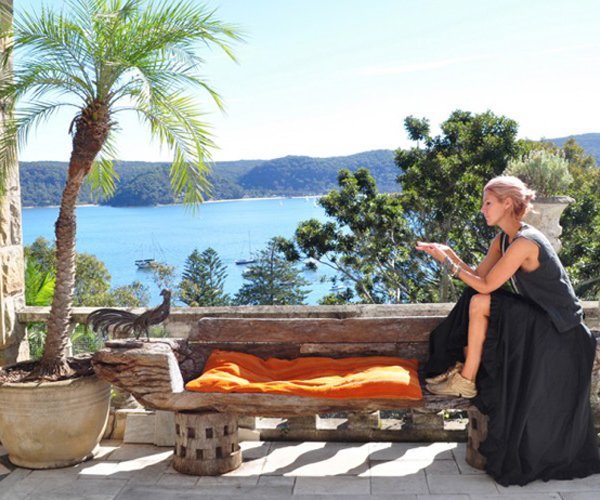 I called on the interior design and styling talents of my friend Meghan Plowman of The Orchard. She is that girl who is always that one firm step ahead of the design curve and I wanted to see what was on her radar for this summer.

Meghan has curated this beautiful edit; a gift guide that celebrates the Australian Christmas with a dash of tribal thrown in and a relaxed, summery feel. Think Sass & Bide's Heidi Middleton's 1940s Palm Beach home pictured above. "When I visualise this tribal trend sweeping fashion and interiors at the moment, images that come to mind are snapshots of summer, earthy textures and warmth," says Meghan. "Add to that a contrast of shape and colour and you have a dynamic and edgy look that can be worked with, in subtle and not-so-subtle ways!"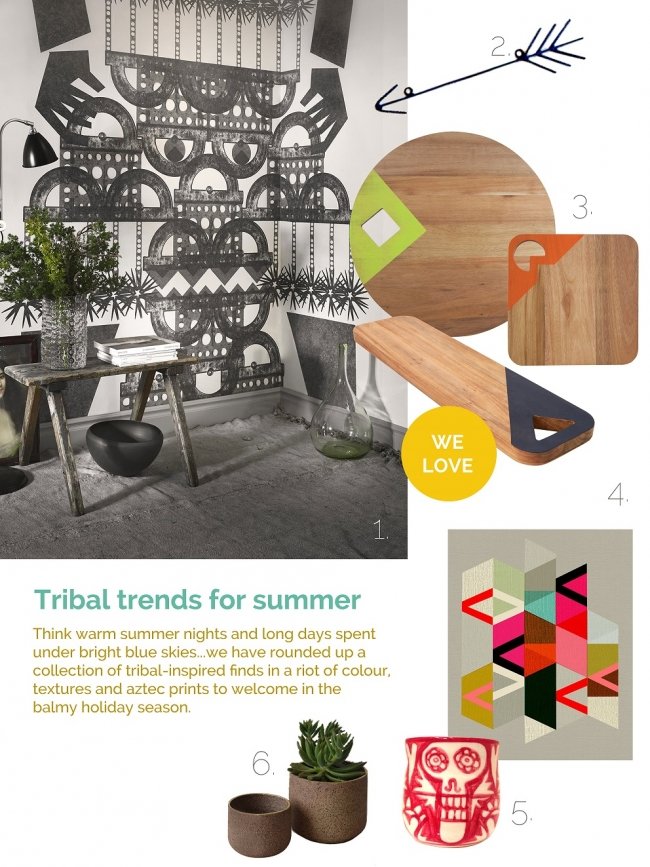 1. TOTEM MURAL DESIGN
The Totem mural design from the new tribal collection at Scandinavian Wallpaper and Décor is the perfect example of boldness. You can easily create a statement wall that acts as art and a wall finish and it is custom-printed to size. $121/m².
Scandinavian Wallpaper & Décor
2.
SHOOTING ARROW ART
Add a touch of whimsy to your wall (or your kids'!) with these shooting arrow signs from Melbourne designers Down To The Woods. Arrow sign small, $30.
Down to the Woods
3. SALT&PEPPER SHARE BOARDS
Summer calls for easy entertaining and relaxed tapas-style share fare. This is a subtle and classy set of serving ware inspired by the fashion and colour of Mexico. Timber and geometric colour - my favourite! From $39.95, available from Myer.
Salt&Pepper

4. INALUXE ATLAS 39 PRINT
Geometric eye candy in the unmistakable style of Inaluxe. This beautiful 'Atlas 39' print was inspired by a love of cartography and the result takes us on a journey through colour and shape. $36.
Inaluxe
5. SKULL CERAMICWARE BY LISA PENSABENE
The distinct skull design of local ceramic designer Lisa Pensabene offers a fun and vibrant addition to any shelf. $45.
FOUND at Fremantle Arts Centre
6. GOLD-RIMMED PLANTER
Combining an earthy texture with a hit of gold is a bit of luxe for greenery! I adore this exclusively made gold-rimmed planter by Bridget Bodenham for Mr Sparrow. From $33.
Mr Sparrow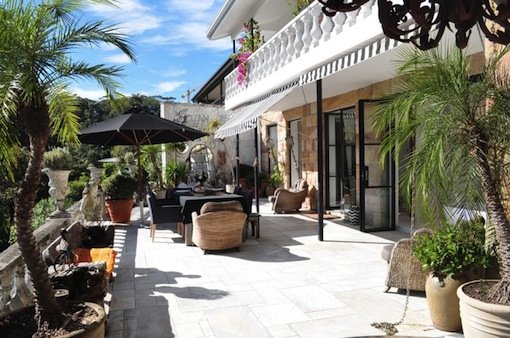 WIN!

We have prizes from our gift guide to give away!
A gorgeous gold-rimmed planter from Mr Sparrow
A skull cup from Lisa Pensabene and FOUND at Fremantle Arts Centre
An Atlas 39 print from Inaluxe
Three share boards from Salt&Pepper

To enter, all you have to do is tell us what looks and trends in interior design you are loving right now.
To do this, you can leave a comment below (please make sure to include your email address so I can contact you!) or you can send me a private email to
[email protected]
(perhaps if your taste leans more towards the odd or disturbing, like you would secretly love nothing more than for every room in your house to be painted in P
antone's 2014 Colour of the Year
. But I won't judge). Please put Christmas Giveaway in the subject line of your email. Think of this as your opportunity to tell me what kind of styles you would love to see more of on House Nerd!
Terms & Conditions
Competition open only to Australia residents.
Each person can enter only once, which is why you should also enter your mum.
Competition closes AWST midnight December 24th, 2013.
Winners drawn and contacted by email that week to supply their mailing address.
If in one week a winner has not responded, a winner will be redrawn.
Winners will be announced on the blog in January.
Good luck nerds – and Merry Christmas! Maya x