Posted Sunday, June 12, 2016 in:
Nerd Life
Obsessed With
Renovating our house in stages - saving up for each project as we go and doing it over the years - has not always been easy, but it has definitely made us really appreciate each new change to our house as we've ticked it off the list.
But when you feel like you are saving bit by bit for home projects, it can definitely be fun to dream bigger, and to imagine what you would do if money was not an issue.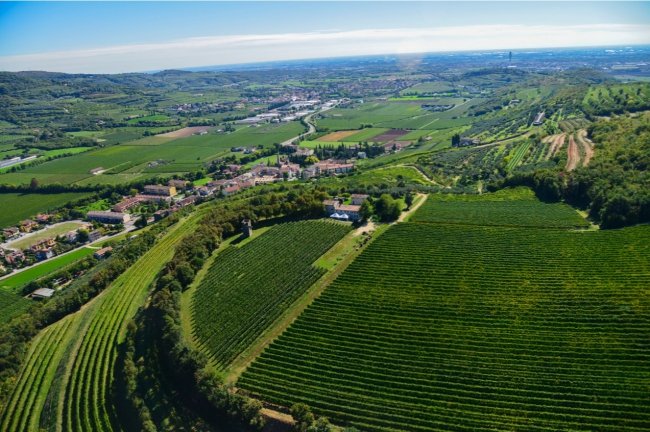 With the
Superdraw
coming up this Saturday, thoughts of winning a share of $22 million have been swirling around my head. If we were to win a prize in a Lotterywest Superdraw, I don't think we would hesitate to buy our dream house. Mr Nerd and I frequently buy Lotto tickets, especially when a bigger draw is up. It's a bit of fun. For me it's like having a party; part of the fun is in the anticipation; the thinking about it and planning - what you'd do if you won. Even when I don't win something, it's nice knowing that my money goes back into the community and to some of my favourite charities and community organisations – a few include the Fremantle Arts Centre Press, the City of Cockburn, the Rotary Club of WA and the Dogs' Refuge Home in Shenton Park.
Back to dreaming bigger… when
Lotterywest
asked me if I'd like to share some of my Lotto dreams, I knew instantly they would all be very house-related! So today I'm sharing my favourite dreams – what we'd do if we scored in Lotto.
Buy A Renovator's Dream in East Fremantle


East Fremantle, in my opinion, is one of the loveliest suburbs in Perth. It has that yesteryear, friendly neighbourhood feel where people know each other, kids play on the leafy streets and old, beautiful, creaky houses give me that happy nostalgic childhood feel.


Location-wise, it's hard to beat – there are the cafes, shops and restaurants in the old Plympton Ward Precinct, you can walk to the Left Bank, the ocean and the river (where you can often spot dolphins!) and it's just minutes from the heart of Fremantle's cultural and arts precinct.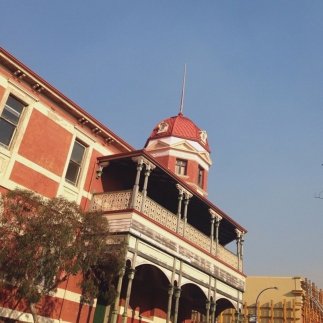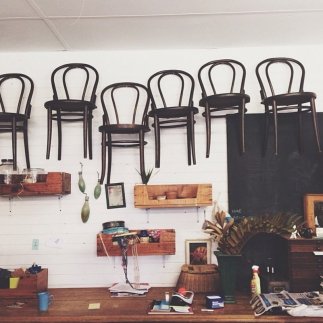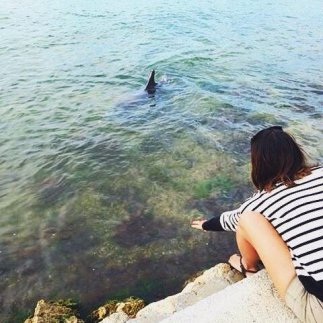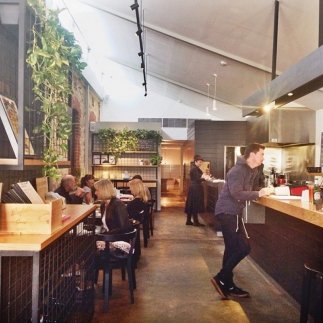 And on Friday eves, the playground on George Street is where it's at – parents grab a pizza from Giorgio's, a bottle of wine from Young George bottle shop across the road and meet their friends at the picnic tables to laugh, chat and have dinner while their screaming spawn slowly wear themselves out on the play equipment. What more could you want in a suburb?
Unfortunately, all this neighbourhood perfection does come at a pretty penny, and houses in East Fremantle – particularly in the highly desirable Plympton Ward Precinct – don't come cheaply, even when they need a ton of work. It doesn't mean a girl can't dream of getting her hands on a fixer-upper and making her a dream family home. (Even better, we wouldn't have to live in it while we renovated – awesome). Just look at
this house
below!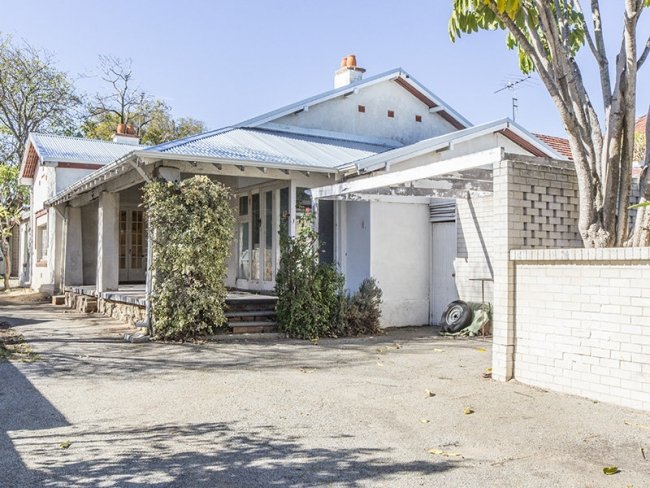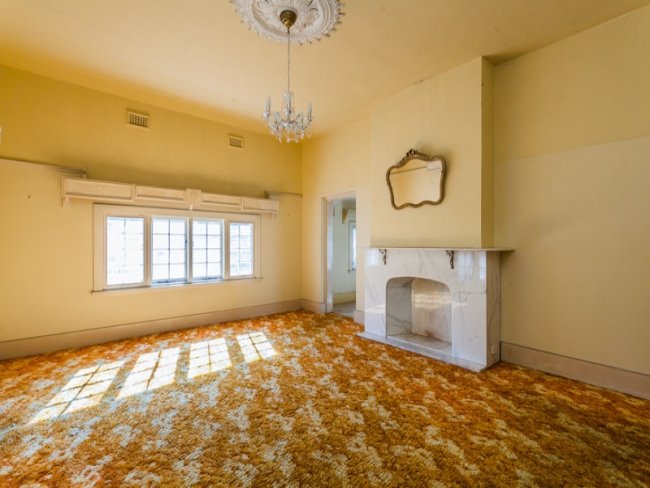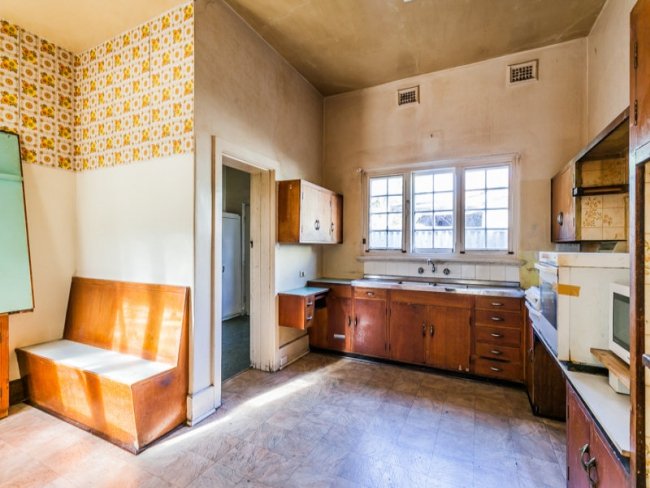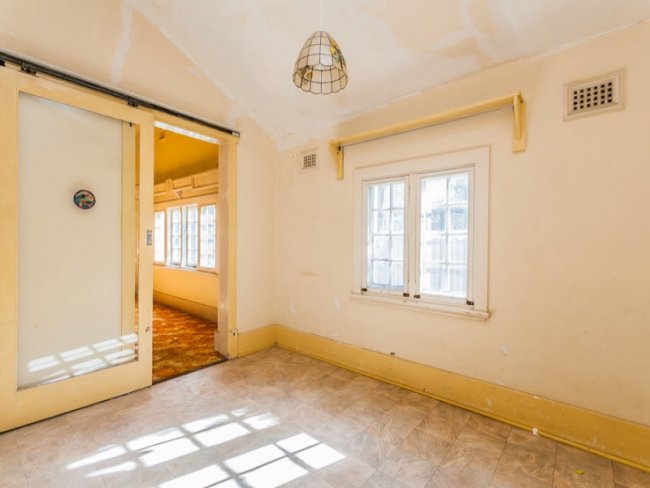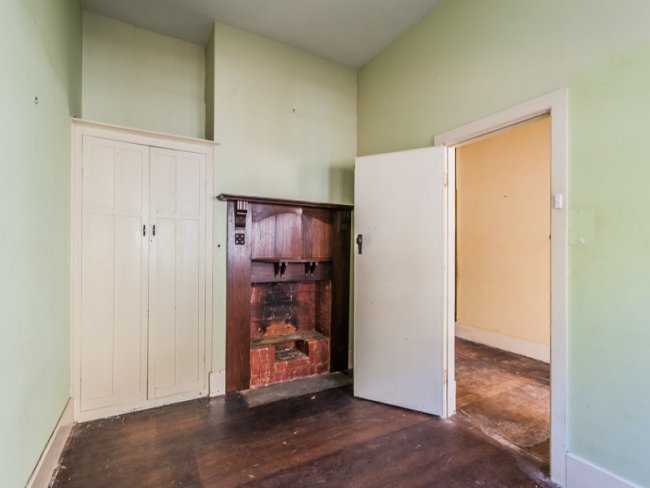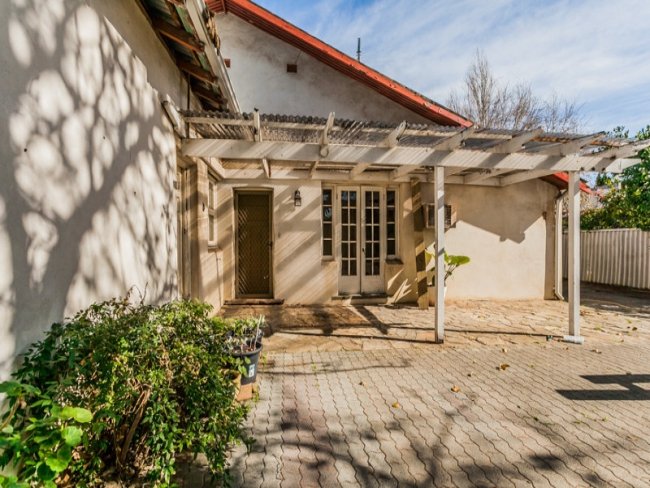 Picture her all pretty; the gardens all landscaped and beautiful and long lunches on the lawn (there is no lawn at present, but we'll put one in) with family and friends at Christmas time. Bliss.


Mr Nerd and I love to entertain at home, and we both have lots of relatives and friends overseas who would love to visit Australia and meet the new member to our family. So if we're talking 'dream houses' it would be nice to buy one that has the capacity for a nice guest bedroom.


Somewhere Nala Can Go Swimming Every Day


Nothing would make our water-loving Labrador cross happier. Ocean or river. Swamp. (But preferably the ocean or river).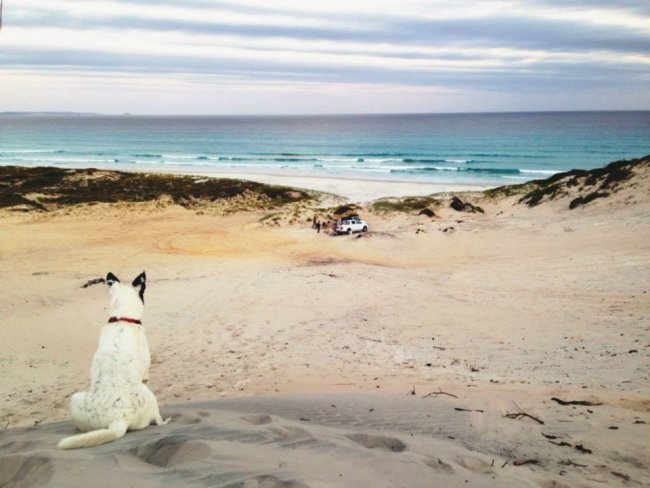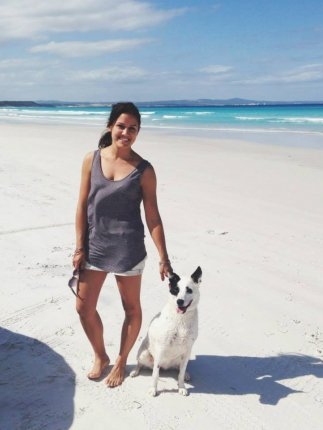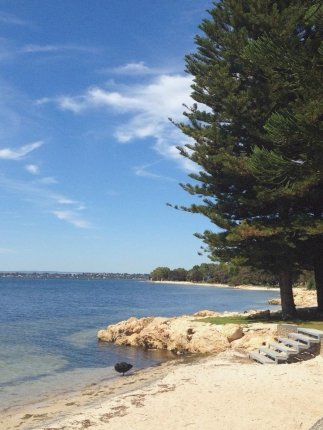 A Holiday House in the Country
So the Crap Shack is not the most glamorous house, I know, but we do love living here. Another
Lotto
daydream would be to keep living here (and spend a little finishing our renovations) and buy or build a holiday home in the country. Mr Nerd, Nala and I have always loved green, gorgeous places like Albany and Denmark.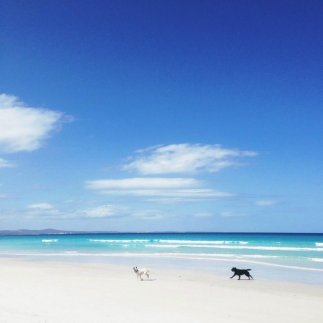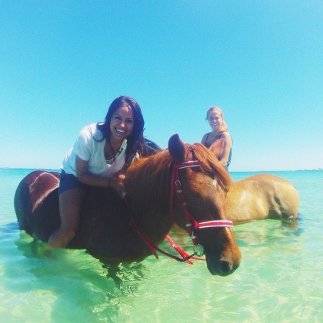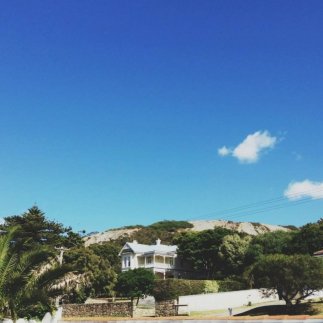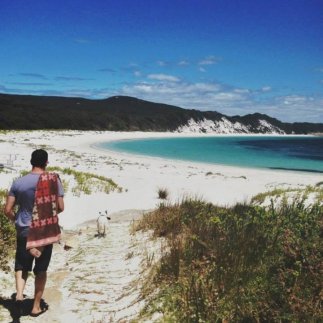 Or we'd buy a place somewhere much closer, like in the Swan Valley, Darlington or around Mundaring, so we could have short weekend or mid-week stays there, and make it a house with enough bedrooms so we could invite family and friends round to stay with us. Swan Valley wineries and cheese! Pictionary and Bananagrams and Balderdash nights with family and friends! Enough said.


A Warehouse Apartment in Fremantle


I have always been more of a night-time person. When I was in my early 20s I'd have weeks where every night I'd meet up with a friend for a cheapie dinner or drink somewhere, usually in the awesomely cheap Northbridge Chinatown precinct, and then I'd come home and write until late before going to bed.


Since I've had a baby and now stay at home most nights, I frequently find going out at nighttime a somewhat surreal experience. Why is it so dark? Shadows are scary! Why is that drunk man on the street so loud? What's that white shiny thing in the sky? The streetlights are hurting my eyes, etc.
Now that Little Nerd is nearly one, I would, however, be quite happy getting back in touch with my night owl side in a gorgeous warehouse home. I can't get enough of industrial warehouse-style homes. I love character houses and cottages but there is something about warehouses that makes me swoon.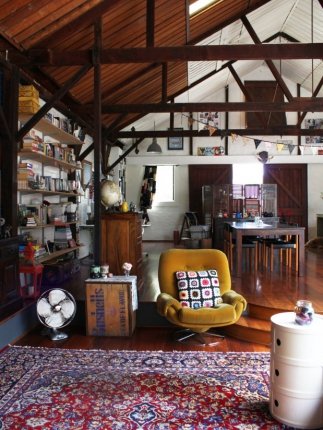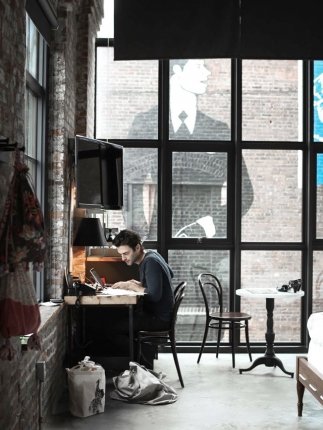 A warehouse apartment in Fremantle (North, South, East, Central, I am not picky) would tick many boxes on my dream house list – dinners and drinks with friends, mornings popping out for breakfast as a family, getting coffee at all the cafes around Freo, Bicton, Palmyra. And those perfect Perth weather, long, romantic walks along the Swan River with… my mum. (Mr Nerd hates walking).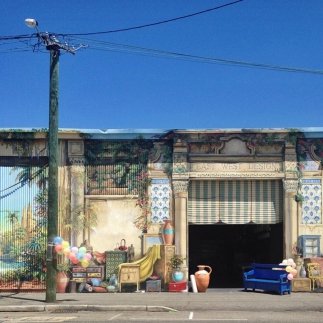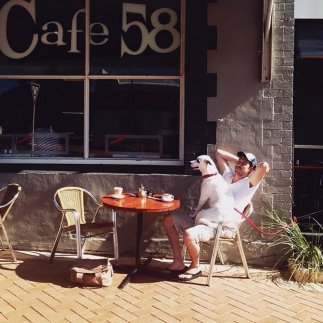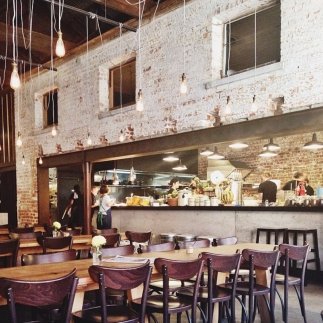 I'd Build Our (Little) Dream House


A lot of people talk about building or buying a mansion if they win
Lotto
. But I generally prefer smaller houses; and their more homey, intimate feel. Plus I'm too absent-minded to be rattling around a big house. When I lived at home with my parents (in a larger house) I was continually walking from one end of the house to the other to get something then getting there having completely blanked on what I was meant to get. First world problems, I tell you.
The other day Heather and I did a photoshoot at the second home of
Etica Studio
director Carla Karsakis. Oh my god. THIS house. I can't wait to share the full home tour with you guys. It is small, yes – just 70sqm, and that was Carla's aim behind the design, to show how successful a well-designed small home can be – but its clever design meant it felt expansive, and it was stylish, full of character and green and recycled elements. So inspiring. It was amazing – a beautiful warehouse-inspired home in a convenient inner-city location.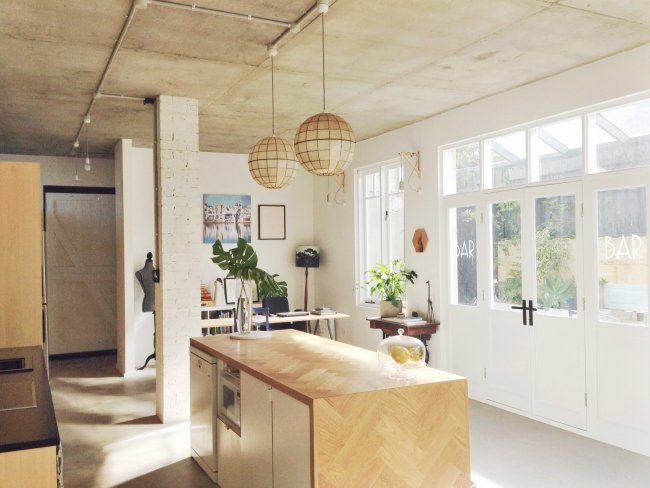 If we scored in a Superdraw, I'd be very open to the idea of building something like it – perhaps getting an inner-city block in a place close to Kings Park or some other gorgeous spot like along our coastline or Swan River.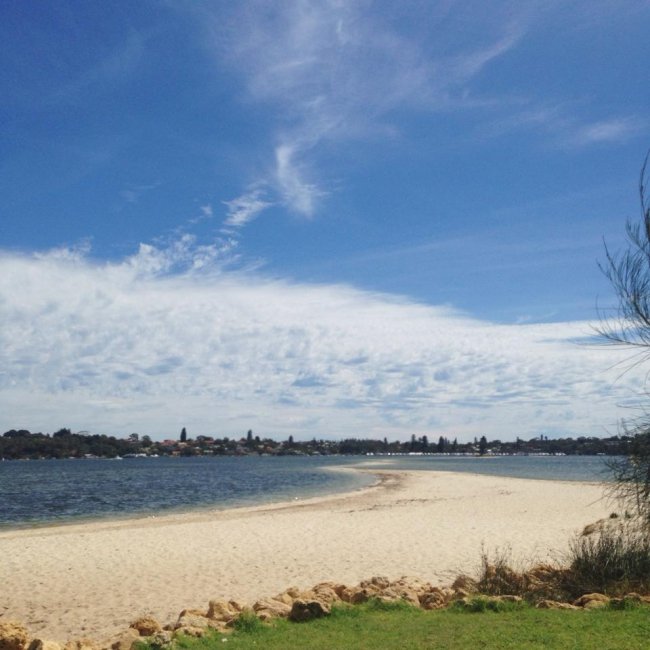 A Family Holiday in a Beautiful House in A Gorgeous Locale


If we are ever lucky enough to win a smaller prize, my pick would be a holiday for us and our families. Mr Nerd and I count ourselves lucky that our parents have become really good friends, so we always get to spend Christmas with both our families at the same time.


If we won a smaller prize we'd take everyone to Italy, where Mr Nerd and I spent our honeymoon. Specifically to one of our favourite places – it's called
Tenuta Delo
in Verona, and it's a beautiful B&B where we stayed in a gorgeous, cosy old farmhouse (a converted stable). Nearby is a beautiful stone tower from the 9th century AD (the lovely owners Ettore and Antonia are unbelievably casual about having a medieval tower on their property!) and from every spot on the property are the most gorgeous sweeping countryside views and heavenly walks and bike rides in every direction.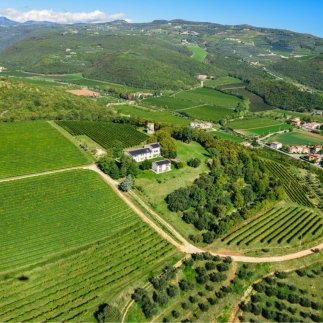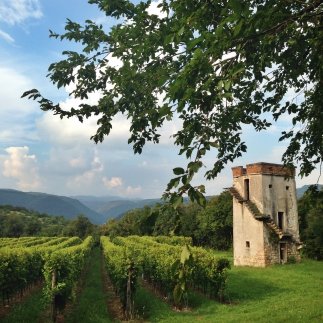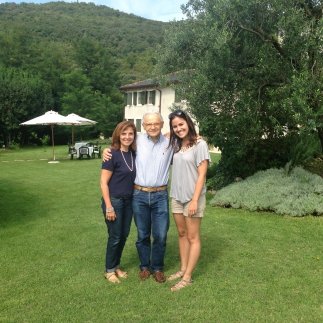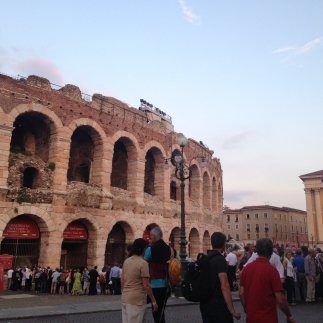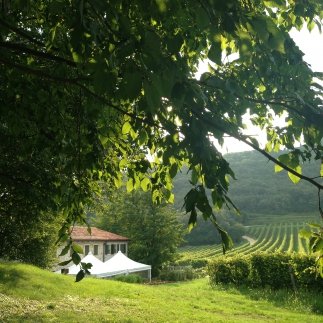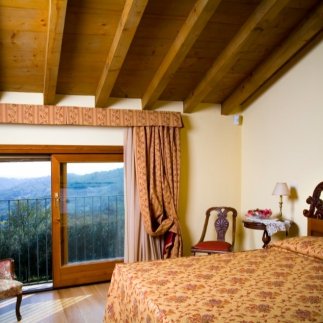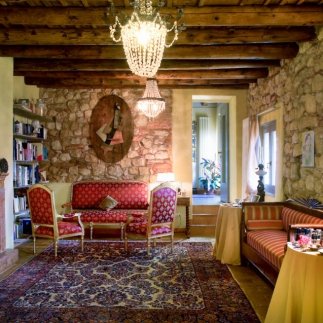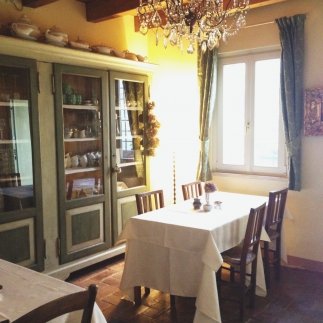 Verona is just heaven – wonderful wine, glorious food, lovely houses, beautiful friendly people, a relaxed lifestyle and a village feel. It is a magical place I would love to share with our family.
What would you make happen if you won a share in the Superdraw – or the Saturday Lotto? What would your dream house be? Where would it be? You can Click to Play online here. Maya x