Posted Sunday, September 28, 2014 in:
Obsessed With
When so much of what we buy and use in our homes is made by machine, I think it is really nice to have special pieces that have been made by hand. So when I come across some stunning images by a brand called Pampa, a gorgeous homewares range that sell handmade rugs and homewares that would look right at home in a LOT of Perth houses, I want to know more.
Pampa was founded by Argentinean photographer Victorian Aguierre and her Australian partner Carl Wilson. Based over east, they've just started selling their range in Perth, and it's really cool – these beautiful woven rugs and homewares accessories handmade by women in the most remote Argentinean communities.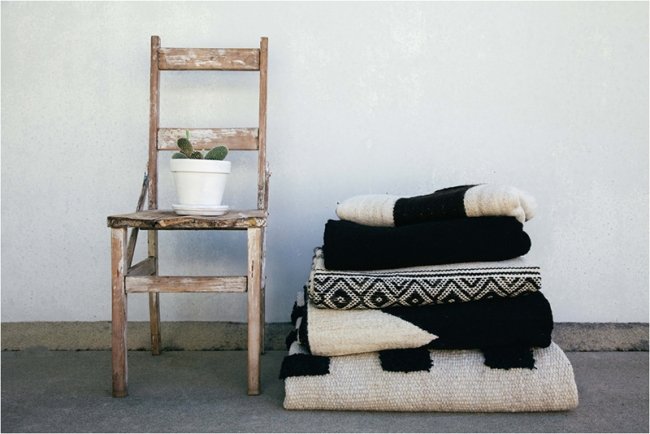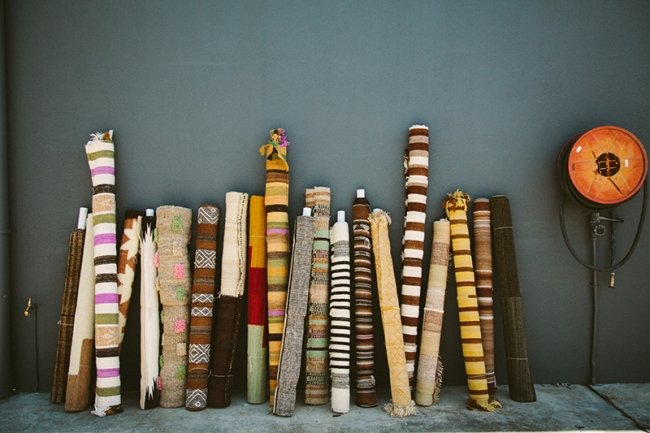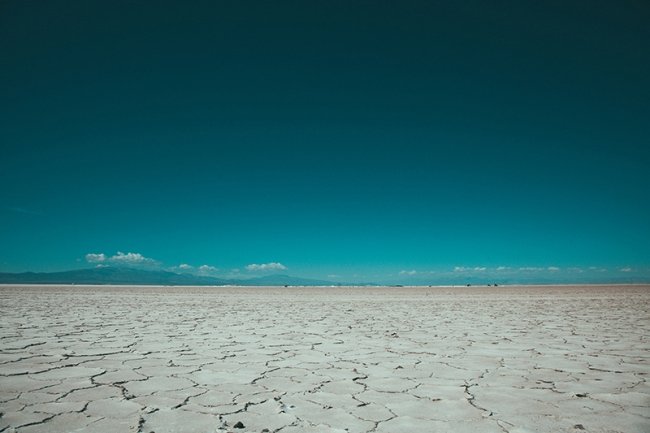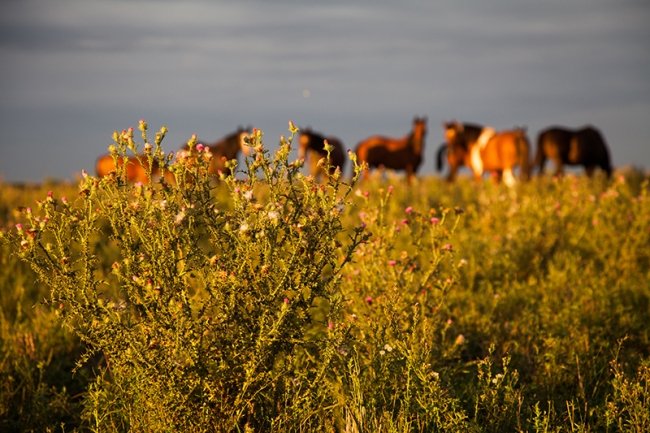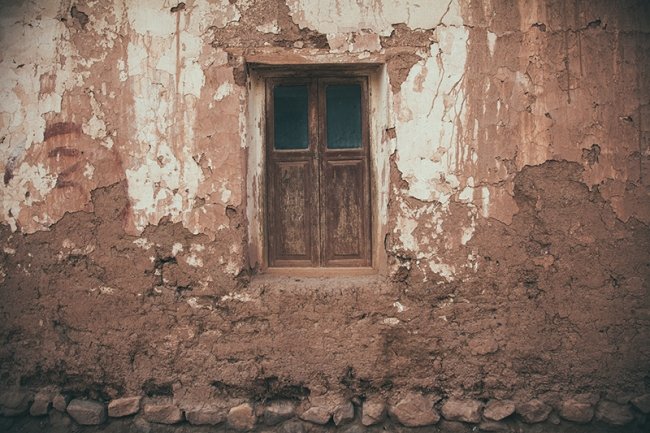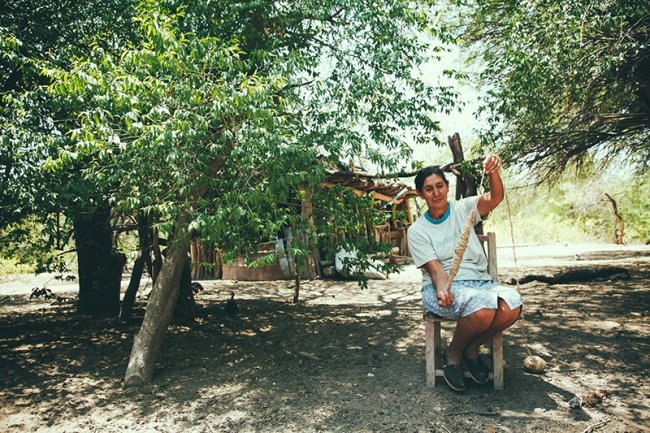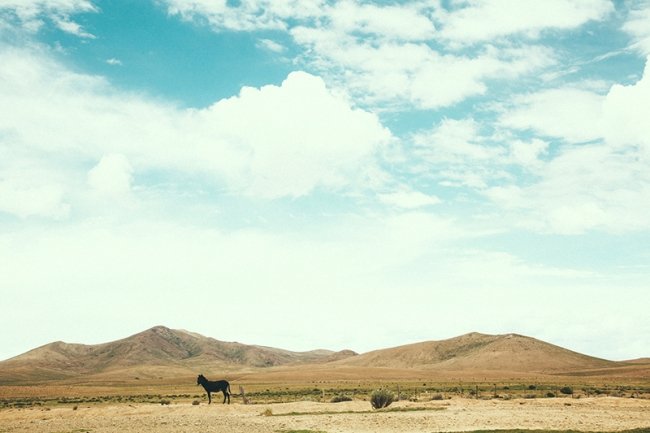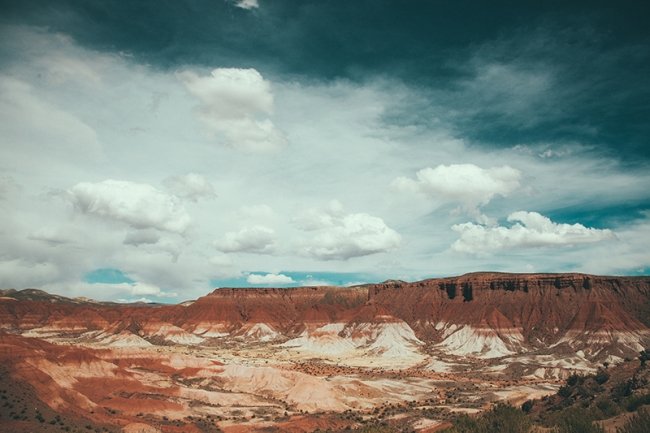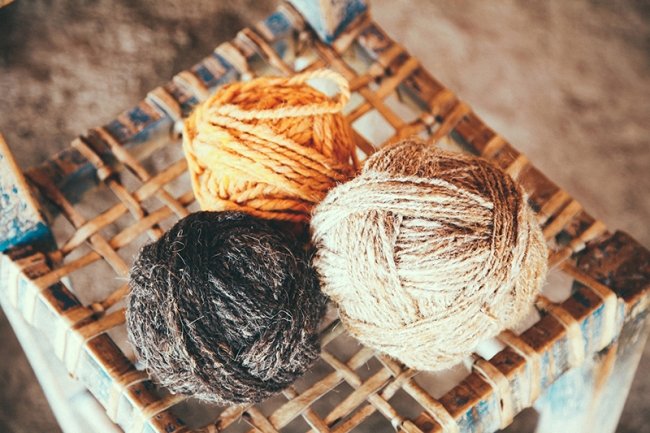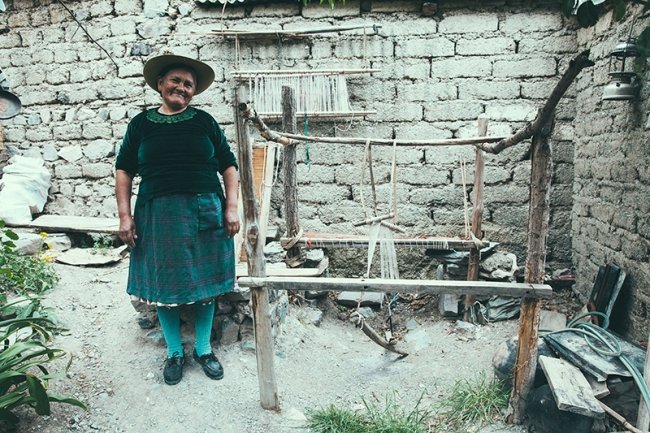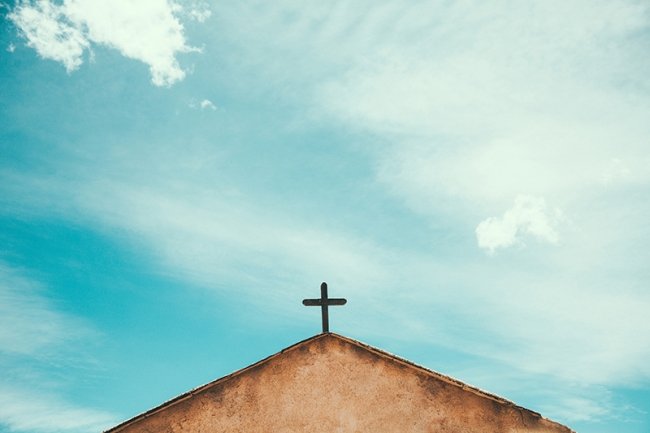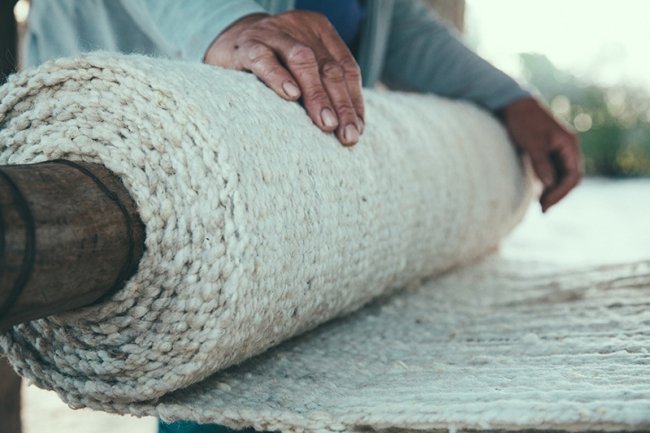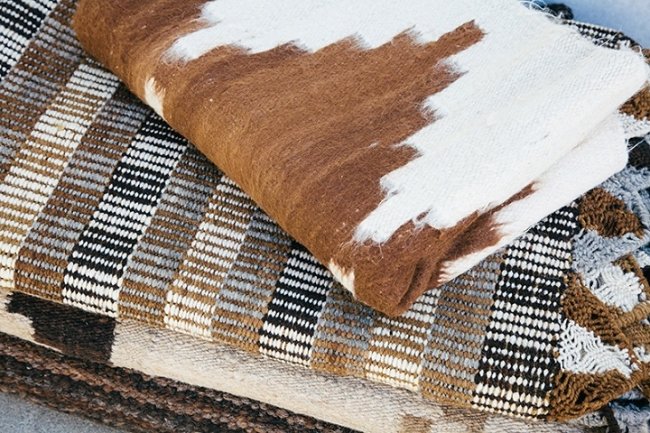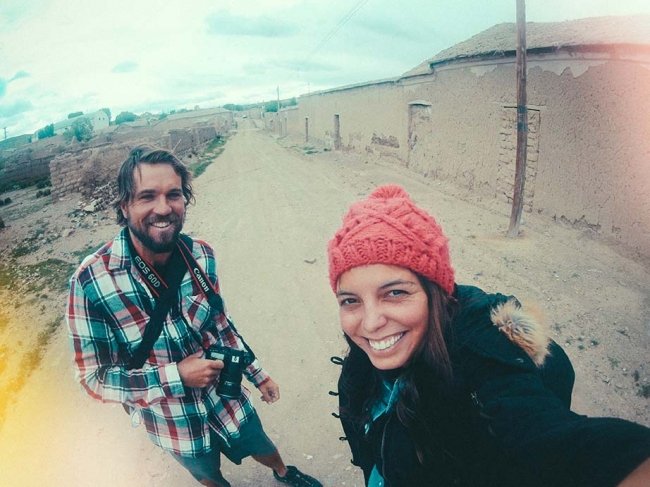 The name 'Pampa' came from Victoria's family's horse farm La Pampa, which sits in a province of Argentina. Its rough translation is 'the fertile earth' – so it was the perfect choice for a name for the natural, simple and earthy Pampa brand. Before she founded Pampa, Victoria did a degree in advertising and then studied photography in a creative space in Buenos Aires. After finishing her photography studies in New York, she travelled and worked for Adventures magazines as a photojournalist.

"I ended up where I am today falling in love with an Australian - and starting up Pampa, a dream come true!" she says. "Since then we have been living our own stories together, a mixture of interests with one same passion – exploring."
Carl seems an unlikely collaborator at first glance. He grew up in Brisbane and then moved to the Gold Coast where he worked as an air-conditioning technician. "Nothing to do with rugs or design, I know!" laughs Victoria. "But when you're in and out of people's homes and commercial spaces for 10 years every day, and have an interest what people do with their surroundings, you tend to pick up an eye for what aesthetically works."
Carl, also a keen photographer, has travelled extensively over the past 10 years and during these journeys has developed a deep appreciation for other cultures while nurturing his passion for photography. He and Victoria met in the Atacama Desert in Chile three years ago. Carl was finishing a one-year solo trip surfing and exploring Latin America, and Victoria was there on assignment, taking photos and writing an article for a travel magazine. "Since that day we have been together," she says. "We share the view and concept of enjoying nature as much as you possible can. The thirst of exploring constantly, the respect for genuine people and different cultures." (He and Vicky took all the gorgeous photos in this post, which people will soon be able to purchase through their site).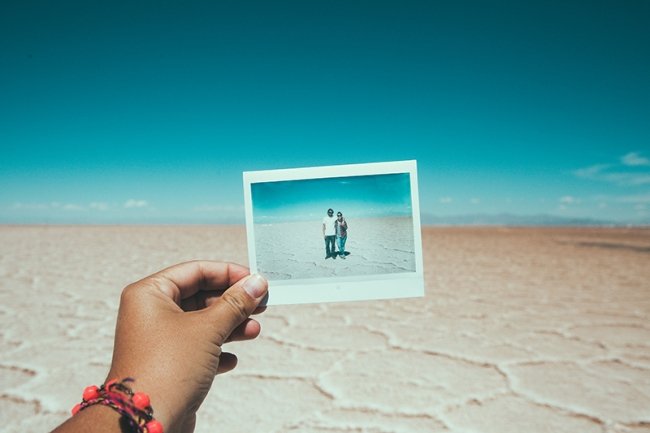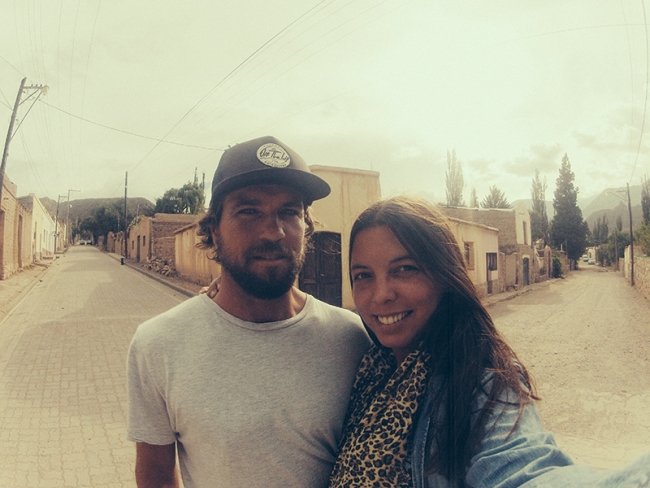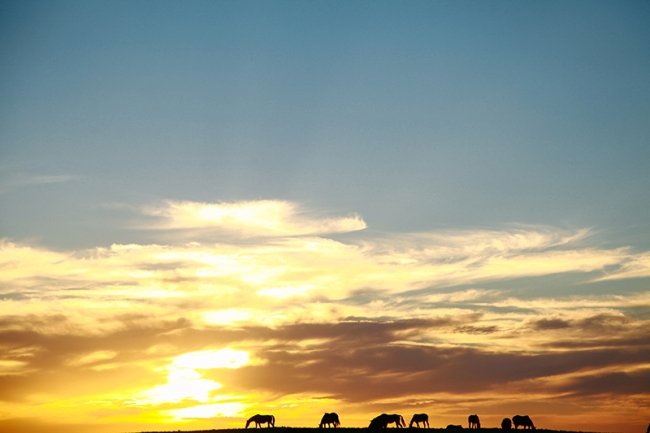 With the name Pampa coming from Vicky's family's horse farm, it is no surprise that Vicky is nuts about everything to do with horses. I like her all the more for this! It sounds silly, but I credit my teenage obsession with horses for getting me into journalism… and can pinpoint it to the day when I received a cheque for $300 from the editor of a horse magazine for two stories I'd written. I was 15, and couldn't believe my luck, that someone would pay me what seemed like so much to write something I'd actually enjoyed). Vicky gets this. "I talk to my horses," she admits. "They understand… crazy hey, but true! My connection with horses comes from my grandparents' farm. We bred horses there, so I've ridden since I was a baby. When I finished school I felt I had to do something with my passion for horses, so I became a photographer. I try to capture the essential natural beauty, their ways being who they are, their personalities; their eyes."
I ask Victoria whether her love of horses has any bearing on her new business and she immediately says yes.

"I have come to think that Pampa started years and years ago, when I was a child on the farm, La Pampa. I remember I used to ride horses all day, inventing tales and games with my brothers, sister and cousins. The most common one was that we were all aboriginals from the Pampas and we used to paint our horses with mud, as well as our own faces. We rode barefoot without saddles as fast as we could, then we would hide from the Spanish."
So politics is another factor that influences the creation of Pampa. I figured as much when I heard Carl and Victoria talking about the ethical production side of their business, but it is interesting to hear that it has such a grassroots grounding in how Victoria grew up. The 'aboriginals' she mentions are the indigenous Argentinian populations. "Since I was a kid, the native community was a topic that always caught my attention," she says. "I was always reading those books that seem boring for most young children, about Argentinian history and aboriginal communities."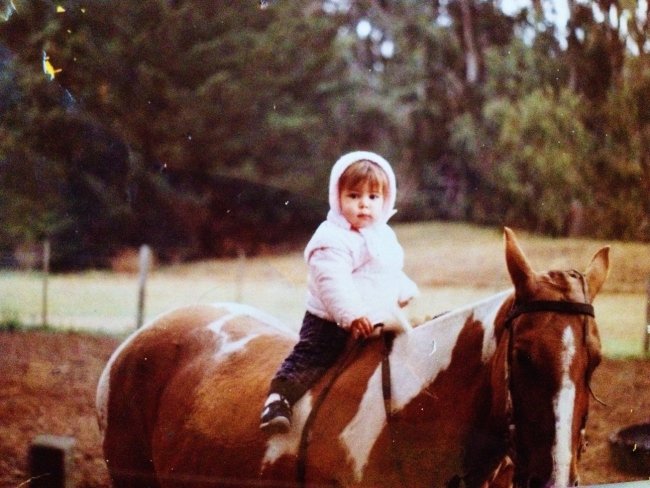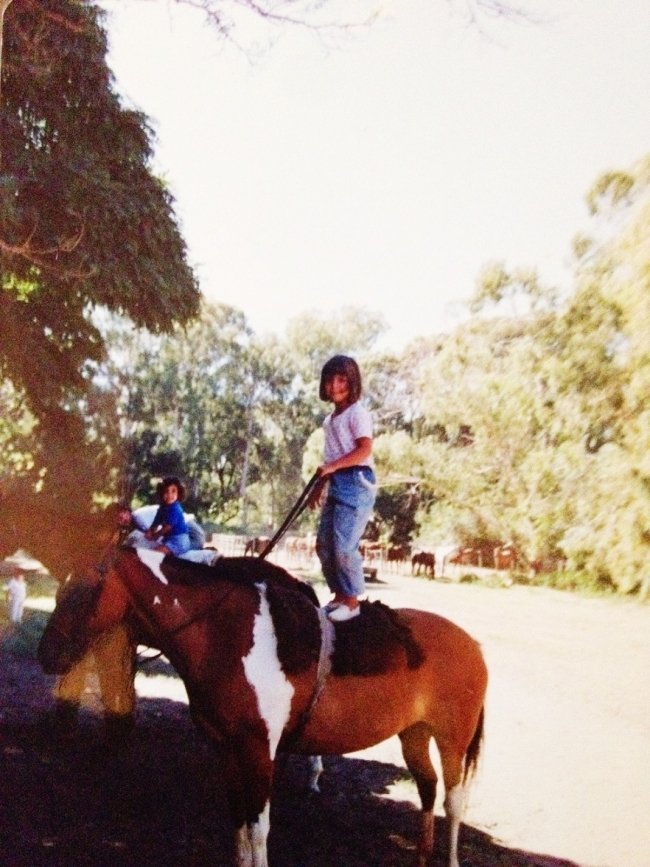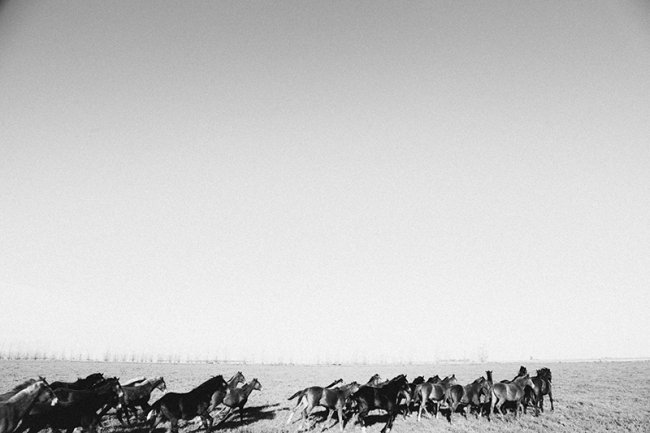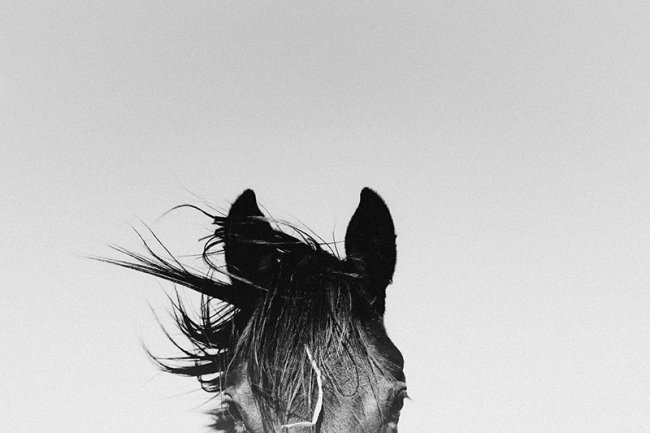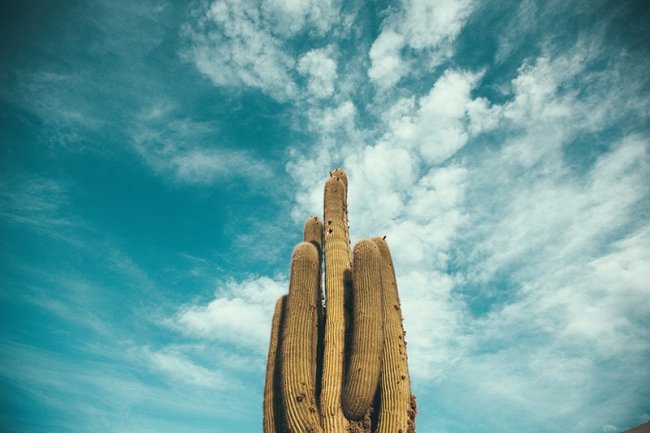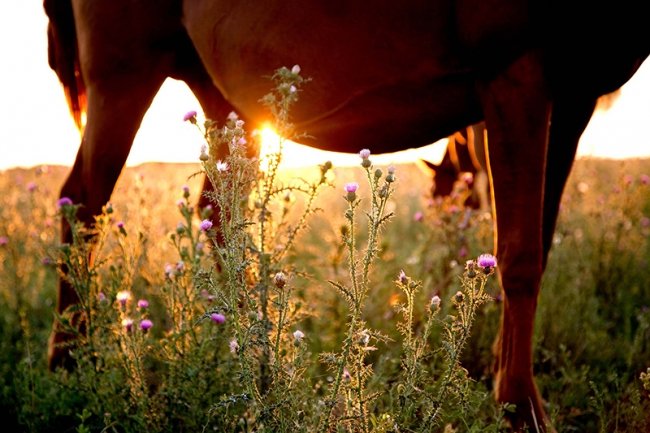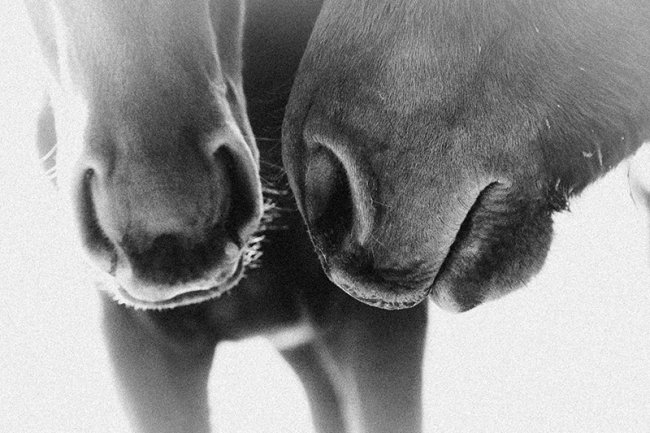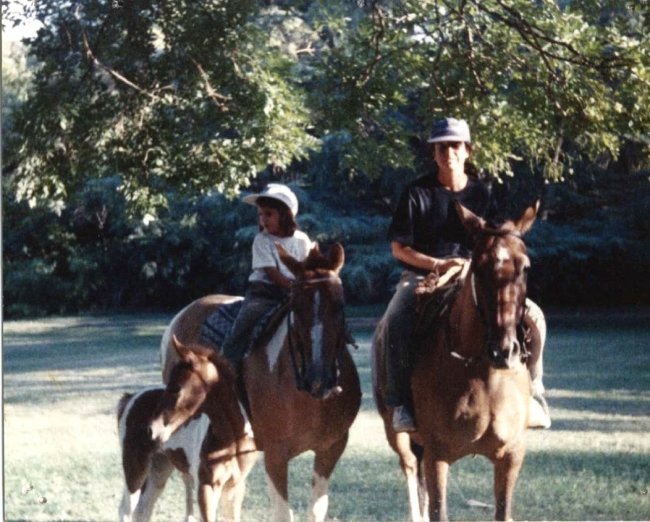 I have lots of questions about the fair trade and ethical production philosophy of the business and Carl and Victoria are keen to talk about it. They tell me that each rug they procure and sell is 100% handmade and unique. These woven artworks are produced in native rural communities in Argentina and other parts of South America with hand-spun sheep and llama wool on hand looms. The weaving process can take more than six weeks, so the couple are convinced there must be recognition of this very real labour by a very real artist, in both their purchase and the end-buyer's purchase. "That's the way we work with our artists, so you know your rug is not only improving your home, but improving theirs as well," says Victoria.
After almost a year of research she and Carl finally had the opportunity to meet the rug makers through a group of volunteers from her family's church.

"These rugs were being woven hundreds and hundreds years ago by mothers for their children when they left the house. They were used as bed coverings. These rugs are still given to the children when they finally leave the family house; they are sacred offerings that will protect them throughout their lives."

The rug makers are generally women, and Carl and Vicky believe the artists have a profound connection to their labour – a connection that you don't always see in highly developed Western countries. "They have that simple beauty of being who they are - and they don't want to become anything else, they are proud of their own traditions," says Victoria. "They live simply and wisely. It is a world of older times, filled with identity and truth."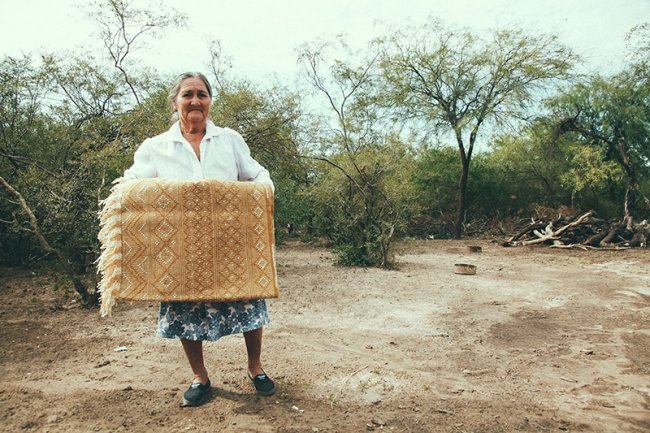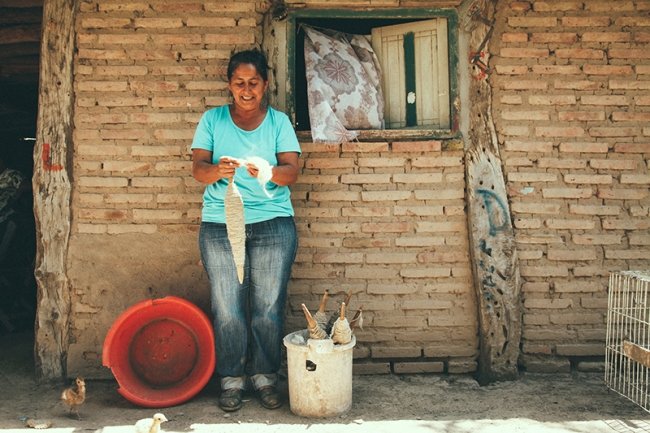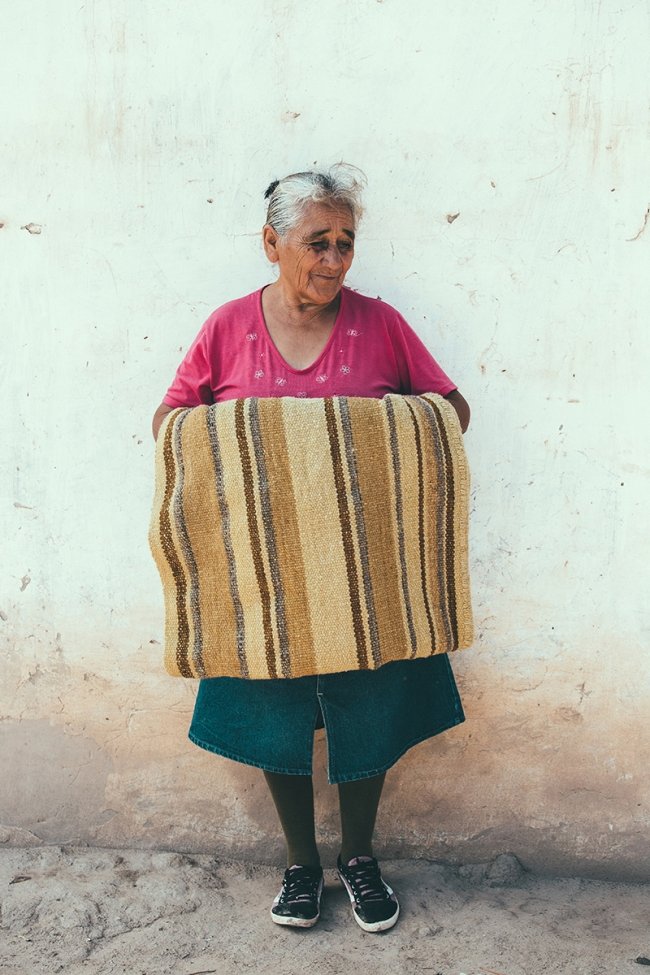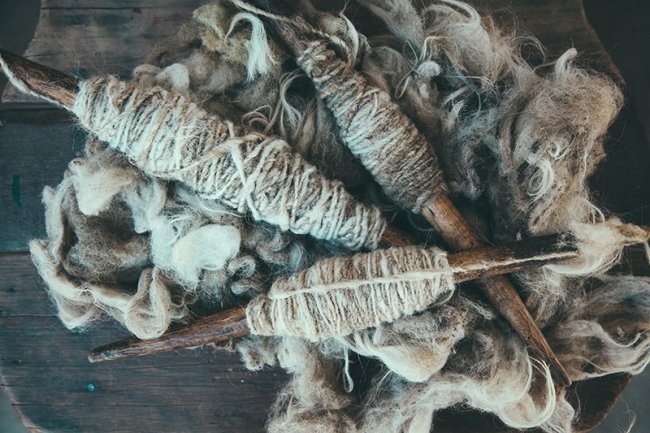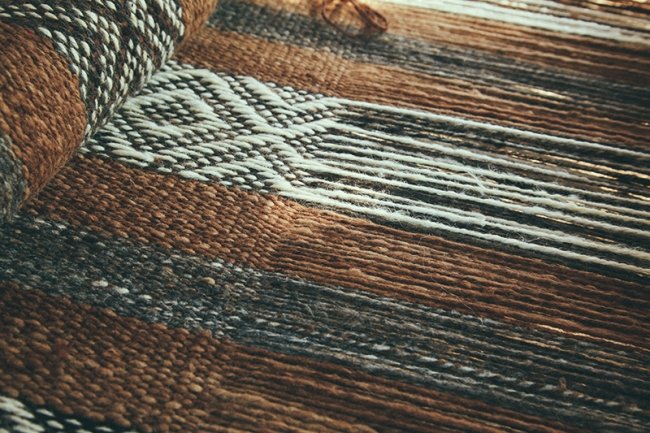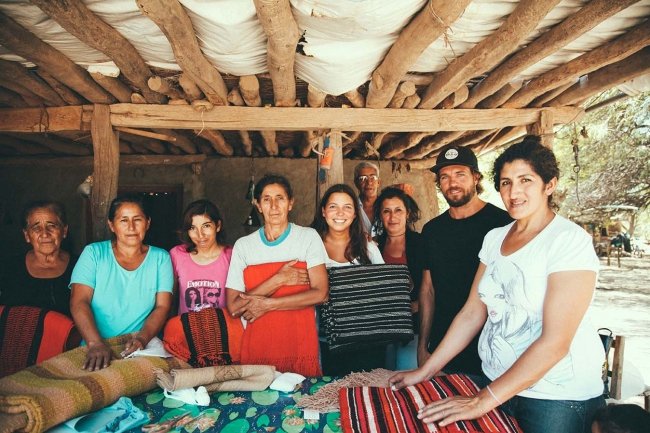 The rug makers keep their own sheep on their land, hand spinning the wool and dyeing the wool using local plants, or things like tea. Weaving the piece on the loom is the final step.
"Pampa is always based on the fact that we want to explore and preserve and empower," says Vicky. "At the moment we are doing it through two products: woven art rugs and our photography."
About the Homewares
Pampa started off with rugs as its main product and they now have four rug collections: Monte, Puna, Andes and Vintage Awayos. Every single rug and tapestry is a one-of-a-kind artwork that the Pampa owners consider living proof of tradition, heritage and ancient knowledge. The rug making techniques have been passed down from generation to generation, becoming family traditions. The rugs in the Monte and Puna collections are very difficult to come by in Australia, and Carl and Victoria say they haven't seen any of these pieces here (outside of the Pampa line).
The other major product sold by Pampa is prints from Victoria and Carl's stunning photography collections, and this year Pampa also introduced another range called 'The Little Things.' This range includes a delicious assortment of handmade goodies Victoria and Carl simply couldn't leave behind while sourcing Pampa rugs, including hand-woven dolls, worry dolls (I loved worry dolls when I was a kid!) llamas, pompoms, and cacti, amongst other small items. The same artists that weave the rugs make most of these 'Little Things.' (And you can WIN a set of llamas from the Little Things collection, just see below).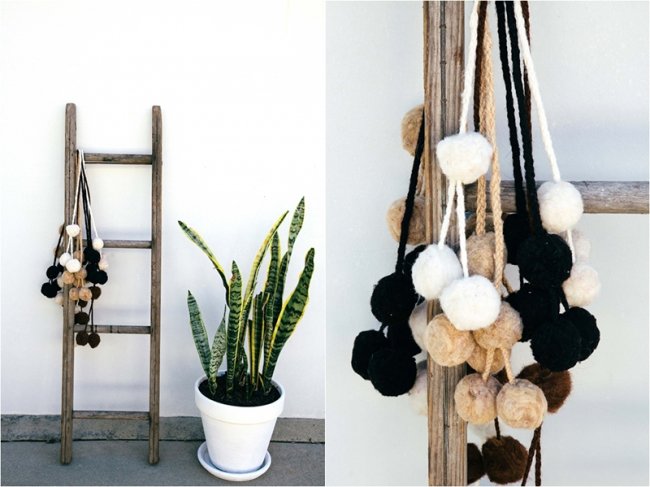 What sort of homes do the Pampa pieces suit?
Victoria and Carl suggest that most of their pieces suit homes of a rustic or industrial style. However the broad range of colours and designs mean that the rugs could also work in more modern and elegant homes as well. Being natural pieces, they add a certain warmth to a room you simply cannot match with a synthetic rug.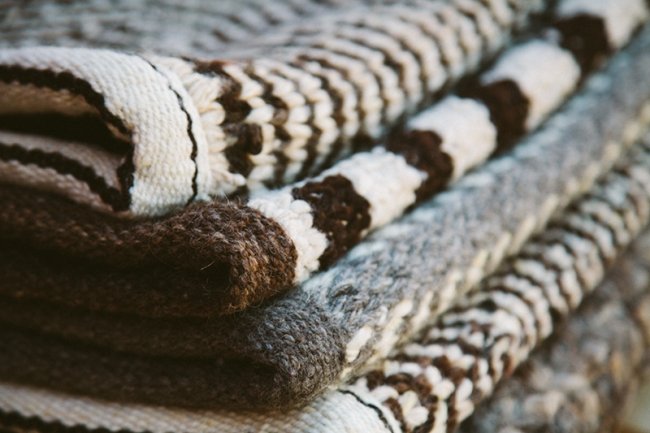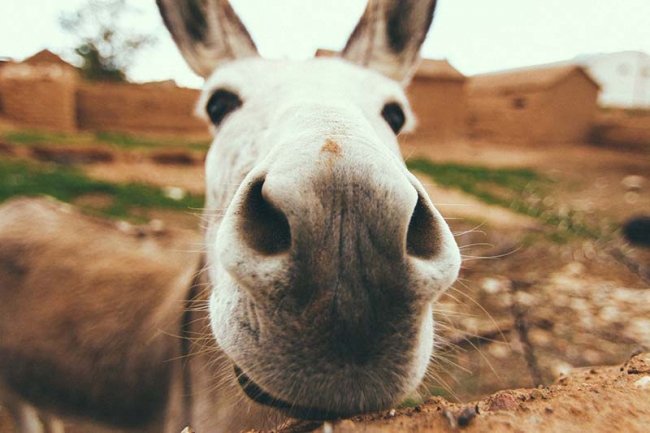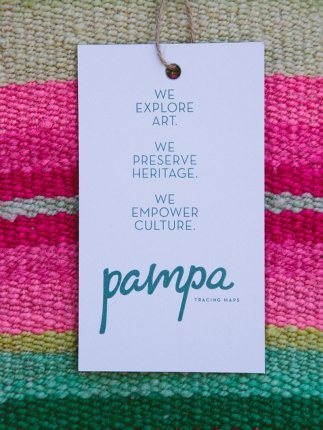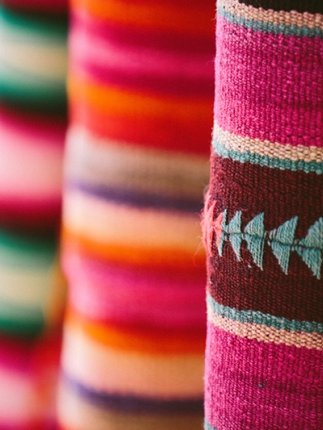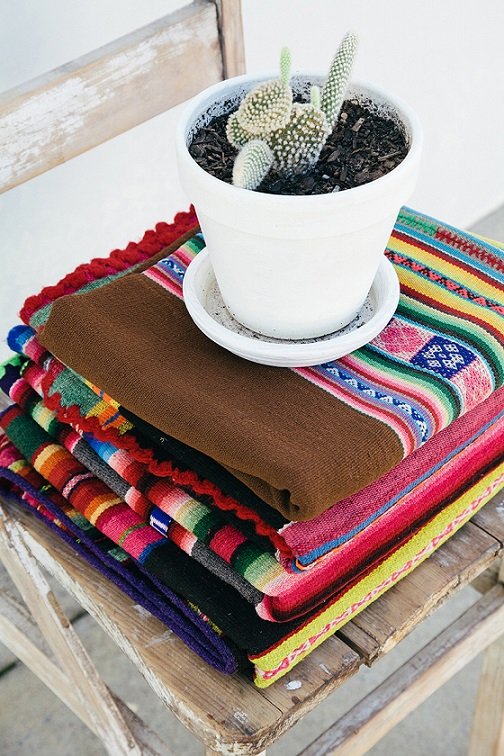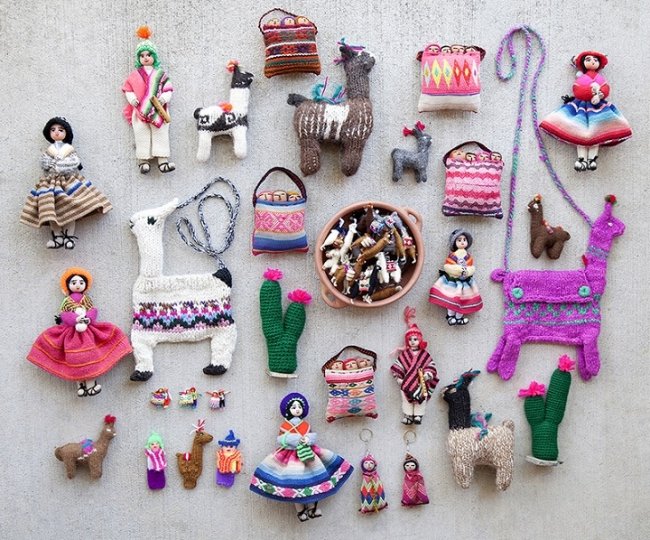 Where can we get them?
Pampa homewares have been quickly identified by the Australian market as highly desirable items for the home (and have already been featured in magazines including Frankie, Yen and Real Living!) Right now the rugs are available from:
Koskela (Sydney)
Willow & The Bowerbird (Perth)
Wanderlust Store (Perth)
Roma Gift & Gourmet (Perth)
The Small Stall (Gold Coast)
AP Design (Brisbane)
Vic and Bert (Lorne, Vic)
The search is also on for stockists and interior designers around Australia and New Zealand.
What's next for Pampa?
"For now we are just taking it step by step, but in the future we would like to see Pampa in a position where we can give much more back to the communities from whom we purchase our pieces," says Victoria. "The more we buy, the more pieces they have to make, which means more money they can put toward creating better living conditions for themselves, and they are also keeping their art alive at the same time."
WIN! A TRIO OF PAMPA LLAMAS


We are giving one House Nerd a little Pampa love for their own home - this beautiful handmade set of llamas from their range THE LITTLE THINGS. They have to leave my house ASAP, as Nala has been eyeing these little guys off already and they are definitely something you want to keep out of reach of tooth. They would be gorgeous displayed in a bookcase in a beautifully Emily Henderson-esque-styled living room, really cute in a kid's room, or lined up on top of your TV staring at you.
To enter all you have to do is leave a comment on this story.
You can also get up to BONUS entries into the draw by following Pampa on Facebook or Instagram on the links below! Just let me know if you've done so.
Pampa – Facebook
Pampa – Instagram @wearepampa
Winner drawn October 15. Maya x