Posted Monday, October 21, 2013 in:
Obsessed With
Love checking out home opens on the weekend just for fun? This gorgeous award-winning home in Bicton is opening its doors this weekend and each weekend until early October if any of you feel like having a sticky beak and getting your house nerd on!
I first visited this house to write about it for the paper last year and while you all know I prefer old homes to modern new ones, I really liked this one. It's elegant and upmarket but still has a relaxing, kick off your shoes kind of atmosphere. Although I don't know if I would put my feet on those white leather couches. At least not when Mr Nerd is looking.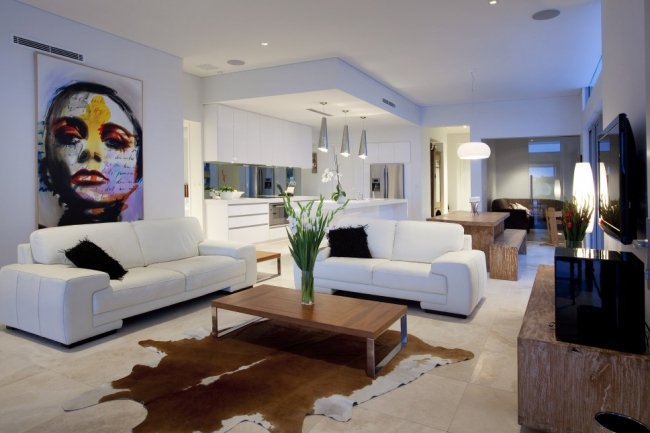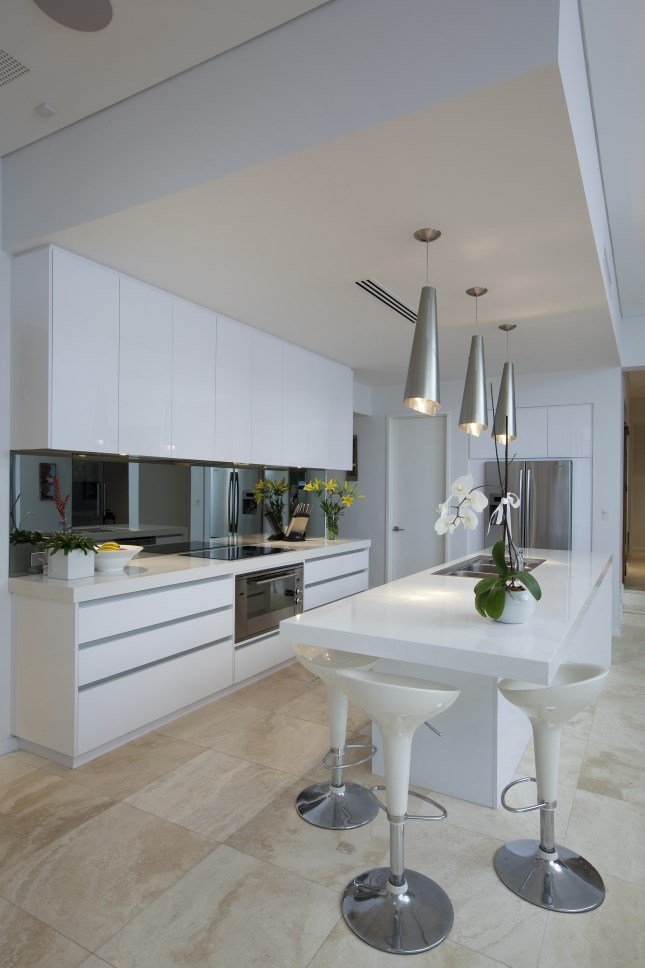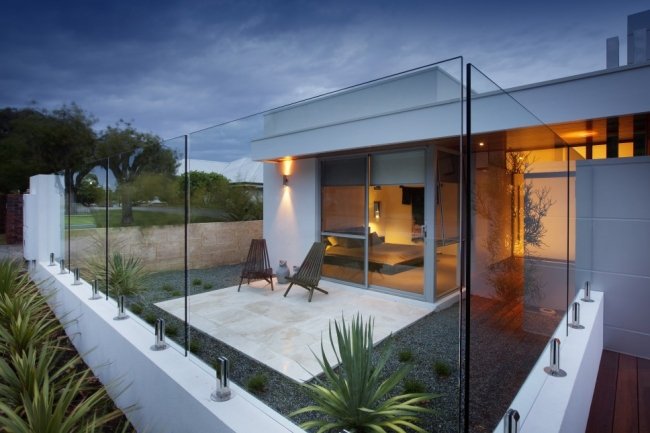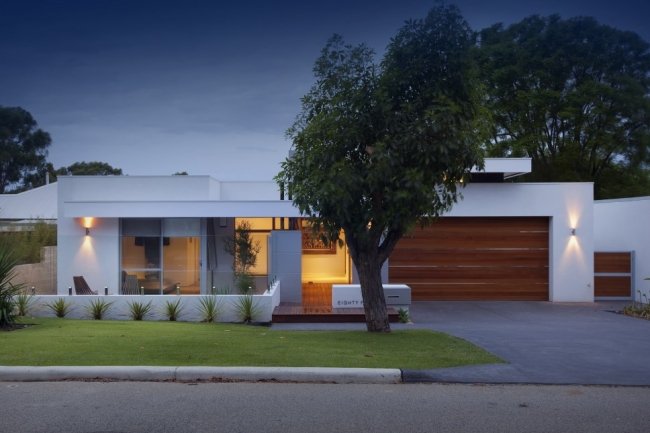 The house is owned by Paul and Jacqui Gill, who live with their two young daughters. The Gills asked Rob Maughan, the owner and director of Maughan Building Company, to design their house for their 810sqm block. "We wanted the house to feel very contemporary, a little bit retro, with neat lines," Jacqui tells me .
Once it was completed, the house quickly took out a swag of titles, and was announced as the winner of 2012 Housing Industry Association Custom Built $625,000 to $800,000 category, a HIA finalist for the 2012 Perth Custom Built Home of the Year and a HIA finalist for the 2012 Peter Overman Award for Perth Innovation in Housing Project of the Year.
It's no wonder the house impressed so many judges – it is pretty cutting-edge for little ol' Perth! One of the special features of the design is the house's completely flat, commercial-grade roof that allows for a massive 350sqm of roof area to be harvested for solar panels. "This is how a lot of homes are going to be built for the future," says Rob.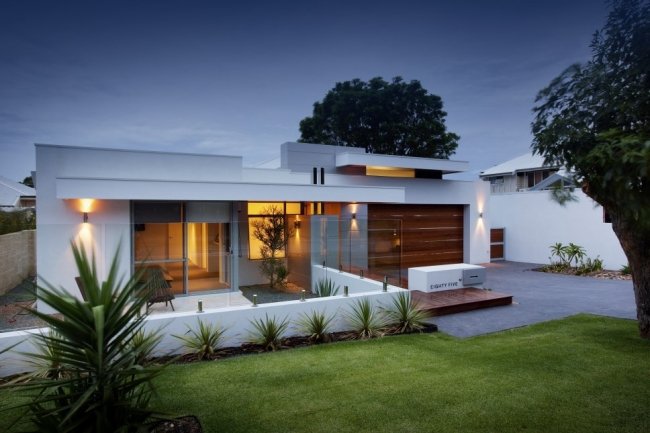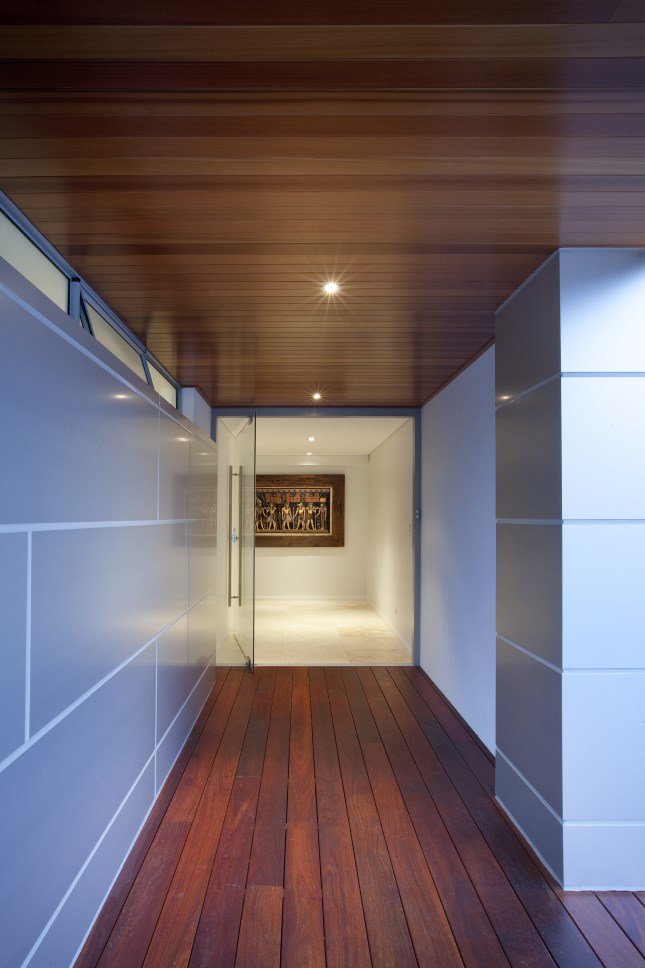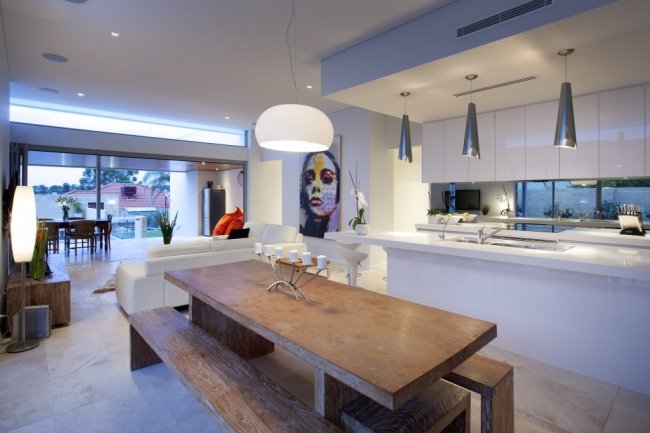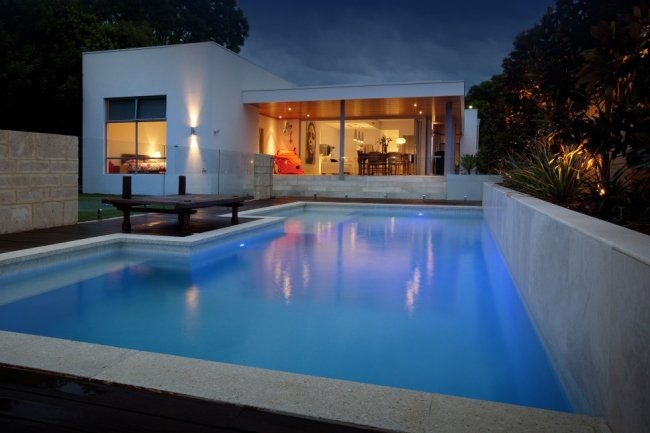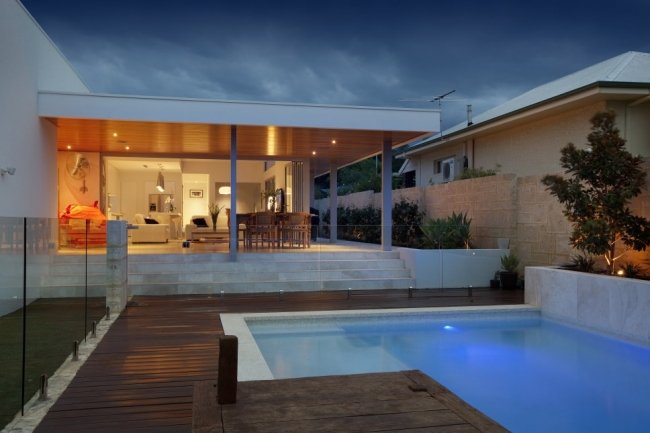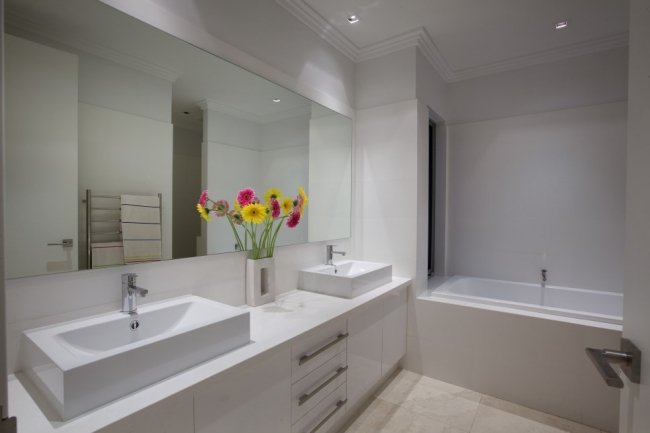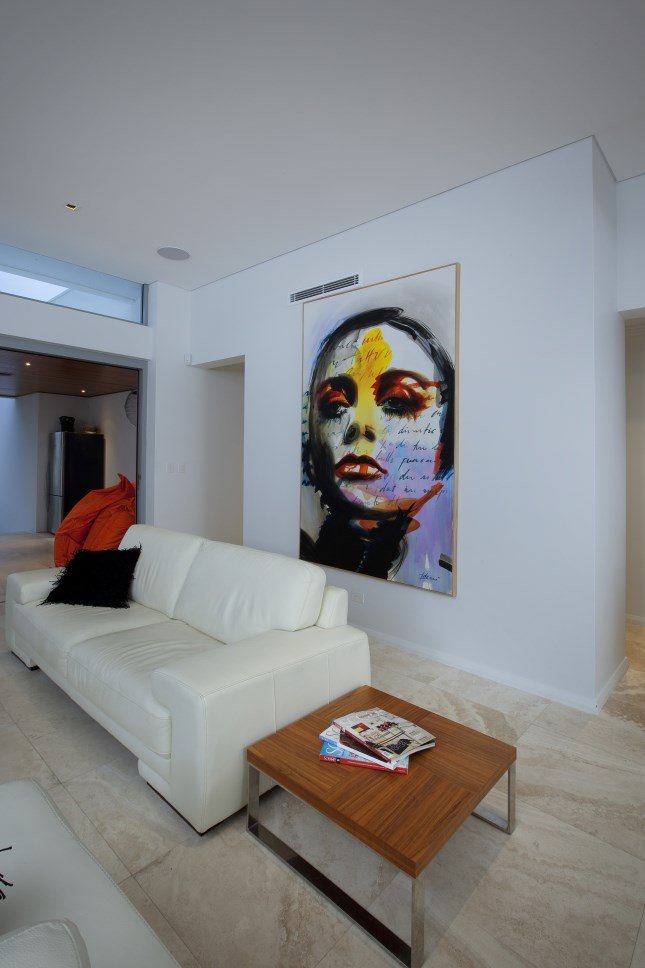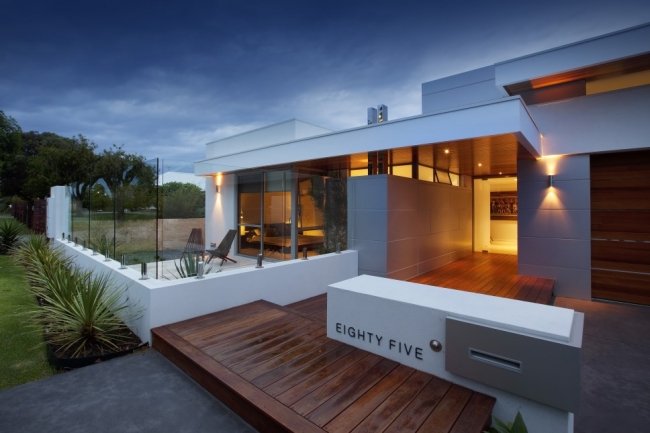 The house is at 85 Birdwood Circus, Bicton and open Saturday and Sunday between noon and 5pm until early October to showcase Rob's work. He welcomes you all to go and say hello! For more information visit Maughan Building Company or visit Maughan Building Company on Facebook. The house is also open by appointment through Rob on 0417 947 610.