Posted Thursday, January 7, 2016 in:
Home Envy
Obsessed With
Before & After
There has always been something so compelling to me about a beautiful old house that has fallen into ruin. Are you the same? I think a ruined old house has something romantic about it; it sparks the imagination as you envision what it could look like with some love and what secrets might lay beyond its walls.
Way back in November 2008, when I was just a wee house nerd with black flared pants from Roads and eyebrows that didn't match, one of my newspaper editors sent me an email asking if I could write some stories on Le Fanu. I knew instantly what house she was talking about and just about kissed my computer in excitement at the thought of finally getting to stickybeak inside.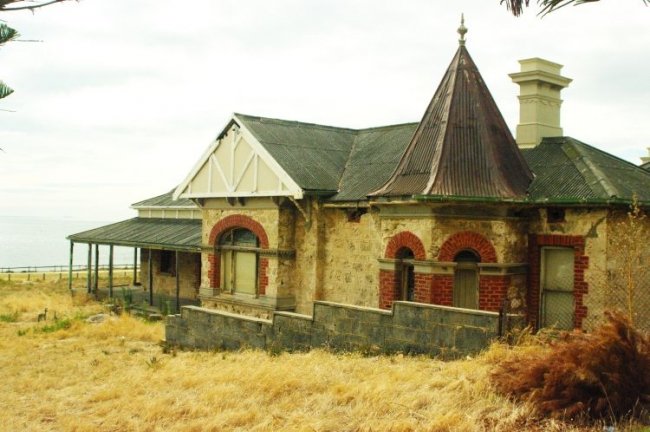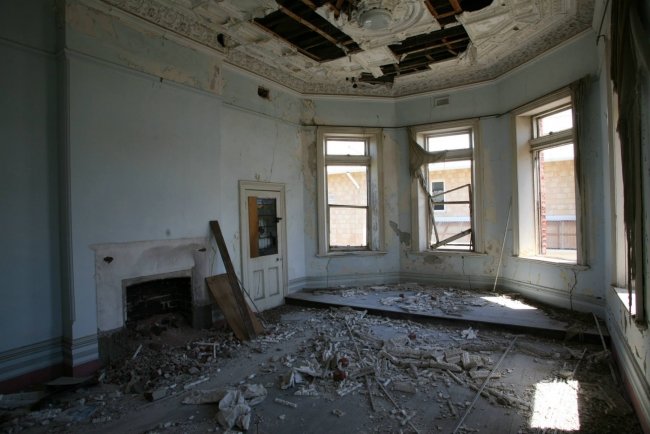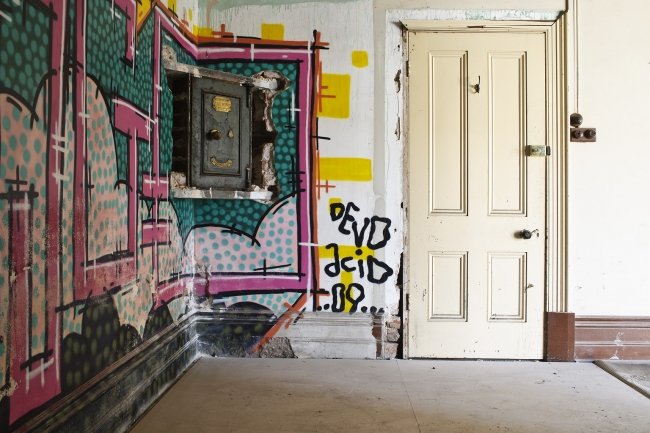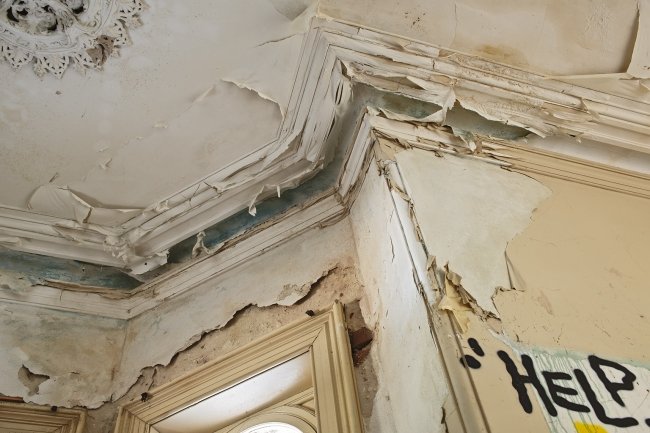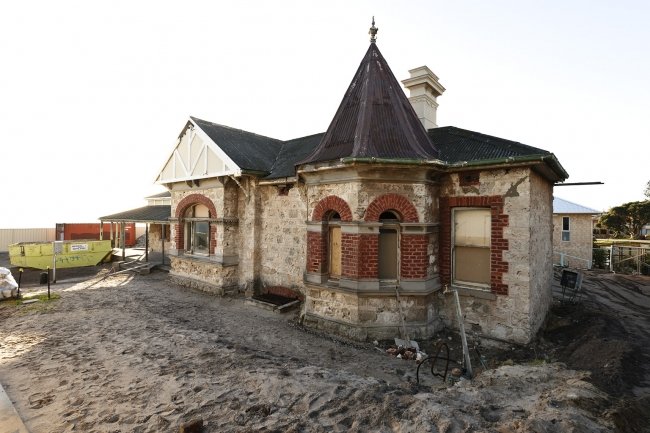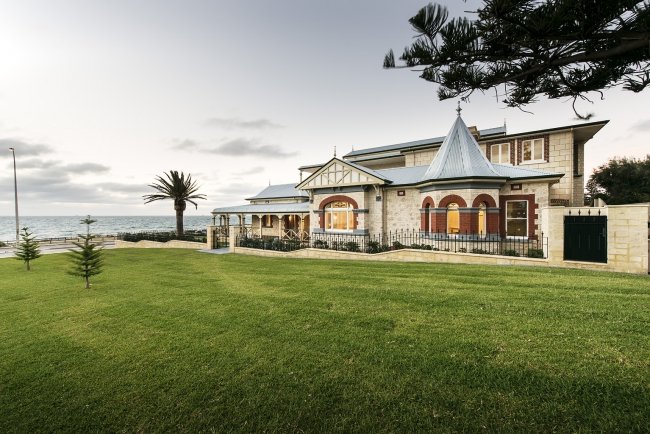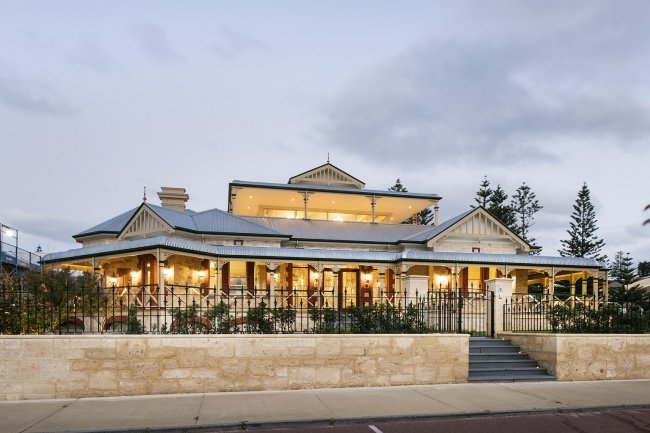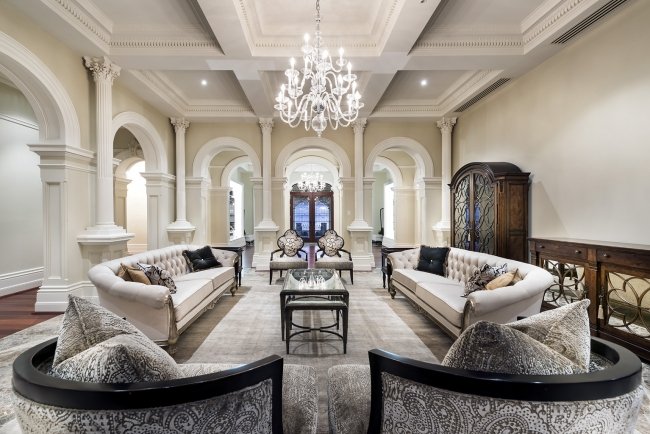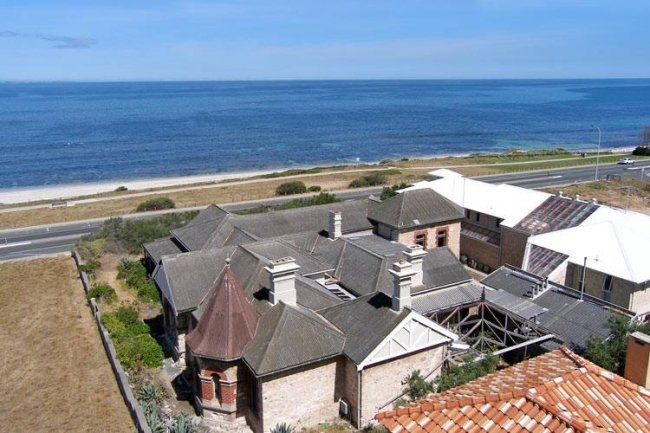 I had driven past this house for years and if you live in Perth, you probably have too. On a valuable seaside block on the corner of Marine Parade and Salvado Street in ritzy Cottesloe, Le Fanu has become a Perth icon since it was built in 1893; with its conical tower, gables, ornate chimneys and tall windows pulling admiring glances. One of the first houses in Cottesloe (along with nearby Tukurua and my personal favourite, Belvedere), Le Fanu was originally built as a grand beachside home for the wealthy general manager of The Bank of Western Australia, Henry Diggins Holmes, his wife Marion and their three children.
Later in its life, Le Fanu fell into ruin – and became even more famous. Its listing on the market in 2008 was a controversial one.
This was because with the block's large size of 1492sqm and extensive 36m ocean frontage, the value of the land was estimated to be worth at least $15 million - possibly the most expensive piece of residential real estate in Cottesloe.
Yet because the crumbling old abandoned house, which came with an asbestos roof, crumbling bricks, rotten roof timbers, collapsing limestone walls, an assortment of creature tenants and the highest possible grading of heritage listing, no-one was allowed to knock it down and redevelop – leaving the only choice for a potential owner to renovate. As the cost of the extensive restoration work would cost millions, the selling price of the property was set in accordance for a greatly reduced price of $6.5 million.
It later sold for around $4.25 million – yet still cost almost $11 million to do up, making it Perth's most expensive home renovation (and many would say one of (if not the) most difficult!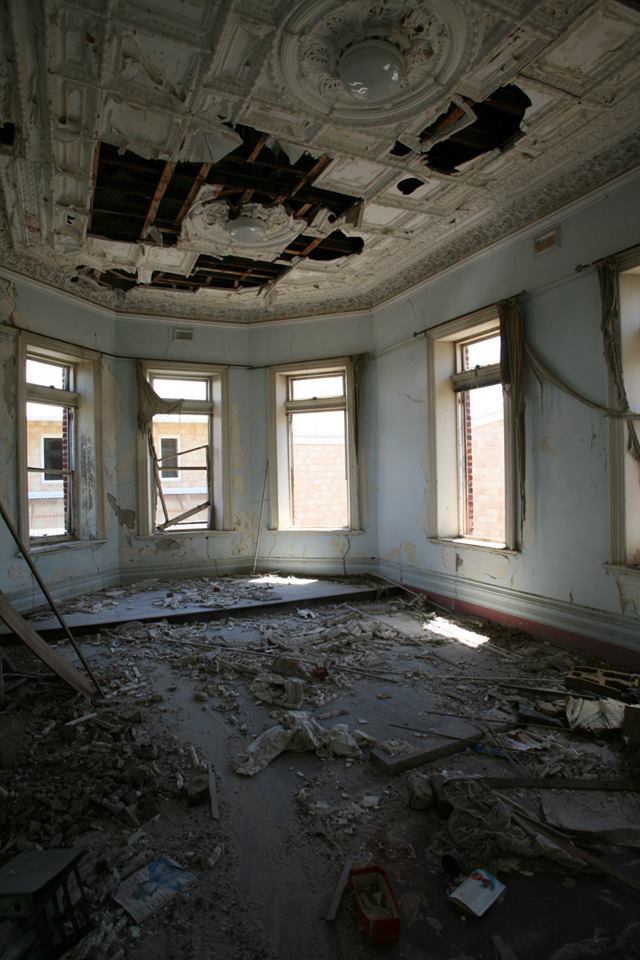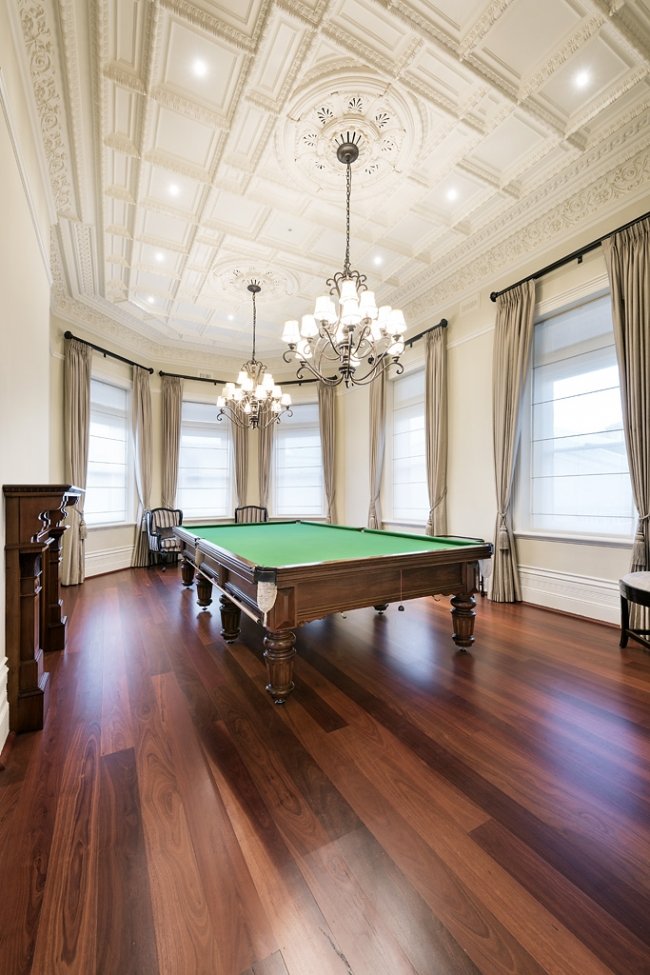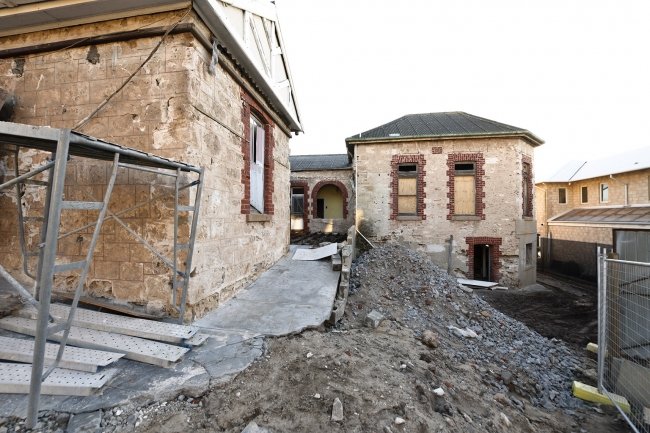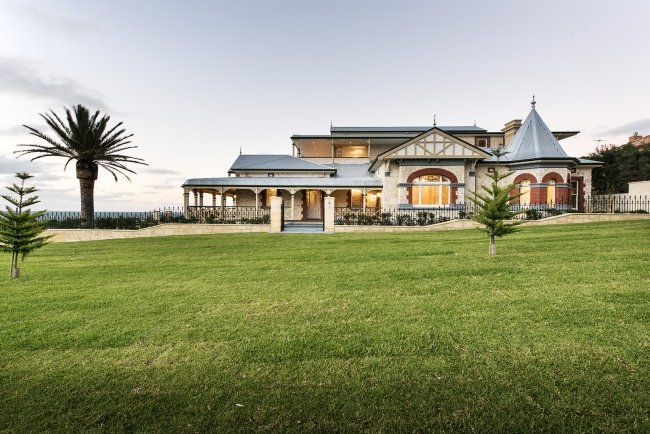 With Le Fanu now saved from spilling back into the sand dunes, I thought I'd celebrate by taking a look back at the history of this very special home – why it fell into ruin and how it was rescued by a team that included dedicated owners, Zorzi Builders and Hocking Heritage Studio - and show you the house's amazing before and afters. Enjoy the tour. Maya x
A TIMELINE OF LE FANU
1893

Originally called Banksia and later named Le Fanu in honour of a former Anglican archbishop, the house was built in a Federation Queen Anne style and demonstrated the affluence that accompanied the gold boom of the 1890s. At the time it was built, Cottesloe was just being established as a popular summer playground for wealthy Perth residents in the 1880s, and there were only six houses in the suburb.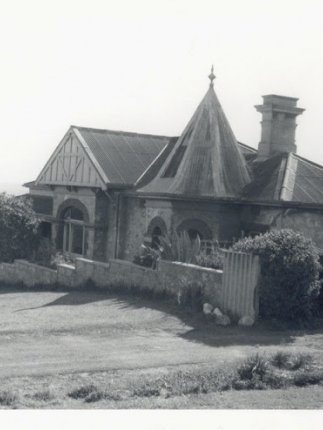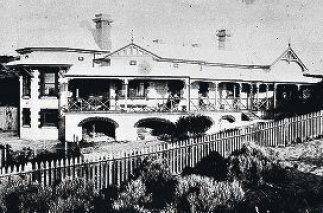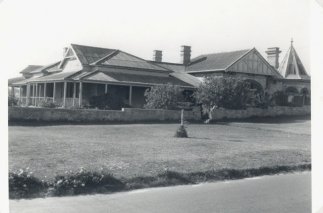 Nestled into the sand dunes with uninterrupted sea views, Le Fanu was built at 2 Salvado Street, Cottesloe for the Holmes family - the wealthy general manager of The Bank of Western Australia, Henry Diggins Holmes, his wife Marion and their three children, two daughters, Marion Phoebe, Albina Emma and Henry William. The Holmes had a massive effect upon the cultural life of Western Australia through banking and charitable activities, with Mr and Holmes and his wife Marion founders of the Ministering Children's League Convalescent Home in Cottesloe. The Holmes family were prominent in business and charity, and incredibly generous with their time and money. Throughout their lives the family undertook many kinds of charity work, fundraising and philanthropic activities for the elderly, disabled, mentally handicapped and the poor.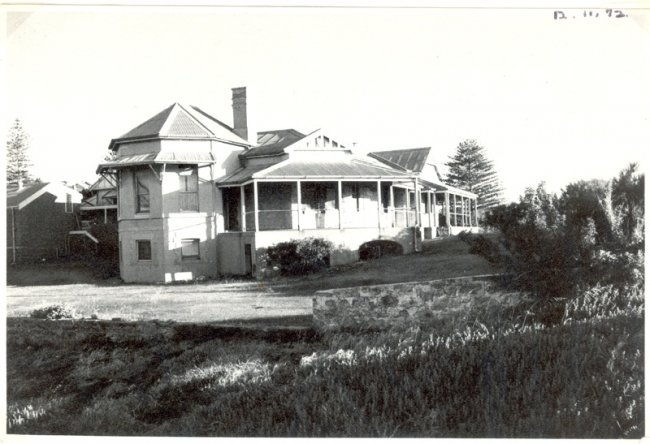 1897

In May 1897 it appeared that the Holmes family had moved permanently to Banksia.
1898 - 1900

The house was soon extended with substantial additions and alterations undertaken in 1898 and 1900 designed by architect Percy William Harrison. The extension programs culminated in the western and northern rank of rooms in 1900.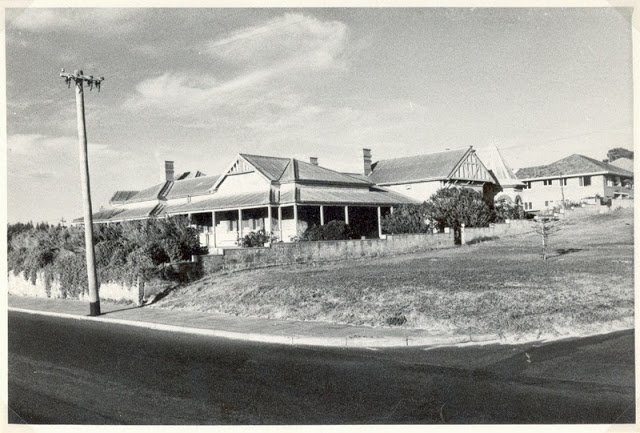 Originally a five room house, the house grows to encompass 17 rooms that include five bedrooms, a light-filled ballroom, also allegedly used as a chapel, a drawing room, a formal dining or reception room, a formal lounge, a second lounge room, a sitting room, a family room, kitchen with walk-in pantry, an enclosed veranda and a study, its walls once covered with wood panelling with a concealed safe in the wall. There are also designated maids quarters.
There is a cellar by the kitchen, with hooks to the ceilings where meat was once hung, and an entrance to another cellar from a building in the garden. The Queen Anne style featured coursed rubble limestone walls and the southern façade had a particularly beautiful feature in the form of a candle-snuffer roof, a roof in the shape of an inverted cone, usually atop a tower.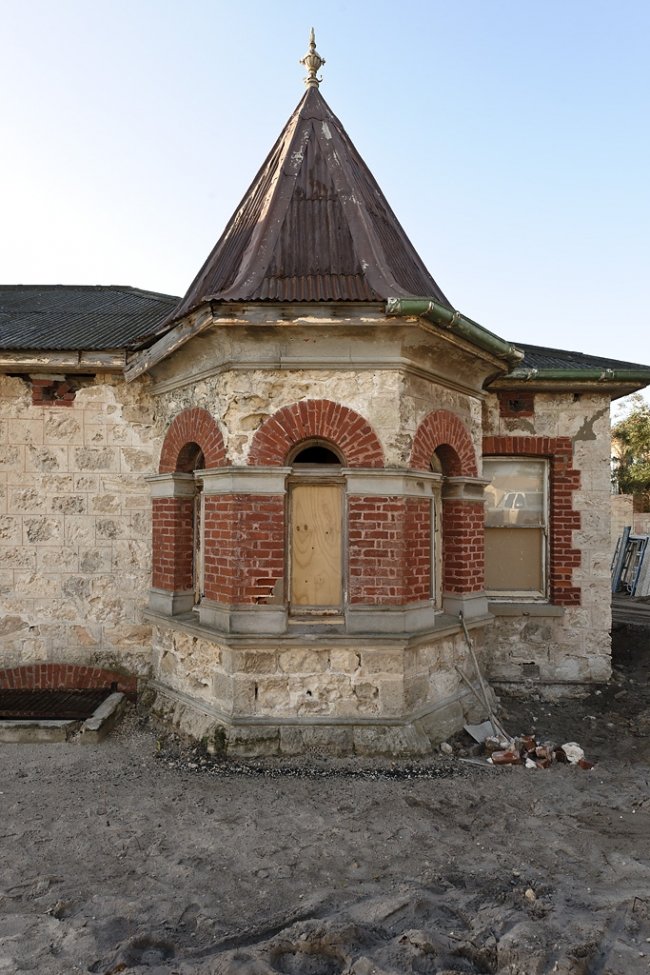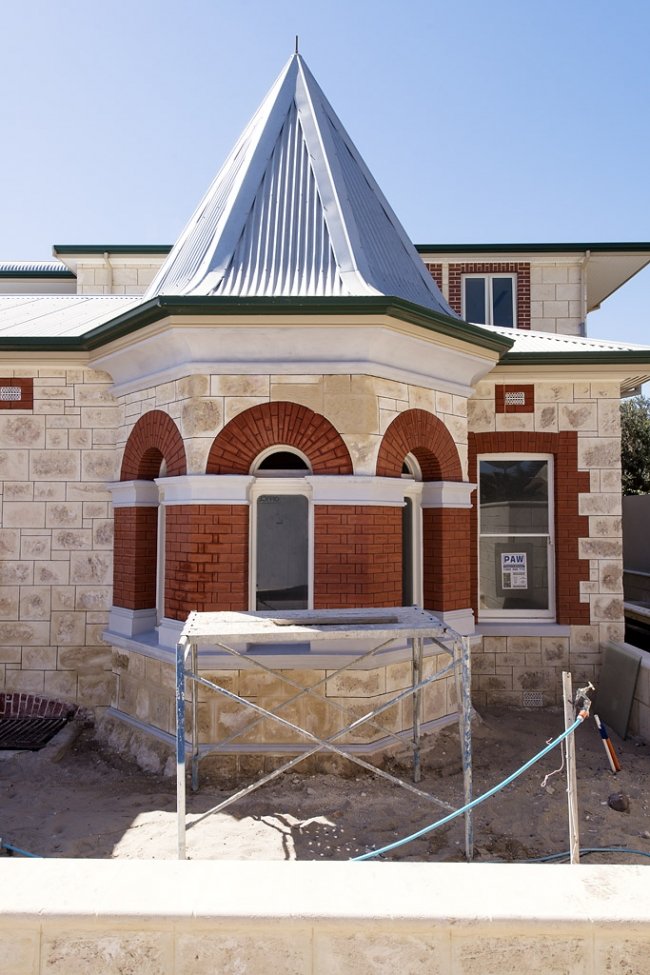 1945

Following the deaths of Henry and Marion Holmes the house was transferred in 1945 from the Holmes family to the Church of England's Perth Diocese, as the Church was closely associated with the MCL. Just after the end of WWII, le Fanu was bought by the Anglican Church. The Anglican Church continued the charity work of the Holmes and the house was used as a meeting place for religious organisations and groups. It was in 1945 that it was renamed 'Le Fanu' after Henry Frewen Le Fanu, the Bishop of Perth between 1929 and 1946. (I had always thought naively that it was named Le Fanu after 19th century Irish ghost story/Gothic horror writer Joseph Thomas Sheridan Le Fanu, which when the house looked quite spooky seemed quite fitting). The house's ballroom was allegedly used as a chapel.
1973

Le Fanu was sold as a residence to a woman called Francis Fenwick, later Mrs Drake-Brockman, who took it on with the aim of renovating and restoring it to be her beachside home for her retirement. However it was a colossal job and as she was also coping with a farm at Esperance, the house slowly slipped into disrepair. Its position on an unprotected, blustery seaside block didn't help with the salty sea air adding to its gradual degradation.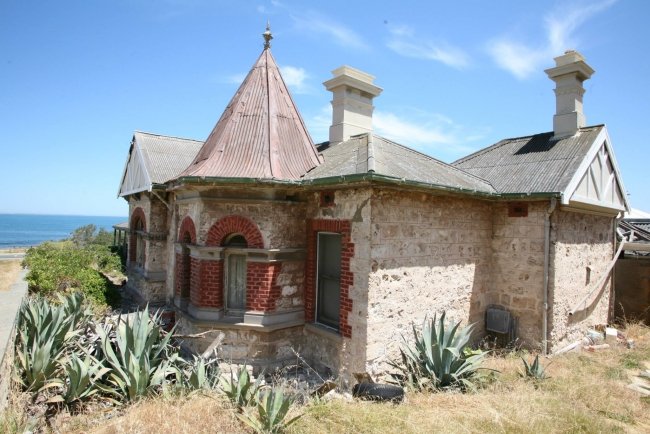 1975

The National Trust of Western Australia classified Le Fanu in 1975.
2008

The ruined abode was put on the market. An offer was made, but the sale fell through and the house went back on the market.
Le Fanu's sale was a controversial one. With the block's large size of 1492sqm and its extensive 36m ocean frontage, the land was estimated to be worth a whopping $15 million. Yet because the ruined house had the highest possible grading of heritage listing, the only choice for a potential owner was to renovate – an expensive task not for the faint-hearted. So the selling price of the property was set in accordance for a greatly reduced price of $6.5 million.
I was thrilled when in 2008 I got the chance to have a stickybeak through the house for my newspaper stories. I was one of those many people who drove past the house and stared at in a creepy fashion.

Chris Shellabear was the agent then. Chris is a nice, kindly man who seemed bemused at the fact that I wanted to go see Le Fanu. Really, the story was not a home review – it was a news piece about the famous house going on the market and struggling to be sold - and it didn't actually require a personal walkthrough, but Chris didn't need to know that, I figured. "Yes I NEED to see it," I declared to him, ignoring the fact that Chris is a very busy man. "When are you free?" I was keen to get through it ASAP before I lost my chance and teed it up for that afternoon.
The house was a delightful mess. It was far worse inside than I had thought it would be. I have written about a few ruins over the years but I had never before visited any house in such a decrepit state. The ceilings were caving in, the floors were caving in, there was damage from rats and termites and the salty sea air to the limestone walls. It was dark and quite creepy, and an overcast day, with the wind rattling through the holes in the walls and ceilings.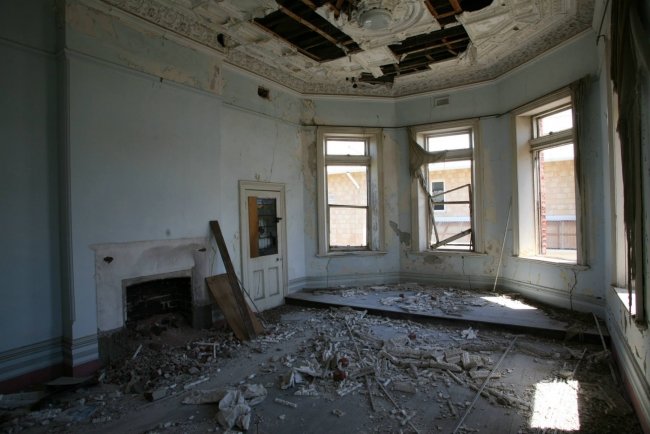 The ballroom, at the end of the grand hallway, was considered dangerous so we could not enter it properly, and there was tape sectioning off areas that were too hazardous. I didn't blog back then – I don't even think I had a camera phone – and the sellers didn't want any photos taken of the "interiors", but I still regret not snapping photos. It was shocking inside. I remember the cellar, still with an old meat hook hanging from the ceiling, and a chute from the outside.
Chris told me at the time he believed the house would be bought by people wanting to turn the residence back into the grand family house it had once been. "Ninety percent of the interest has come from people wanting to make it a family home," he said.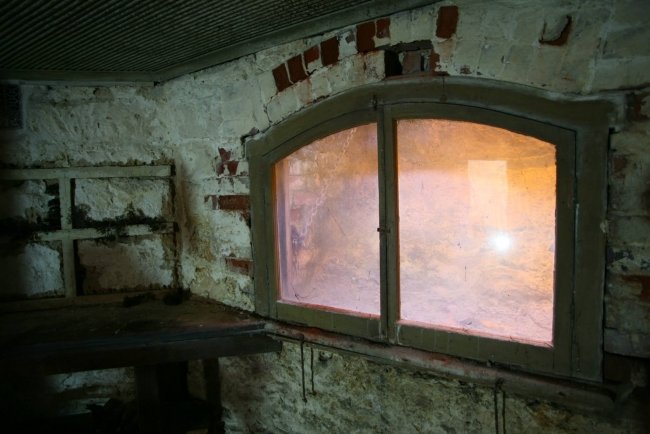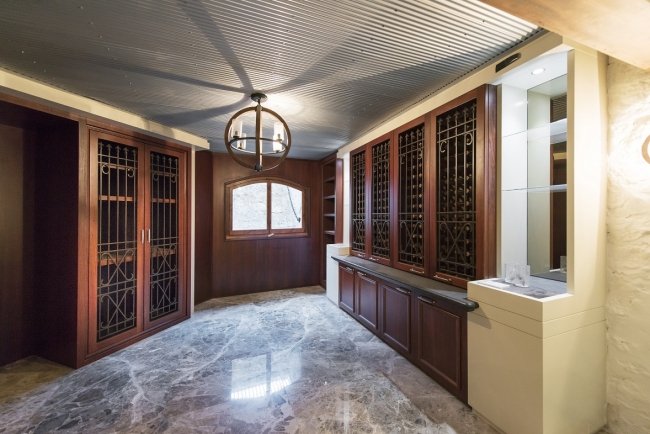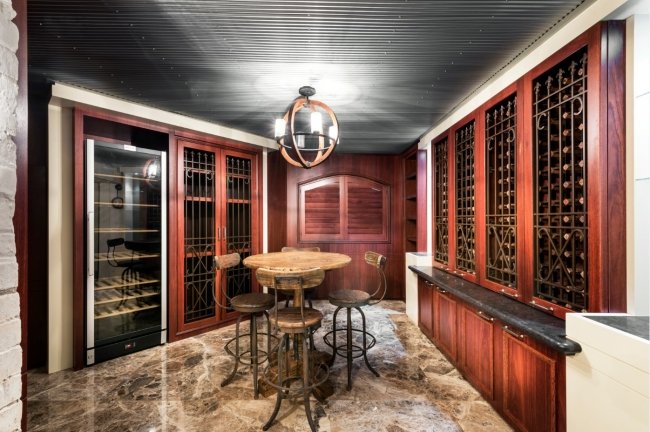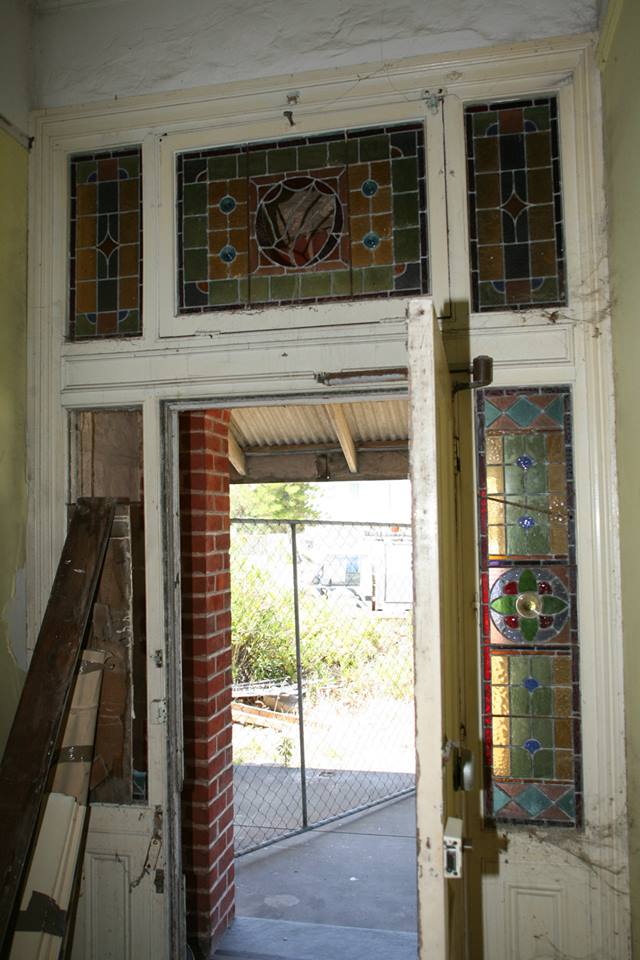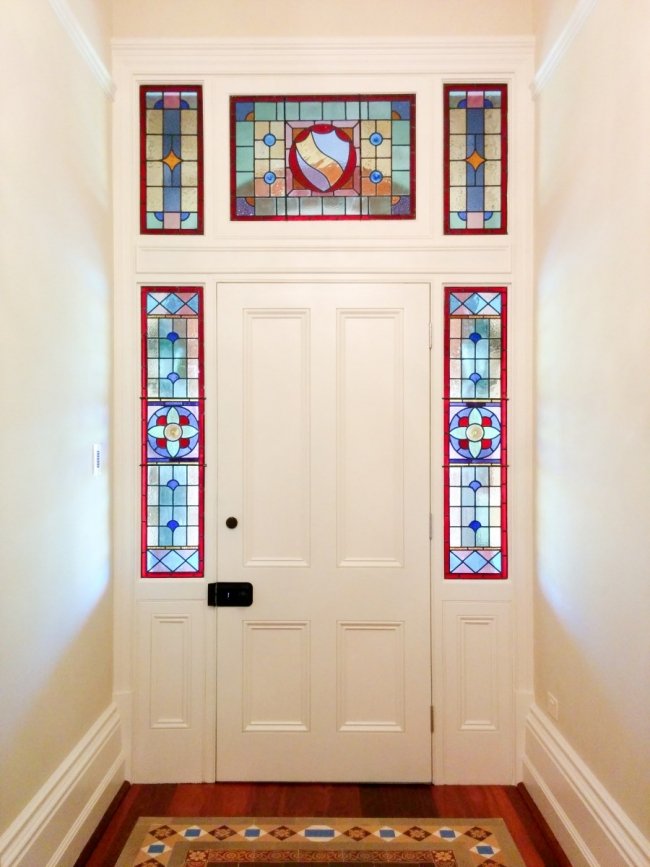 2009

It was still a while before Le Fanu, then home to rats, snakes and birds, found a buyer in 2009 (who desired that their involvement in the house remain out of the public eye) – but it sold in April, for the reduced price of around $4.25 million. (Hey, that's a bargain, right – more than $2 million under the asking price!)
The new owners (bravely taking on one of the biggest and most complicated restorations in Perth as their first renovation project!) approached Perth's premier building company Zorzi Builders, who having seen the outcomes of the restoration and adaptation of the incredible heritage house Colwyn at 50 Victoria Avenue Claremont, decided Hocking Planning & Architecture were the appropriate heritage architects for the challenging job.
"Zorzi Builders are proud to have been entrusted with the restoration of this important home, which couldn't have happened without the courage of our clients, who wanted to get it right," Zorzi Builders marketing manager David Reynolds said. "It was gutsy of them to put that kind of money on the table and is perhaps a sign that as a society we're valuing heritage more."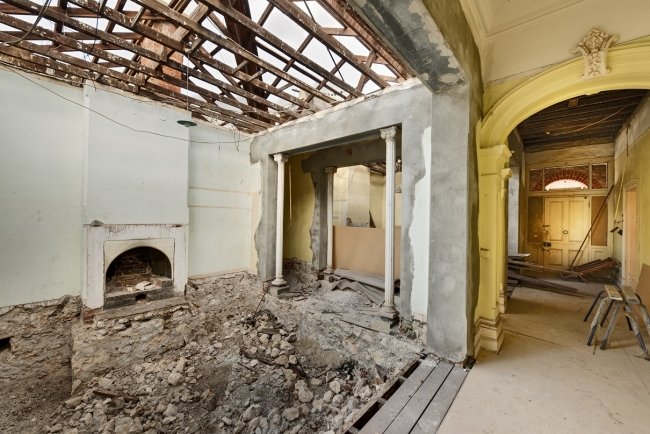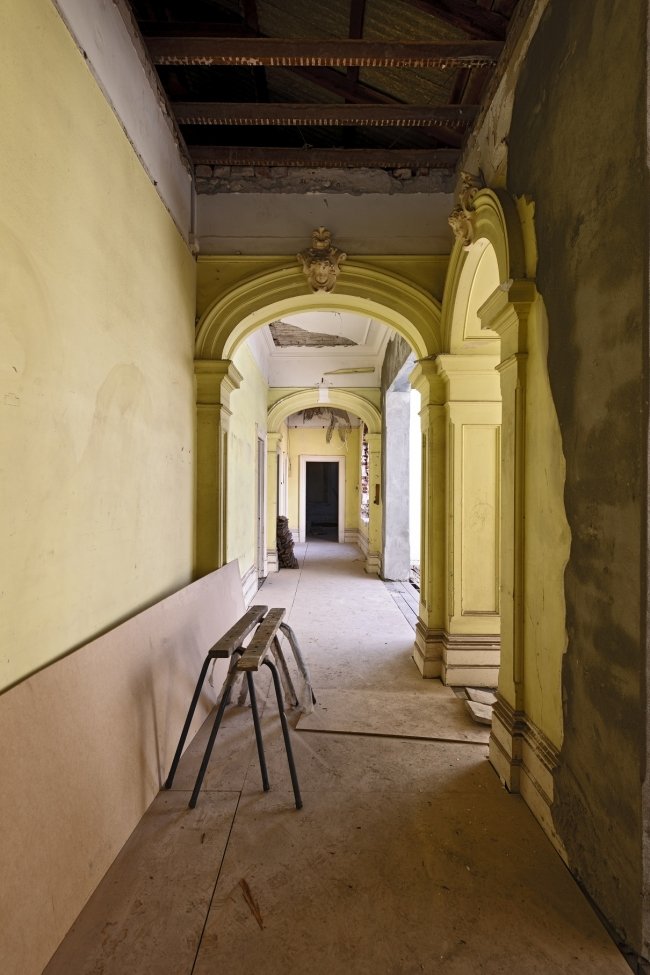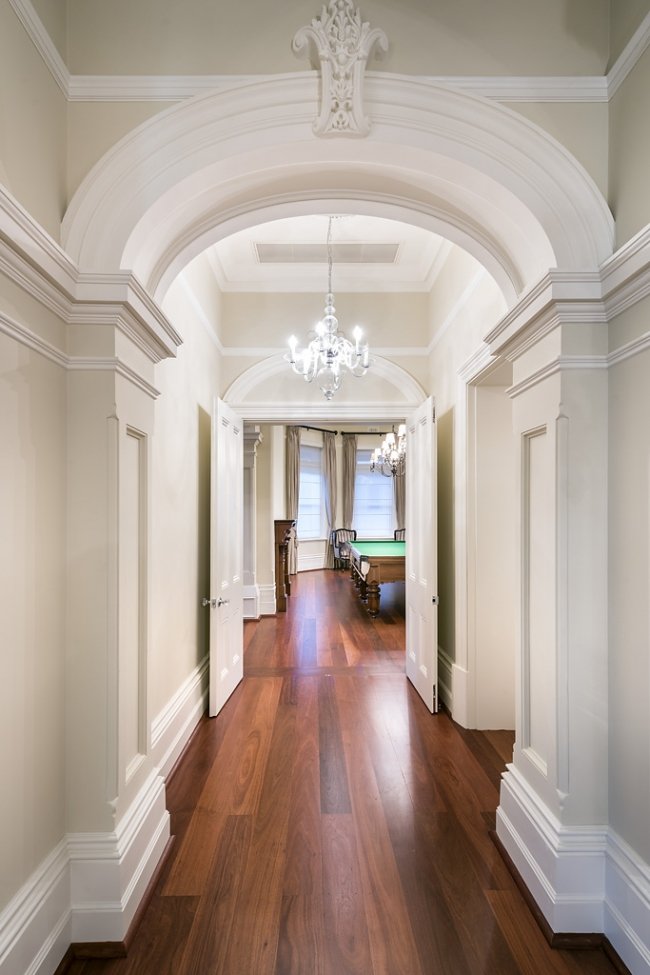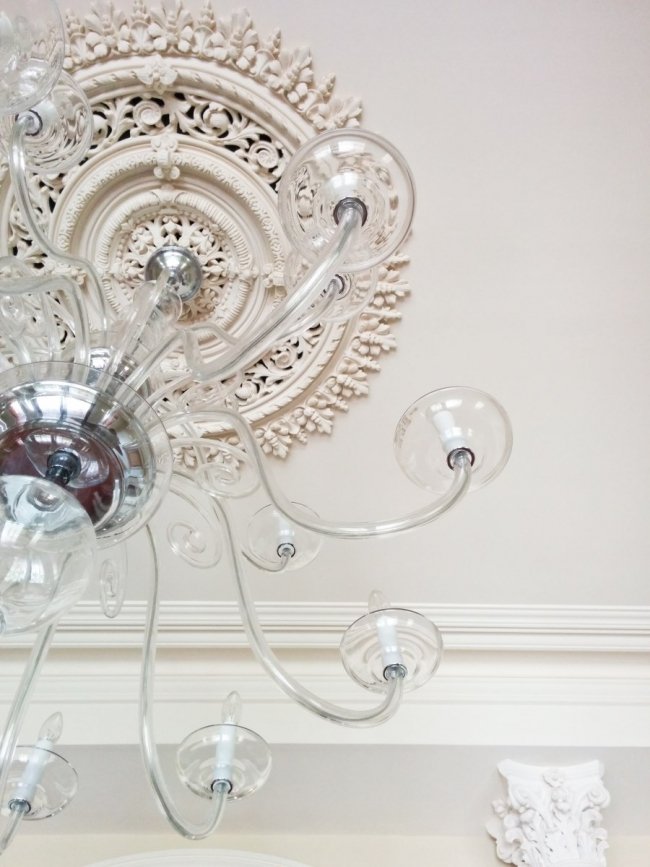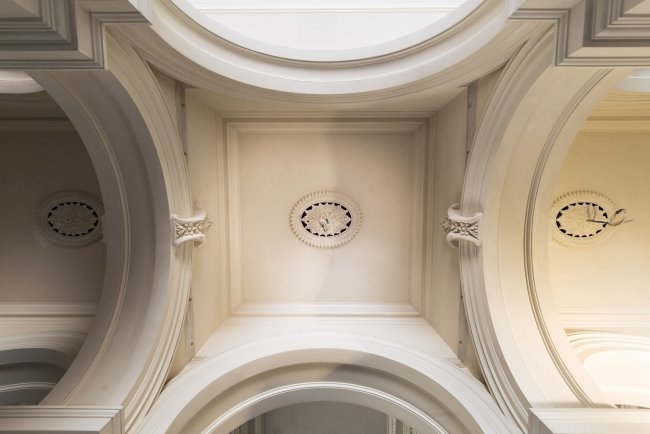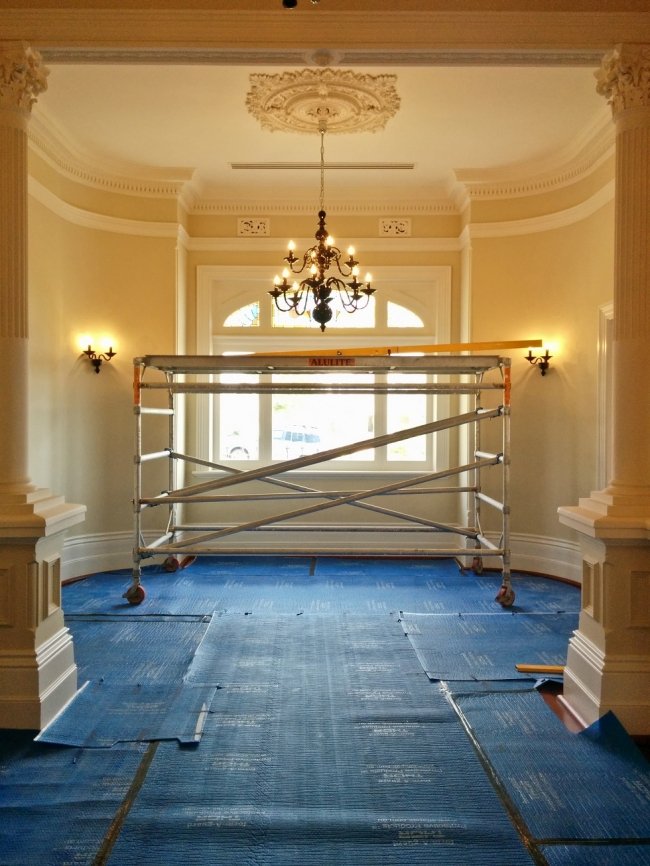 2011

With plans for Le Fanu's restoration now underway; in 2011 I interviewed the late great architect Ian Hocking of Hocking Planning and Architecture, who sadly passed away on November 16, 2014. Le Fanu was his last project.
Ian, a renowned heritage architect, was excited about being a key player in Le Fanu's restoration and told me about what work was planned for Le Fanu. He said the approved design was guided by a conservation plan to satisfy the stringent heritage and planning requirements of the Heritage Council of WA and the Town of Cottesloe. "Le Fanu is in a very fragile state and would disappear in a handful of years if not conserved now," he said. "The conservation of the external cap limestone walls and brick quoining and the reconstruction of the external facades to c1900 configuration and appearance will be major challenges. No residential project in WA has involved this level of conservation works nor this level of urgency." Mr Hocking said the Marine Parade and Salvado Street facades needed to be retained, as did all the major internal rooms, gallery and passage, basement undercroft and cellar.
Ian said the approved design had been guided by a conservation plan to satisfy the stringent heritage and planning requirements of the Heritage Council of WA and the Town of Cottesloe. "The development approval took six months of detailed submissions, consultations and negotiations to satisfy the many detailed requirements," he said.
Even the furniture to be placed in the house when complete, years in the future, required council pre-approval!
Ian said discussions with the Heritage Council of WA and Town of Cottesloe confirmed the need to retain the Marine Parade and Salvado Street facades including roof lines, reconstruct the verandas to their original configuration, retain the setbacks which give the place prominence and retain all major internal rooms, gallery and passage, basement undercroft and cellar. "These constraints occupied three quarters of the site, leaving only the cramped north-eastern corner for new development, which extends the facilities of the existing house," he said. "The existing house does not have any bathrooms or toilets and the kitchen has to be taken down, and reconstructed, to accommodate the driveway in its prescribed location, into the basement level car park, from Salvado Road."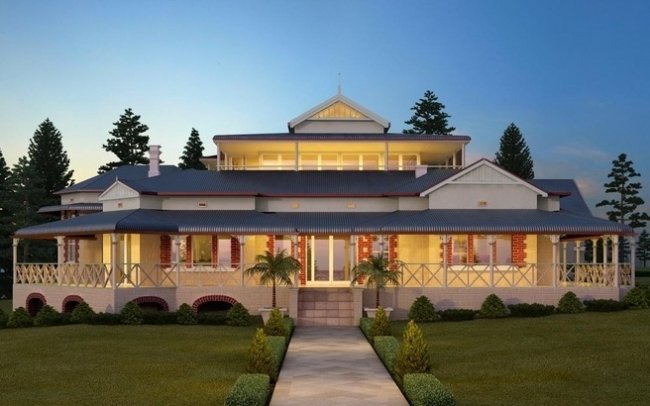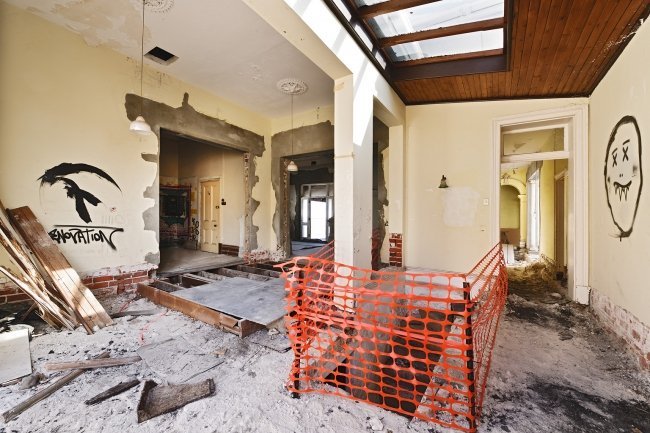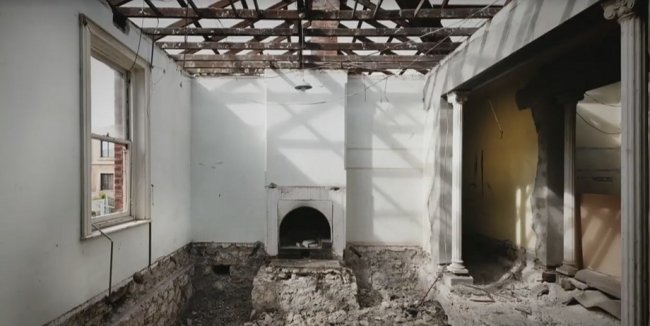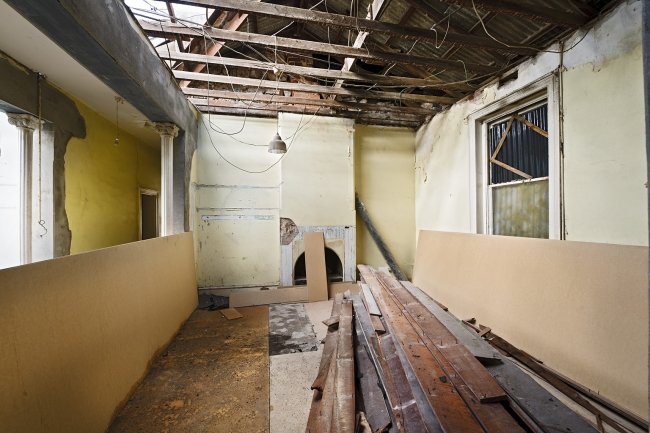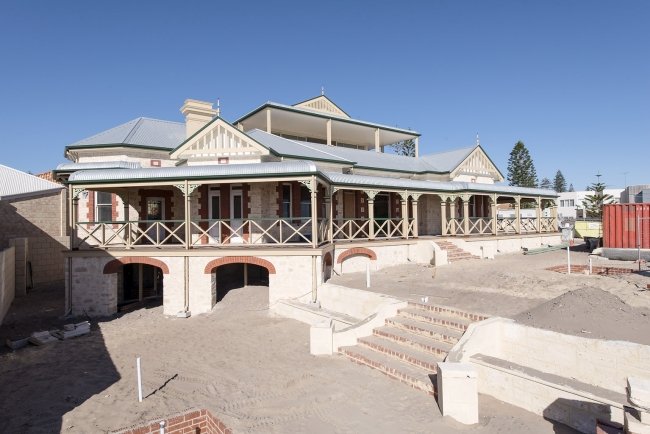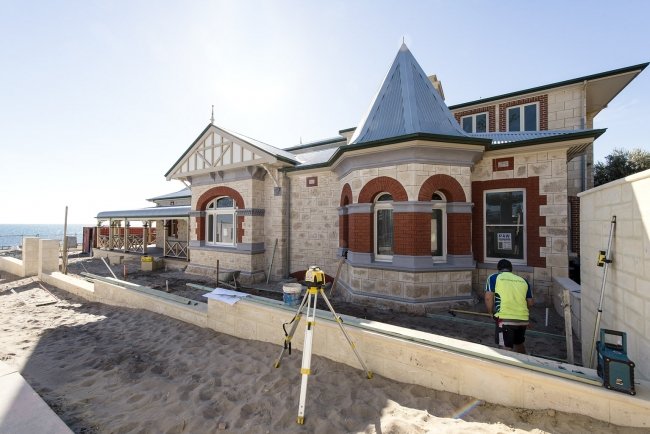 2012

Work continues on the home – carefully. With the danger of walls and ceilings collapsing, tradespeople were instructed to wear hard hats. There are countless tradespeople and artisans called to work on the house, many who were so happy to be a part of its history they even worked weekends on it. Many original features were almost ruined but were able to be rescued by being carefully taken apart, painstakingly restored, then put back together. The salt-soaked limestone walls were deconstructed and the stones bagged and numbered to be restored to rebuild the new walls. The Federation tessellated floor tiles, archway plaster angels, leadlight glass doors and fireplaces were also restored. The existing jarrah floors, too rotten to rescue, were replaced with locally sourced jarrah.
David says Le Fanu's importance as an iconic heritage home thrills many of the Zorzi artisans, giving them an opportunity to use traditional craftsmanship methods in a historic setting. "It was a real 18-month labour of love for them - it took them back to their roots," he says.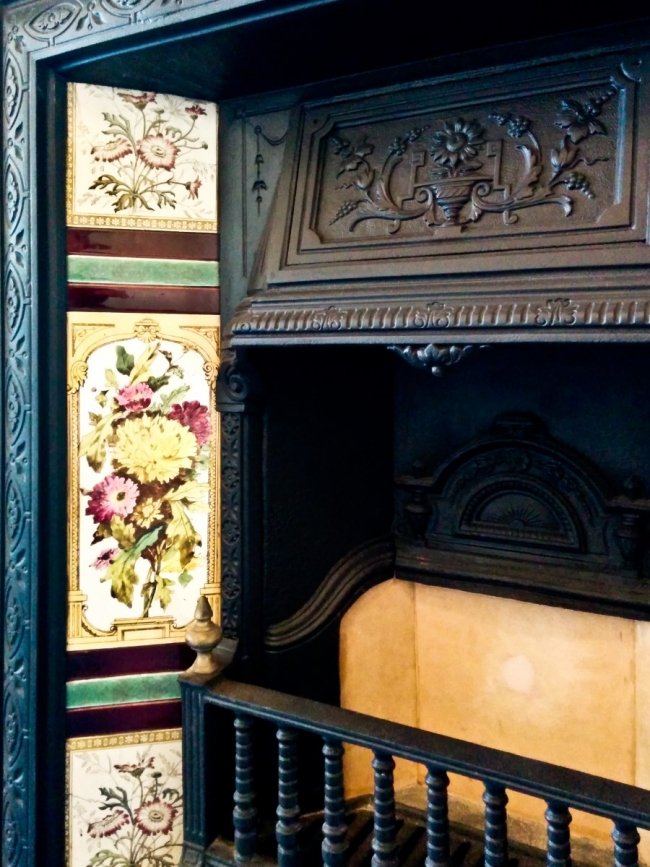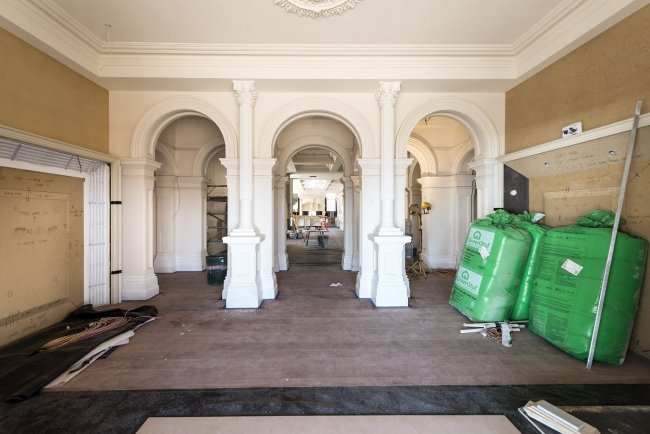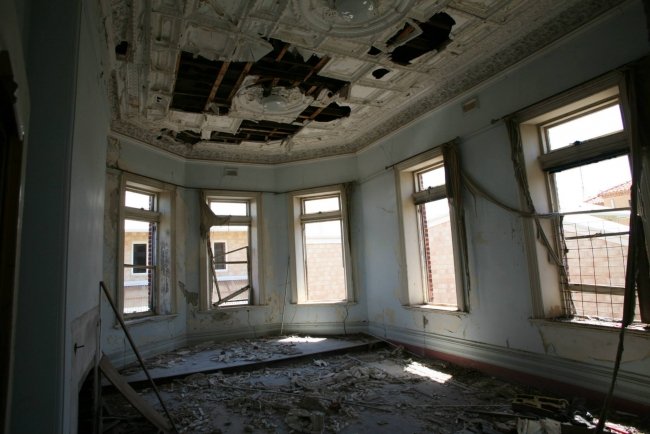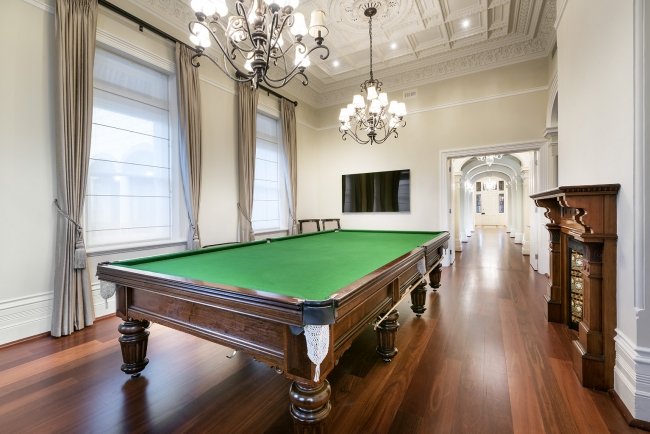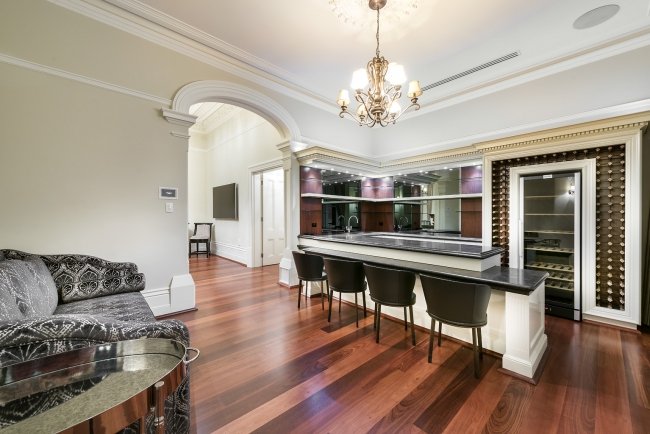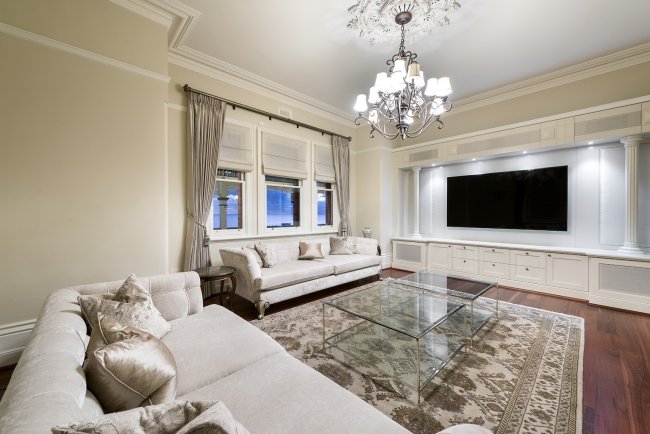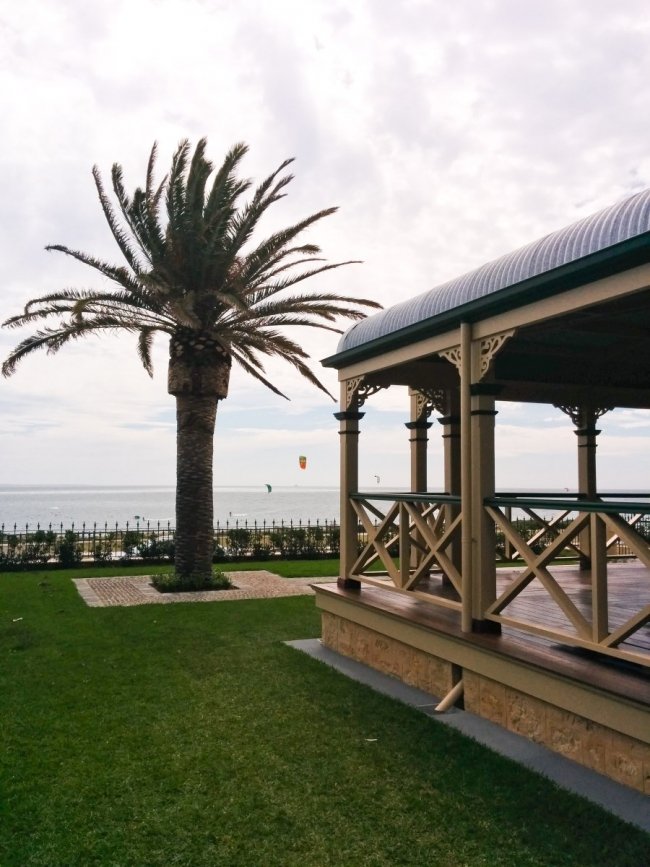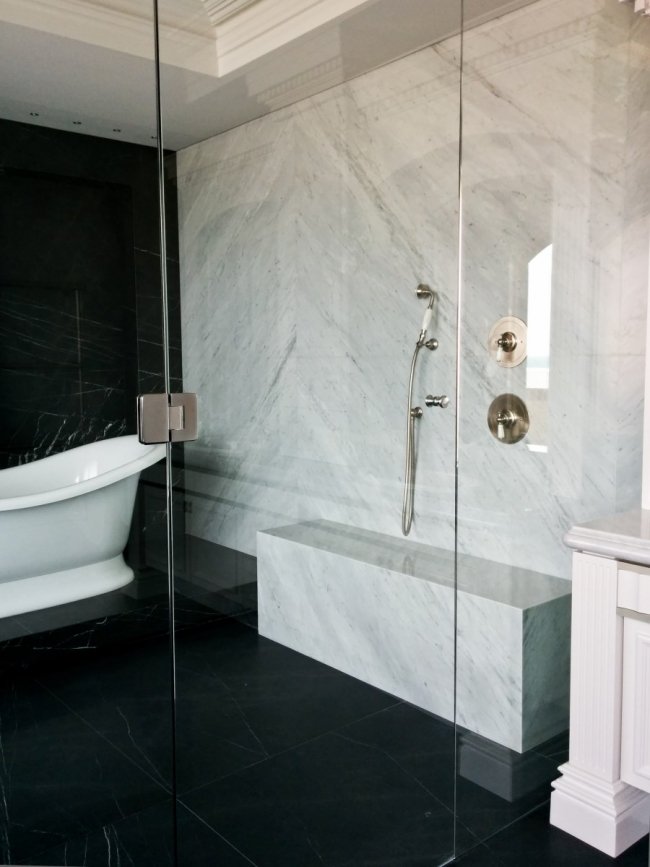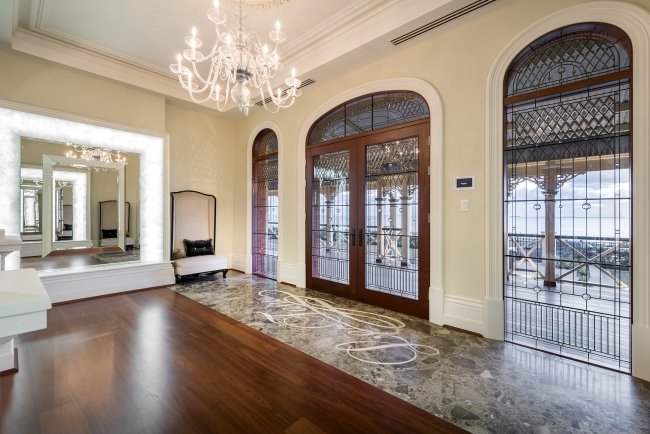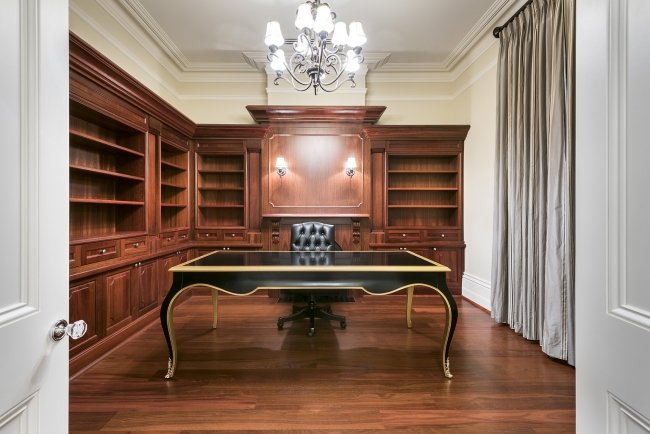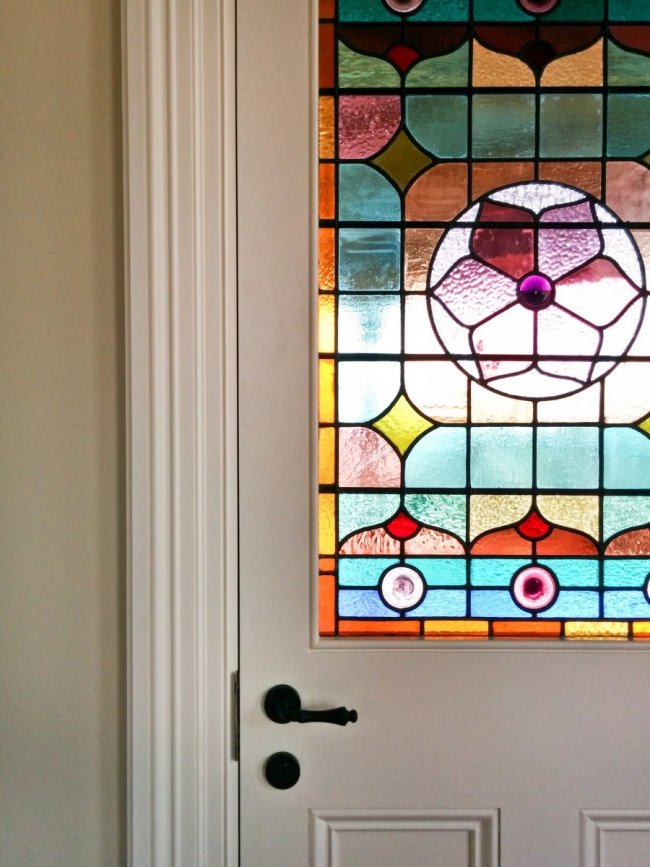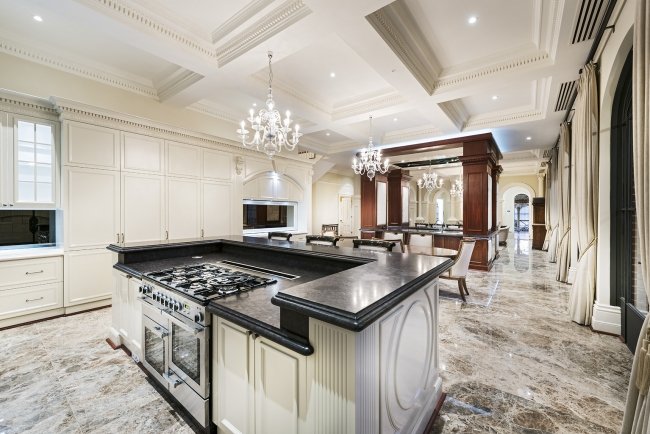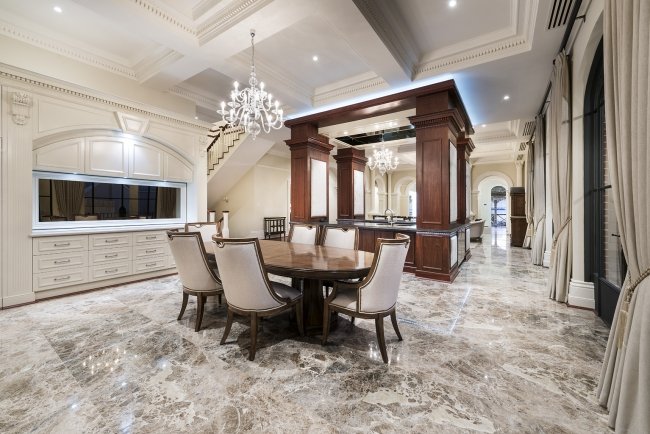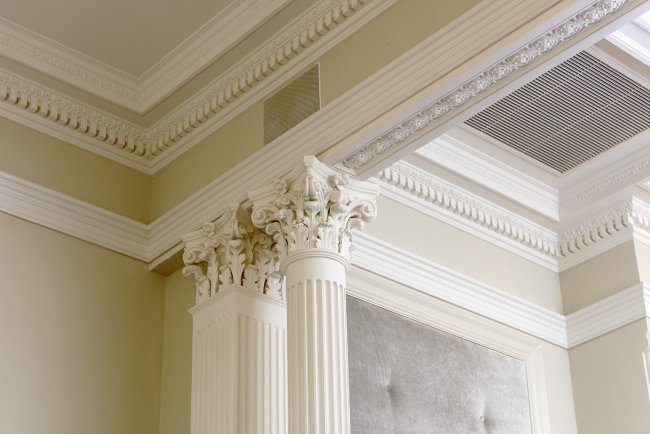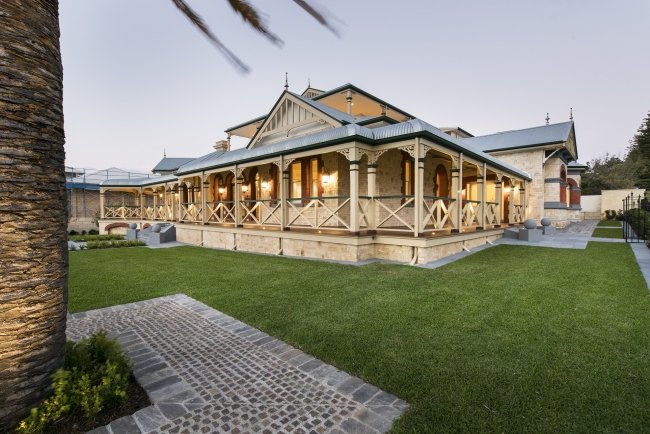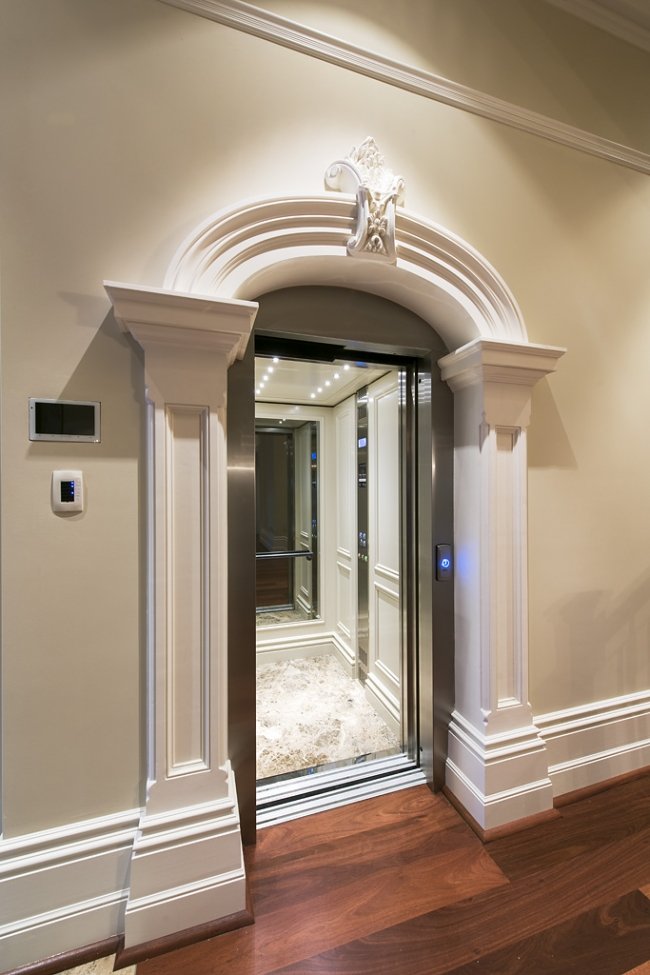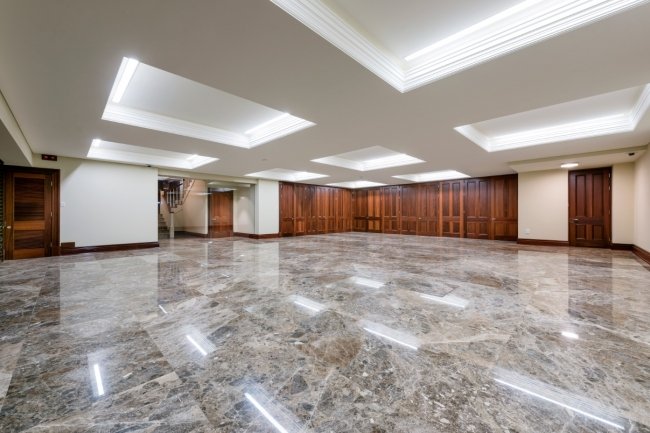 The house is slowly extended and becomes a capacious three storey mansion – with features including a cavernous ten car undercroft garage (with marble floors), a restored cellar for wine, a ballroom/billiards room and a luxe main suite on the top floor.
Tradies report unusual noises and like to joke that the resident ghost is former owner Mrs Drake Brockman. "The supervisor said when he was alone at the house late at night he thought he could hear people in the building," said David Reynolds.
There is also the mystery of the wall in one of the ground floor. Despite a plethora of experts being called in to figure it out, no-one can explain why the wall is continually cold and damp. Every time the wall is scraped back and the paint fixed, it is shortly damp and cold again with damage to the paint, as if water is seeping from within the limestone wall – which should be impossible. The team eventually puts it down to some kind of quirky supernatural activity!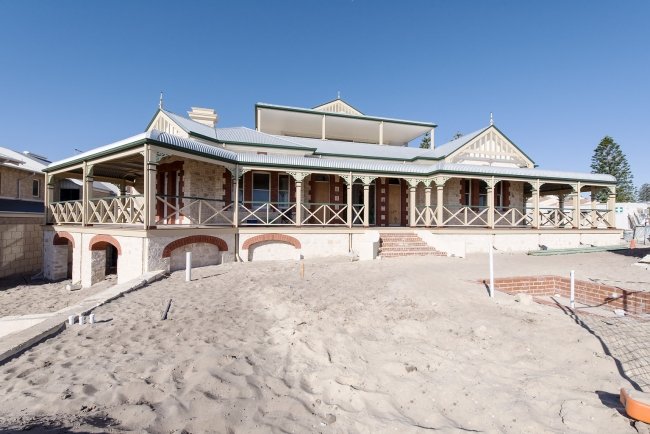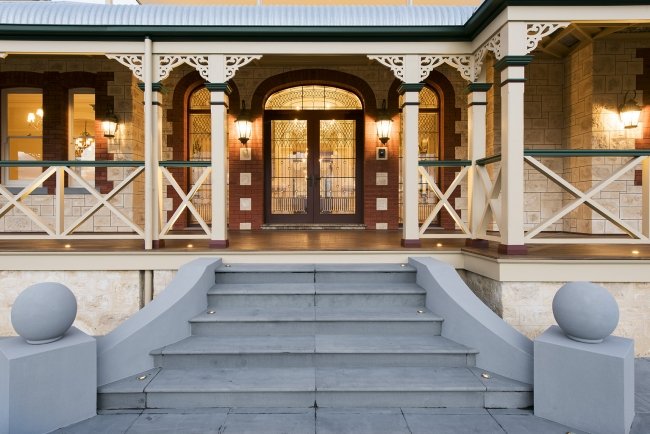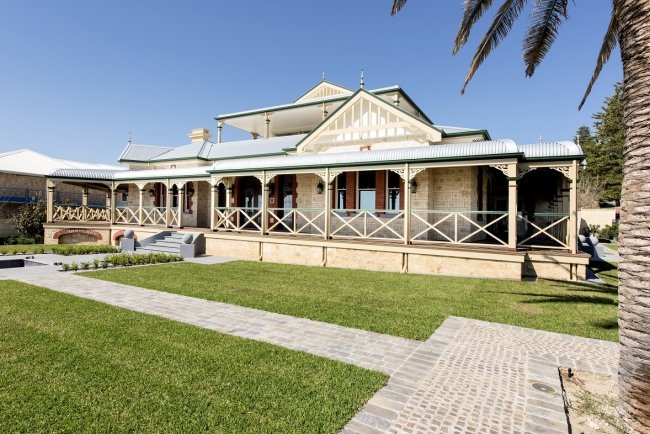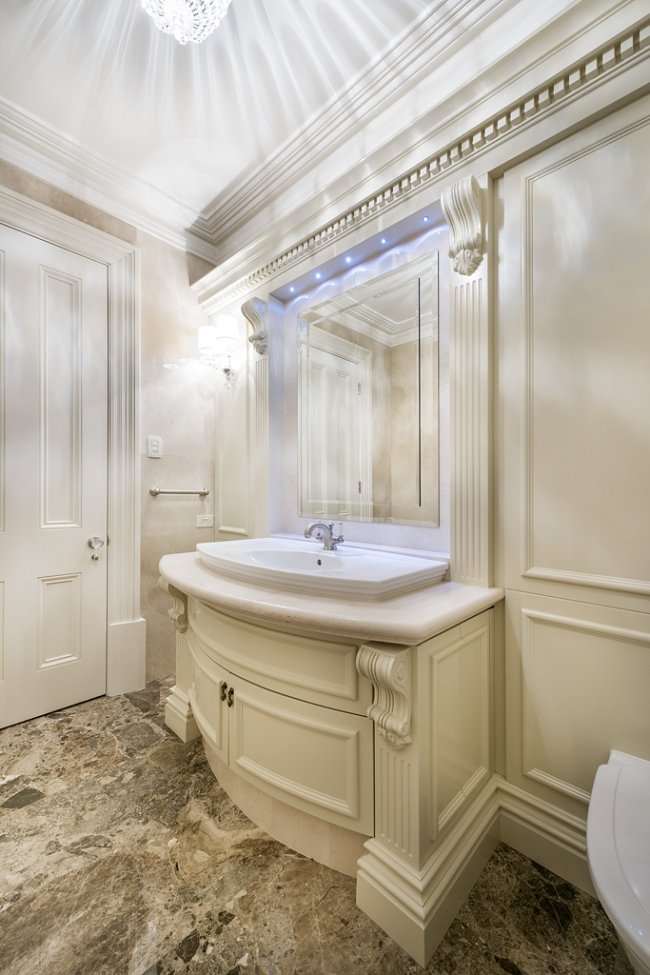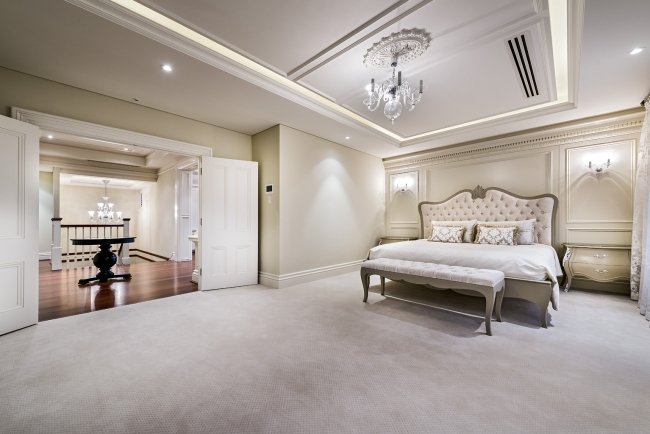 2015

After checking out the house again during its renovation, I am lucky enough to visit Le Fanu for the third time, with David Reynolds and other West journalist Sally-Ann Jones. It is fully furnished, but whisper-quiet and empty; with the current owners using it only as a holiday house. Sally has just asked if the house boasts any hauntings, and David tells us of the supervisors and tradies who have heard strange noises. Two minutes later, all three of us hear a distinct thump from downstairs – even near-deaf old me. "There's the ghost," laughs David.
Zorzi Builders work on the home takes out the 2015 Masters Builders-Bankwest Housing Excellence Awards title of the Best Alteration and Addition in WA. David Reynolds says the intricate interior was designed with MMA Interiors to symbolise the period the house was built and its history as an abode for a wealthy family; features include chandelier-adorned ceilings, original ceilings roses, marble floors and bathrooms, locally sourced jarrah and custom cabinetry throughout. Original limestone walls restored and extended with locally sourced material surround the home along with water features and salt-tolerant architectural landscaping. This grand old lady is ready for a new lease of life.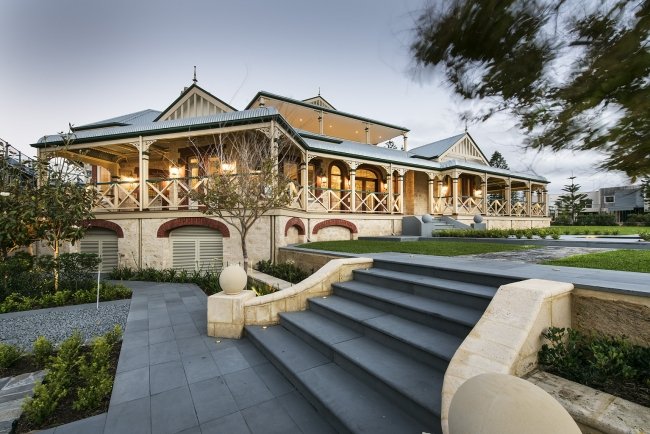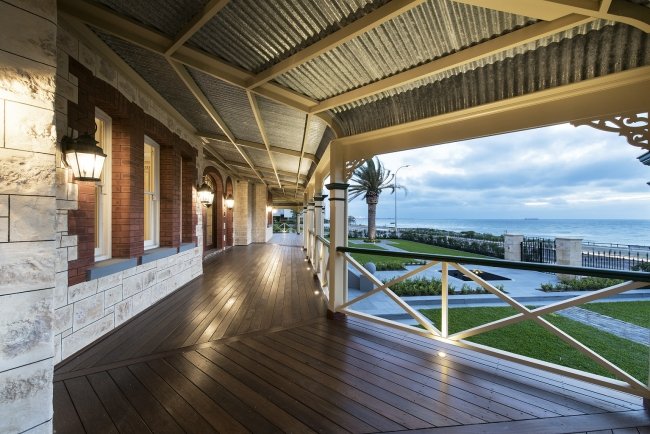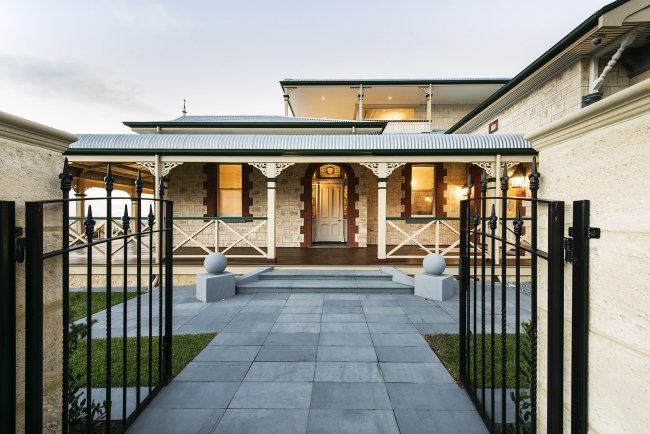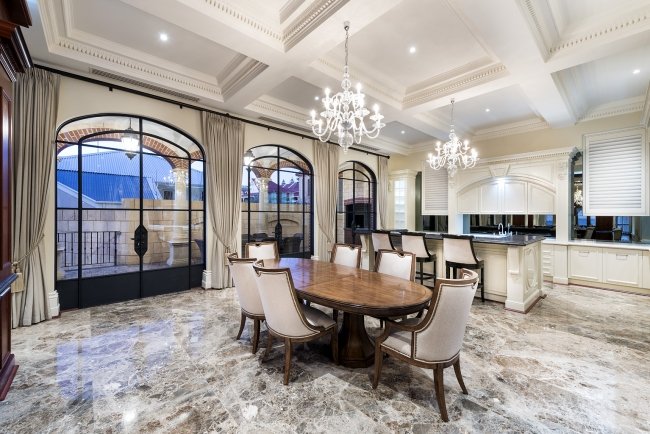 What do you think of Le Fanu's renovation? Like many people, I loved the romance of the ruin, and while I feel the house still has something very romantic about it, it is a different kind of magic now; walking through gives a feeling of awe more than mystery. It also feels empty; with the house still a seaside holiday home; it has not yet re-acquired the patina and character of frequent use. And while it is exquisitely beautiful, the finished house is too elegant for my personal taste. I prefer my homes a little worn in; I would never belong in a house with elegant marble floors! (unless perhaps I was sliding across them in my socks). I think I would have done it in a more simple, coastal-inspired fashion had it been mine and my own choice.
However I do know that Cottesloe Council – and the Heritage Council – have very stringent laws. The work that was done to Le Fanu - every material, feature and fixture would have had to have met very particular guidelines. I think the work and craftsmanship that has been done has to be commended - you cannot deny the house is incredible. It is amazing it is still standing.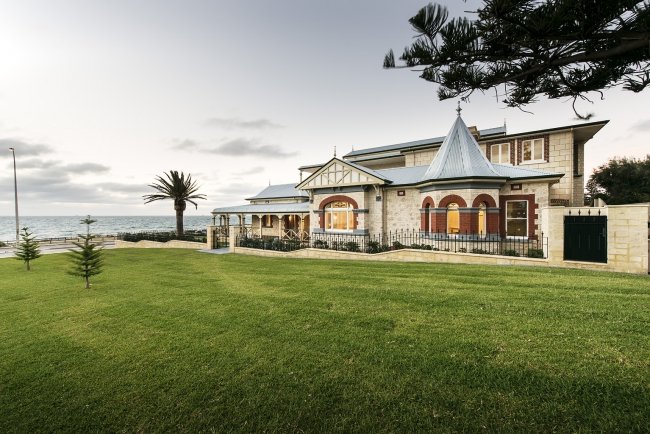 When I visited the finished house it was empty – a holiday house again, which seemed a bit of a pity, to have a house like that only be used infrequently! I'd love to see it as a wonderful family home again. And who knows – with a long life now ahead of it again, hopefully that will happen once more.
Maya x

Like this story? You can see other inspiring home renovations by following House Nerd on Facebook, Instagram @housenerd, Pinterest, Twitter @HouseNerd_ or Bloglovin.

Renovating a water-damaged property? Aer Industries serves industry professionals with a wide range of commercial equipment dedicated to restoring water-damaged indoor environments to dry and safe conditions. They provide a wide range of air movers, dehumidifiers and scrubbers. Visit them online here.