Posted Wednesday, April 27, 2016 in:
Home Envy
Obsessed With
I have been a fan of the houses of WA architect Ben Mountford for a while now. You might remember I did a story a few years ago on the renovation and extension he designed for this old Mt Hawthorn cottage, which won him an architecture award. His homes are cool; yet relaxed and liveable, different; but not pretentious, and every element is always super-functional while looking great; nothing feels superfluous. Plus Ben is also a ridiculously nice person. He even brought one of those famous apple strudels from Corica's to our interview. I am always a fan of people that give you cake. Mind you Voldemort could offer me cake and I'd be enamoured. But Ben really is a nice guy, cake or not.
Today I have another of Ben's homes to share with you guys - this eco-friendly, new-build in Maylands, built on a tiny infill block and surrounded by old trees and edible gardens.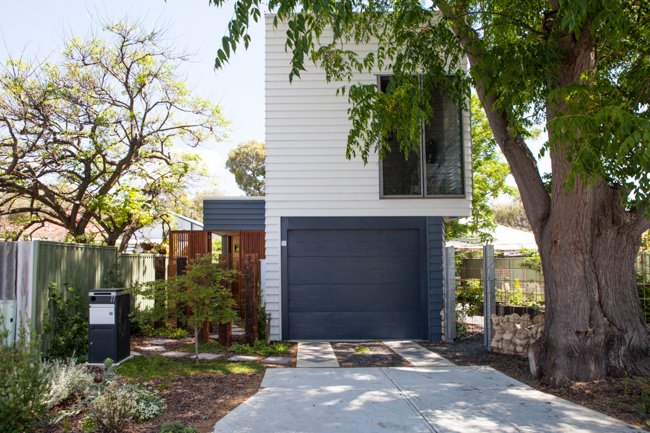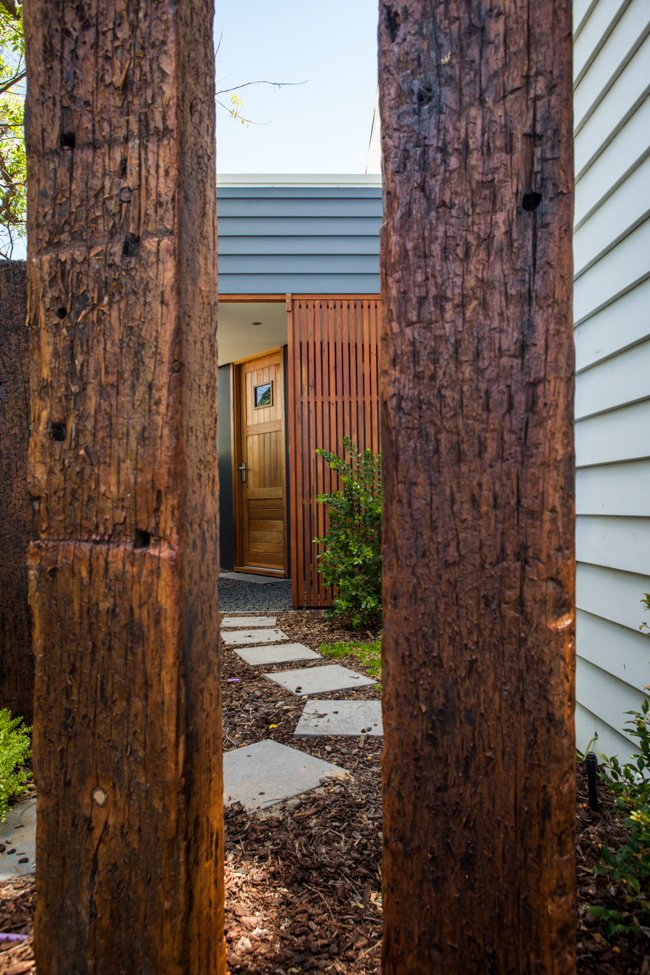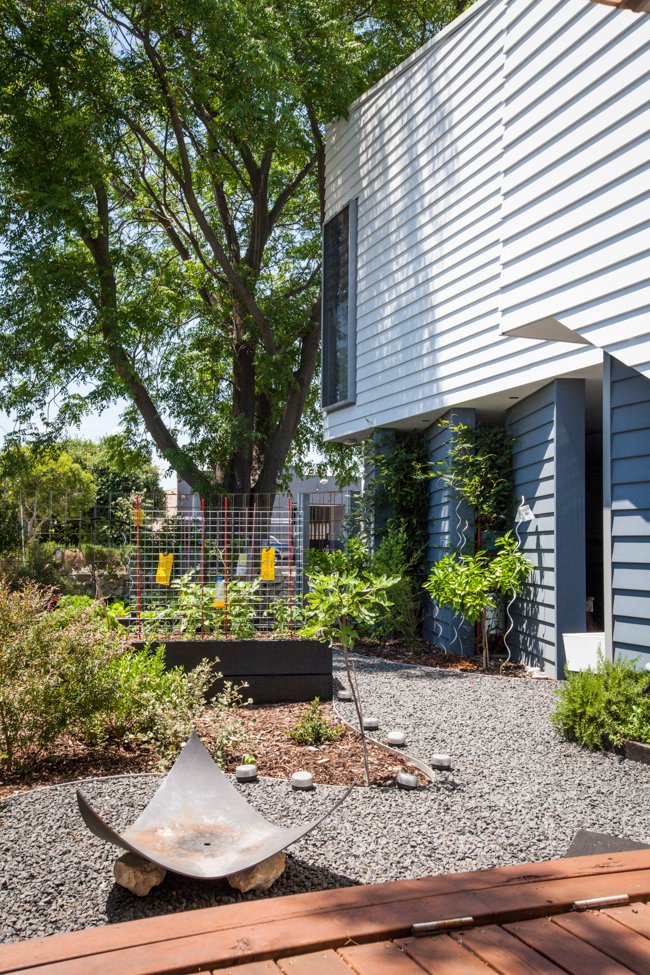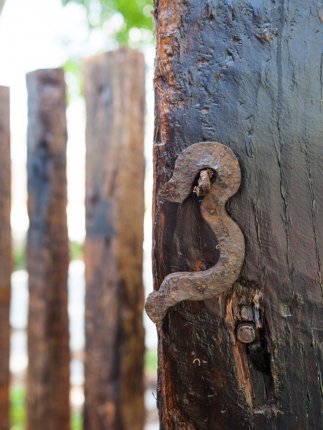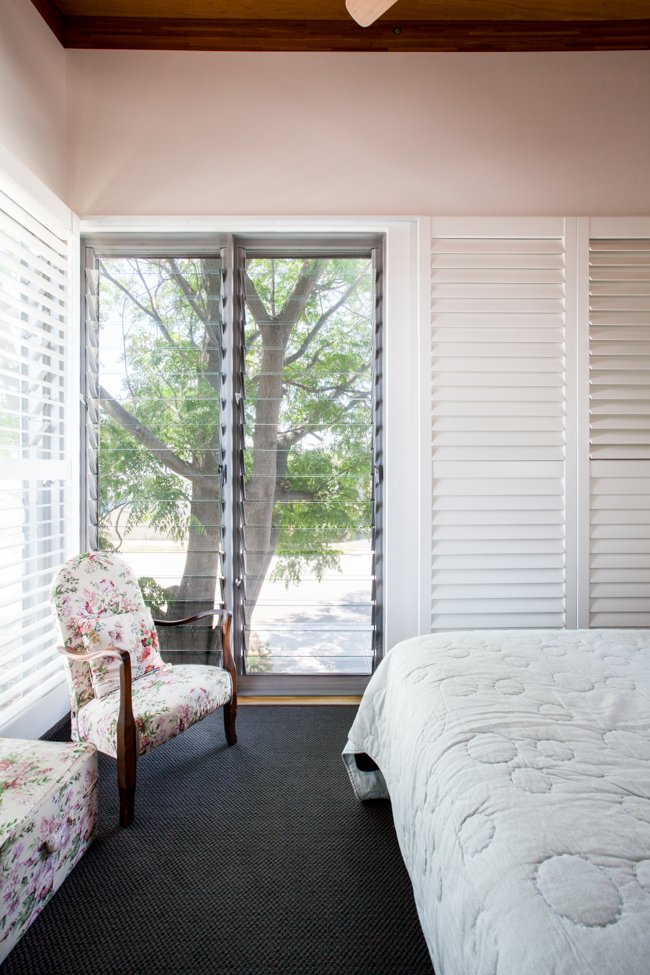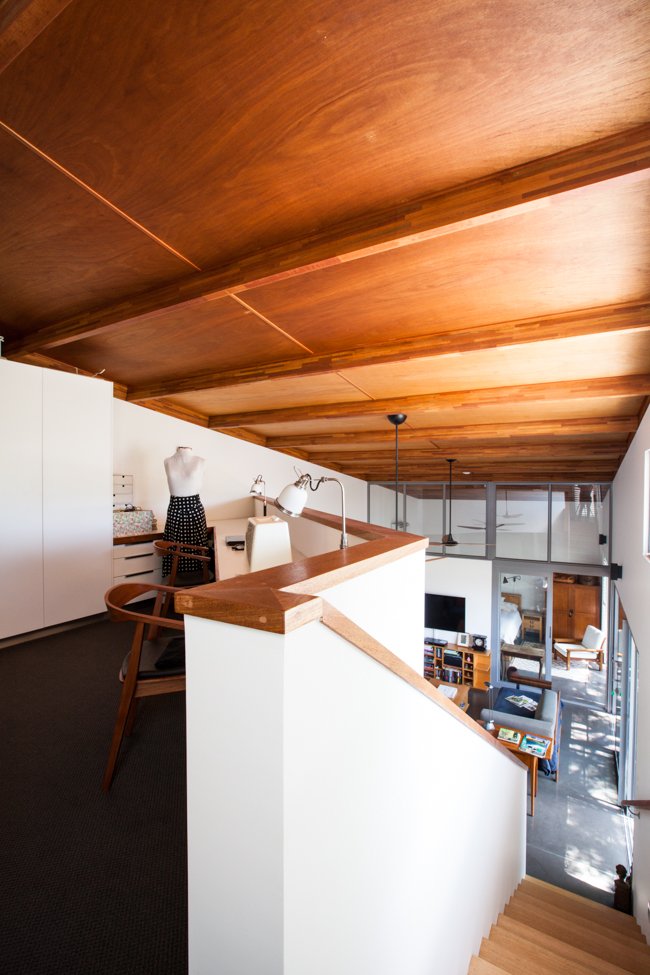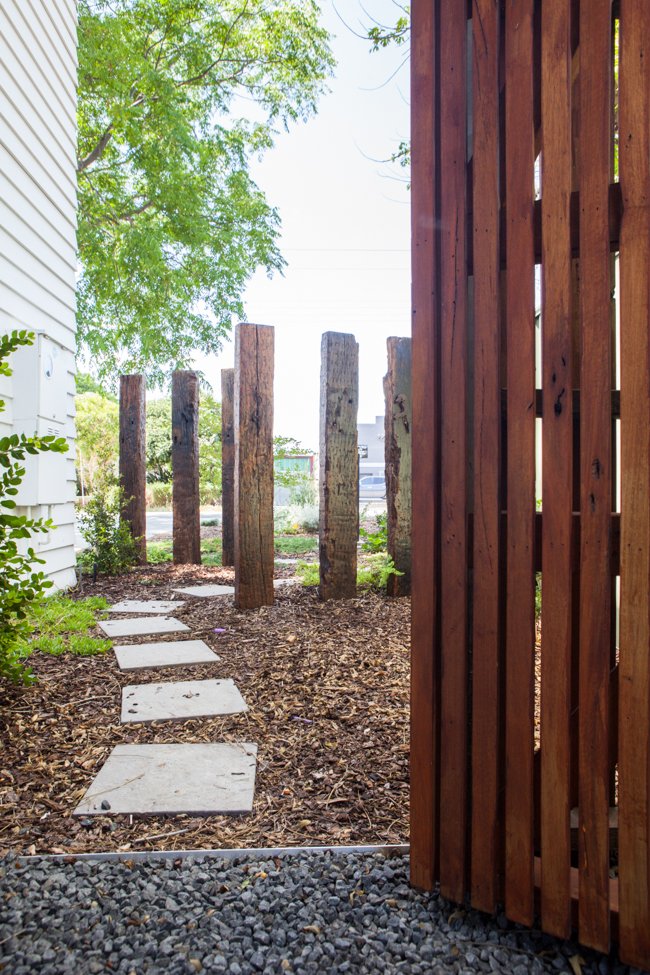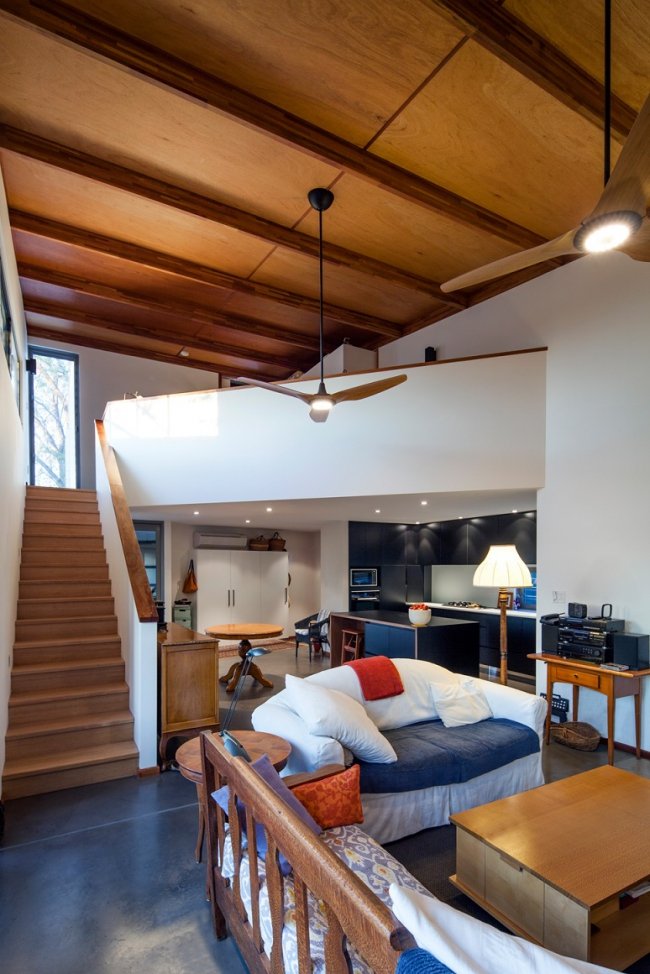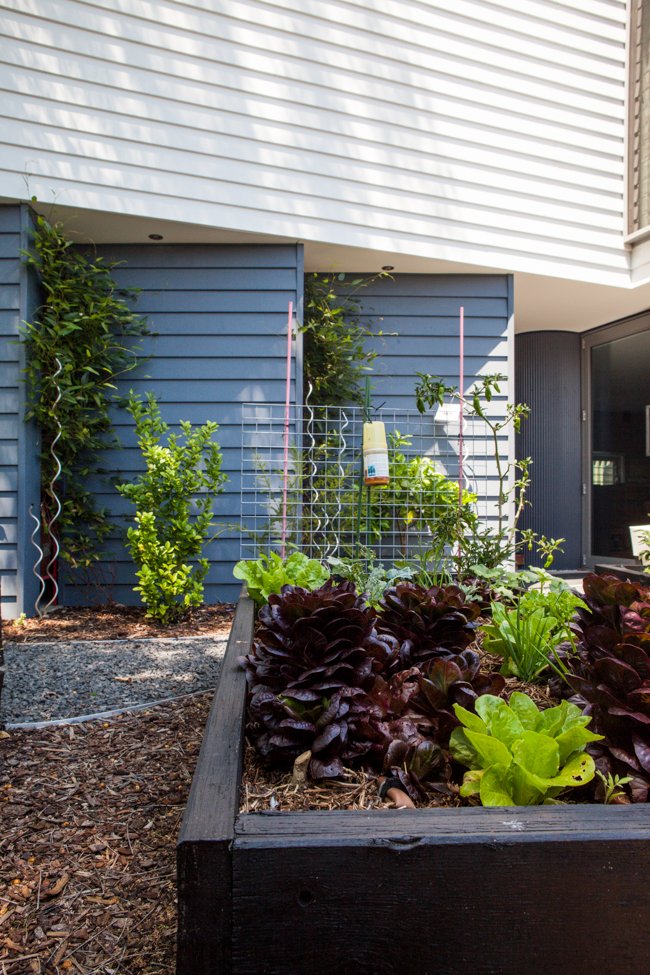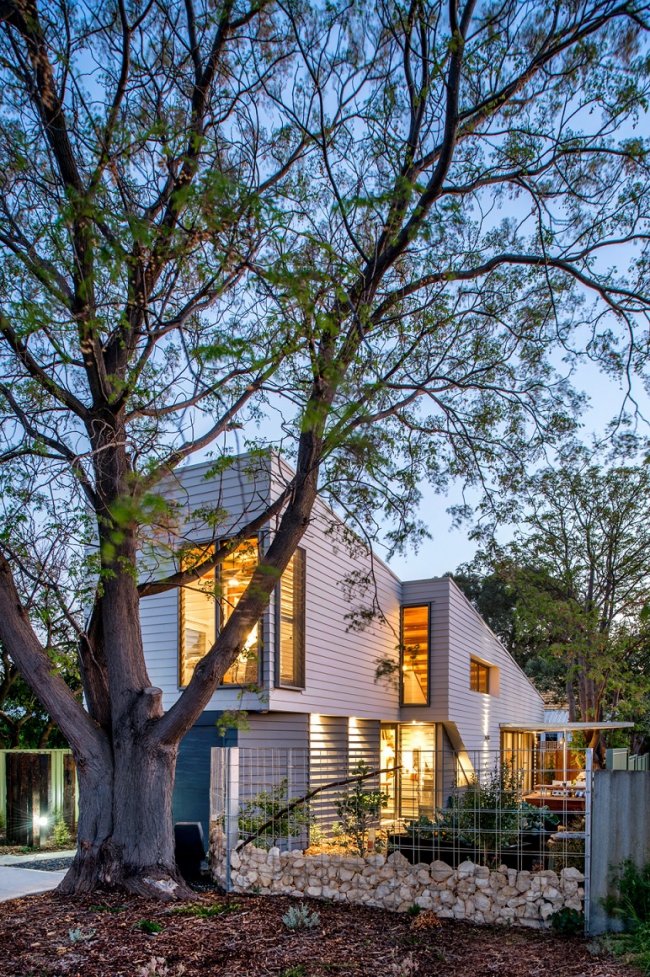 Some of you may have been lucky enough to visit it in person for the awesome event that is
Open House Perth
. You guys will understand why I think it's House Nerd-worthy! When we live in a city in a time when more than 95% of new homes are by project home builders, here is a house that is refreshingly different – it's not unnecessarily large, it's a freestanding house with just two bedrooms, it was designed specifically for just one person, and rather than slavishly following trends or resale requirements, it's exactly what she wanted.
Built on a 295sqm infill block that was once the backyard of another home, this is a small house – but it doesn't feel small. The combination of the high ceiling, orientation and expanses of glass (there are charming garden or treed outlooks from every window, and an internal glass sliding door to the ground floor bedroom suite) makes the house feel much more expansive than its modest 160sqm. It's gorgeous – and very thoughtfully planned. (The house took out the award for Small Project Architecture in the 2015 WA Architecture Awards).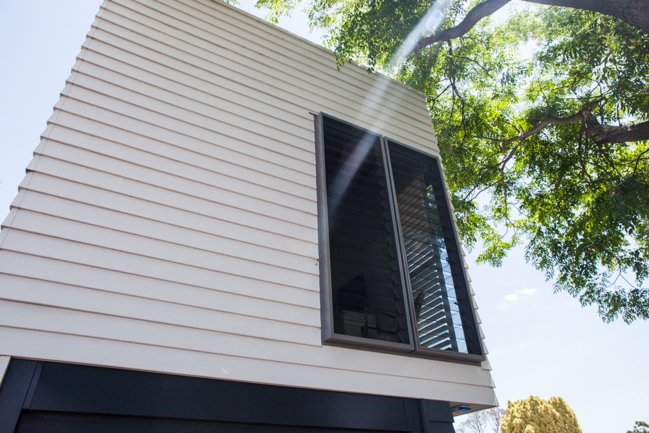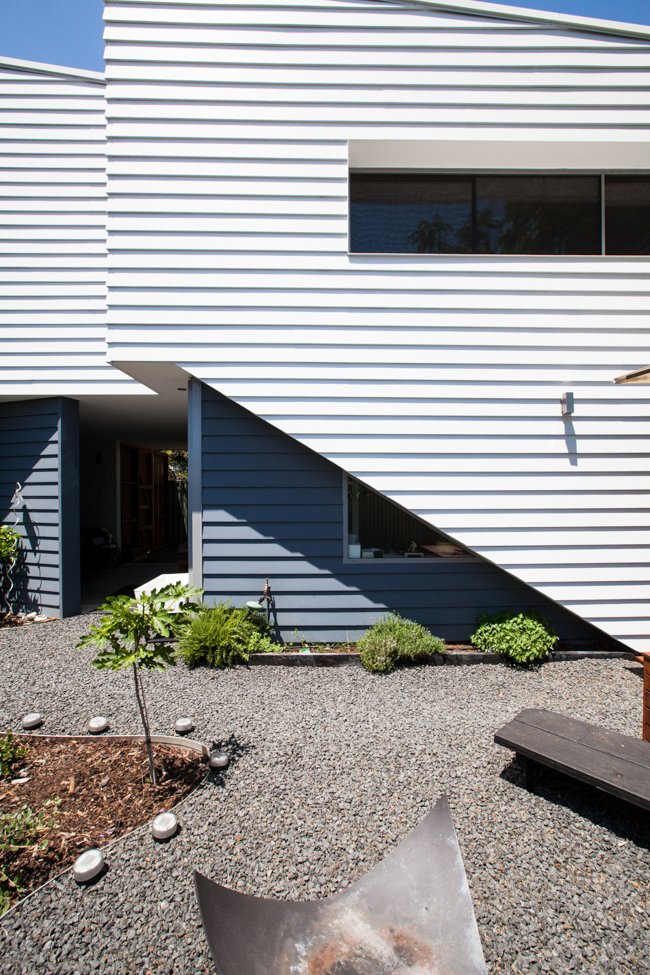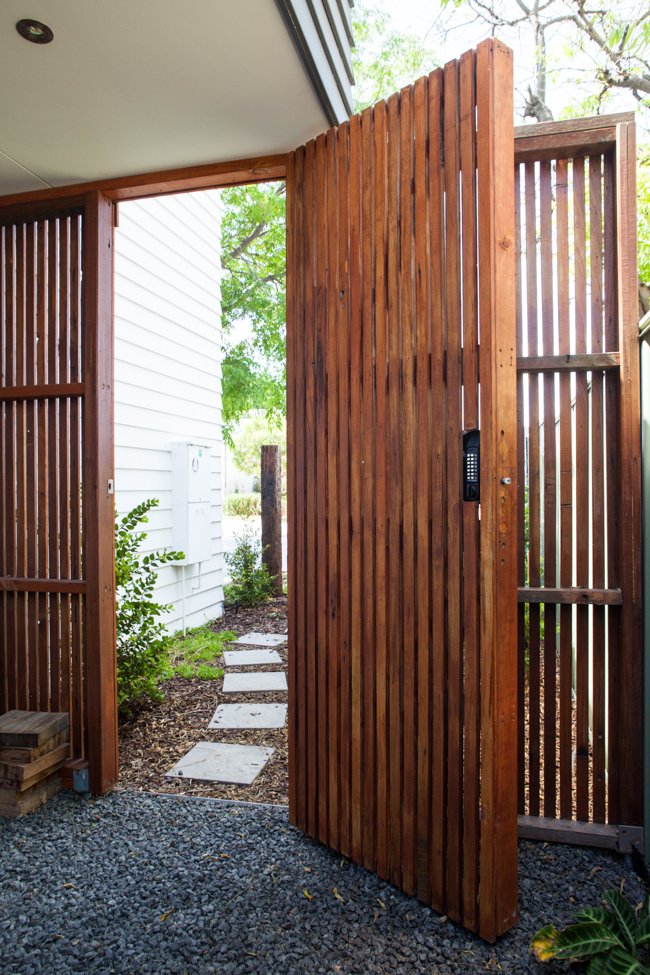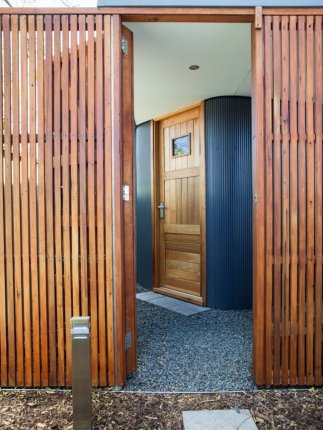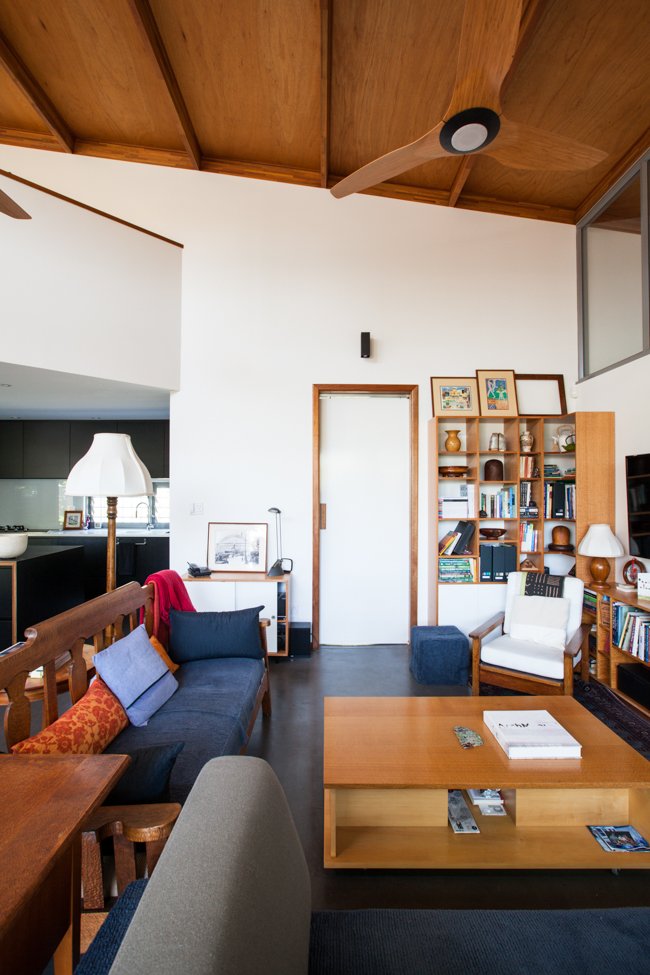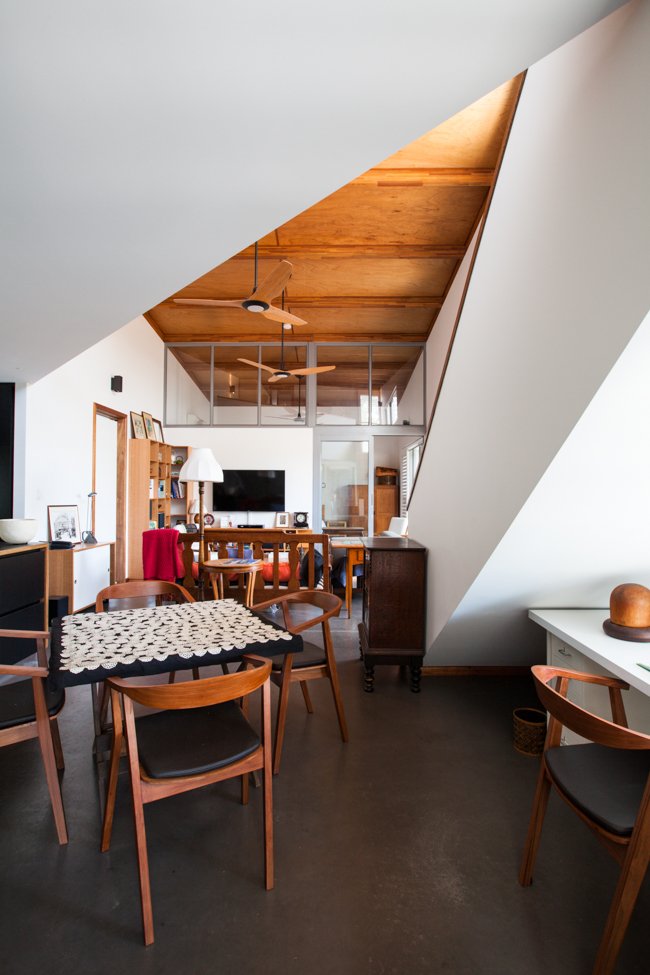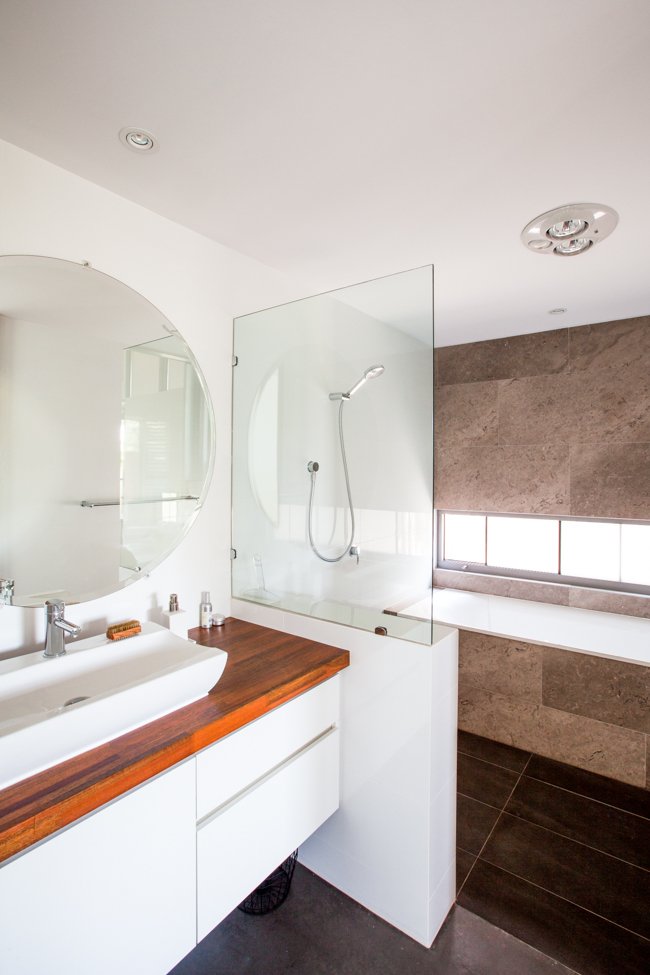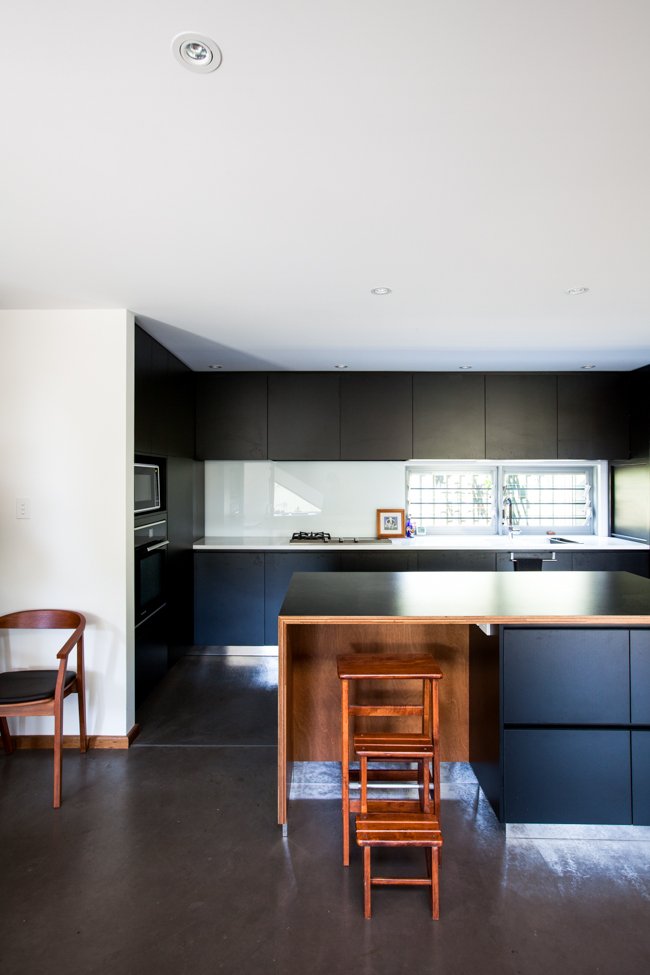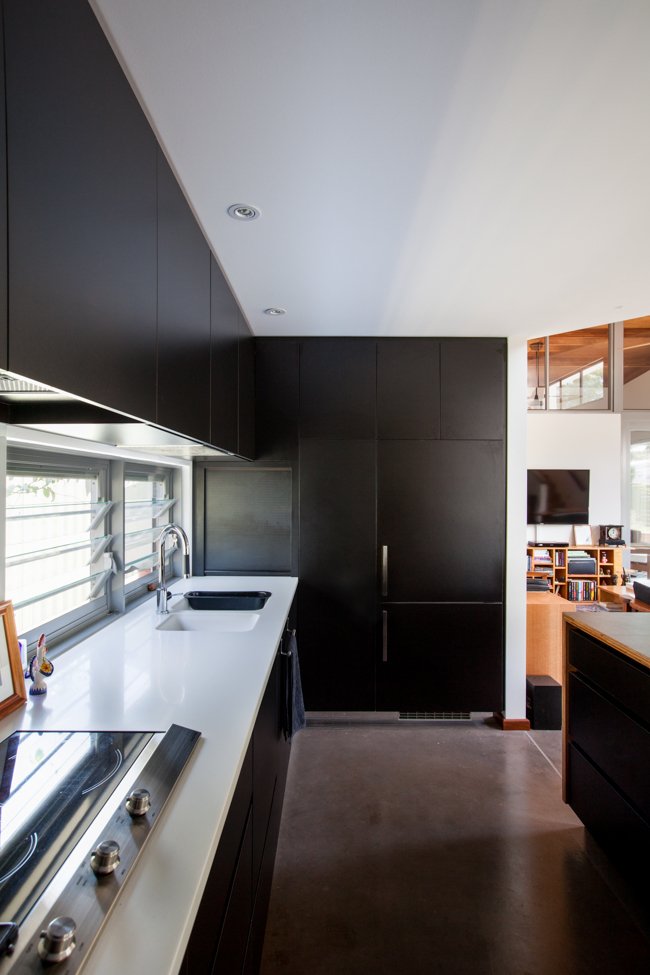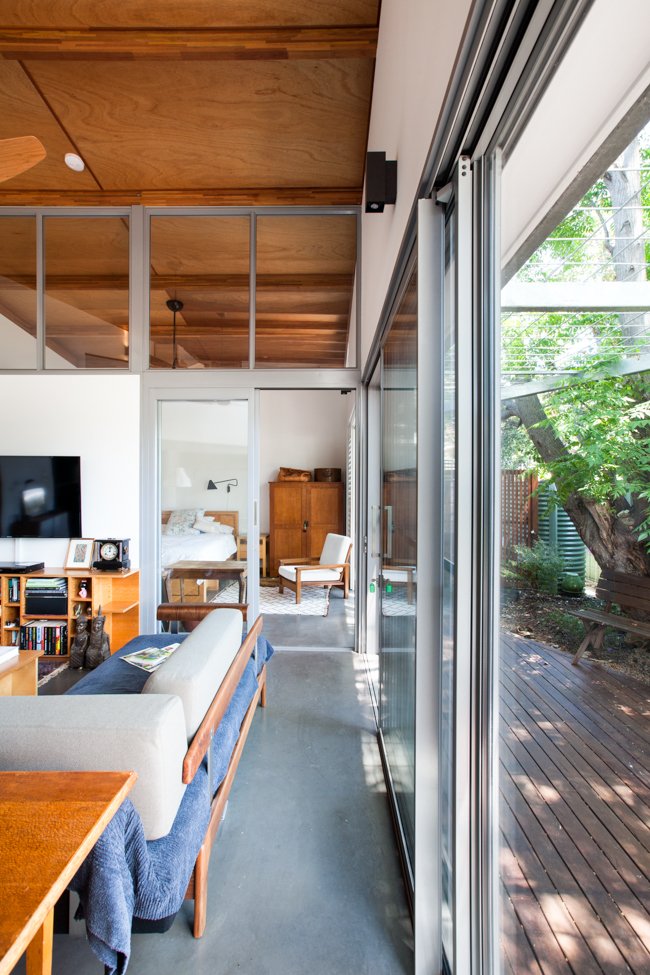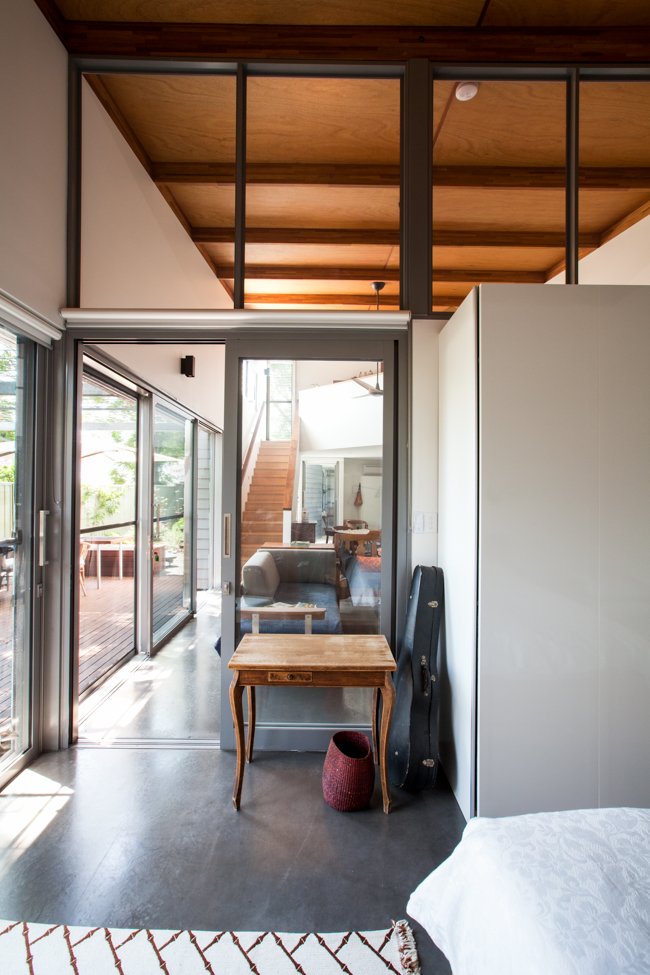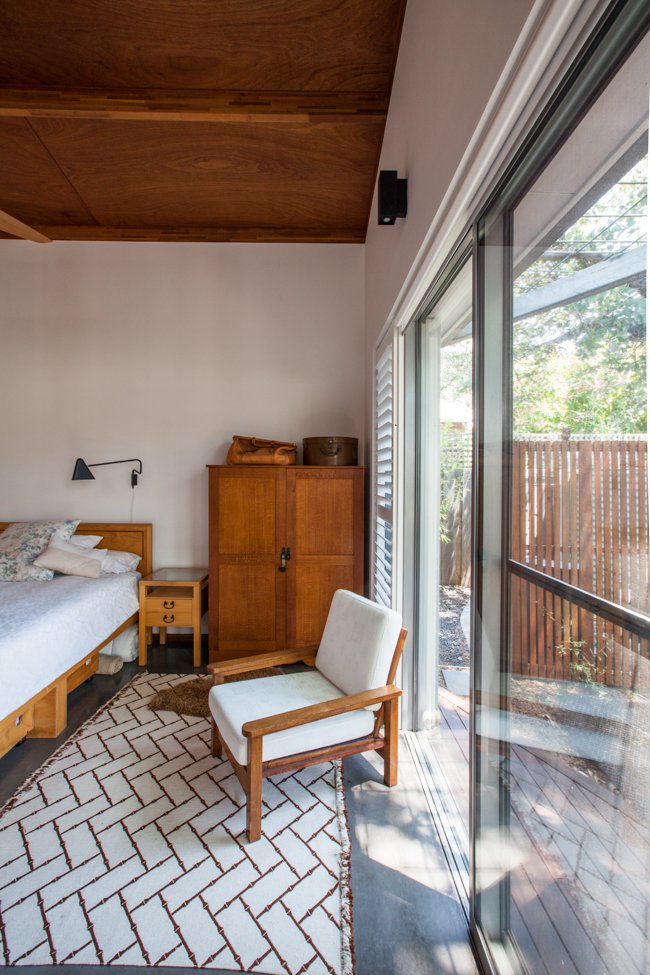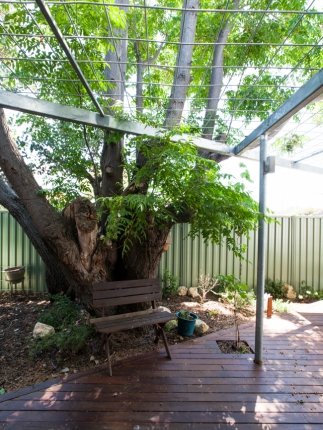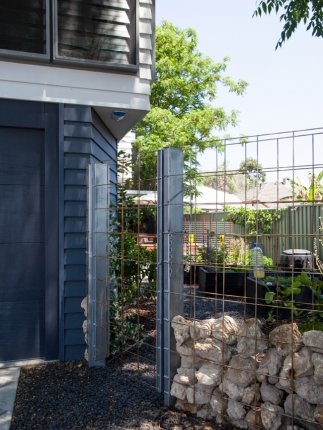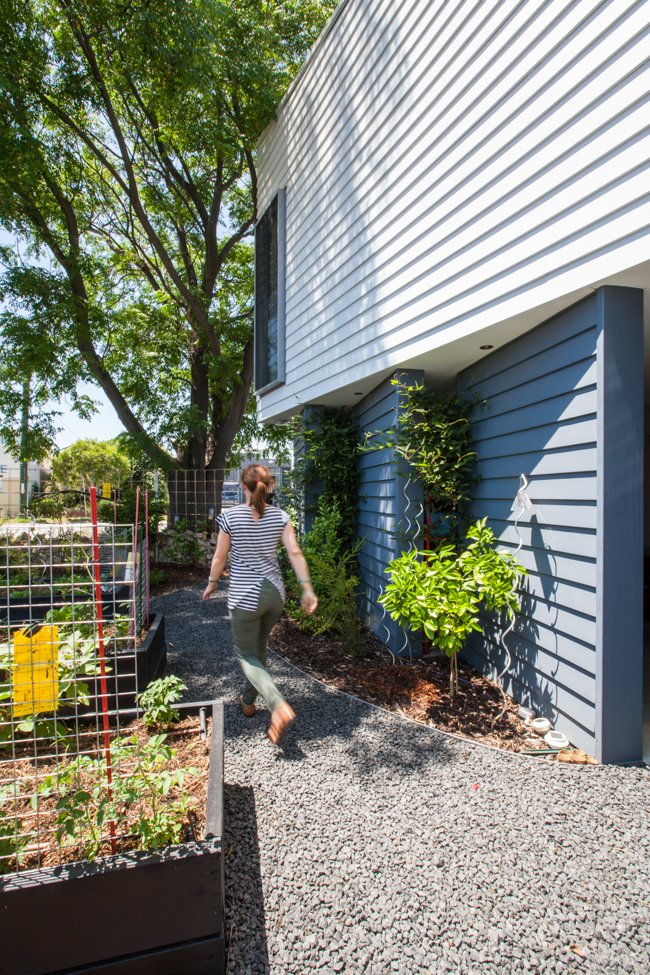 The owner, a FIFO professional who wanted to design her home for retirement, had hired Ben before, enlisting Mountford Architects to make changes to her former home, a 15 year old Tuscan-style villa in East Perth. When it came to designing her dream home, he was foremost at her mind. And she and Ben are clearly buds, despite their, er, disagreements. For example, the owner wanted chunky timber door handles on the interior doors. Ben hates them. "When she told me she was getting them, I went back to the office and took some deep breaths," he says.
She rolls her eyes and laughs. "You'd think it was his house!"
But it is most certainly her house – a house designed perfectly for her, the way she likes to live and what she values. Well-acquainted with ecologically sustainable development principles (ESDP), she knew she wanted her dream home to incorporate as much as it could. "I wanted to be able to reuse greywater, generate my own power and have rainwater plumbed into the home," she says. "I also wanted to be able to sit in the winter sun, have a vegie garden and have a wood-framed house – being from Queensland I was quite comfortable having a wood frame. I'd done a fair bit of renting different homes and I knew that brick can redirect heat back into the house after a run of really hot days. My brief was one bedroom one bathroom upstairs, one bedroom one bathroom downstairs."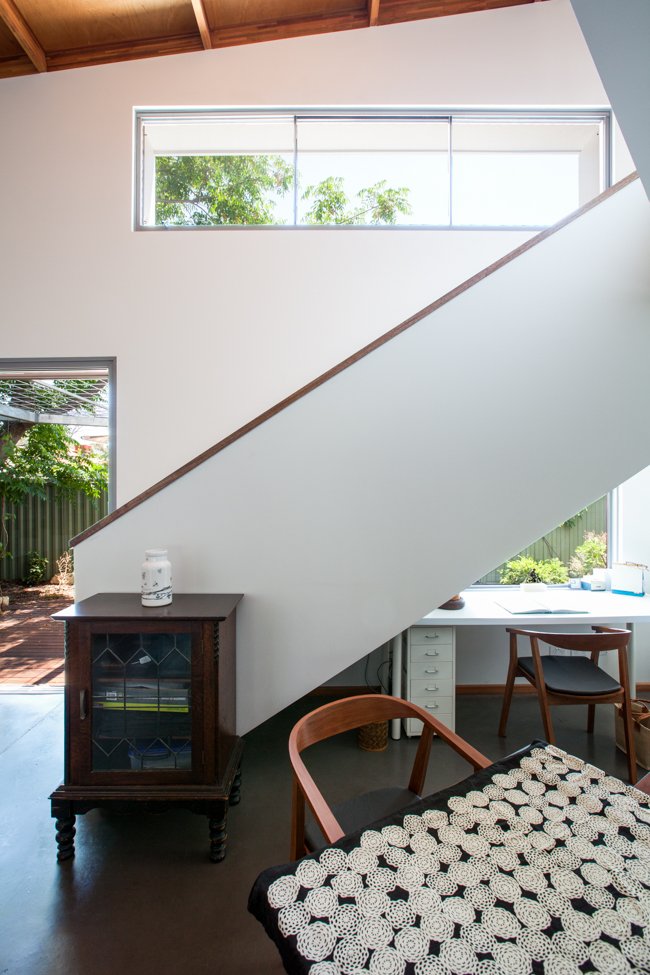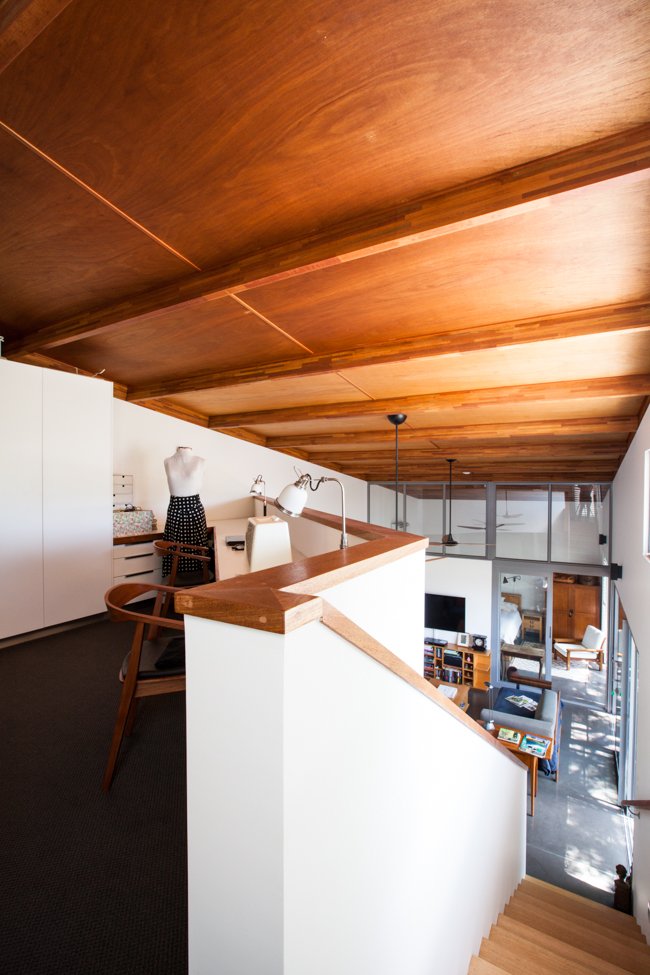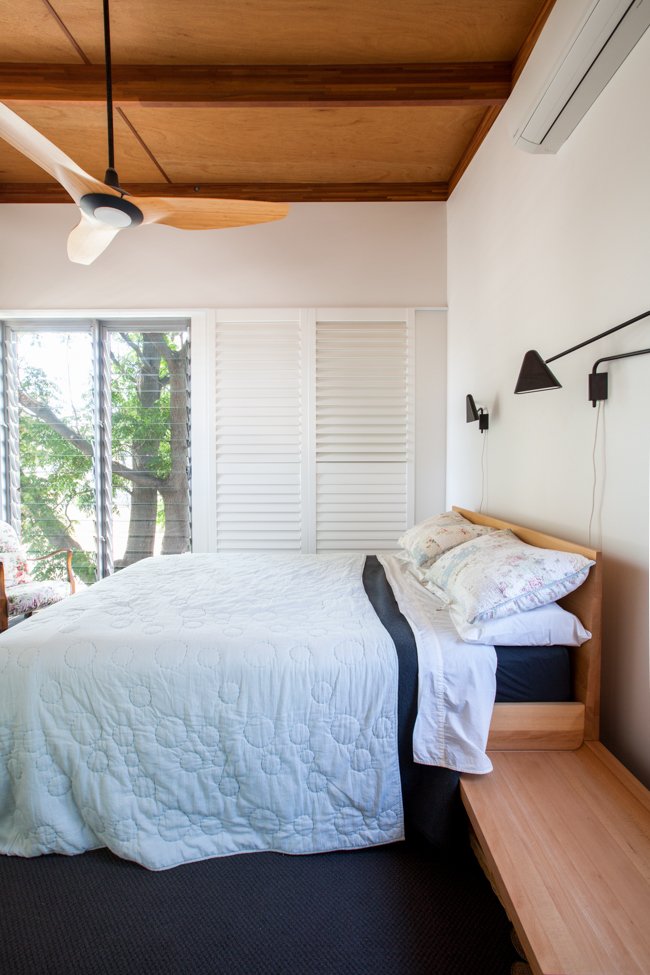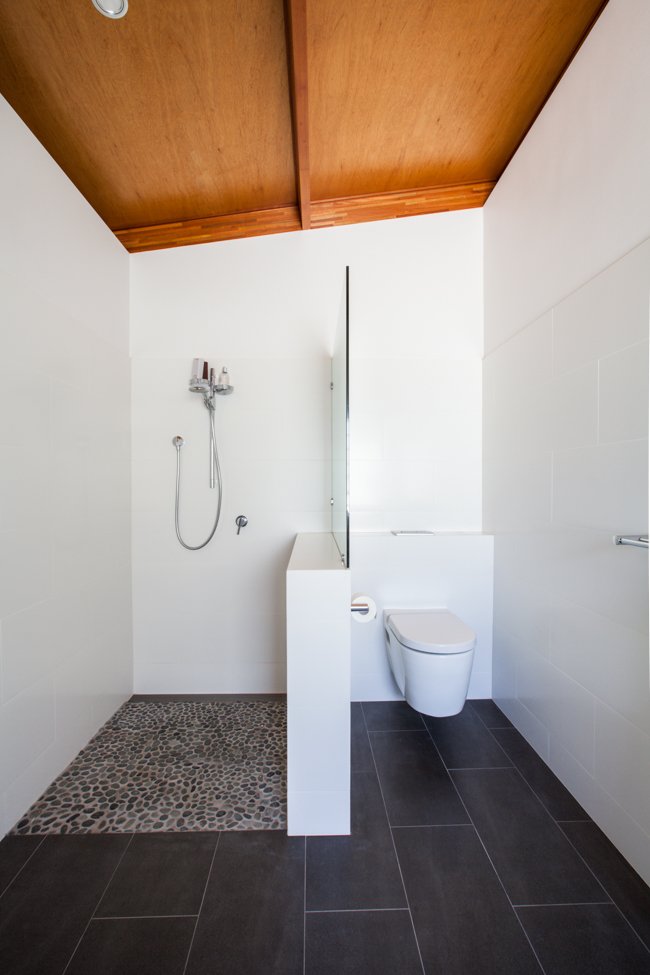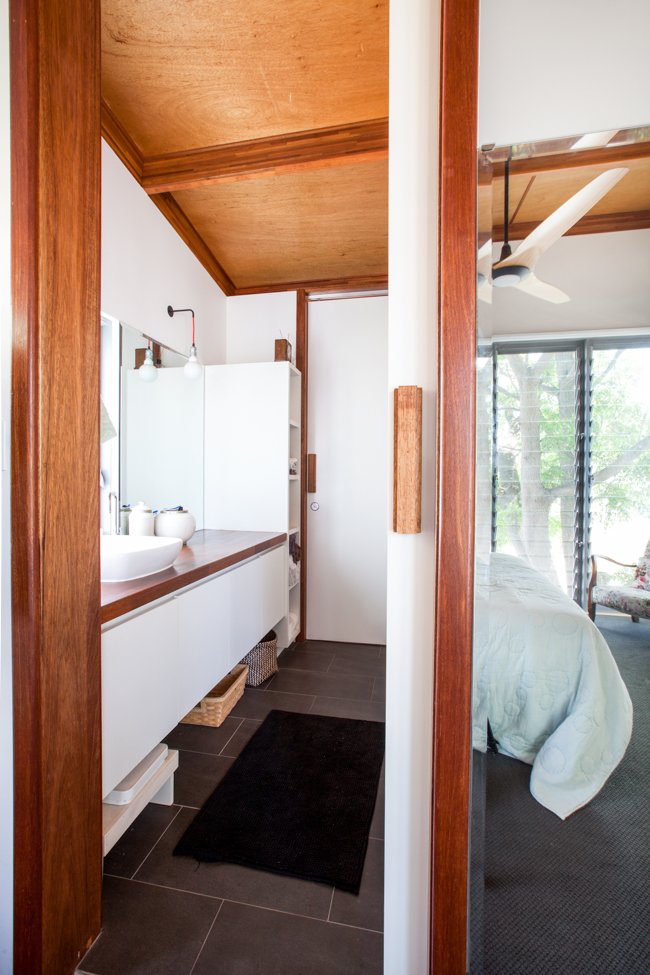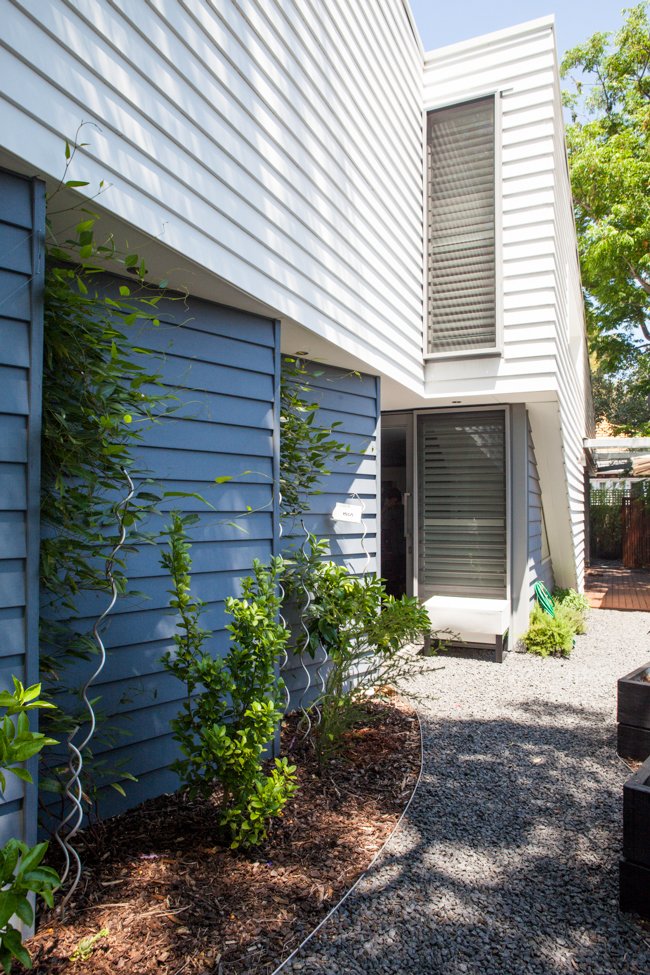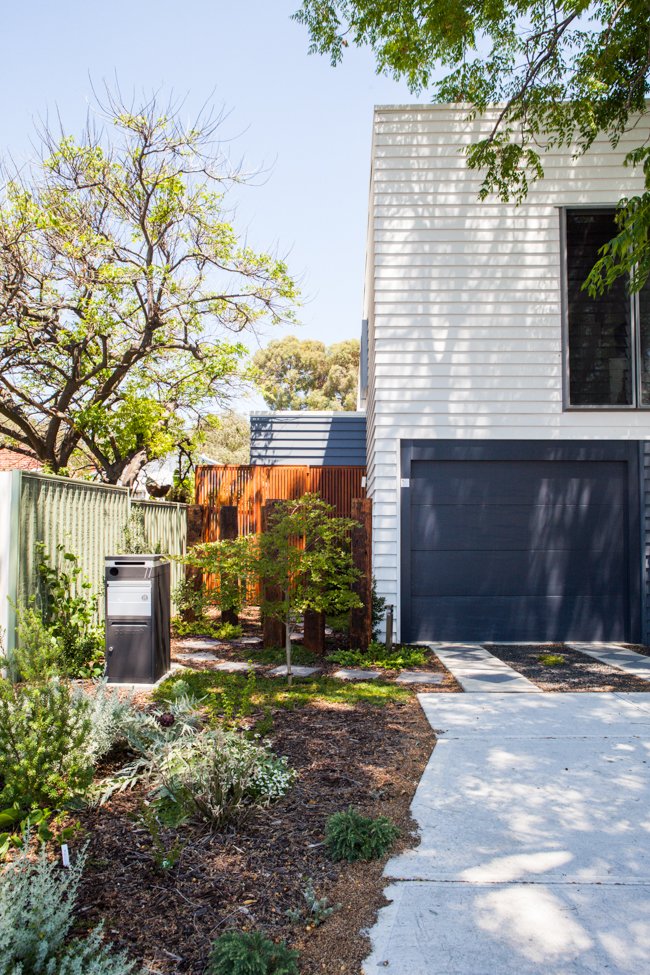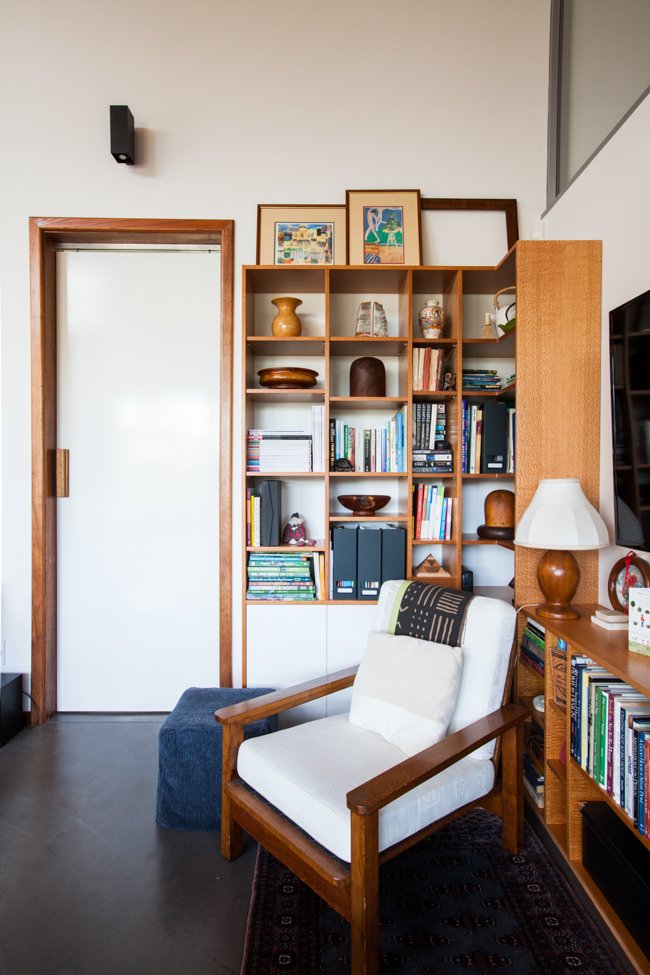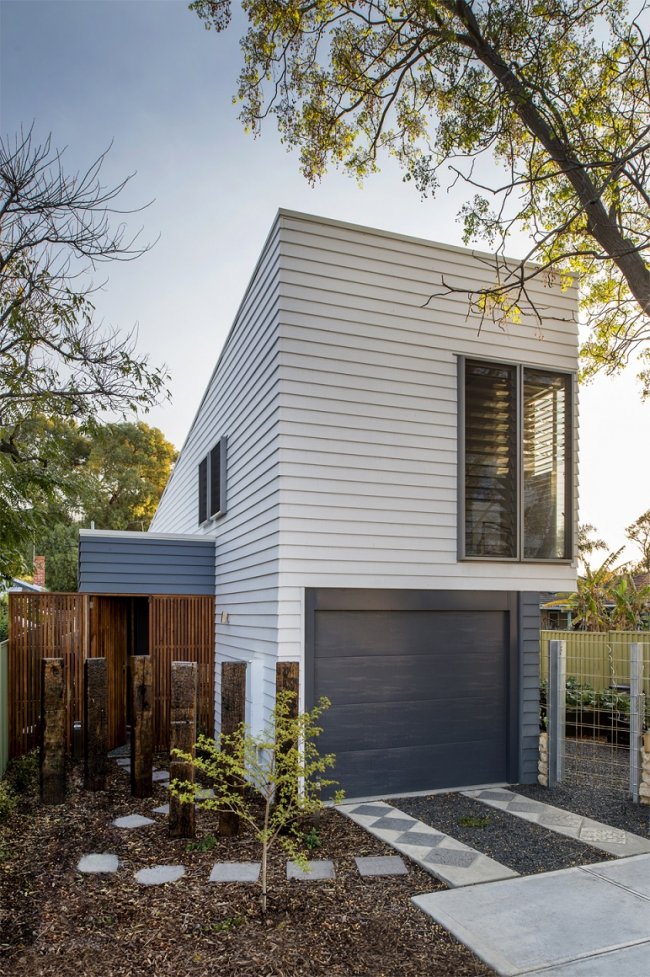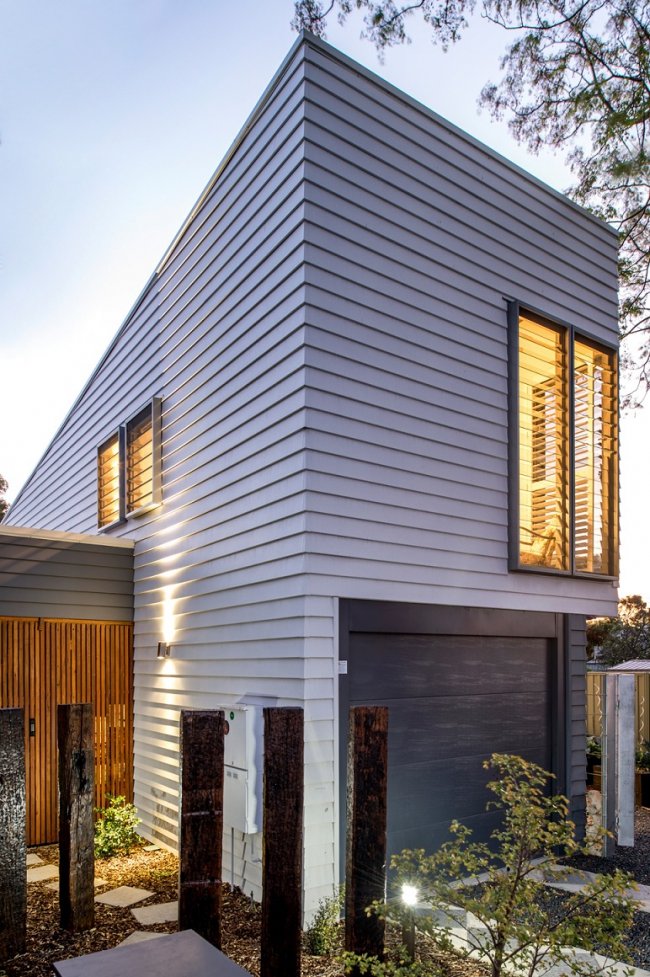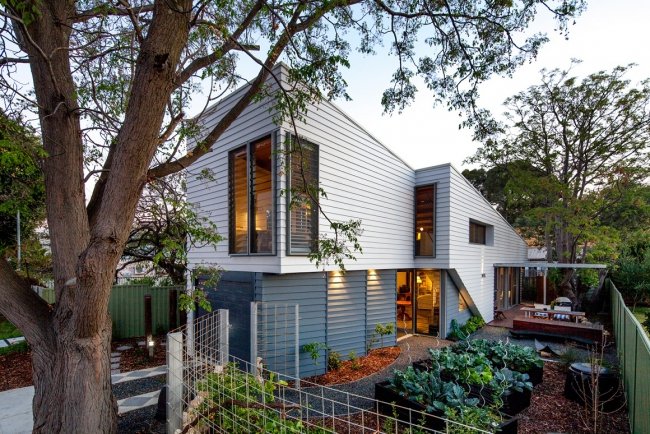 The owner also wanted the house to minimise material usage and heat gains, and to be designed around the tall trees, which I thought was lovely. (The lot was formerly the backyard of another house). "I bought the block for the trees, because I knew the trees would block out the hot afternoon sun," she tells me. Inside, Northern European influences blend with elements of Japanese interiors to create a calming ambience. It's quiet here.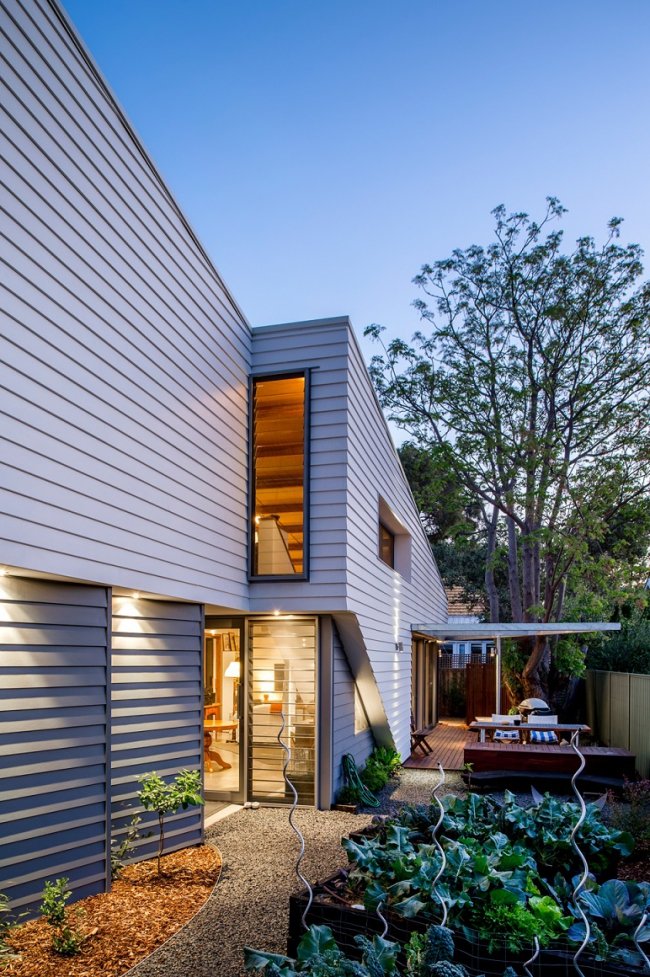 As nice as this house looks in photos, there is something almost magical about the way it feels in real life. Those of you who have visited it will know what I'm talking about, and likely you would be as charmed as I am. But most besotted of all is the home owner. "When I moved in and first just sort of sat here, with the lovely light coming into the living area, it was just fabulous," she says. "I couldn't believe this was my house." Maya x

Like this story? You can see other inspiring new houses as well as home renovations by following House Nerd on Facebook, Instagram @housenerd, Pinterest, Twitter @HouseNerd_ or Bloglovin.

HOME LOWDOWN
THE HOUSE
An award-winning, freestanding, eco-friendly, solar passive two bedroom new-build
LOCATION
Maylands, Western Australia
BUILT
2015
THE ARCHITECT
Ben Mountford of Mountford Architects
BUILDER
FEATURES
Solar passive, open-plan kitchen, living and dining, solar panels, greywater system, rainwater use, permaculture gardens
PHOTOGRAPHY
Daytime photography by Heather Robbins of Red Images Fine Photography
Twilight photography by Stephen Nicholls