Posted Monday, May 11, 2015 in:
Home Envy
Obsessed With
Recently I was lucky enough to be asked by one of my editors at The West to go write about the Fremantle warehouse conversion home of celebrity couple Luc Longley and Anna Gare. This request was promptly followed by two Google searches: one, to check that Luc Longley was indeed some kind of sports star as I suspected, two, to see who Anna Gare was.
I cannot blame pregnancy brain; I am embarrassingly hopeless with sports stars and TV celebrities. I live in a bubble. Many an editor, who has asked me to write a story featuring So-and-So, has sunk her forehead on her desk at my polite response of, "Sure no worries; who is this person?" I do not watch any sports and every time I visit a footballer's house for work I have to Google him beforehand to check what team he plays for. I also don't really watch TV. Don't get me wrong, I will totally get into a Game of Thrones marathon with Mr Nerd, who once bought me seven seasons of Grand Designs on DVD, without me having once seen a single episode, because he was so confident I would enjoy them. And last year I even got VERY into The Bachelor, which I figured out you can watch online. But when I am home in the evenings, it just never even occurs to me that I can switch on the TV and oh-it's-Thursday-and-this-show-will-be-on-at-7. We just don't really watch TV-TV. I have never seen an episode of Masterchef, or even The Block (although I did watch half an episode of House Rules once). I am sure I would enjoy these programs immensely; it just does not cross my mind to watch them. So I am helplessly behind on my TV celebrity knowledge, and I did not know who Anna Gare was. But now I do! She is a very successful TV chef and former Junior Masterchef judge, and she married Perth-born basketballer Luc Longley, who played alongside Michael Jordan in the Chicago Bulls and was the first Australian to play in the NBA.

And moving on… their massive Fremantle warehouse conversion home is nothing short of awesome.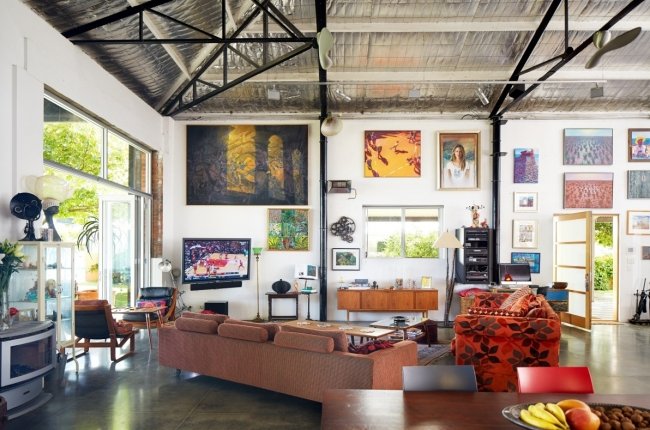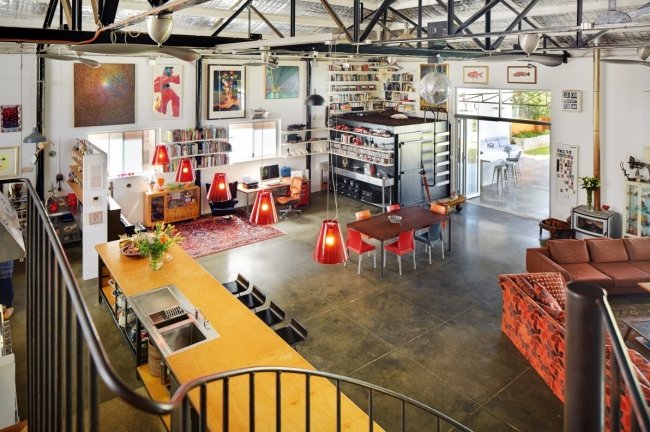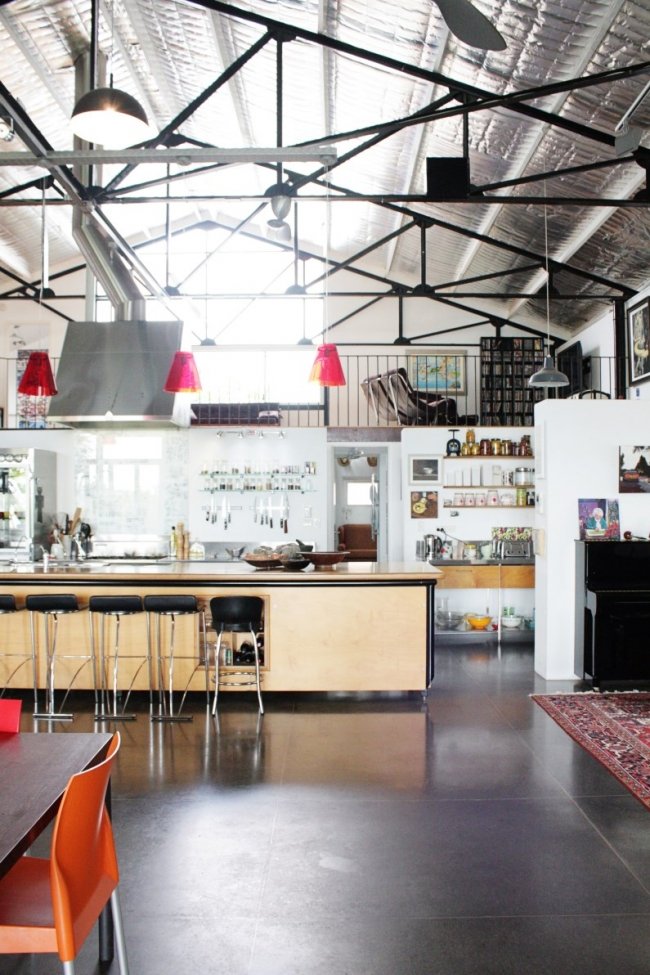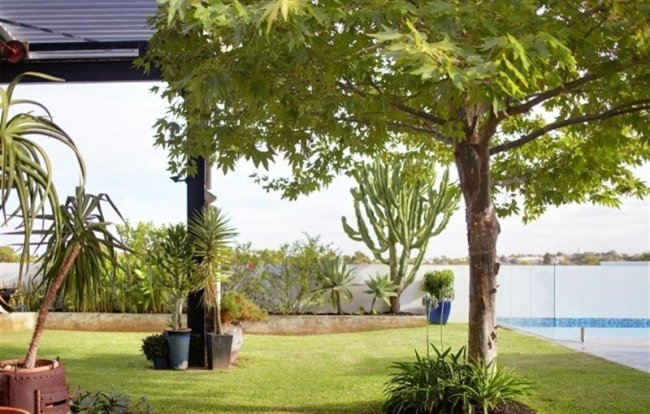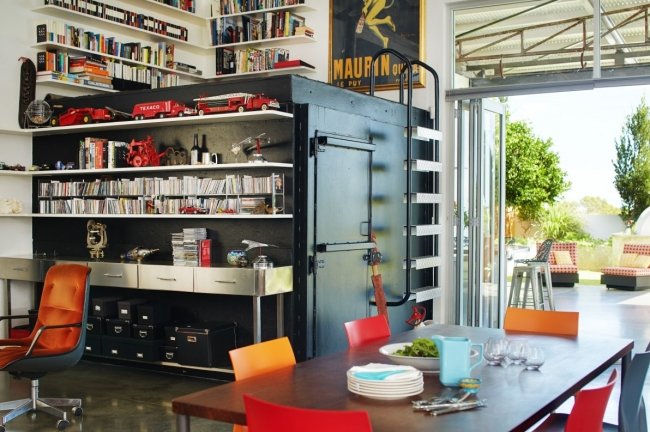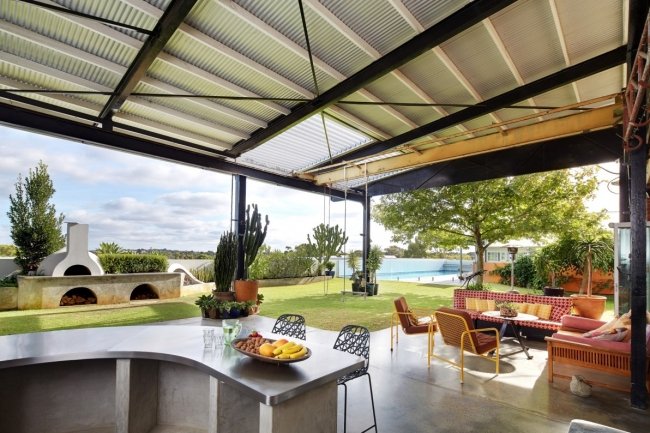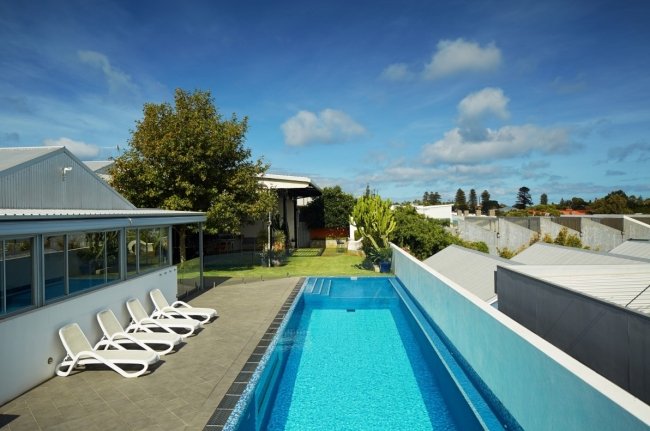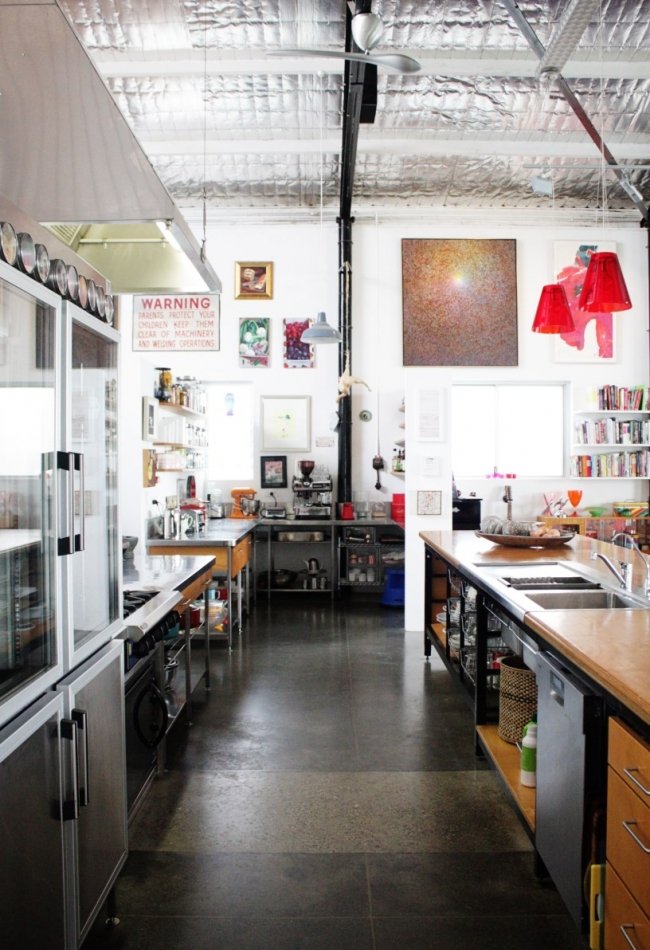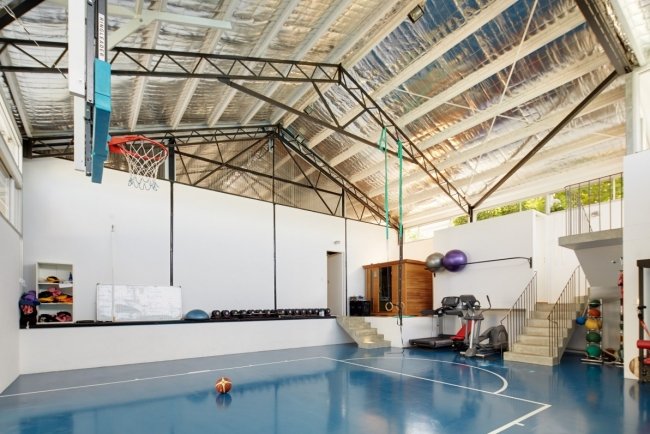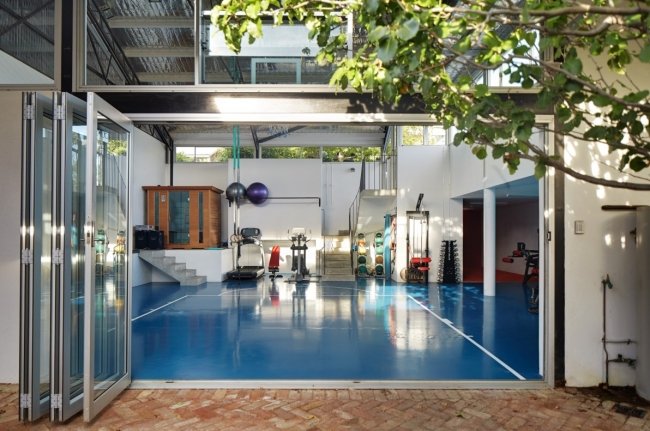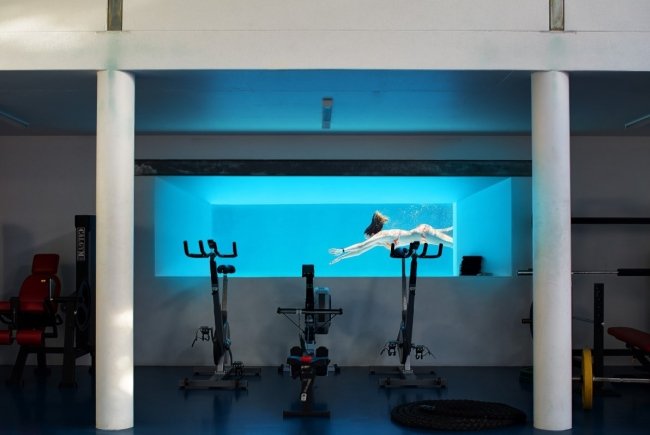 Luc and Anna have lived here since 2008, in a Brady Bunch-style existence raising four teenagers from previous relationships together; Anna's kids Jackson and Elsie, and Luc's daughters Claire and Lily.
Set in the heart of one of Fremantle's industrial areas, I realised upon arriving that I had driven past this place a zillion times and never even noticed it; and I certainly never would have suspected people lived here. And that is probably part of the aim – it is super private and secure.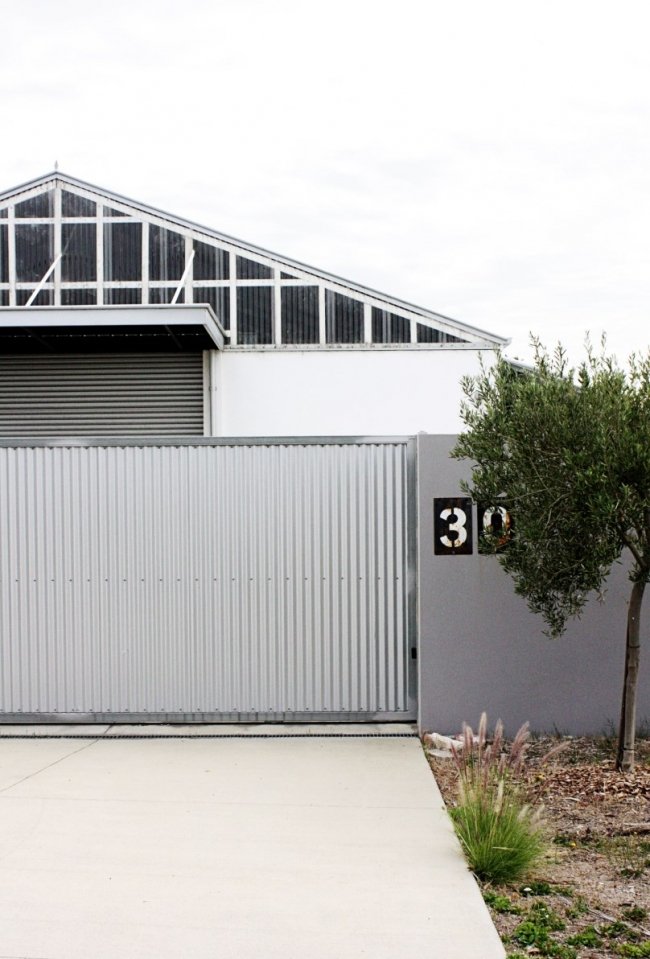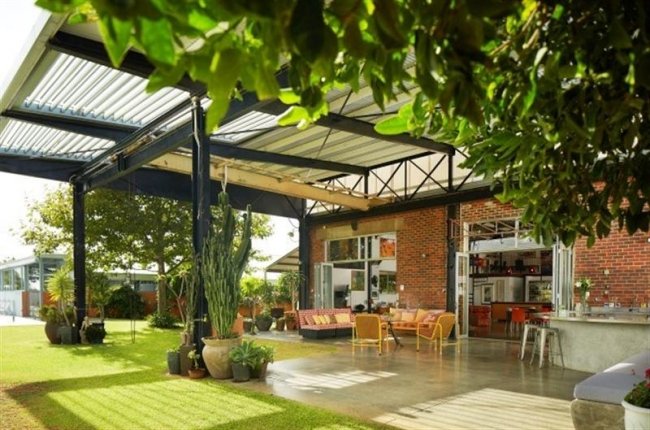 Just recently sold after a short stint on the market, it is without a doubt the kind of fantasy home you might imagine would culminate from a former NBA basketballer marrying a quirky celebrity chef – a perfect place for playing basketball, keeping fit, cooking and entertaining. With the guidance of Anna's father, who studied architecture, she and Luc converted two huge Fremantle boat warehouses into their dream family home.
One of the factory warehouses is now their house, with five bedrooms and a spacious open-plan living and amazing indoor and outdoor kitchens. The other warehouse has been turned into a recreational zone with an indoor basketball court, gym, sauna, changeroom, workshop and a garage that would comfortably accommodate six or more cars. The warehouses are HUGE. And the ceilings are nice and high (perfect for Luc's 218cm height!)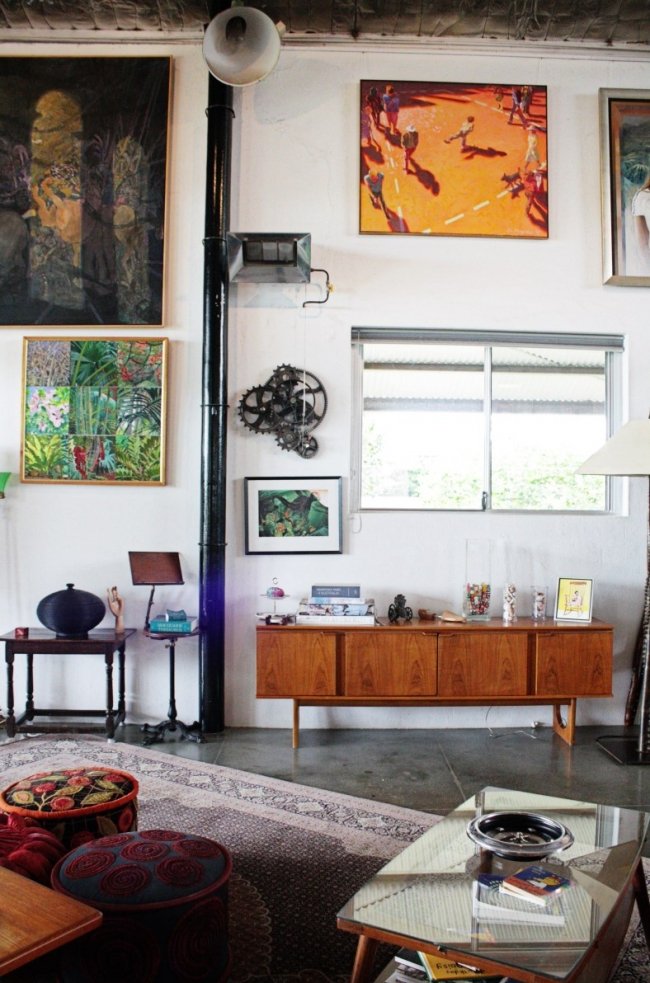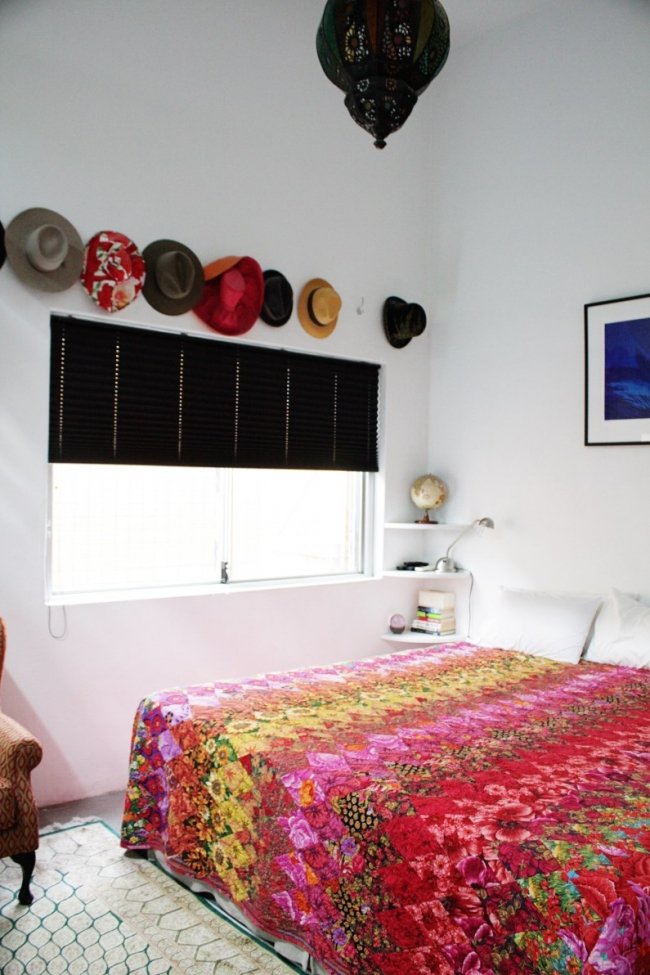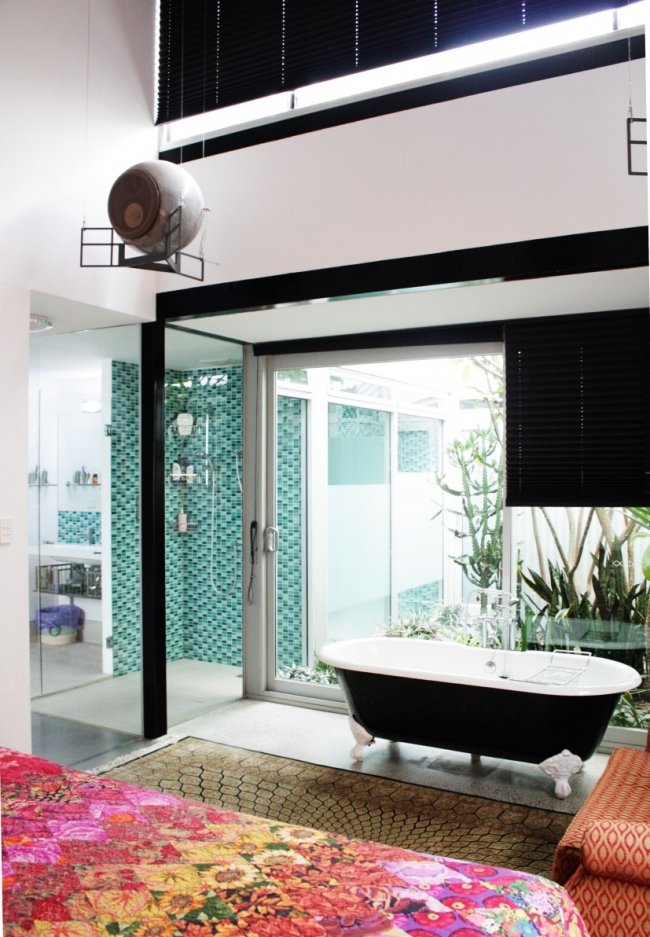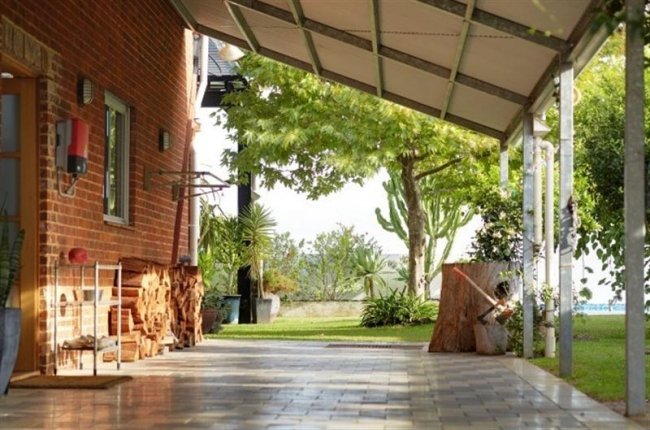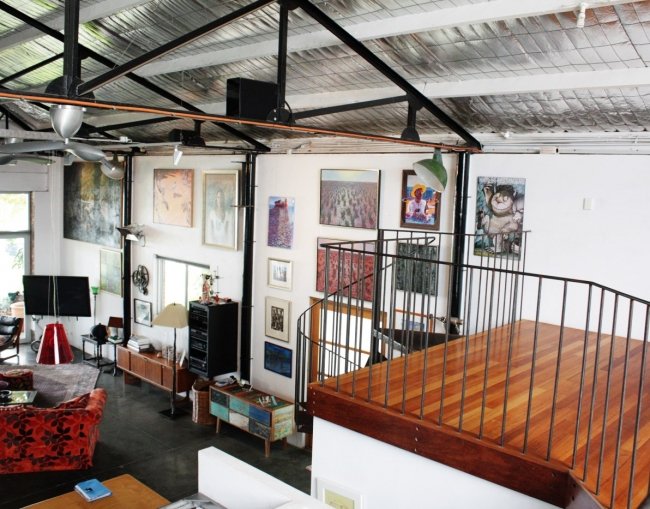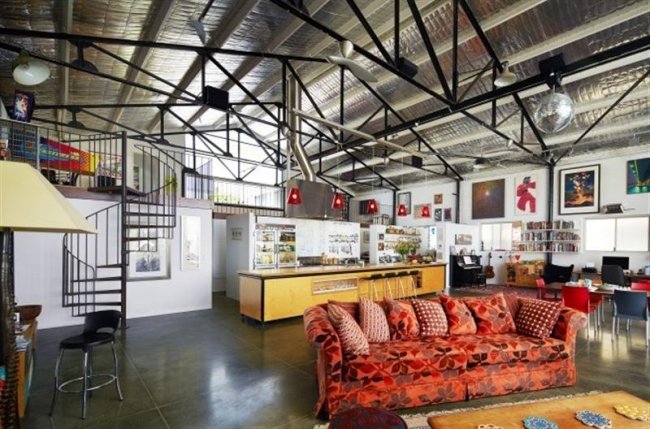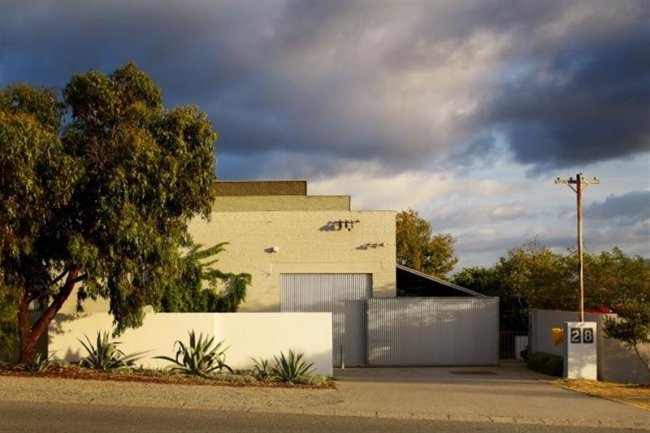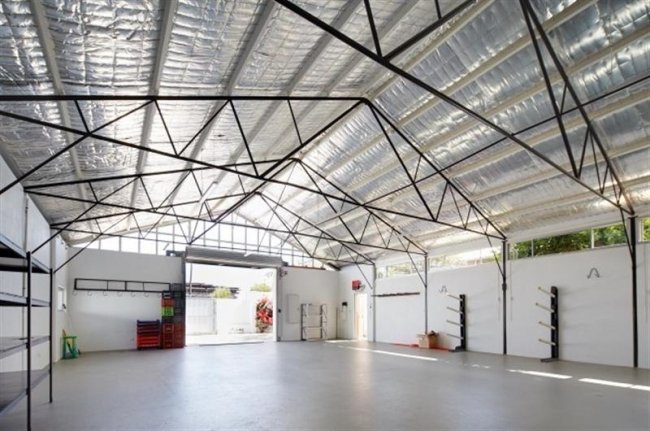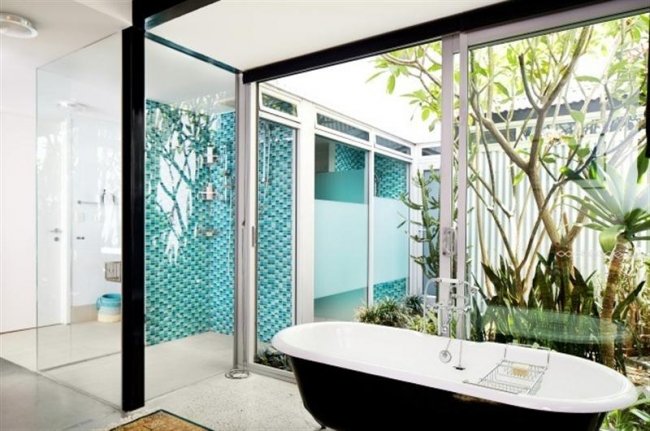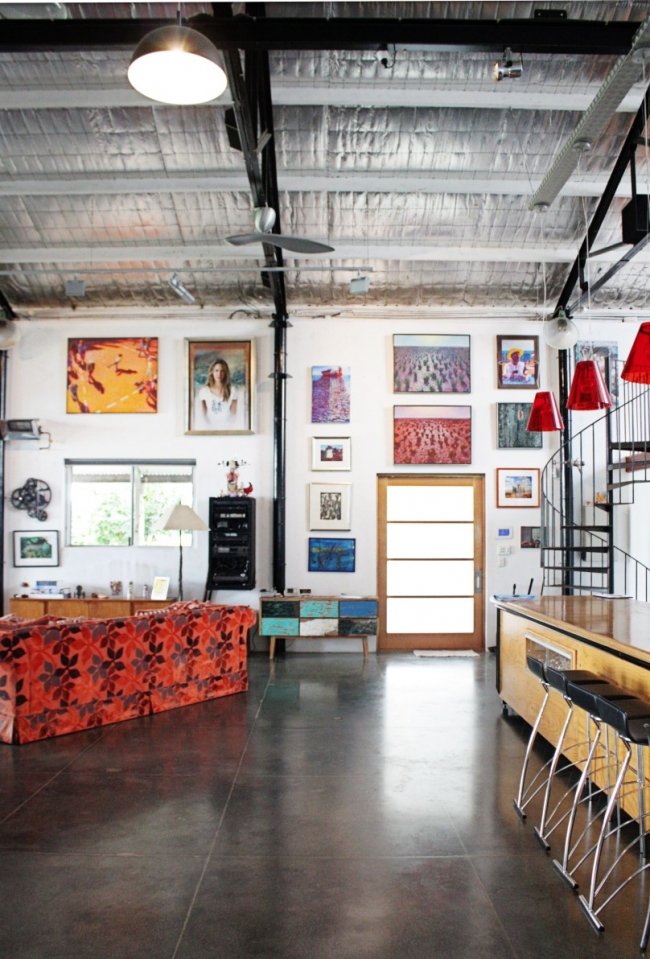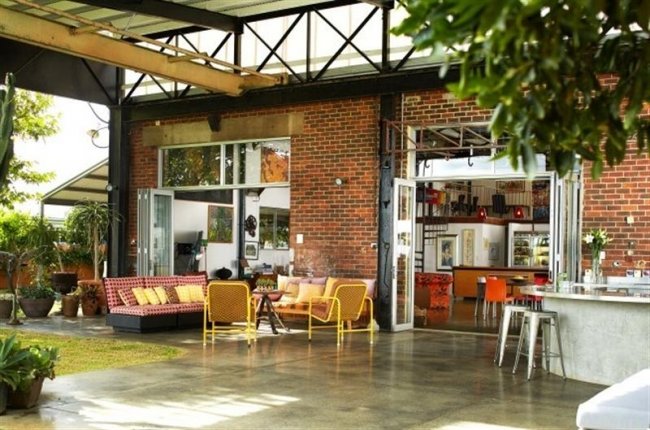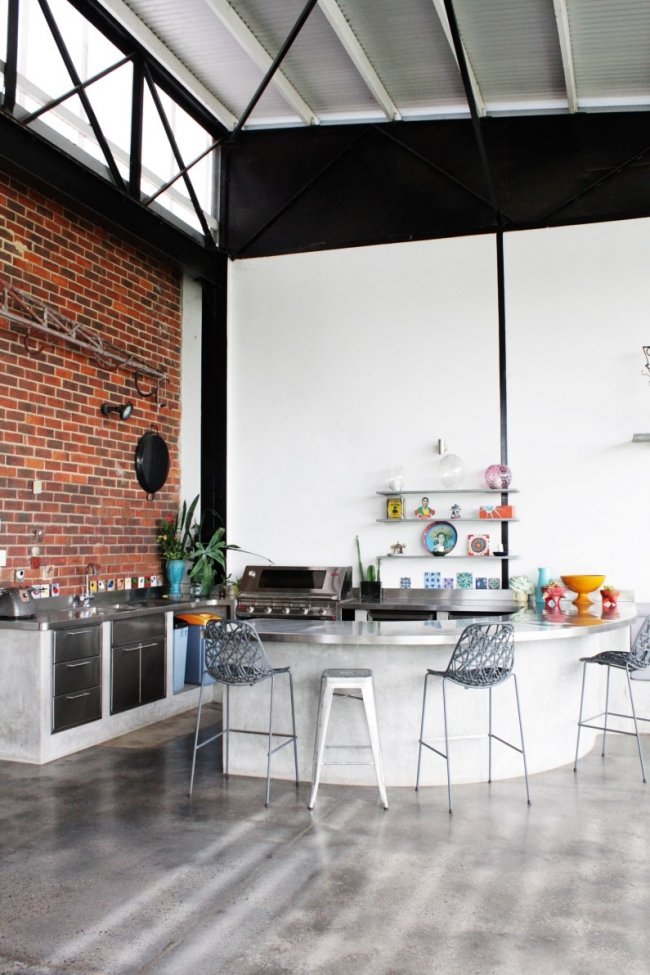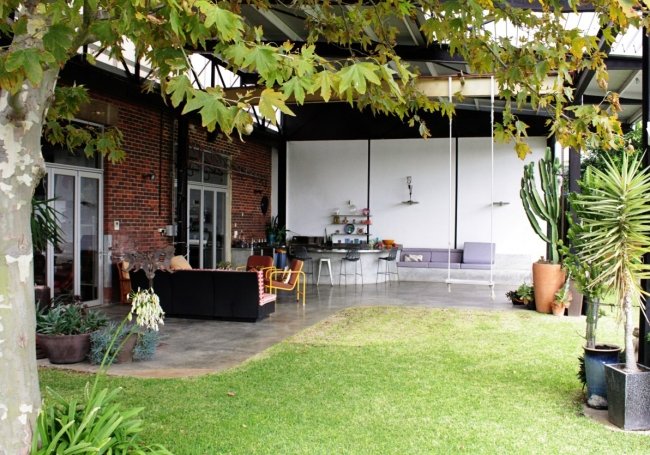 The warehouses sit on a whopping 1866sqm landholding and the Mediterranean-inspired gardens feature mature fruit trees, passionfruit vines, an alfresco kitchen and a woodfired pizza oven. And a pool, set high on the block's elevated block. The house is on one of the higher points in the area, giving it sweeping valley views across Fremantle and the nearby golf course. Squint and you could be in Italy!
Now with the kids having left home, Luc and Anna have moved down south permanently to their Denmark country house, situated on a block Luc bought 25 years ago using his first pay cheque and sales from basketball trading cards. "We had a bloody good time there and we love it but it deserves another family to fill it up," says Luc of the house. Maya x

Thanks to this post's sponsor, GoHaus.