Have you ever been stuck on a room and just wished you could call in an interior designer for help? I have.
Now, would you trust someone you'd never even met to redesign the interiors of your entire home? Advising you on everything from paint to floor finishes, window treatments, to furniture, textiles, lamps and even artwork? We are.
I had been emailing very talented interior designer Nelly Reffet of Twinkle and Whistle to organise a story for House Nerd on the amazing makeover she gave this ugly beach cottage.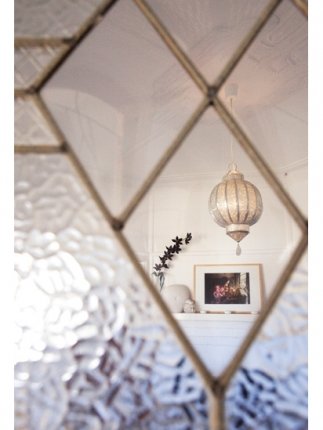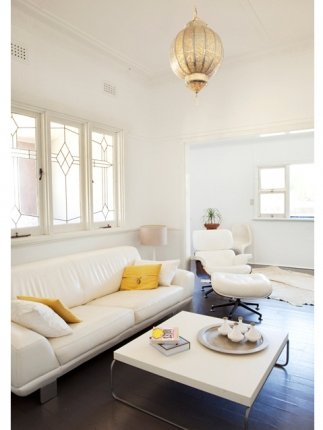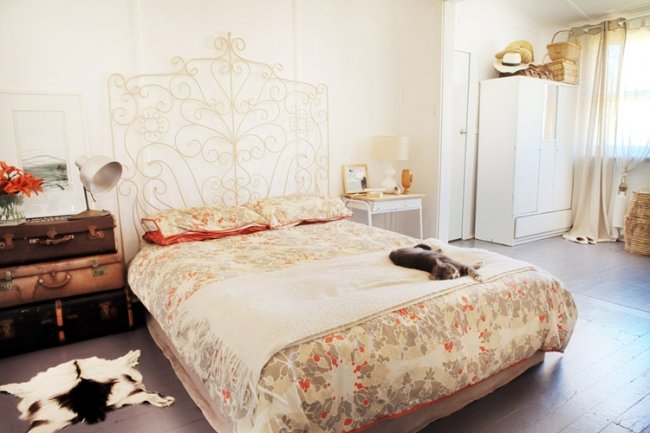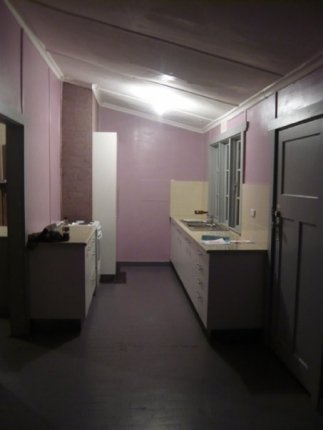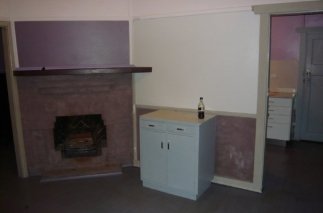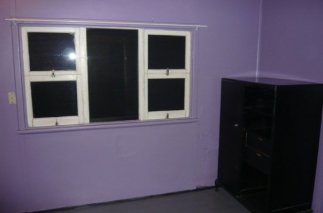 Nelly and I were chatting about my own house, The Crap Shack when she kindly offered to cast her eye over my own digs and give us advice.
Now, you might think I'd be able to style my house myself. Well, I don't have interior design skills. Seriously. When I'm doing an interview at someone's house, often the owner will say, "You must get so many ideas from your job! Your house must be really lovely."
They're wrong! Ideas I have in abundance - the wherewithal to choose which ones for my own home? Not so much. My mind is overflowing with all the interior styles I love.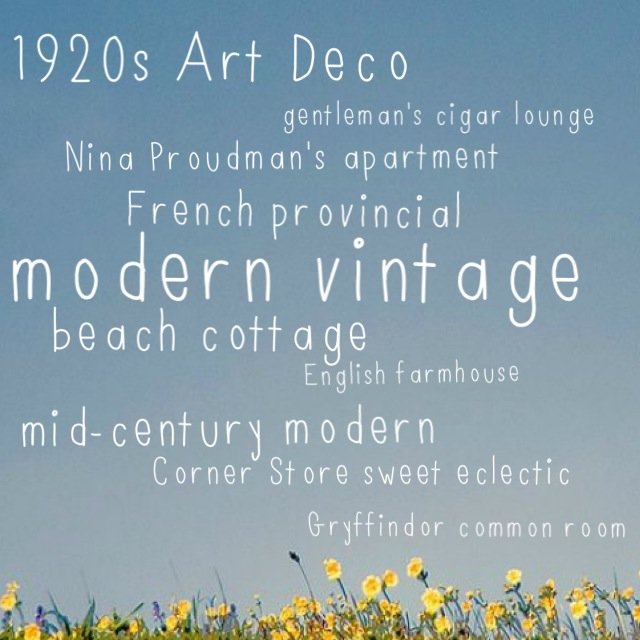 For me, being surrounded by this stuff every day means that when it comes to doing my own place, I'm overwhelmed. I know exactly what I love and don't. But my mind is so cluttered I can't edit it down into a cohesive style. You've heard of information overload? I have interiors overload.
When it comes to assimilating what I like, the result is jumbled, and not in a good Abigail Ahern-eclectic way, either, more a "What happened here?" way. (There was that one time while Mr Nerd was away, I went crazy at 10pm on a Wednesday night and painted all the ugly tiles in our hallway white. And then half our furniture. My sister came over and remarked that my house reminded her of the white room in Willy Wonka and the Chocolate Factory).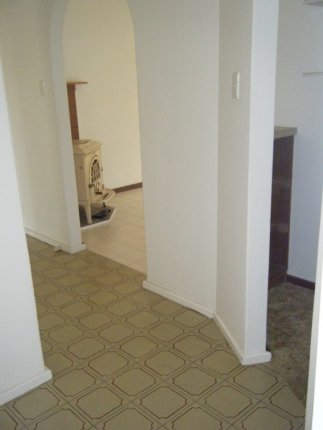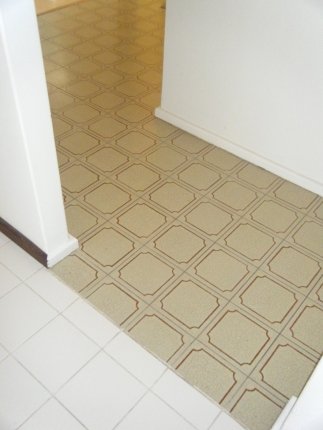 I love our house, but we have been here for three years and still haven't really 'done' the interiors. We still have very little storage and our furniture consists of a few pieces we have saved up for teamed with roadside finds and hand-me-downs from our parents waiting to be eventually replaced. Our bed is a chipboard and veneer affair from the 80s that used to belong to my folks. I have never made inquiries, but I fear I was actually conceived in this bed. (Different mattress though).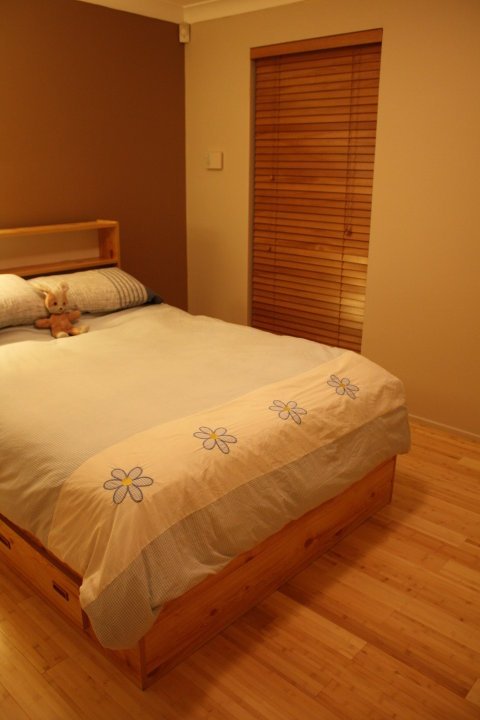 So when the chance came for Nelly to give us a consultation and offer her interior design expertise, I said yes – even though I'd never met her . Other interior designers had offered me their services before, but I had always worried that:
they would laugh, either at The Crap Shack, or at my writer's budget, or both
that their renovation and design suggestions would be so unaffordable, they would only ever be wistful daydreams
But even though I had never met Nelly, I felt very comfortable saying yes. I usually base my decisions on gut instinct, and I knew I would like her in person. I also knew her kind of style and strengths would translate well to our home. I liked her enthusiasm and warmth, her can-do attitude and her honesty - she warned me that she was quite upfront and said things how they were, with 'declutter!' a frequent word in her vocabulary when she gives consults. (Perfect. Let's see if she can 'declutter' some of Mr Nerd's Year 9 jumpers that he insists he needs. "Memories!" he cries. Whatever. His jumpers can bite my ass).
Let's also not forget that I was also blown away by the shoestring budget reno she did on the Watermans Bay surf shack mentioned earlier (a rental at that!) – which brings me to another key factor – budget! I knew that Nelly styled extremely well given a shoestring budget. Finally here was an interior designer not afraid to use the word Kmart!
I have learned something new, nerds, and that is:
interior designers are not just for the rich
interior designers are not just for people with lovely houses
if you find the right designer who will work with your budget, styling your house doesn't have to be expensive (and I will talk about this in another post)
while good interior designers are not cheap, they can actually save you money and add value to your home (more to come!)
I had always thought interior designers were solely for people with plenty of money to splash on the latest fashions, and with the already-beautiful houses with the good bones.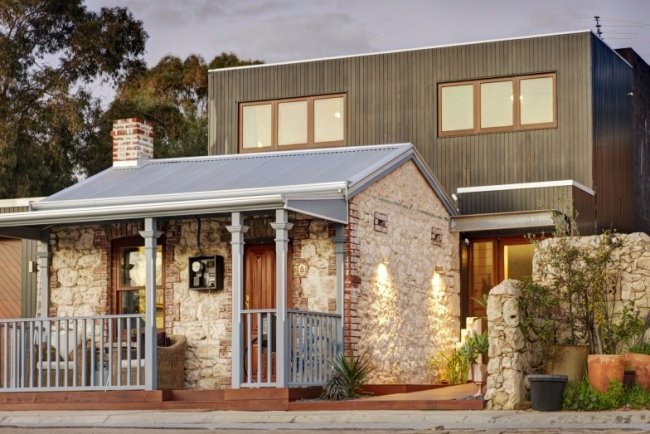 Not the case with Nelly. While she does style projects across the board, including some very upmarket homes, she actually specialises in the average houses of people just like Mr Nerd and myself. And she's not afraid to mix the more high-end investment pieces with much more affordable bits and bobs from IKEA, Kmart, Gumtree, op shops or even found on the side of the road. Now that's my kind of interior designer!
Even though I interview interior designers all the time, I never really knew just how they worked and I think quite a few of you readers would have the same curiosity.
So I thought I would write a series of posts on House Nerd about the process and The Crap Shack's progress – and getting up the courage to show you more of our 'befores' and our room transformations as we tackle each one! Here are some ultra-befores...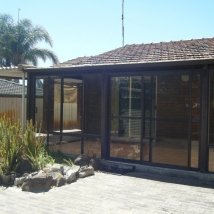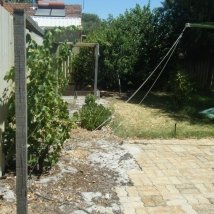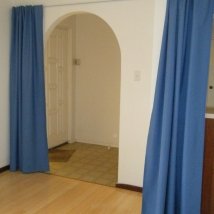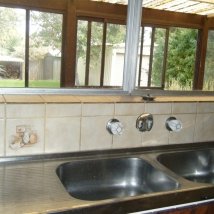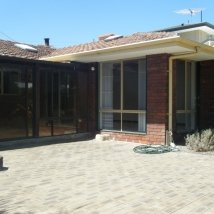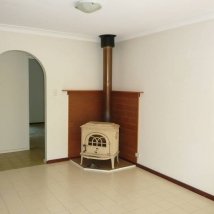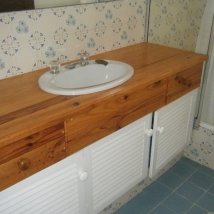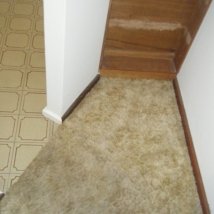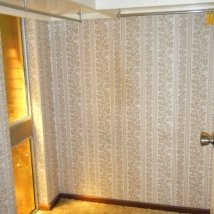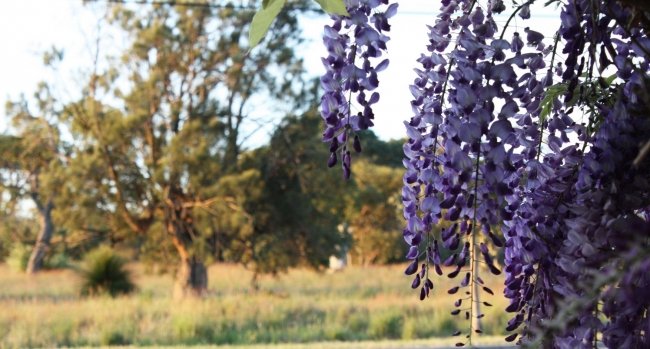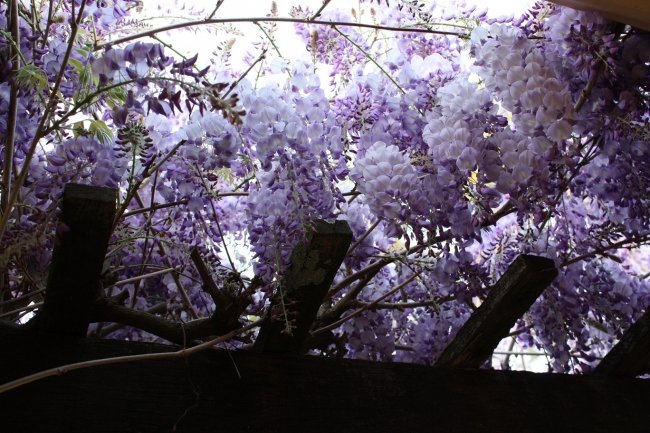 I'll also talk about how interior designers work and what you can expect during a consultation – and after that I'll tell you why hiring an interior designer is no longer just for the wealthy!
I hope you'll enjoy these posts, but first I'll reveal the second step when it comes to hiring an interior designer – convincing your partner you need one.
Usually when I have to ask Mr Nerd stuff that I want him to say yes to, I pick opportune moments when his mind is elsewhere. Like when he's wrestling with the dog.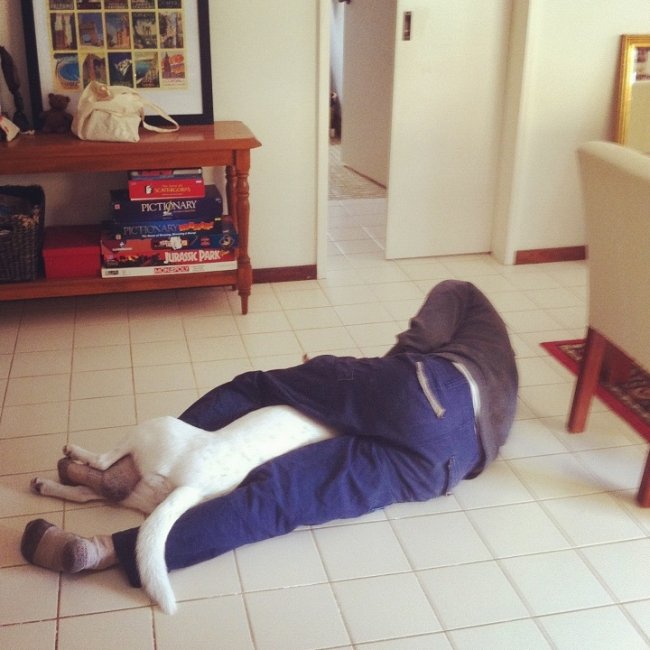 Or bashing away at the Playstation. Absorbed in House of Cards. Timing is crucial, nerds. He was glued to FIFA.
"Would you be cool with it if an interior designer came round here and did our house?"
"What interior designer?"
"Her name is Nelly. She's the one who did the renovation on that little surf shack that was a rental, remember?" I said, whipping out the iPad from behind my back and showing him the story.
"Oh yeah. That house was awesome. The photos are ethereal."
"Yes they are."
"So what does she do?"
"She'd just come round here and talk to us about the house, we tell her what stuff we like and don't like, and she comes up with ideas for tying everything together and gives us mood boards and styling advice. Oh, and she's from the South of France." That might have been a sly little addition, but Mr Nerd, coming from a European background himself, loves European houses.
"Yeah that sounds good."
About ten days later I reminded him. "Don't forget in two days' time Nelly is coming over."
"Nelly who?"
"Nelly the interior designer."
"What interior designer?"
"Remember, we're having an interior designer look at our house."
"An interior designer? Coming HERE?!"
"You SAID we could have an interior designer! You NEVER listen to me."
Stay tuned nerds. Maya x