Posted Friday, July 22, 2016 in:
Home Envy
Obsessed With
One of the things I have always liked about visiting my mother's family in Germany has to be the houses. So many European houses have this cosy, loved, familiar feel to them that I find so welcoming.

Another special thing about the houses, to me – and one of the things that really differentiates their residences to ours - is that so many are multi-dwelling residences. I don't mean big apartment complexes, but houses. My uncle's old farmhouse has been divided into two homes, one family upstairs and one downstairs. Another uncle, aunt and cousin of mine live in the upper floor of this lovely freestanding building in a little forest. There are three families living in this one building. And in the city, there are more and more of these free-standing multi-dwelling buildings, closer together and with smaller gardens than their country counterparts, but still with the same concept: more home, more families, on a smaller footprint.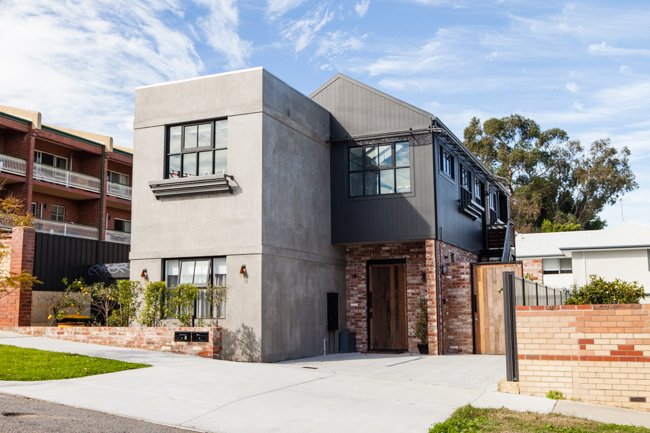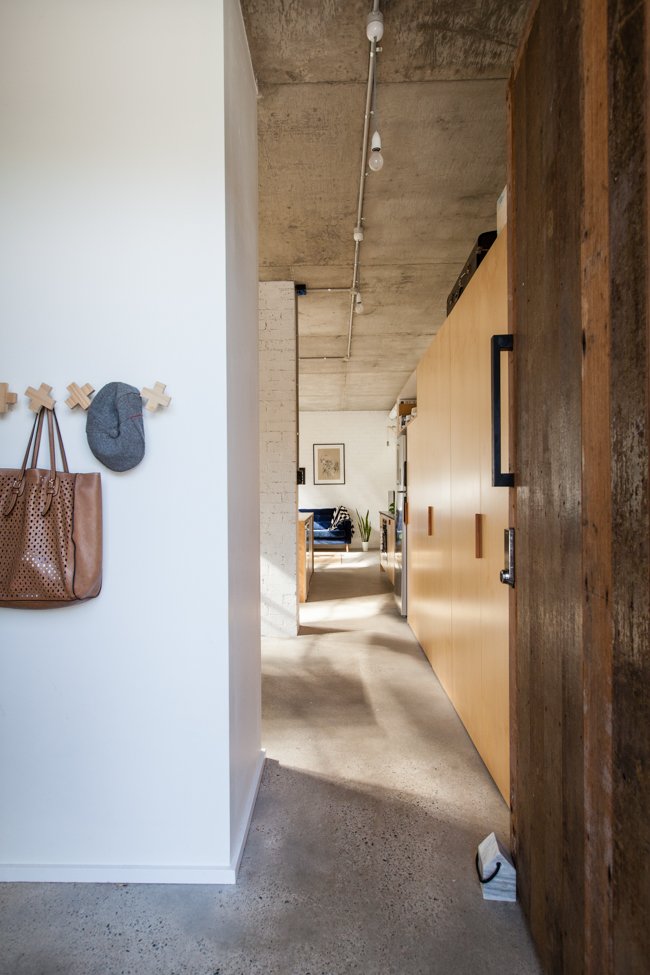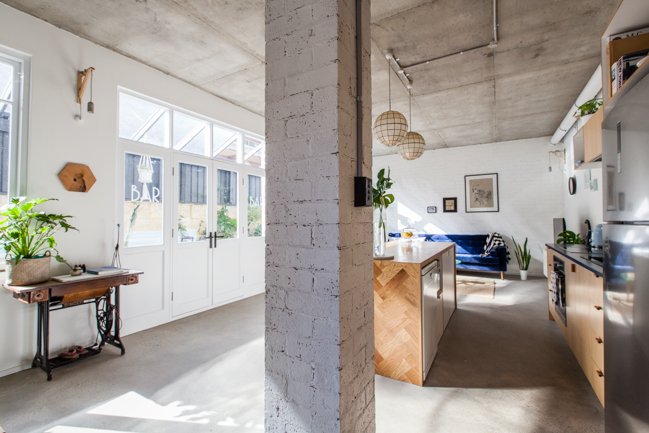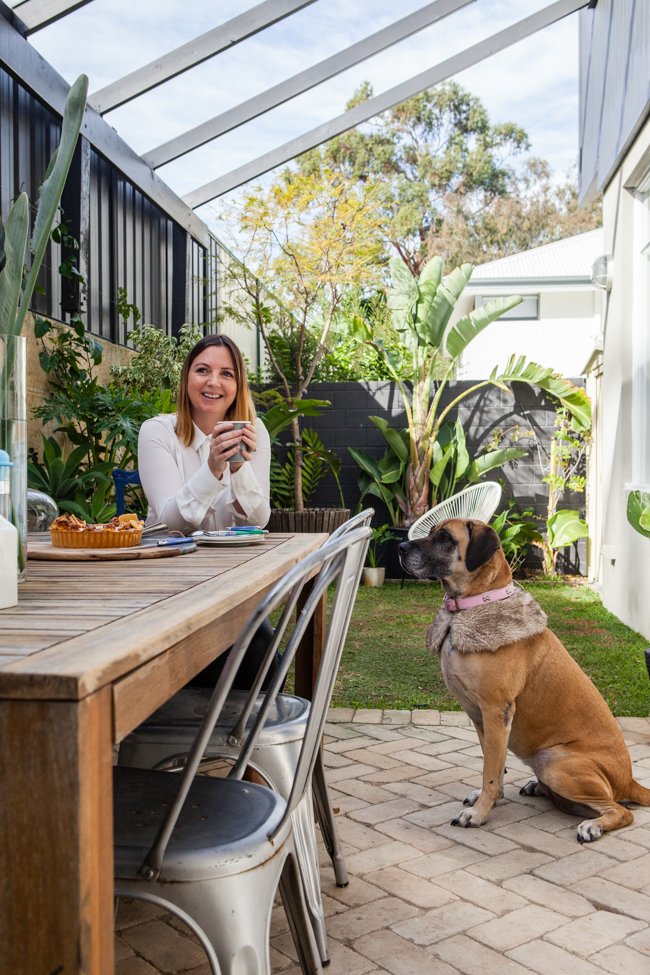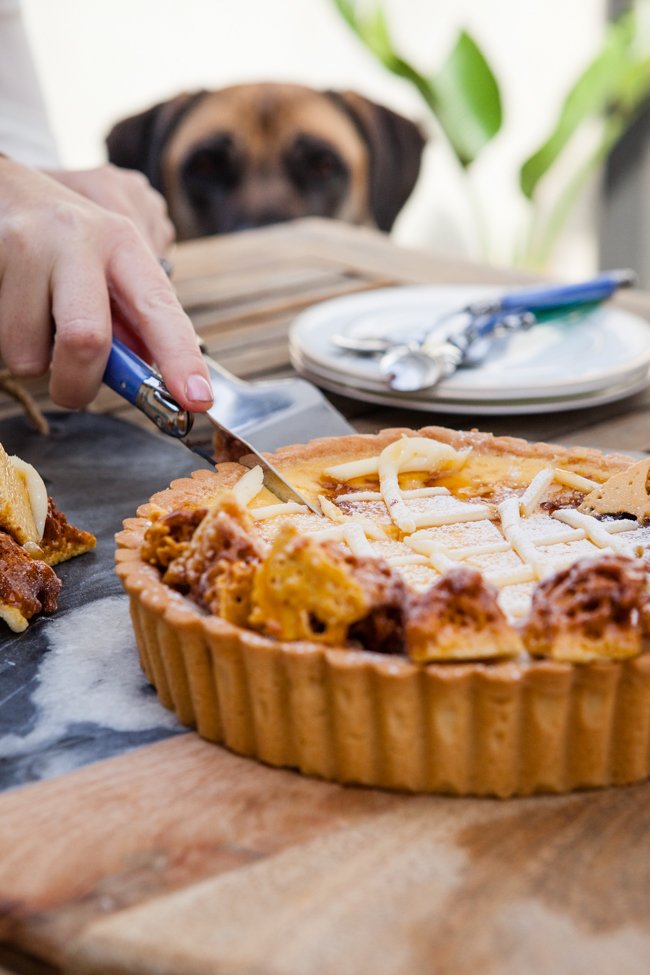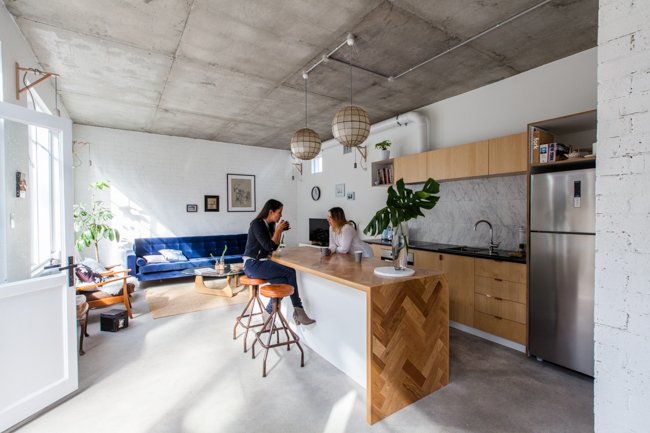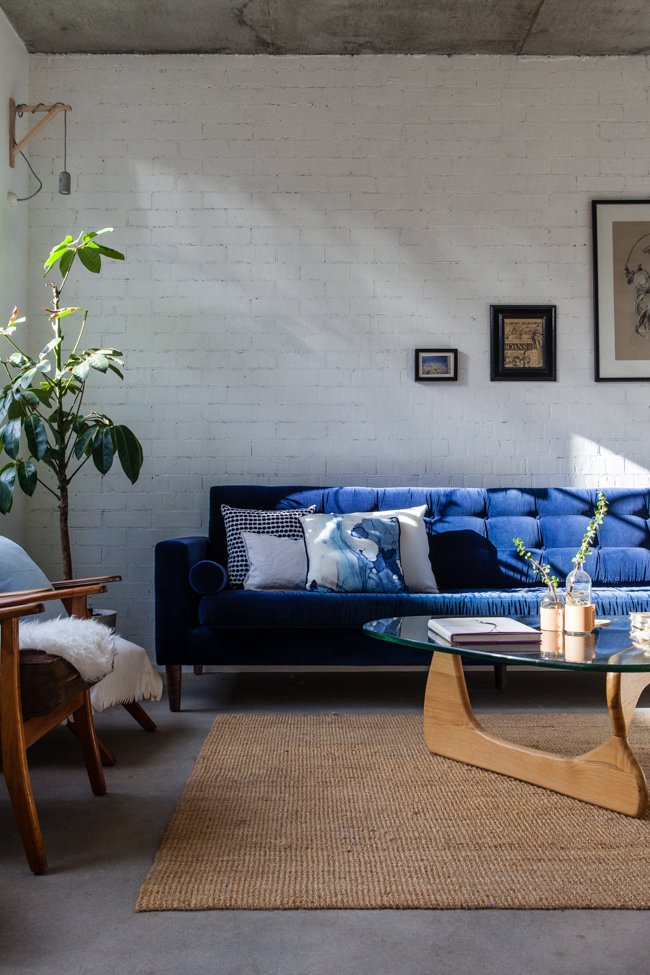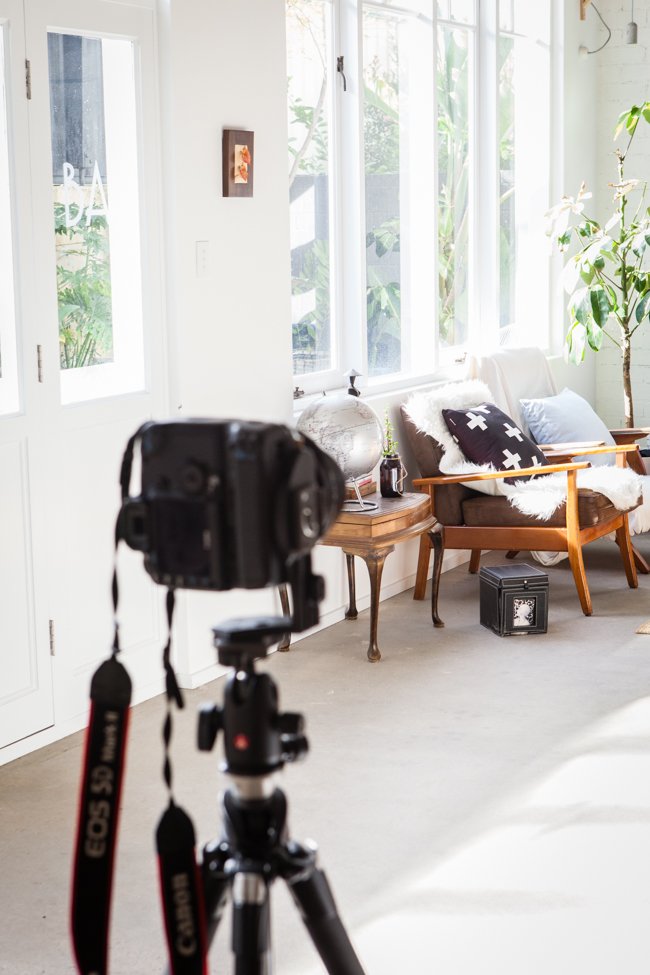 Although we obviously have large apartment buildings here in Perth, it's less common to find small multi-dwelling residences. It's like almost everyone wants a house-house, with no neighbours directly above or directly on the other side of a wall. While I most certainly understand the allure of a whole building just for oneself, urban planners seem to be in agreement that we can't keep building houses the way we did in the 1950s.

Directions 2031 is a Metropolitan Strategic Plan for Perth that sets up the planning framework to accommodate our city's growing population. Its researchers have forecasted that Perth's population will increase by more than half a million people (to 2.2 million) by 2031. To put that into perspective, in 2014 Perth had 2.02 million people. So that's half a million more in the space of just 15 years!) The researchers say we need to plan for urban consolidation. "Directions 2031 seeks a 50 per cent improvement on current infill residential development trends of 30 and 35 per cent; and have set a target of 47 per cent or 154,000 of the required 328,000 dwellings as infill development."
As our population increases and more people want to live closer to the city, but can't afford the price of inner-city land or the price of building a traditional house, we need to think differently about how we approach building. But as a community, it feels like we are not quite there yet.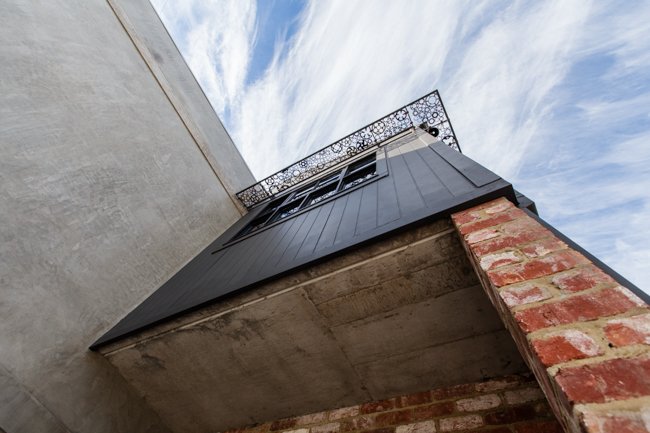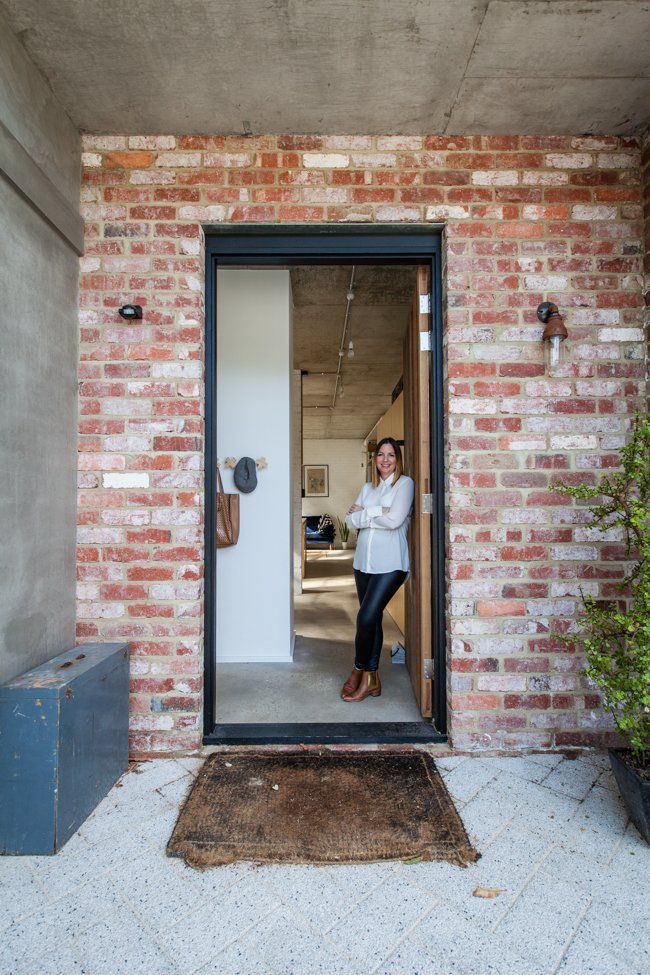 Which is partly why I find the house I'm sharing with you today so cool – and ahead of the Perth curve! Built on a tiny inner-city infill block just 200sqm in size, it's a house that has been designed to comfortably accommodate two sets of occupants.
It's called Two Apartment House, and it is the new home of
Etica Studio
building designer Carla Karsakis and her husband Ben, an urban designer at Creative Planning and Design. And it is freaking awesome!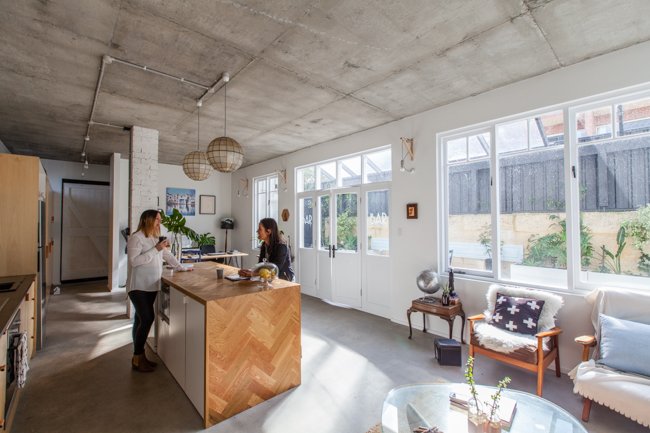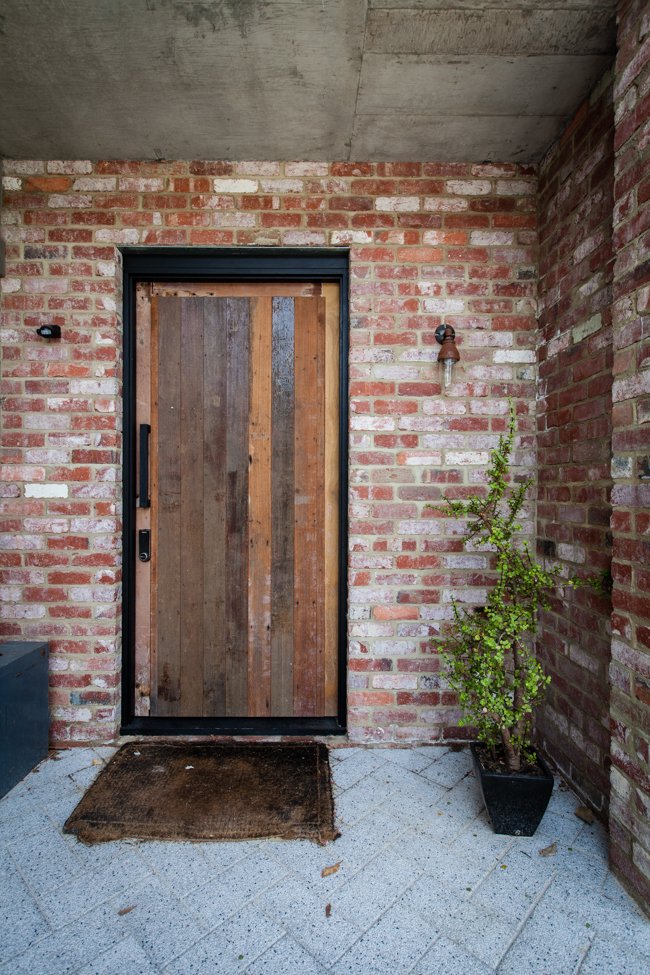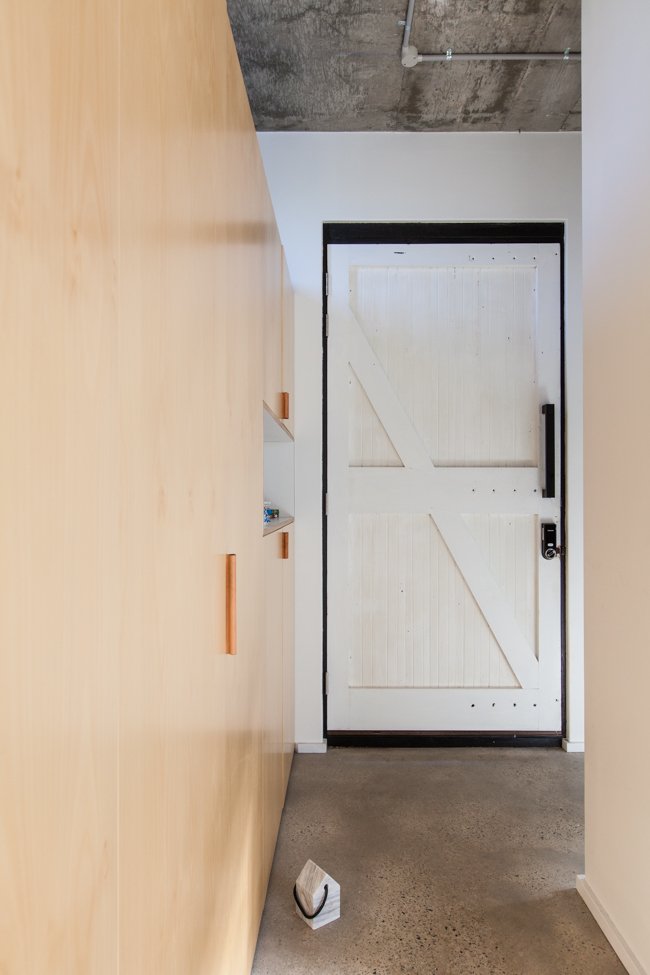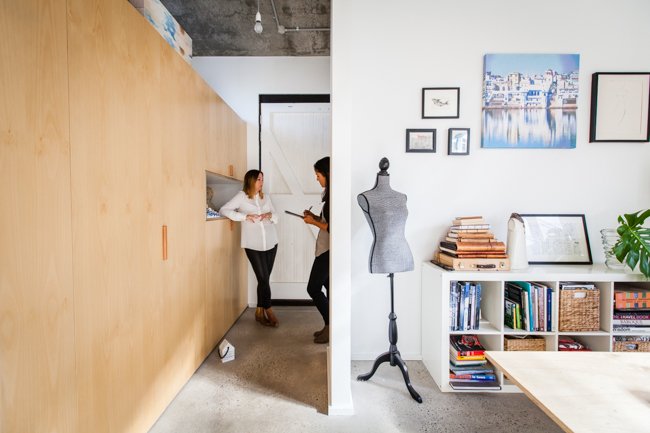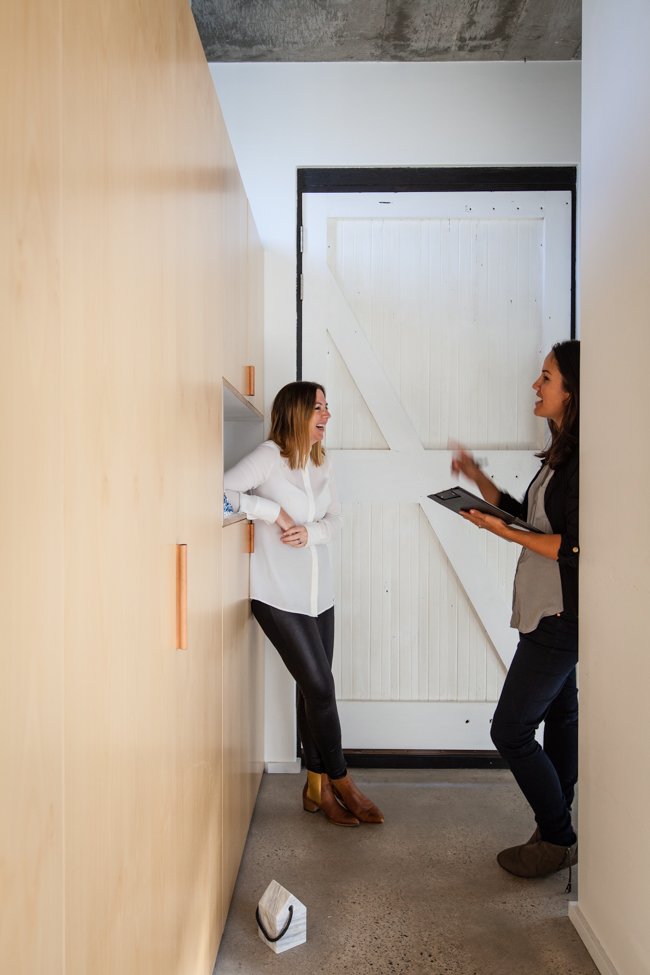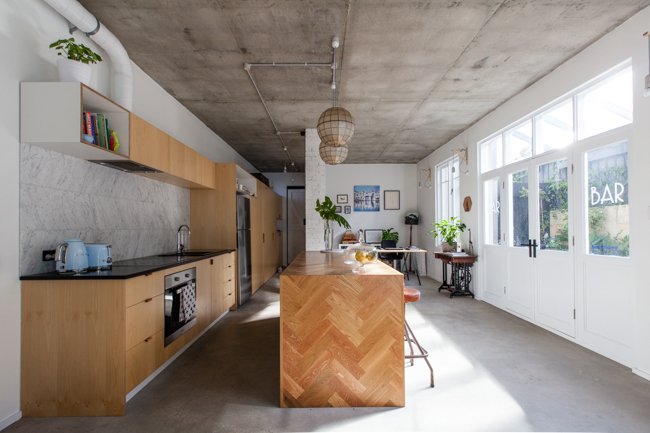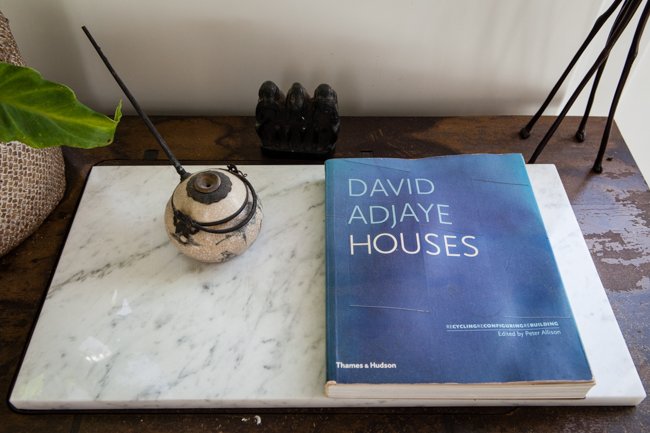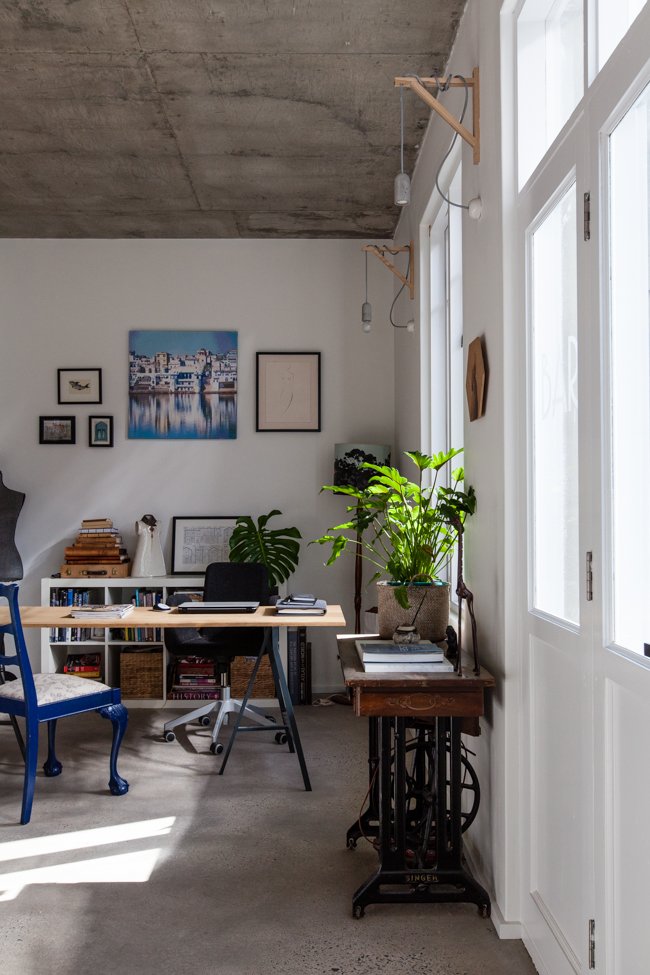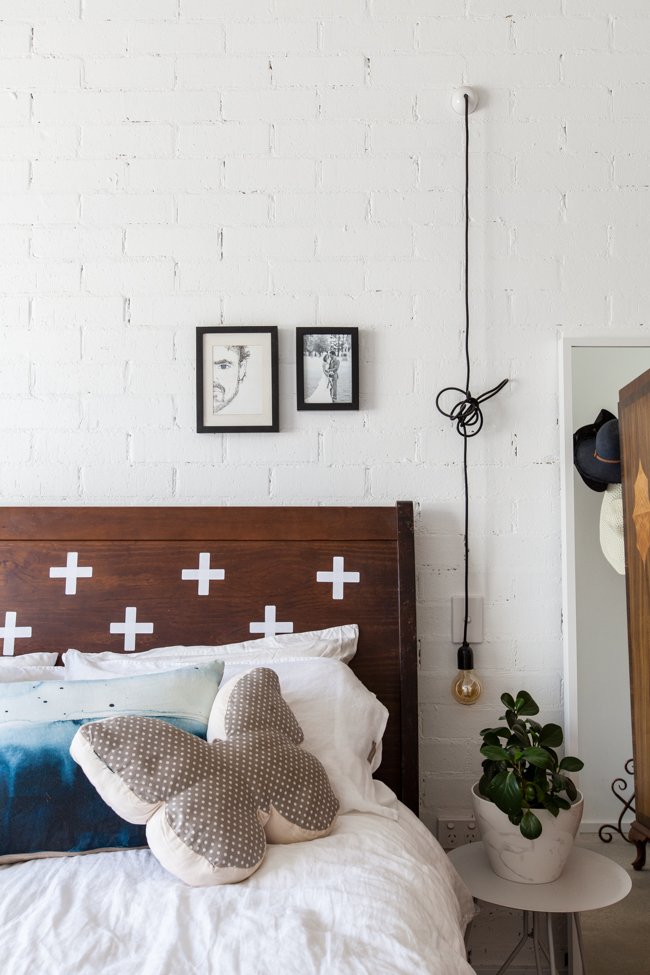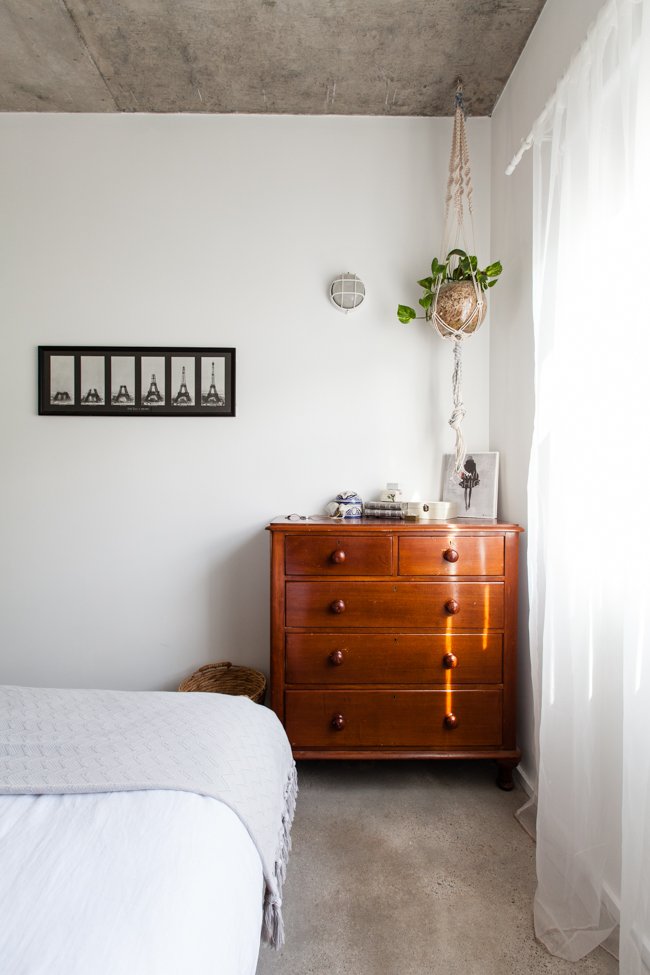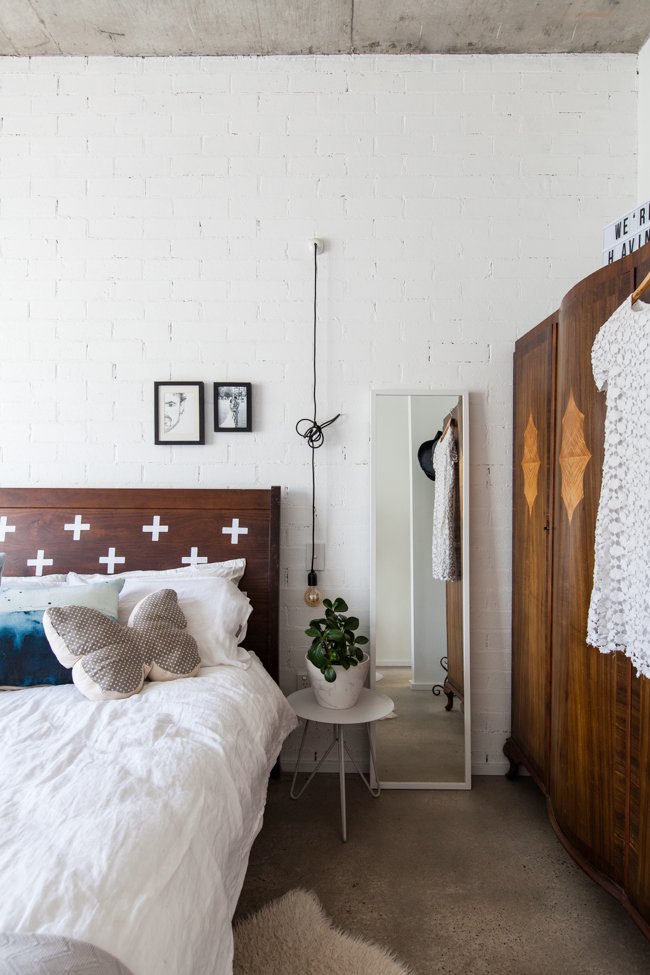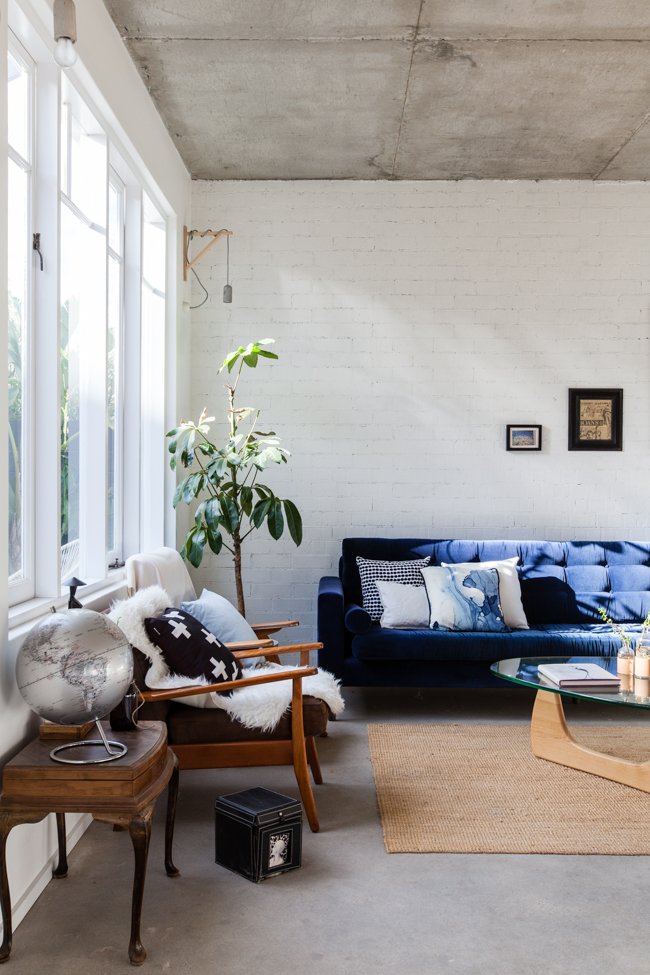 If the name
Etica Studio
rings a bell, you'll probably remember me waxing lyrical about
Carla's first place
. I was over the moon when House Nerd was her first choice of media to feature it. We became friends since then and I can tell you guys that she is one of the nicest, most talented and ridiculously humble people in the business and she designs some of the most special houses in Perth. She and Ben still own Etica Studio (they have leased it out) but after a couple of years there they were keen to try their hand at a new challenge.
"We were on the lookout for a small 200sqm-ish green title block in the area with the view that we could build two apartments - live in one and rent the other one out," says Carla. "We also wanted to experiment with warehouse/loft-style living spaces with quirky, well thought-out interiors as part investment, part satisfaction and an opportunity to demonstrate other interior styles and compact living designs for Etica Studio."


Carla and Ben's real estate agent recommended the subdivided Mount Lawley block and they decided it was a good buy, with city views and the surrounding development. Carla says a neighbouring townhouse development that others may have seen as a negative actually worked in their favour. "It allowed us to design a tall building which worked with the scale of the street and also allowed us to argue a plot ratio up code from R40 – R60 – which basically meant our apartments could be bigger and more usable," she says.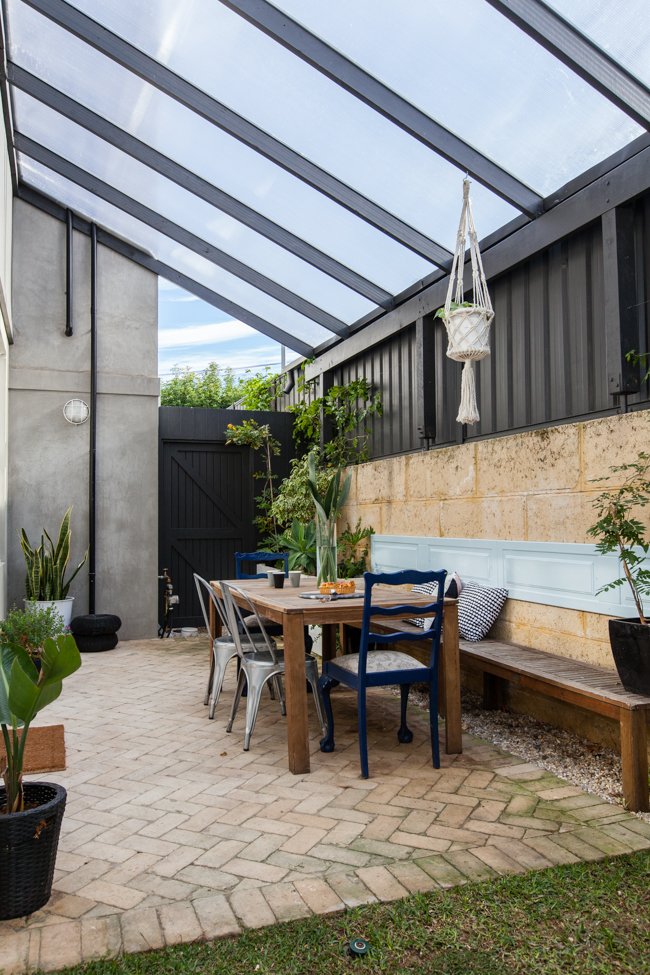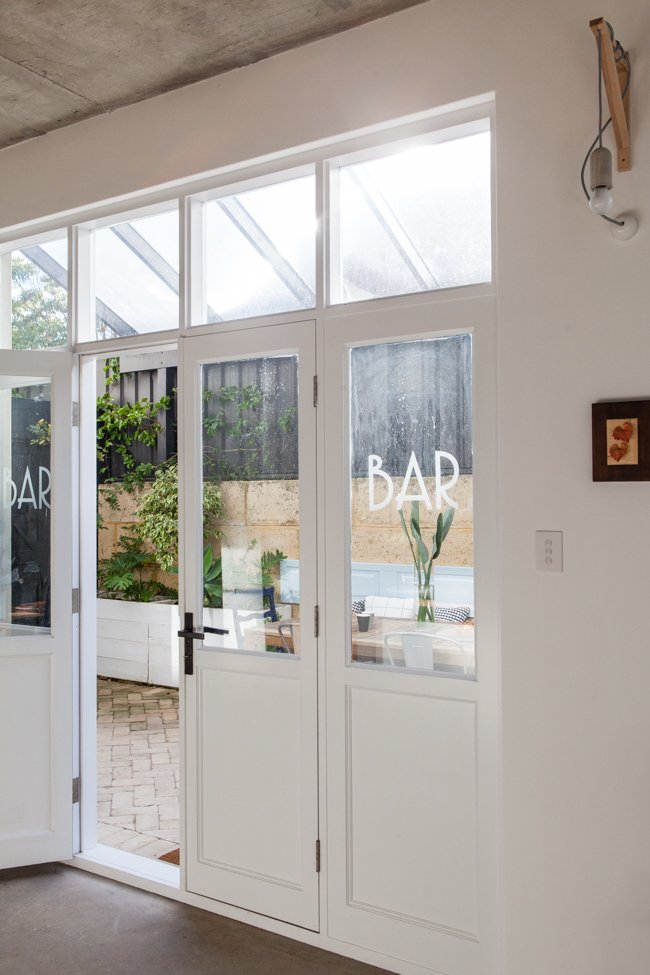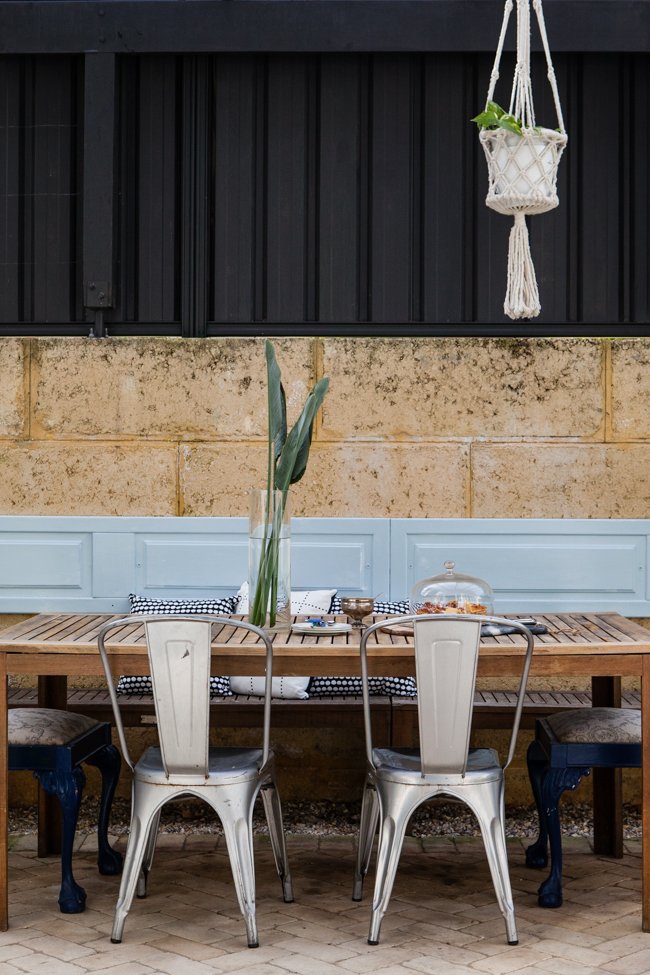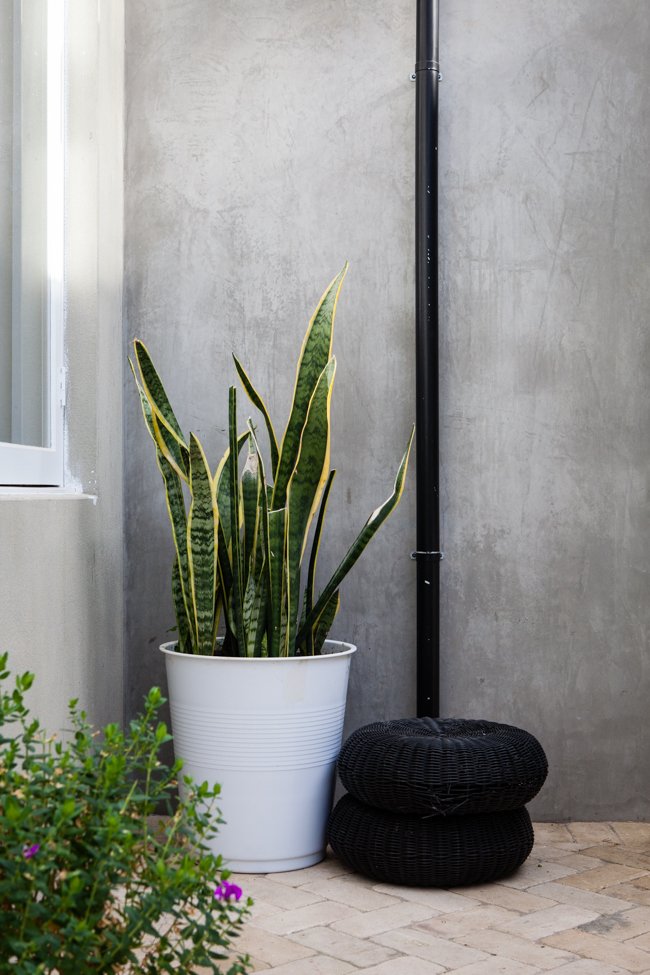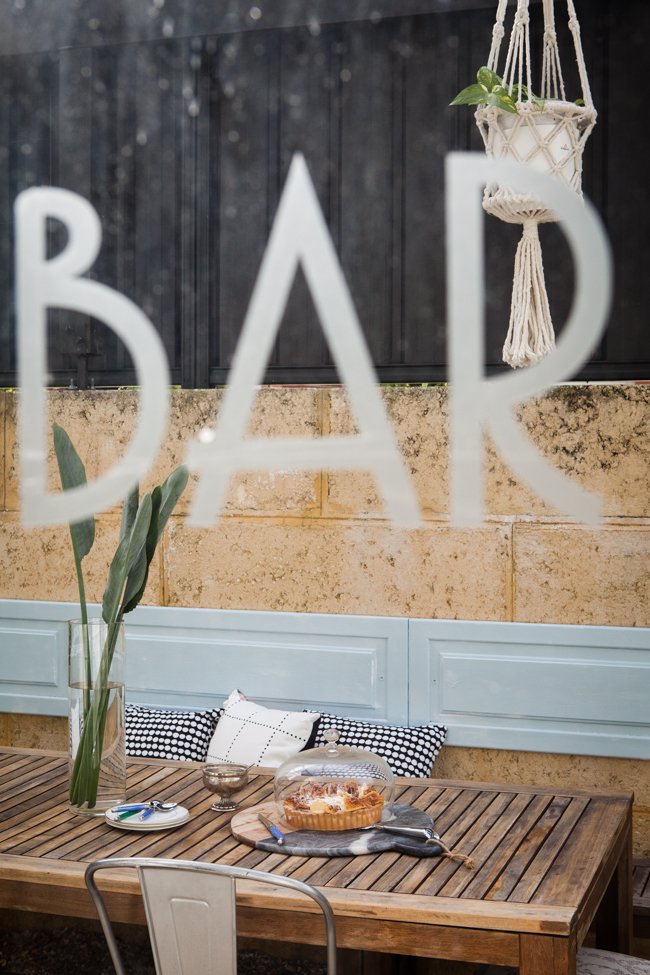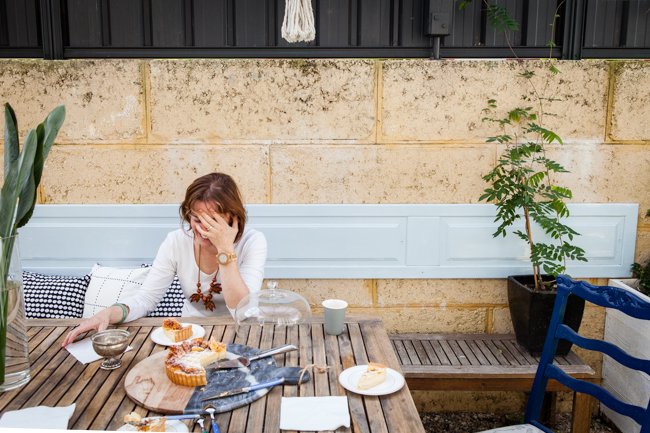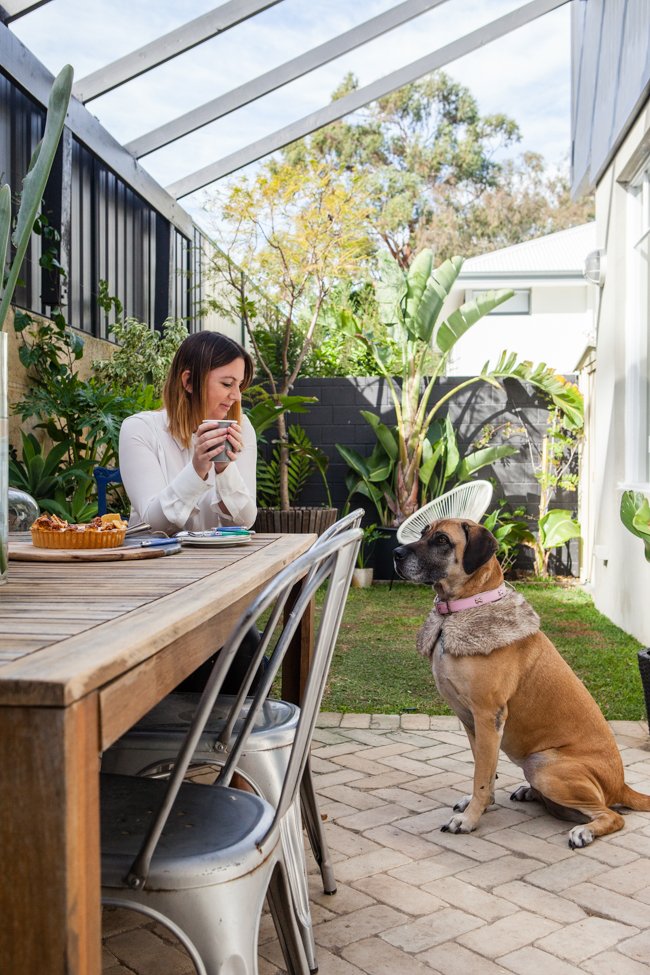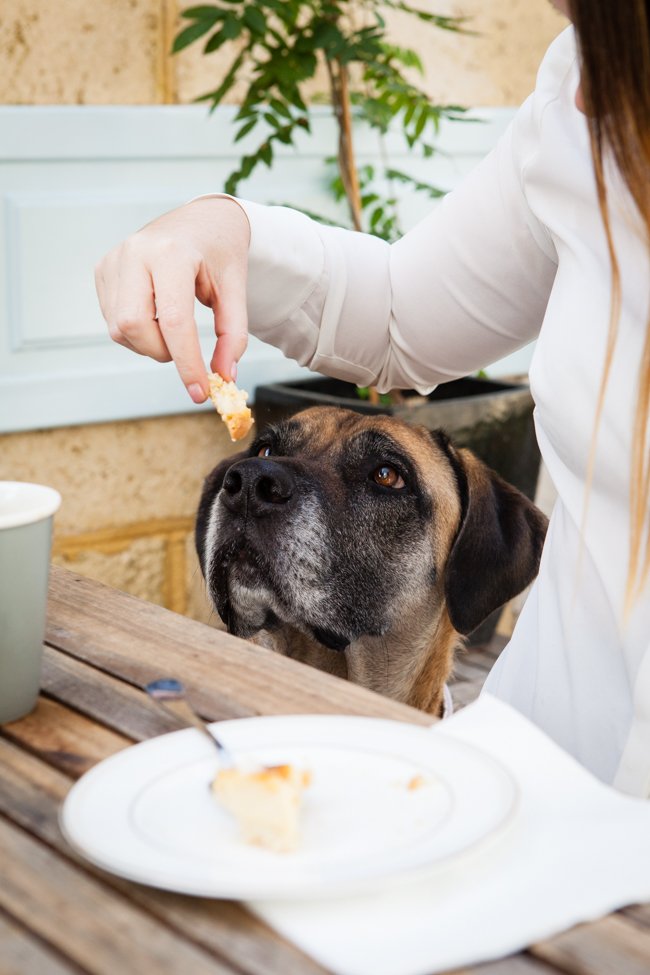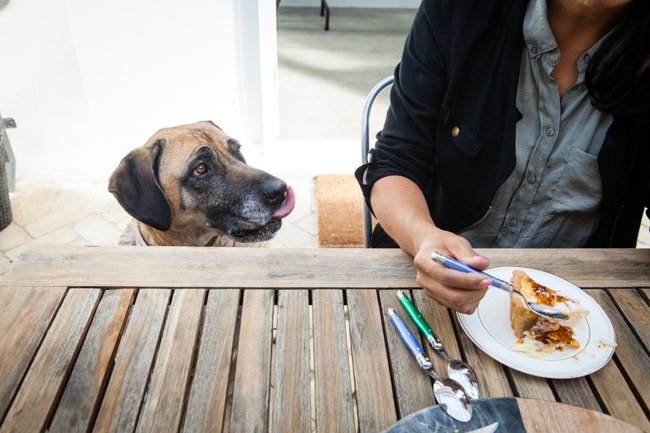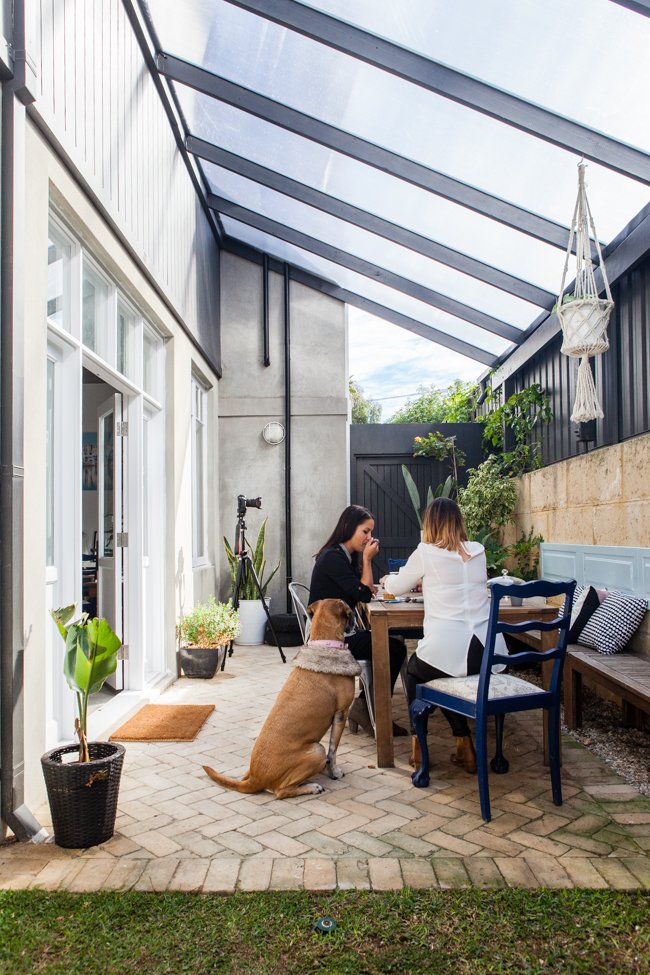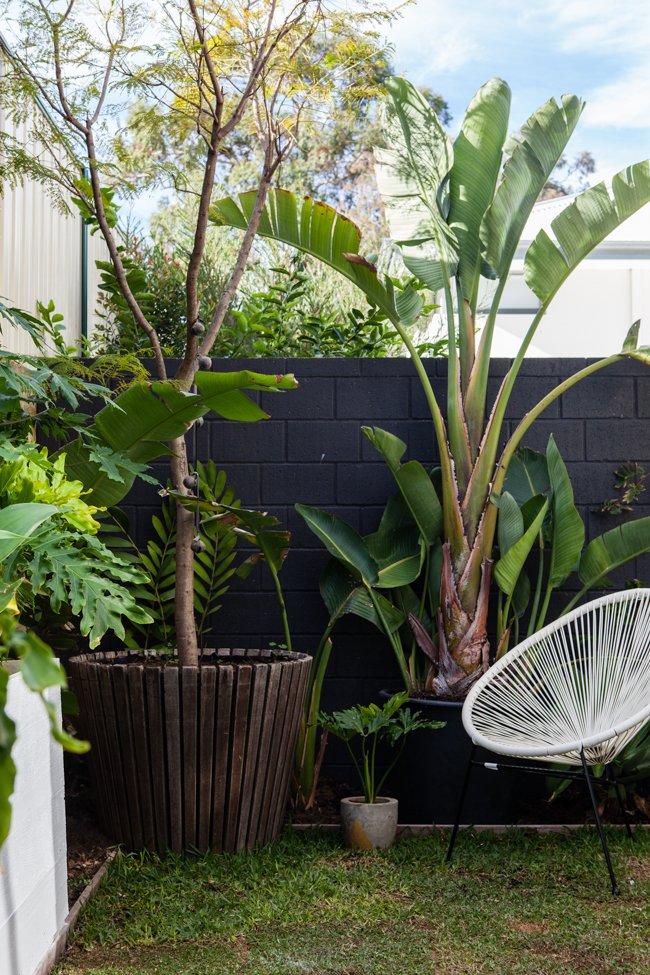 With a shared fascination with small space living, Carla and Ben combined their talents and expertise to design Two Apartment House together. Carla drew upon her love of warehouse-style spaces and Ben his extensive knowledge in urban design to get the relevant council permissions.
Though I featured it years ago, Carla's old house
Etica Studio
is still one of my all-time favourite houses (and I'm clearly not the only one – it went viral on
Pinterest
and has been repinned at least 71,000 times to date!) So I'm going to make a big call here by saying I think she has actually, possibly, just bested herself with Two Apartment House. It's amazing.
Completed in October 2015 (by builder Mick Logue), Two Apartment House features a self-contained 'apartment' on the ground floor and another apartment upstairs. "We wanted to create warm, compact spaces with a sense of volume and scale and had sustainable elements - i.e: supporting local businesses where possible in the fit-out, using recycled materials - but also had creative, eclectic fit-outs with the two apartments to be completely different in look and feel," says Carla.


And they are. The ground floor has white walls, concrete floors and is light, bright, with hints of Scandinavian, Japanese and Parisian influences; while the top floor has a heavy industrial, New York/London feel, with exposed brick walls, recycled jarrah floorboards and exposed trusses.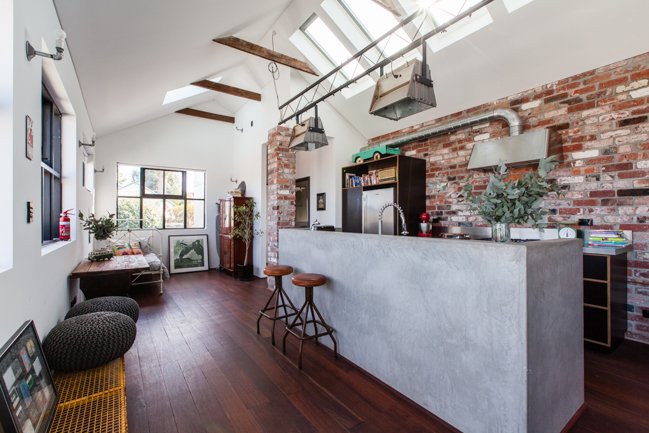 They are certainly two very different (but equally cool) spaces. Carla and Ben live in the ground floor apartment and rent out the
upper floor one as an Air BnB
. I am intrigued when I learn this. We used
Air BnB
when we planned our honeymoon and I am sort of obsessed with the concept. In the same way I browse
Pinterest
, I also daydream on AirBnB, saving places I think we might one day get to stay in. I'm intrigued not just by the concept of renting individual spaces, but by the people who own these places, too. The nosy journalist side of me scrutinises their little profile pictures and wonder, "How do they own this place? Why do they rent it out?"
I ask Carla why they decided to make the apartment as an Air BnB. She says their initial plan was to live in the ground floor apartment while leasing out the upper floor to a long-term tenant. However downsizing from three-bedroom Etica Studio to the ground floor apartment of Two Apartment House (each apartment currently has one bedroom, though is set up so a second can be created with the relatively simple addition of an internal wall) meant they were going to have to put lots of their beautiful belongings into storage. Carla and Ben are avid travelers and have the most beautiful curation of lovely things they've picked up from all over the world.

Carla says the idea to use the top floor apartment as an Air BnB came to them when they realised they could furnish the upper floor with their things, rent it out and still enjoy having their favourite things around them! They also really enjoy meeting other people who love to travel. "Having an AirBnB is a great way of meeting and connecting with people from all over Australia or overseas, and a lot of people have a keen interest in design and the building itself," says Carla.


And even better, Carla and Ben get to use both homes. While they live in the ground floor, Carla also sometimes carries out client consultations in the upper floor, and when there are no holidayers staying in it, they use it sometimes to relax in and for entertaining (Ben recently had a boys poker night up there, in a cool warehouse space with views of the city). Argh… ok, I'm jealous. It makes me want my own cool place to rent out as an Air BnB.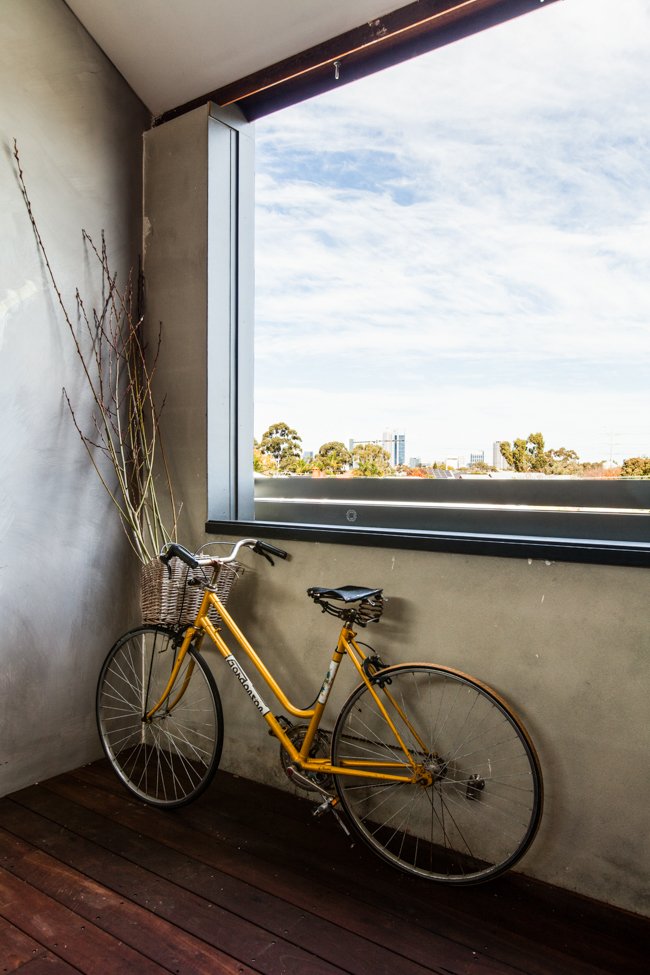 And, because there are so many beautiful photos of Two Apartment House thanks to my ace principal photographer
Heather
, I am doing something different with this Home Envy and actually breaking this story into two! Ground floor today, upper floor after – so make sure you check back a little later in the week to see the upper floor apartment (trust me, you'll want to).
As the director of Etica Studio, Carla always has her hands full building houses for clients. So she says they were a little bit crazy to start designing and building their own house at the same time! But she looks as building for herself as a way to experiment with different ideas at her own risk; ideas that can ultimately benefit her clients.
"We are a little mad," she admits. "But it was a passion of both of ours to tackle another build, to leverage off the multiple dwelling codes (apartment construction) and to demonstrate how compact apartment style living can be homely and livable and is a very sustainable form of development. I also personally wanted to highlight some of the local talented craftspersons in Perth in the fit-out which complement the use of recycled materials."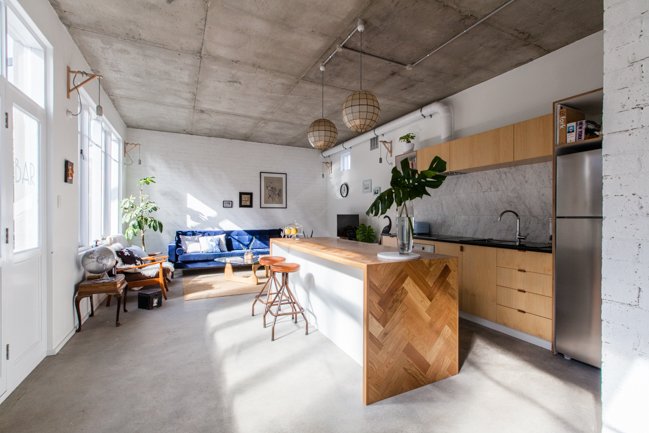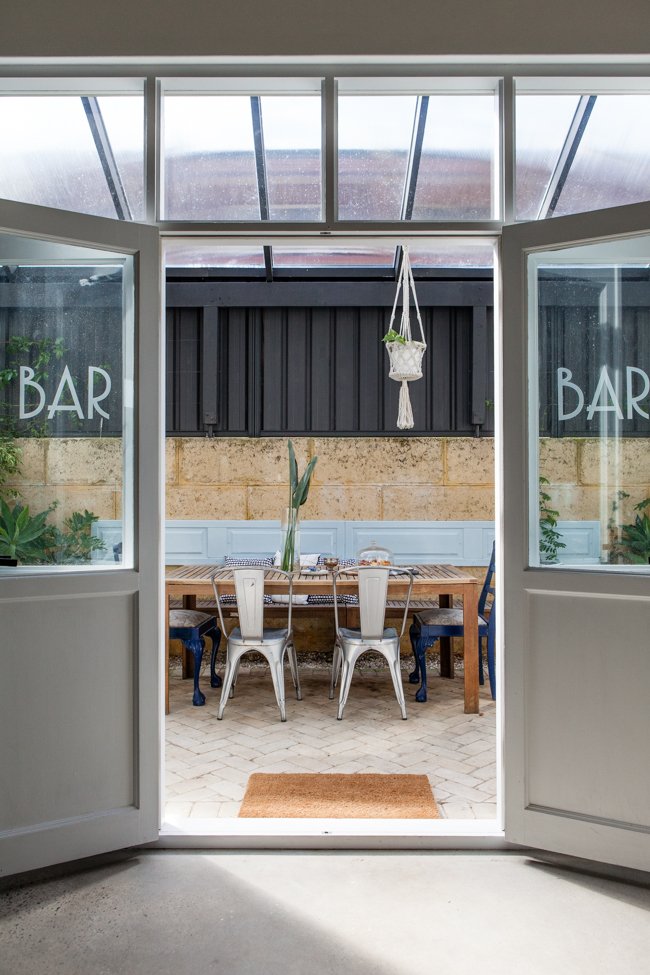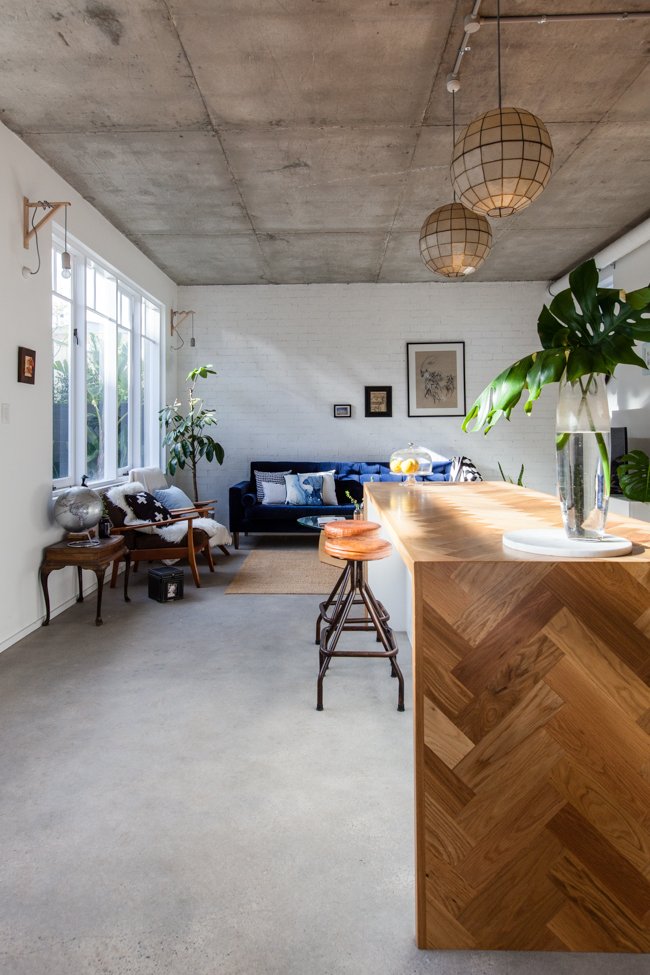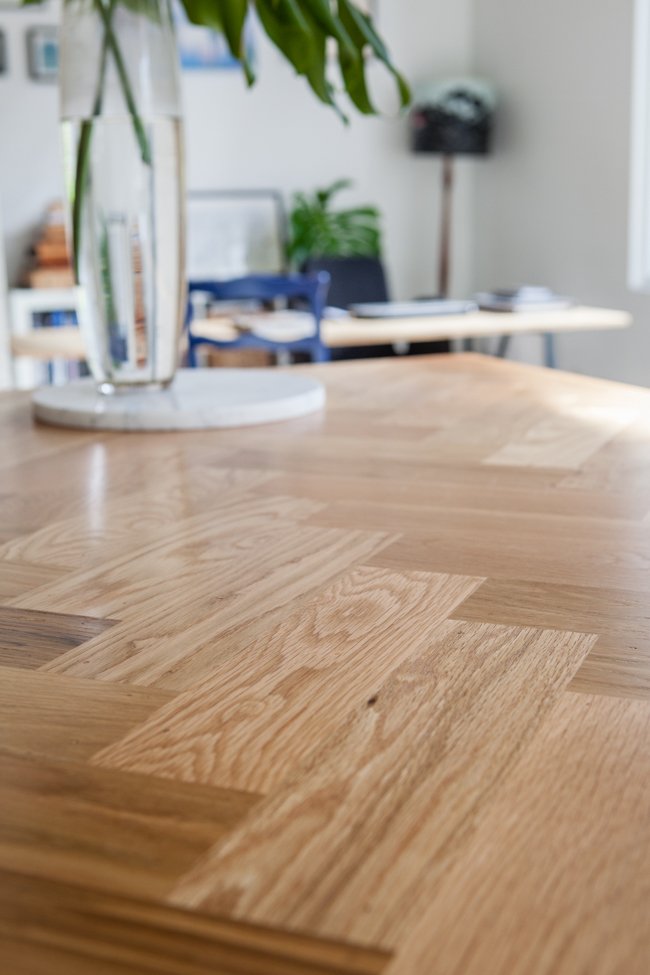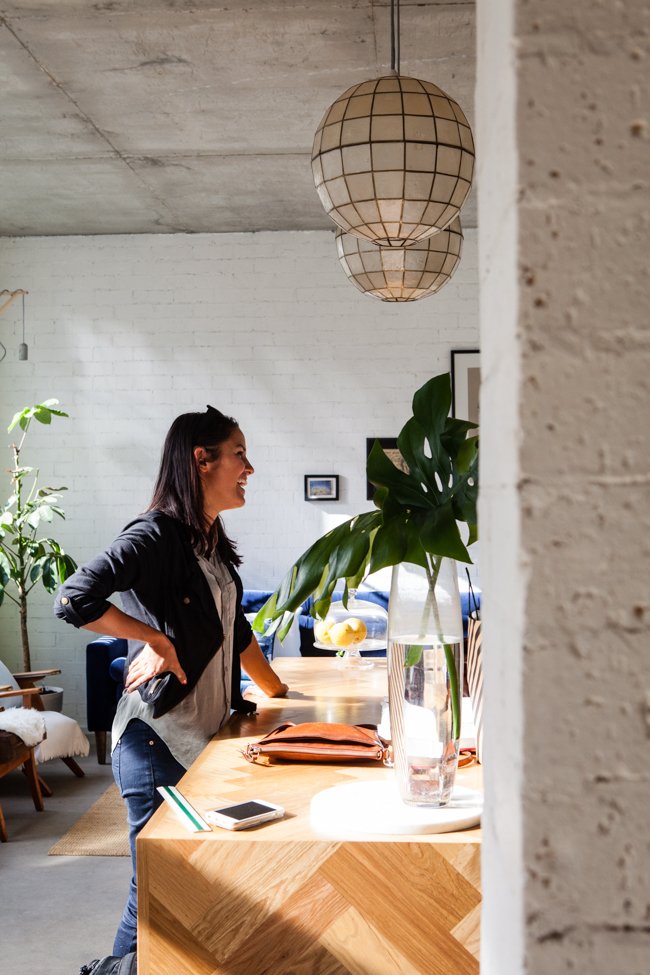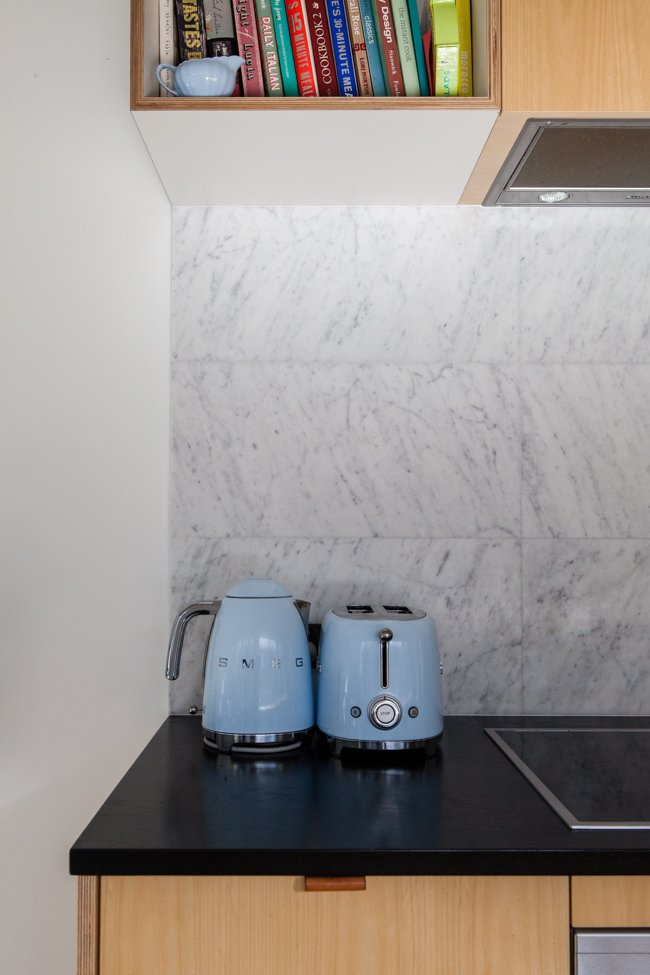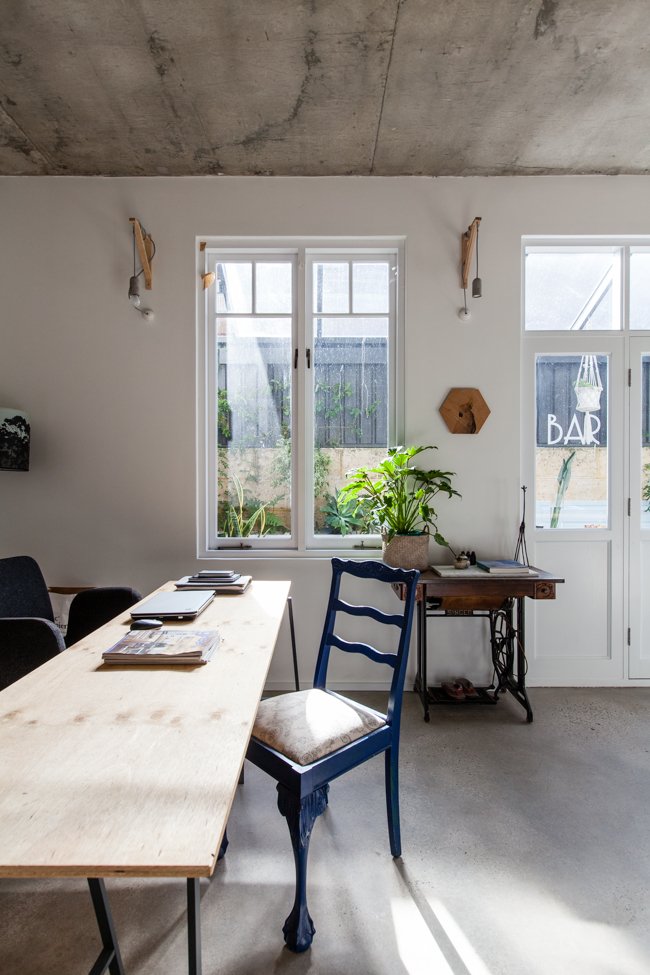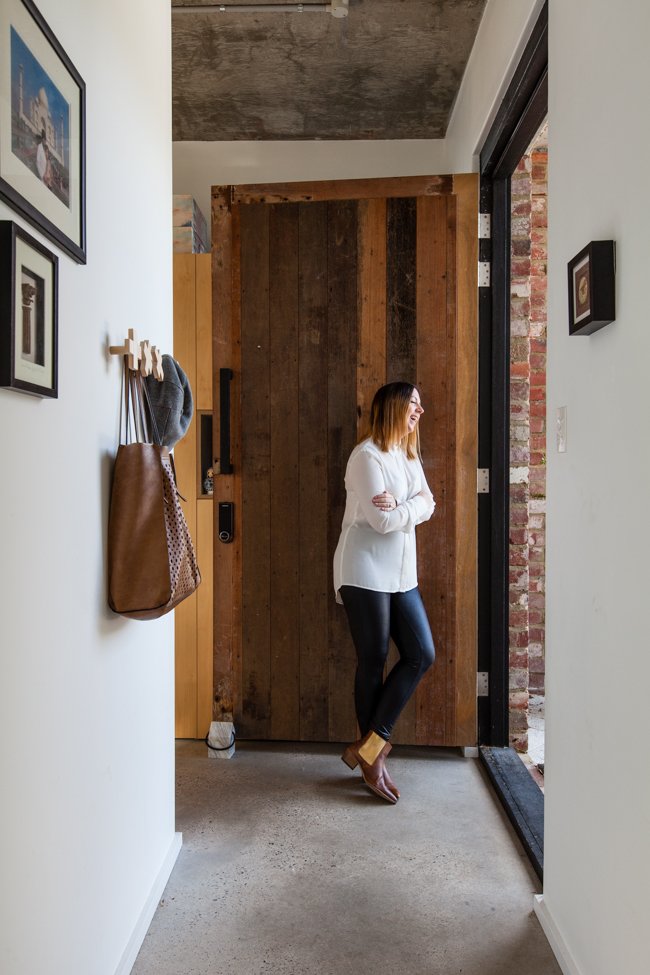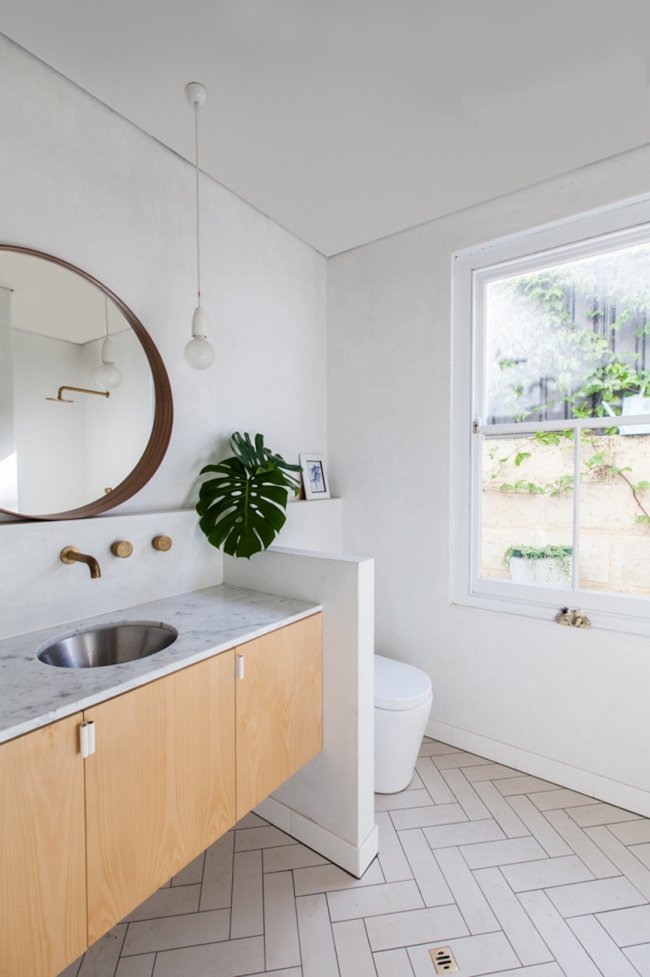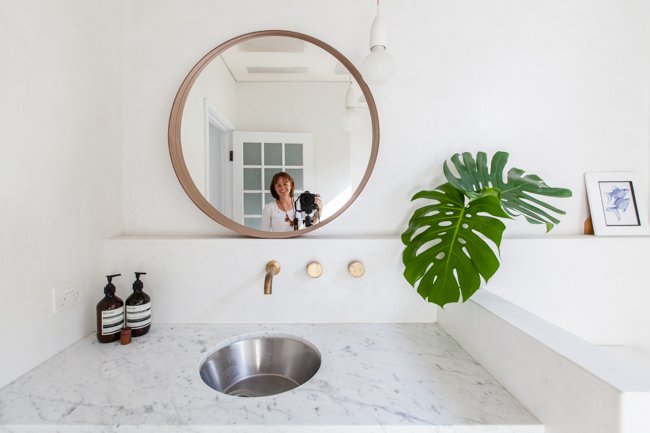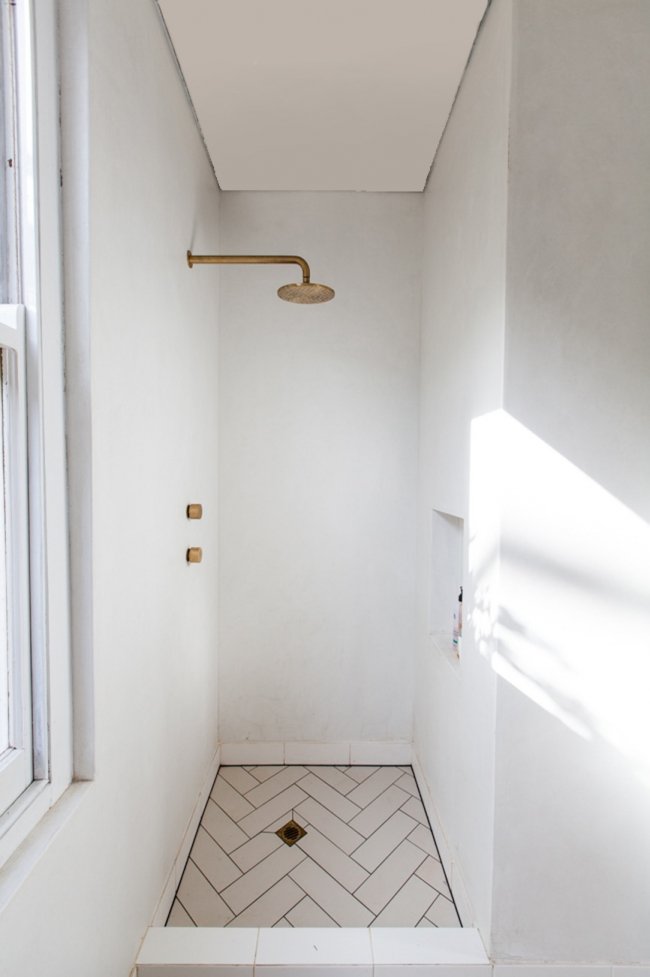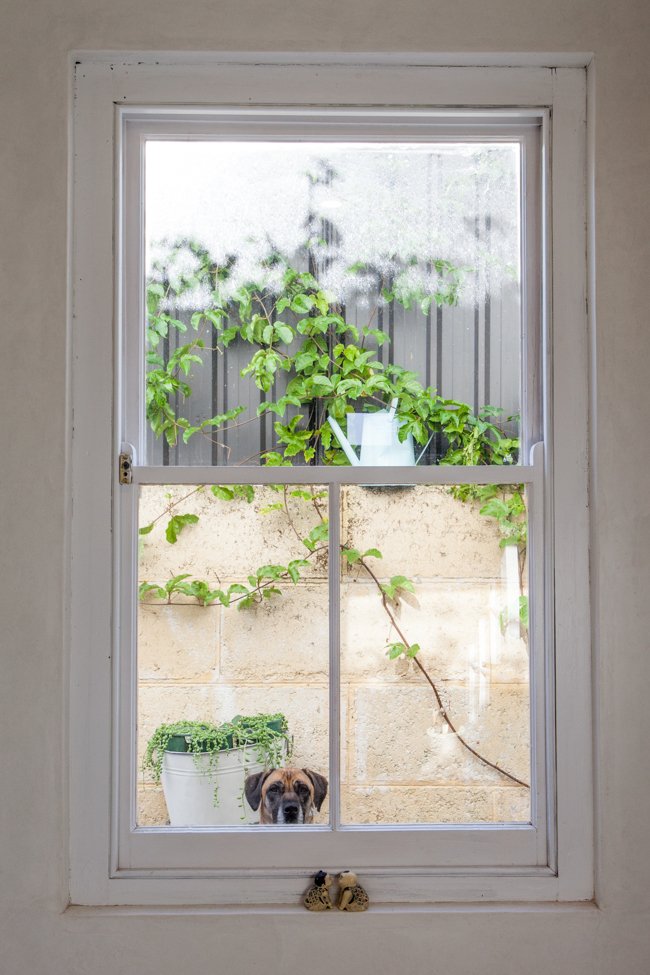 The block was significantly constrained - only 220sqm with sewer easements running along the side and rear of the block meaning in addition with second storey R-Code setbacks, it was challenging to maximise the views of the city without requiring a screening over the windows. "We designed a clever solution in the form of feature planter boxes which blocked the overlooking angle into the neighboring property, but negotiations with the local council over this element were long and drawn-out and very draining," reveals Carla. The design and approvals process ended up taking eight months.


In the end, it was all worth it. "We are both passionate about the concept of compact urban living, which is ultimately a very sustainable way of developing housing," says Carla. "This density in population in inner city areas helps to make local main streets, cafés and businesses viable, public transport have the commuters it requires and a sense of vibrancy in city/local centres."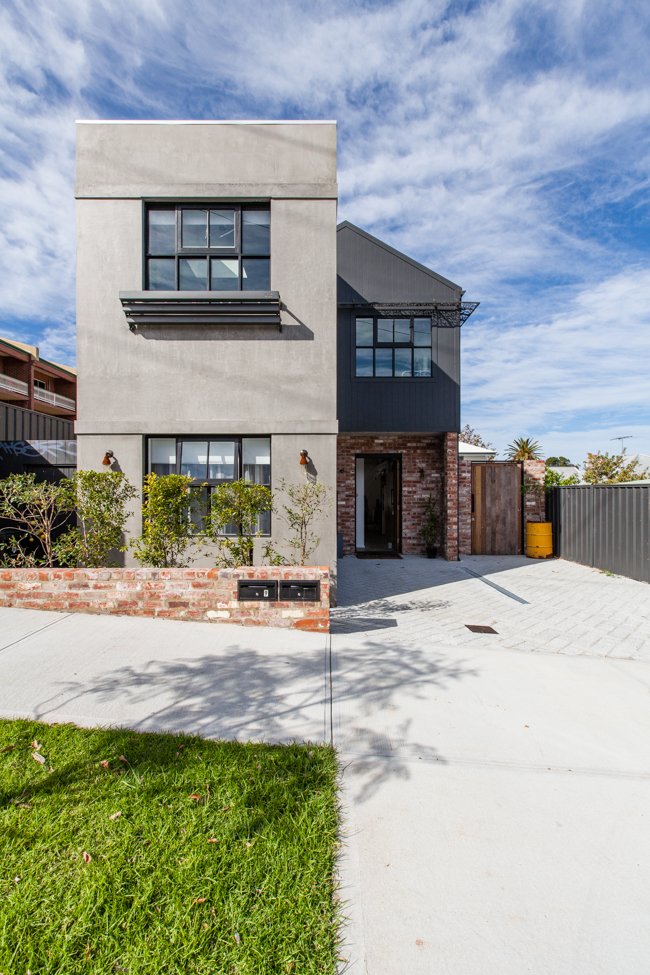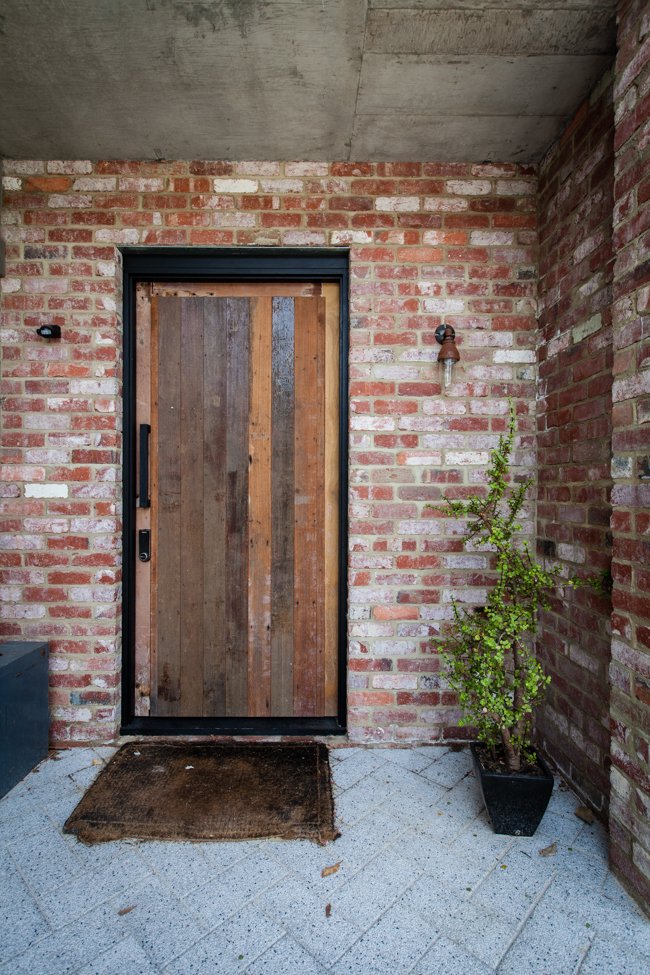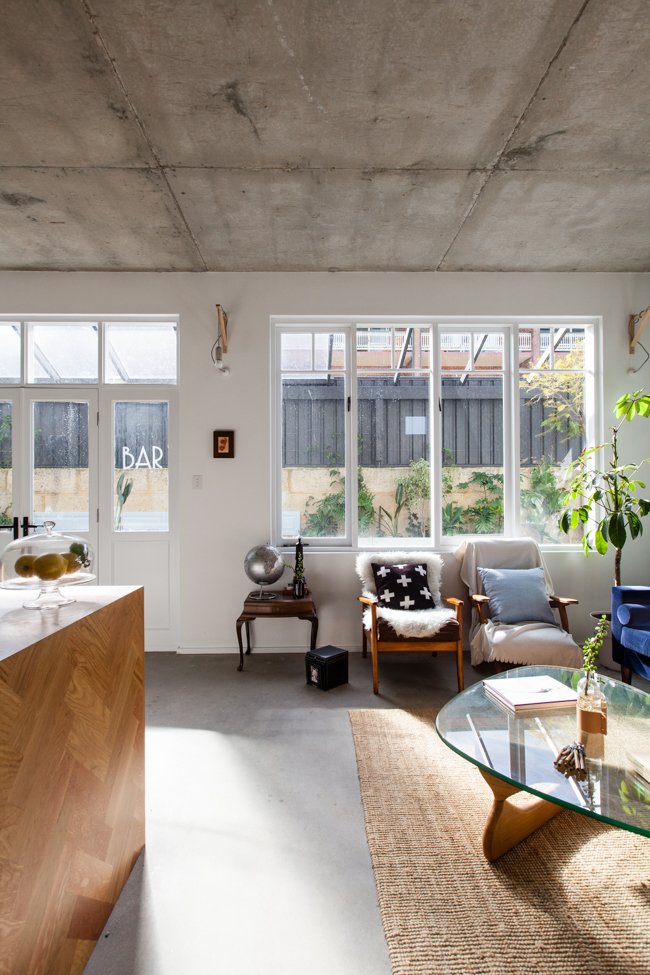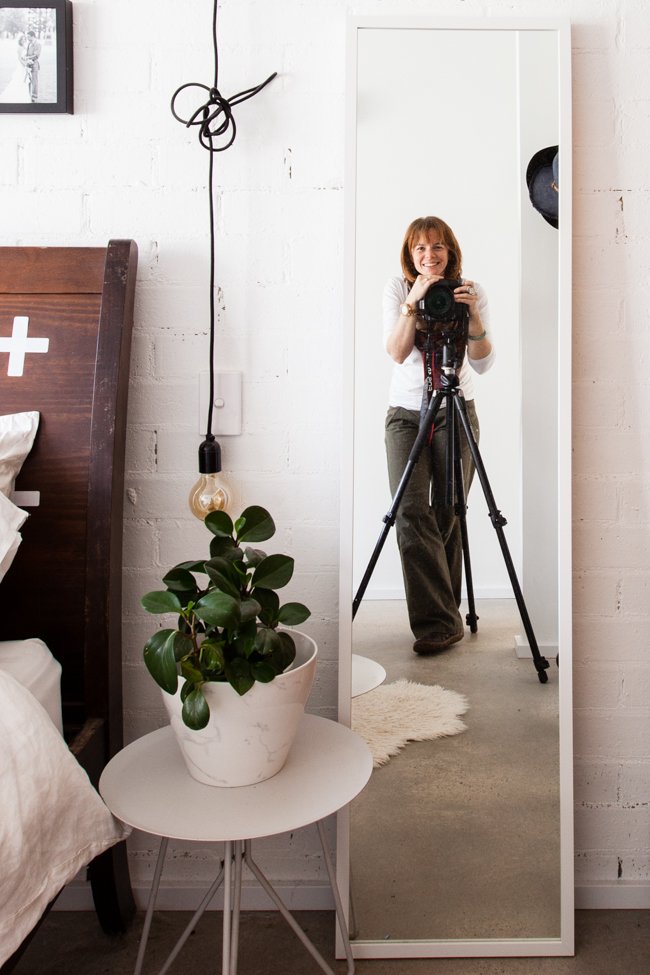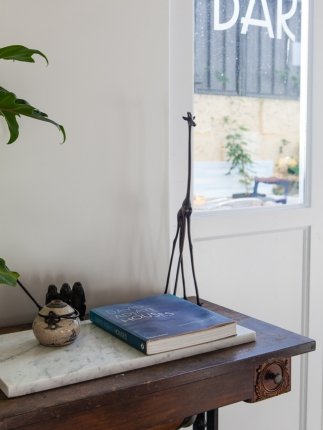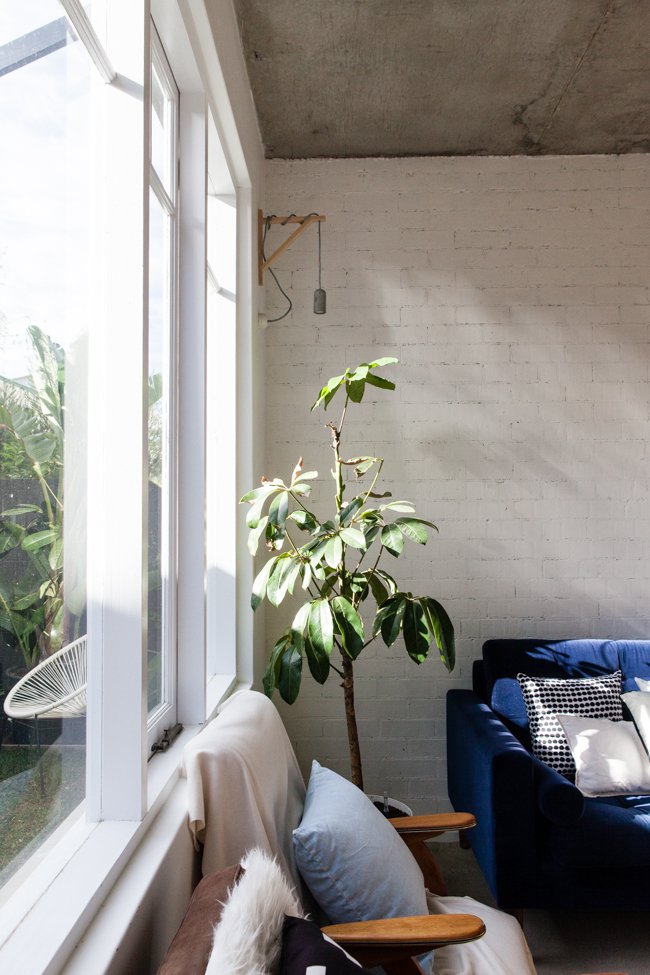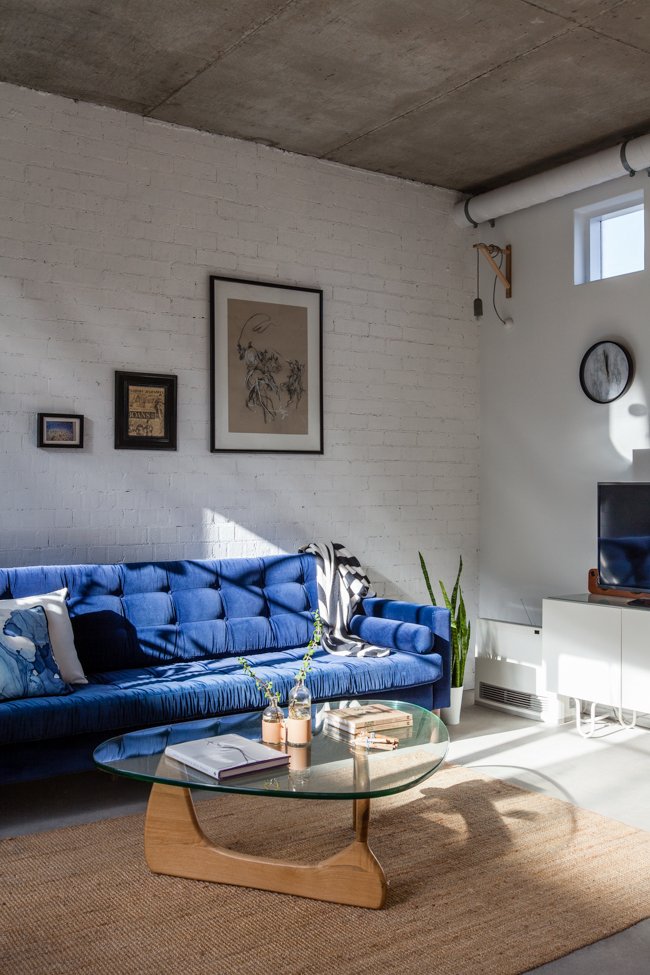 I always find myself very inspired by Carla's use of recycled materials. They give her houses so much character, charm and personality.

So what advice does she give people who also want to build a small, highly individual home with recycled elements? "Be patient," she says. "Creating bespoke buildings always takes longer than expected, and hard work and effort pays off in the end. It is better to create great spaces than large ones."


Carla says she and Ben have really enjoyed the process of 'downsizing' to Two Apartment House. "Living in essentially an apartment has its benefits in minimal clutter whilst still cherishing special pieces," she says. "And another benefit is less cleaning!" Maya x
You can check out the second part of this home tour - the upper floor -
here!
Love this home? You can see other inspiring new houses as well as home renovations by following House Nerd on Facebook, Instagram @housenerd, Pinterest, Twitter @HouseNerd_ or Bloglovin.
HOME LOWDOWN
THE OWNERS
Carla Karsakis, Etica Studio building designer, her husband Ben, and their Mastiff x Rhodesian Ridgeback "sook", Yoko
THEIR HOME
'Two Apartment House', a freestanding, warehouse-style new-build comprised of two open-plan 'apartments' that Carla designed to be examples of stylish, small space living on a small 200sqm inner-city infill block. The two bedroom ground floor apartment has 70sqm of living and 50sqm outdoor living. The 70sqm two bedroom top floor apartment has a 15sqm balcony and 40sqm outdoor living.
LOCATION
Mt Lawley, Western Australia
BUILT
2015
THE DESIGNER
Carla herself – she has the eye of all eyes!
THE BUILDER
Mick Logue
FEATURES
Ground floor apartment: open-plan kitchen, living and dining, bedroom, European laundry, concrete floors, garden courtyard
Upper floor apartment: (which you can rent on AirBnB!) open-plan kitchen, living and dining, bedroom, recycled jarrah floors, balcony, city views
PHOTOGRAPHY
Heather Robbins of Red Images Fine Photography